AudioScience ASI6416 Cobranet 16 Channel AoIP Streaming Audio Sound Card 6416 [Refurbished]
(
233115545234)

)

Regular price

$218.00

Sale price

$325.00

(1 available in stock)

Tested/Guaranteed • Fully Working • Cobranet Audio Over Ethernet • Pro Broadcast Sound Card • 8 Play Streams and 8 Record Streams • Radio Playout or Production • Mixed Sample Rates • TRX Timestretch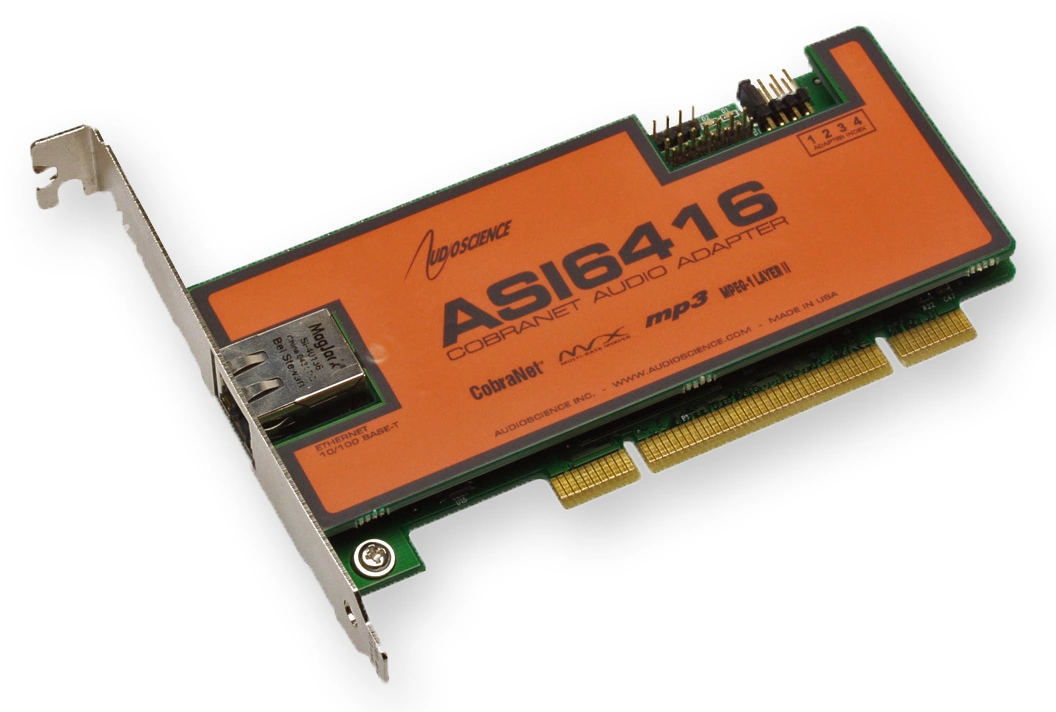 Card is used but has been tested to confirm that it works as expected - see screenshots below.
In summary, AudioScience cards are the defacto standard for multichannel broadcast use. They are supported by most of the main playout and automation software packages straight out of the box and allow each output stream to have its own independent channel with the level controlled either by the software or by the fader on the console.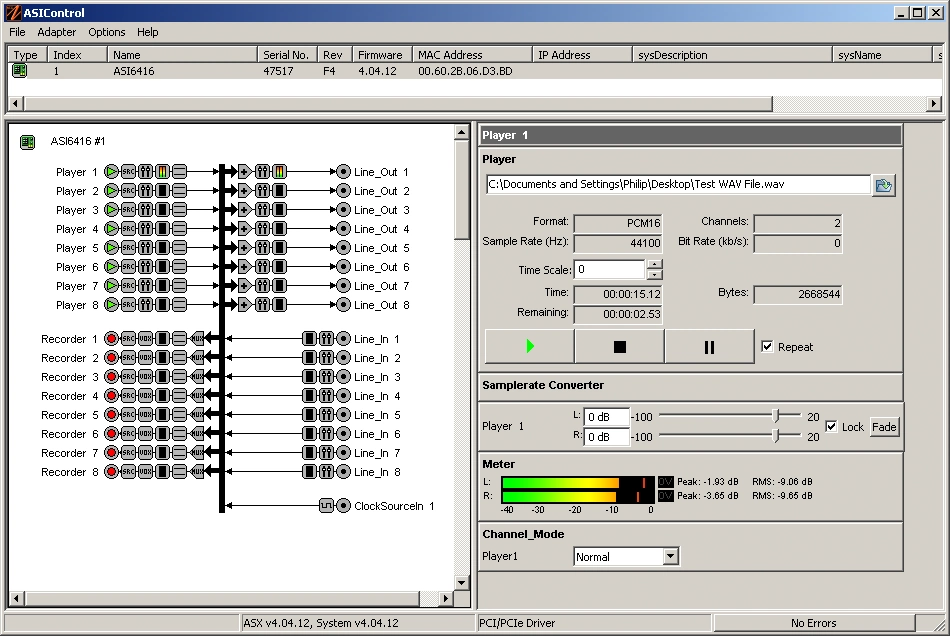 Description
The ASI6416 is a professional PCI audio adapter designed for use in the broadcast and entertainment markets. Using Cirrus Logic's CobraNet technology for streaming audio over Ethernet, the ASI6416 provides 8 stereo inputs and outputs. It can be connected to any CobraNet compliant device.
The ASI6416 is based on the TMS320C6713 floating point DSP connected to a high speed bus-master PCI interface. AudioScience MRX technology allows up to 16 streams of different formats and sample rates to be played, recorded and mixed over CobraNet. A choice of 16bit PCM, MP3 or MPEG layer 2 compression is available on all streams.
Usually Sells for $1,695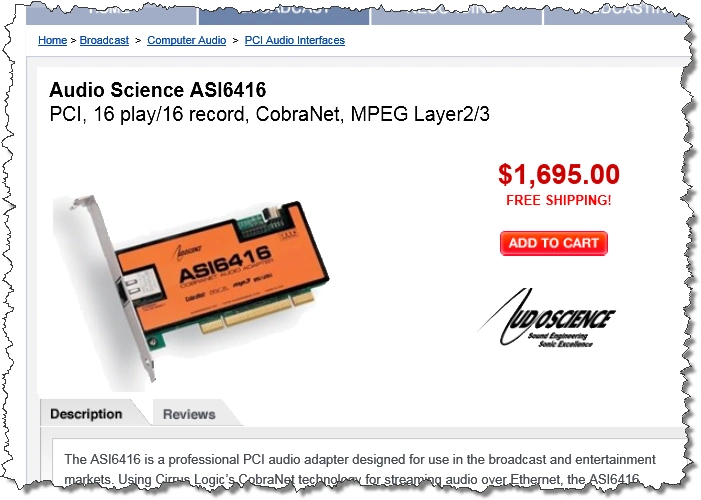 AudioScience provides ASIControl, an application that allows CobraNet routing connections to be setup between the ASI6416 and any other compliant CobraNet device on the network. Alternatively, 3rd party CobraNet design and management software may be used such as CobraCAD from Cirrus Logic or CobraNet Manager from D&R Electronica B.V.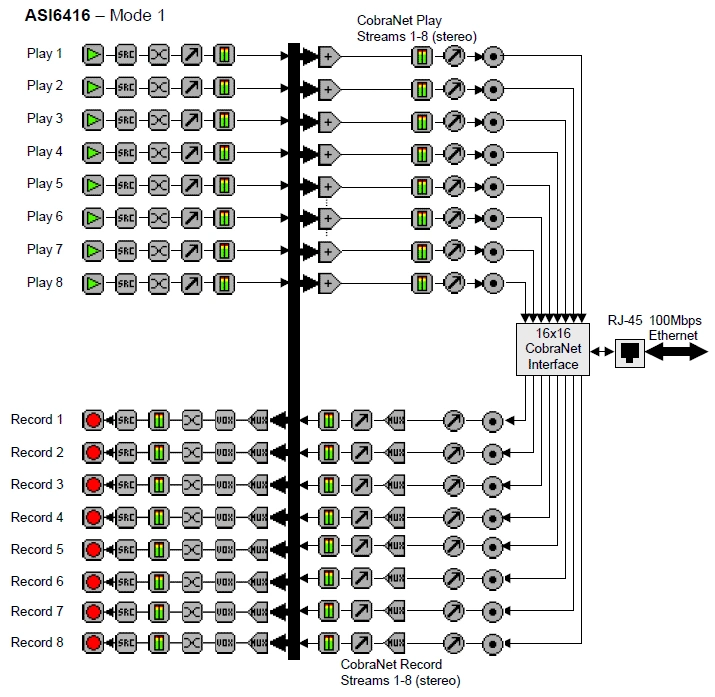 Features
8 stereo 24bit CobraNet inputs and outputs on 100Mbit Ethernet operating at 48kHz
Eight stereo streams of record and play
Formats include PCM16, MPEG layer 2 and MP3
MRX technology supports digital mixing of multiple stream formats and sample rates
TSX timescaling allows compression/expansion of play streams by up to +/-20% with no pitch shift
Up to 4 cards in one system
Low Profile PCI card allows use in 2U high rack-mount computers
Windows and Linux software drivers available
Specifications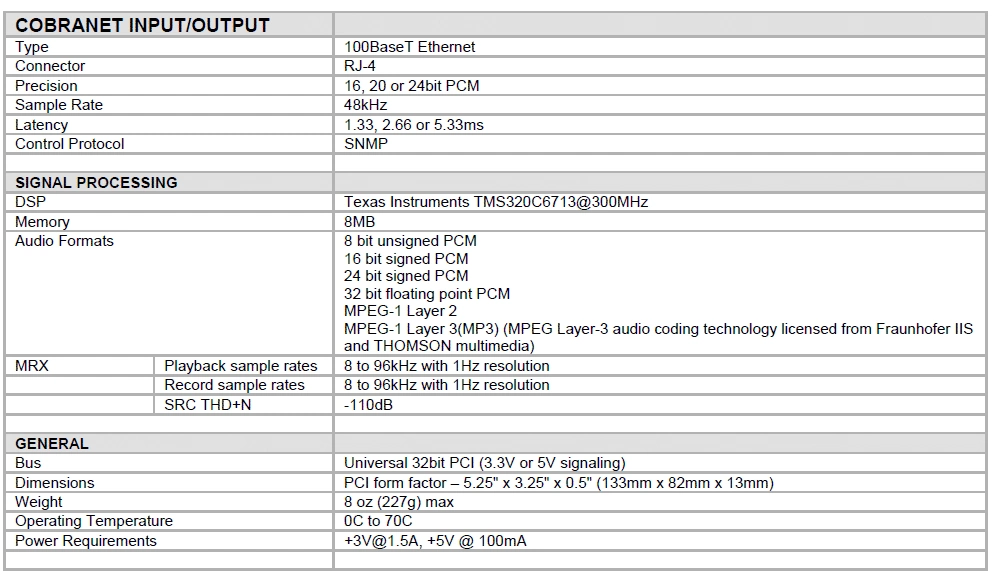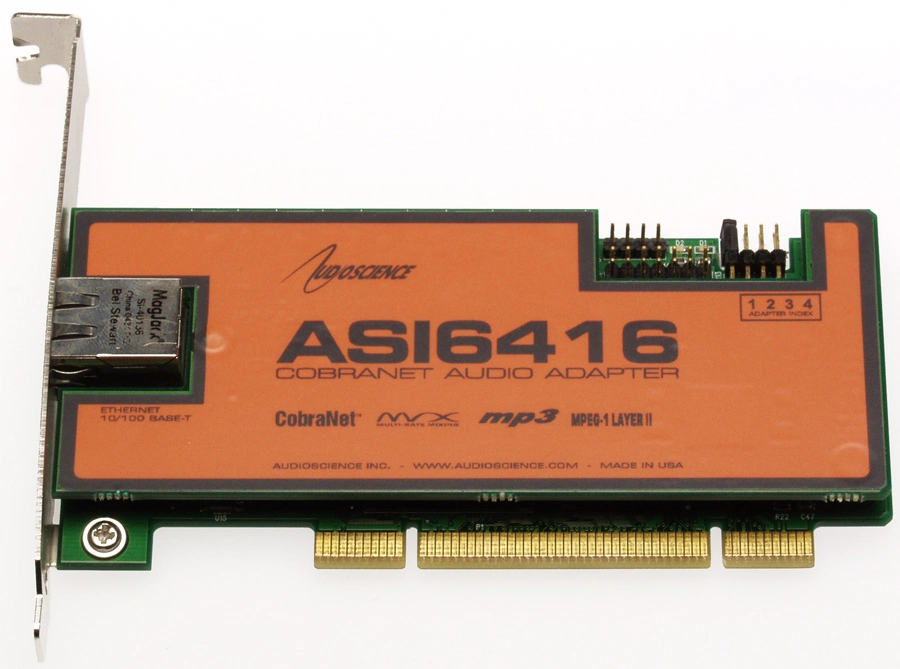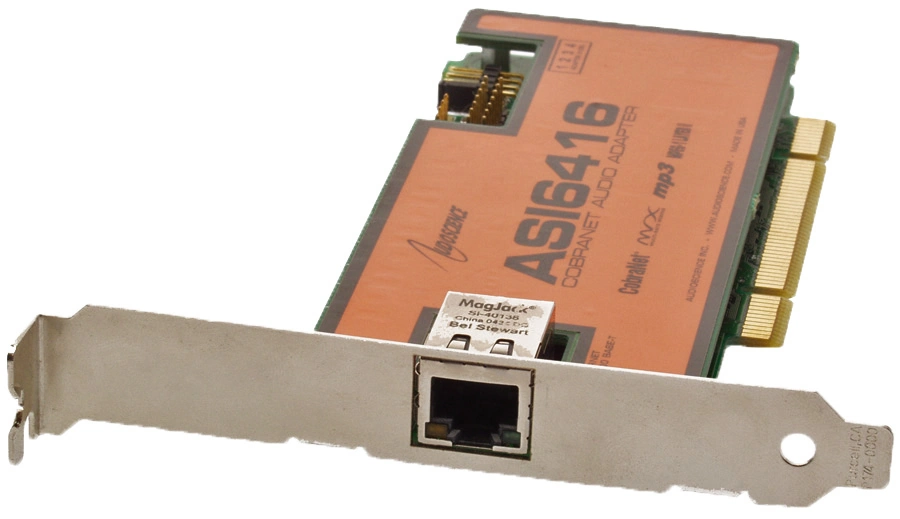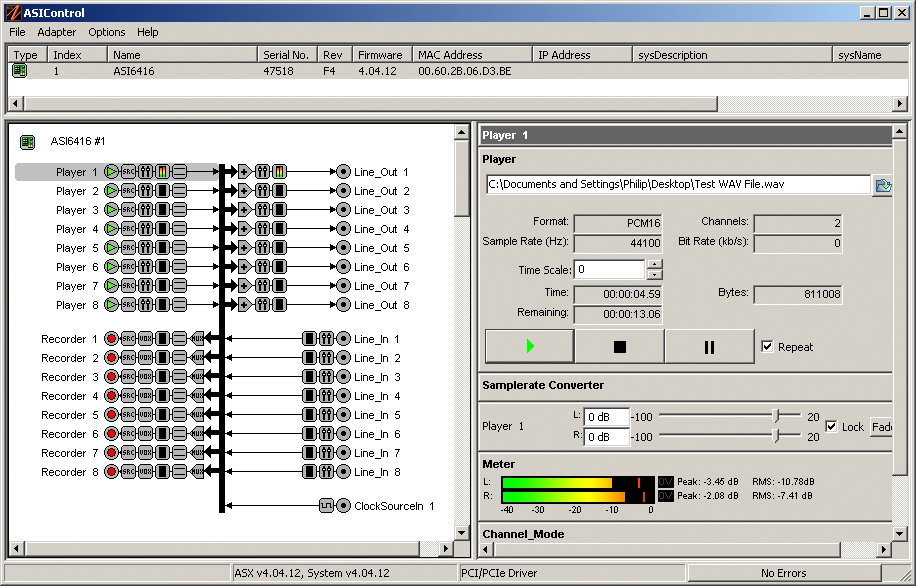 ---
Share this Product
---
More from this collection