Arbiter 1093B opt27 8x IRIG-B UPGRADED GPS Atomic Clock Time Receiver Timecode [Refurbished]
(
363011063847)

)

Regular price

$531.00

Sale price

$777.00

(1 available in stock)

Tested/Guaranteed • Option 27 - 8x IRIG-B Outputs Installed • Option 94 RS-485 Installed • Good Condition • Latest Firmware (2019 Rollover Compliant) • 110-240V AC Power

Photos show the actual item for sale

Important...
Upgraded unit!! This item includes a newly-installed factory-fresh GPS card to replace the now-obsolete model originally installed by the factory.
There's a reason why you can find a lot of Arbiter GPS clocks being sold cheaply nowadays. That's because nearly all have failed GPS receiver cards that are reporting the wrong date (ie. nearly 20 years in the past). Sadly most other sellers somehow neglect to mention this in their listings and use weasel words like "removed from a working installation", which translates as they've not bothered to do any testing, or they're off-loading the unit in the short window available before it fails. For the buyer, there's nothing more disappointing than finding after you've gone to all the trouble of rigging up your outdoor GPS antenna that the "precision" clock you just bought can't even show the right date.
The remedy is to buy a clock that has a latest-generation GPS sub-system installed, as well as the latest firmware loaded in the clock unit. That way you'll be good for an accurate date for the best part of the next 20 years, assuming you and/or the clock are in service that long.
So before you buy a clock elsewhere, ask the seller for a photo of their clock showing the correct date and time. If they can't provide one then figure on dropping a hundred and fifty bucks on a new GPS card to be sent over from Asia, plus the ancillary interface board you'll probably need to install it, plus another hundred on the EPROM programmer needed to load the matching firmware.
Or you could just buy one that someone else has invested the time and effort to do all that work for you and who is willing to stand by their offer.
Introduction
Here's a used GPS disciplined master clock unit with IRIG-B, Serial and 1 PPS outputs. The item is in fair to good cosmetic condition - the photos show the actual item for sale. It has the Option 27 IRIG-B expansion card installed which provides eight additional timecode outputs. These are very versatile units offering capabilities such as a Programmable Pulse Output and an input event timing contact. T
he unit comes with a basic test antenna included so it will acquire time for you right out of the box (when the antenna has a clear view of the sky when placed outdoors - indoor performance by a window is not guaranteed). I found the unit to be quick at obtaining the initial time with its antenna placed outdoors with an unobstructed view of the sky. The firmware is the most recent version available at the time of listing so it takes account of DST changes and the 2019 GPS week rollover. A professional grade outdoor antenna will be required for the unit to perform to its full capability.

Description
The Arbiter Systems Inc. Model 1093B GPS Satellite-Controlled Clock is a GPS timing source for applications requiring an accurate time source with a better than 500ns accuracy. The Model 1093B features an LCD setup/status display and a keyboard for ease of inspection, configuration and operation.
Two pluggable terminal strip outputs provide unmodulated IRIG-B and 1 PPS. These outputs have substantial drive capability to easily drive multiple loads in parallel. These outputs are configurable to provide other output signals or an event-capture input.
Full details may be obtained from the User Manual
(https://www.prostudioconnection.net/1309/Arbiter_1092_93_manual.pdf)
The power supply requirements are 85-250V AC.


Resources
User Manual: https://www.prostudioconnection.net/1309/Arbiter_1092_93_manual.pdf
Specifications
Receiver Characteristics:
Timing Accuracy:

Specifications apply at the 1 PPS output, in the presence of Selective Availability (SA), as of date of publication.
UTC/USNO: ±500ns peak

Position Accuracy:

10 meters, rms, 90% confidence

Satellite Tracking:

Twelve (12) channel, C/A code (1575.42 MHz). Receiver simultaneously tracks up to twelve satellites. Results from all tracked satellites are averaged in Position-Hold Mode or, with Position-Hold Mode off, using least-squares estimation.

Acquisition:

150 seconds typical, cold start
15 minutes, 90% confidence, cold start
40 seconds, with almanac less than 1 month old
15 seconds, with ephemeris less than 4 hours old
I/O Configuration:

Connectors:

Two standard: one IRIG-B Unmodulated and one 1 PPS; Type: bus driver, 5 V CMOS; 10 ohms source impedance; ±75 mA drive capability; pluggable terminal strip.

Programmable Pulse Output:

One programmable output pulse (by a jumper connection) that may be output on a terminal strip connector or the AUX OUT pin on either RS-232 Port.
Four modes:

Every 1 to 60,000 seconds, starts top of the minute
Hourly at a specified offset
Daily at a specified time of day
One shot at a specified time of year

Pulse duration is programmable from 0.01 to 600 seconds, except in one-shot mode, where the output is Low prior to the specified time and High thereafter.

Interface:

Operator:

Display:

Status LEDs
2 x 20 character supertwist LCD

Functions:

Position: latitude, longitude, altitude
Receiver and clock status
1 PPS (input) deviation
Event time

Status LEDs:

Operate (green)
Unlocked (red)

Keypad: Eight keys; select display functions or setup menus
Setup:

Local time offset
Output code select: Local/UTC
Daylight Saving Time (Set Summer Time): Off/On/Auto USA/Auto EUR/Auto CUS
Backlight control: On/Off/Auto
Event input: Event/1 PPS
Programmable Pulse setup
Antenna delay
Out of lock time: 1 to 99 minute(s), Off, or Zero Delay

Auto-Survey: On/Off, Survey duration
Position Hold: On/Off, Position Auto/Manual
Option Configuration and Setup
Serial port: RS-232

System:

RS-232: 1200 to 19,200 baud; 7 or 8 data bits; 1 or 2 stop bits; even/odd/no parity

Interrogate mode
Broadcast modes:

Standard ASCII (IRIG-J)
Extended ASCII
ASCII with Time Quality

ASCII with Time Quality and Year
Vorne large-display time
Status/Alarm
Event data

Connector: Male 9-pin D-sub (TXD, RXD, AUX IN, AUX OUT)
AUX OUT can provide programmable pulse function at RS-232 levels

Power Requirements:

Standard:

Voltage: 85-250V AC

General:

Physical:

Size: 1 RU rack mount or tabletop, 260 mm deep FMS, Rack mounts included.
508 x 381 x 203 mm (20 x 15 x 8 in.), shipping
Weight: 2 kg (4.5 lbs), net
5.5 kg (12 lbs), shipping

Antenna:

Cable Connection: F-type

Environmental:

Operating Temperature: 0° to +50° C (-20° to +70° C typical)
Nonoperating Temperature: -40° to +75° C
Humidity: Noncondensing
EMC: Radiated susceptibility: passes walkie-talkie test. Conducted emissions: power supply complies with FCC 20780, Class A and VDE 0871/6.78 Class A. Surge withstand capability (SWC), power inlet: designed to meet ANSI/IEEE C37.90-1 and IEC 801-4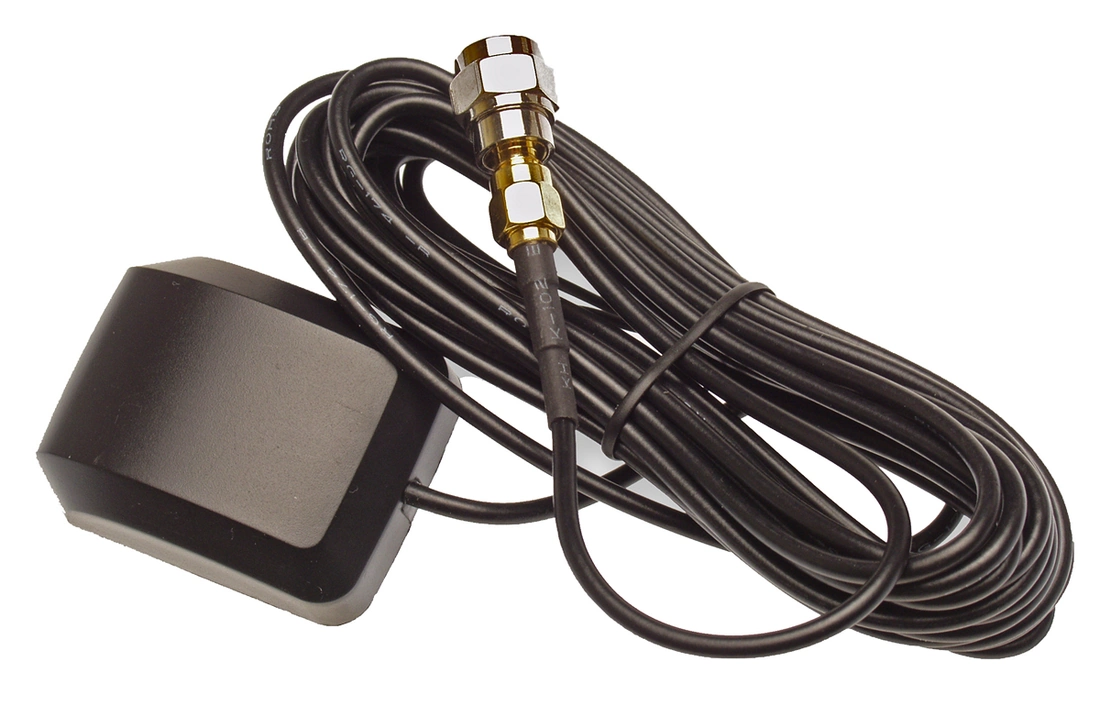 ---
Share this Product
---
More from this collection