Digigram LX6464ES Ethersound 64 Channel PCI Sound Card ASIO Audio Over Ethernet [Refurbished]
(
283841502082)

)

Regular price

$440.00

Sale price

$764.00

(1 available in stock)

Tested/Guaranteed • Latest Firmware • Ethersound 64 Channel PCI Sound Card • Very Good Condition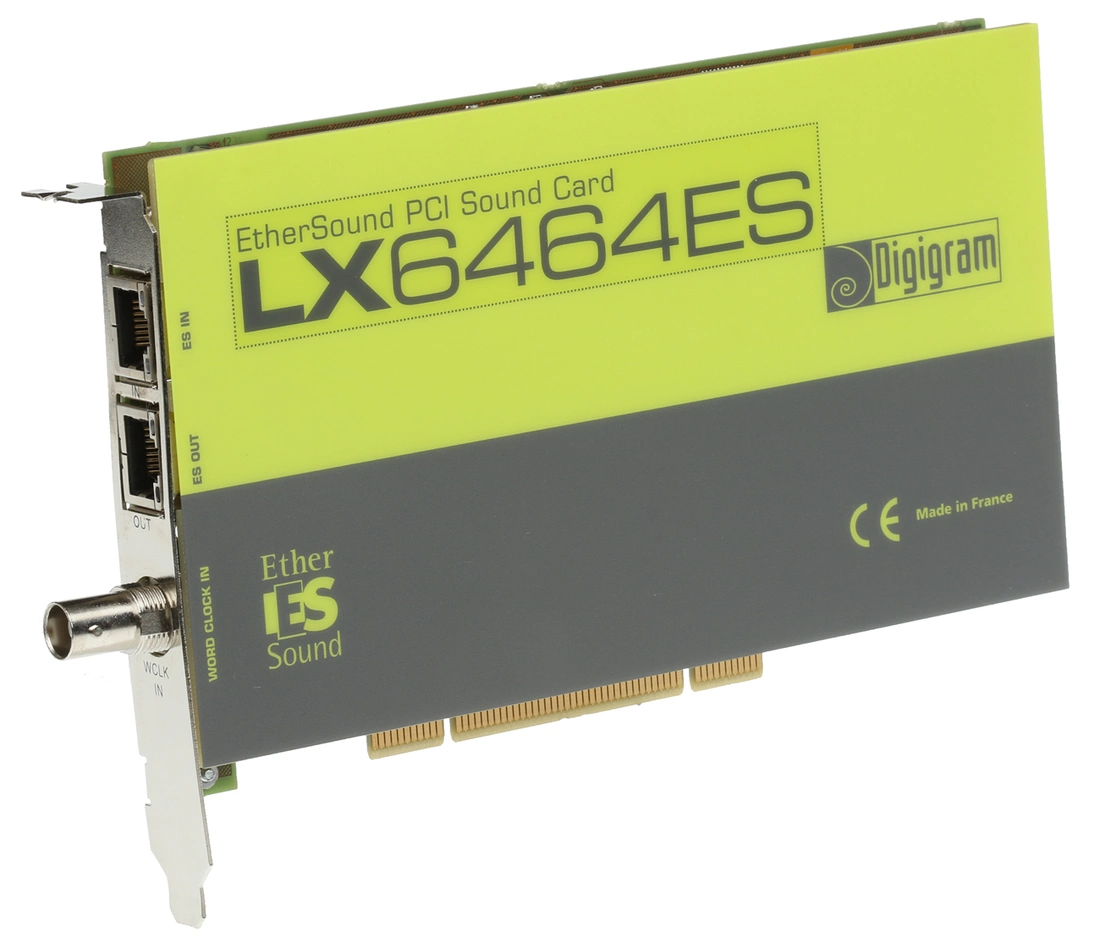 Photos show the actual item for sale


A lightly used Digigram Ethersound PCI sound card. The card has been tested - see screenshot below. Usually sells for $2,080

Description
The LX6464ES is a versatile PCI sound card that provides a convenient and effective way to bridge a wide range of computer audio applications to all channels of a 100Mb/s EtherSound network.
The LX6464ES PCI network sound card with DirectSound and ASIO drivers can transmit and receive up to 64 EtherSound channels, thus connecting computer-based audio applications to the EtherSound network.
In a live environment, the capacity to receive up to 64 channels from an EtherSound-ready mixing console and record them straight onto a computer's hard disk for mix down at a later date offers a highly cost-effective solution for multichannel recording.
LX6464ES also provides the perfect solution for logging applications in, for example, a courtroom installation where there is a need to record many channels from different rooms across the building via an EtherSound network.
For hotels, conference centers and other multiroom venues, LX6464ES offers the ability to play back up to 32 stereo music programs from just one PC, or 64 in mono mode.
Usually Sells for $2,080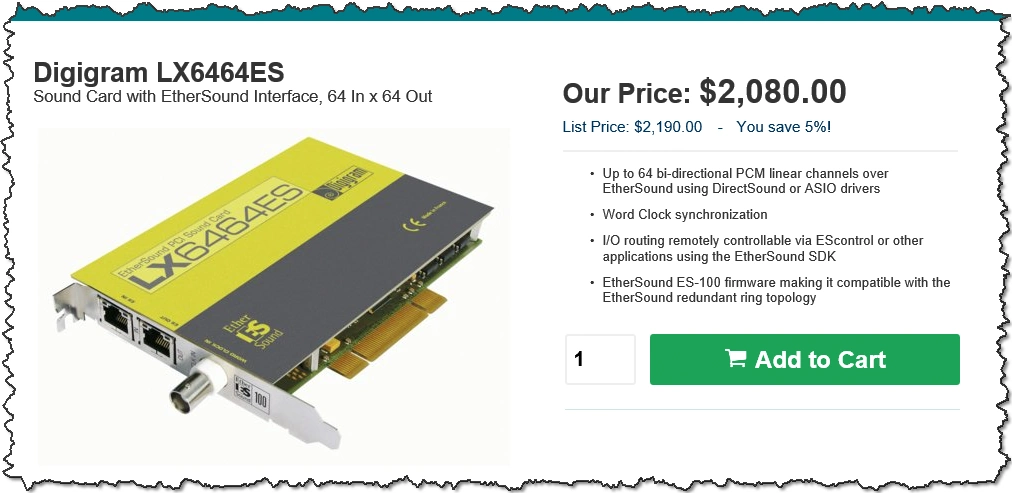 Features
Links a computer directly to an EtherSound network using standard drivers
Short length PCI card
Inputs: 64 EtherSound channels
Outputs: 64 EtherSound channels
Audio format supported: PCM 24 bits; 44.1/48/88.2/96/192 kHz
Low-latency DirectSound and ASIO drivers
Word Clock input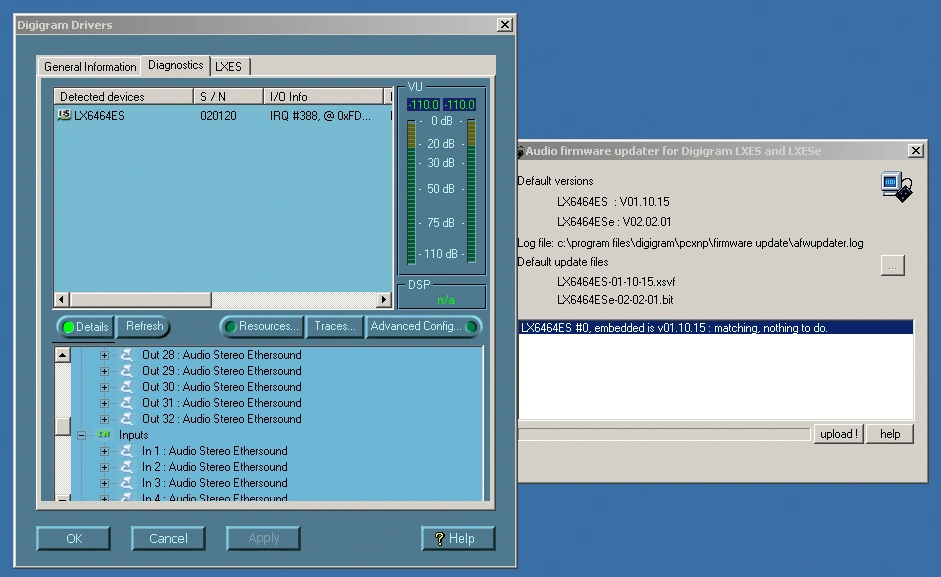 Applications
Direct recording in installed live sound and touring
Logging
Playback in fixed installations
Multichannel broadcasting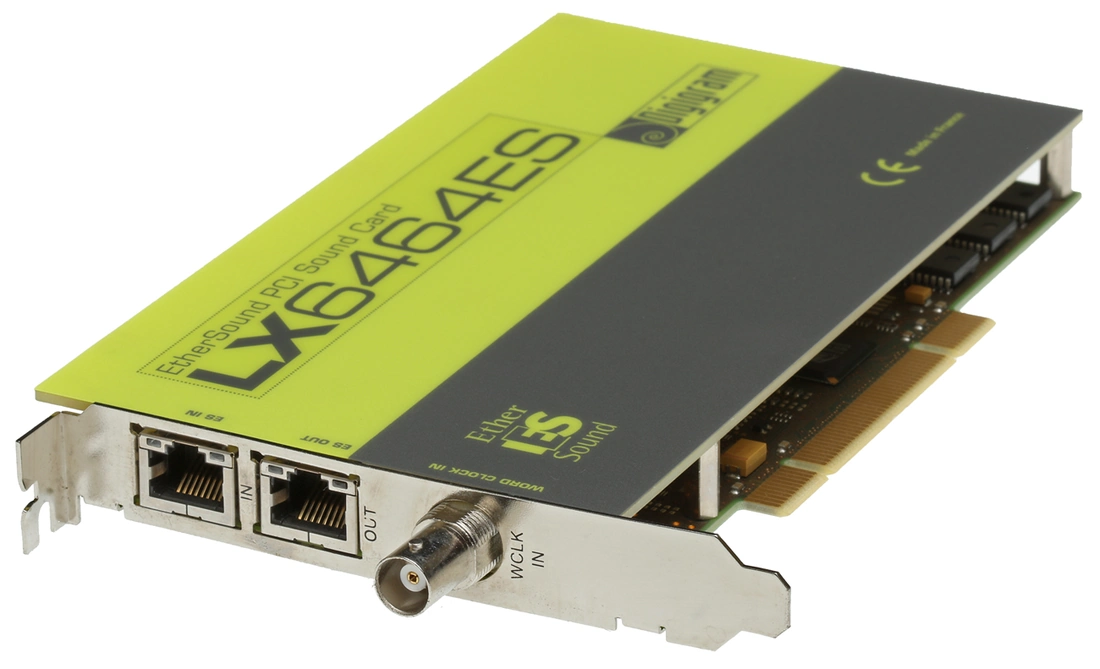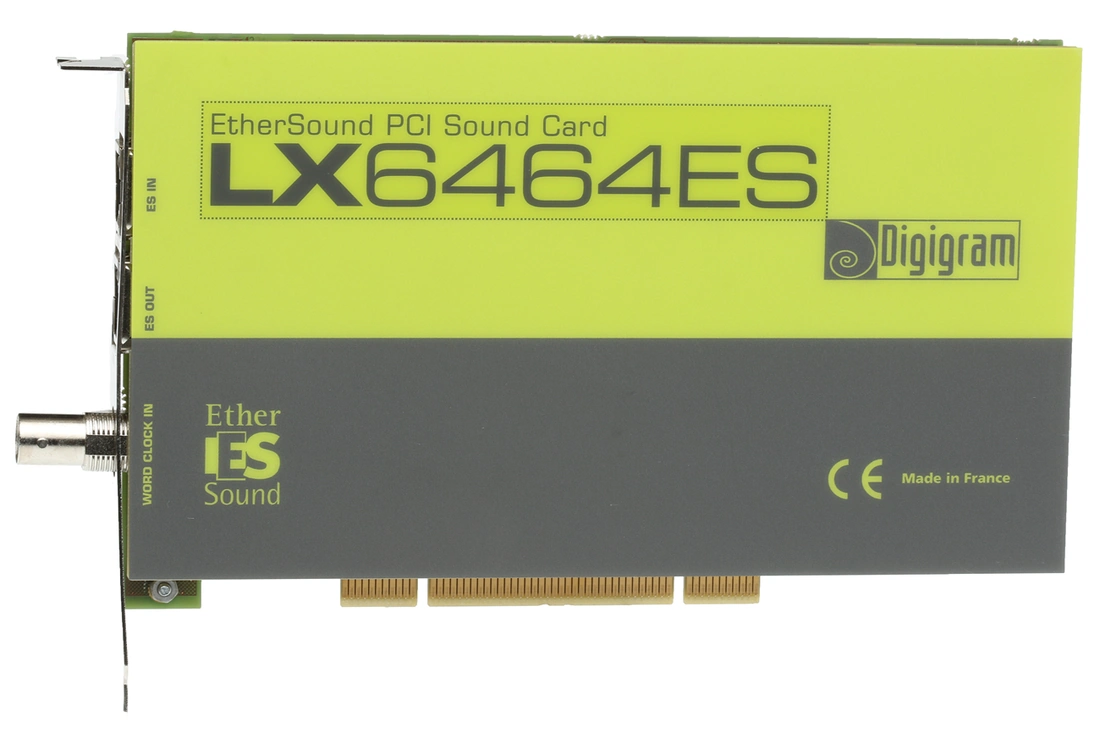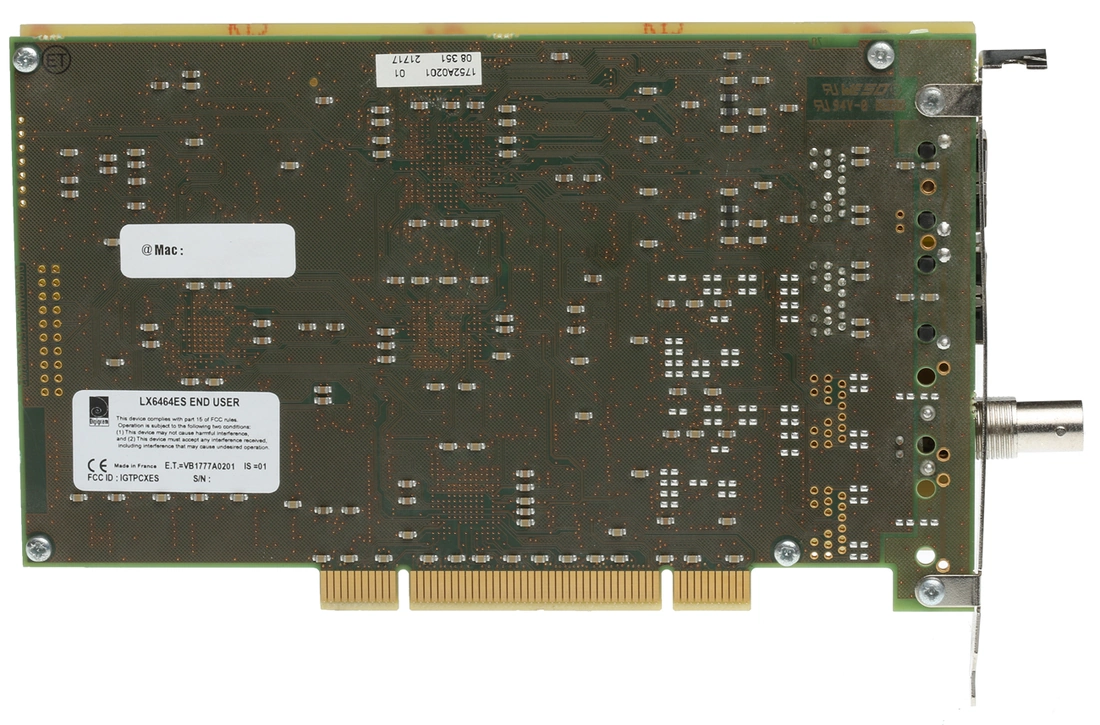 ---
Share this Product
---
More from this collection