Antex LX44 SC2000 StudioCard SC22 3.5mm Analog Audio Breakout Cable Input/Output [Used]
(
231892929744)

)

Regular price

$9.03

Sale price

$14.00

(1 available in stock)

Antex LX44 SC2000 StudioCard SC22 3.5mm Breakout Cable

3x 3.5mm Plugs to 25pin Female D-Sub • 2x Record 1x Play • Used, Good Condition
Description
A lightly used breakout cable for Antex sound cards. This came from a voicemail server (I believe) and it looks like each of the three 3.5mm jacks is wired for one channel, so if you want to use them for stereo I/O then you'll have to hook up the third wire in the respective connectors. Two cables are marked as record and one as play.
To assist you, the standard Antex 25-pin connector pinout details are shown below.
They may be useful with other manufacturer's sound cards, but you will need to rewire the 25-pin plug to their wiring scheme.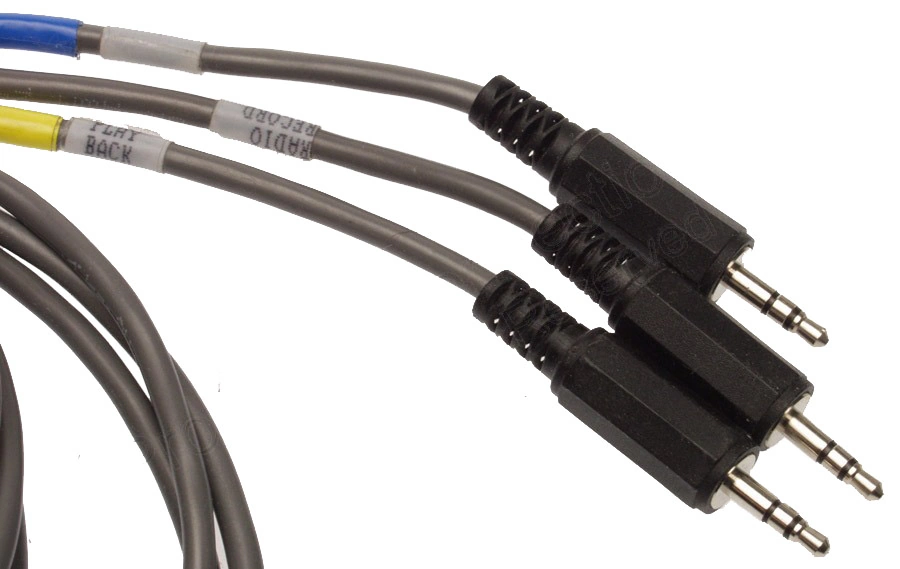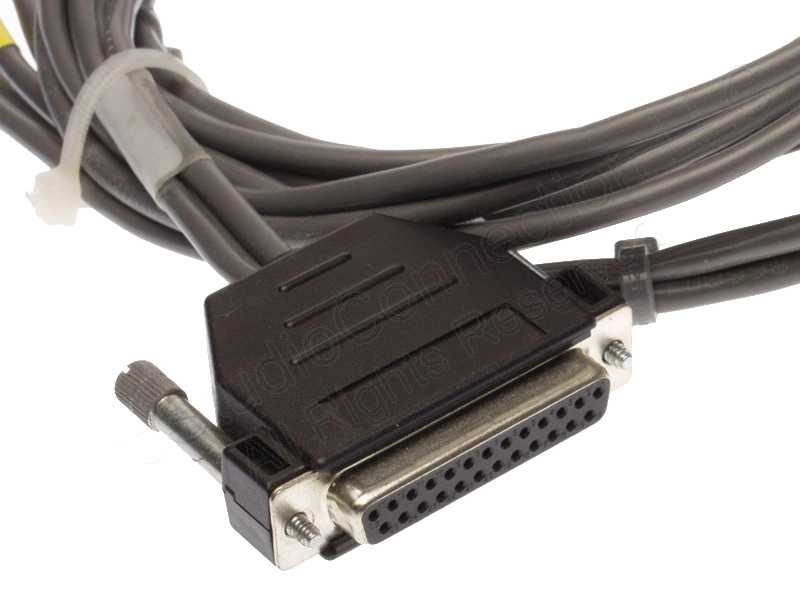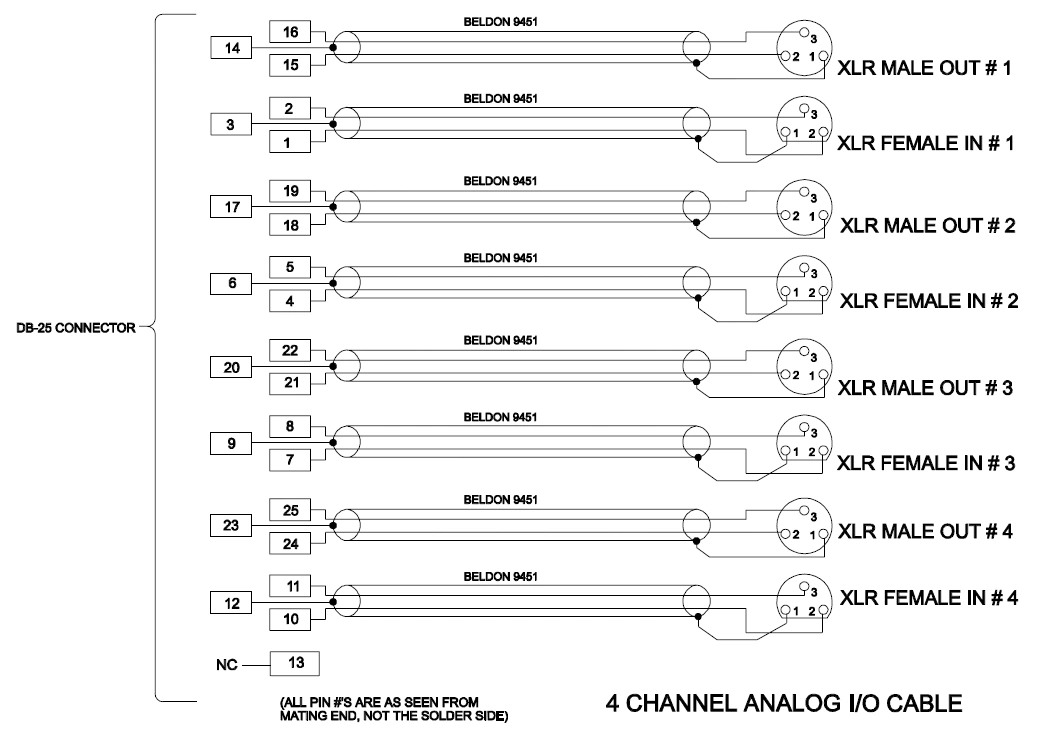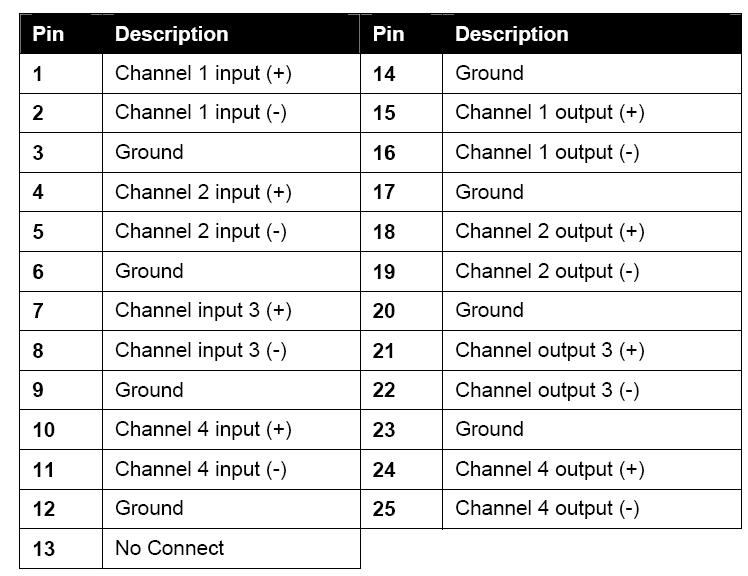 ---
Share this Product
---
More from this collection