Arbiter Systems 1088B GPS Atomic Clock Time Receiver LCD Display IRIG Option 27 [Refurbished]
(
233466274309)

)

Regular price

$370.00

Sale price

$643.00

(1 available in stock)

Tested/Guaranteed • Fully Working • Option 27 Installed - 8 IRIG Outputs • TCXO • Updated Firmware • LCD Display • Atomic Clock Time Receiver • Test Antenna Included

Photos show the actual item for sale

Introduction
Here's a used GPS atomic clock time receiver. It has the Option 27 additional IRIG outputs installed. It comes with a basic test antenna so it will acquire time for you right out of the box. The included antenna is intended to get you started and to allow you to check out the unit the day it arrives. A weatherproof external antenna with a full view of the sky is recommended for a permanent installation and for achieving the highest level of time accuracy (including achieving 'LOCK') as the unit will need to track 4+ satellites to achieve this - and I usually have some listed that would be ideal.
The firmware has been upgraded to very recent factory-supplied code (2016 version) so you're running a current spec and won't have to worry about compliance with DST changes. This unit does not have a rechargeable back up battery installed. The power is supplied via a rear panel barrier strip which I would regard as a dangerous approach. The buyer is highly encouraged to cover this securely or install a power ingress device that does not have exposed contacts.

Description
Leading the precision time clock industry, Arbiter's top-of-the-line Model 1088B offers unprecedented accuracy, flexibility, and reliability for applications in precision timing.
Model 1088B delivers GPS timing accuracy of 100 ns rms from UTC/USNO. Typical performance is less than 40 ns RMS.
Full details may be obtained from the User Manual
(https://www.prostudioconnection.net/1312/Arbiter_1088_manual.pdf)


Features
Highest accuracy, < ±40 ns RMS typical; < ±100 ns worst case
Four user configurable BNC connectors supporting multiple output functions including IRIG-B modulated, 1 PPS, Programmable Pulse, IRIG-B Modified Manchester (IEEE 1344) and more.
Fiber Optic support
NTP compatible
Two Form C (SPDT) fail-safe relays, locked and jumper selectable
Two Event Inputs (Channel A and B) included
IEEE C37.118 compliant for Synchrophasor use.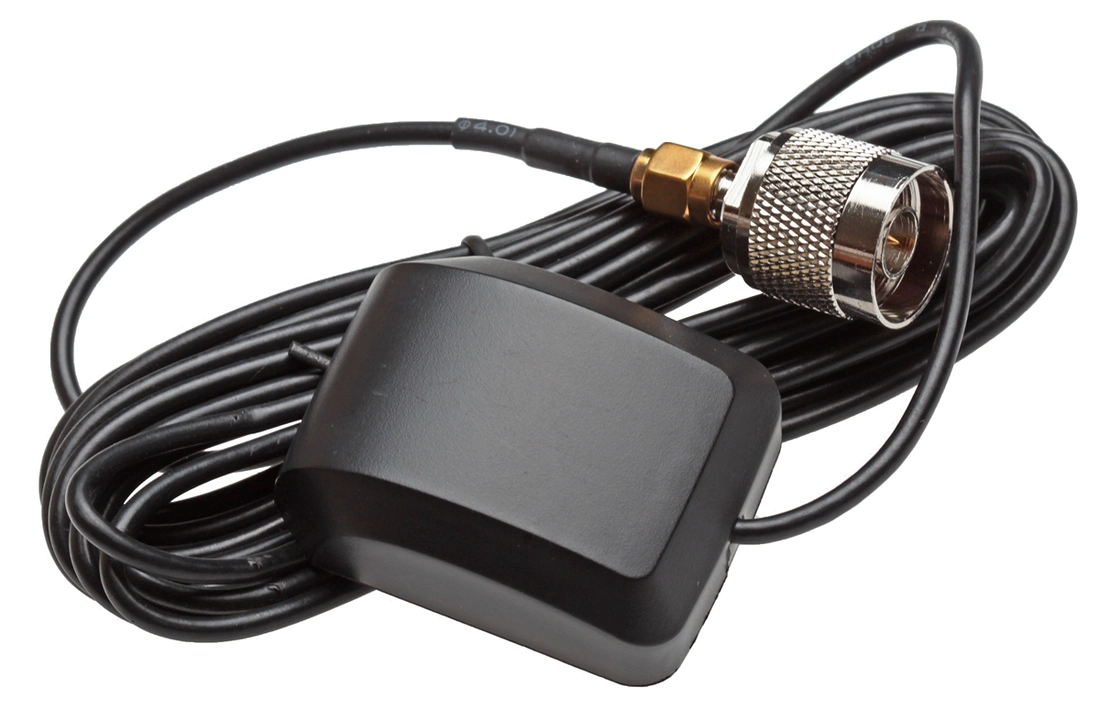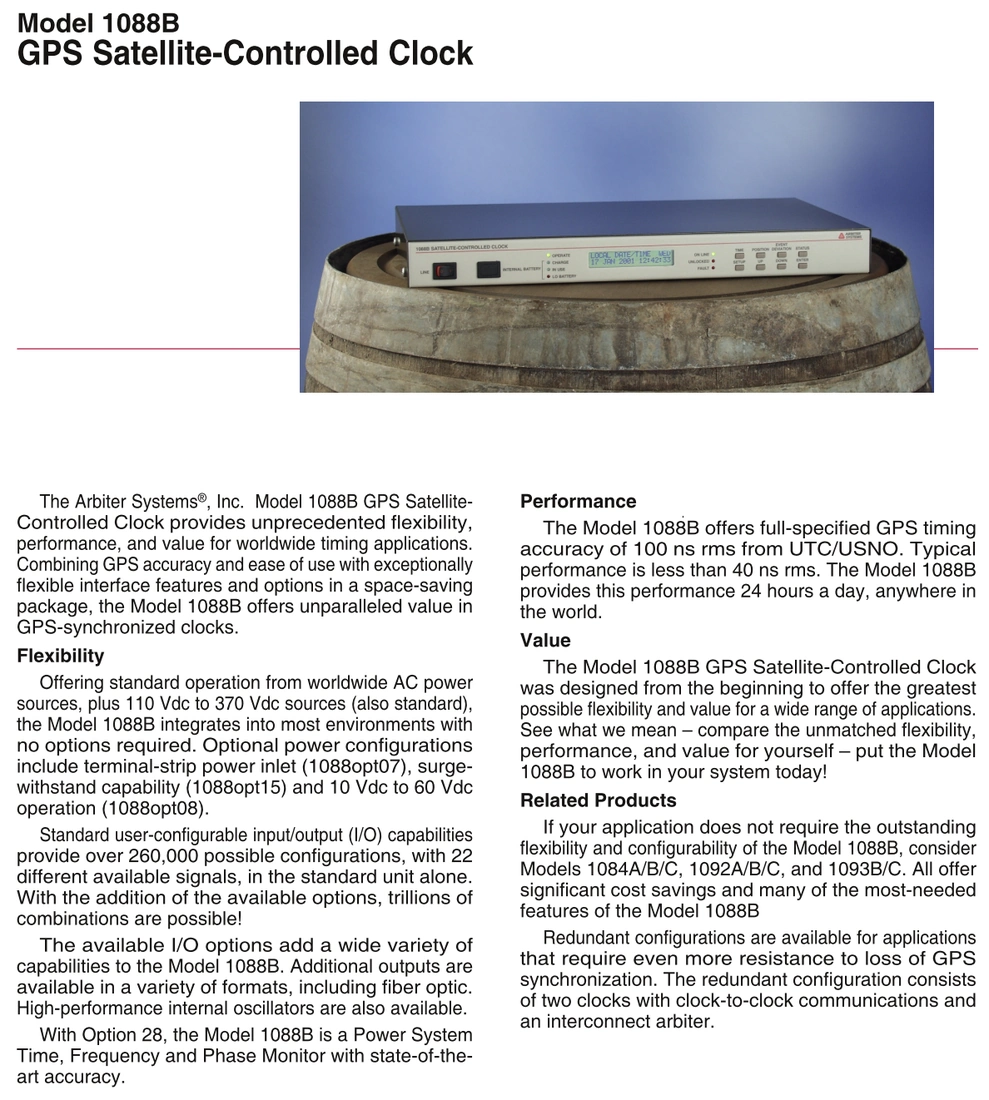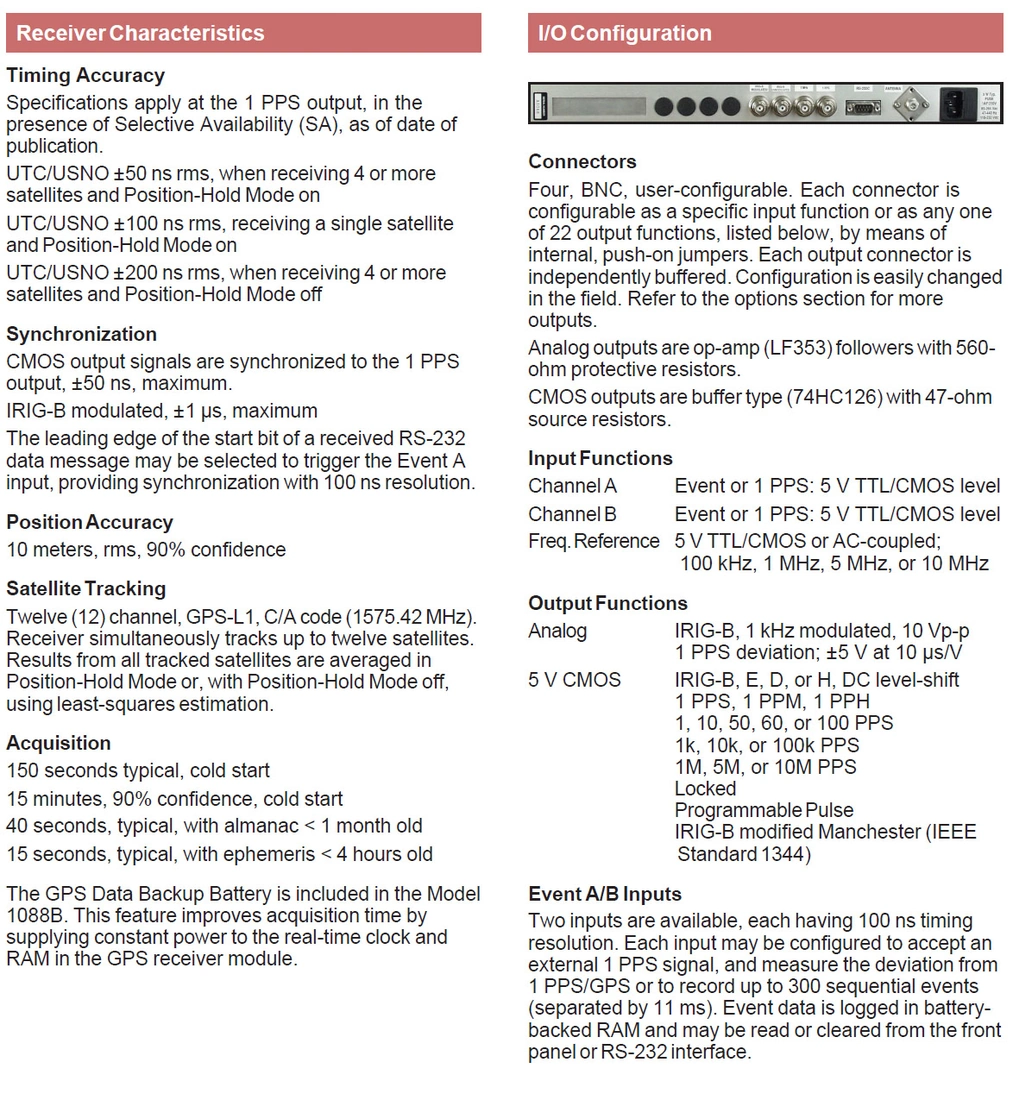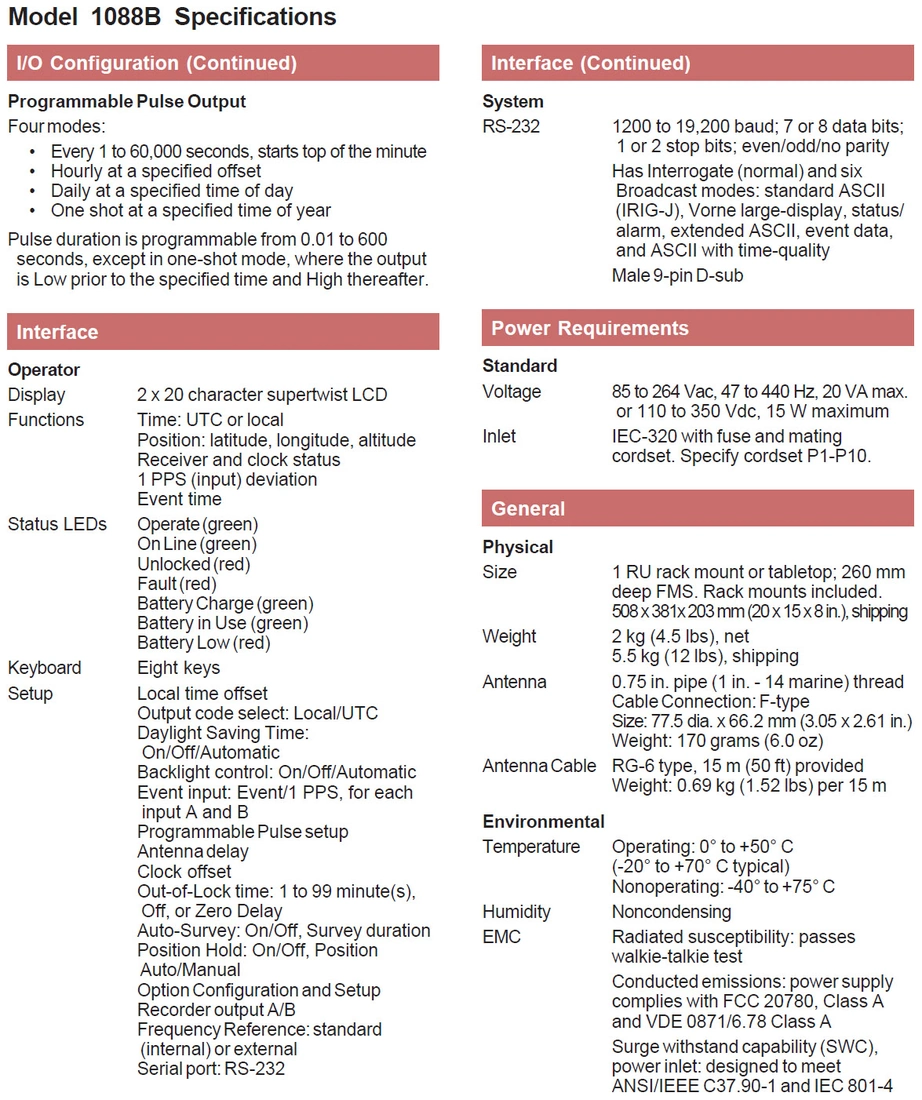 ---
Share this Product
---
More from this collection