Audioarts 08 8 Channel Broadcast Console w/USB Audio Mixer for Studio / Podcast [Used]
(
234866593733)

)

Regular price

$1,337.00

Sale price

$1,928.00

(1 available in stock)

8 Channel Broadcast Console • USB Input/Output • 2x Mic Channels + 6 Stereo Line Inputs • 1 Output Bus (+ Cue) • 2 Integral Mic Pre-amps • Mix-Minus Clean-feed Telco Output • 115/230V External Power Supply Included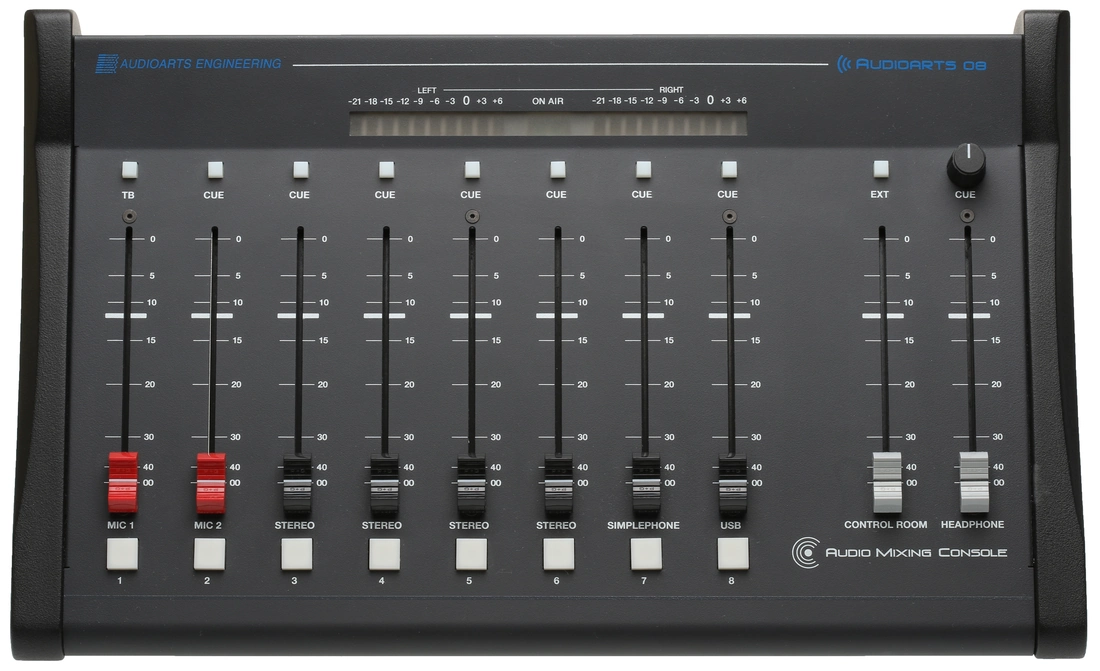 Photos show the actual item for sale



Here's a lightly used 8 Channel console from Wheatstone Audioarts. This version has the ability to pass audio into and out of a PC via a USB port. The OEM external power supply is included. The unit is in excellent, near mint cosmetic condition and is fully working. The photos show the actual item for sale.  I checked that the channels' P&G faders operate smoothly and that there's no fader crackle. Full details may be obtained from the User Manual at https://www.prostudioconnection.net/2301/AUDIOARTS_08_Manual.pdf . The photos show the actual item for sale. No unpictured cables, accessories or documents are included.


Description
Broadcasters of all stripes need great gear if they want to produce a great show. The 08 is designed to be the best-in-category mixer for small market broadcasters - whether they operate out of studios or bedrooms.

Small in size and price, big in usefulness, this console is ideal for LPFMs, podcasts, web streaming or remote applications requiring a simple low profile eight-channel board.

Made for the demands of professional broadcasting, the Audioarts 08 is designed for fast-paced, live on-air, streamed or produced applications with easy access to controls.

In one compact frame, the Audioarts 08 covers all the basics with a single stereo mixing bus (balanced or unbalanced output); two mic inputs (one for guest, and one for host); USB input to play in audio from a PC; USB output to record directly to PC recording software; mix-minus telephone output for interfacing to a telephone hybrid; monitor, headphone and cue for off-air monitoring; speaker mute for muting monitor speakers when the mic is on (eliminating the possibility of feedback); and unbalanced or balanced inputs/outputs for interface with consumer or professional grade equipment.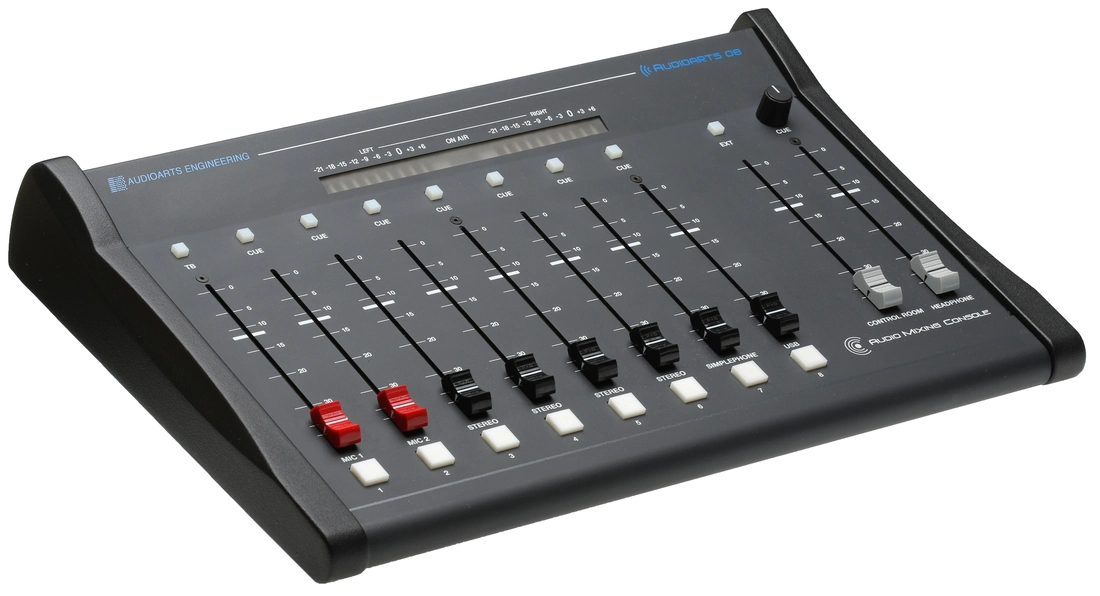 Features
8 channel frame
Stereo mixing bus, balanced or unbalanced
Compact, tabletop mount
Long-throw faders on inputs and monitors
Dual, super-quiet, high-performance microphone preamps
LED illumination on all switches
Headphone jack with built-in amplifier (with +20dB output)
USB - bidirectional audio port for convenient interfacing to computers and automation systems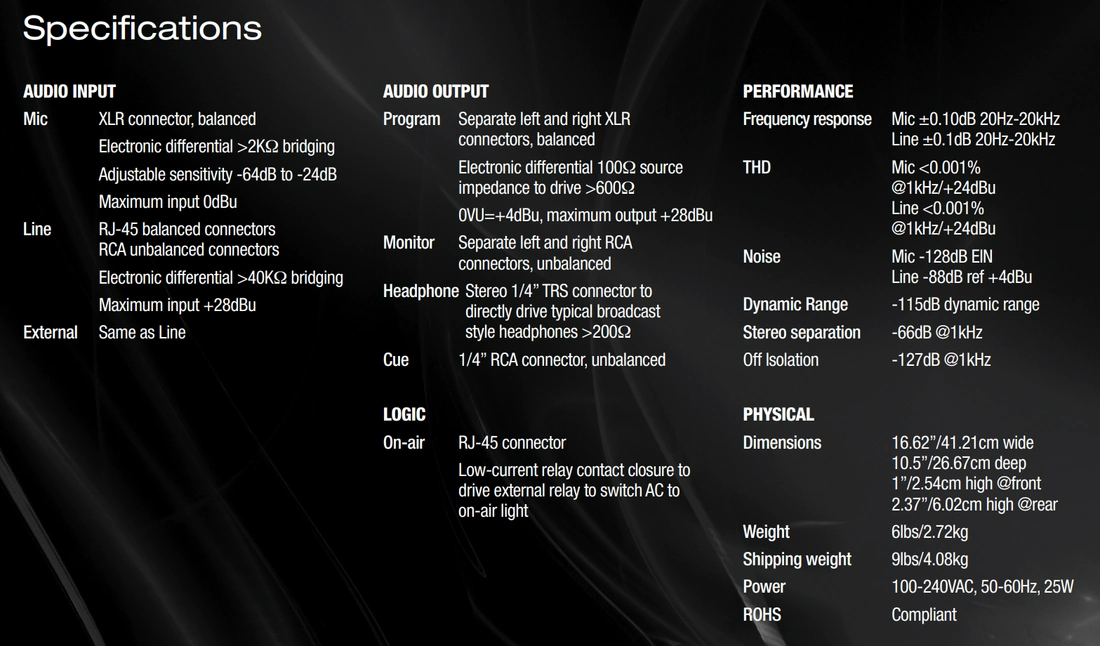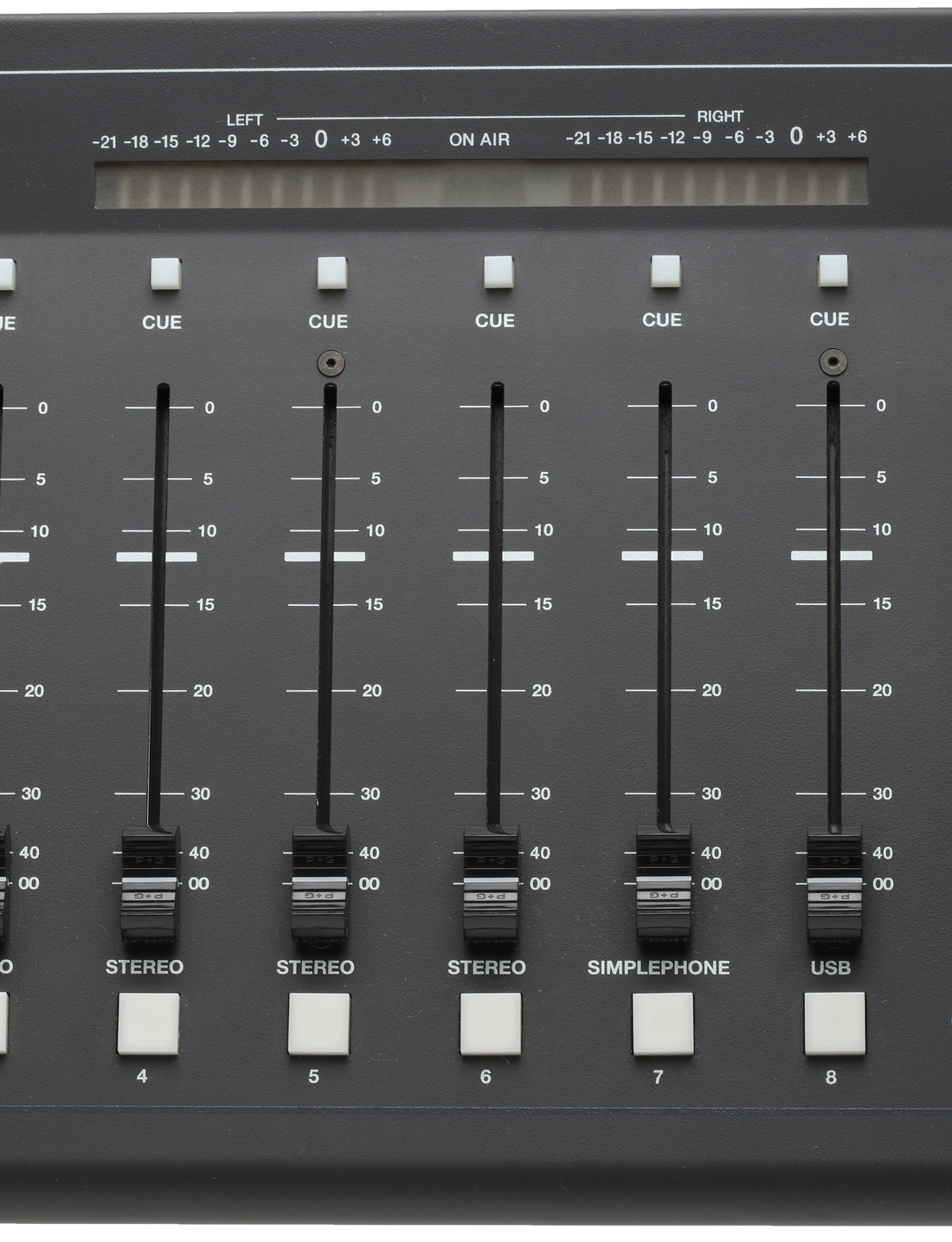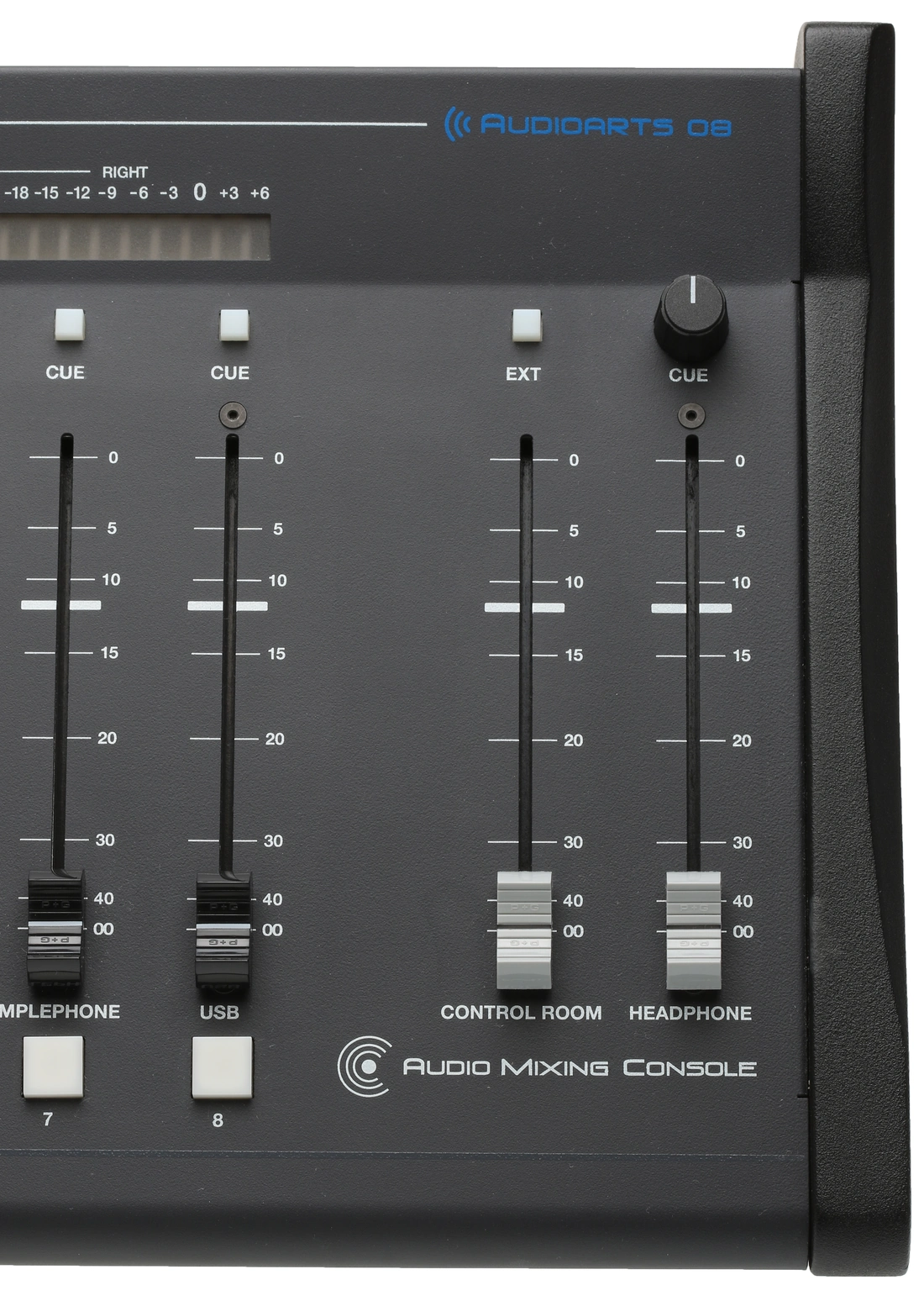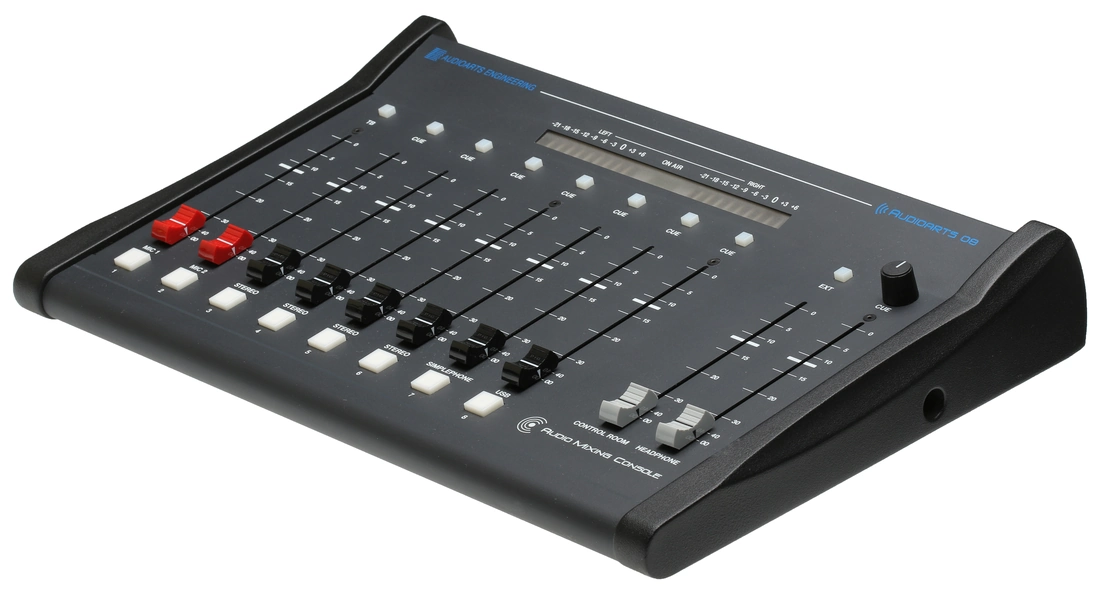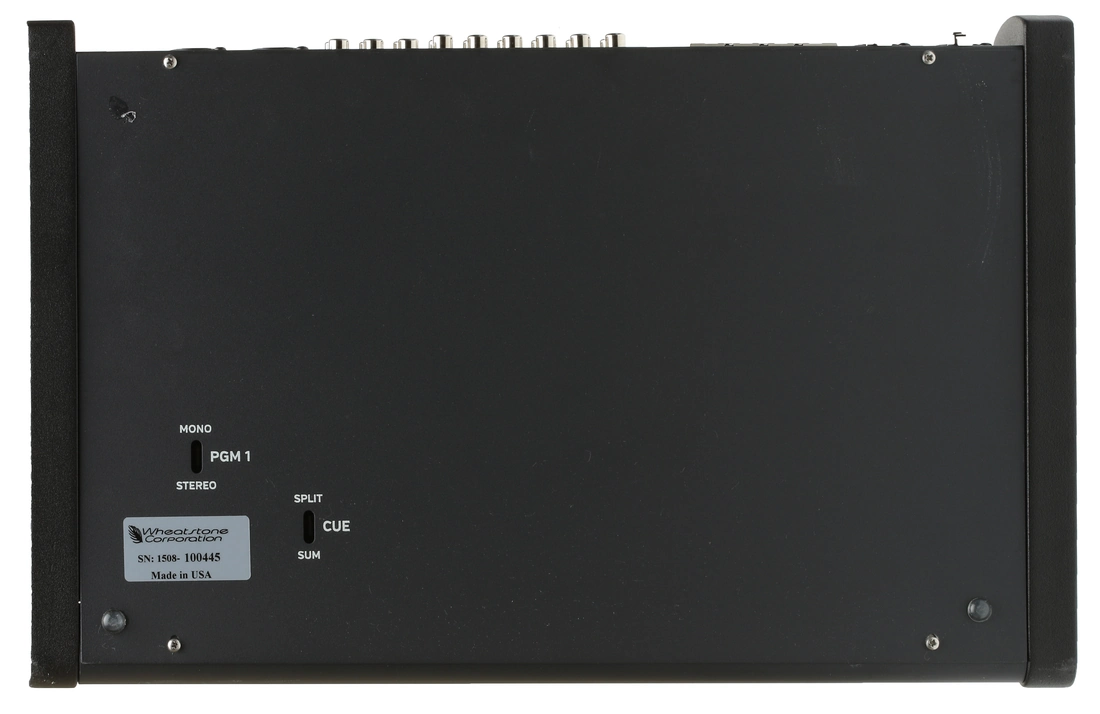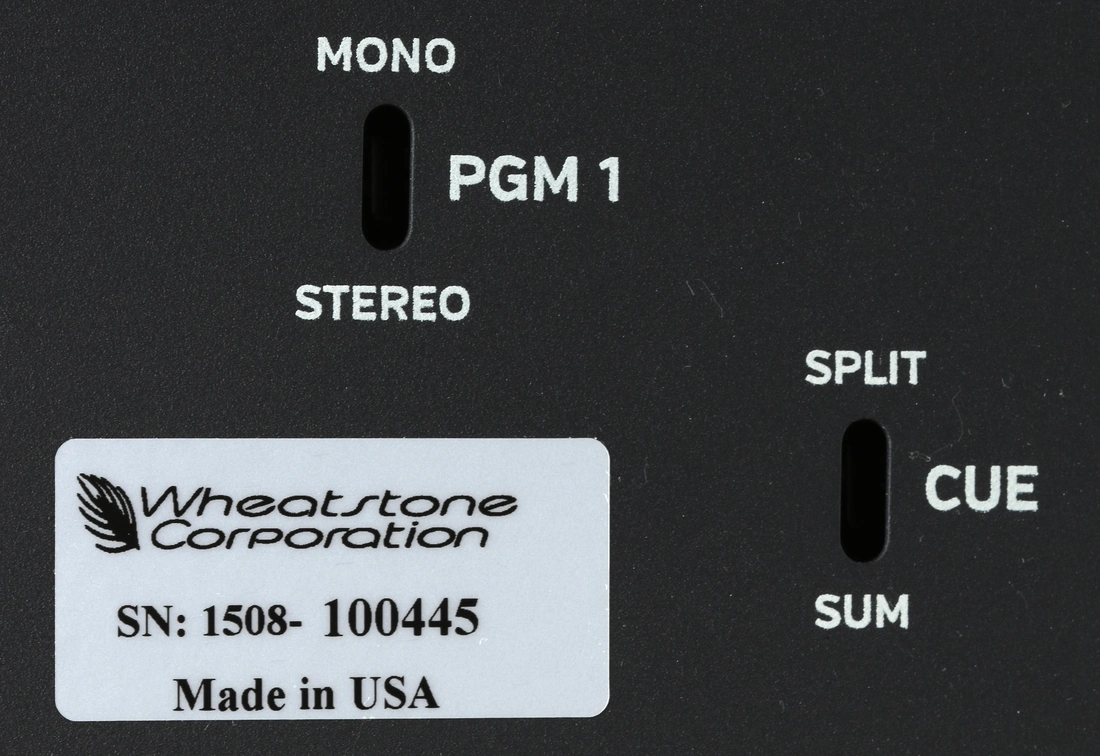 ---
Share this Product
---
More from this collection