Audioarts Wheatstone R-17 10 Channel 2-Bus Analog Broadcast Console w/PSU [Used]
(
363288551029)

)

Regular price

$1,180.00

Sale price

$1,702.00

(1 available in stock)

Tested/Guaranteed • Excellent Cosmetic Condition • Low Use • 10 Channel 2-Bus Analog Design • LED Meter Illumination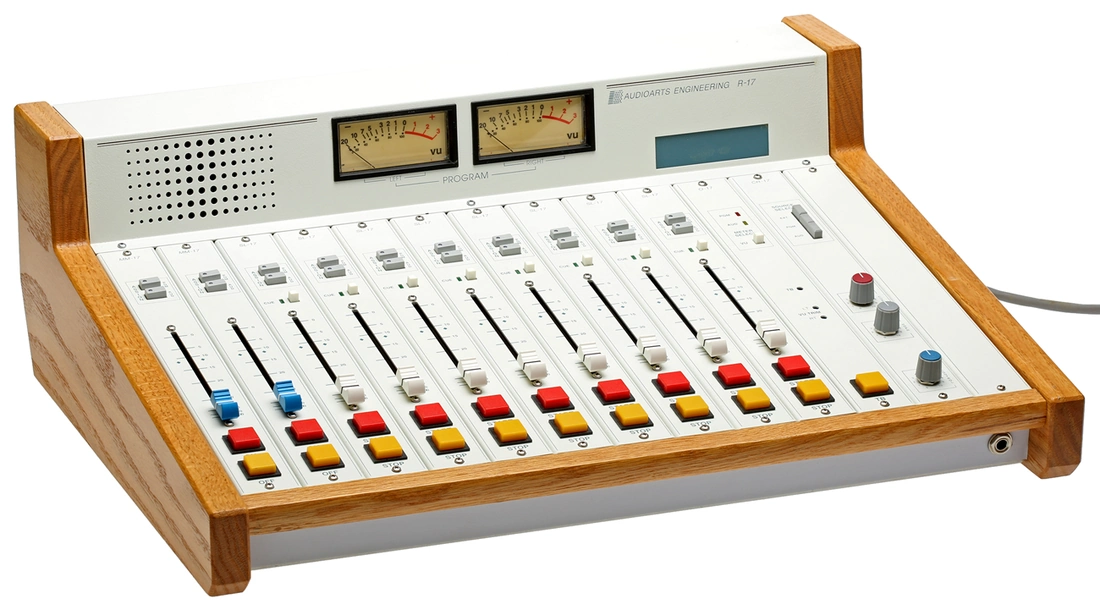 Photos show the actual item for sale
Here's a lightly used R-17 console from Audioarts. The photos show the actual item for sale.  The mixer is in excellent cosmetic condition, with the top panel silk-screened printing showing almost no signs of wear.  The matching rack mounted power supply is included as shown.  A few cables from the previous install are also included.  The mixer offers professional grade audio performance on a podcasting budget. The chassis is populated with 2 Mono Mic modules with integral mic preamps and 8 Stereo Line Input modules. There are two output busses so for example you could use the AUDITION bus to generate a clean feed (Mix Minus) send to an external hybrid unit to allow you to take calls on air.
I have checked all the channel modules for clean audio as tested on the headphone output, and confirmed that all channel slots work as they should. I don't have the facilities to interface to all 144 connections, but based upon my results I believe that everything is working as it should. The unreliable and very-hard-to-find VU illumination festoon lamps have been replaced with LEDs (see photo) so these should need no further attention.

The external connections to each channel are made by means of a 12 position connector block - the manual provides details of the parts involved if you want to procure new blocks and pins. The power supply accepts 115V AC.
The photos show the actual item for sale. No unpictured cables, accessories or documents are included. The manual may be downloaded from https://www.prostudioconnection.net/2102/Audioarts_R17_Manual.pdf.

Due to the size and weight of the items (40lbs, 24 x 25 x 13"), I would consider making the item available for free local pick up from my location just outside Orlando, but please contact me to set this up before you complete the purchase.


Description
It's another price/performance breakthrough for Audioarts. The R-17 console includes such high value features as gold contact audio switches, gold edge card connections, conductive plastic faders and pots, socketed IC's, and fully modular construction in a console priced under $4500.00.
The R-17 comes with 10 inputs, and may be configured for any combination of mic inputs, stereo line inputs, or blank panels.
This is the console value for small stations, or larger stations needing a remote or utility console with real broadcast specs and performance.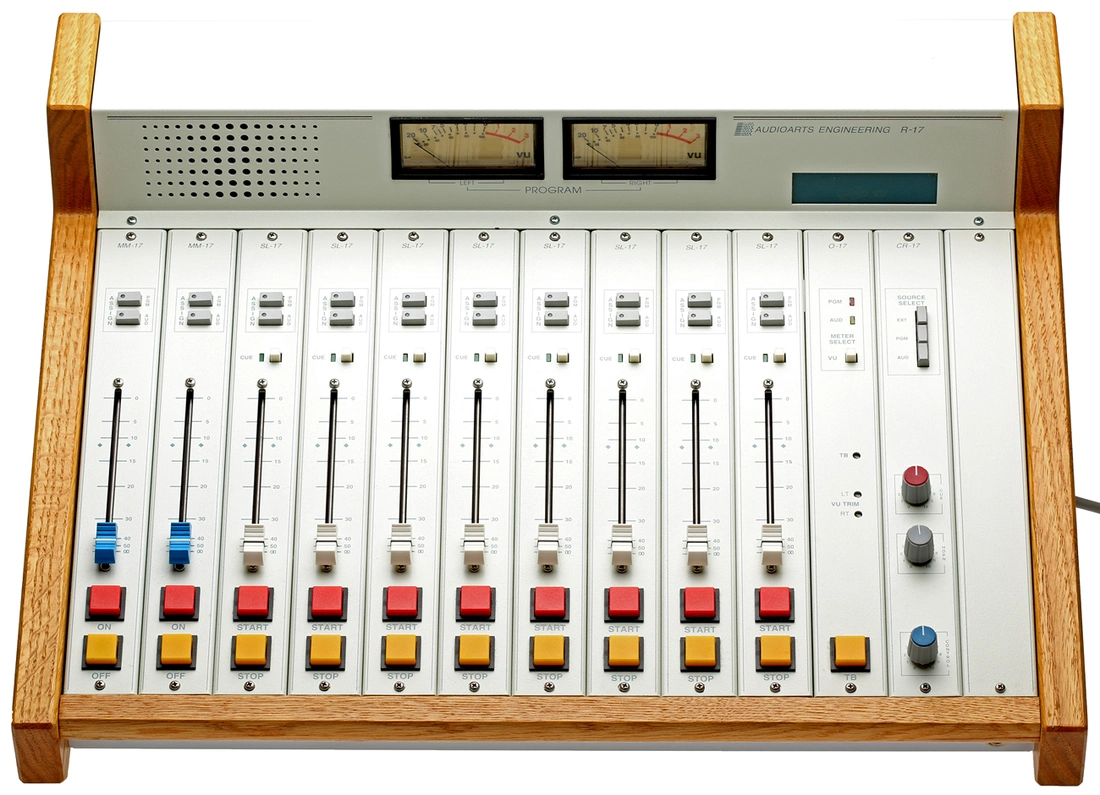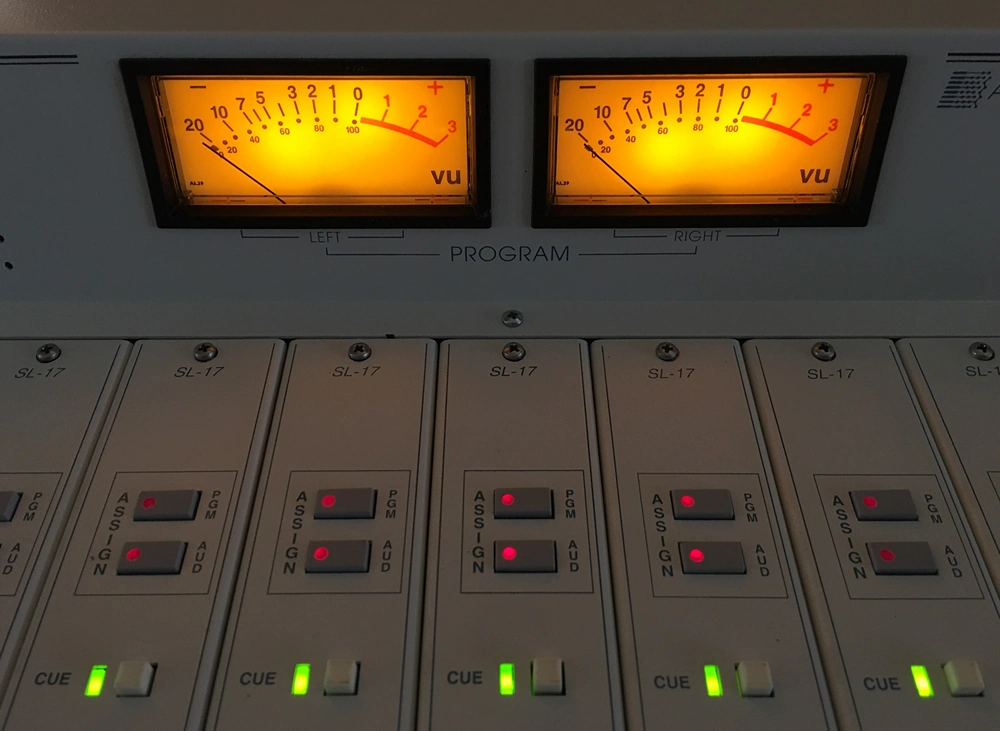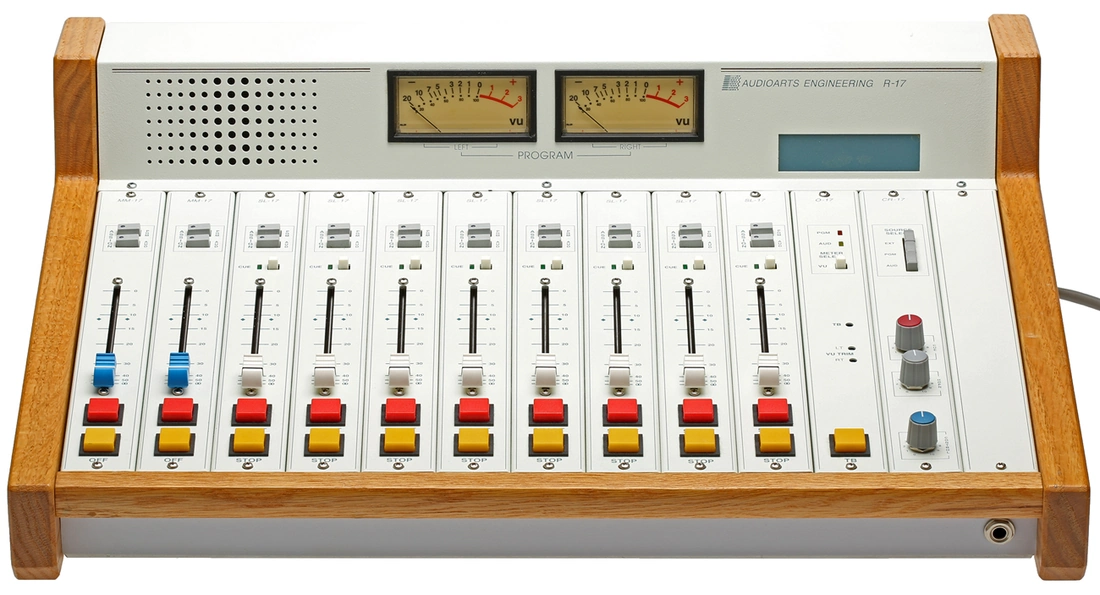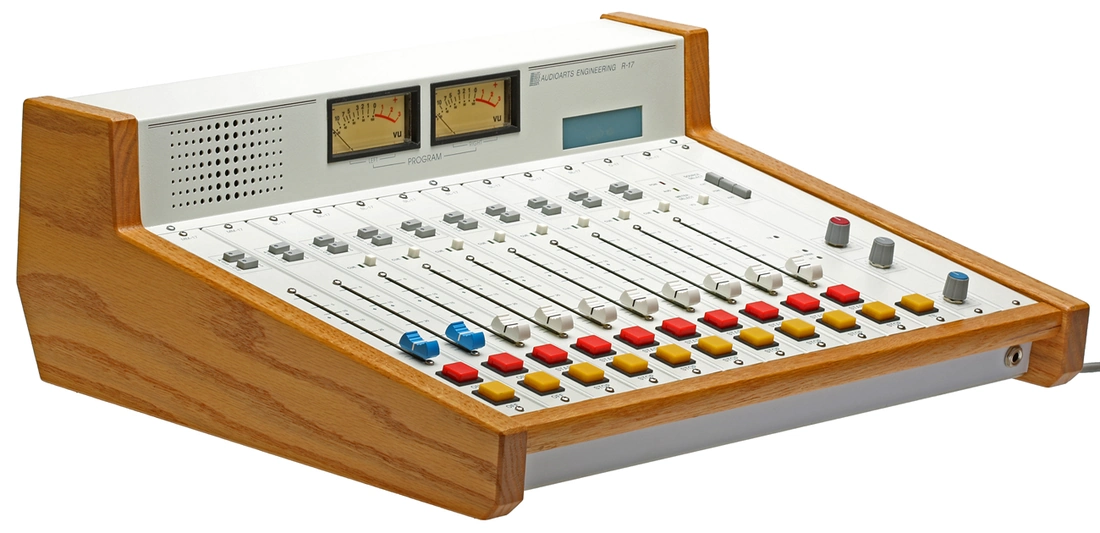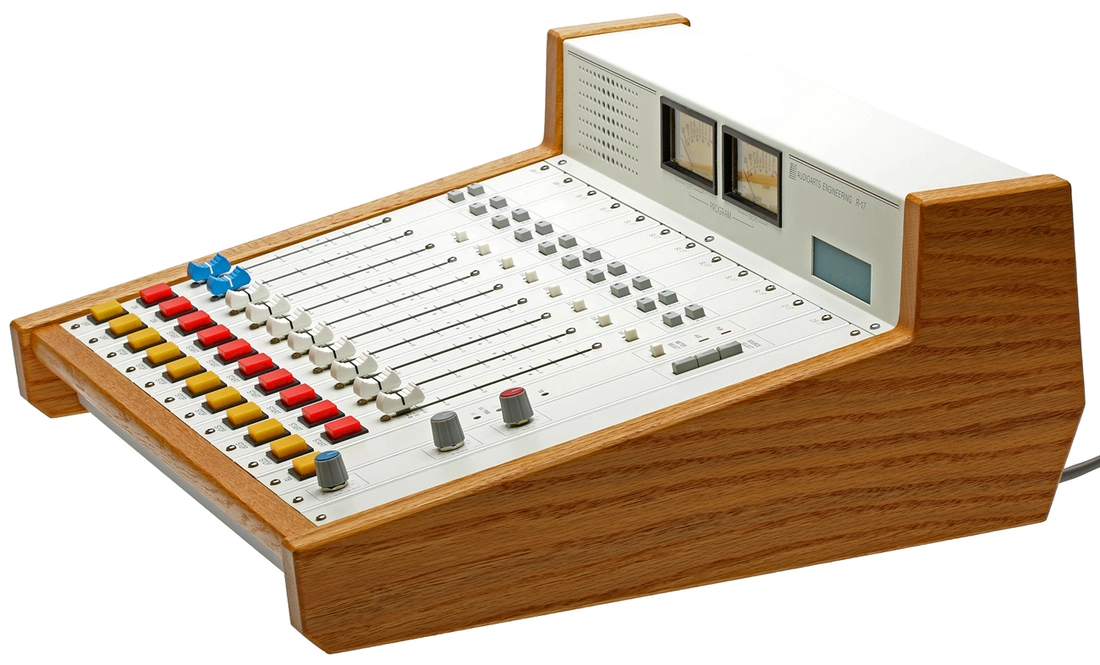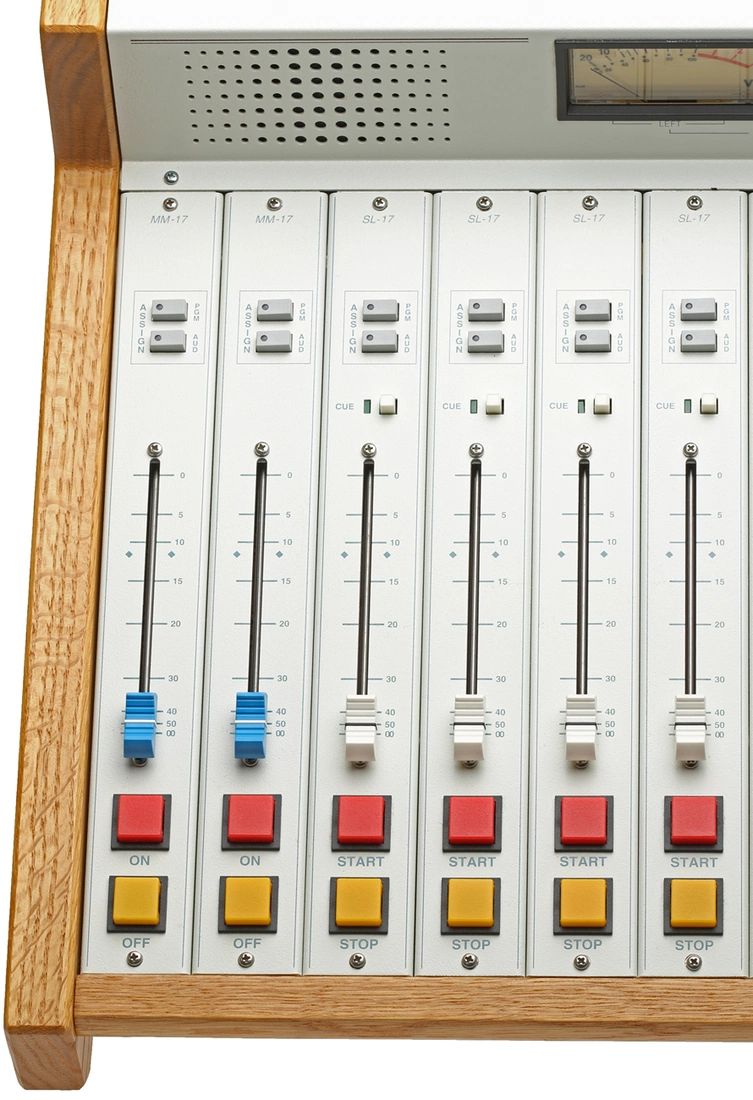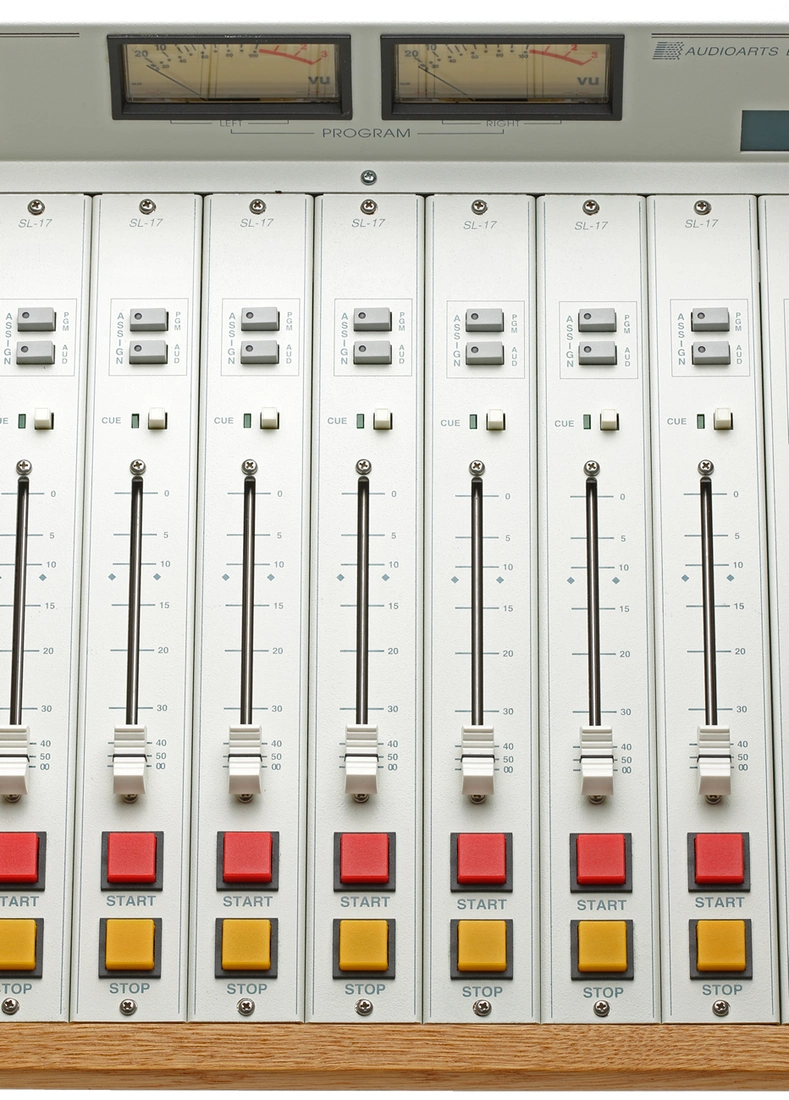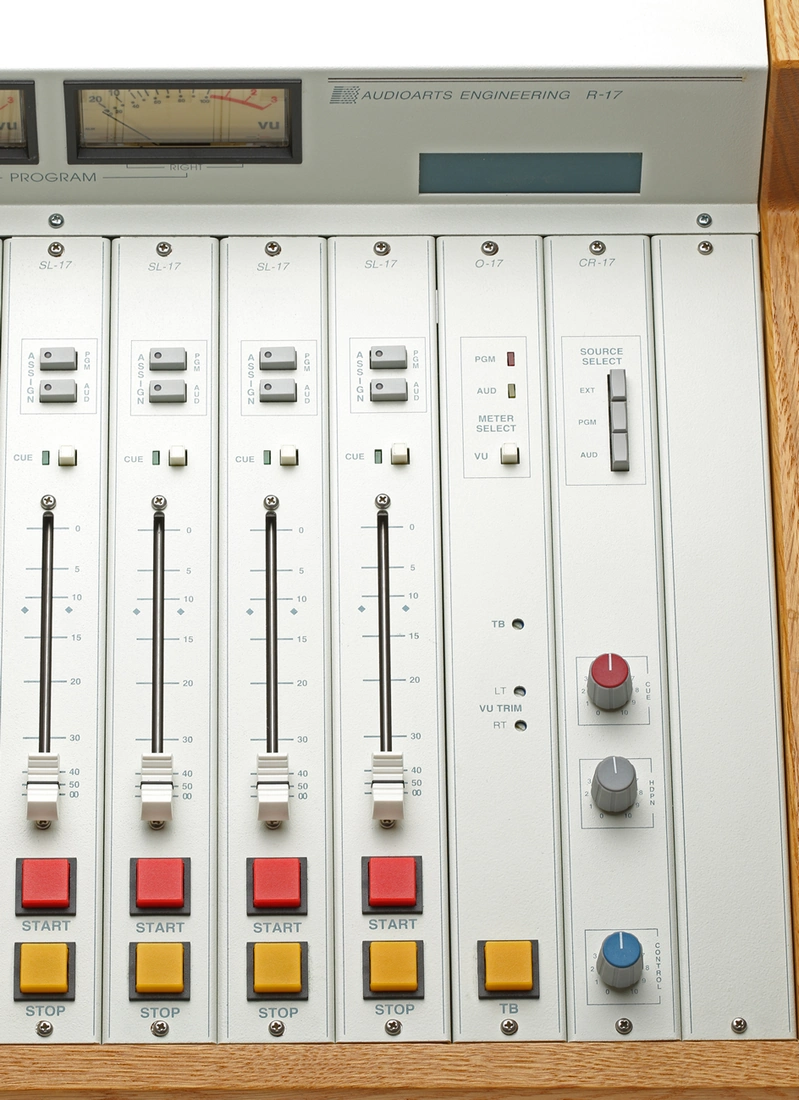 ---
Share this Product
---
More from this collection