AudioScience ASI4215 Pro Broadcast Multichannel AES/EBU Digital & Balanced Audio [Refurbished]
(
283015290946)

)

Regular price

$34.80

Sale price

$73.00

(1 available in stock)

AudioScience ASI4215 Pro Audio Sound Card for Broadcast

4x AES/EBU (or Analog or S/PDIF) Digital Audio Outputs for Radio Playout or Production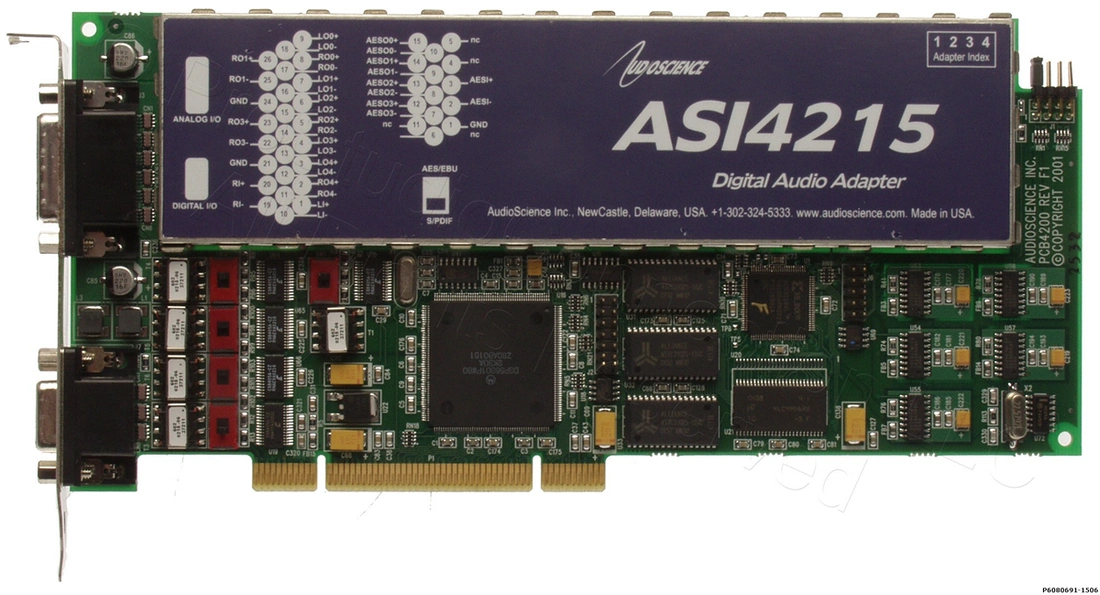 A used sound card with no other cables, accessories or documents included. The connectors on the back of the card are generic 26pin and 15pin high density D-Sub sockets allowing you to make up a suitable breakout cable very cheaply. When new this card cost thousands of dollars. Get yours here for pennies on the dollar. The card came from a working automation system that was recently upgraded. This card is supported under Windows up to XP 32bit. Later Windows versions are not supported. Linux is supported, making this potentially a great choice for users of the Rivendell Open Source Radio Automation system. Drivers may be downloaded on line - I can send a link if required.
In summary, AudioScience cards are the defacto standard for multichannel broadcast use. They are supported by most of the main playout and automation software packages straight out of the box and allow each output stream to have its own independent channel with the level controlled either by the software or by the fader on the console.
Having four independent playback channels gives you everything you need for the modern studio - three channels can be used to give you triple overlap voicetracking so that your prerecorded link can be played simultaneously over a segue. The fourth channel can then be used for your PFL/Cue - or maybe for the output of your cart wall application. Up to 4 ASI cards can coexist a single system giving you almost limitless permutations of record and playback channels.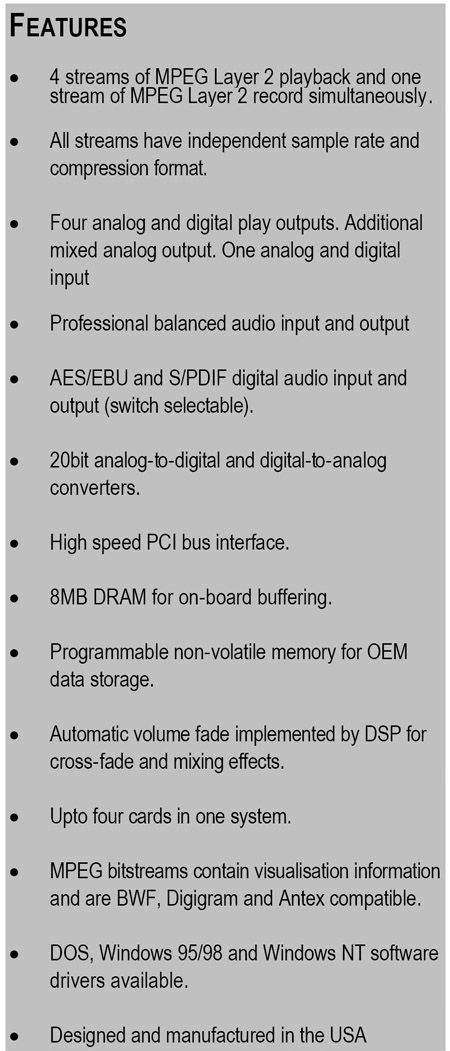 The reason that this card is sought after is that it has simultaneous Analog and Digital presentation of each of the four output channels - so you can hook it up to either an analog or digital console. No need to junk your playout card when you switch to a digital console.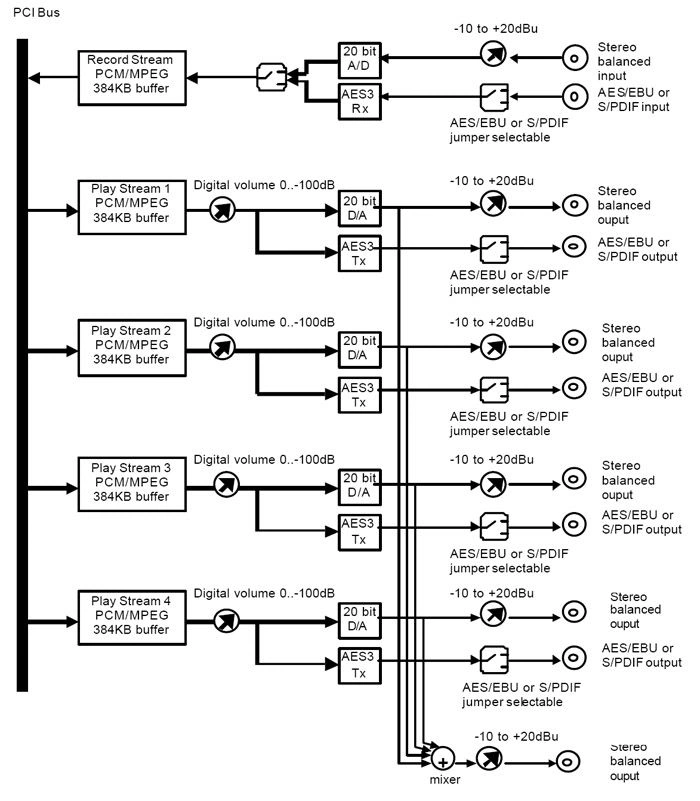 Both Digital and Analog signal quality is beyond reproach with Pro standard +4dB analog signals being supported with lots of extra headroom. Output can be adjusted down to -10dB consumer levels using the control applet if you want to interface to unbalanced gear.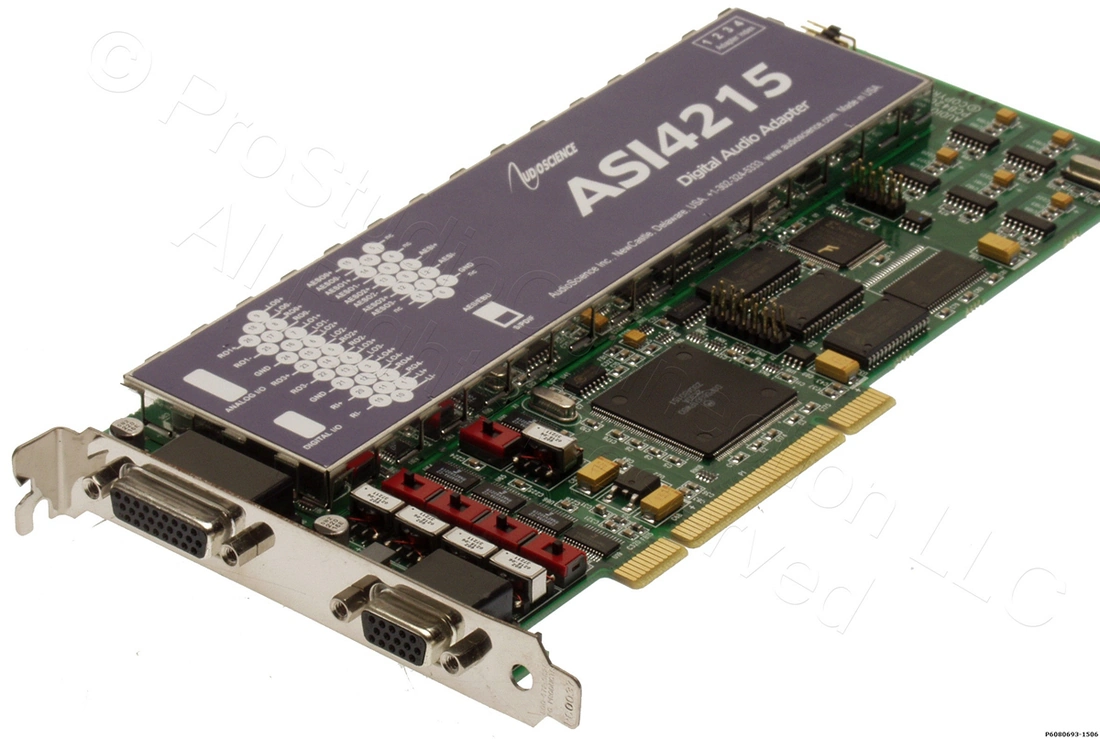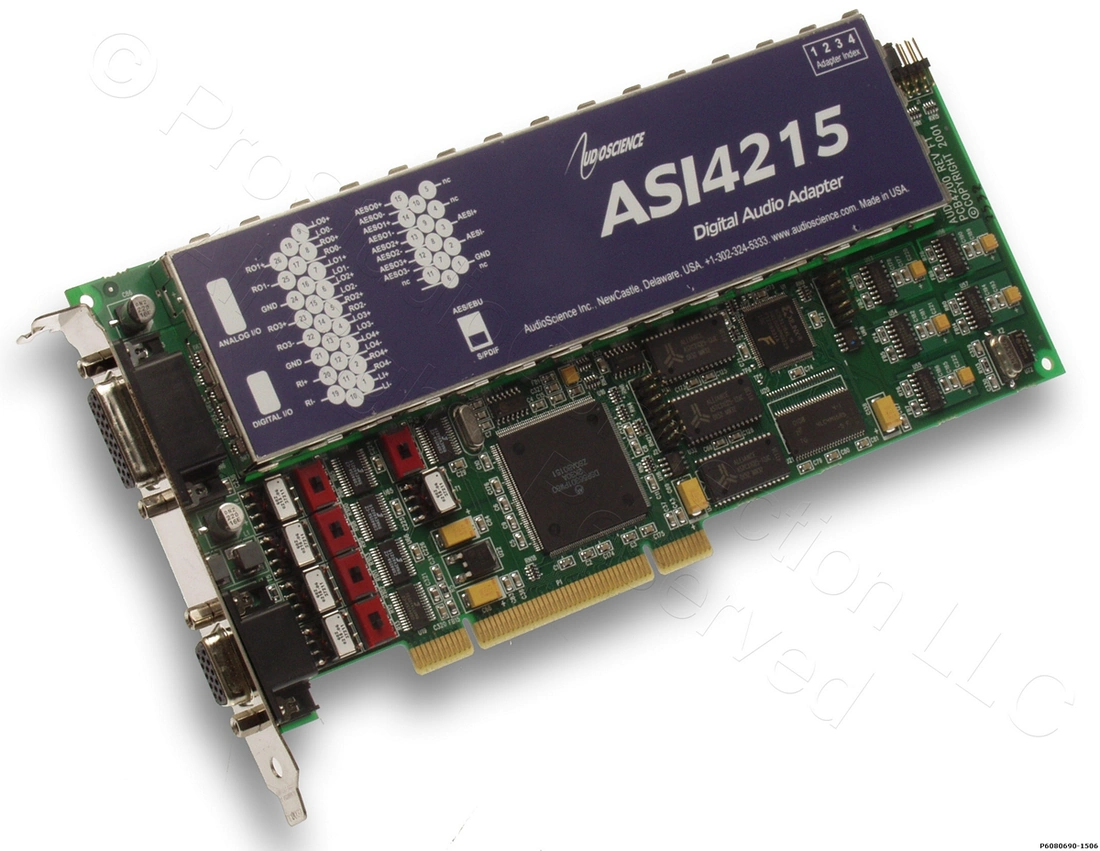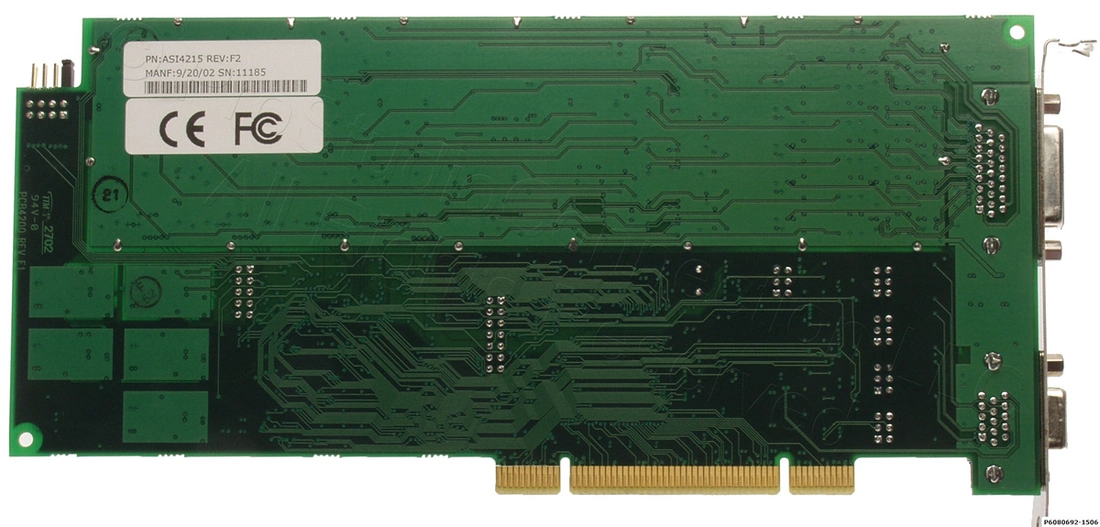 ---
Share this Product
---
More from this collection