AudioScience ASI4346 Broadcast Multichannel Balanced Audio Sound Card ASI 4346 [Refurbished]
(
232616461838)

)

Regular price

$79.73

Sale price

$191.00

(1 available in stock)

Tested/Guaranteed • Fully Working • 4x Stereo Audio Outputs & 3x Inputs for Radio Playout or Production • Balanced Audio • Bare Sound Card • Ideal for Production/Broadcast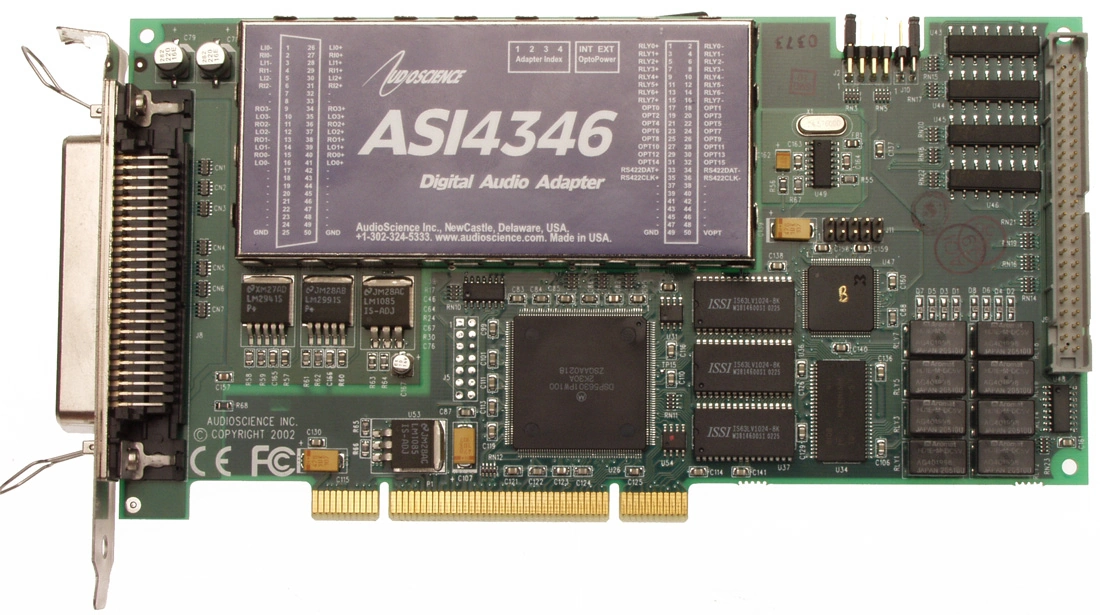 A used professional broadcast sound card that has been tested to confirm that it works as it should.
A breakout cable is not included, but a cable can easily be made up using a Centronics 50 Pin Male connector (available for a few dollars), or by cannibalizing an old SCSI I cable.
Features
Four stereo streams of playback and three balanced stereo inputs mixed to four balanced stereo outputs.
One stereo stream of record selectable from three balanced stereo inputs.
GPIO: Eight relay isolated digital outputs and sixteen opto-isolated digital inputs.
RS422 serial input for direct MPEG record from a satellite receiver.
Formats include MP3 (playback), MPEG Layer 2 and 16bit PCM (record and playback).
Programmable global samplerate of 8 to 50kHz.
Standard 50pin "Centronics" type connector..
20bit oversampling analog-to-digital and digital-to-analog converters. >90dB S/N and <0.005% THD+N.
Automatic volume fade implemented by DSP for cross-fade and mixing effects.
Up to four cards in one system.
DOS, Windows 98, Windows NT/2000 and Linux software drivers available.
Designed and manufactured in the USA.
The logical configuration of this card is shown below
Description
The ASI4346 features multi-stream MP3 and MP2 audio playback, MP2 record, GPIO and an RS422 serial input, making it the most feature complete broadcast audio adapter in existence
The ASI4346 is a feature packed digital audio adapter with powerful on-board mixing, GPIO and direct bitstream inputs. The GPIO consists of eight relay outputs and sixteen opto-isolated inputs.
These enable the control of station equipment and sensing of news feeds and other events. Using a standard Windows multimedia control type, the GPIO may be accessed using Windows multimedia mixer calls.
A unique feature of the ASI4346 is the RS422 serial input. This supports the direct input of a satellite receiver MPEG bitstream which can be recorded as a tandard .WAV or .BWF file for later playback. The ASI4346 removes the transcode and analog-to-digital conversion process that typically occurs when recording network satellite feeds, improving the audio quality.
Three balanced stereo inputs and four MP3 or MPEG-1 Layer II playback streams can be digitally mixed to four balanced stereo outputs. One stereo MPEG-1 Layer II record stream can be sourced from any of the three inputs. 20bit over-sampling A/D and D/A converters are used to provide greater than 90dB of Signal-to-Noise Ratio (SNR) and less than 0.005% of Total Harmonic Distortion+Noise (THD+N) when recording or playing.
Signal quality is beyond reproach with Pro standard +4dB analog signals being supported with lots of extra headroom. Output can be adjusted down to -10dB consumer levels using the control applet if you want to interface to unbalanced gear.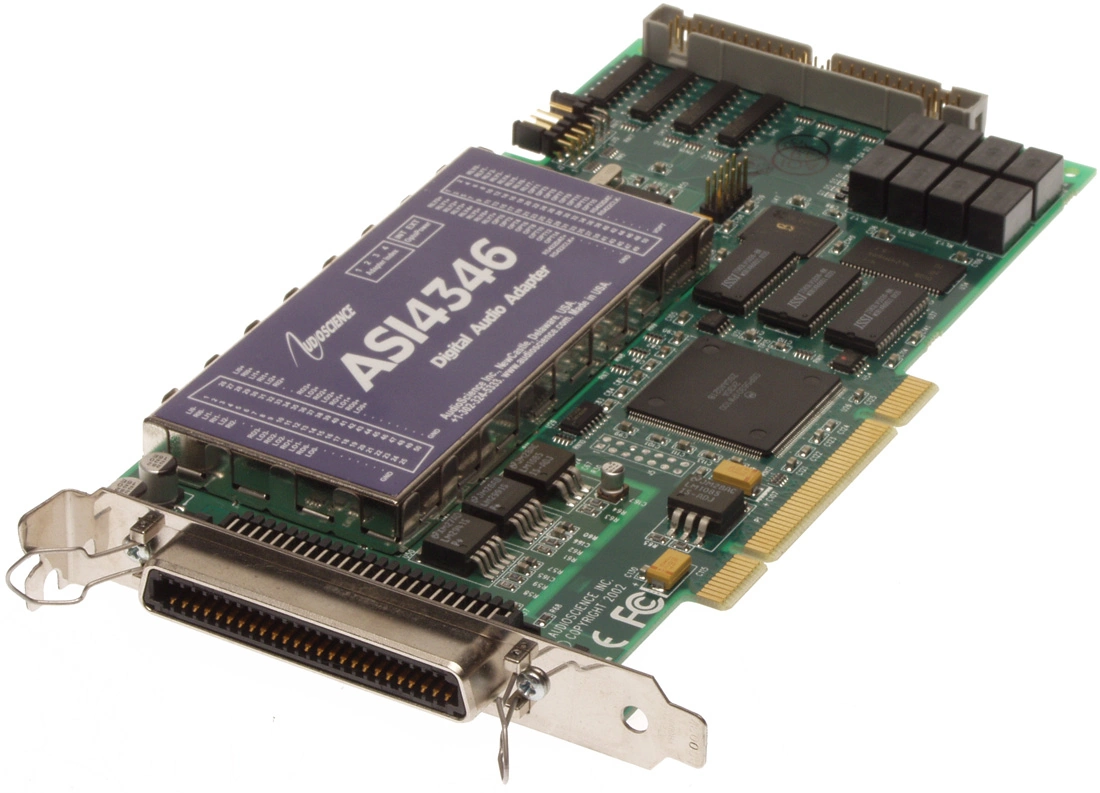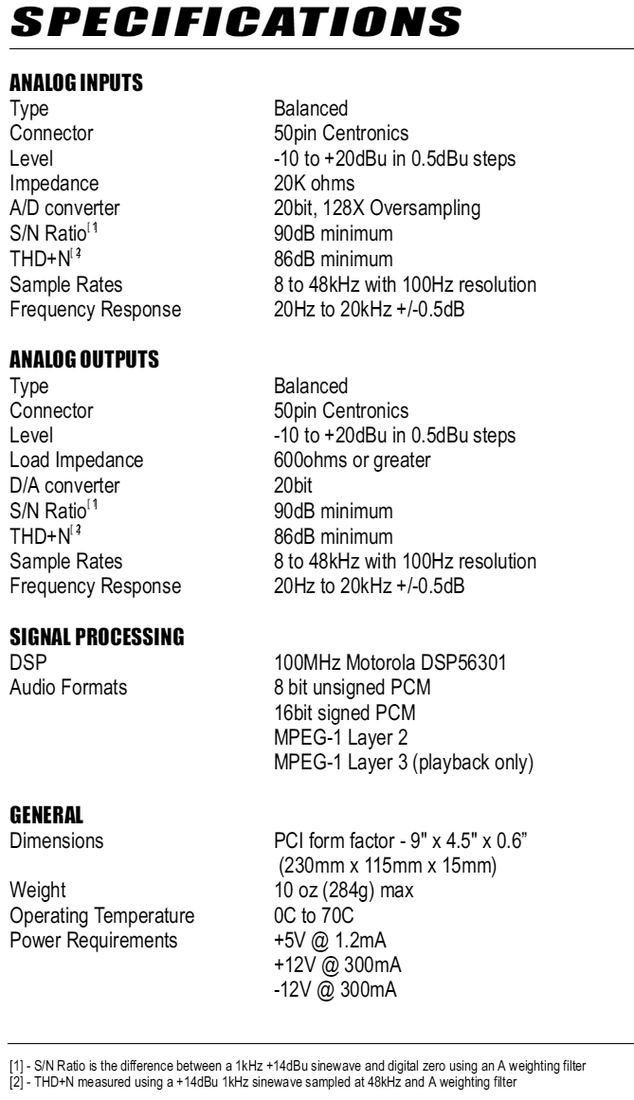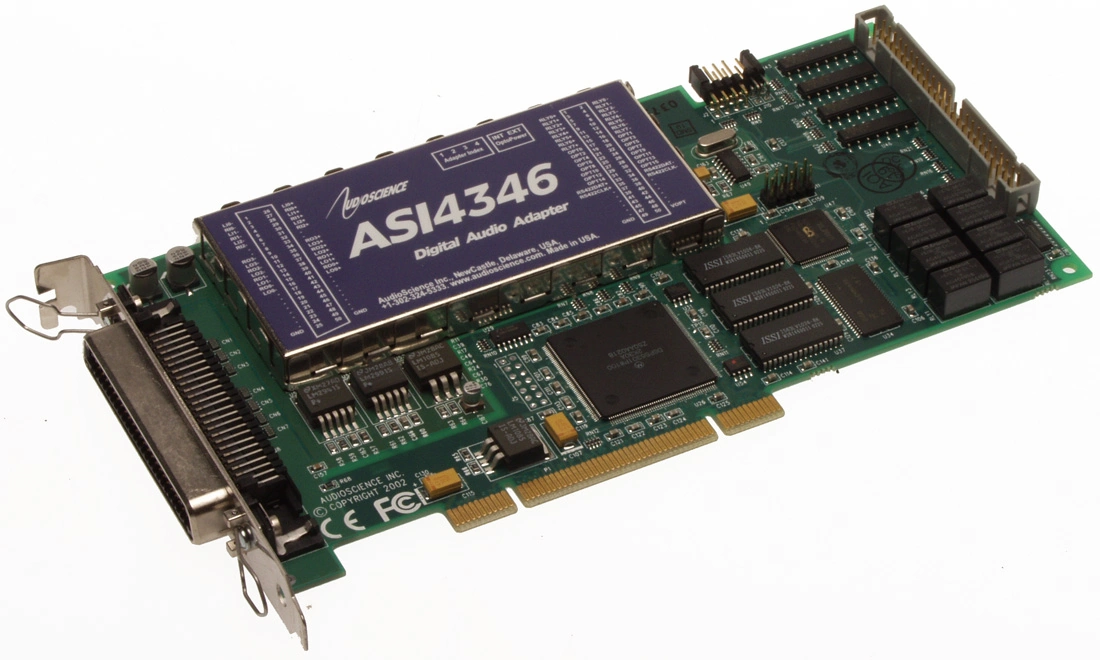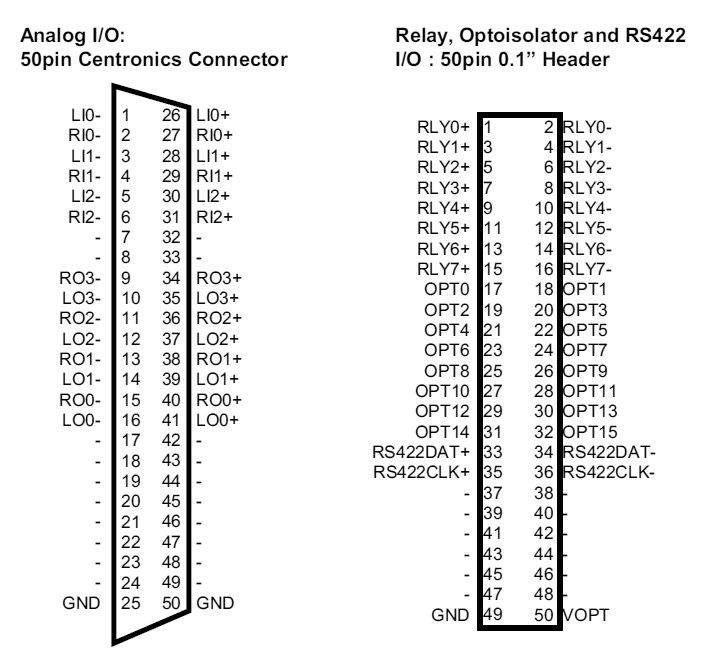 ---
Share this Product
---
More from this collection