AudioScience ASI5044 AES Digital Audio Broadcast Sound Card w/ Balanced Analog [Used]
(
233582577988)

)

Regular price

$162.00

Sale price

$271.00

(1 available in stock)

Tested/Guaranteed • Windows 10 64 Bit Compatible • Multichannel AES/EBU & Balanced Analog I/O • Sound Card for Broadcast • Usually Sells for $1,195 • Excellent Condition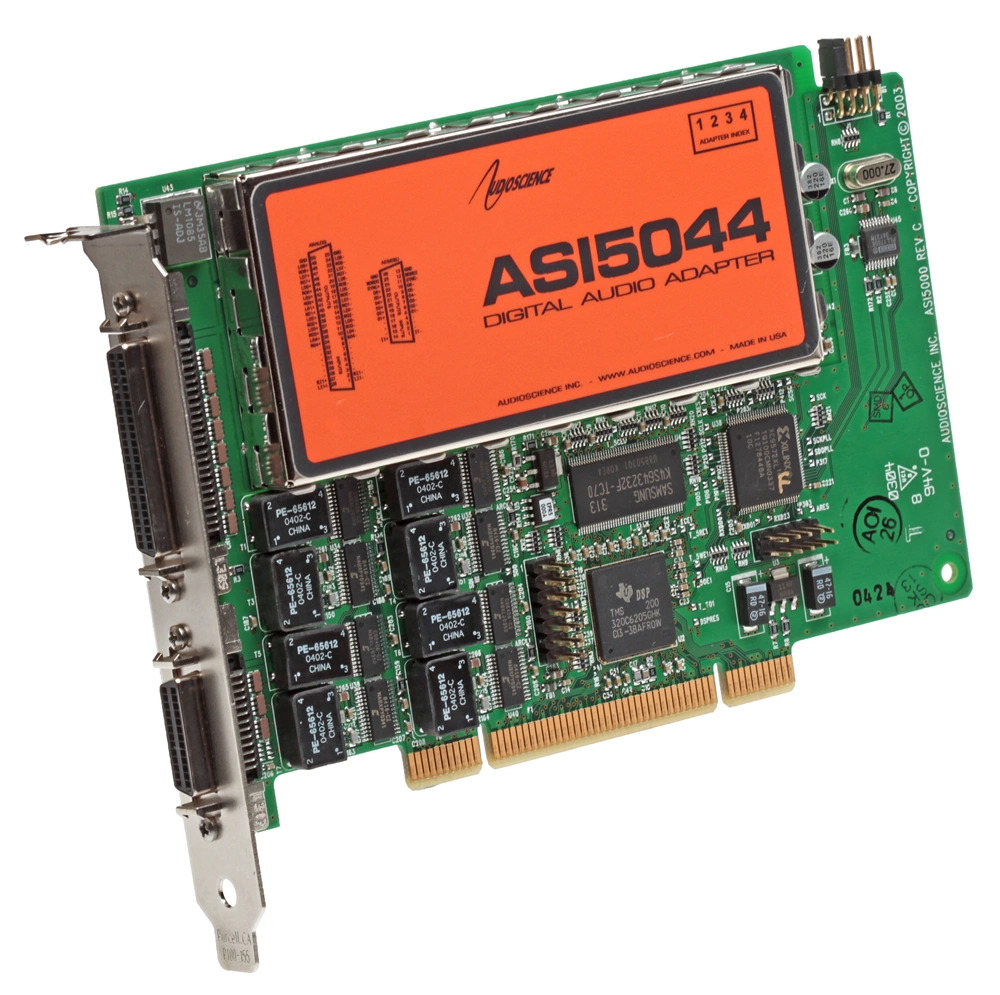 Lightly used and compatible with Windows 10 64 Bit (using 64 bit Combo driver version 4.04.12), with earlier Windows versions also being supported. No XLR cable set is included, but I usually have BOB1024 breakout boxes listed separately which offer a convenient and robust means of interfacing to the card's inputs and outputs. This is a PCI card, not a PCI Express (PCIe) type. Drivers may be downloaded online.  I can email the buyer a link if required.
Description
The ASI5044 is a professional PCI audio adapters designed for use in radio broadcast and entertainment. It offers 4 stereo inputs and 4 stereo outputs, both balanced analog and AES/EBU digital.
A choice of 8, 16, 24, or 32 bit PCM is available for both recording and playback. All mixing and metering is handled by the on-board fixed point DSP, allowing the host computer to focus on other tasks.
---
Features
Four balanced stereo analog input and outputs
Four AES/EBU digital inputs and outputs
Up to twelve stereo streams of PCM playback (using WAVE or HPI driver)
Up to eight stereo streams of PCM record (using WAVE or HPI driver)
SSX multi-channel modeallows the record and playback of up to 8 channel PCM streams
24bit analog-to-digital and digital-to-analog converters - 100dB DNR and 0.002% THD+N
32 to 192kHz sample rates
Up to 4 cards in one system
Windows 7, XP Server 2008/2003, and Linux software drivers available
---
FEATURES
One mono/stereo stream of PCM playback to one stereo output
Eight mono/stereo streams of PCM record
Four balanced stereo analog inputs
Four transformer coupled AES/EBU digital inputs (ASI5002 only)
24bit analog-to-digital and digital-to-analog converters, 100dB SNR and 0.002% THD+N
Formats include 8, 16, and 32bit PCM
Sample rates of 32, 44.1, 48, 64, 88.2, 96, and 192kHz
Syncs to any AES/EBU input (ASI5002 only)
Up to 4 cards in one system
Windows 2000/XP/Server 2003/Vista and Linux software drivers available
---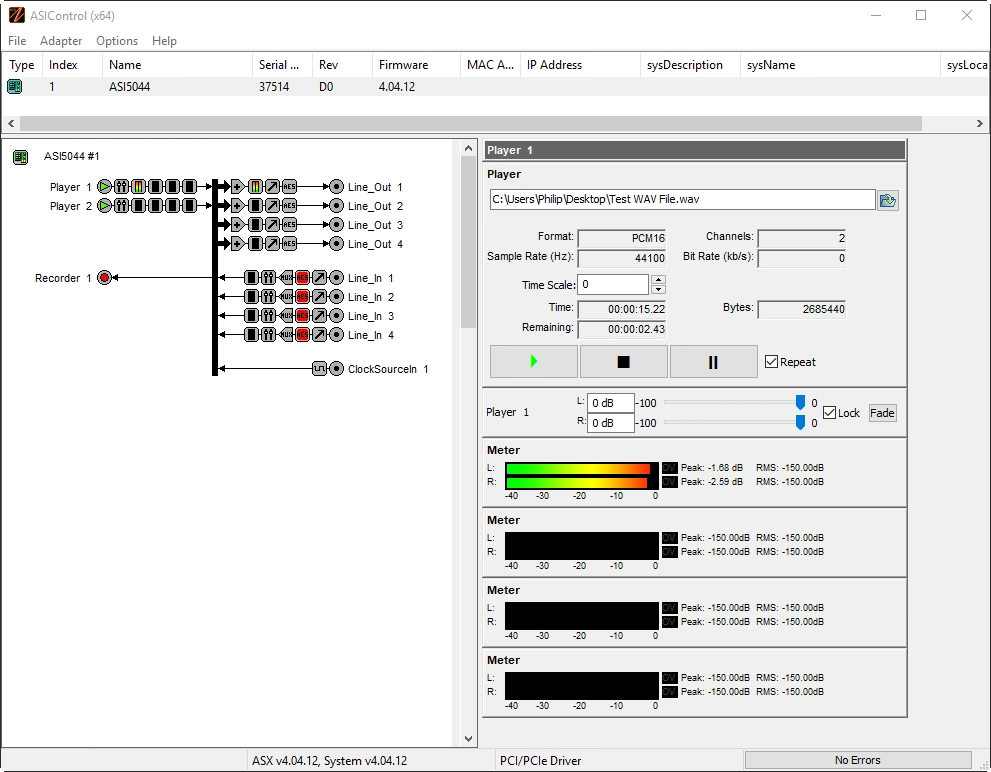 Specifications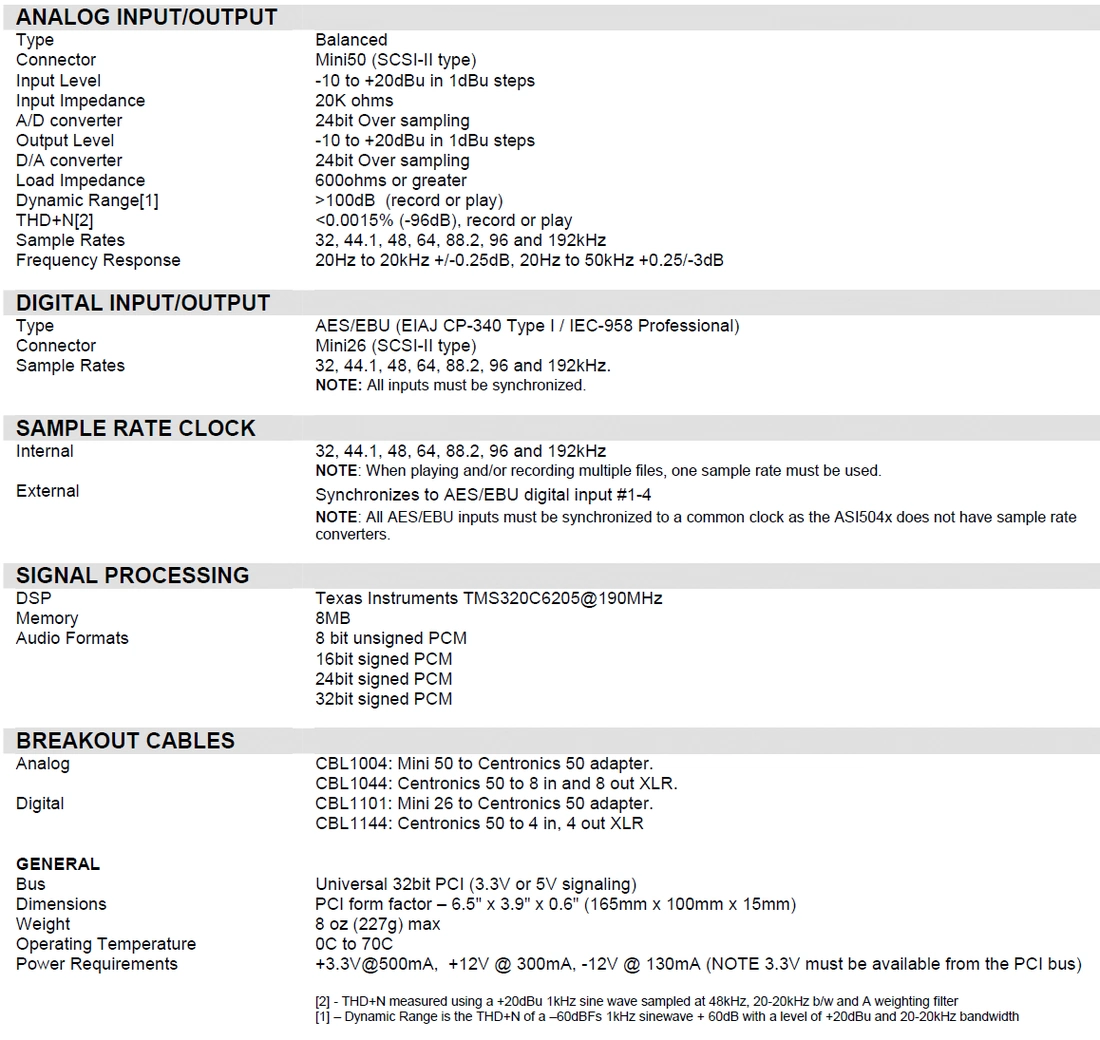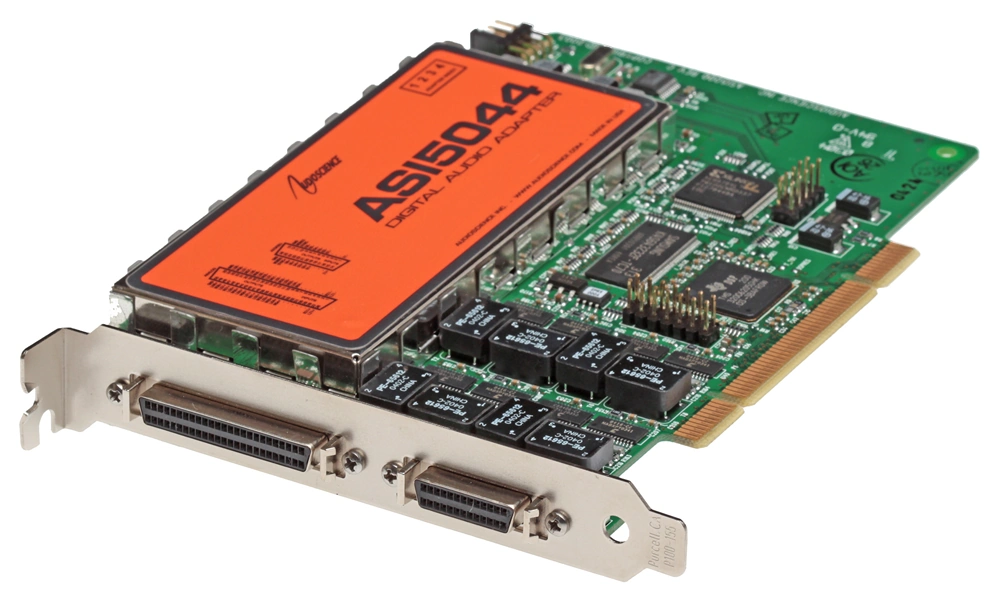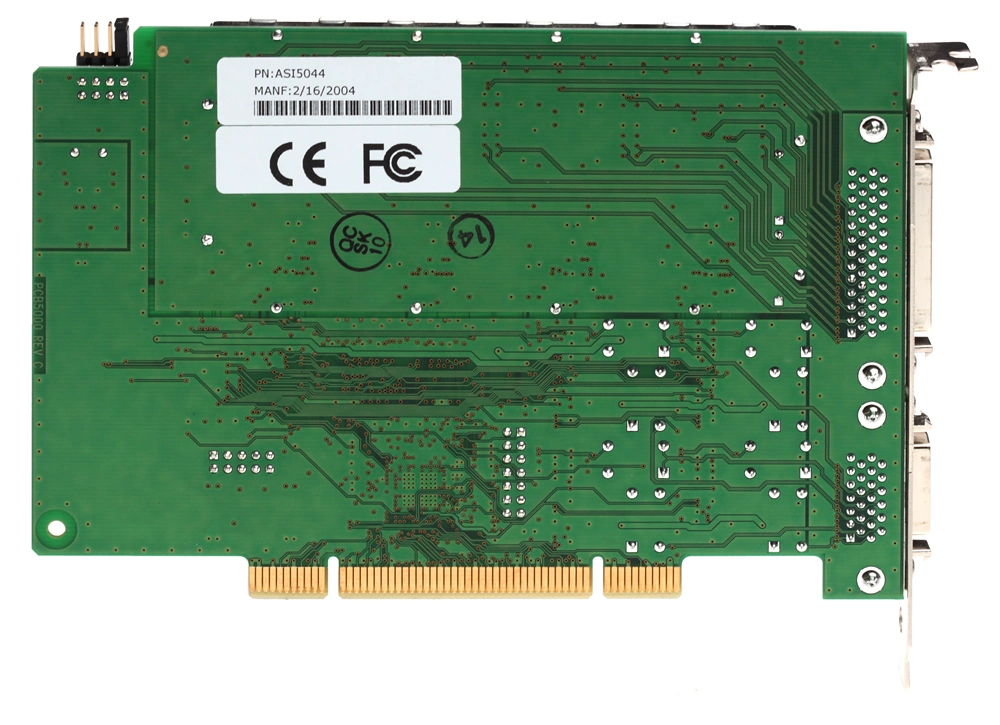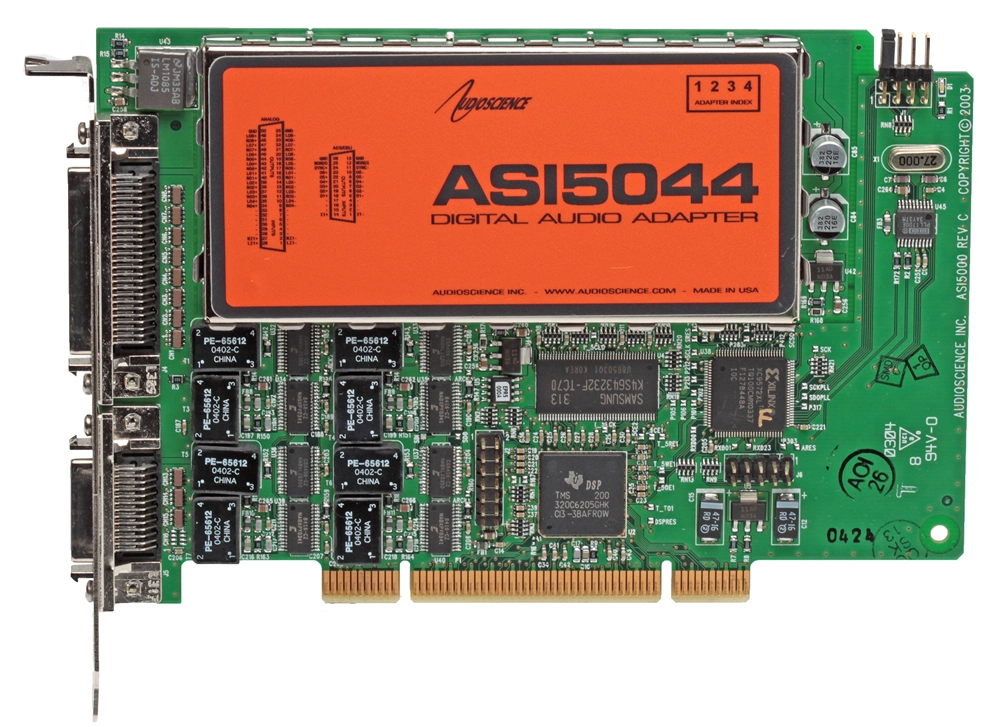 ---
Share this Product
---
More from this collection