AudioScience ASI5622 Broadcast Multichannel AES/EBU Digital & Balanced Analog [Refurbished]
(
284378804988)

)

Regular price

$360.00

Sale price

$573.00

(1 available in stock)

Tested/Guaranteed • Multichannel AES/EBU Digital & Balanced Analog • 2 Outputs/2 Inputs • Used, Very Good Condition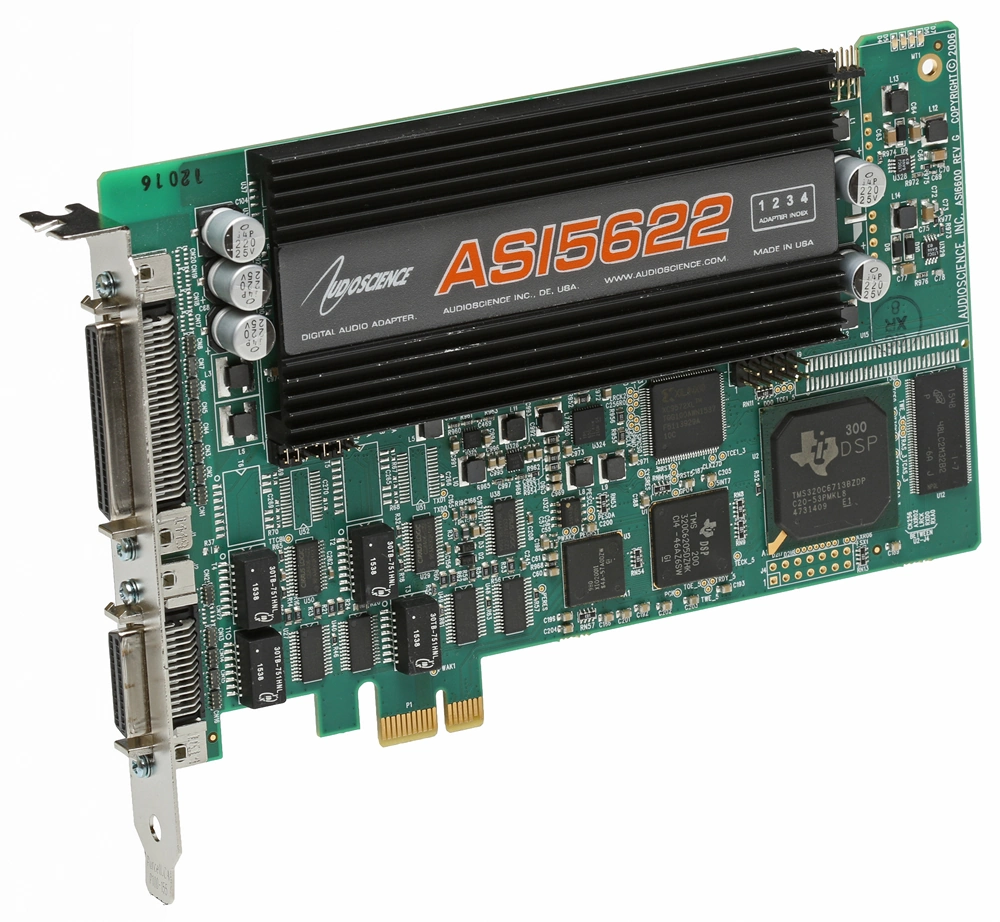 No XLR cable set is included, but I usually have the BOB1024 breakout boxes available (listed separately) which offer a convenient and robust means of interfacing to the card's inputs and outputs.
Description
The ASI5622 is a professional PCI Express sound card designed for use in radio broadcast automation. The card offers 6 play streams that are mixed to 2 balanced stereo outputs and 4 record streams fed from 2 balanced stereo inputs, and feature AudioScience's unique "anything to anywhere" mixing and routing.

The card provides balanced analog inputs and outputs. The maximum analog input and output level is +24dBu. The ASI5622 adds 2 AES/EBU inputs and outputs.

A choice of 8, 16, 24, or 32 bit PCM is available for both recording and playback. All mixing and metering is handled by the on-board fixed point DSP, allowing the host computer to focus on other tasks.


Usually Sells for $2,495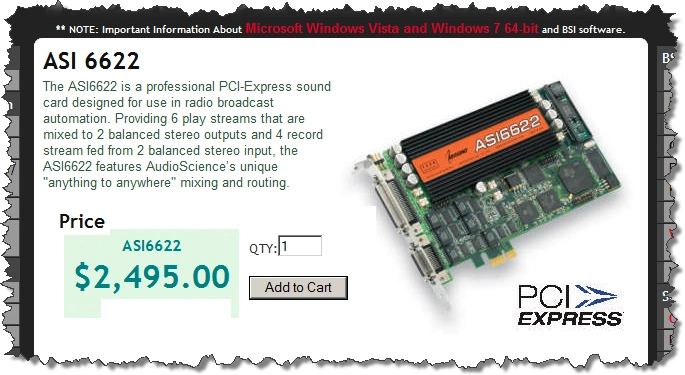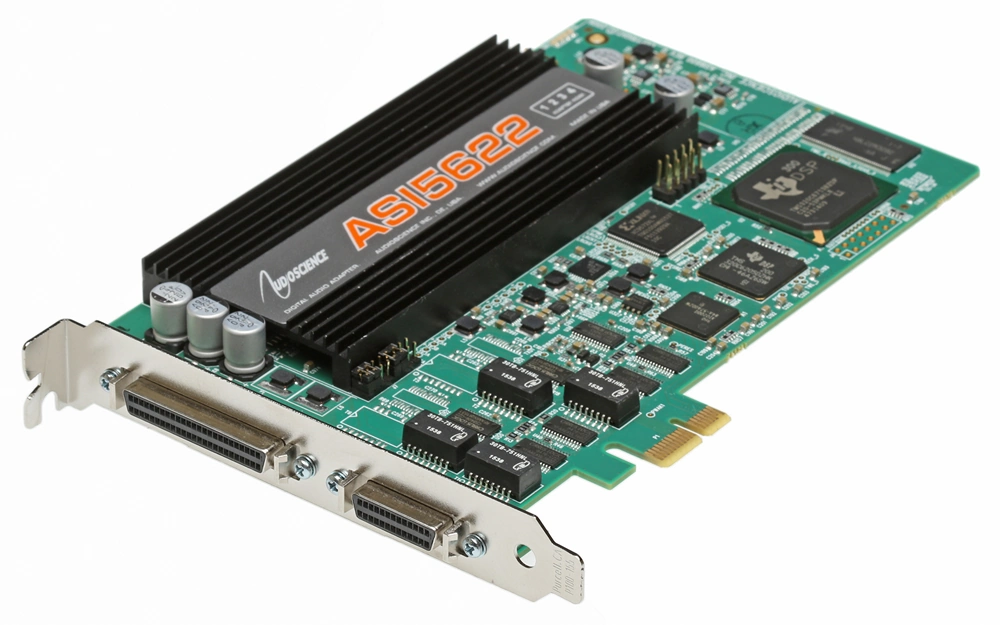 Features
6 streams of playback into 2 stereo outputs
4 stereo streams of record from 2 stereo inputs
PCM format with sample rates to 96kHz
Balanced stereo analog I/O with levels to +24dBu
24bit ADC and DAC with 110dB SNR and 0.0015%25 THD+N
AES/EBU I/O with sample rate converters on all inputs
Dedicated AES/EBU and Word clock Sync input
Short length PCI card format (6.6 inches/168mm)
Up to 4 cards in one system
Windows and Linux software drivers available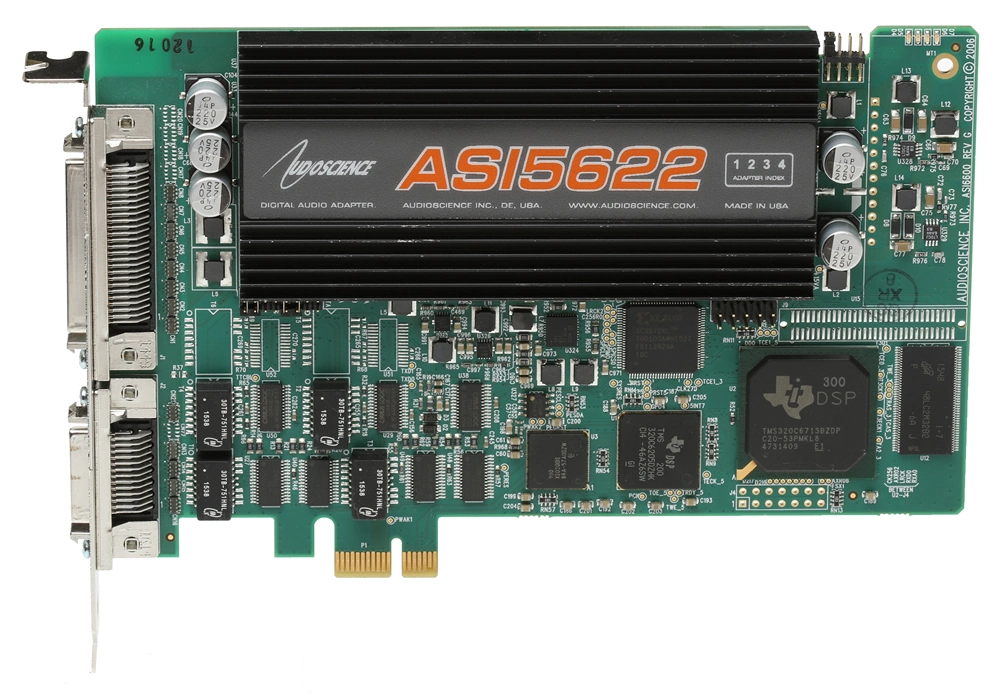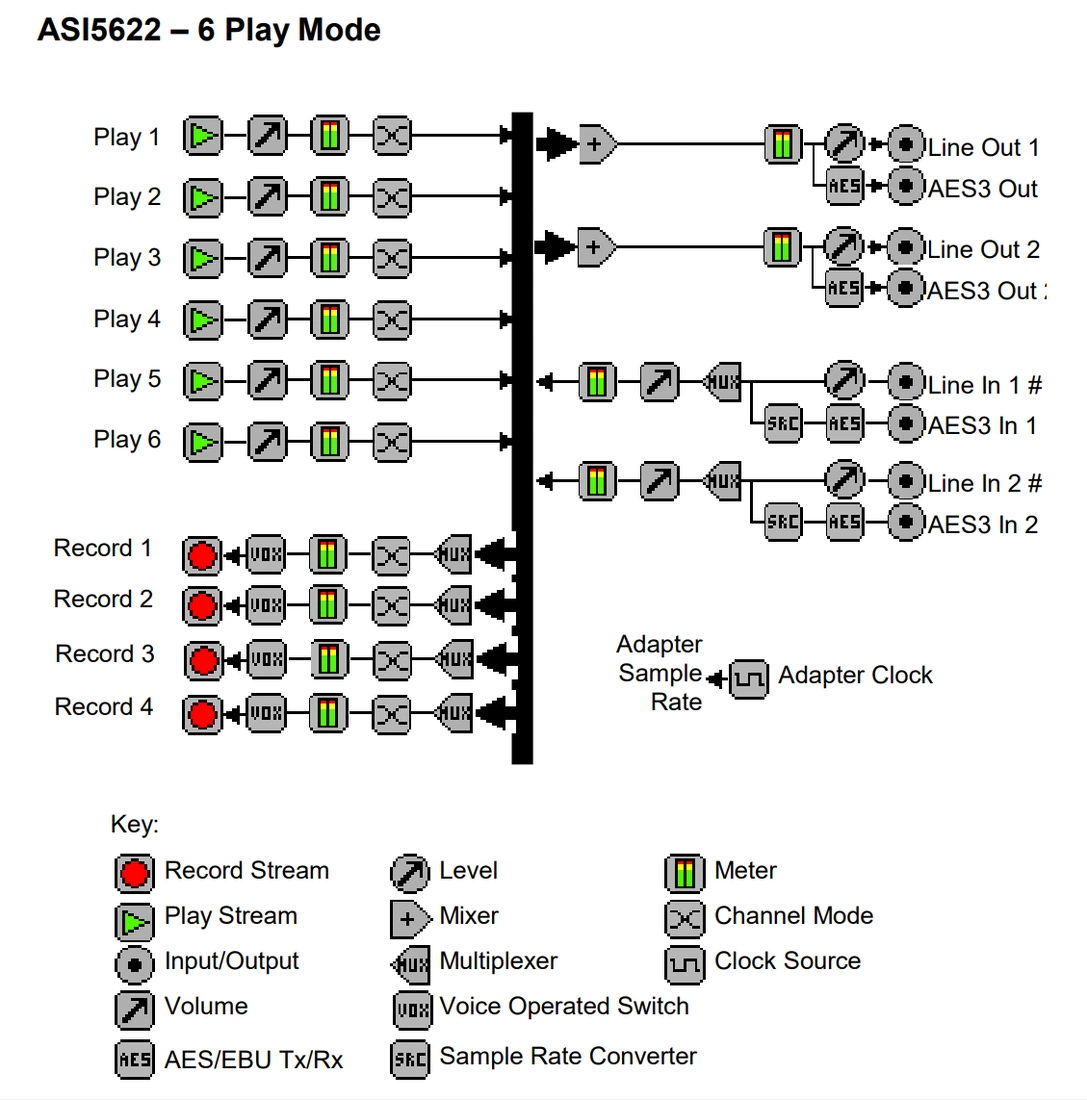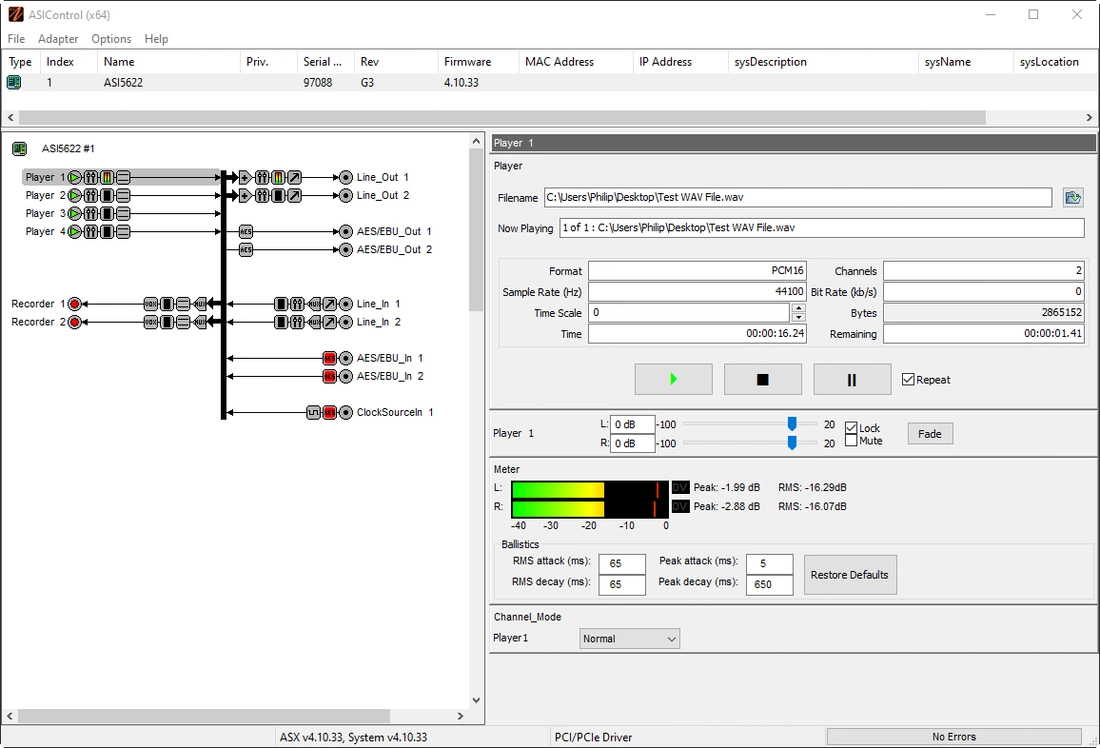 ---
Share this Product
---
More from this collection