Audioscience ASI6585 PCI Livewire Broadcast 8 Channel Multichannel Sound Card [Refurbished]
(
285043176802)

)

Regular price

$221.00

Sale price

$394.00

(2 available in stock)

Tested/Guaranteed • Fully Working • Was $1,595 • Near Mint Condition • 8 Channels of Livewire In/Out • Professional Audio Over IP Multichannel Sound Card • PCI Interface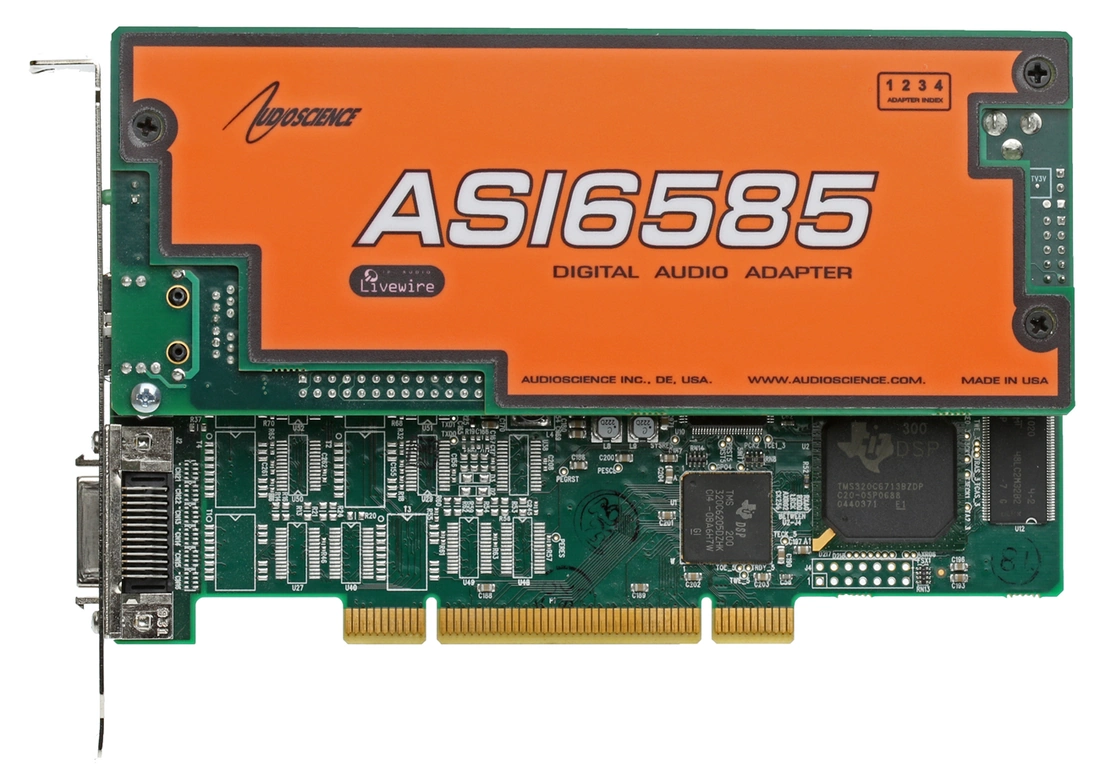 Card is very lightly used and on close to mint condition. It has been tested to confirm that it works as it should and a screenshot of the card under test will be included in the package. Note the lower mini DB26 connector has no function; it is only there to help hold the card to the mounting bracket. The card does not have any analog or AES digital audio I/O capability.
Description
The ASI6585 is a professional PCI sound card designed for use in Axia Livewire IP-audio based radio broadcast automation systems.
It uses the Axia Livewire protocol to record and play audio streams over a standard Ethernet network.
Providing up to 16 play streams that are mixed to 8 stereo outputs and up to 16 record streamsfed from 8 stereo inputs, the ASI6685 features AudioScience's unique "anything to anywhere" mixing and routing.
A choice of uncompressed PCM, MPEGlayer 2, and MP3 is available for both recording and playback. All compression is handled by an on-board floating point DSP, allowingthe host computer to focus on other tasks.
DSP based functionality includes MRX multi-rate mixing technology that allows streams of differentsample-rates and formats to be mixed digitally. TSX time scalingallows compression/expansion of any or all playback streams in realtime with no change in pitch.
For emerging surround soundapplications, SSX mode allows multichannel streams of up to 8channels to be played, recorded and mixed.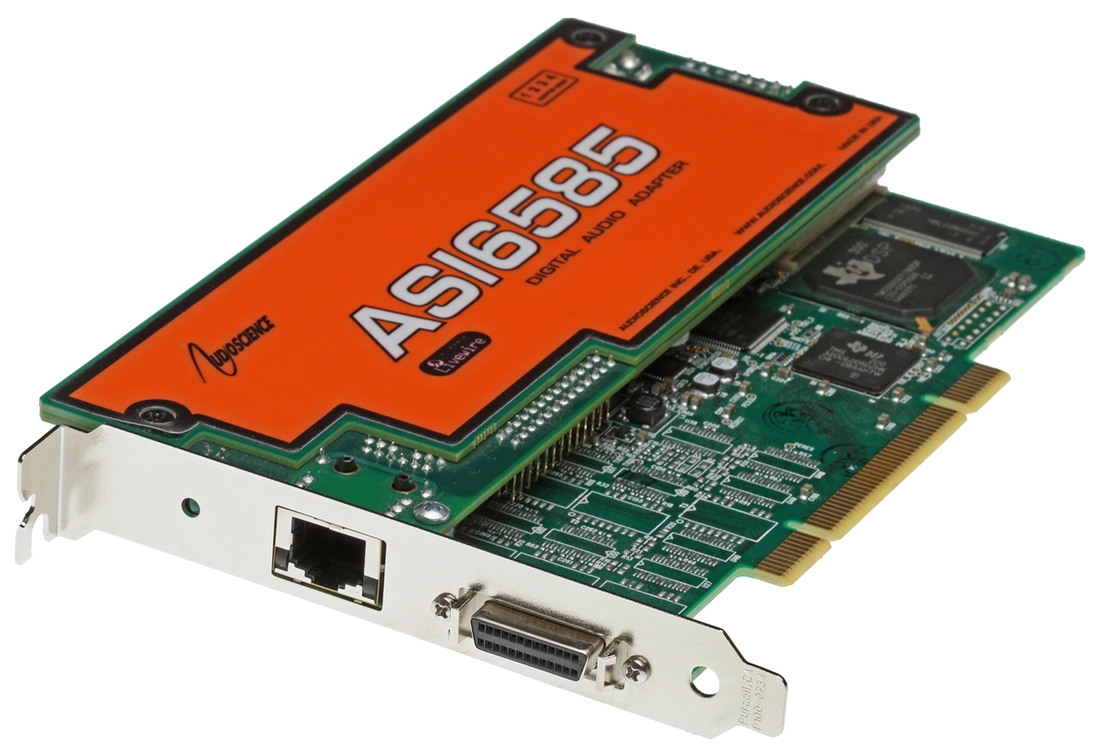 Features
4, 8, 12, or 16 streams of mono or stereo playback into 8 stereo Livewire streams
Formats include PCM, MPEG layer 2 and MP3 with sample rates from 8kHz to 96kHz
MRX technology supports mixing of multiple formatsand sample rates
TSX time scaling by up to +/-20%25
Two SSX streams for multichannel record and playback
Short length PCI card format (6.6 inches/168mm)
Up to 4 cards in one system
Windows and Linux software drivers available at http://www.audioscience.com/internet/download/win_drivers.htm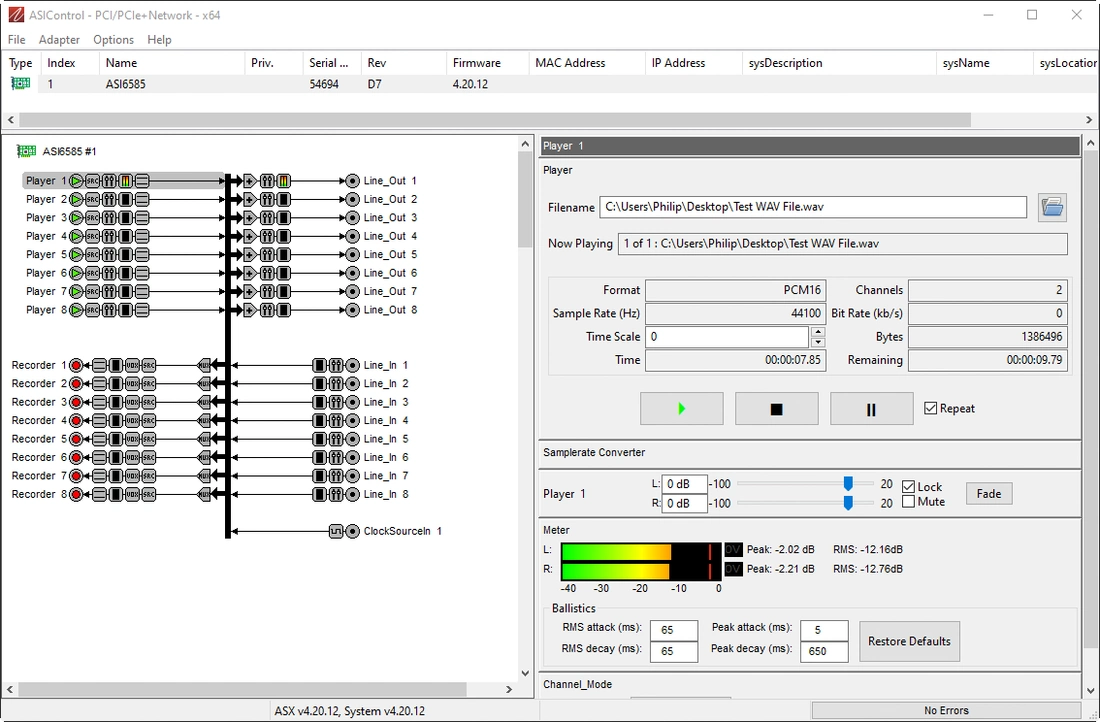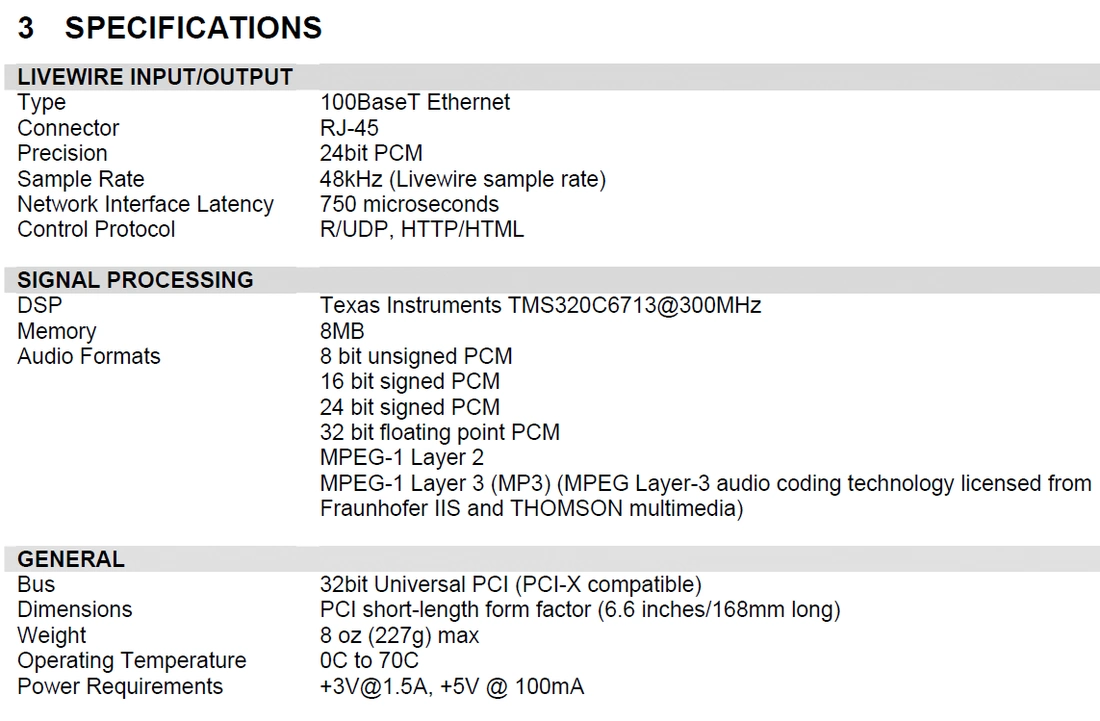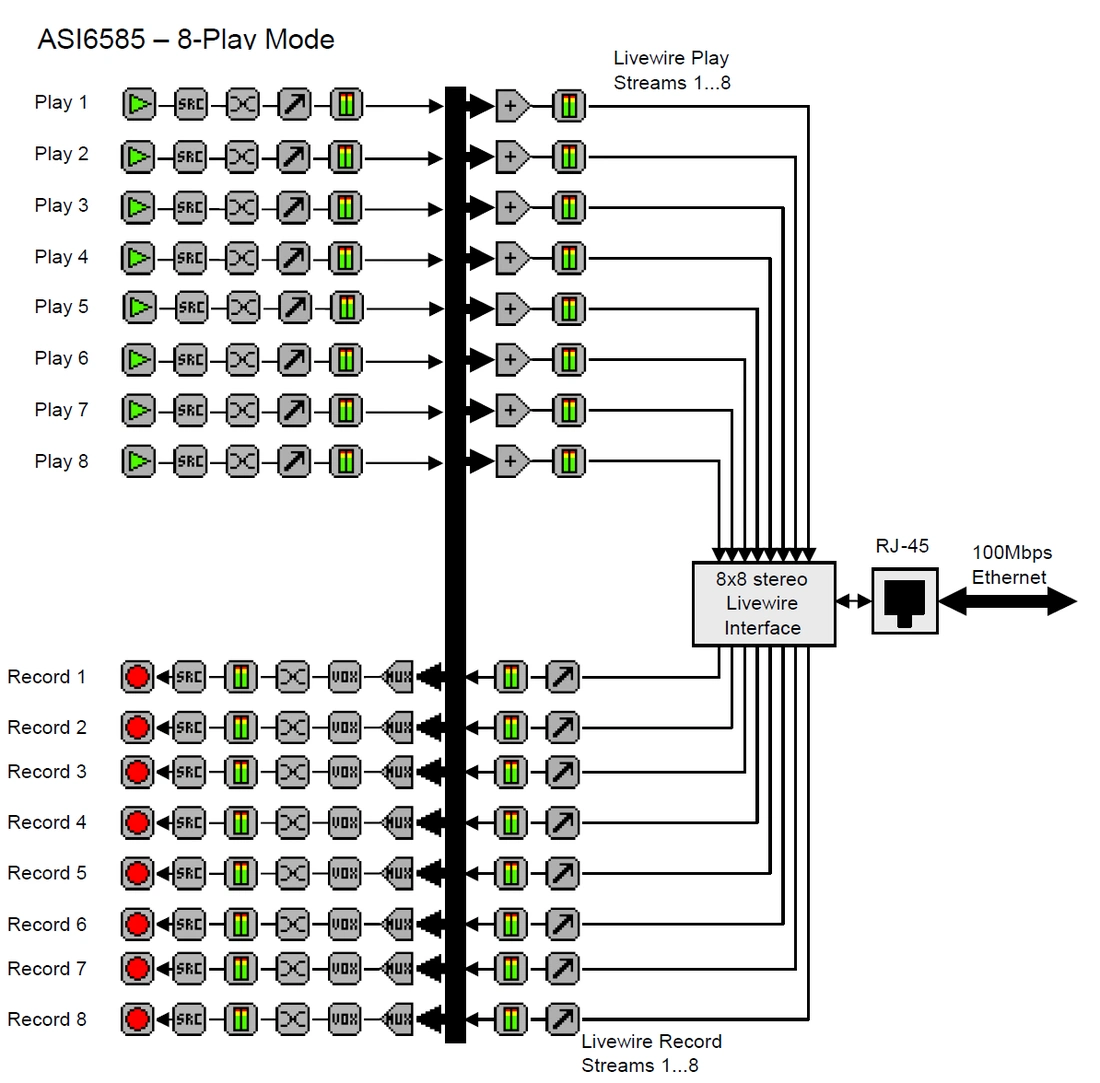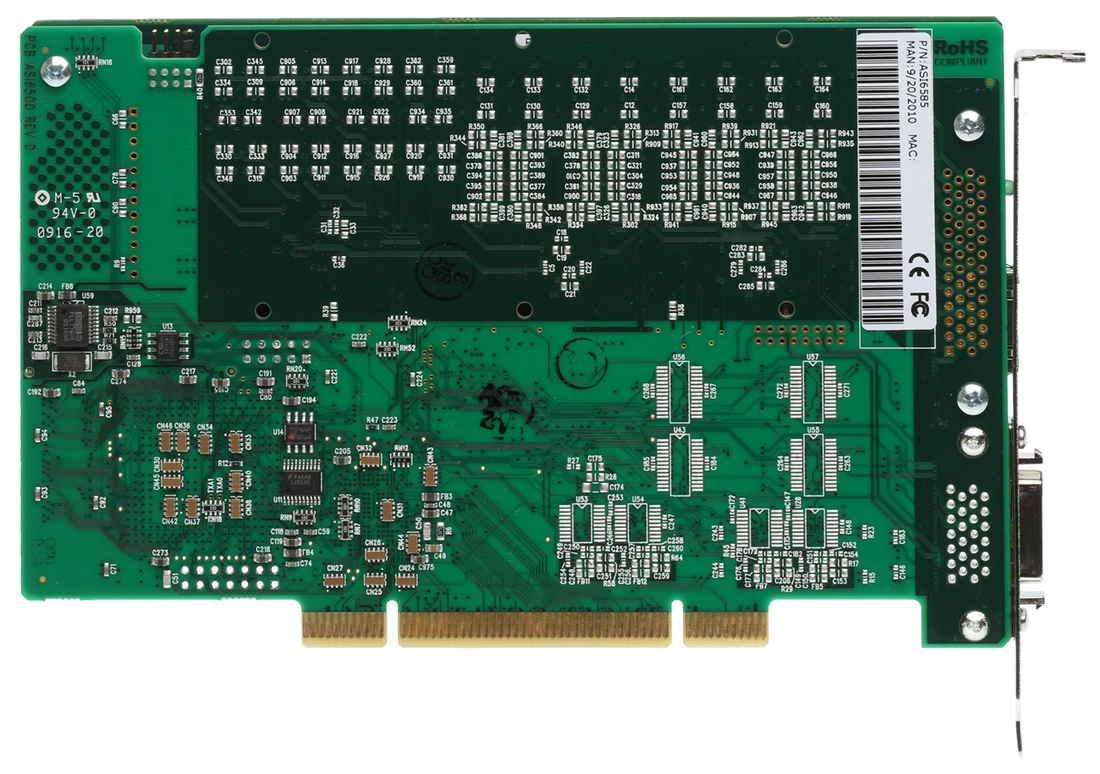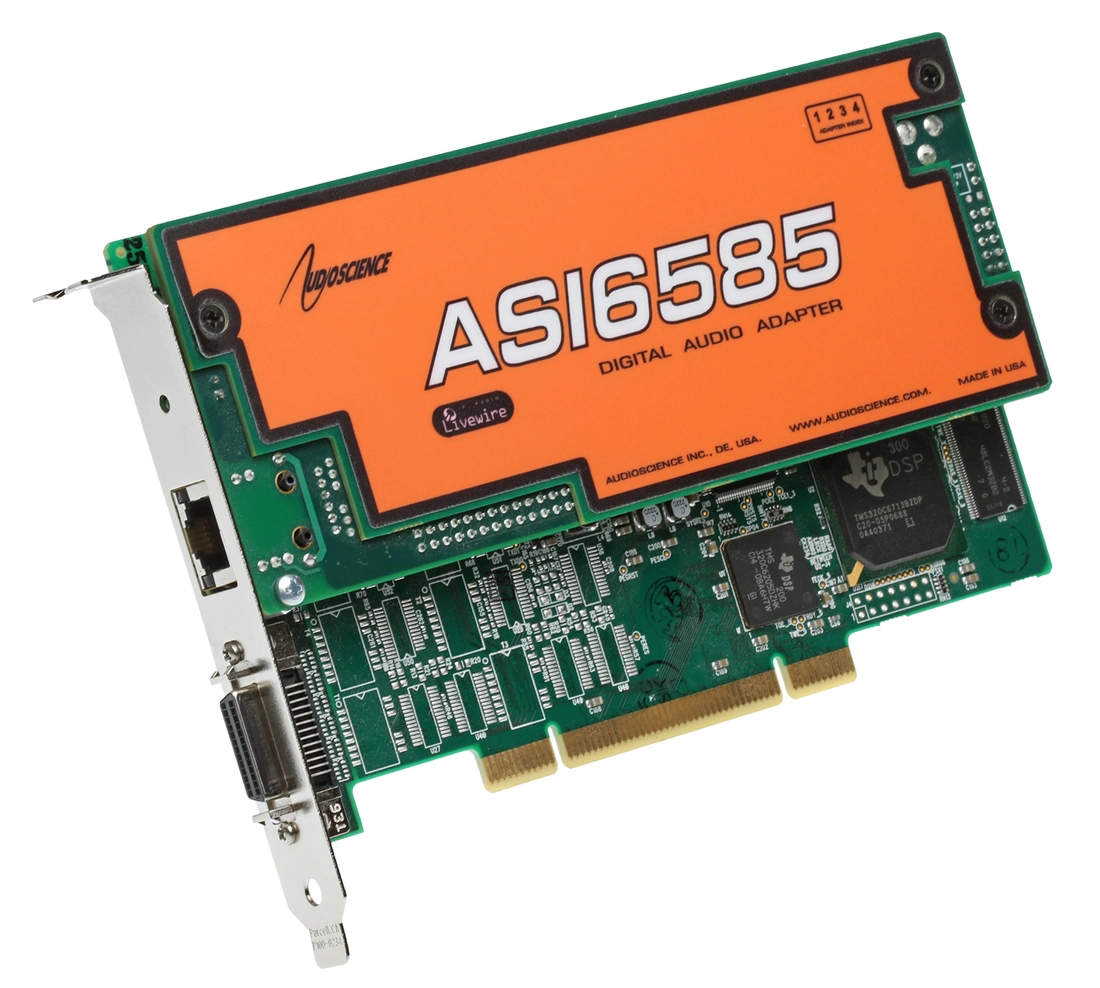 ---
Share this Product
---
More from this collection