Brandywine PTP80 Elite-S GPS OCXO PTP GrandMaster Network Time Server IEEE-1588 [Refurbished]
(
284554177291)

)

Regular price

$1,093.00

Sale price

$1,802.00

(1 available in stock)

Model PTP80 Elite-S • Tested/Guaranteed • Fully Working • GPS Disciplined PTP Server • OCXO Oscillator Installed • Dual Ethernet Ports • Network Time Server

Photos show the actual item for sale


Introduction
Here's a lightly used, fully working Brandywine Time & Frequency Solutions PTP time server in very good cosmetic condition. It has the an OCXO oscillator installed. The unit achieves sync to GPS - see results of my testing of the unit for sale in the screenshots below. No printed manual is included, but a copy may be downloaded from https://www.prostudioconnection.net/2112/Brandywine_PTP_Grandmaster_Manual.pdf if required. This unit offers status reporting via a HTTP web interface - see screenshots below. No antenna ins included but almost any 5V professional grade conical outdoor antenna of 26dB or more should work well. The antenna will need a complete and unobstructed view of the sky for the unit to function correctly.


Description

The PTP80 Elite-S GrandMaster & Boundary Clock generates and distributes precisely synchronized time across packet networks. It uses Precision Time Protocol (PTP) to IEEE-1588 v2 to distribute time to remote PTP clients and slaves over a network. Multiple PTP80 Elite-S units can be utilized for load sharing resilience and increased support. It is also capable of synchronizing to PTP offering further timing resilience.

Features
Advanced hardware-generated timestamps
Internal disciplined oscillator provides continued stability if synchronization source interrupted
One PTP Grandmaster element enabling synchronization of a large range of PTP clients
One PTP client element for synchronization from another Grandmaster clock
Rubidium or Quartz Oscillators
Multiple outputs include 1PPS & 10MHz, E1/T1 and IRIG-B
OEM Board design also available providing Equipment Manufacturers with a fast track PTP implementation.

The PTP80 Elite-S GrandMaster Clock incorporates hardware based time stamping, providing the highest level of timing and frequency over a broad range of wireline and wireless applications using Precision Time Protocol (PTP), described in the IEEE 1588-2008 version 2 standard.
Typical Applications Include:
Telecommunications
LTE
Ethernet / IP Backhaul (Synchronization of Base Stations)
WiMAX
Broadcasting (Synchronization of DVB / DAB Transmitters)
Power Utilities (Applications requiring Time of Day)
Applications requiring Precise Timing delivered over a Packet Network
High Frequency Trading (HFT) in Financial Services

Key Benefits
Precise timing and synchronization over packet-based Networks
Rapid migration to Ethernet / IP Backhaul in Mobile Networks
Complete End to End PTP Solution with PTP8 Network Time Client
Interoperability with 3rd Party PTP Clients
Front panel has a large alphanumeric LCD, status indicator and 5-segment button for configuration.
Comprehensive web browser for remote configuration and control.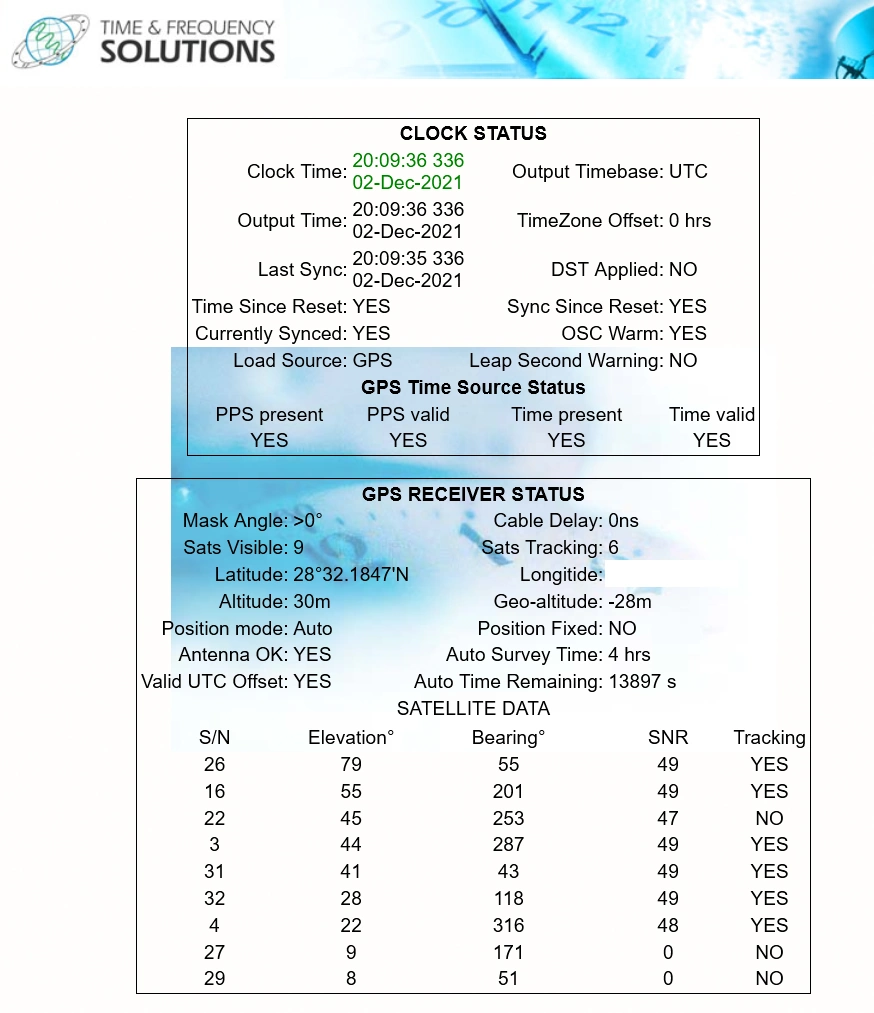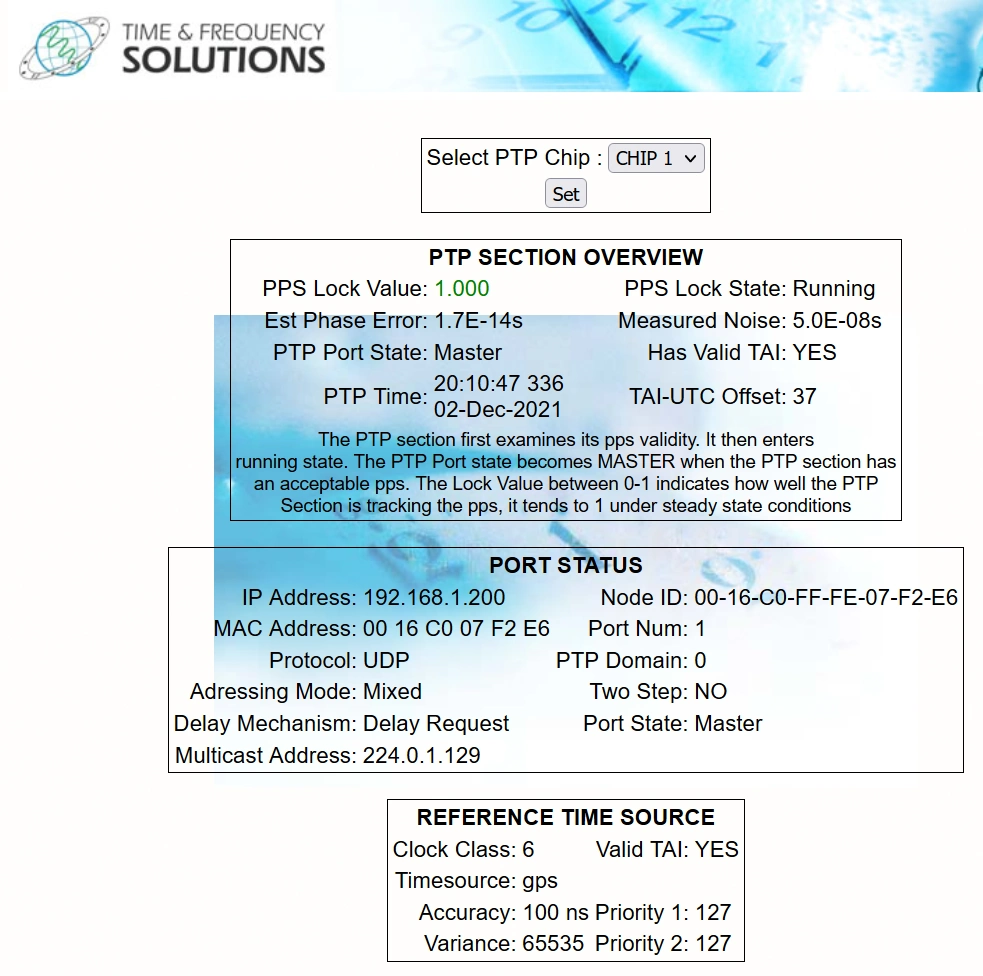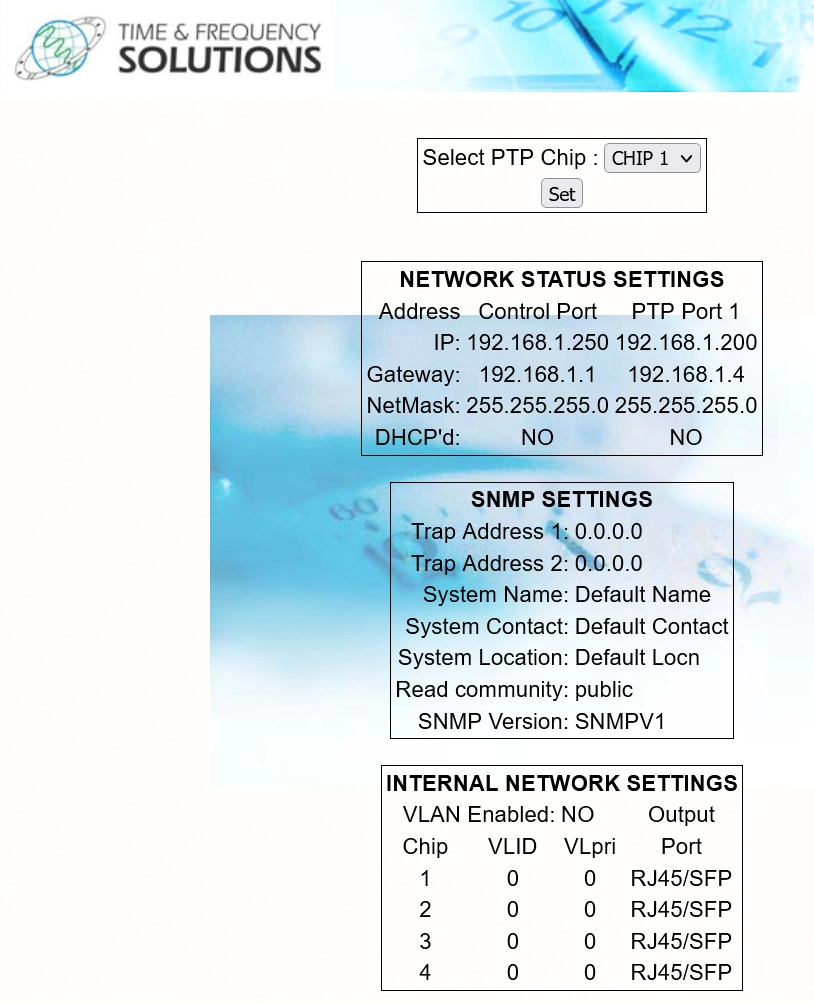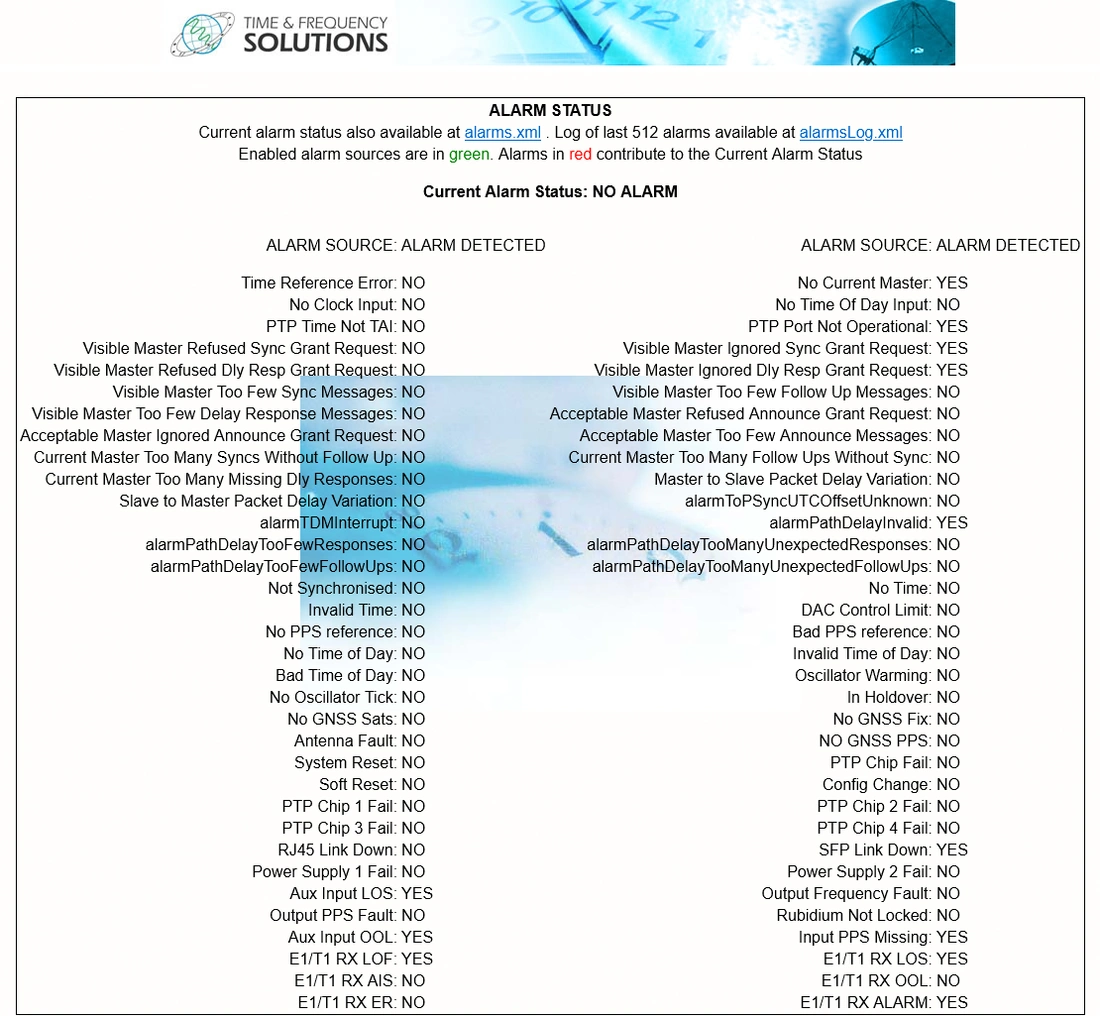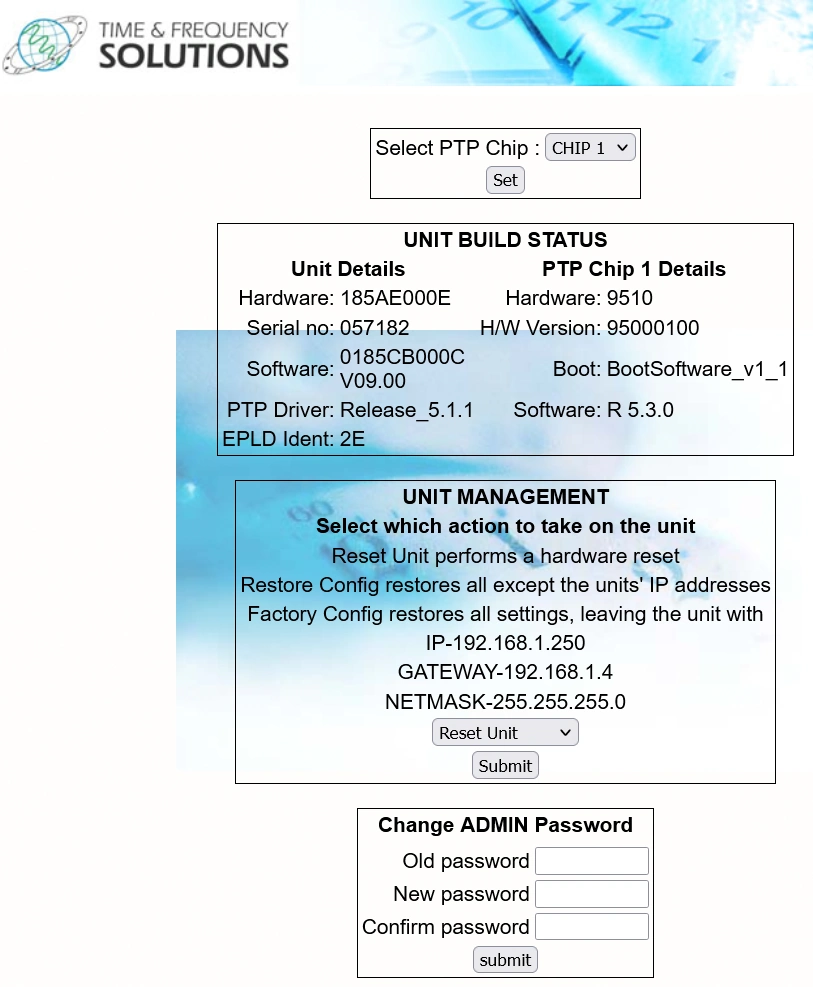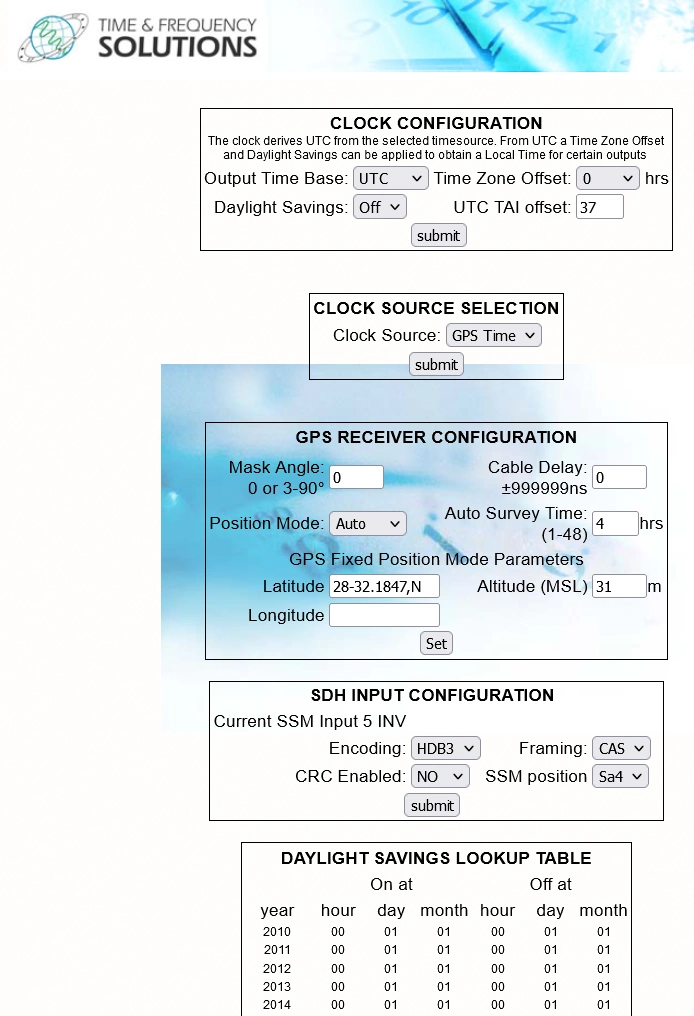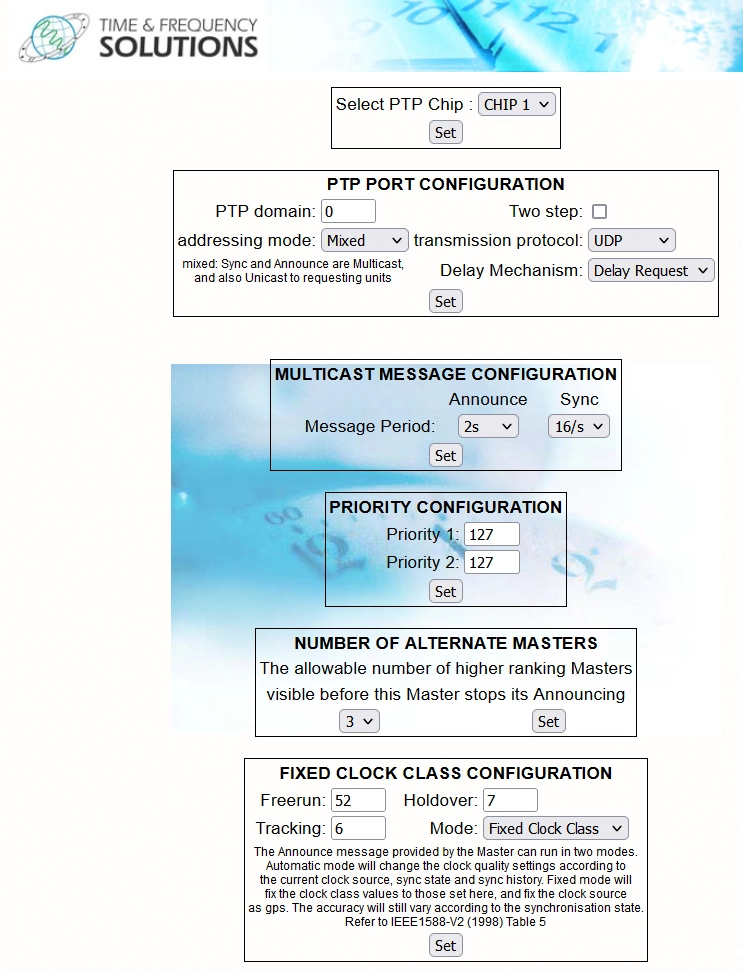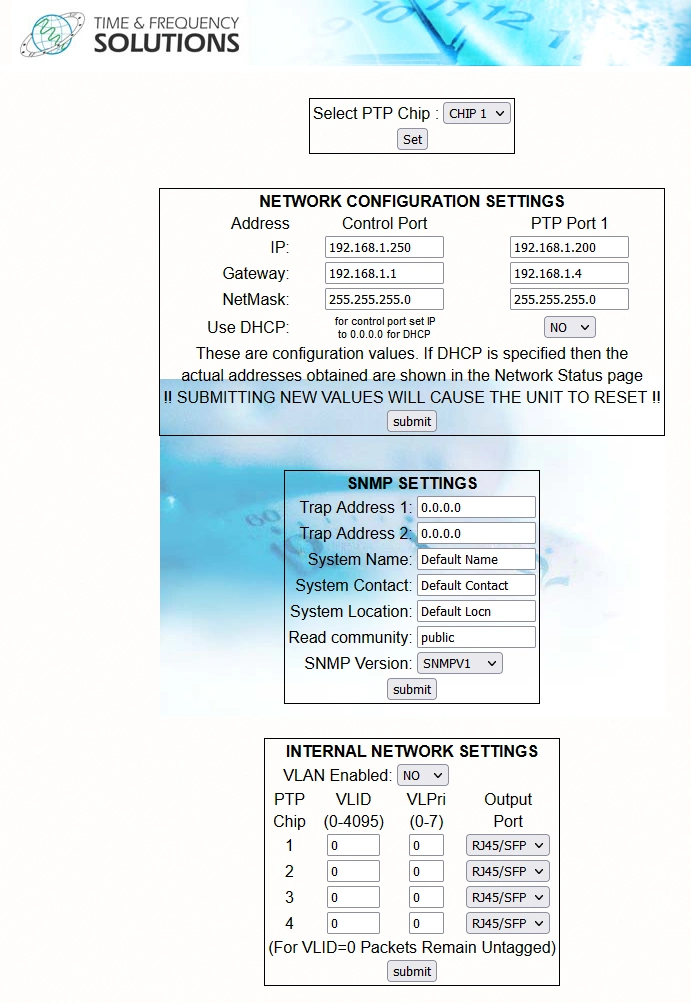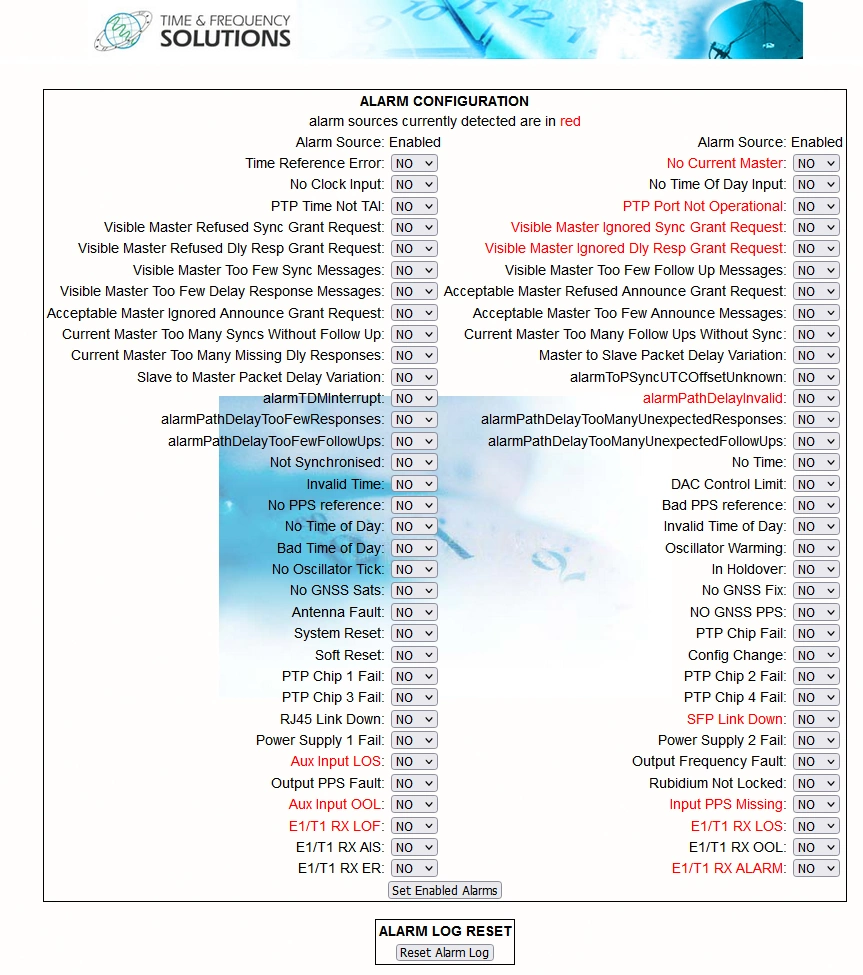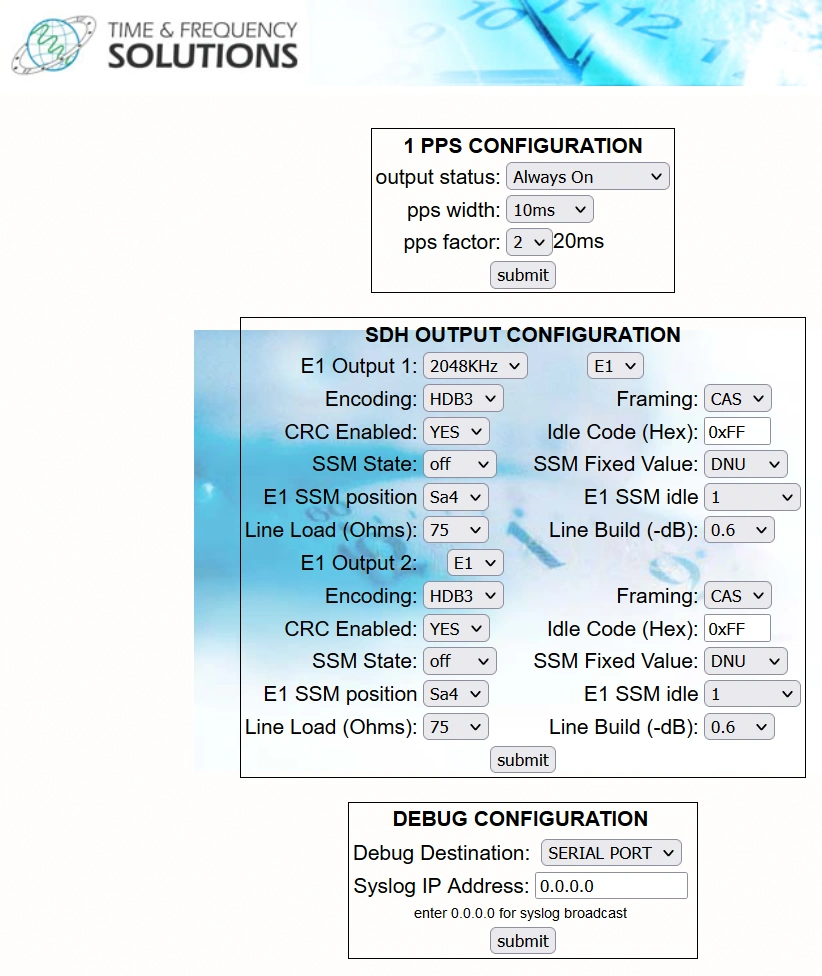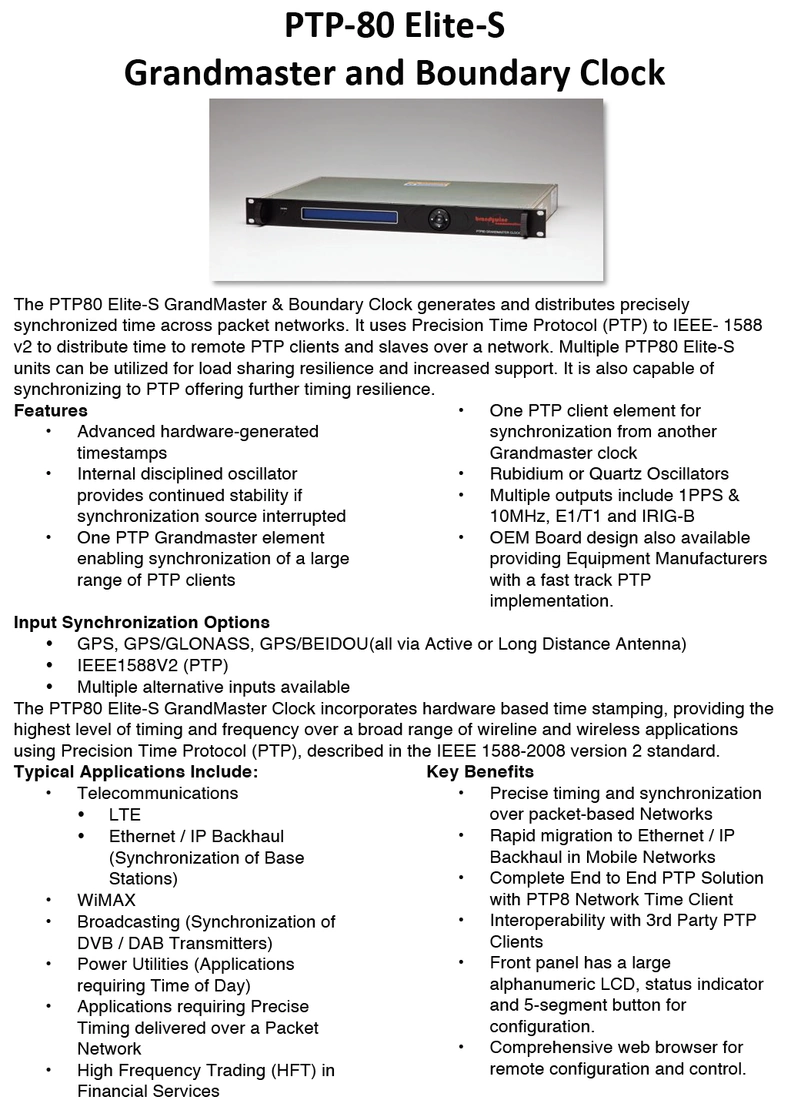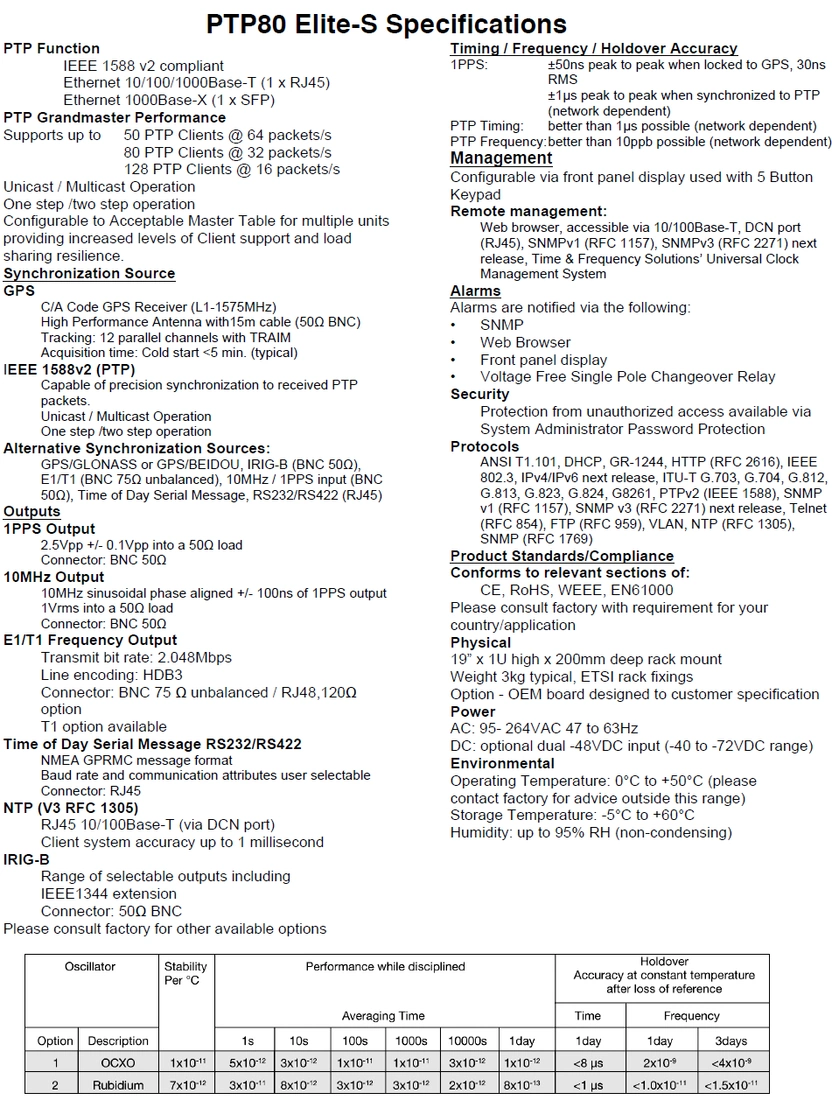 ---
Share this Product
---
More from this collection