Broadcast Tools AES Sentinel 4 Web Digital Audio Remote Switcher Failover Alarm
(
234135502952)

)

Regular price

$313.00

Sale price

$459.00

(1 available in stock)

Tested/Guaranteed • Excellent Condition • Remote Digital Audio Switching • AES Audio Failover Switch • Broadcast Automation Switcher/Router • Ethernet Control • With 115V AC Power Supply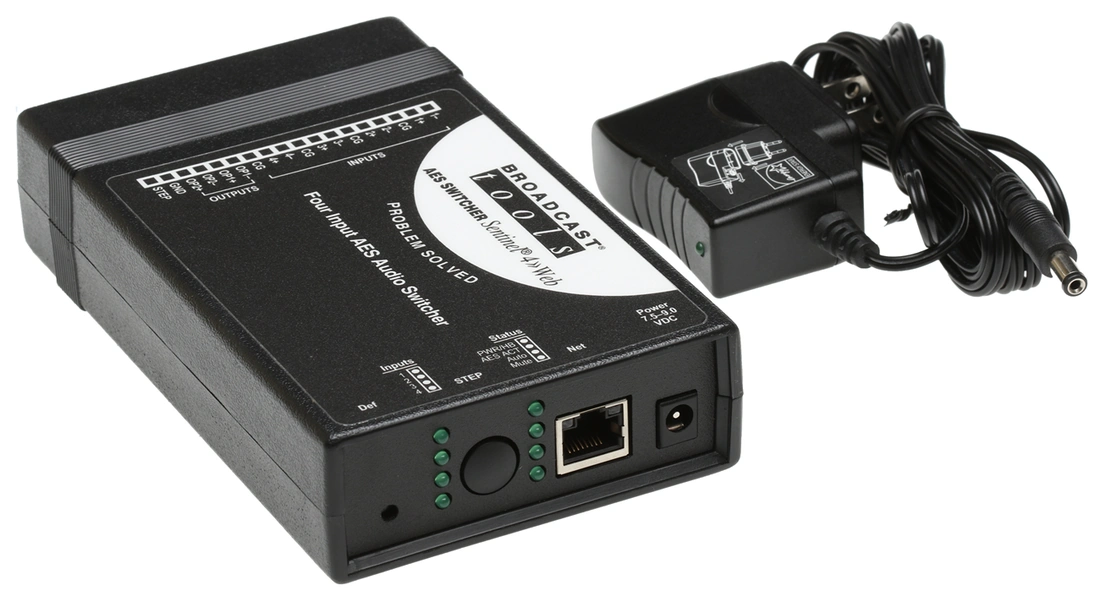 Photos show the actual item for sale
Lightly used. Tested to confirm correct operation - see screenshots below. Excellent cosmetic condition. The photos show the actual item for sale. Includes power supply and serial cable as shown. No printed manual included but it may be downloaded from https://www.prostudioconnection.net/2108/Broadcast_Tools_AES_Switcher_Sentinel_4_Web_Manual.pdf
Description
The AES Switcher Sentinel 4 is perfect for AES digital audio switching via the web and/or local control.

The AES Switcher Sentinel 4 can be controlled and monitored locally and/or remotely over any IP network, including private networks, IP-based industrial control networks, and the Internet.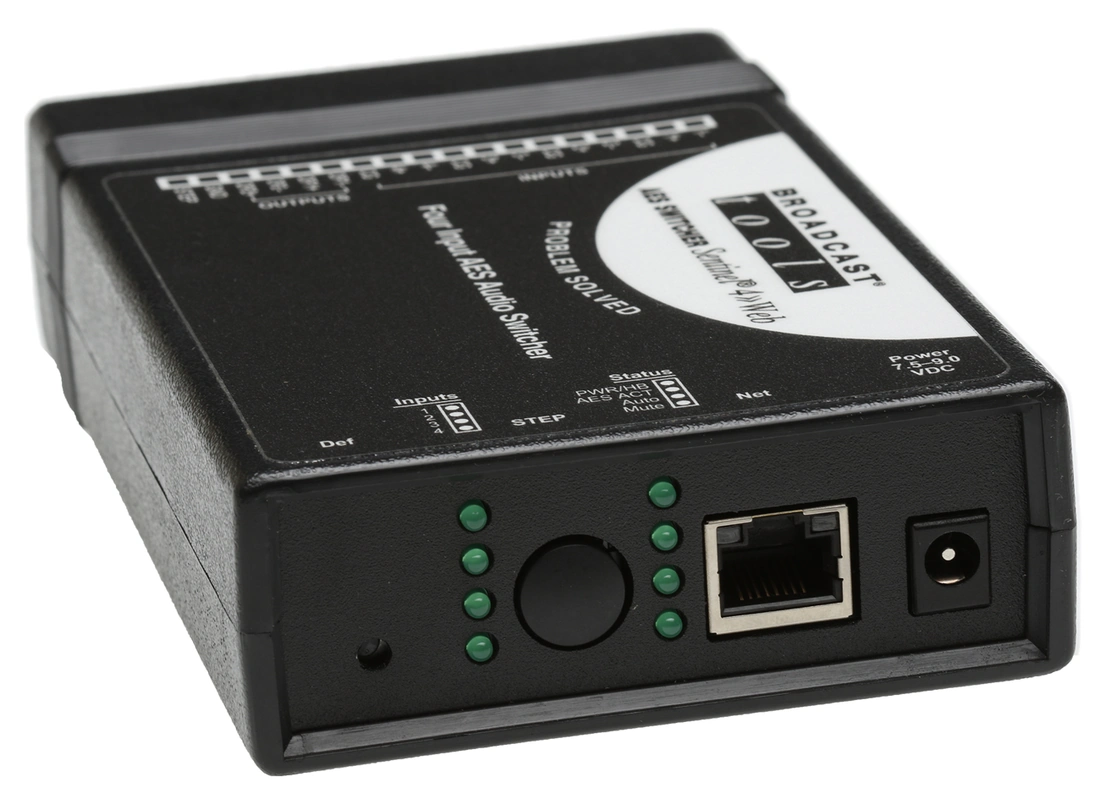 Users can operate the product using a web browser, web-enabled mobile device, front panel switch and/or contact closures.

Email notification may be configured to alert up to eight recipients when alarms are detected.

The user may also enable a sound effect to play on their PC speaker when an alarm is generated.

The active AES output is monitored for activity and may be configured to perform user defined action sequences if activity is lost and switch to a defined back-up source.

Logging of system status, along with the site ID may be emailed in time spans from once an hour to once a day.

SNMP and SMTP username and passwords are also supported.

Front panel and remote contact closure control and monitoring functions are provided.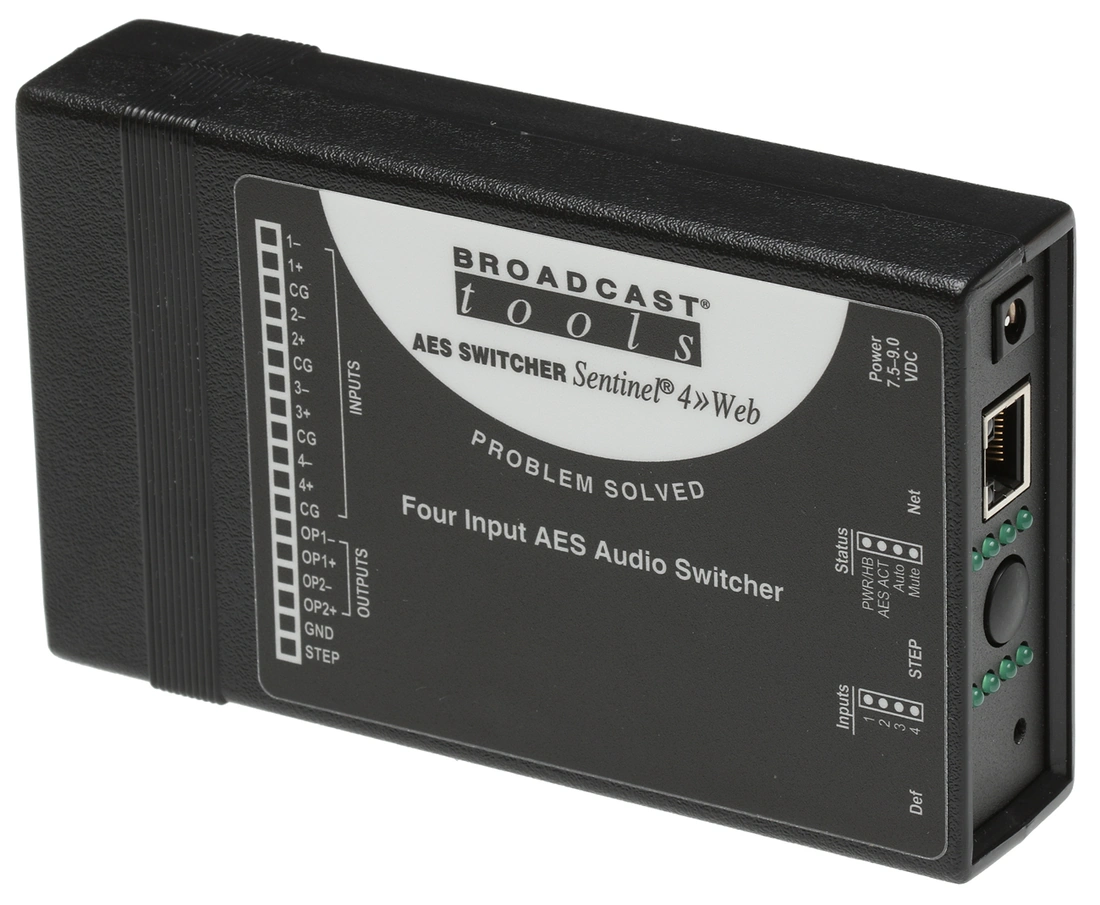 Features
Front panel channel step push button with active channel led indicators.

Web channel selection switches and active channel indicators.

Front panel active AES activity led indicator.

Internal AES activity sensor monitors the output and displays active operation. User defined action sequences may be enabled to switch a failed channel to a back-up source.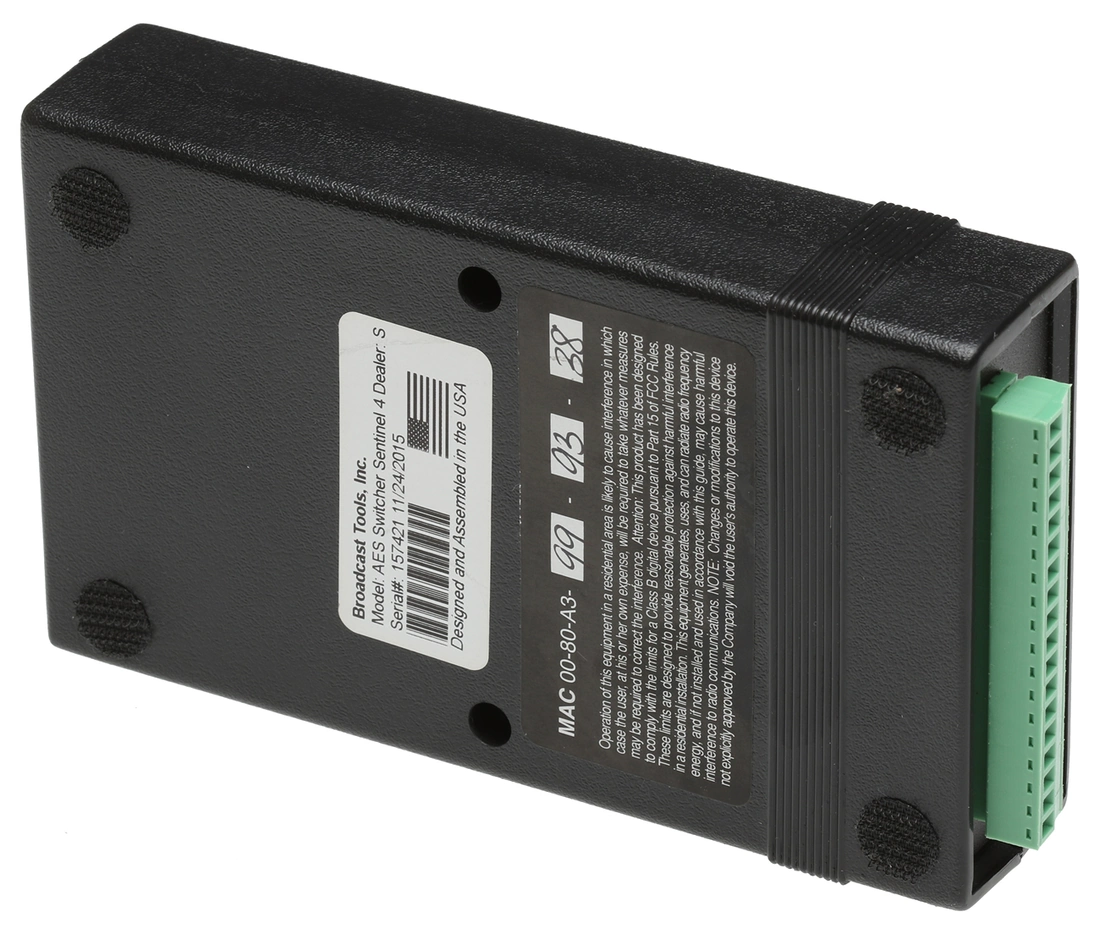 The MUTE switch allows the user to turn off the AES output when activated.

The power-up feature allows the user to select which source is active at power up, including the last source selected.

Eight alarm email recipients.

Logging of all user selected input status with site ID information which may be emailed from once an hour to once a day, along with hourly snap-shot functionality.

Plug-in euro-block screw terminals for audio input and output connections.

RJ-45, LAN Ethernet interface.

Fully RFI proofed.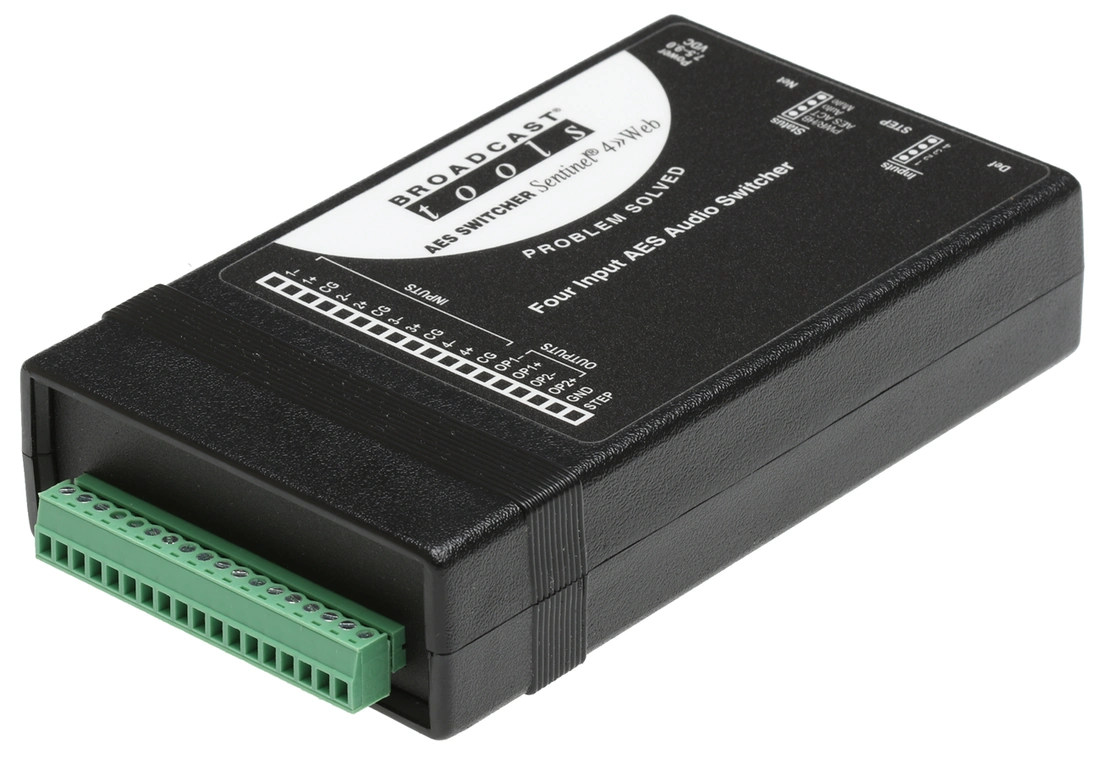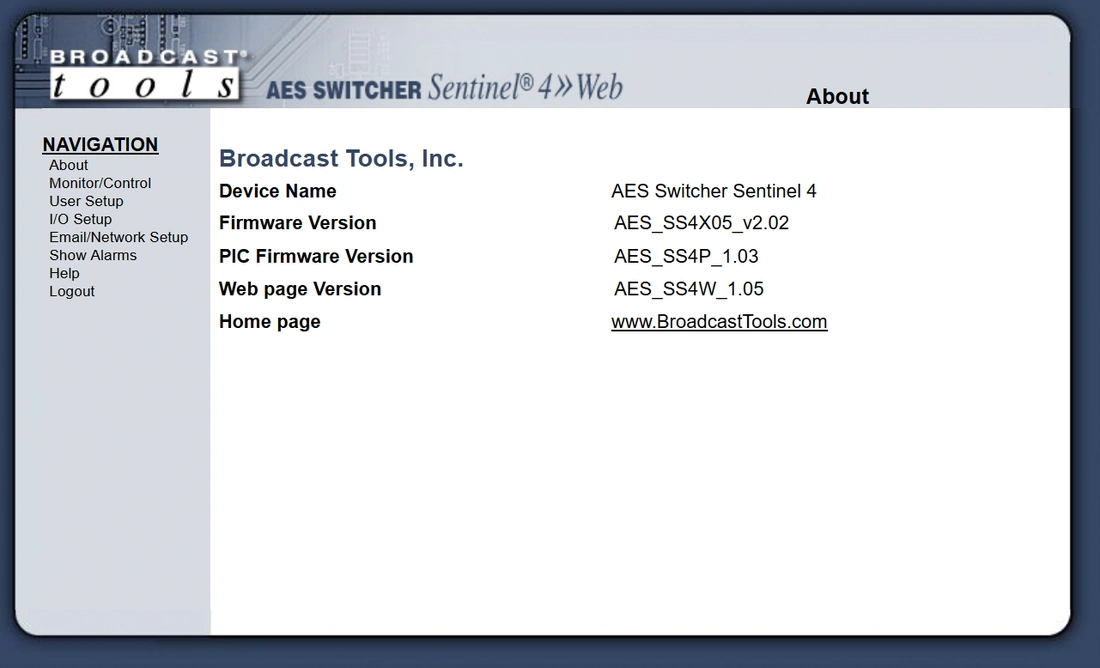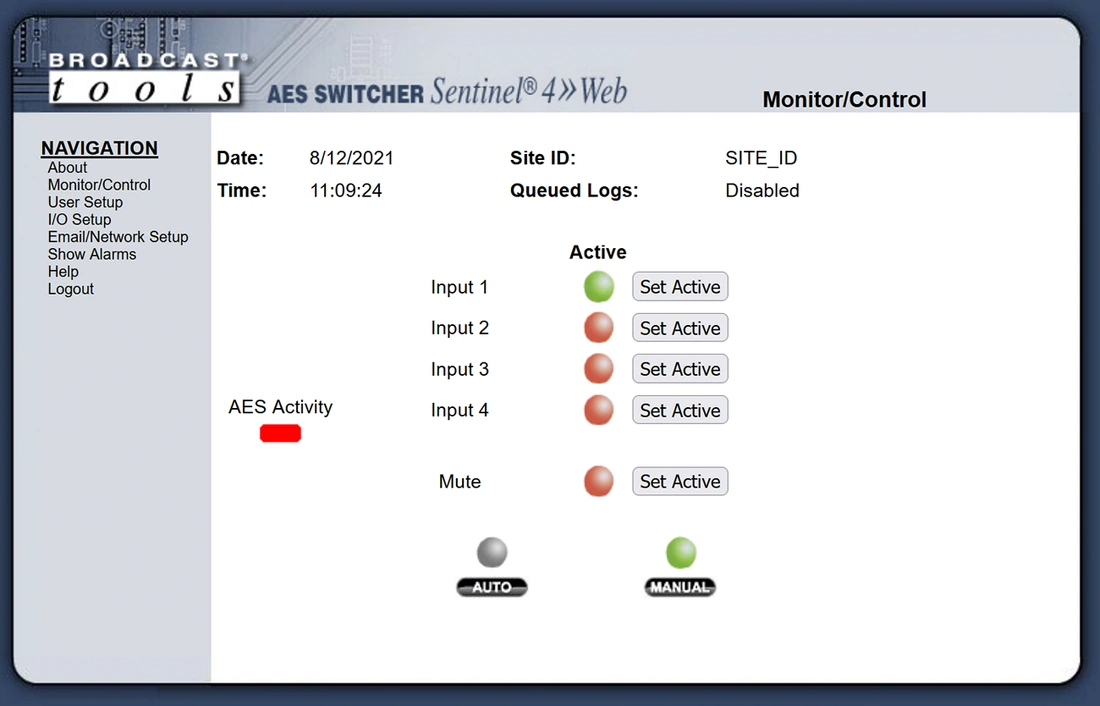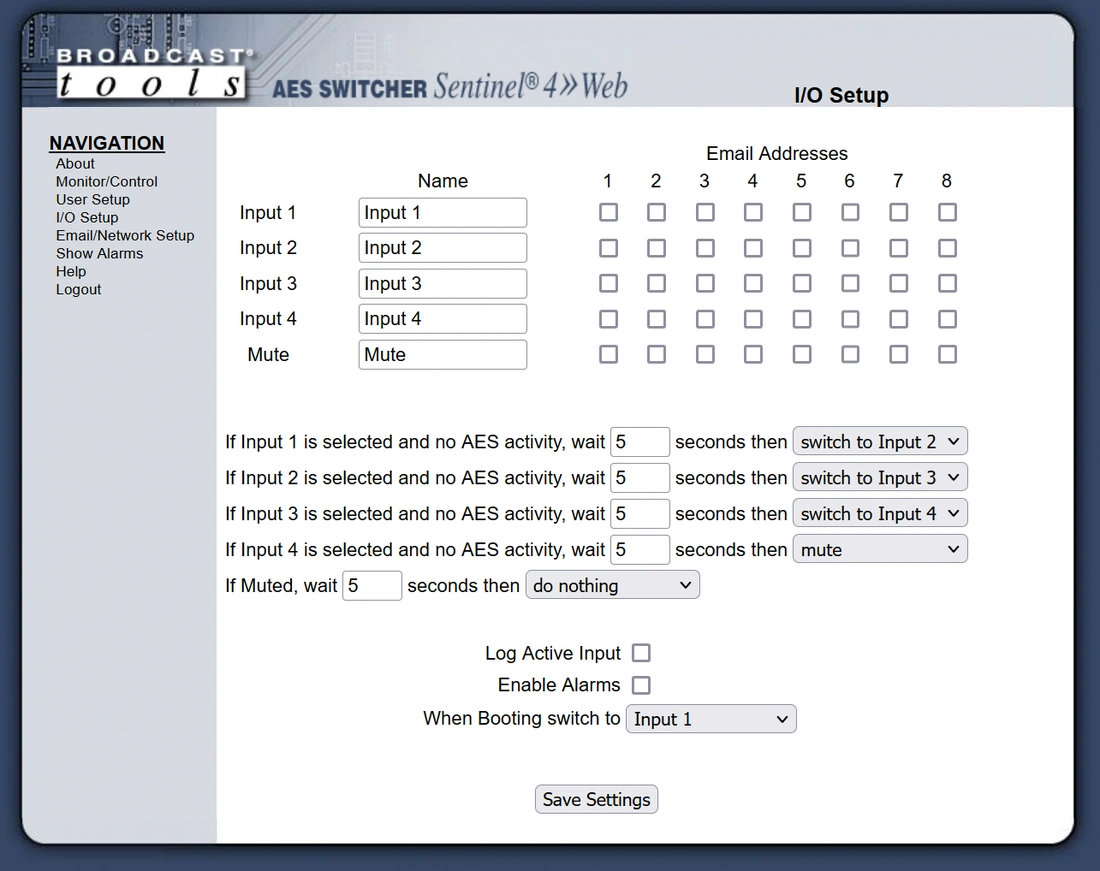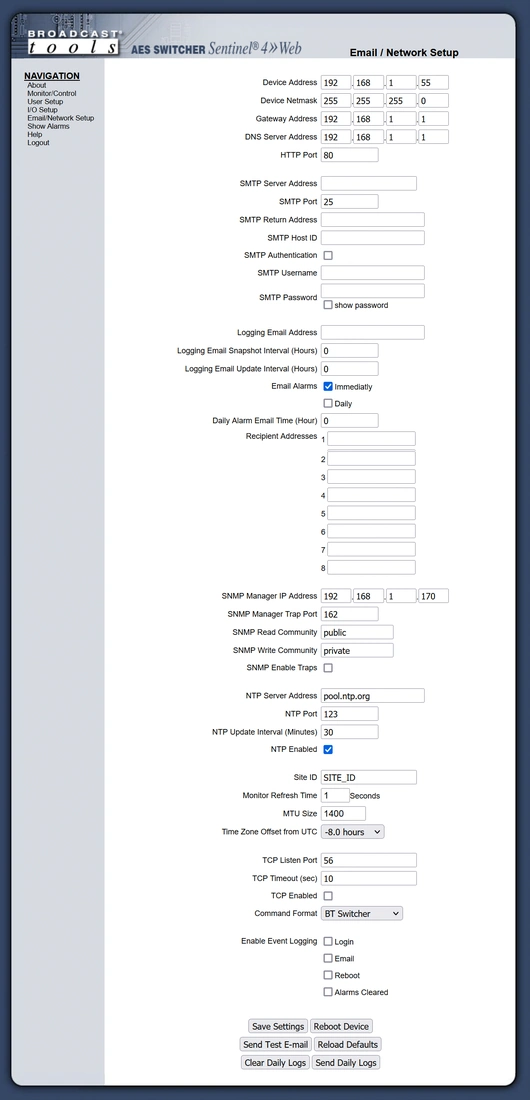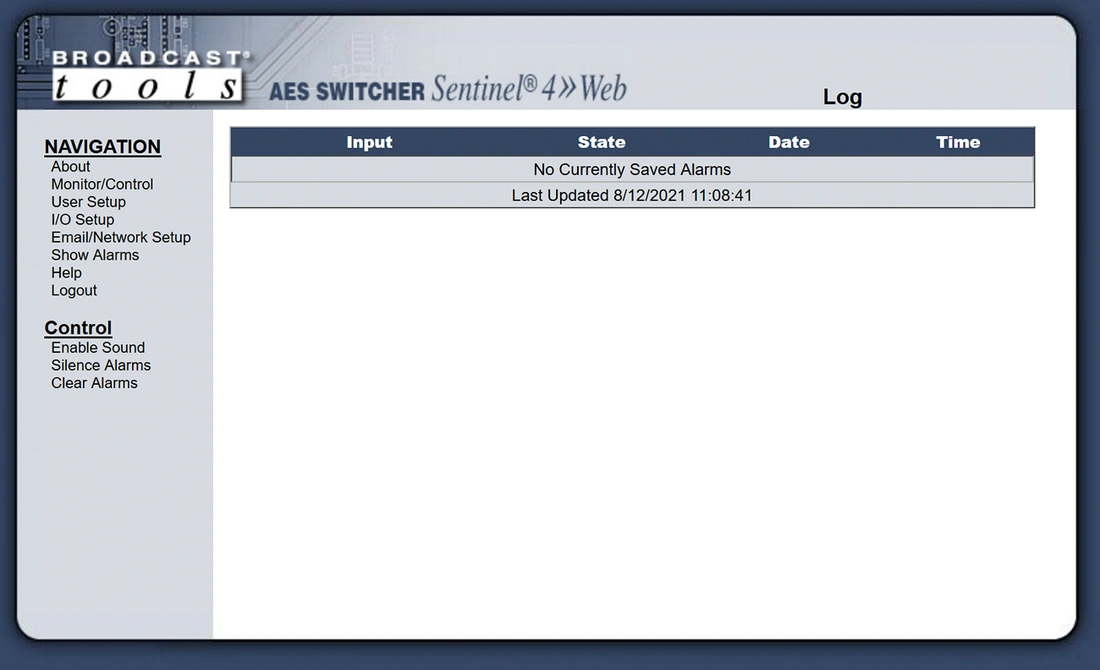 ---
Share this Product
---
More from this collection