Broadcast Tools DMS-III AES/EBU Digital Audio Switcher Silence Sensor Failover
(
364424041759)

)

Regular price

$298.00

Sale price

$438.00

(1 available in stock)

Tested/Guaranteed • Fully Working • Used, Very Good Condition • With 115V AC Power Supply • List Price $499

Item is lightly used, in excellent condition and tested to ensure that it works fully. Listing comprises the switcher and power supply only, no unpictured cables, accessories or documents are included.
Description
The Broadcast Tools AES/EBU Digital Monitor & Switcher III is designed to accept and automatically or manually switch two AES/EBU signal sources when an AES digital error and/or analog silence are detected.
Full details may be obtained from the User Manual at
https://www.prostudioconnection.net/1711/DMS_III_Manual.pdf

Features include: Automatic control function that switches to a back up source upon failure of the main source; Switch functions can be triggered by loss of clock, AES digital error flags, front panel transfer switch, external switch contact and/or the internal analog stereo silence sensor.
Usually Sells for $429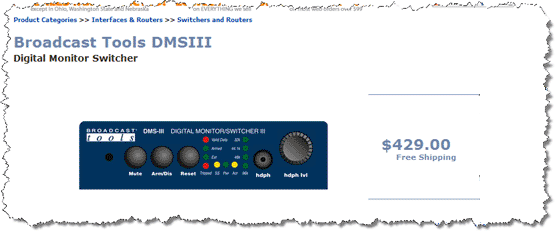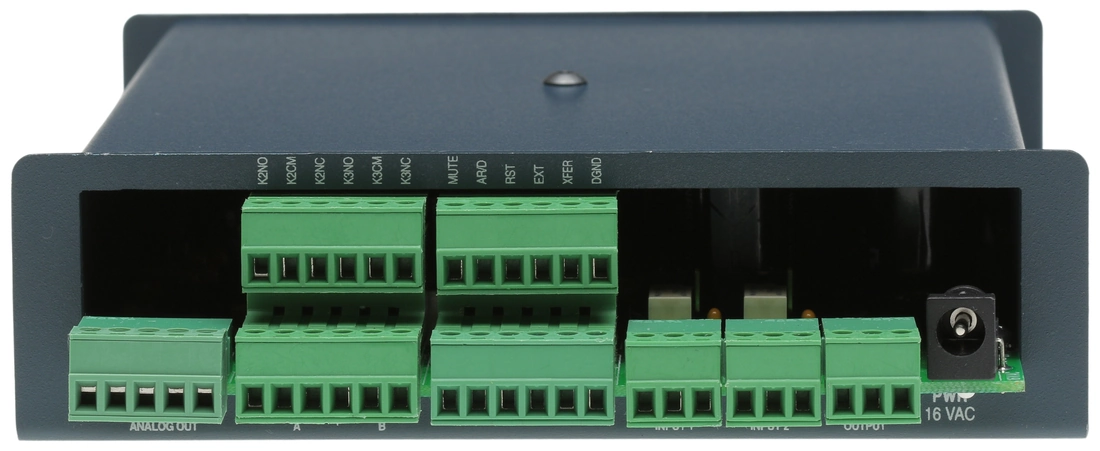 Additional features: Front panel error status and sample rate LED indicators; front panel headphone jack and level control; balanced stereo monitor output; remote control; removable screw terminals; Plug & Play installation; dipswitch selection of precise time delay from 2 seconds to 85 minutes and restore timing delay from off to 10.2 minutes; defeatable sonalert aural alarm; SPDT status relays; SPDT one-second pulse relay.
The DMS III may be set on a desktop, mounted on a wall or as part of the new RA-1, Rack-Able mounting shelf.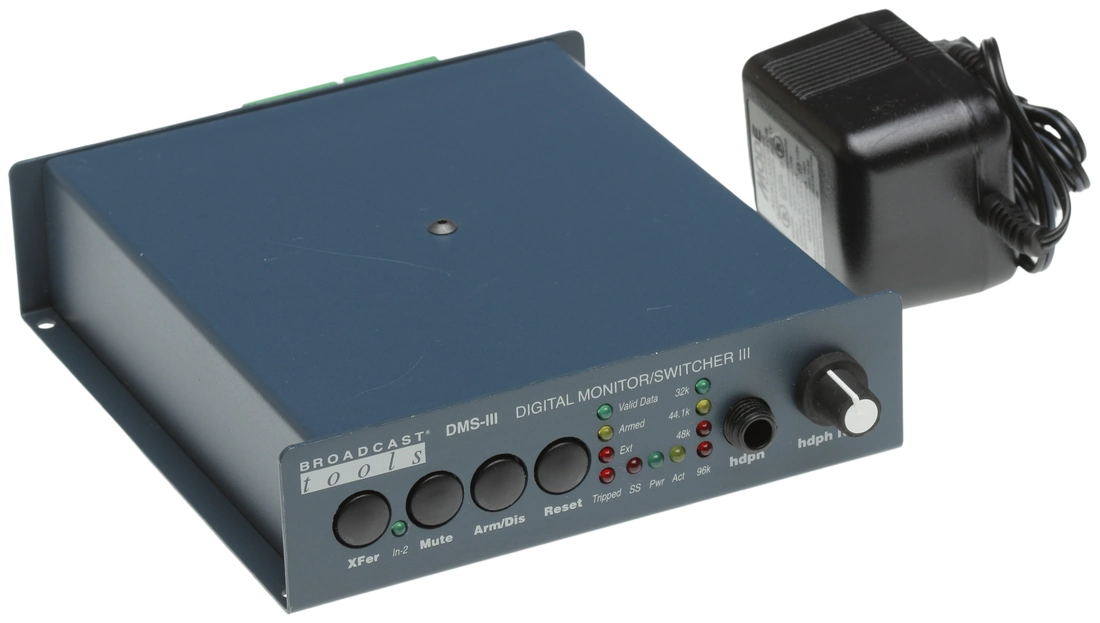 Features/Benefits
Transparent two-input digital switcher with automatic and manual control
Front panel active channel indicator
Front panel sample rate and digital error indicators
Analog audio activity LED with silence sensor alarm indicator
96kHz, 24 bit converter with balanced analog stereo audio output
Front panel headphone jack and level control
Precise time delay from 2 seconds to 85 minutes
Precise restore timing delay from off to 10.2 minutes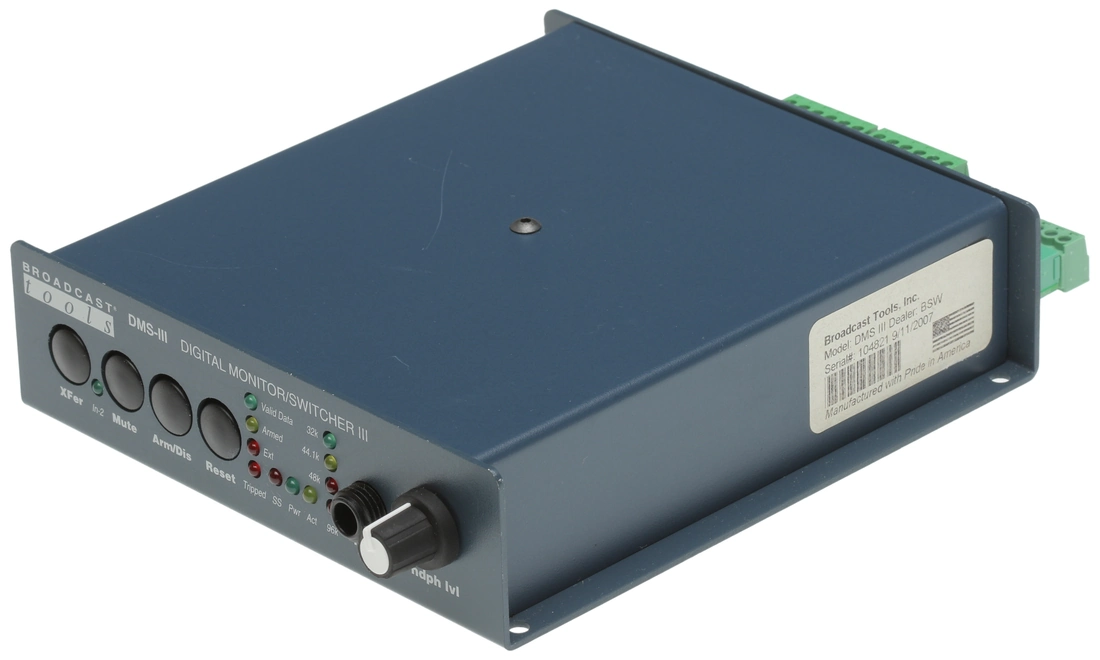 Front panel input transfer switch with front panel indicator, remote input and DPDT status relay
Front panel Mute switch with built-in sonalert and remote mute input
Front panel Arm/Disarm switch with front panel LED, remote input and SPDT status relay
Front Panel Alarm Reset switch, Tripped LED and SPDT status relay
External (Ext) alarm input with front panel indicator and SPDT status relay
One SPDT 1 second pulse relay. Great for automatically rebooting external equipment
Front Panel Power LED
Removable screw (Euroblock) connectors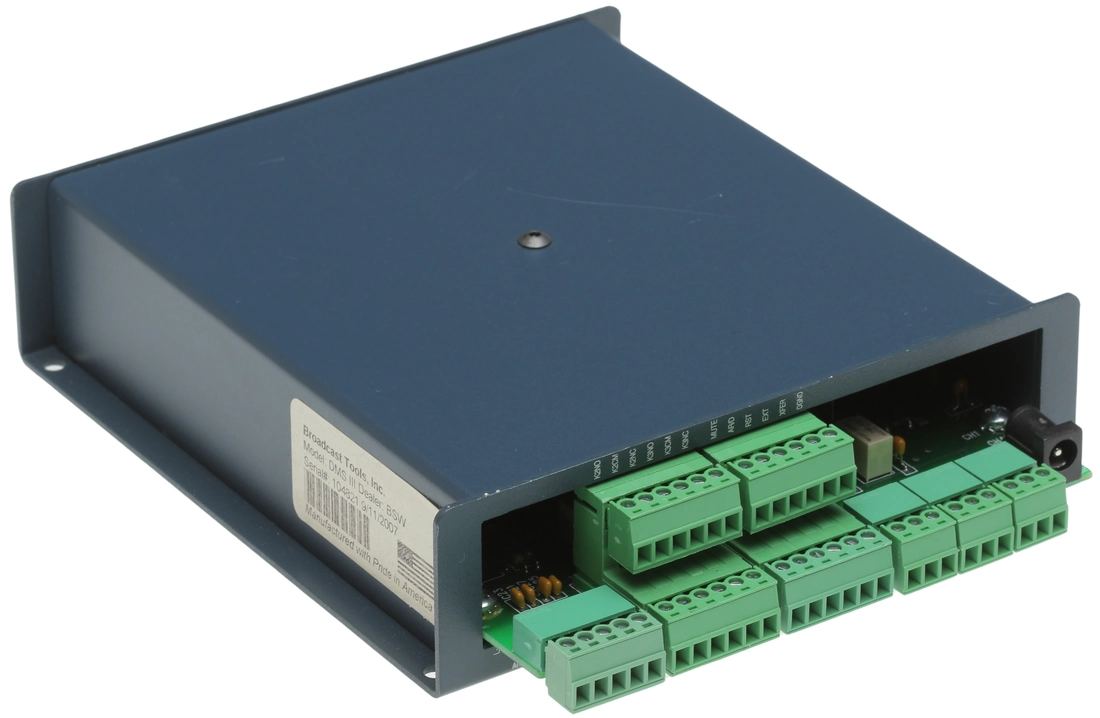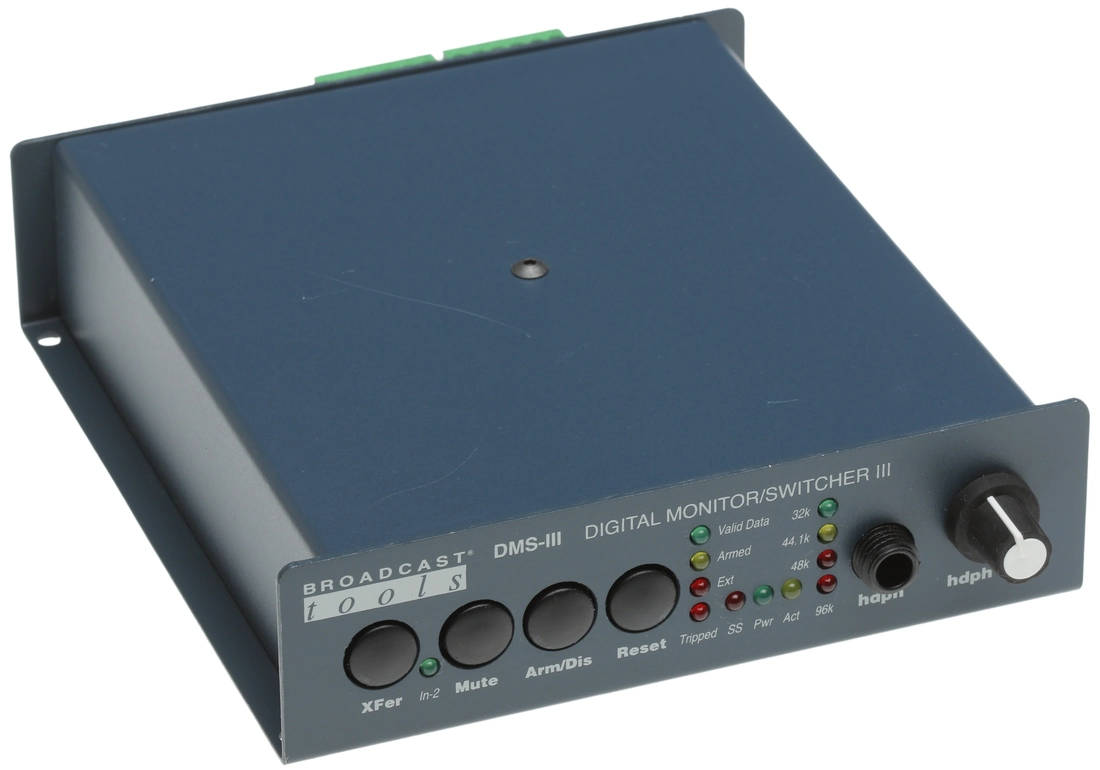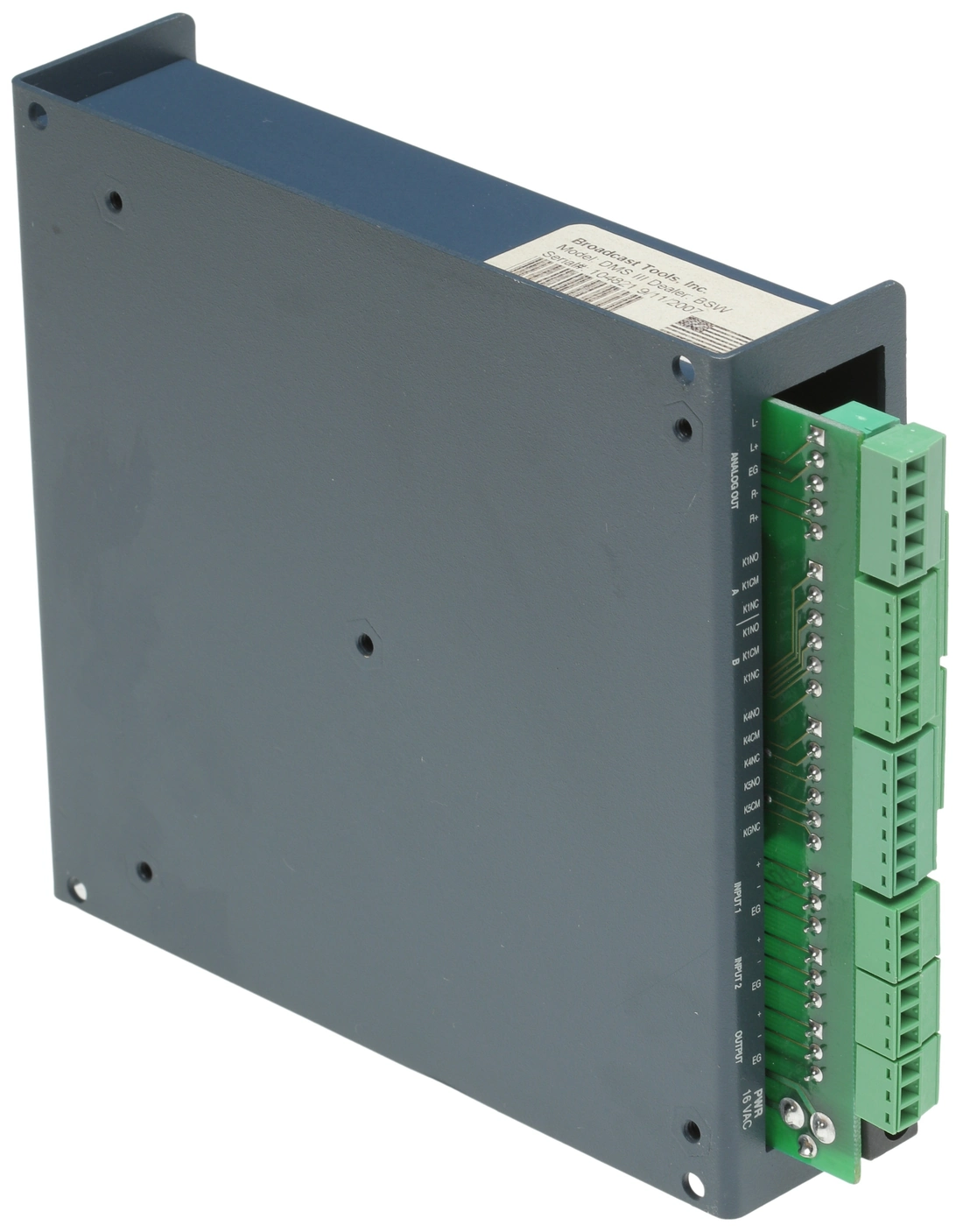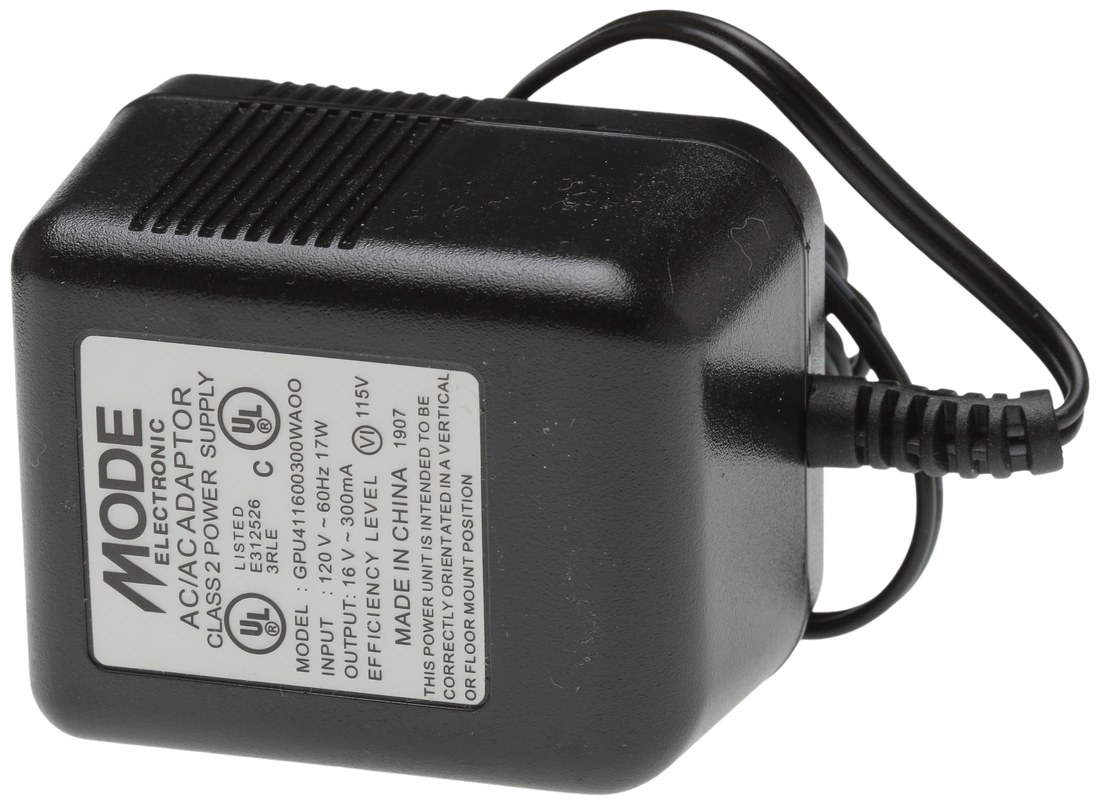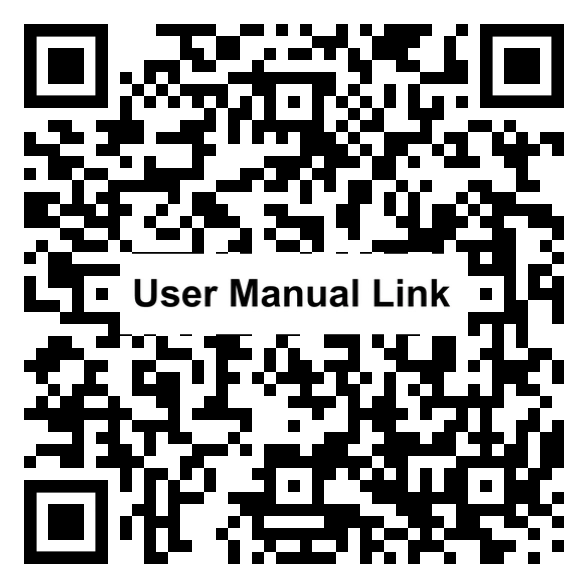 ---
Share this Product
---
More from this collection