Broadcast Tools MIX-4 Channel Stereo Mixer Balanced Audio w/ Microphone Pre-Amp
(
234645385810)

)

Regular price

$236.00

Sale price

$346.00

(1 available in stock)

New Open Box • Mint Condition • Stereo Utility Mixer • 4 Channels • Balanced Audio • Internal Microphone Preamplifier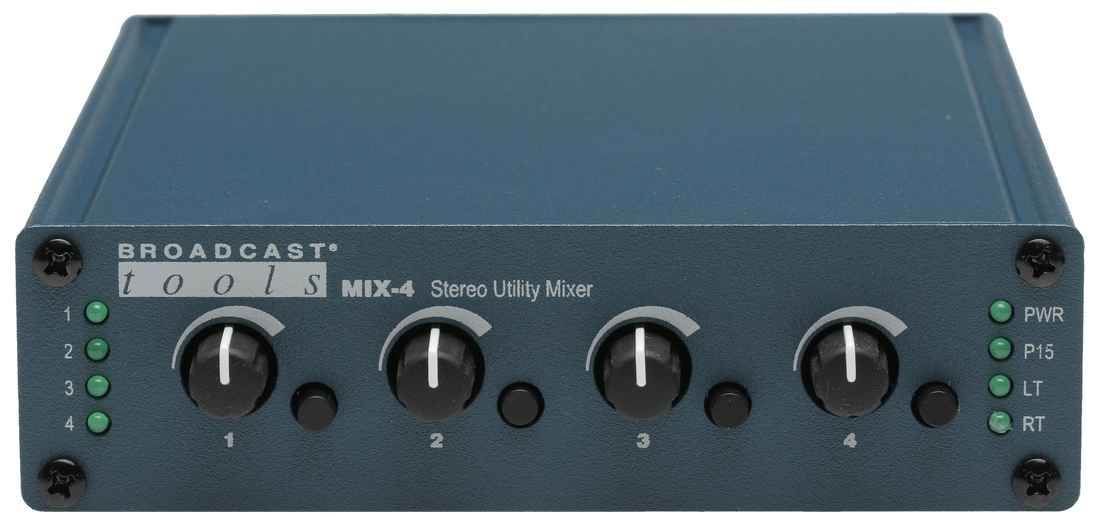 Photos show the actual item for sale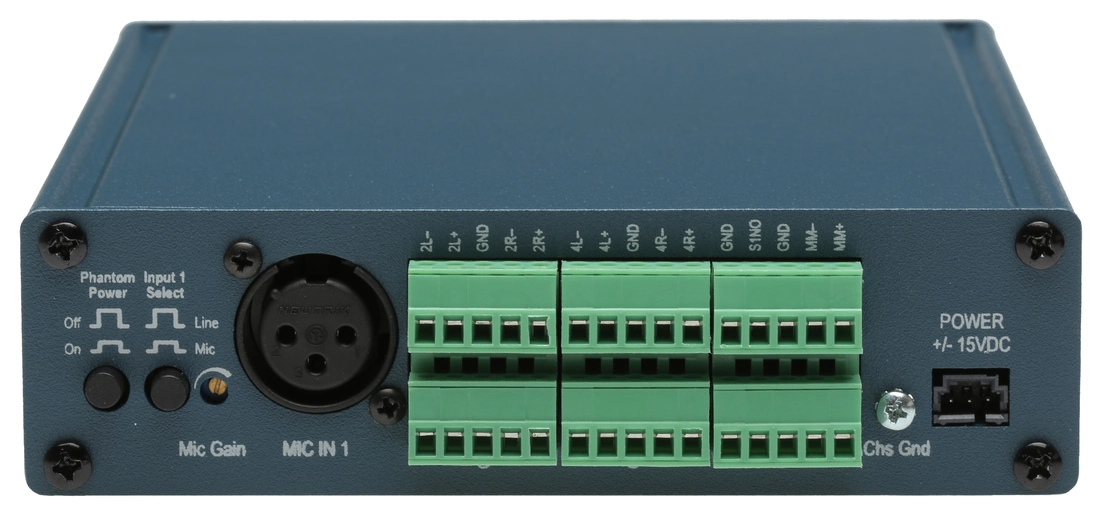 Unit is new open box (in plain packaging) and has never been deployed. The photos show the actual item for sale.

Description
The Mix-4 is a four-channel stereo line level mixer with a professional microphone input, along with a stereo line output and mix-minus monaural output to drive a telephone hybrid. The Mix-4 mixer is ideally suited for the typical broadcast studio or any similar applications.
Further details may be found in the User Manual
(https://www.prostudioconnection.net/2208/Broadcast_Tools_Manual_MIX-4.pdf)

The Mix-4 features four high impedance stereo line level mixing inputs which accept balanced or unbalanced stereo sources. Each input is equipped with rotary level controls, along with on/off switches and LED indicators.
Input one may be configured as either a stereo line input or a microphone input with or without 15V phantom power via rear panel switches. The microphone input uses a high-performance pre-amp from THAT Corporation.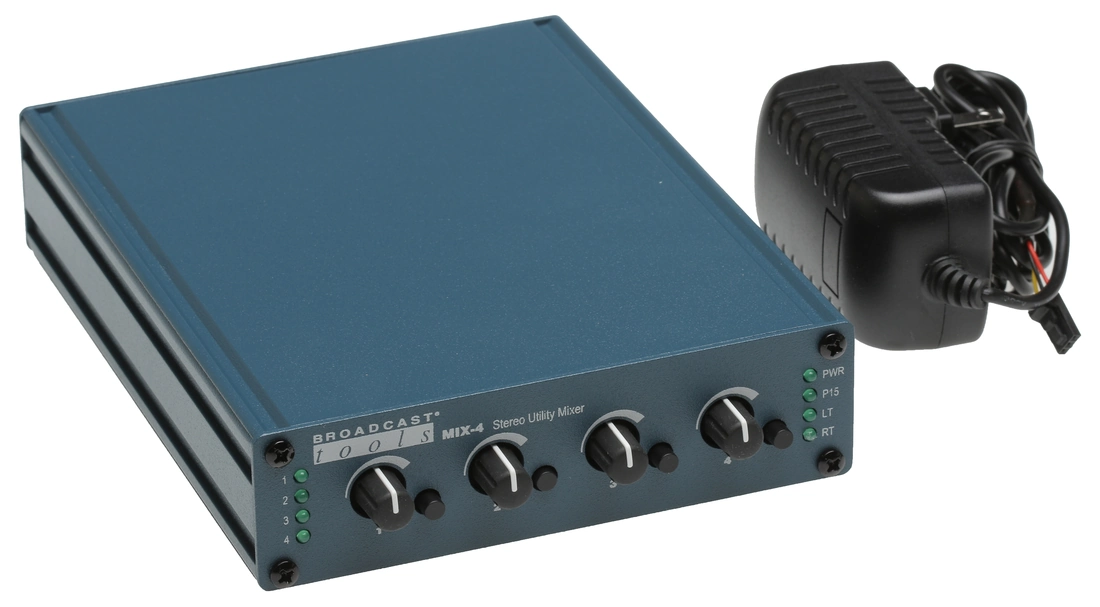 Inputs one through four feed the balanced output, while inputs one, two, and three feed the balanced mono mix-minus output, which allows input four to accept caller audio from a telephone hybrid.
Channel audio switching is performed by professional level electronic analog switches.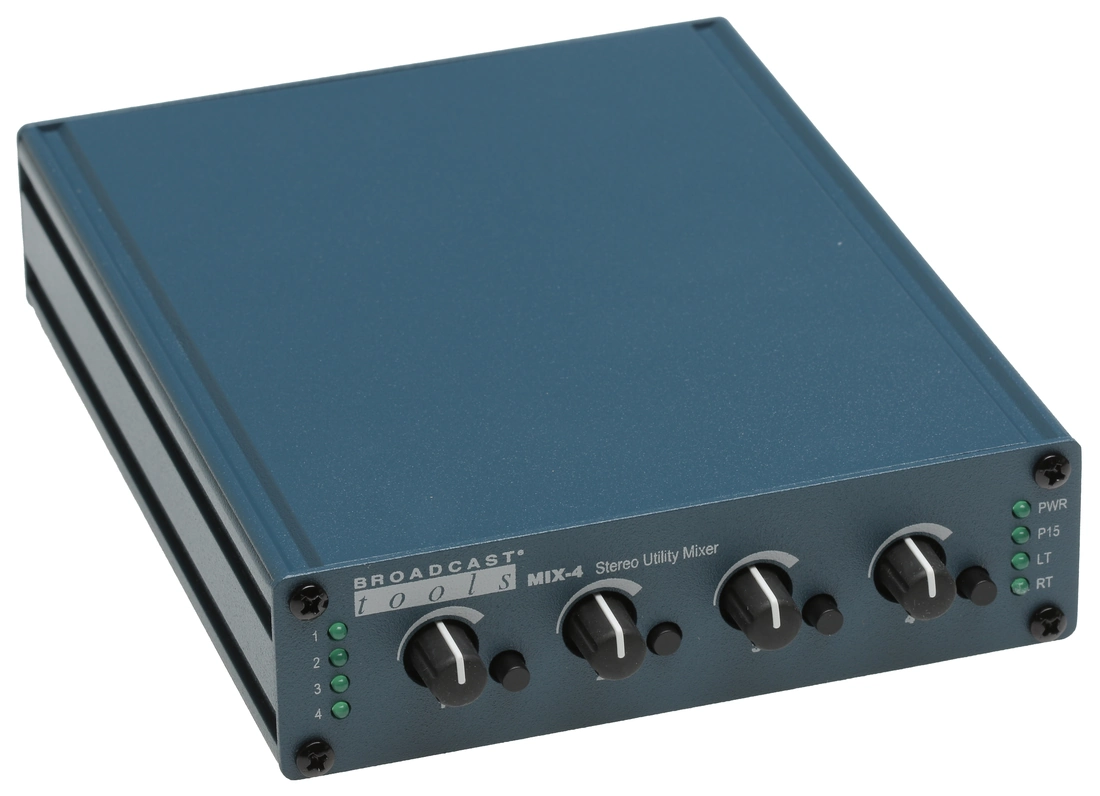 The inputs and outputs are supplied with removable screw terminal block connectors, while the microphone input is a female XLR jack.
Each unit may be set on a desktop, mounted on a wall or rack-mounted with the optional RA-1 rack shelf for mounting up to three units in 1-RU.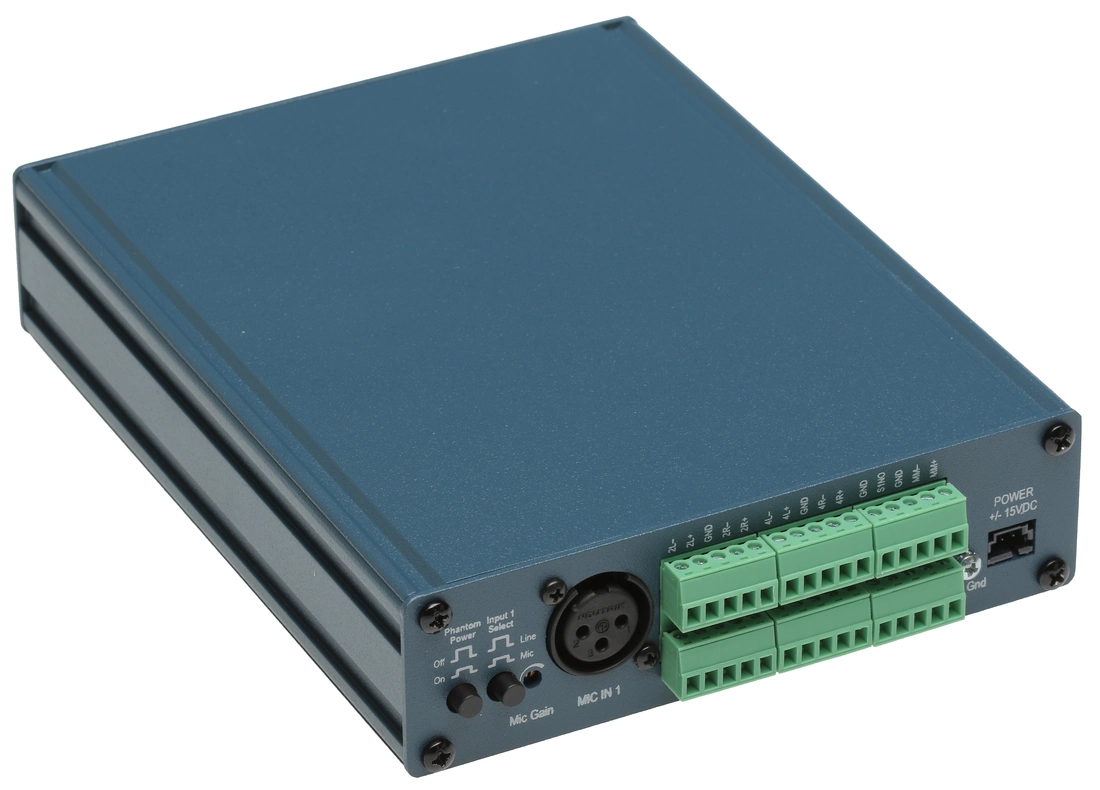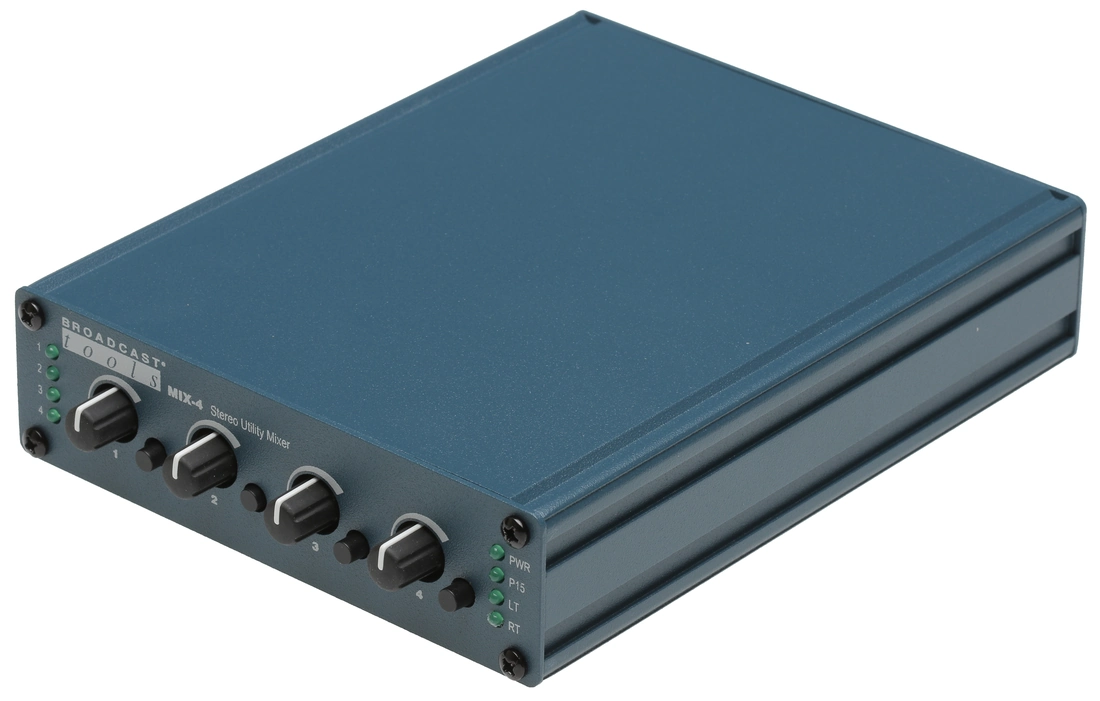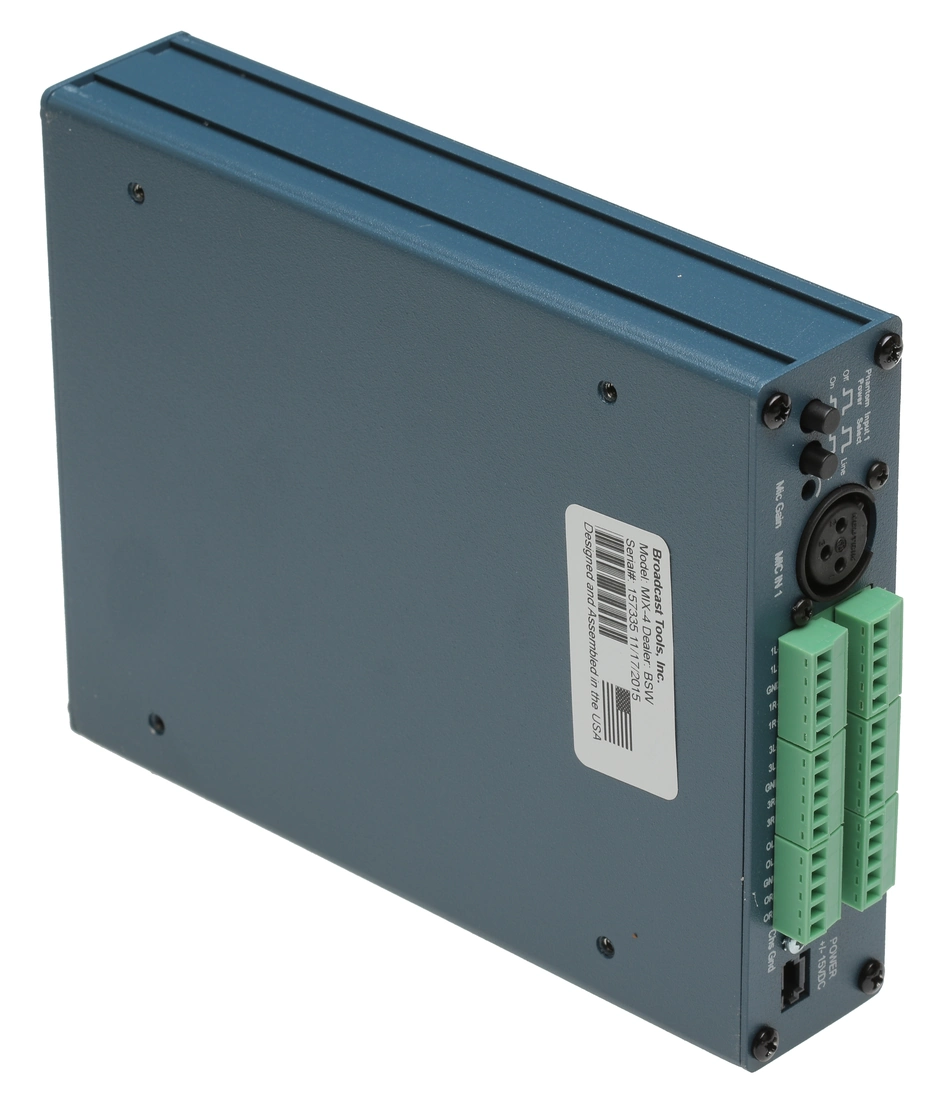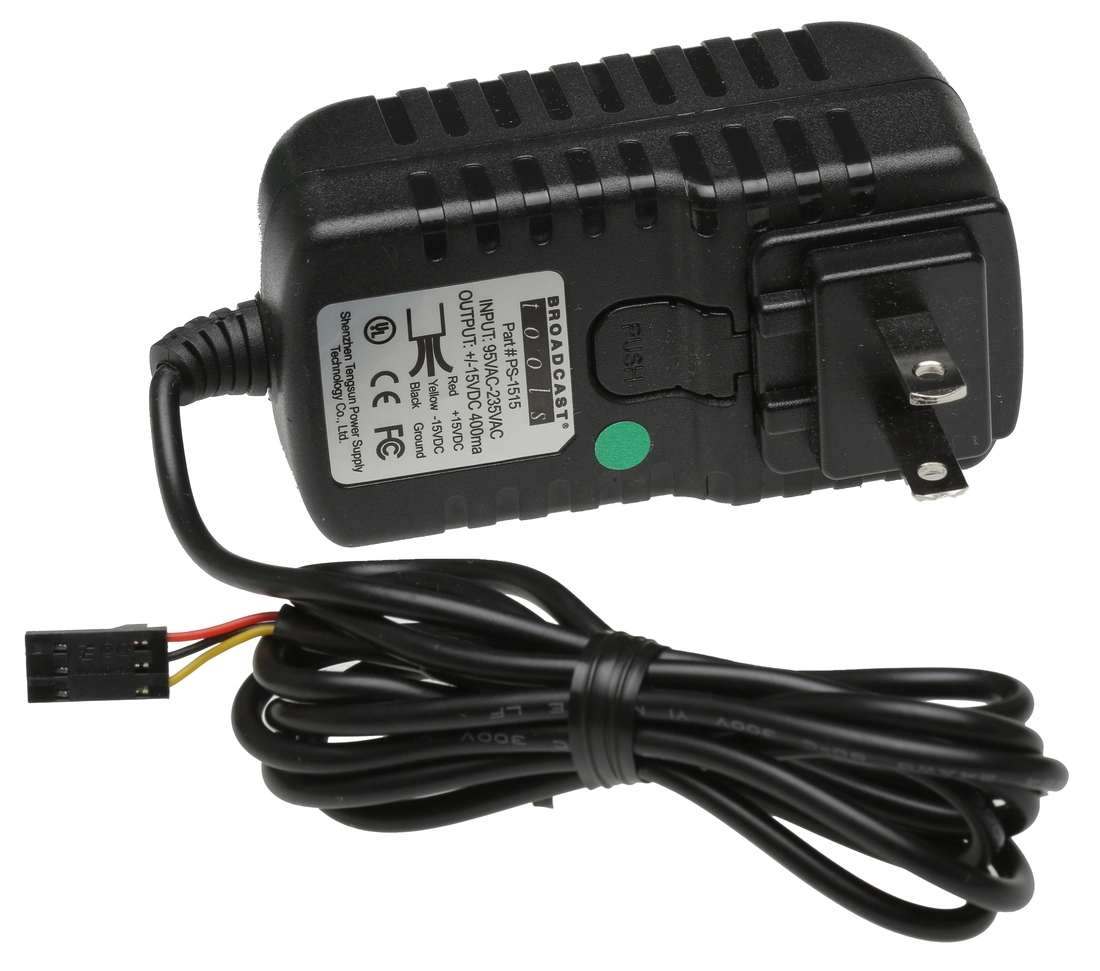 ---
Share this Product
---
More from this collection