Broadcast Tools Silence Sentinel Standard Audio Signal Monitor Alarm Failover [Used]
(
285416186255)

)

Regular price

$288.00

Sale price

$422.00

(1 available in stock)

Analog Stereo Silence Monitor • Integrated 2x1 Switcher • Remote Control Inputs • Contact Closure Alarm Outputs • Silence Failover Relay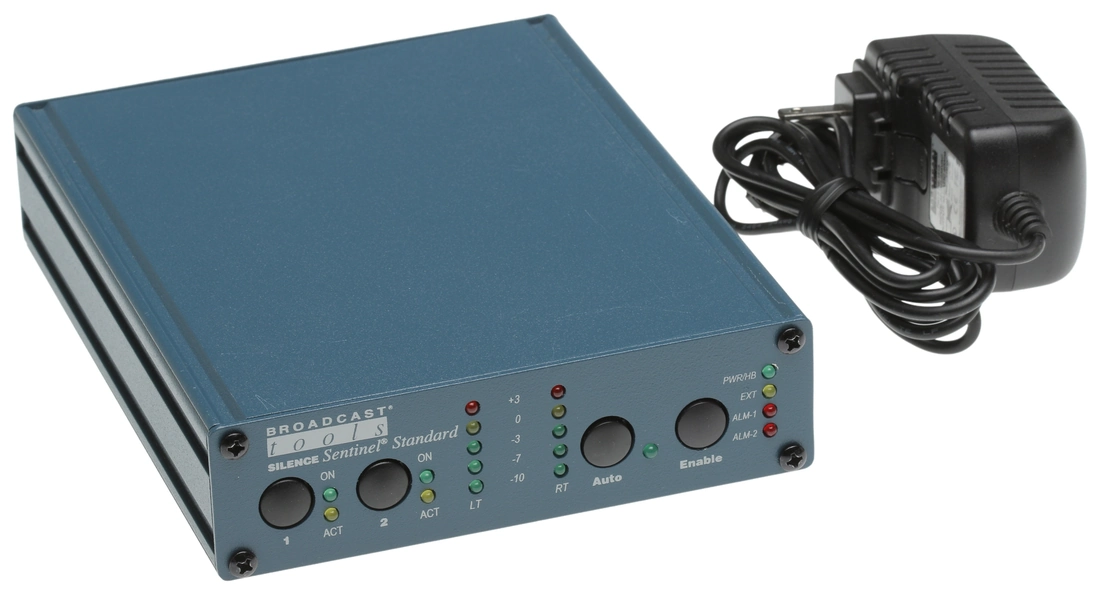 Lightly used. Very Good Condition.
Description
The Broadcast Tools Silence Sentinel Standard is designed to monitor any two stereo analog audio sources for silence or an out of phase condition, polarity, generate alarms and transparently switch to a back-up source using mechanically latching relays. Additional features include: front panel controls, remote control inputs and status outputs; plug-in euroblock screw terminals; dipswitch selection of silence detection of -20, -25, -30 and -35db below zero reference; precise alarm timing delay from off to 85 minutes; precise restore timing delay from off to 21 minutes. The Silence Sentinel Standard may be set on a desktop, mounted on a wall or optional RA-1 rack shelf for mounting up to three units in 1-RU.
Full details may be obtained from the Product Manual at
https://www.prostudioconnection.net/1908/Silence_Sentinel_Standard.pdf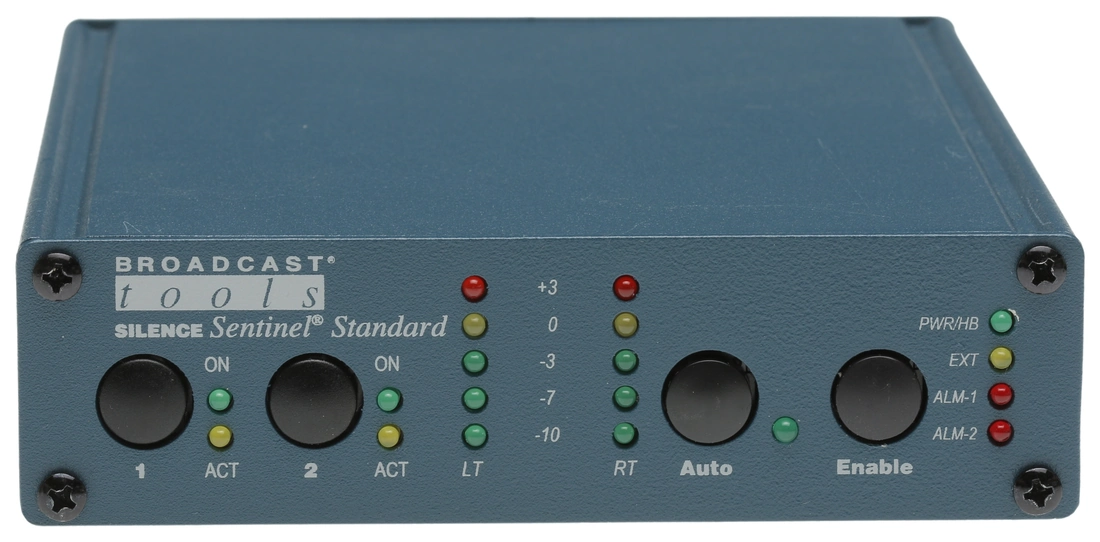 Features/Benefits
Transparent stereo program switcher with front panel input selection switches and indicator LED's.
Front panel "Manual/Automatic" switch with front panel LED, remote input and open collector status output.
Stereo output LED level display.
"External Ext" alarm trigger input with front panel LED indicator.
Front Panel Power/Heartbeat LED.
Dipswitch selection of silence detection of -20, -25, -30 and -35dB below zero reference.
Dipswitch selection of reverse polarity (out of phase) detection.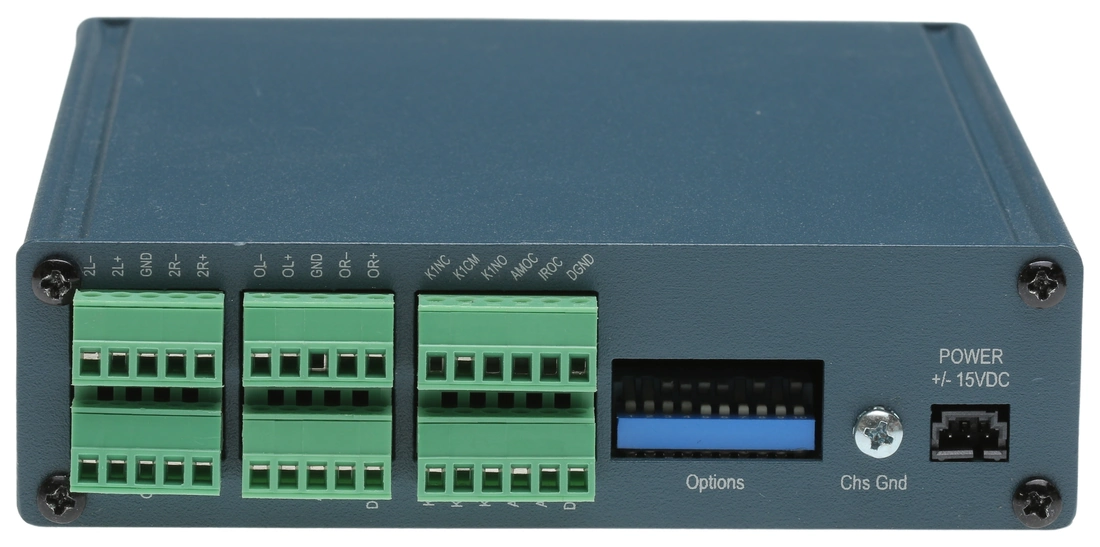 Dipswitch selection of alarm time delay from OFF to 8 minutes, 30 seconds in 2 second increments or 85 minutes in 20 second increments.
Dipswitch selection of restore timing delay from OFF to 21 minutes in 20 second increments.
Audio switching via mechanical latching sealed relays utilizing 2-form-C bifurcated – crossbar silver alloy with gold overlay contacts.
Two independent SPDT alarm relays and LED indicators.
Two pulse open collector alarm outputs.
Active balanced stereo input level monitoring.
Logic functions via microprocessor and non-volatile memory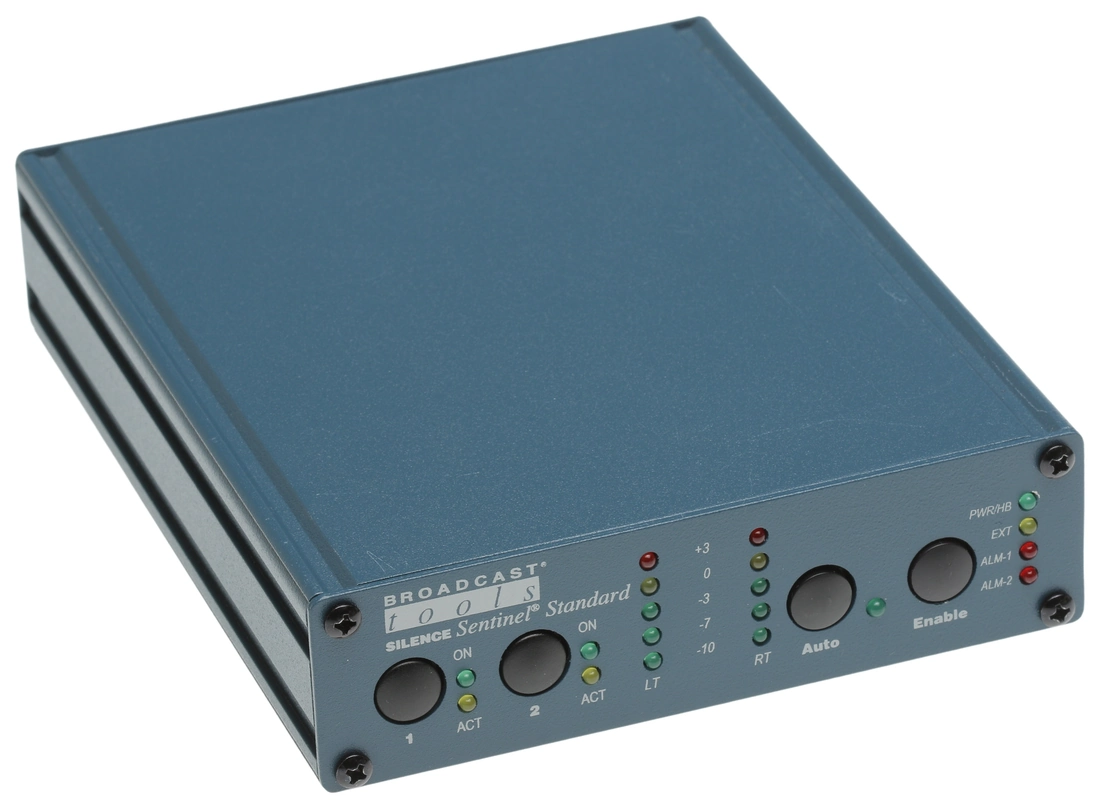 Plug-in euroblock screw terminals, mating plugs supplied.
Fully RFI proofed.
Surge protected internal power supply, PS-1515 universal switching +/-15VDC power supply with domestic connectors supplied.
May be set on a desktop, mounted on a wall or rack-mounted with the optional RA-1 rack shelf for mounting up to three units in 1-RU [not included]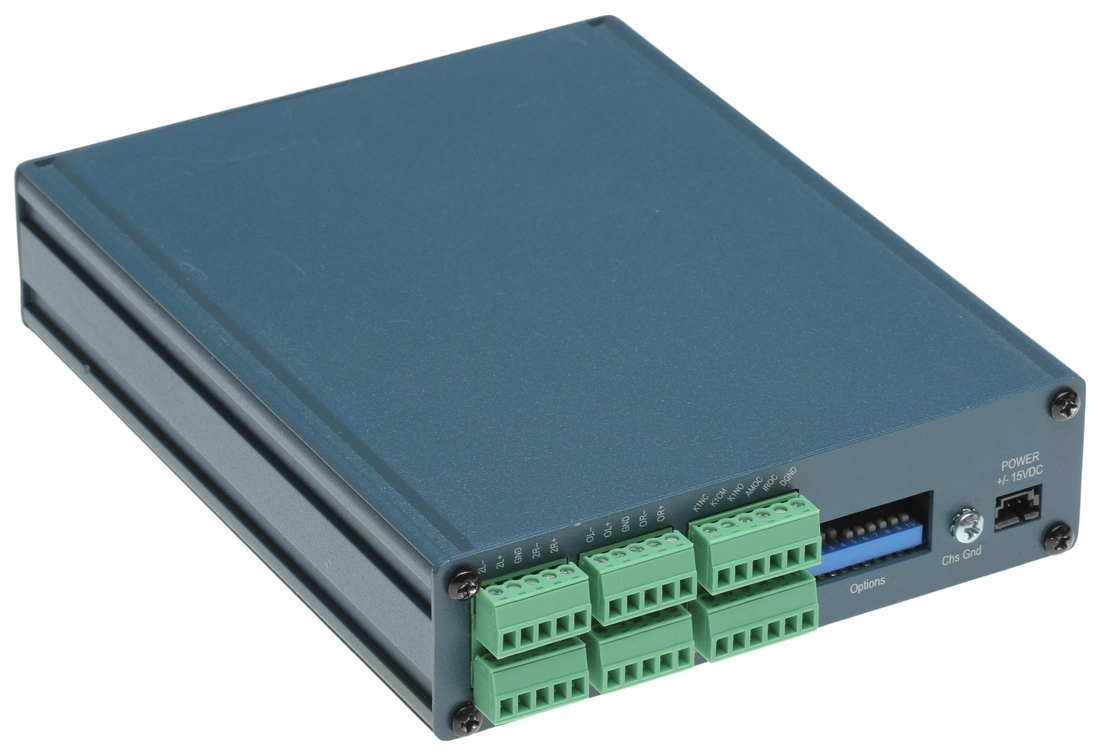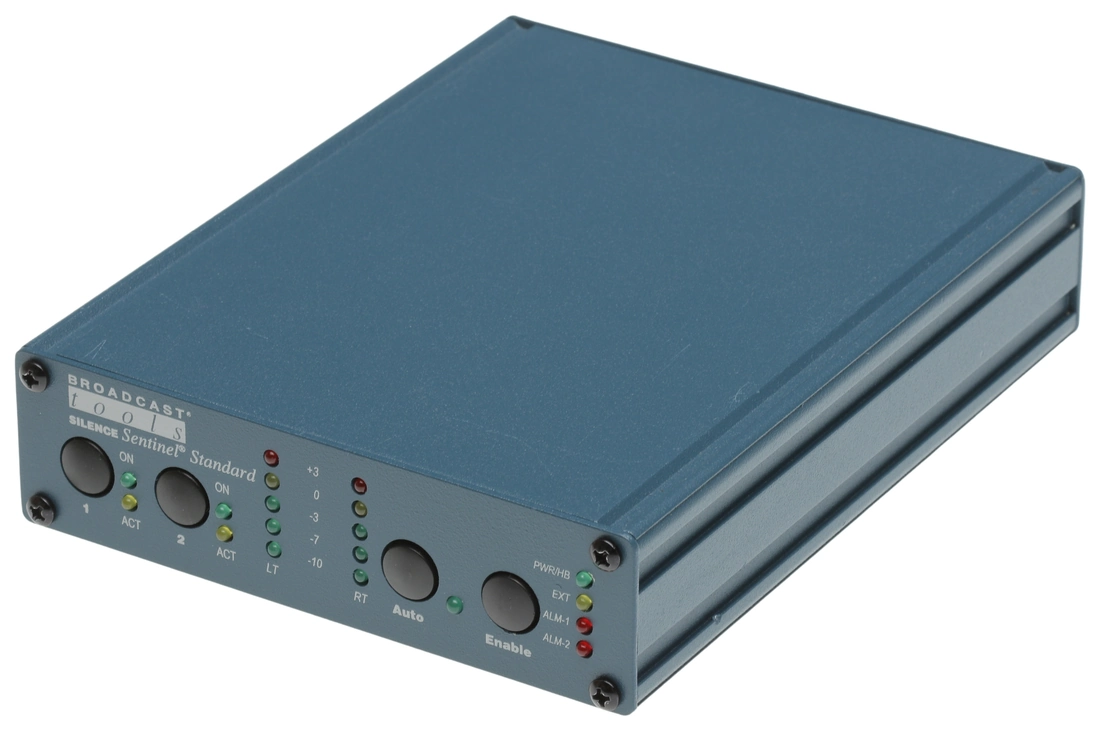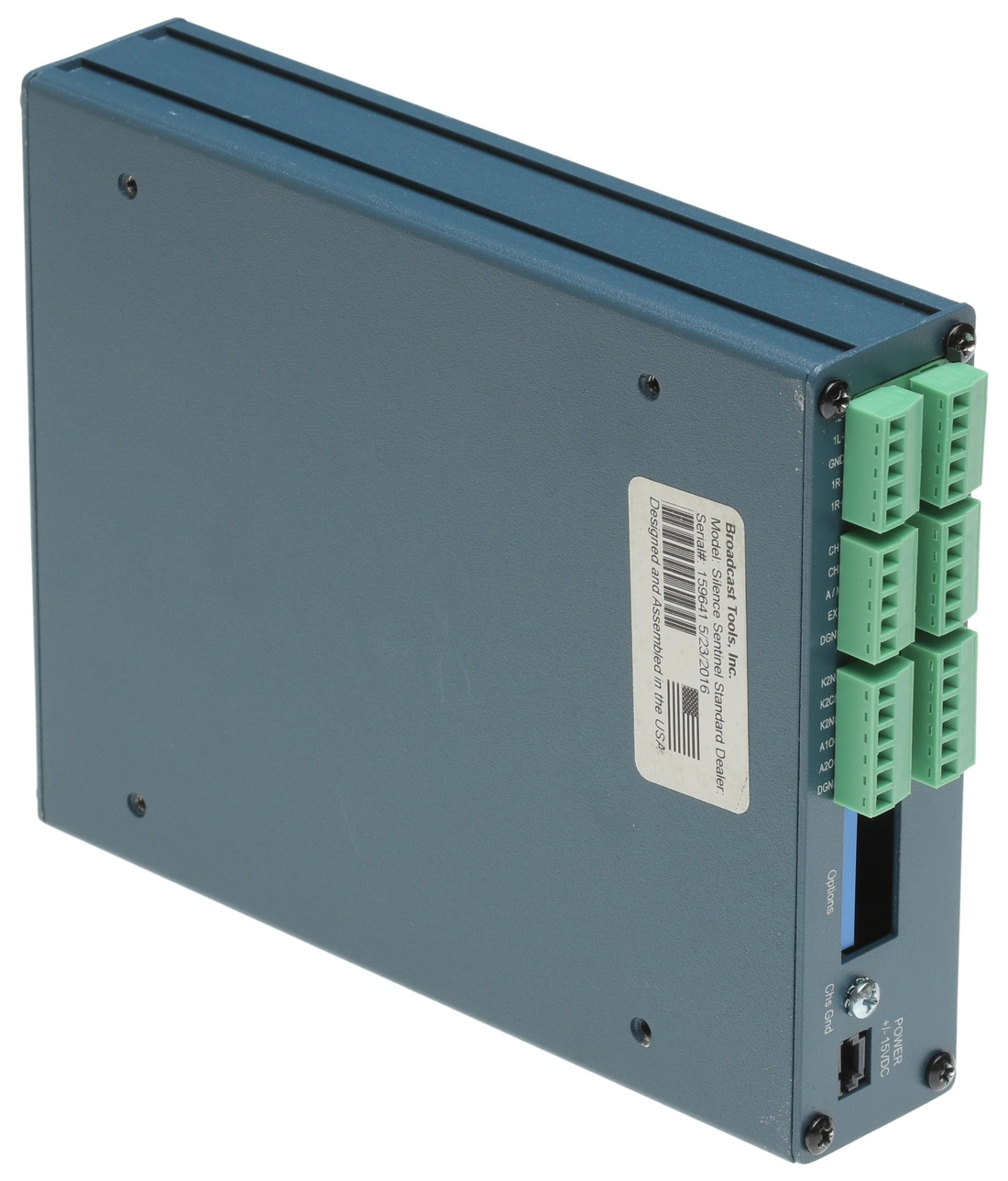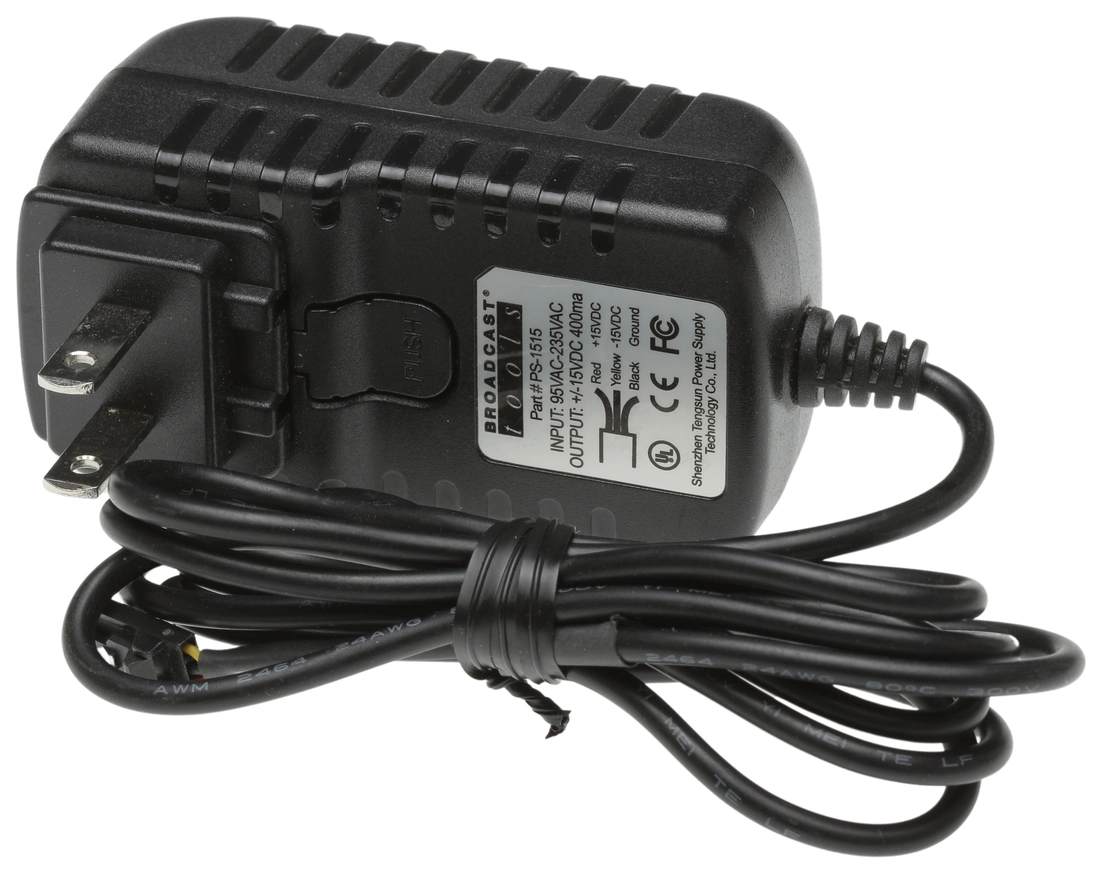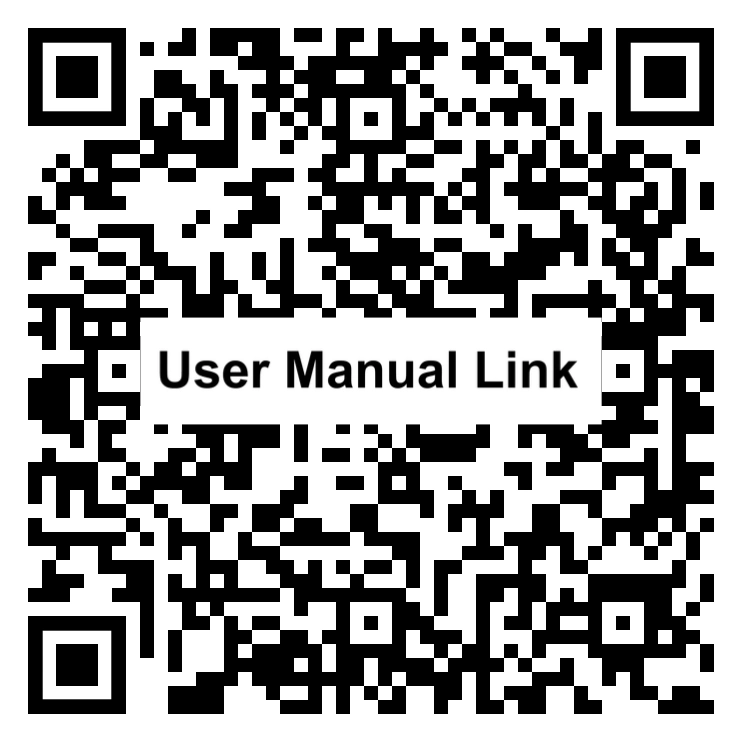 ---
Share this Product
---
More from this collection