Broadcast Tools SS 2.1 Automation Switcher Router RS-485 Control Digital Audio [Used]
(
282934536782)

)

Regular price

$108.00

Sale price

$160.00

(0 available in stock)

Broadcast Tools SS 2.1 Automation Switcher Router RS-485 Control

With Power Supply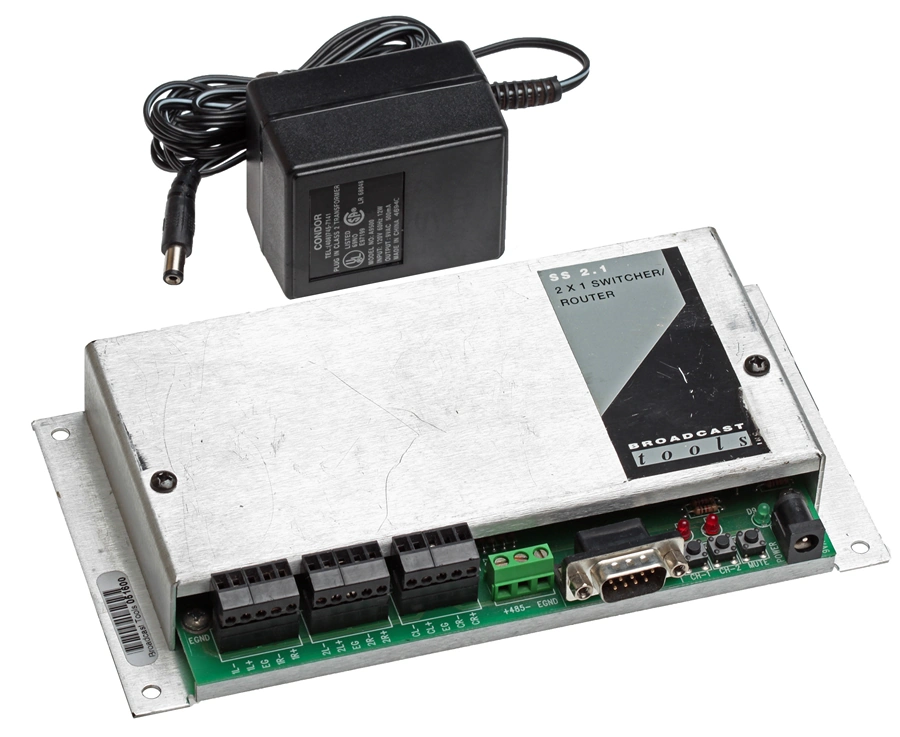 Photos show the actual item for sale
Item is used and has been tested for good power-up and response to the channel select switches on the board.
Description
The SS 2.1 passively switches or routes a variety of electrical signals to a destination.
The SS 2.1 selects any one of 2 stereo inputs to a single stereo output.
The SS 2.1 provides PASSIVE switching through gold contact relays. The passive switching means that the unit can route a signal in either direction (any one of 2 stereo inputs to a single destination, or a single source to any one of 2 destinations).
Due to the passive nature of the switching, any input level and impedance can be used. Inputs may be balanced or unbalanced, while output levels,impedance, distortion, noise and balancing will match that of the selected input.
In addition to the normal use with audio signals, the unit can also be used to switch digital signals and telephone lines.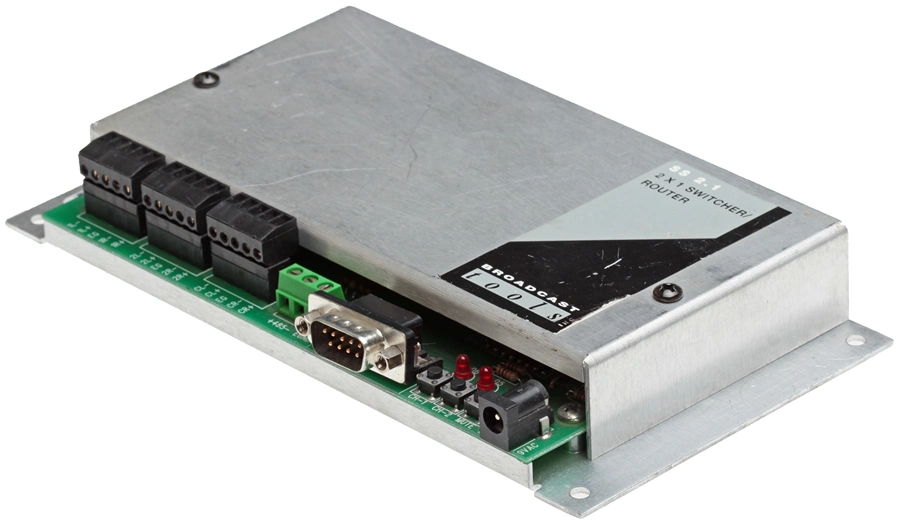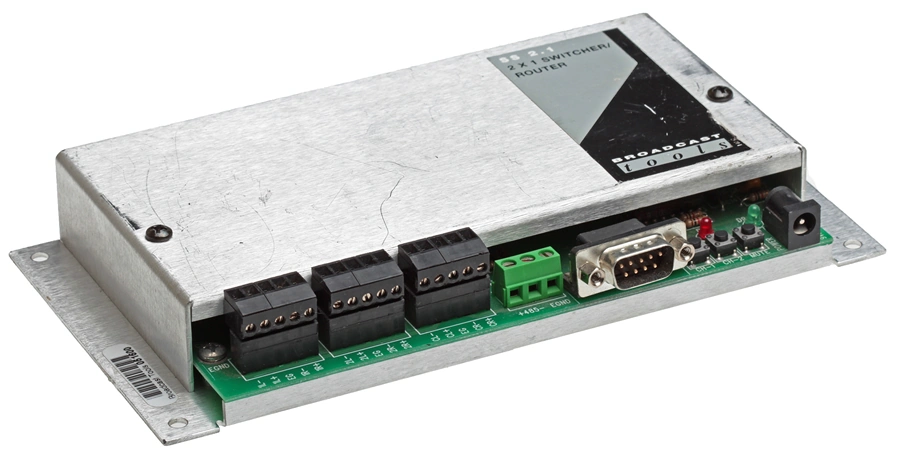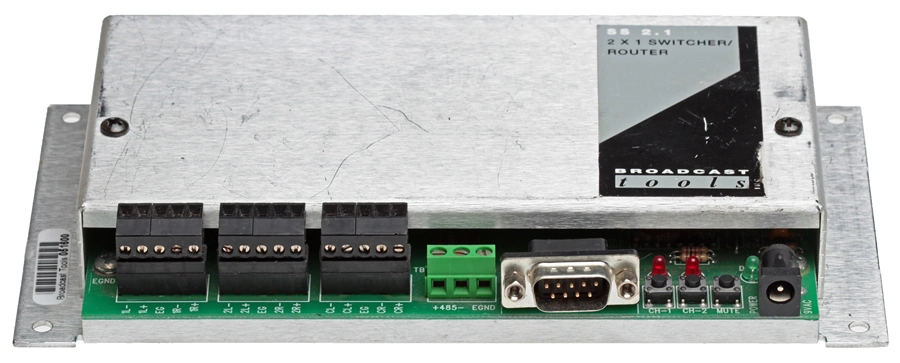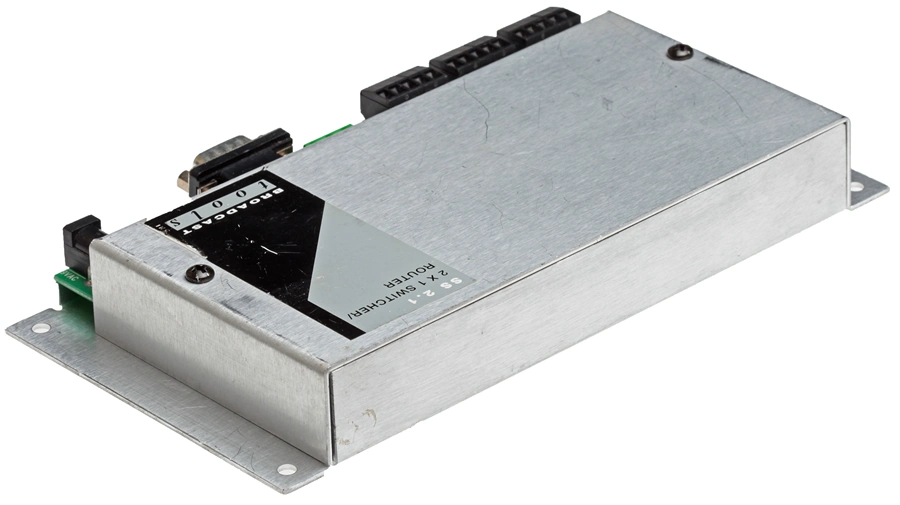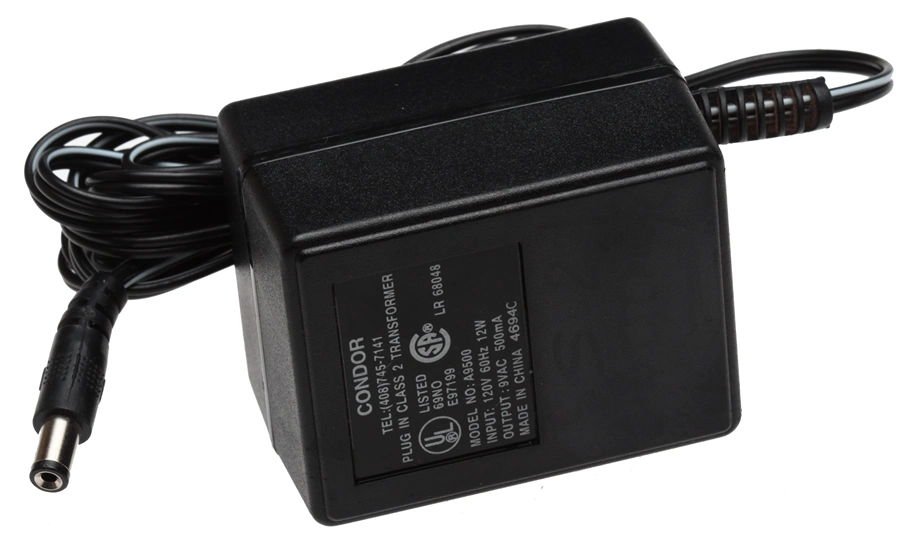 ---
Share this Product
---
More from this collection