Broadcast Tools VAD-2 Program Loss Alarm Dialer Silence Sensor Failover Relay [Used]
(
234013225916)

)

Regular price

$203.00

Sale price

$302.00

(1 available in stock)

Used, Good Condition • Program Loss Alarm • Pager Dialer • Silence Sensor • Failover Relay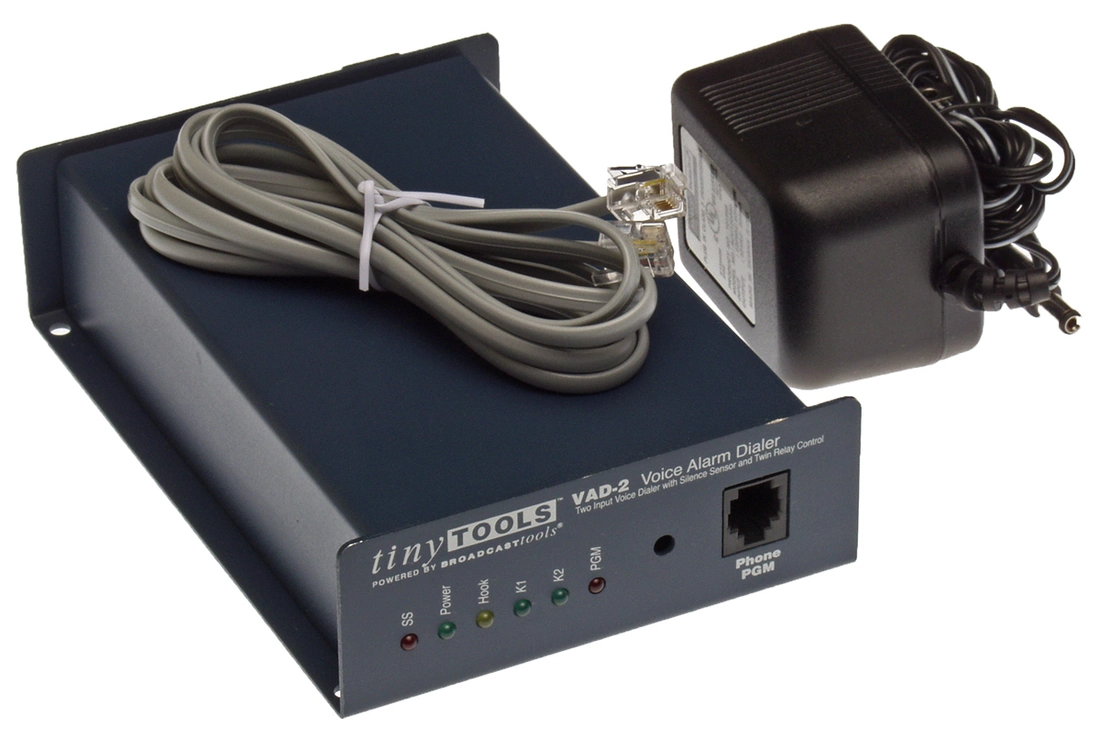 Used, in good condition. 115V power supply included.  Further details may be obtained from the User Manual at https://www.prostudioconnection.net/1703/Broadcast_Tools_VAD-2_Manual.pdf

Description
The tiny TOOLS VAD-2 is a user programmable two-input multi-number voice/pager auto dialer with integrated stereo silence sensor, designed for dial out paging and/or voice message notification.
The VAD-2 is equipped with two dry contact inputs and stereo silence sensor, which, when tripped, will sequentially dial a pager and/or up to four different phone numbers and play back a user recorded message corresponding to the tripped input.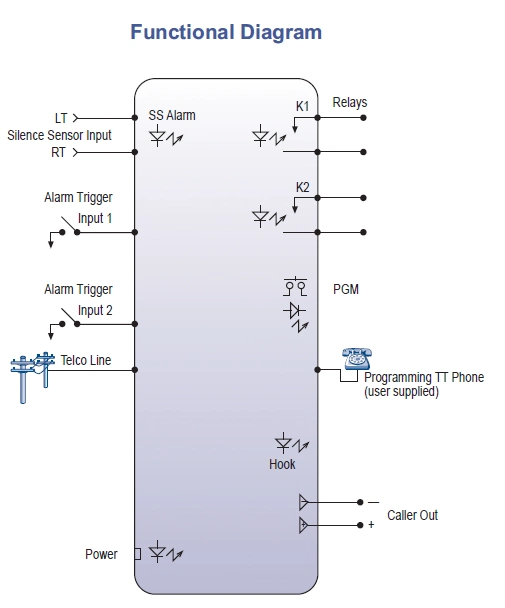 The VAD-2 is also provided with two SPST one amp relays for the control of external equipment.
The VAD-2 can store up to four 32 digit phone numbers and one 32 digit pager phone number which may be associated with any of the two inputs and/or stereo silence sensor.
The VAD-2 is capable of remote or local configuration and message recording with a total recording time of 16 seconds. The two SPST relays may be programmed for momentary, latching or tone duration operation. * An additional feature of relay K2, is the ability to be programmed for normal operation or configured to close when an alarm is activated.
Full details may be obtained from the User Manual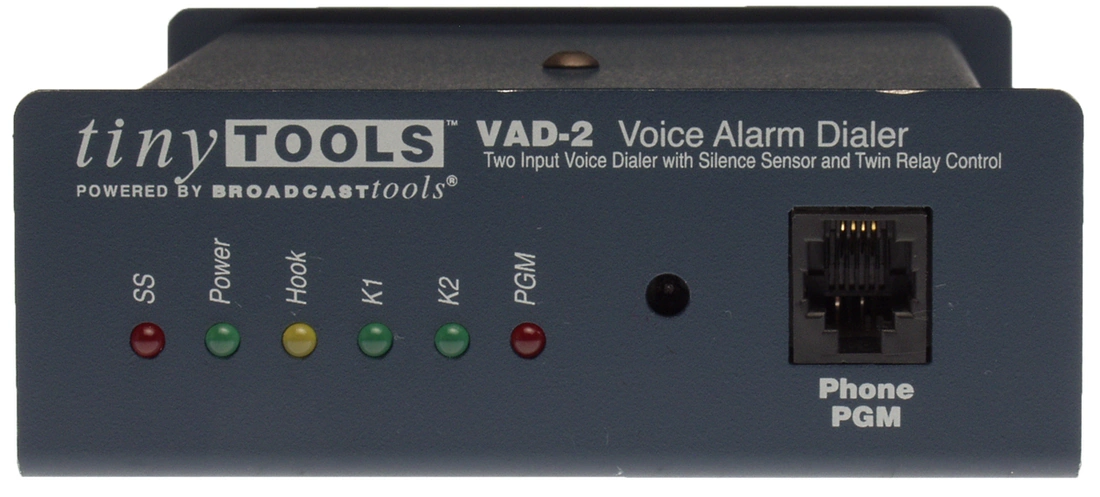 Features
Two user programmable normally open or closed status inputs
Stereo Silence Sensor with programmable alarm time delay.
Two SPST one amp relays with momentary, latching or tone duration operation
Local and remote programming and recording
Remote security and program access codes
Stores up to four 32 digit phone numbers and one 32 digit pager number with up to 32 digits of pager data
16 seconds of message record time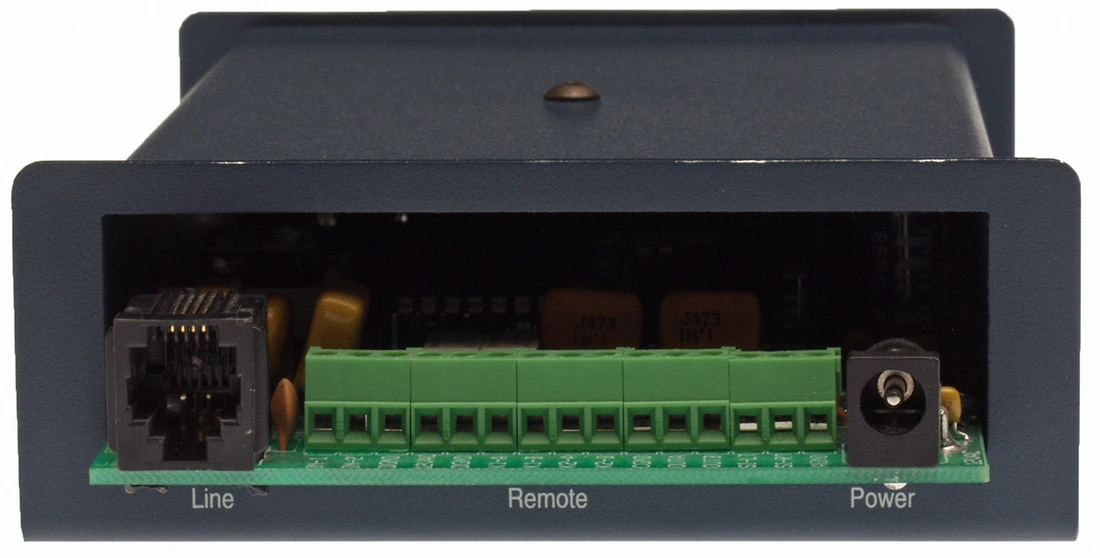 Pager compatible
CPC (WINK/COD) detection
Non-Volatile Memory
User programmable independent message repeat and global lap counter
User programmable ring delay
Phone line and power supply built-in surge protection
120 VAC wall transformer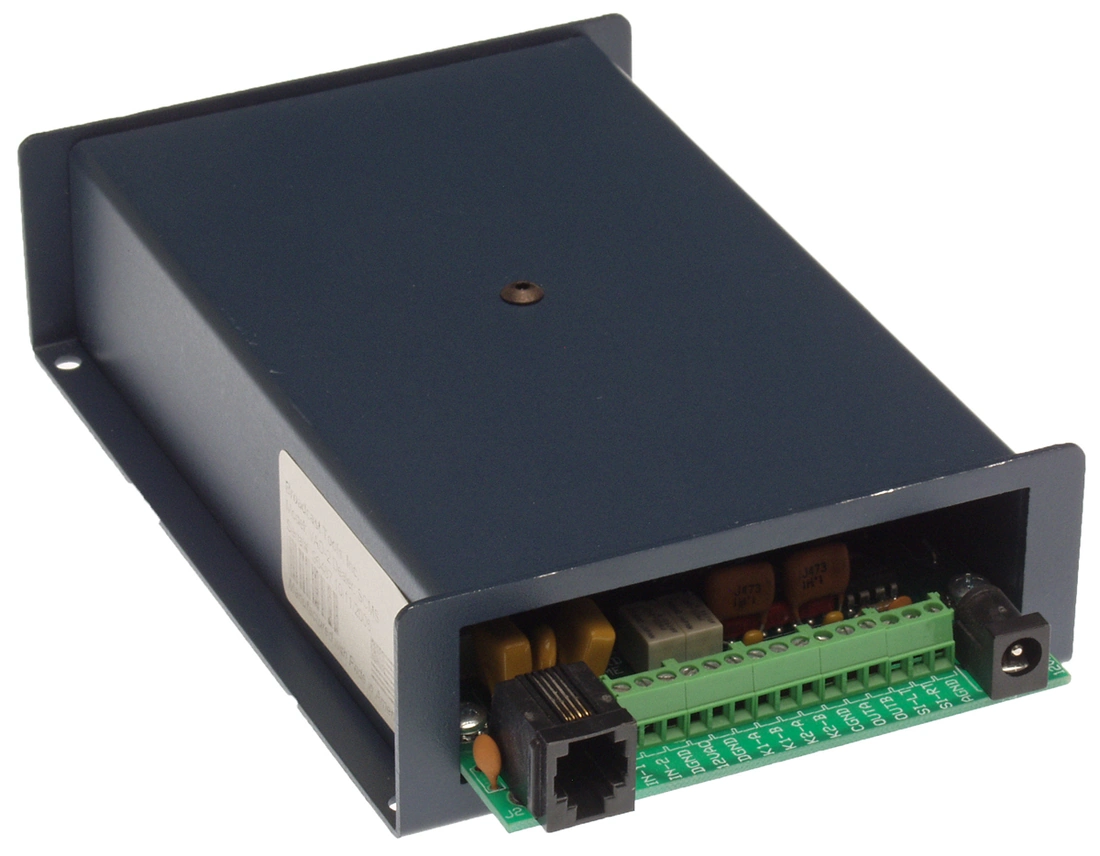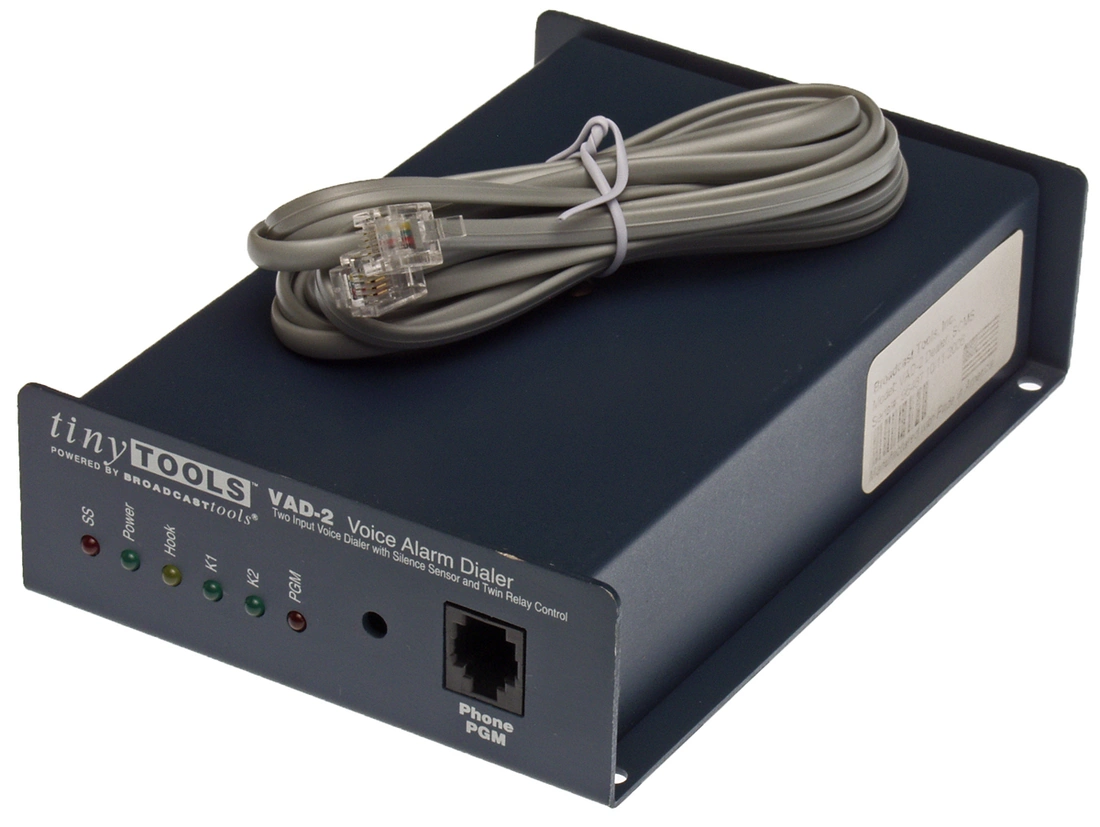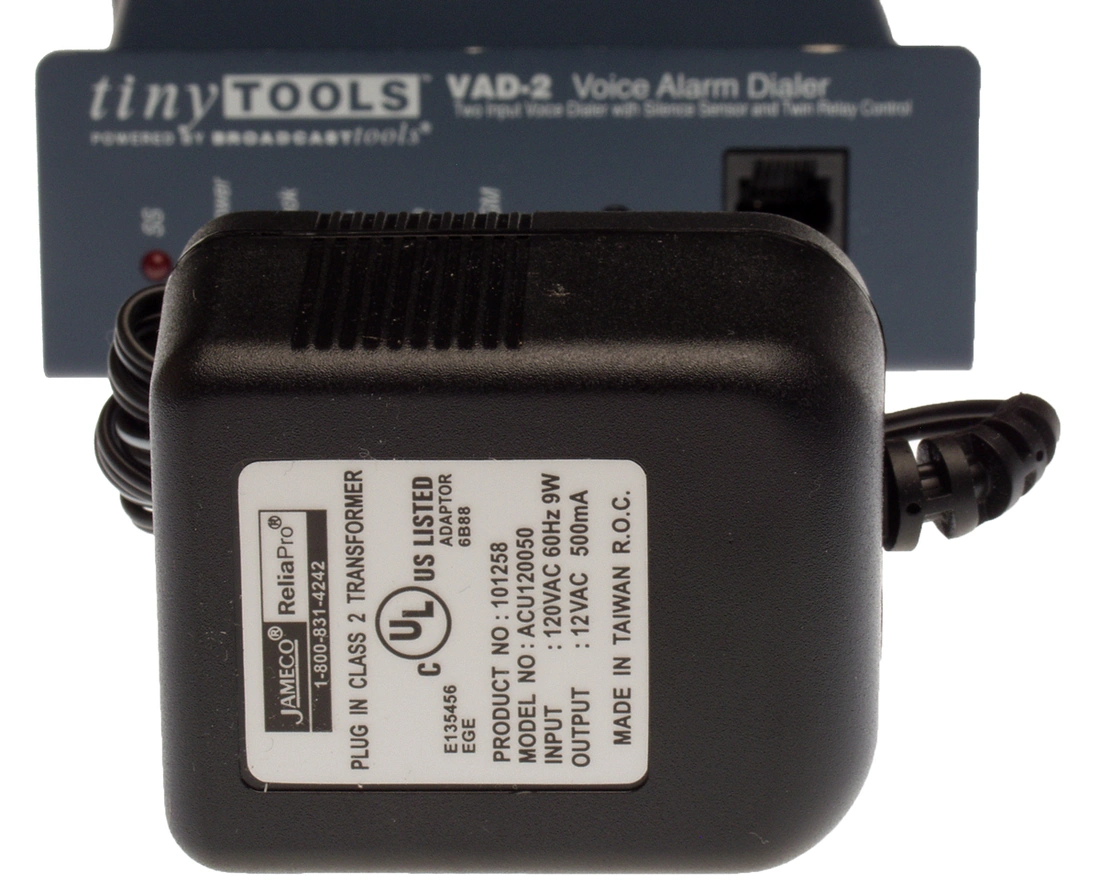 ---
Share this Product
---
More from this collection