Broadcast Vision BV3001 Stereo Low Power FM Transmitter HiFi Audio Church Gym [Used]
(
233679649631)

)

Regular price

$190.00

Sale price

$364.00

(1 available in stock)

Tested/Guaranteed • Great for Church/Home/Gym/Sports Bar etc • Relay Any Audio Signal Over FM Radio Frequency • FCC Part 15 Approved • Stereo Low Power FM Transmitter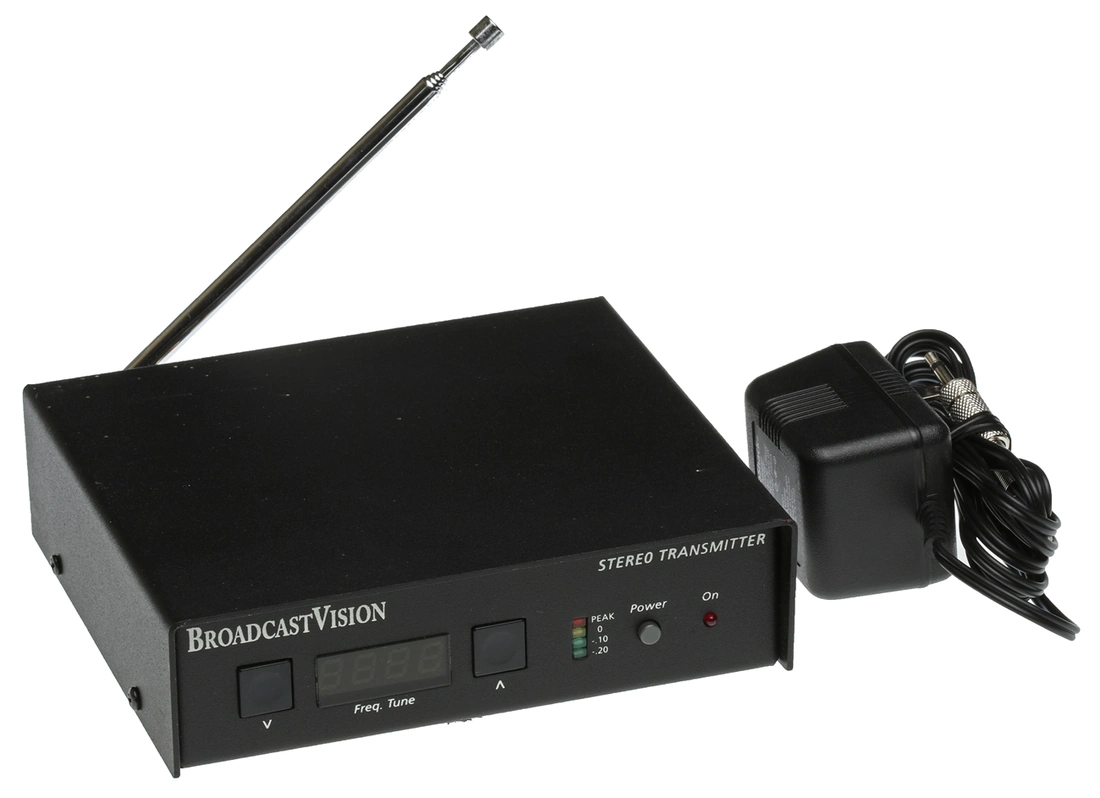 A used Broadcast Vision low power stereo transmitter in good condition and tested for proper operation. It's suited to local transmission only - say, up to 400-500 feet over open terrain when sending to a car radio. The biggest determinants of range are the height of the antenna above ground level and how 'clear' the path is between transmitter and receiver. For greater range mount the transmitter higher in the air and avoid having mental objects between the transmitter and receiver. Includes 115V AC power supply as shown. Audio input is via twin RCA connectors - audio cable not included.
Description
Here's a BV3001 FM transmitter from Broadcast Vision.
They are commonly used in Gyms to allow users to listen to TV etc on their walkman FM receivers. It could equally be used to send audio around a home or business for reception on any FM radio. (It is not compatible with the Broadcast Vision 900MHz system.)
Input sensitivity is 0.1V to 1V so any line level signal (such as from a headphone or AUX output) should work fine.

The unit is in a nice metal case that's more robust than something like a Ramsey FM25B.
These are great for sending audio from internet radio received on a PC around the home so that you can listen just like it was coming from a local station. The range will depend upon local conditions, but the unit is designed to be used with receivers in the very immediate area.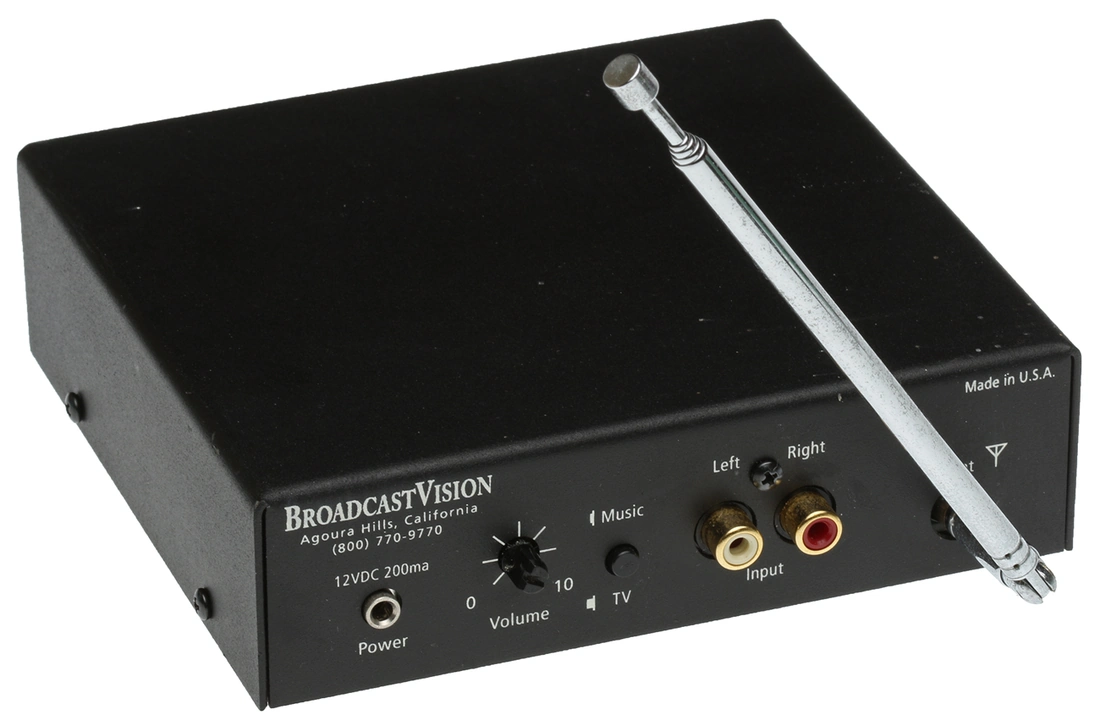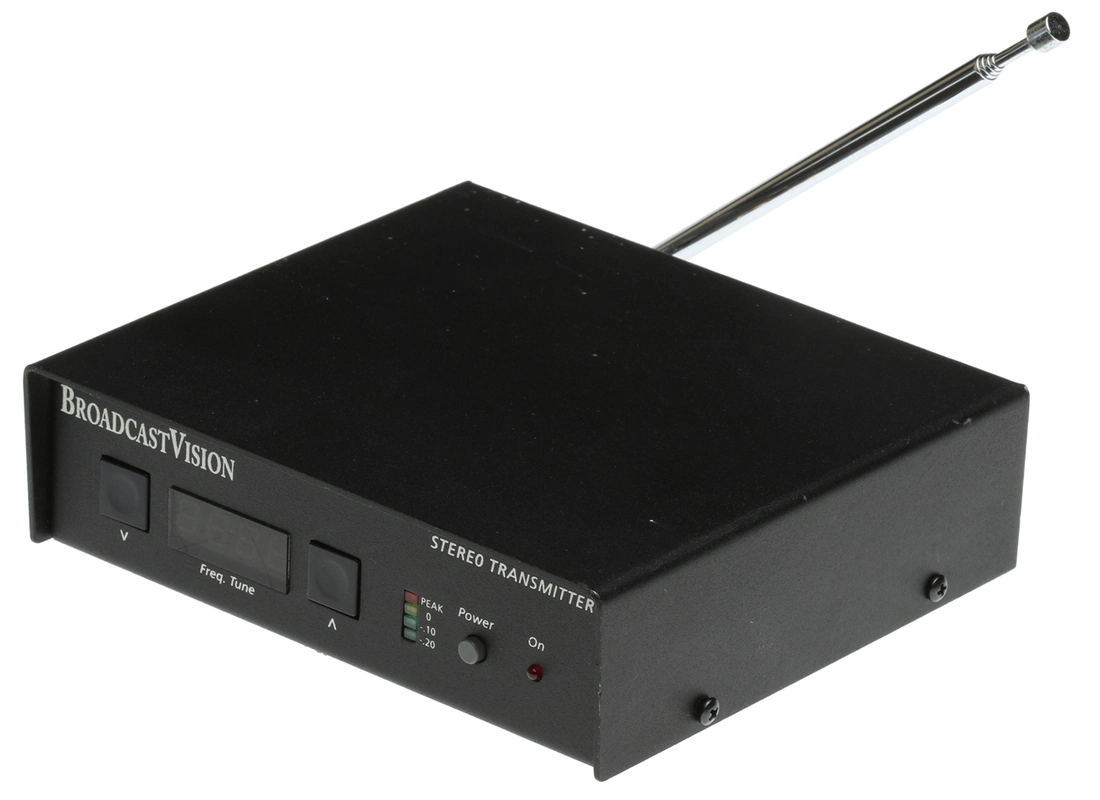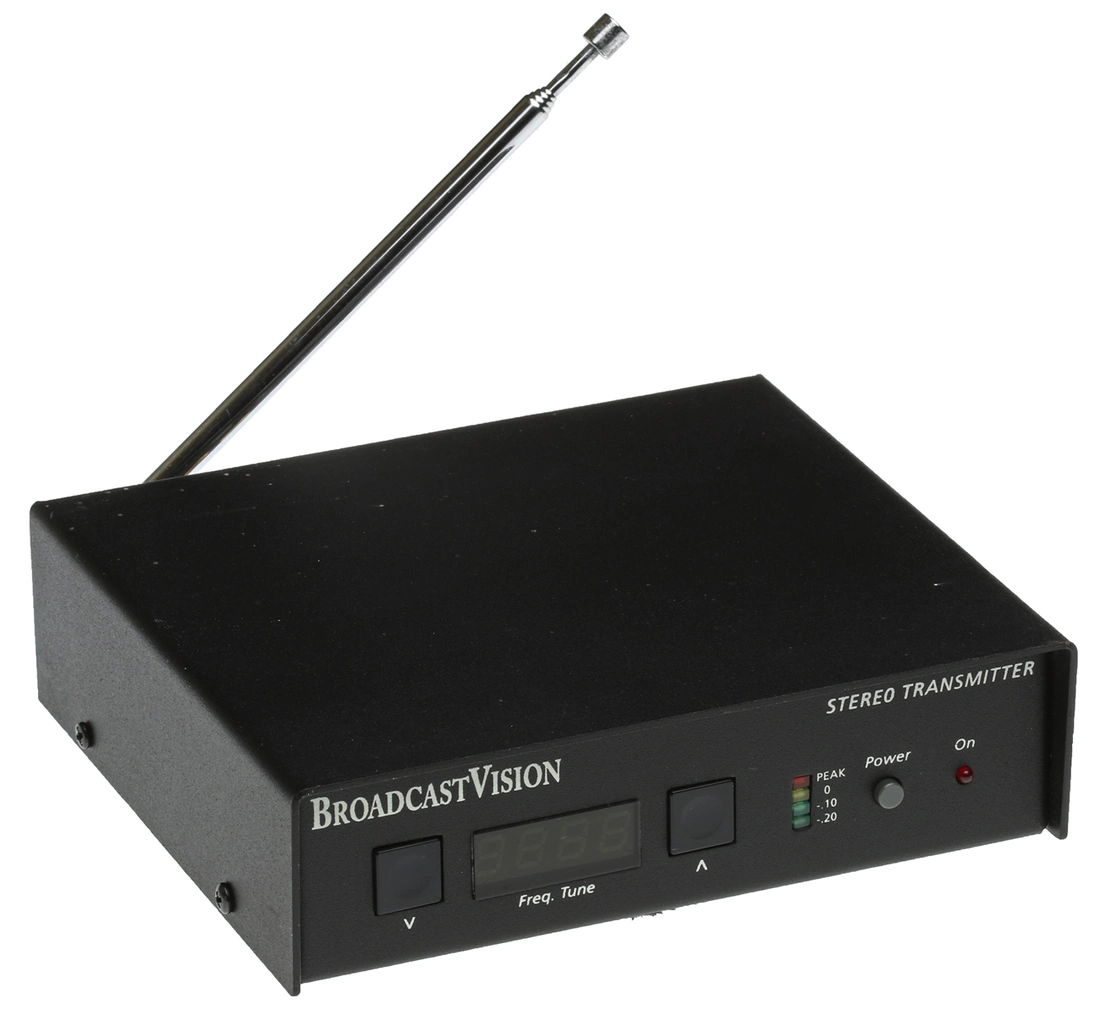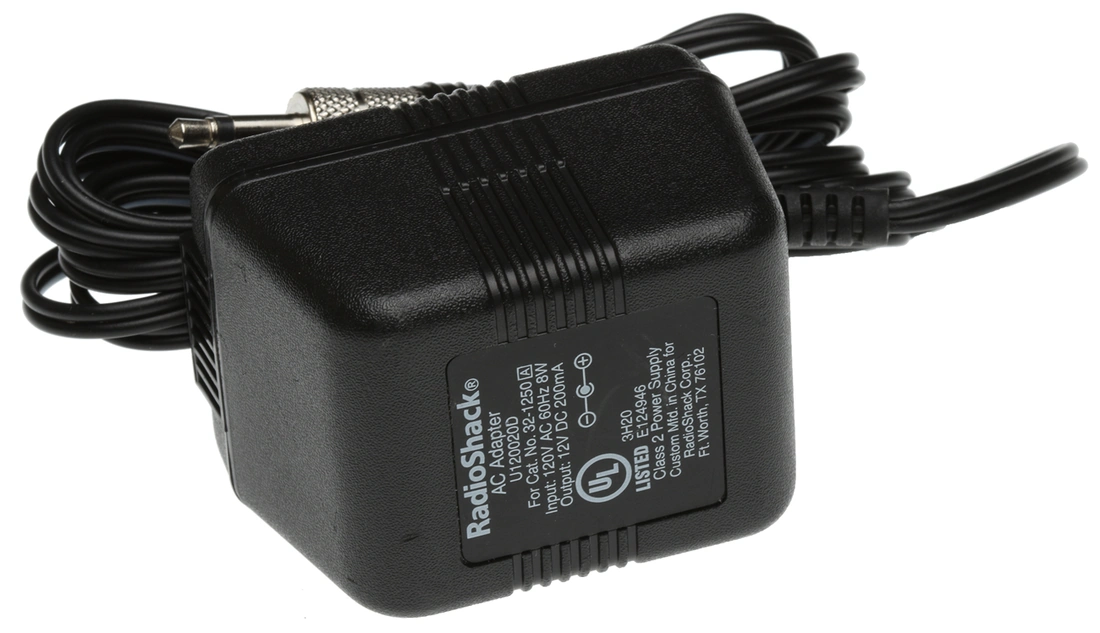 ---
Share this Product
---
More from this collection