Broadcast Vision BVE AXS-FMTD FM Audio Low Power Transmitter w/ SPDIF & TOSlink
(
363393653560)

)

Regular price

$246.00

Sale price

$361.00

(1 available in stock)

Tested/Guaranteed • Digital Inputs (TOSlink Optical, S/PDIF Electrical) • Home/Bar/Gym TV Audio • Relay Any Audio Signal Over FM Radio Frequency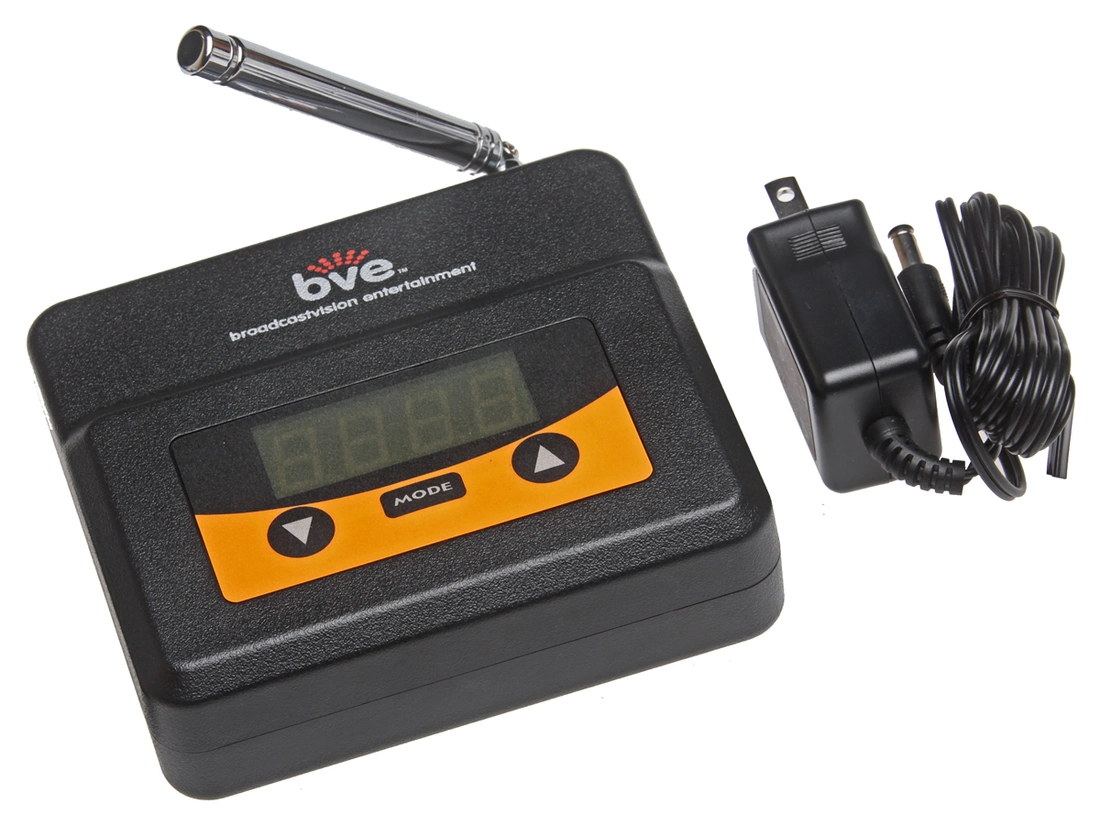 Item is as far as I know unused and in mint cosmetic condition.  Listing comprises the transmitter, a 115V AC power supply, wall mount bracket (not in images) and the original paperwork.  Item ships in plain packaging.

Description
Here's a low Power FM transmitter from Broadcast Vision. These normally sell for over $300.
They are commonly used in Gyms to allow users to listen to TV etc on their walkman FM receivers. It could equally be used to send audio around a home or business for reception on any FM radio.
Further details may be obtained from the User Manual
(https://www.prostudioconnection.net/1801/AXS-FMTD-Manual.pdf)
Output power is 1mW so the signal isn't going to interfere with your neighbors' reception if you stick with the telescopic antenna. Analog input sensitivity is 0.2V to 1V so any line level signal (such as from a headphone or AUX output) should work fine. Or you can use the digital input options - both TOSlink optical and SPDIF electrical via RCA jack are both supported.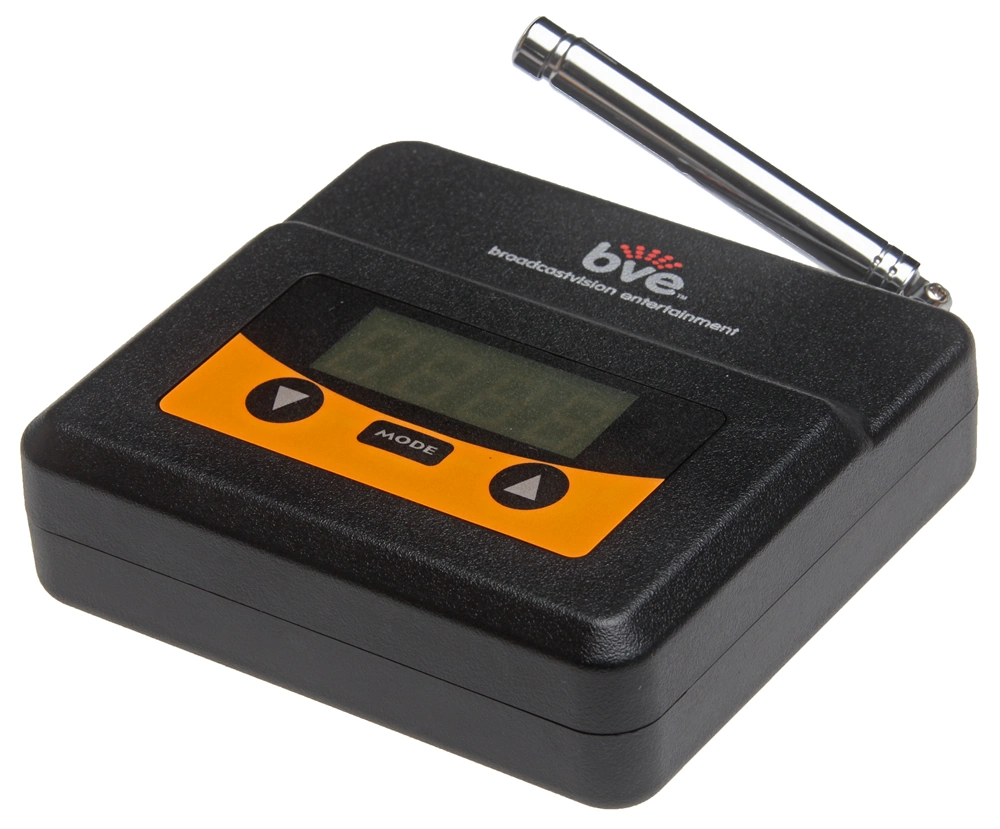 These are great for sending audio from a TV so that the program can be watched by someone wearing headphones, or for relaying internet radio received on a PC to receivers in the immediate area so that you can listen just like it was coming from a local station. The range will depend upon local conditions, but the unit is designed to be used with receivers in the very immediate area so you won't be broadcasting to your local neighborhood without additional arrangements.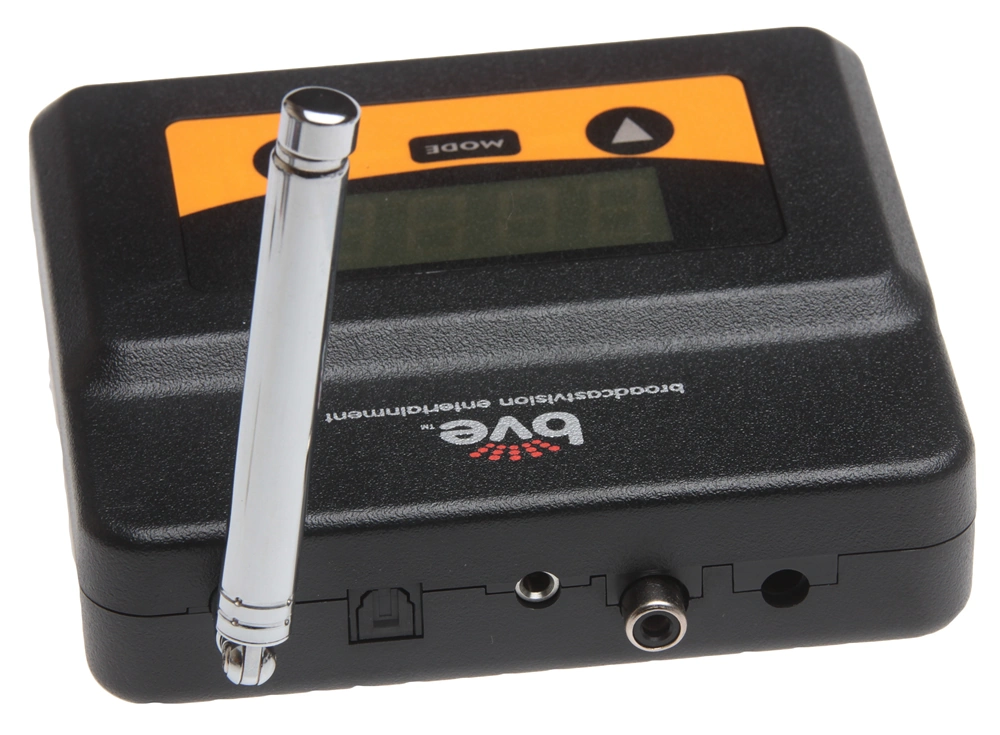 Details
The New Digital Input FM Transmitter from Broadcastvision Entertainment with digital optical, digital coax & analog inputs (exclusive with Broadcastvision) is the most universal entertainment solution available. With a transmission range of more than 25,000sq/ft, the FM transmitter provides high quality audio transmission for maximum reception.
Broadcast audio from a TV or any audio source with a digital or analog audio output jack.
With the FM system from Broadcastvision Entertainment, users listen on their FM enabled cell phones, MP3 players, FM Walkman-style radios or plug their headphones into our stationary receivers that are mounted on the cardio equipment. Choose between our feature-loaded 10-key receiver or the most popular receiver, the retro.
Requirements
Can be used with any audio source with an audio out (either digital coax, optical, RCA, headphone). For best results, place the transmitter above the equipment at a minimum of 8 feet.
Specifications
Transmission Range 25,000+ Square Feet
High visibility digital LED interface for maximum ease-of-use
Option for 100kHz and 200kHz channel spacing selection
Line Level Stereo Input plus digital coaxial and optical input capability included
High Fidelity Stereo Audio
Adjustable Audio Input Modulation Level
Modulation Level Indicator
Stereo On/Off Selection
Telescoping and rotational antenna for maximum application flexibility
Power Requirements: 12V, 300mA, 2.1mm Barrel Connector
Input impedance: 1K
Level Gain Control: 20 mV to 1V
Dimensions in inches: W: 5.5 H: 1.5 D: 4.75
Weight: 10 oz.
Item Includes
Transmitter
Power supply (115V AC to 12V DC @ 300mA)
Mounting bracket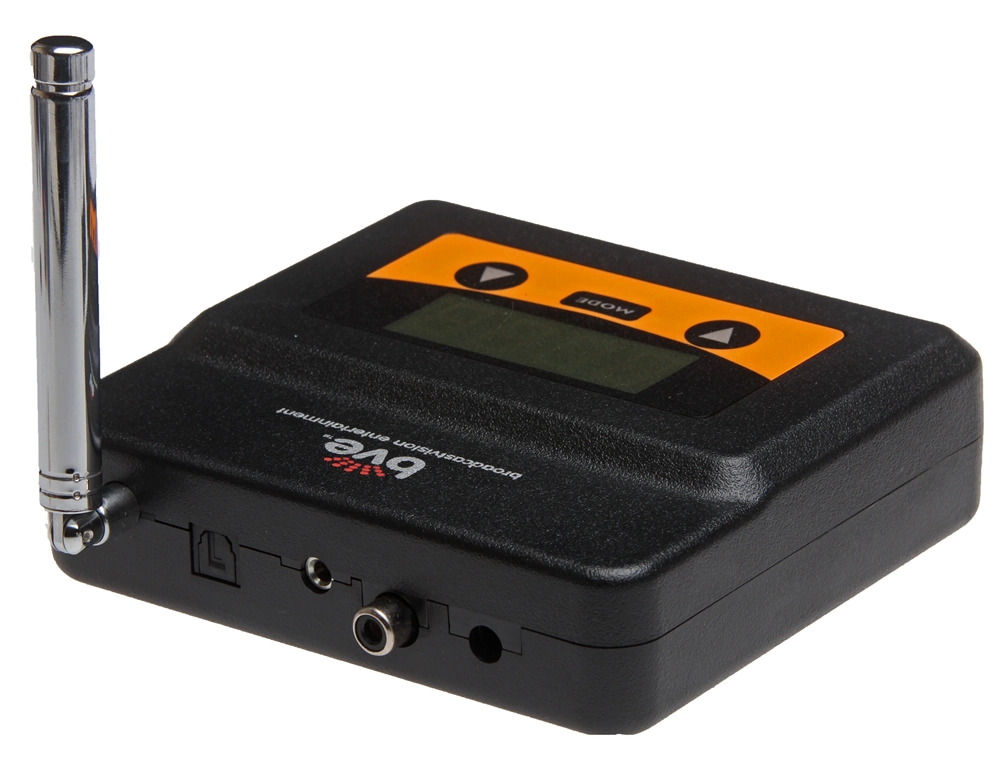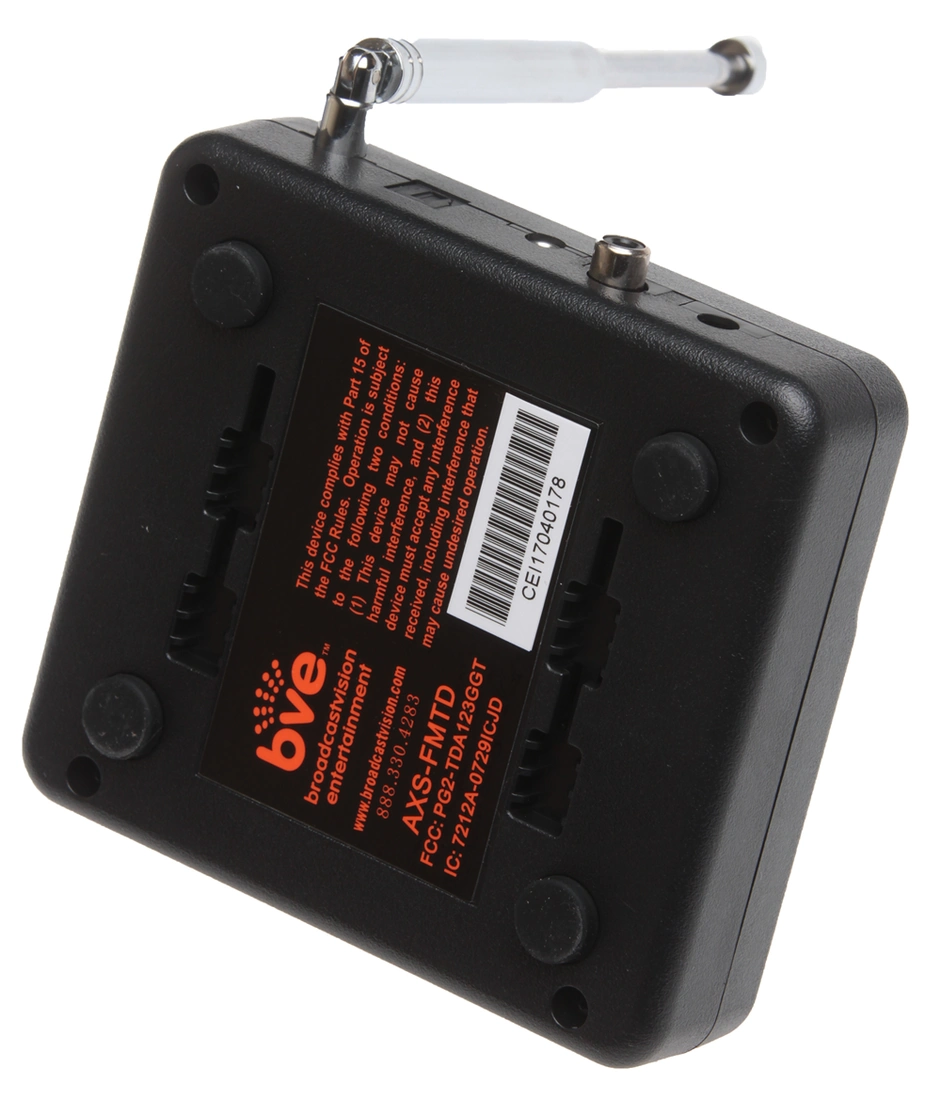 ---
Share this Product
---
More from this collection