Canare BCJ-XJ-A10TRA AES Digital Audio 10dB Pad XLR to BNC S/PDIF Adapter Balun [Used]
(
234065153168)

)

Regular price

$17.66

Sale price

$30.00

(7 available in stock)

Lightly Used • Converts 110 Ohm AES/EBU to 0.5V 75 Ohm S/PDIF Levels with -10dB Pad • Canare BCJ-XJ-A10TRA Digital Audio • AES/EBU <> S/PDIF Converter • Balun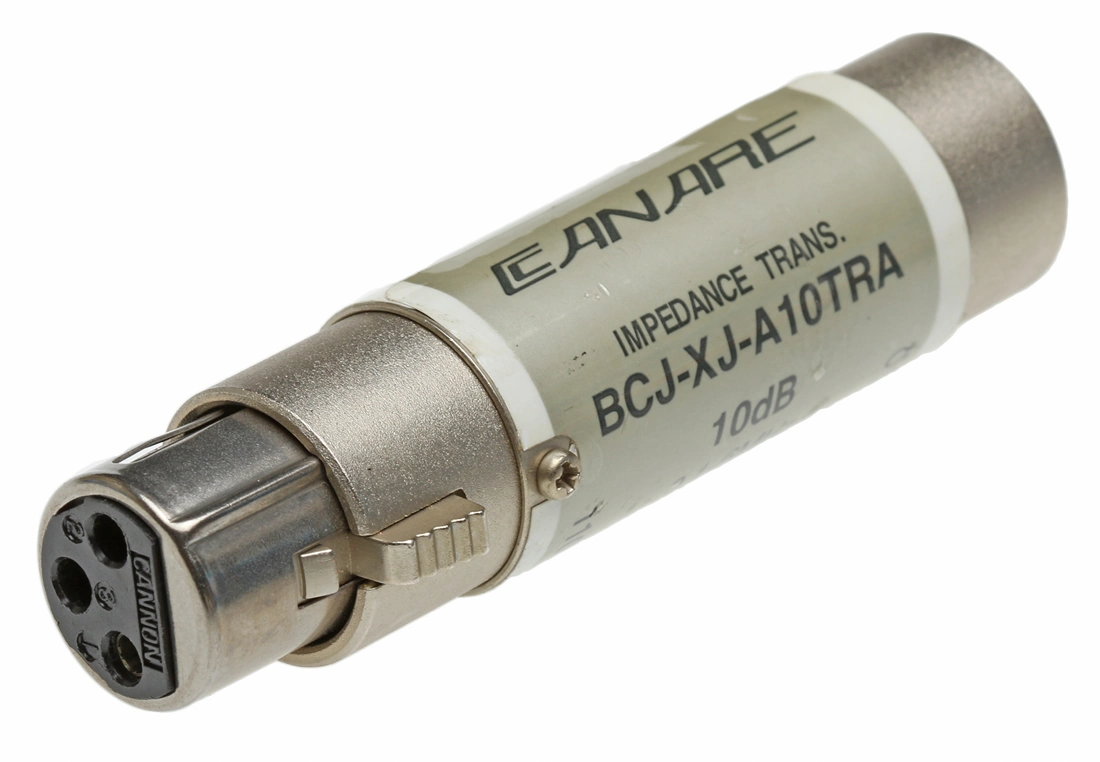 Product Description
Canare Impedance Transformers allow 75 Ohm coaxial transmission of all 2 channel AES/EBUDigital Audio signals. Low cost and easy to use, I/O adapters are designed to passively convert all standard AES/EBUDigital audio signals from 110 Ohm/XLR3 Output (@ 4.5 Volts) to a 75 OhmBNC coaxial cable and then back again to a 110 Ohm/XLR3 Input (200mV min). Also provides excellent rejection against hum and noise.
This version is fitted with a 10dB Attenuation Pad. "1 Volt peak to peak" output version for integrating base band Video DA's and Routing Switchers. XLR3-Female to BNC Female.
For the avoidance of doubt, this is not a Analog/Digital converter. It converts between two digital signal levels.
Usually Sells for $35 + Shipping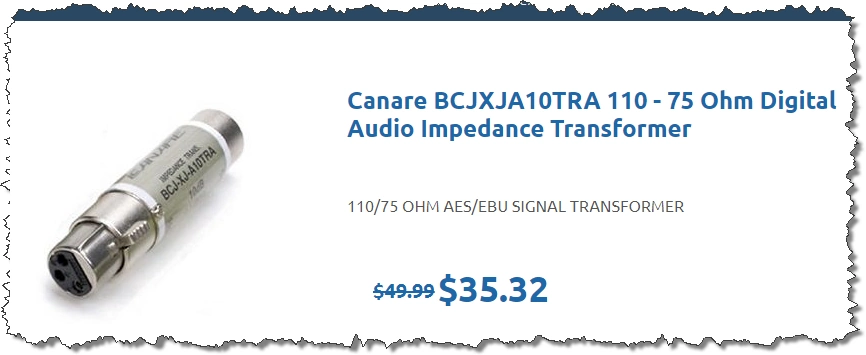 Applications:
Post Production Suites
Recording Studios
AES/EBUDigital Audio Routing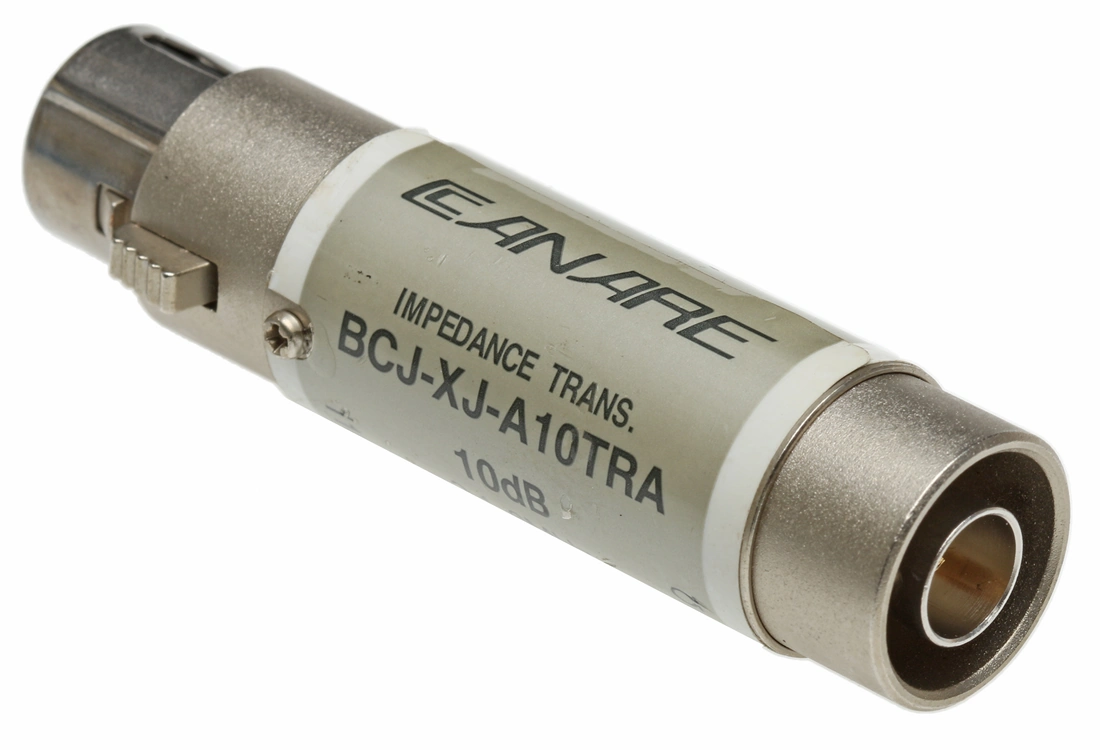 Features:
SMPTE 276M and AES3 Transmission Standard
Coaxial transmission of 2 Channel Digital Audio
Allows longer cable runs than 110 OhmTwisted Pair
AES/EBU Signal distribution using Canare 75 Ohm Video Patchbays
Specifications: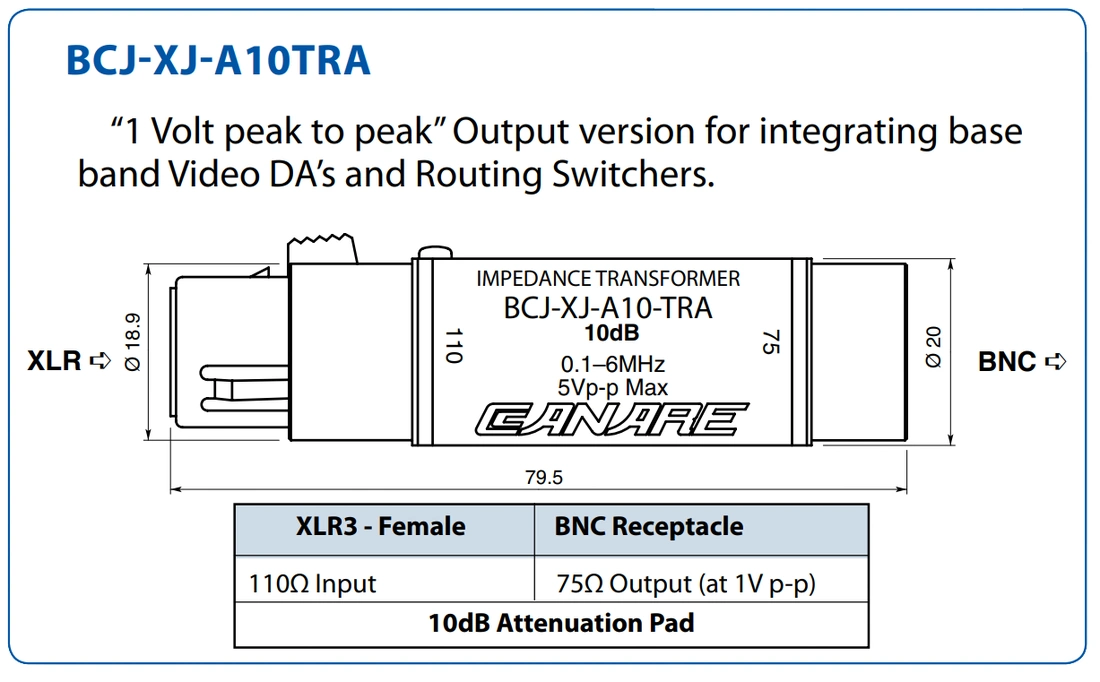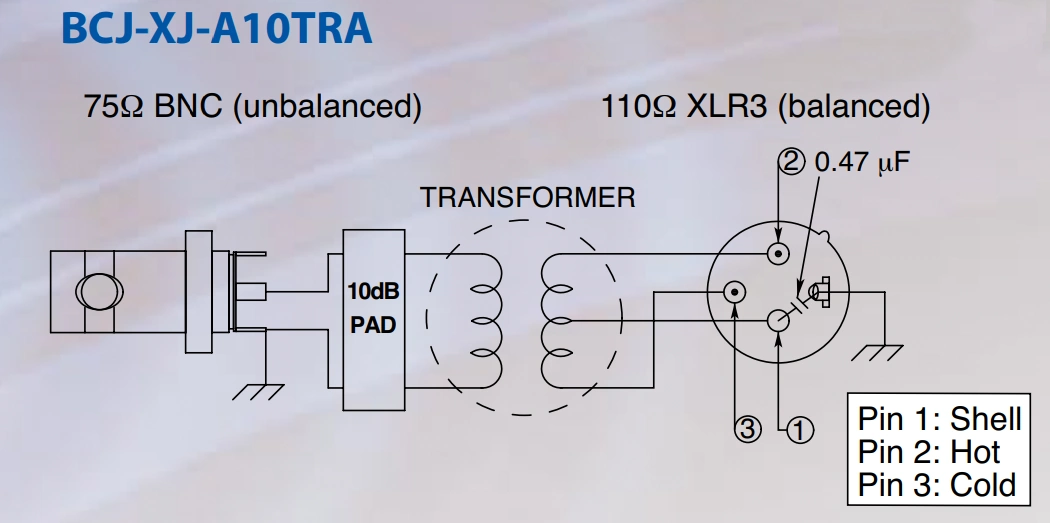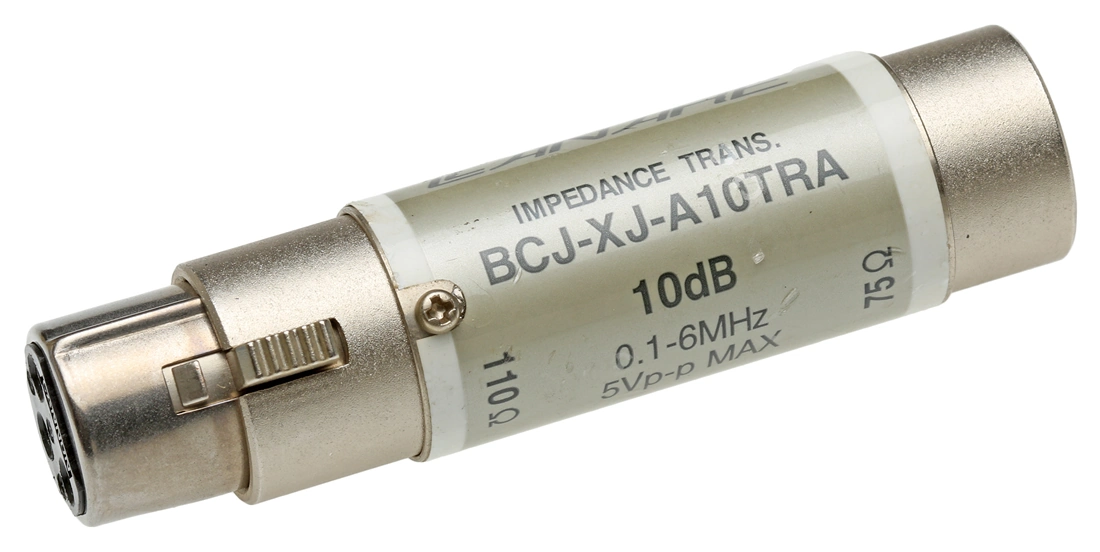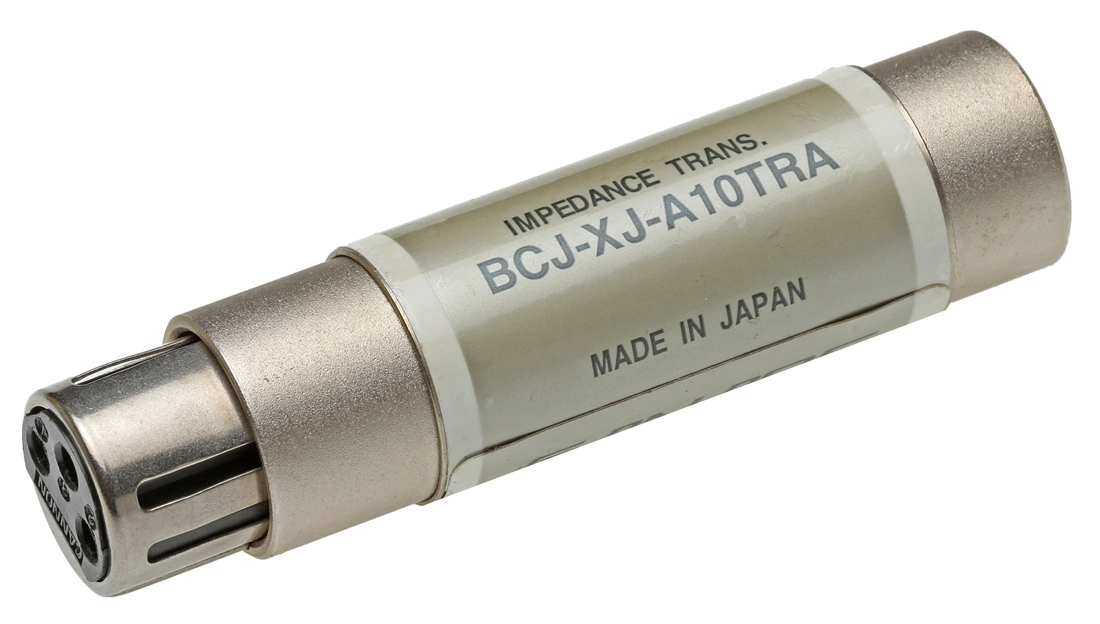 ---
Share this Product
---
More from this collection