Canare BCJ-XP-TRC Digital Audio Converter Balun 75 Ohm Coax 110 AES Twisted Pair
(
362890627391)

)

Regular price

$11.31

Sale price

$25.00

(2 available in stock)

Canare Digital Audio Format Conversion Balun • Converts 110 Ohm AES/EBU to 0.5V 75 Ohm S/PDIF Levels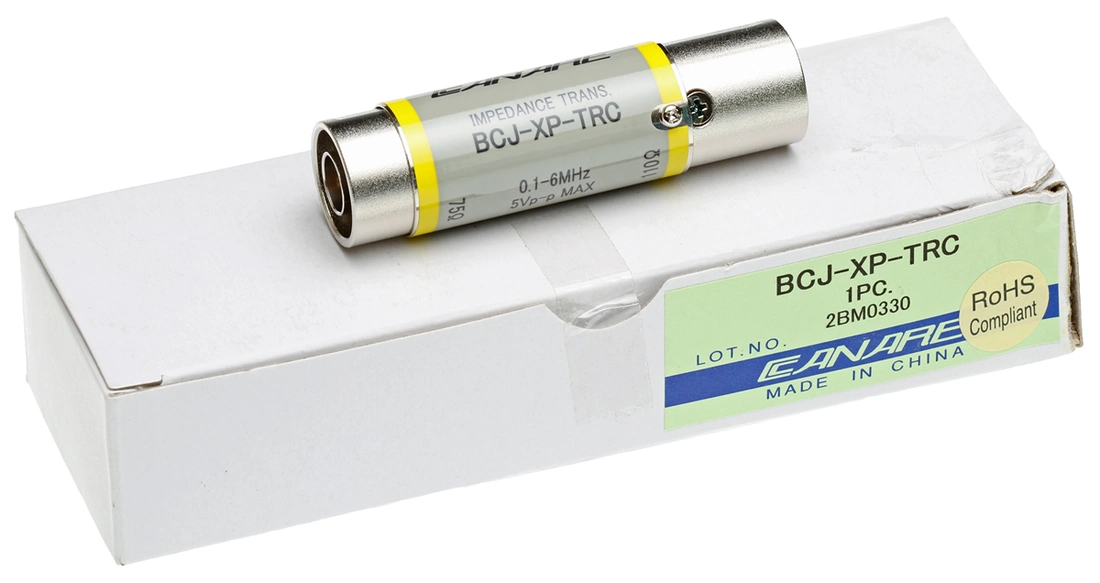 Items are new, open box in mint condition.  Some of the boxes may be slightly crumpled etc, but the contents are pristine.

Overview
This is a small in-line transformer for interfacing between 'Pro' digital audio equipment that generates digits of a couple of volts in level with an impedance of 110 Ohms - and consumer type equipment that is expecting to see a signal of no more that 0.5V amplitude with a 75 Ohm impedance.
Stated bandwidth is 6MHz so this should be good for signals of almost any common sample rate.
Connections are XLR male for the 110 Ohm signal and BNC for the 75 Ohm signal.
For the avoidance of doubt, this is not a Analog/Digital converter. It converts between two digital signal levels.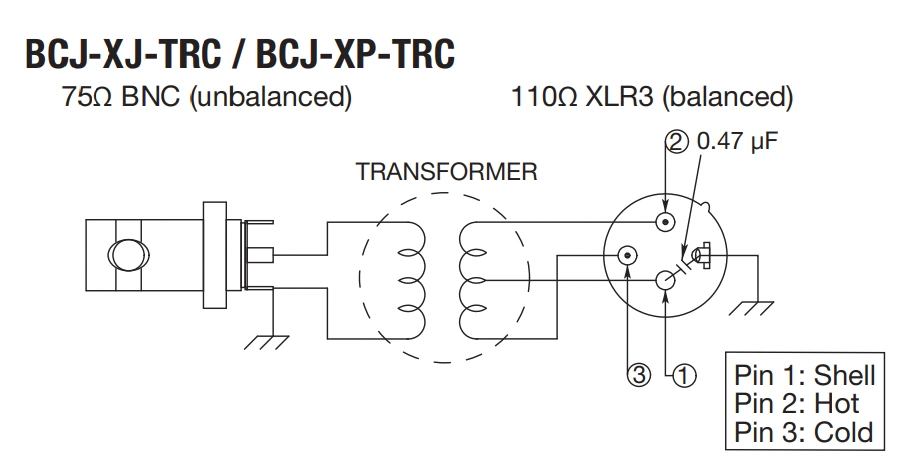 Usually Sells for $28.00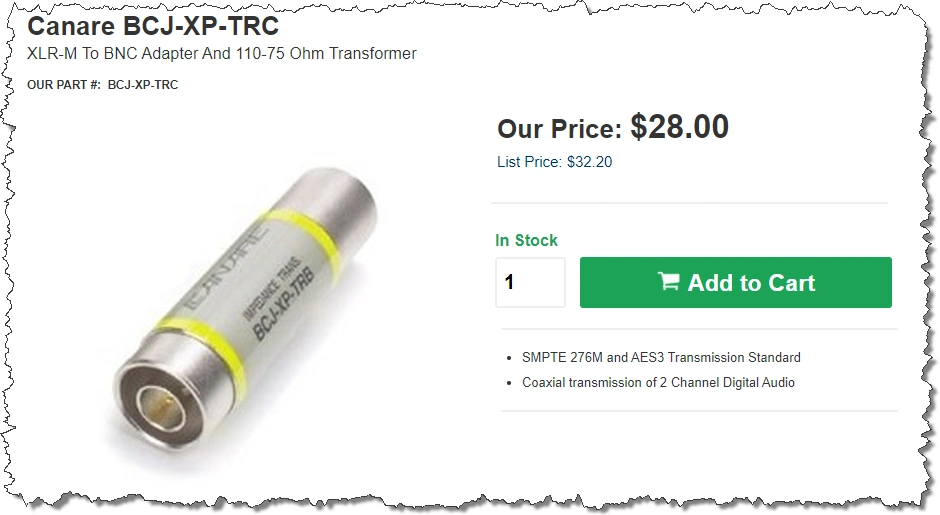 Description
This is an impedance transformer, used to allow longer cable runs than can be achieved using 110 Ohm twisted pairs.
Canare BCJ-XP-TRC Transformer Features:
SMPTE 276M and AES3 Transmission Standard
Coaxial transmission of 2 Channel Digital Audio
Allows longer cable runs than 110 ohm twisted pair
AES/EBU Signal distribution using Canare 75 ohm Video Patchbays
Canare BCJ-XP-TRC Transformer Specifications:
110 - 75 ohm Impedance Transformer
XLR3: Male
BNC: Female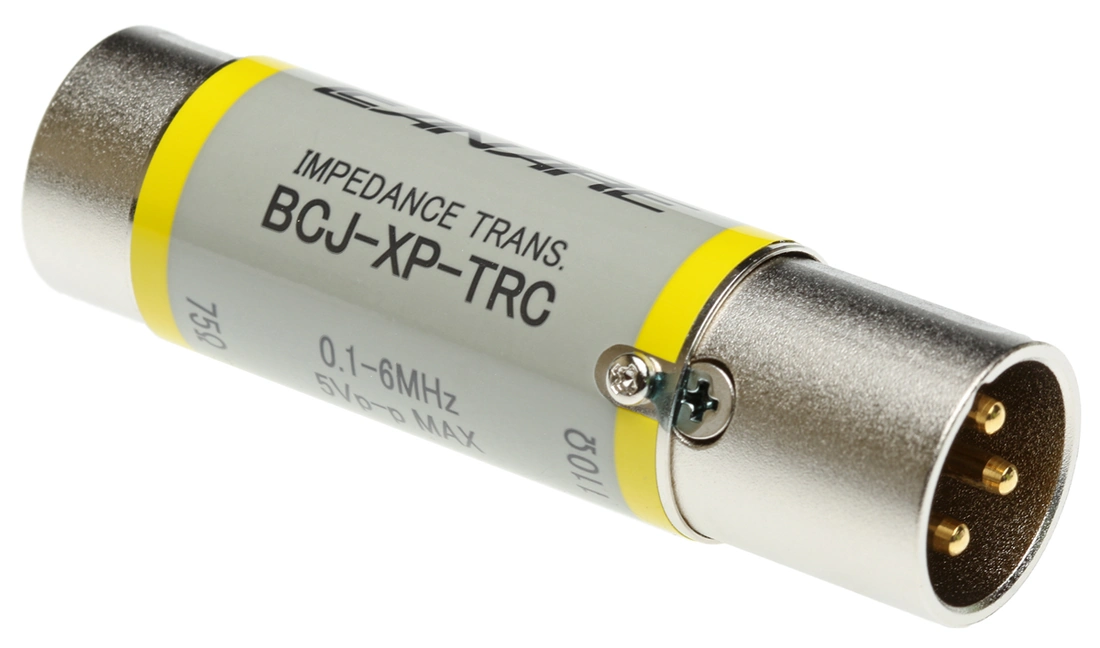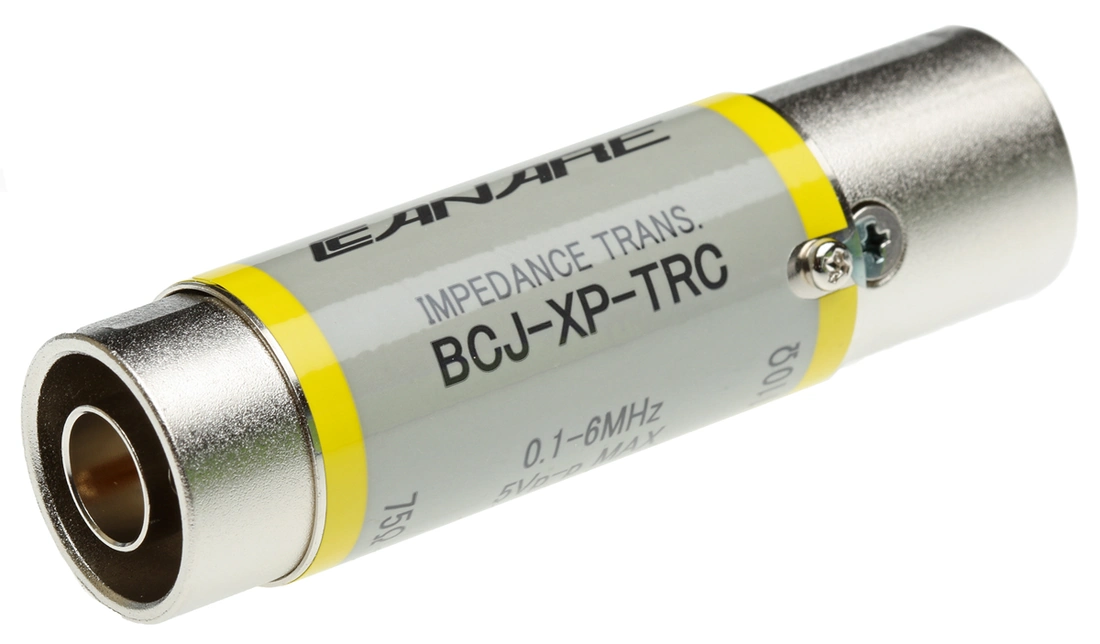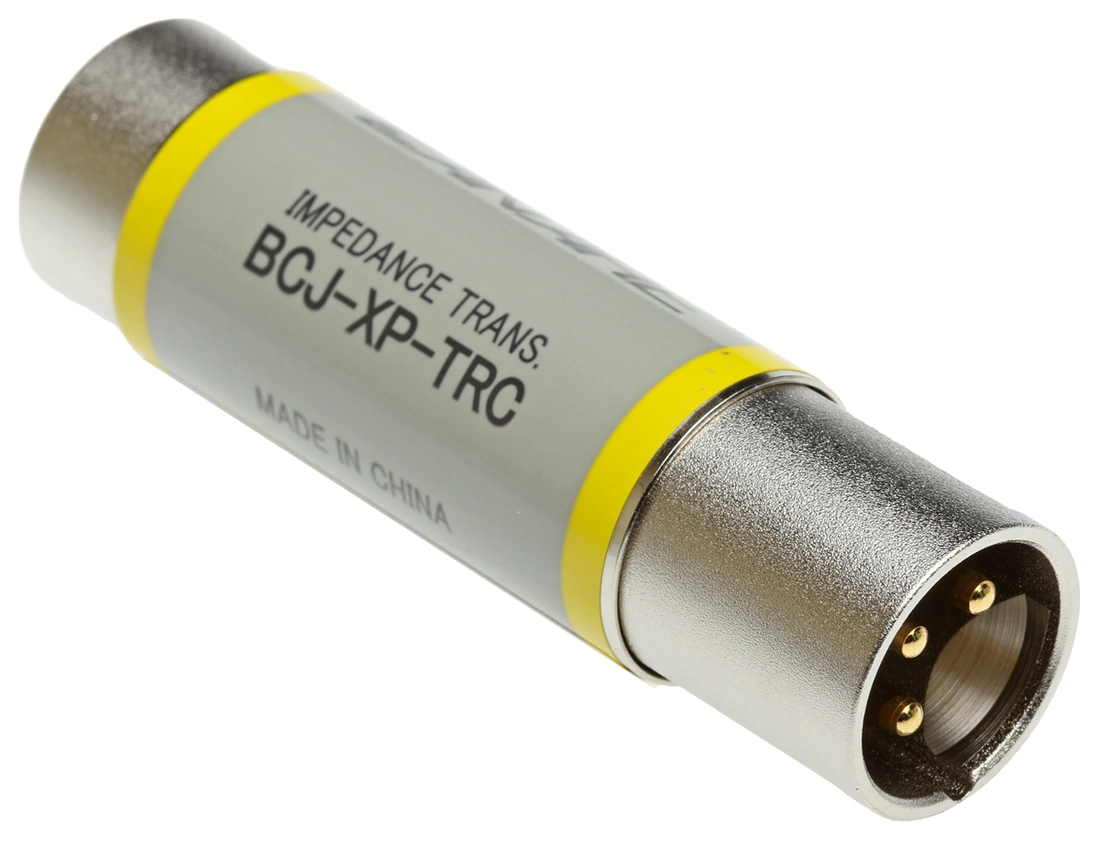 ---
Share this Product
---
More from this collection