Cardio Theater Fitness FM Stereo Low Power FM HiFi TV Audio Transmitter for Gym [Used]
(
233907344073)

)

Regular price

$22.60

Sale price

$202.00

(1 available in stock)

Tested/Guaranteed • Great for Gym Applications etc • Relay Audio Signal Over FM Radio Frequency • FCC Part 15 Approved • Stereo Low Power FM Transmitter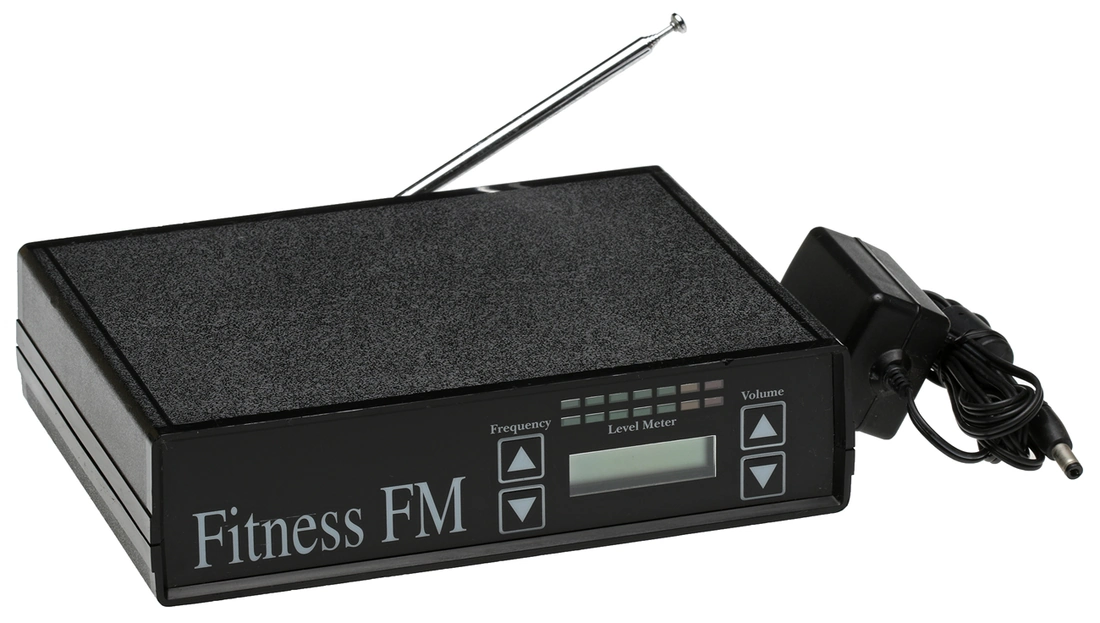 A used low power stereo transmitter in good condition and tested for proper operation, BUT NOTE that the modulation depth is on the low side so you will probably need to raise the volume a bit on the receiving device. I don't see any internal adjustment to raise the input sensitivity. This is probably not an issue for a Gym where some variation in levels is probably inevitable and perceived "loudness" is not major objective, but it may not be ideal for applications where full modulation is a requirement (eg. church lot-casting, broadcast etc). It's suited to very local transmission only. The biggest determinants of range are the height of the antenna above ground level and how 'clear' the path is between transmitter and receiver. For greater range mount the transmitter higher in the air and avoid having metal objects between the transmitter and receiver. Includes 115V AC power supply as shown. Audio input is via twin RCA connectors - audio cable not included. No unpictured cables, accessories or documents are included.
Description - Cardio Theater Fitness FM
Fitness FM is a state-of-the-art entertainment system that enables club members to use their own personal radios to tune in to a variety of television and music selections. This wireless system makes use of an FM transmitter, offers easy-access frequency controls, and is easy to install and maintain. Other features include: Phase Lock Loop Tuning to ensure the best possible signal and the largest transmission range. LED bar graph display allows for fast and easy adjustments.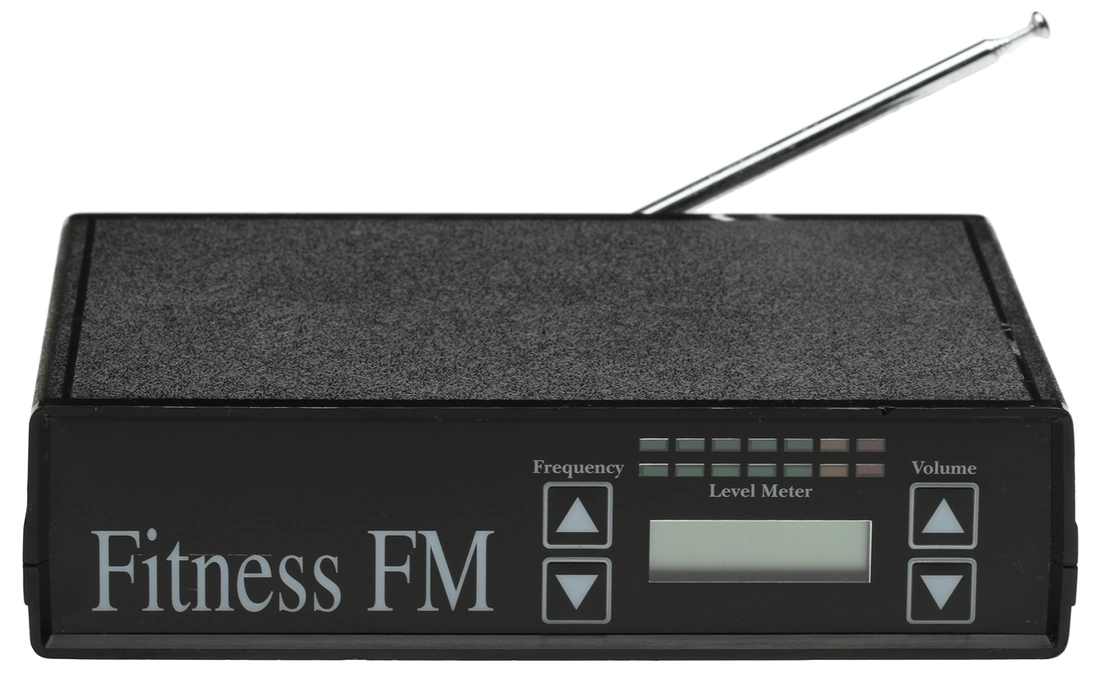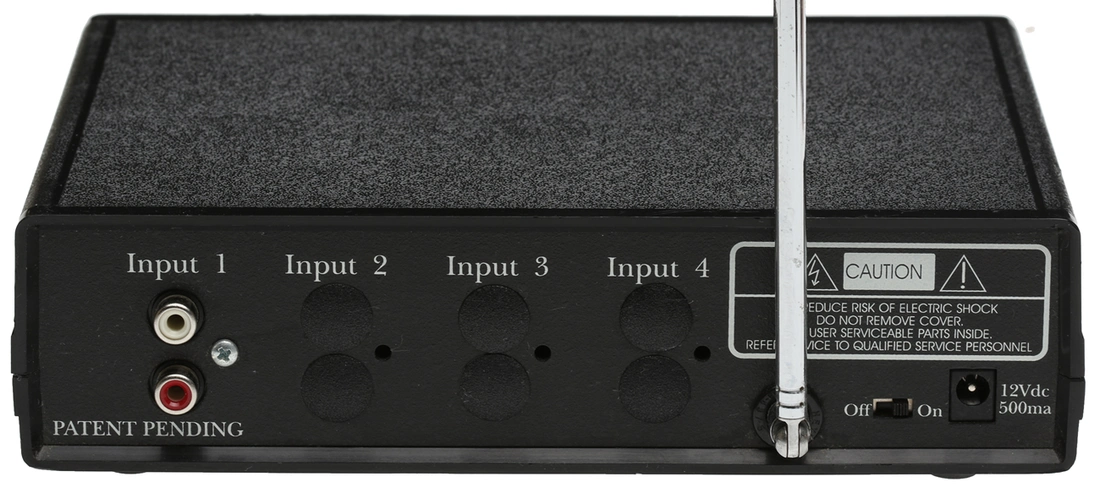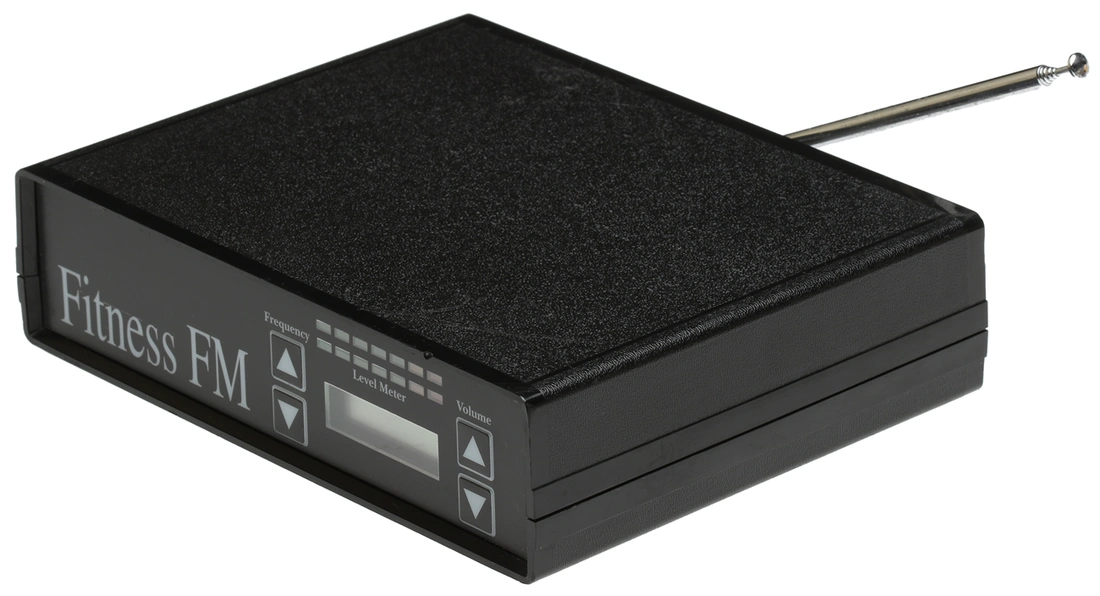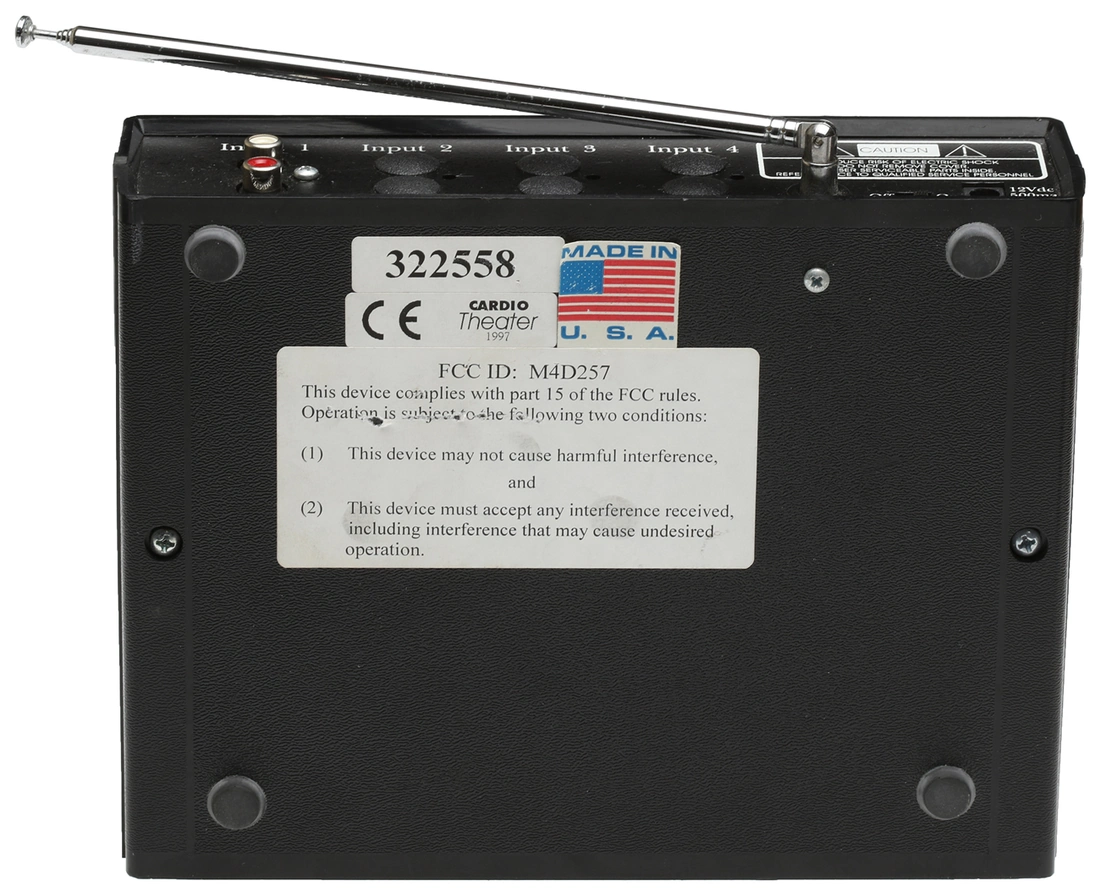 ---
Share this Product
---
More from this collection