Comrex TCB-2 Auto-Answer Telephone Coupler IFB Listen Line Monitor Responder 2A [Refurbished]
(
362997726699)

)

Regular price

$148.00

Sale price

$220.00

(1 available in stock)

Tested/Guaranteed • Fully Working • Good Condition • Auto-Answer Telephone Coupler • IFB • Listen Line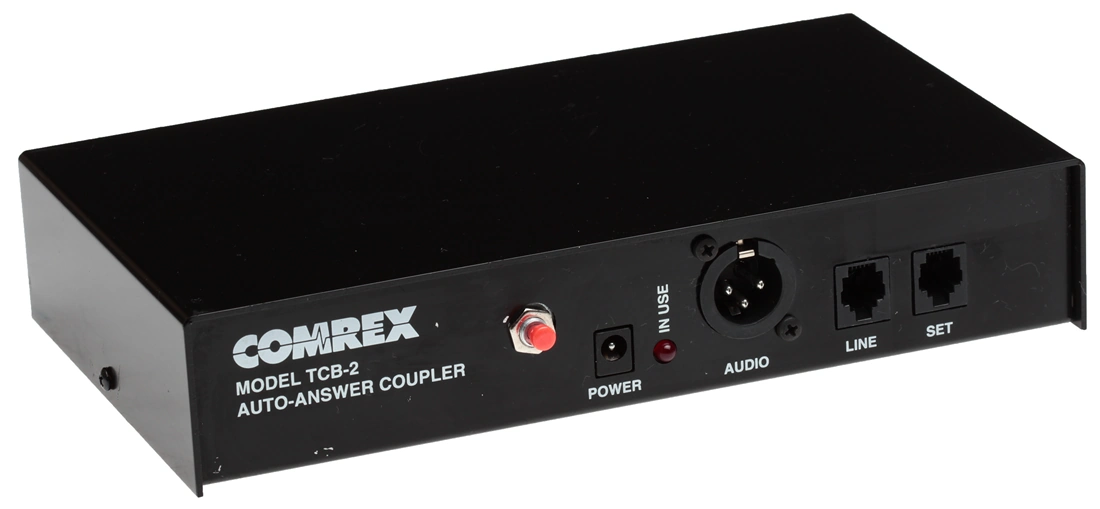 Item is lightly used, in good cosmetic condition with just some minor paint blemishes etc. It has been tested to confirm correct operation. No printed manual is included but a copy may be downloaded here. A switch has been installed on the front panel which is usually used to perform a manual ring-trip/line seize - see interior photo. This is a multiple item listing so there will be some minor, non-performance affecting cosmetic variations between units but the photos are representative of the condition of all units.
Description
Comrex Auto-Answer Telephone Couplers provide clean, transparent transformer connections from telephone lines to external audio equipment. State of the art circuits and rugged construction assure highest quality and years of reliable service. The couplers feature modular jacks for quick installation by non-technical personnel. Comrex Telephone Couplers are designed and FCC registered specifically for broadcast use. Program may either be sent or received.
For more details please see the User Manual
(https://www.prostudioconnection.net/0912/TCB-2%20Manual.pdf)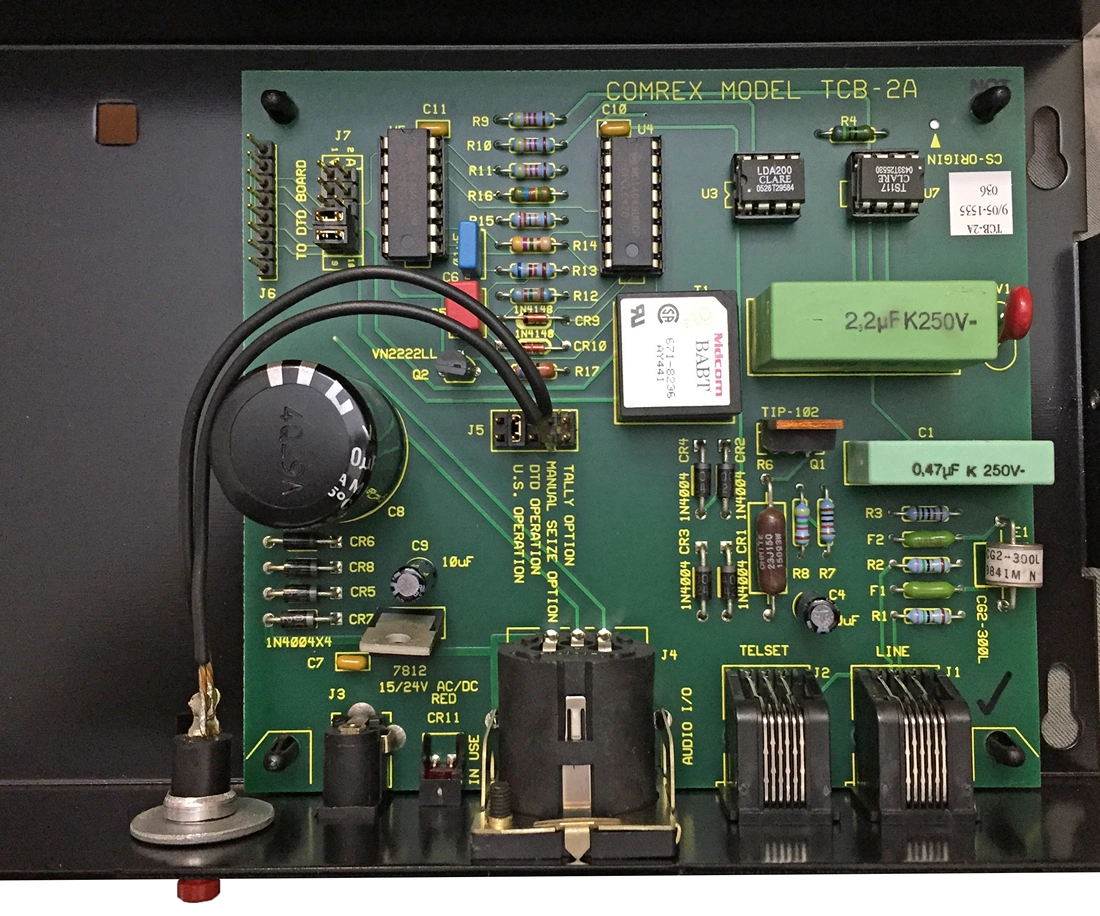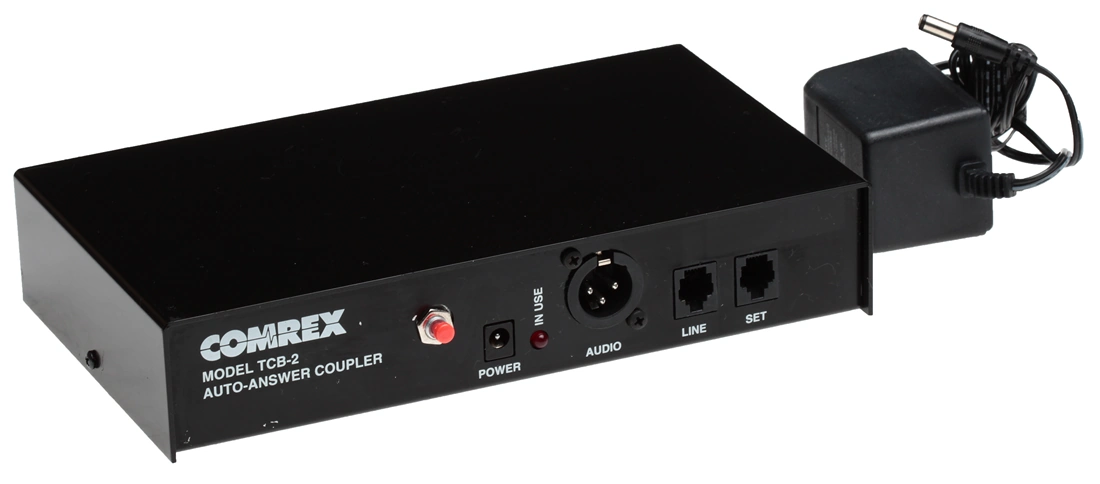 Usually Sells for $287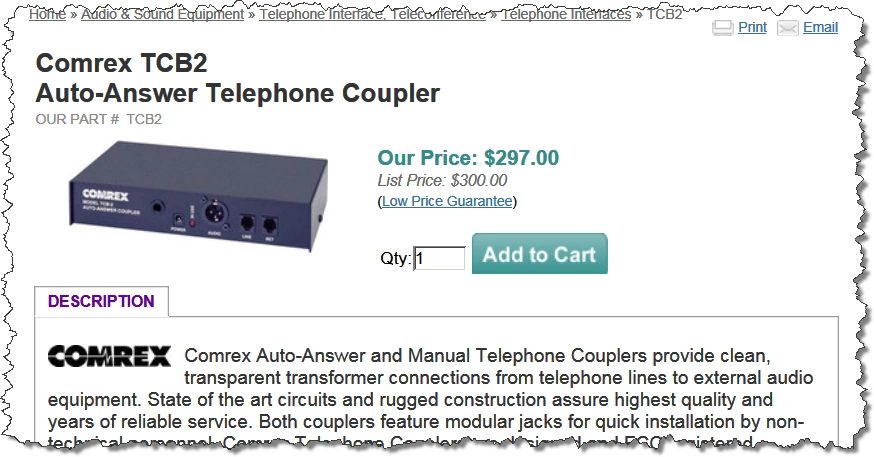 The TCB-2 automatically answers a telephone line on the first ring and disconnects that line when the calling party hangs up. It is ideal for unattended situations such as listen lines, IFB feeds, dial-up network, remote transmitter sites and satellite links. The TCB-2 needs a momentary open or reversal from the central office to disconnect. Most but not all CO's provide this signal. The TCB-2 is powered by an external AC Supply.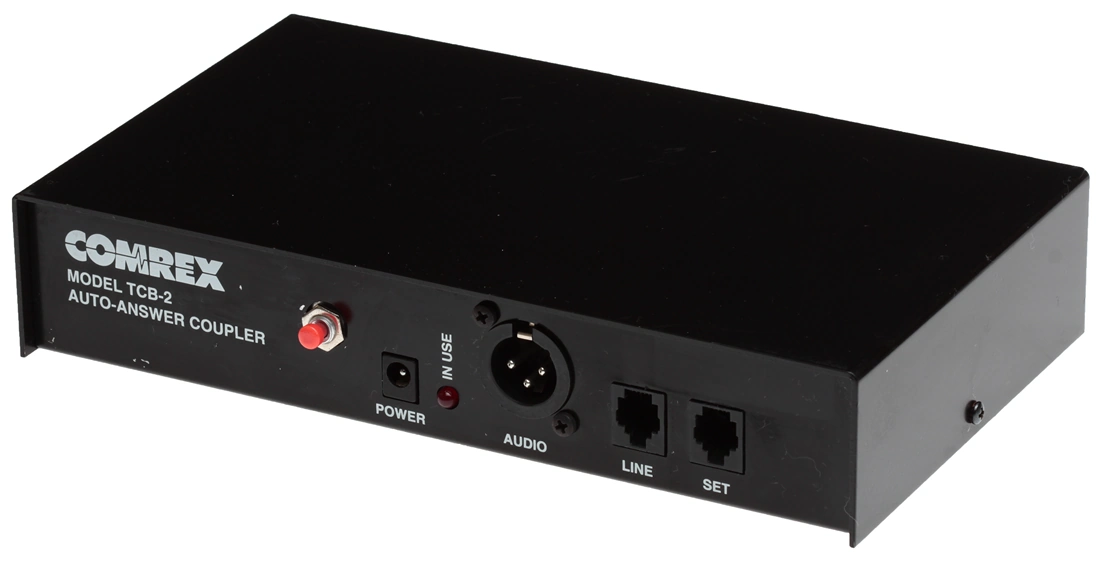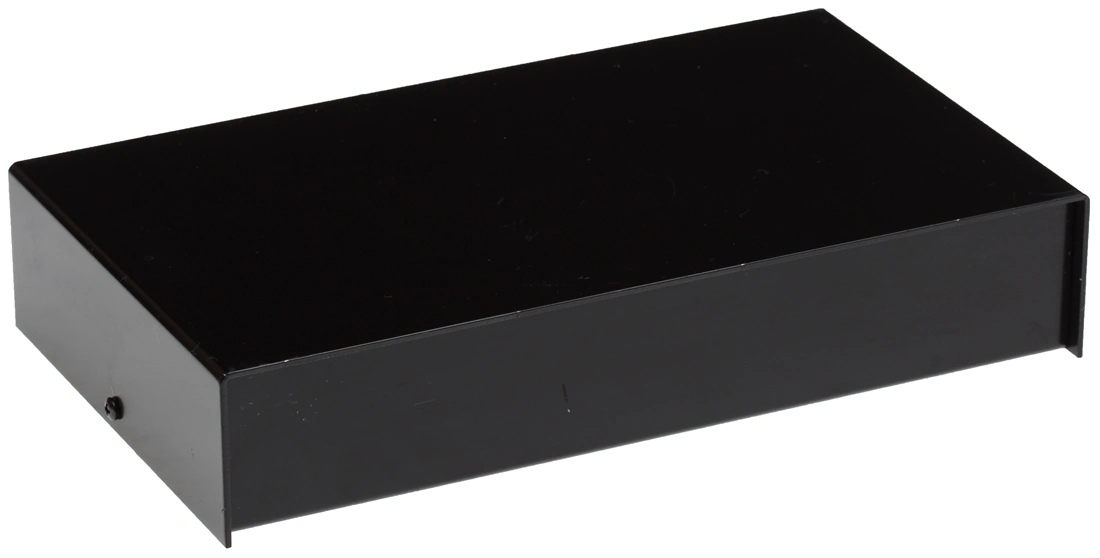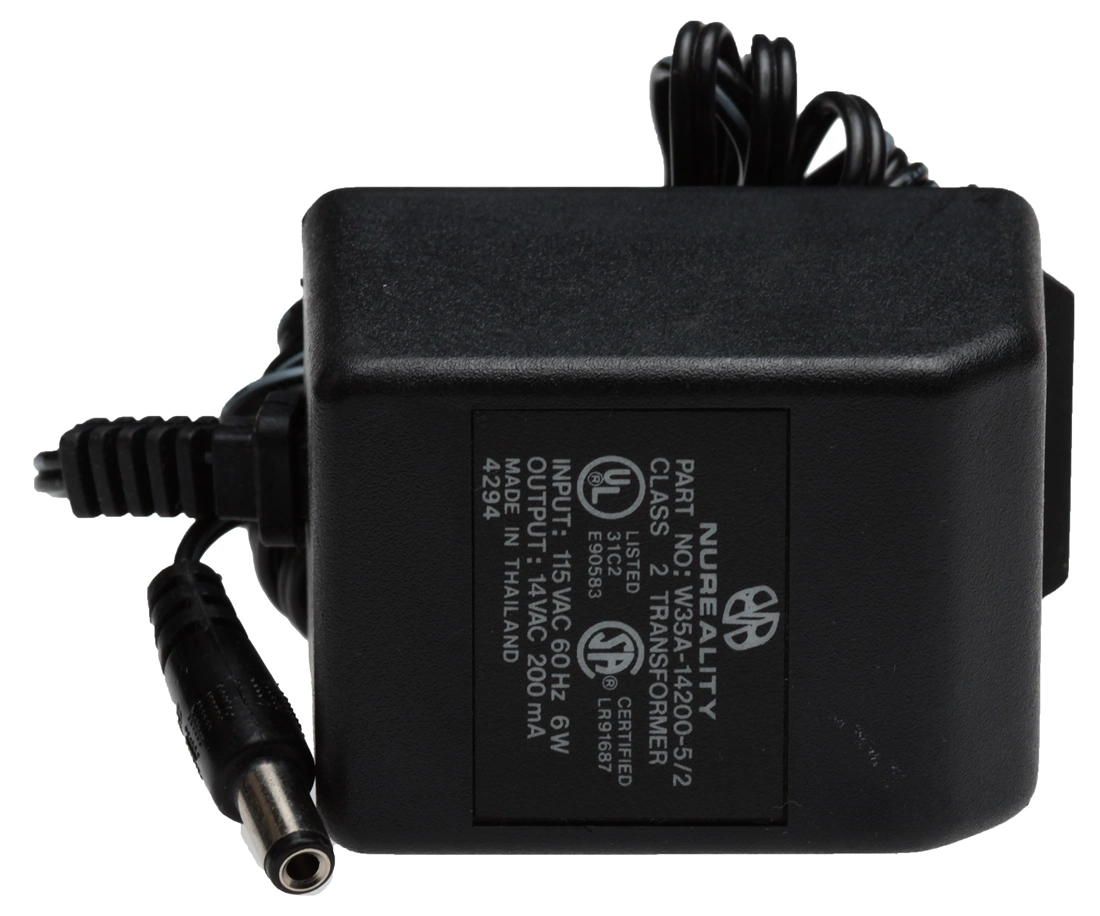 ---
Share this Product
---
More from this collection