DataProbe iBoot Bar iBB-N15 Internet Remote Controlled AC Power Switch Rebooter [Used]
(
284386058209)

)

Regular price

$194.00

Sale price

$289.00

(1 available in stock)

Tested/Guaranteed • Fully Working • Latest Firmware • 8x 115V Outlets • Internet/LAN Remote Power Control • Part iBB-N15 • Internet Remote Rebooter


Here's a lightly used iBoot 8 Outlet Power bar model iBB-N15 rated at 15A load at 115V AC. The unit has the latest firmware installed as of the listing date and ships set to the factory defaults - but these are easily changed via the process described in the manual (https://www.prostudioconnection.net/1112/ibootbar_v1.5x.pdf). It does not have a modem installed. The rack ears are after-market types.

Usually Sells for $481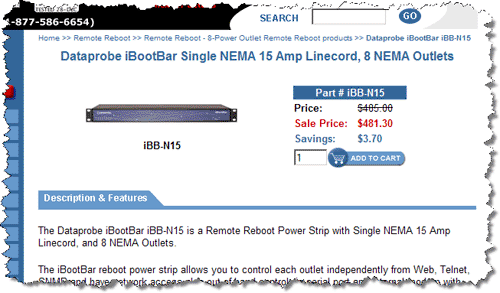 Description
The Dataprobe iBootBar iBB-N15 is a Remote Reboot Power Strip with Single NEMA 15 Amp Linecord, and 8 NEMA Outlets.
The iBootBar reboot power strip allows you to control each outlet independently from Web, Telnet, SNMP and have network access plus out-of-band control via serial port.

This remote reboot unit continuously monitors the current draw from its outlets and reports user settable high and low current alarms. Alarms are delivered both by email and SNMP traps.


The web browser interface provides the easiest means of managing multiple outlets. One master unit can be connected to 15 expansion units, managing 128 outlets from a single web page interface. Multiple users, each with administrator assigned rights only see the outlets they are responsible for. Outlets can be linked together in logical groups, even across managed units, to allow simultaneous power control or reboot with a single command. Groups can also be used to link pairs of outlets together to reboot devices with dual redundant power supplies. In addition to the Web interface, the outlets can also be controlled via Telnet, Serial, and SNMP.

Dataprobe iBootBar Web Interface


Dataprobe iBootBar Remote Reboot Features:
Access from any Network point - No field trips required for Reboot. Save time and money by eliminating service calls and reducing downtime to a minimum.
Multiple Control Options -

Web: Intuitive Browser Interface
Telnet: Complete setup and control access
SNMP: Easy integration into network management systems
Serial: Out-of-band access

Multi-User - Assign permissions to each user for outlets and configuration. Users see only outlets assigned
IP Addressed, 10/100Base-T - Use on any Ethernet IP network. Public or private. Supports DHCP and alternate ports for Web Access.
Automatic Reboot Operation - Auto-Ping Automatic Operation for crashed devices. Auto-Ping pings device and takes action when no response. Complete control over frequency and timers.
Current Sensing and Alarms - Know when critical power conditions occur and take immediate action. Email and SNMP Trap notification.
Dual and Single Power Inlet - Supports dual redundant powered devices with a single click.
Group and Stagger - Combine any outlets into logical groups and power up devices in sequence to reduce power surges.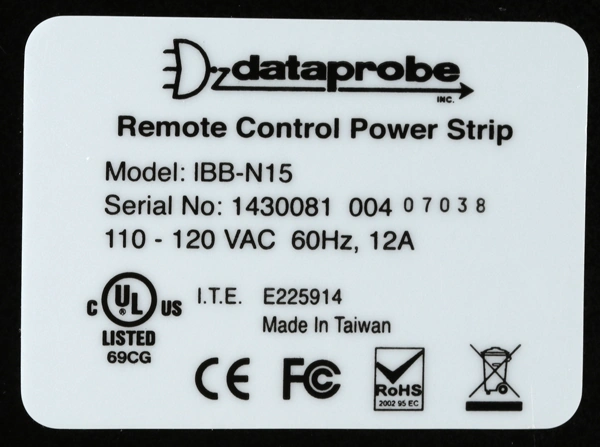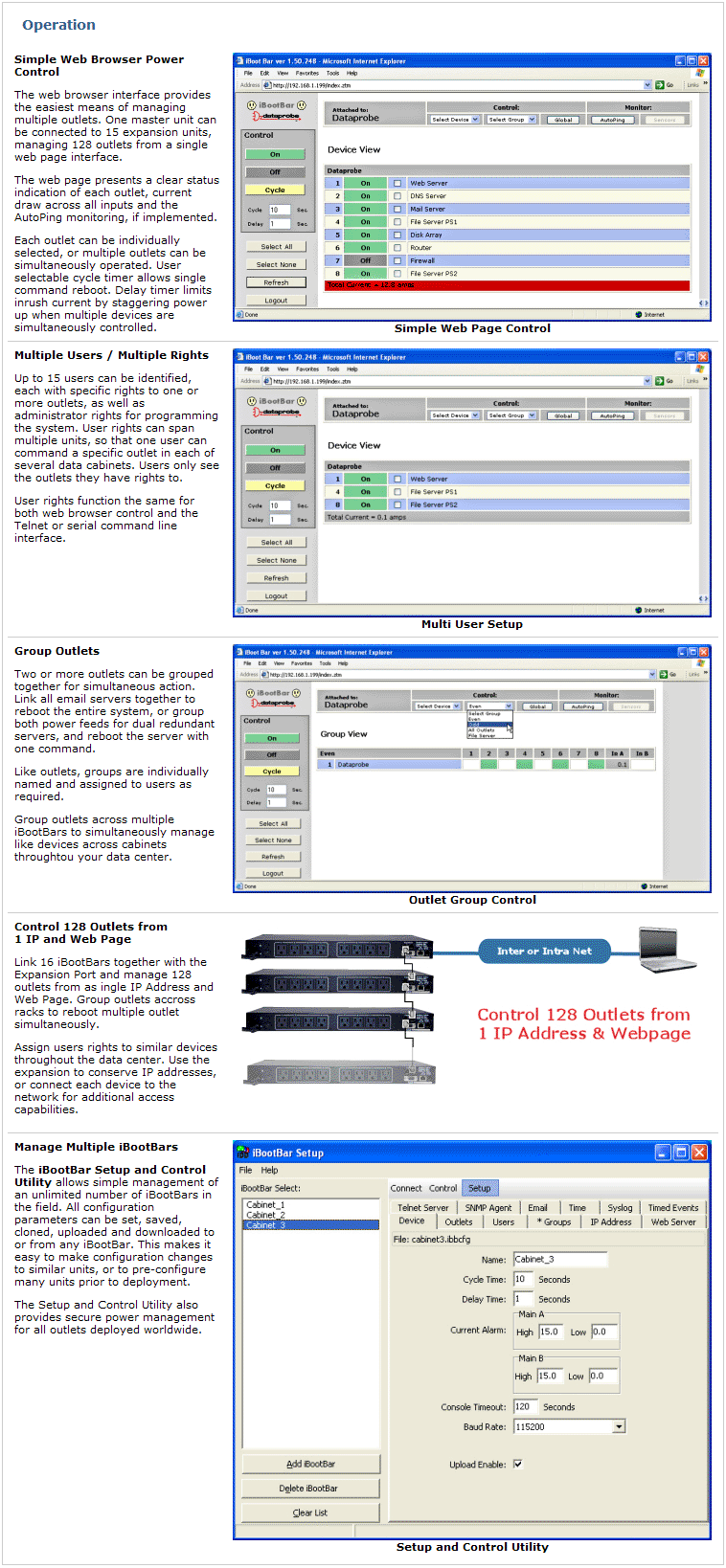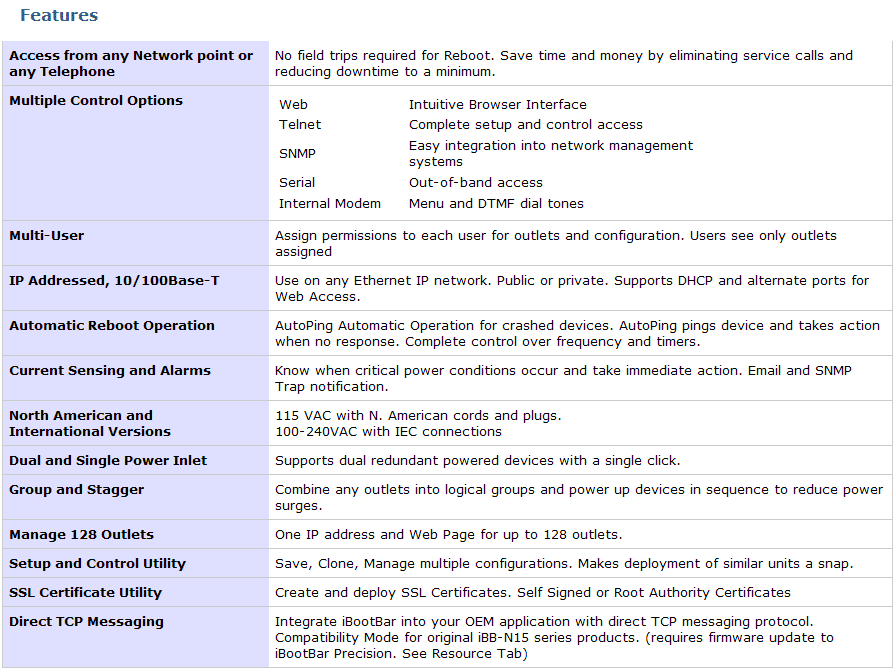 ---
Share this Product
---
More from this collection