Digigram PCX11+ Balanced Broadcast Audio ISA (16 Bit) Sound Card [Used]
(
233566648830)

)

Regular price

$35.93

Sale price

$141.00

(2 available in stock)

24-Bit Stereo ISA Audio Interface with Balanced Analog I/O • Professional Grade Computer Recording/Playout Equipment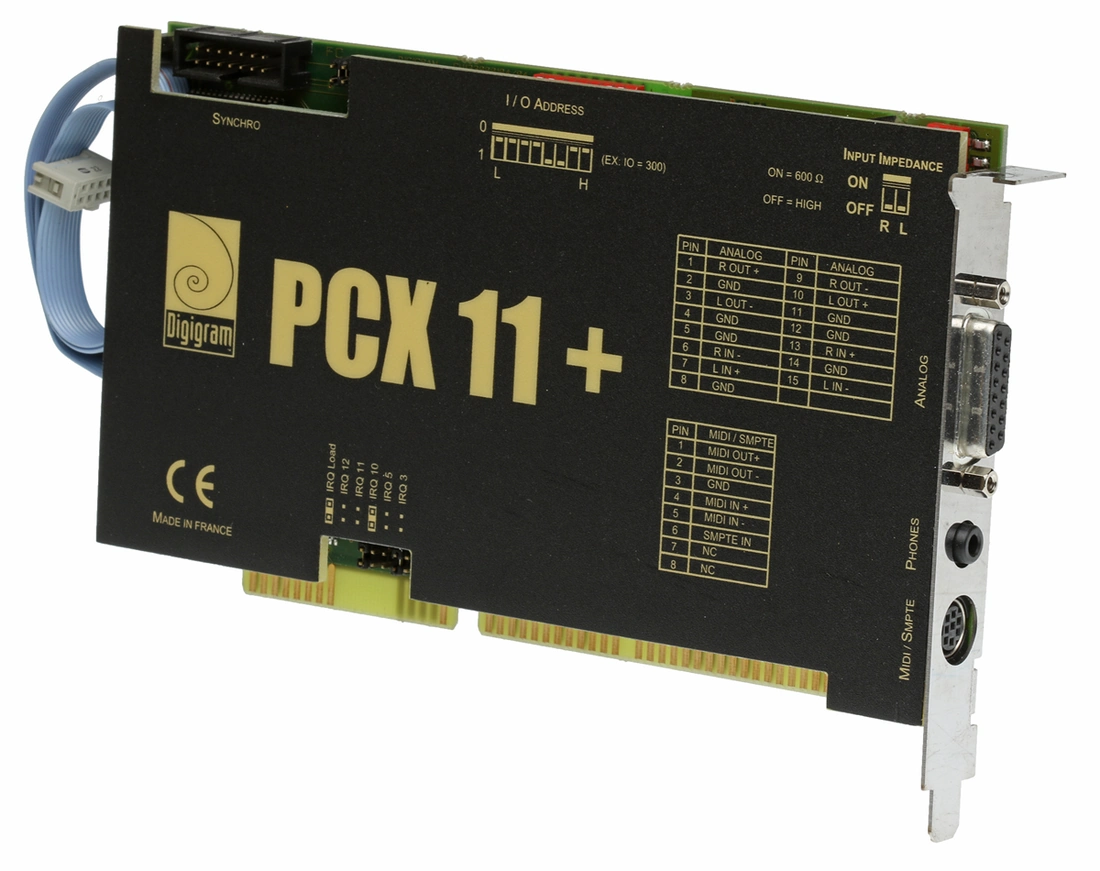 Note that this is a bare card, no cables are included but the connectors are very standard so it would be easy to fabricate suitable cables if necessary. This is an ISA type card with a 16 Bit interface and will not fit in a PCI or PCIe slot. It is a legacy hardware item and is offered for buyers with elderly systems looking to add or replace a card.
Product Description
Absolute reliability with great sound
The PCX11+ is full duplex, offering simultaneous and independent record and playback.
Sampling frequencies supported are 8, 11.025, 16, 22.05, 24, 32, 44.1, and 48 kHz.
The PCX11+ performs real-time, simultaneous MPEG Layer I and Layer II compression and decompression during record and playback.
Support provided for Layers I and II of the MPEG Audio standard (ISO 11172-3) and the low sampling frequencies of the MPEG-2 Audio standard (ISO 13818-3).
When using applications based on the Digigram np SDK:
Real-time mixing of multiple sound files, level adjustment, panning, cross fade, punch-in/punch-out, scrubbing, time-stretching, pitch-shifting, and format and frequency conversions are performed on the DSP.
Multiple applications may share the resources of a single card.
Analog inputs and outputs may be configured as one stereo or two mono channels.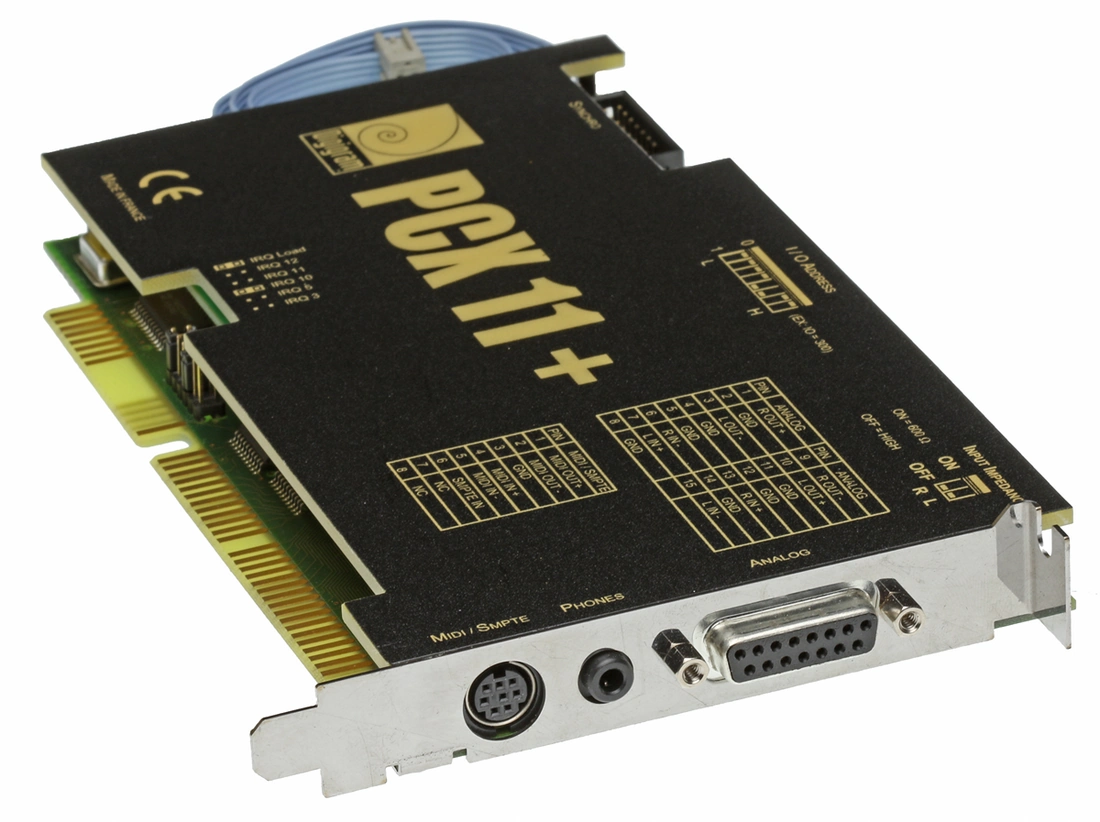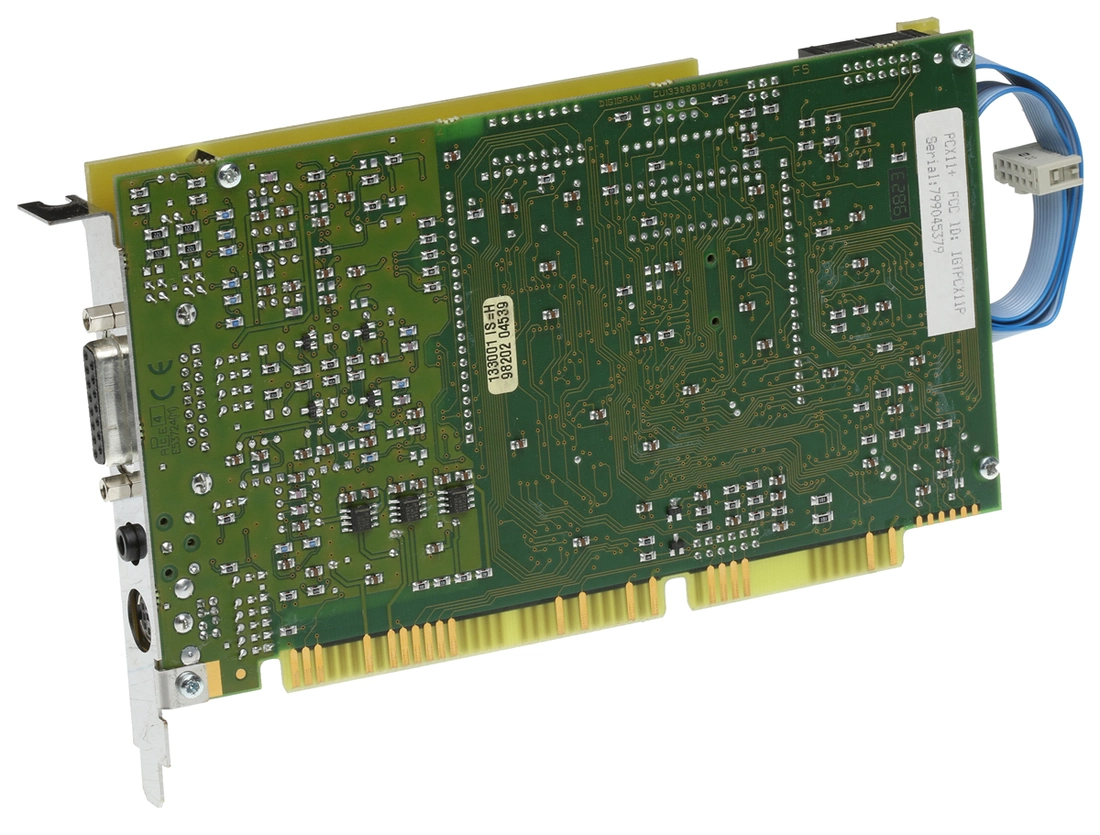 ---
Share this Product
---
More from this collection