Digigram PCX440np V1 AES/EBU Digital Audio Broadcast Multichannel Balanced XLR [Refurbished]
(
281302624971)

)

Regular price

$27.66

Sale price

$79.00

(1 available in stock)

Digigram PCX440np v1 Professional Sound Card

20-Bit Stereo PCI Audio Interface with S/PDIF & AES/EBU Digital I/O • 2 Stereo Inputs & 2 Stereo Outputs (Analog or Digital)

Product Description
The Digigram PCX440np is a proven performer in audio-for-video, multitrack audio production, broadcast automation, and other applications.
The breakout cables are not included
It has four mono balanced analog inputs/outputs (two stereo) and 20-bit converters. The programmable clock can generate precise sampling frequencies to facilitate video synchronization when used with the time-code input. Two digital stereo inputs and two digital stereo outputs (AES/EBU or SPDIF) and an AES/EBU synchronization input are available.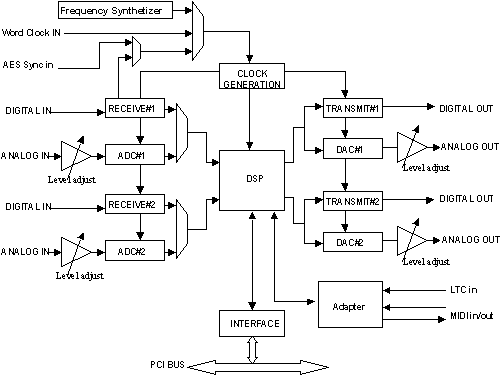 The PCX440np is full duplex, offering simultaneous and independent record and playback capabilities. The PCX440np performs real-time, simultaneous MPEG Layer I and Layer II compression and decompression during record and playback. Support provided for Layers I and II of the MPEG Audio standard (ISO 11172-3) and the low sampling frequencies of the MPEG-2 Audio standard (ISO 13818-3).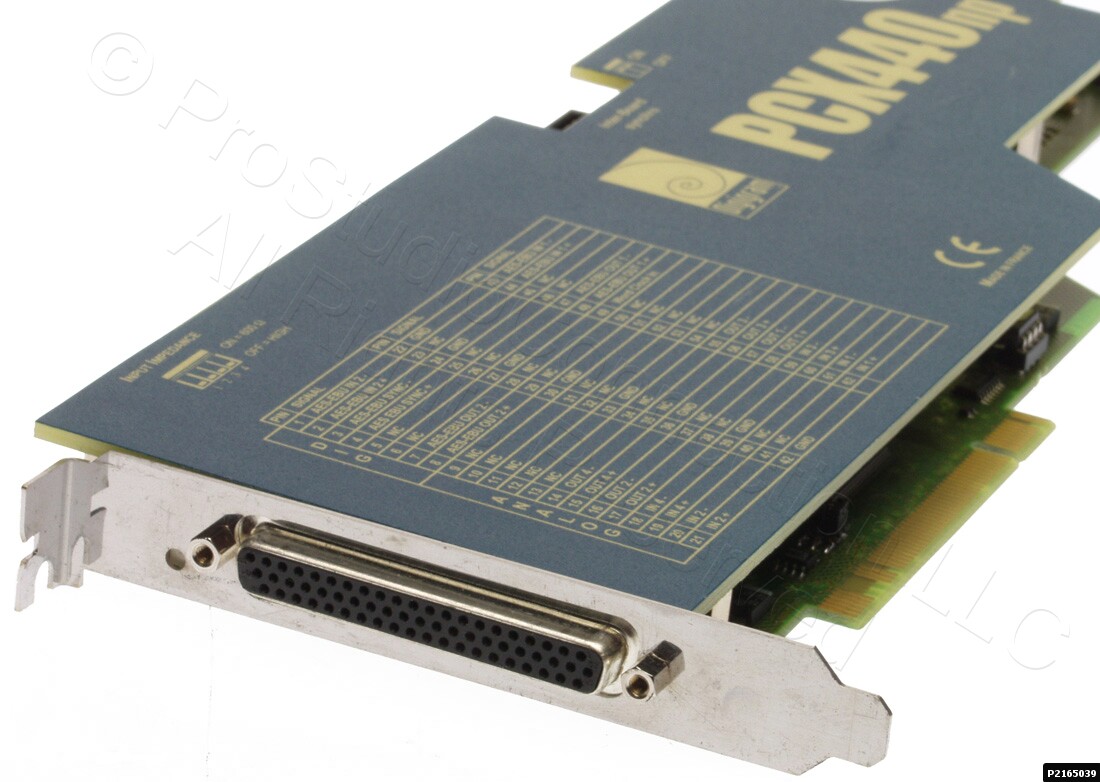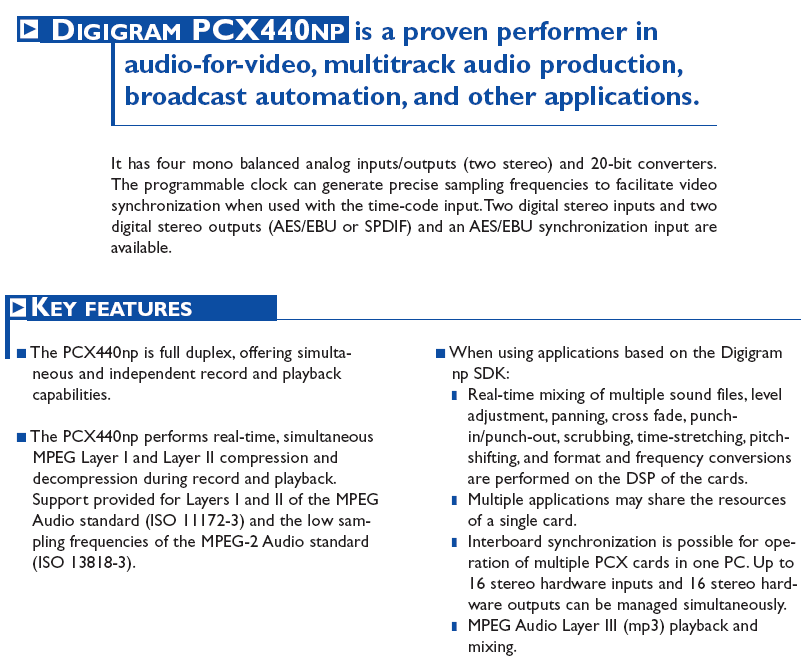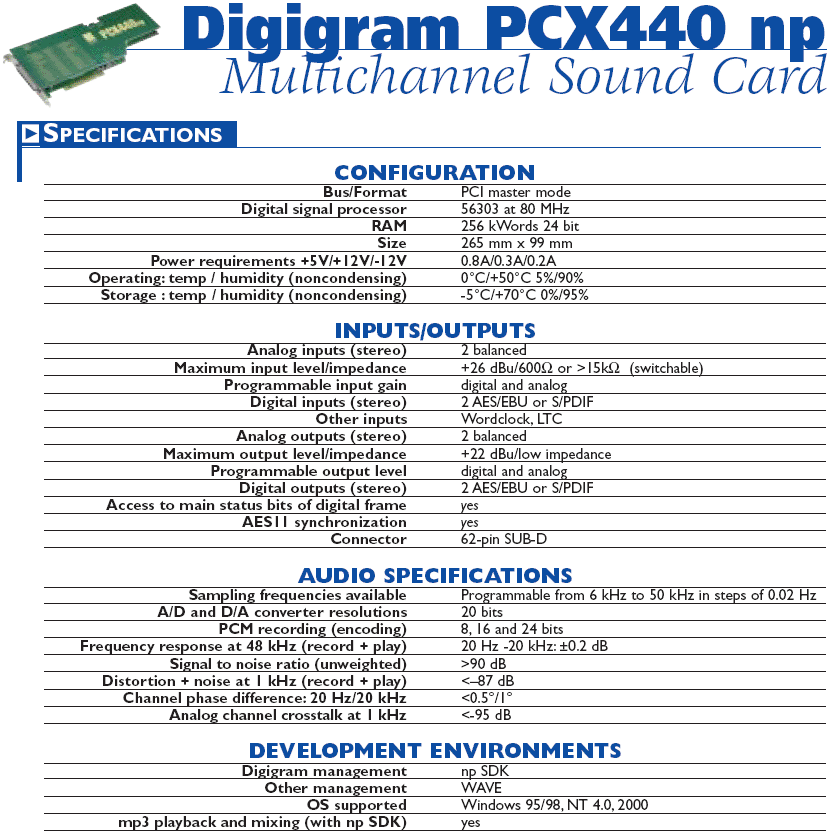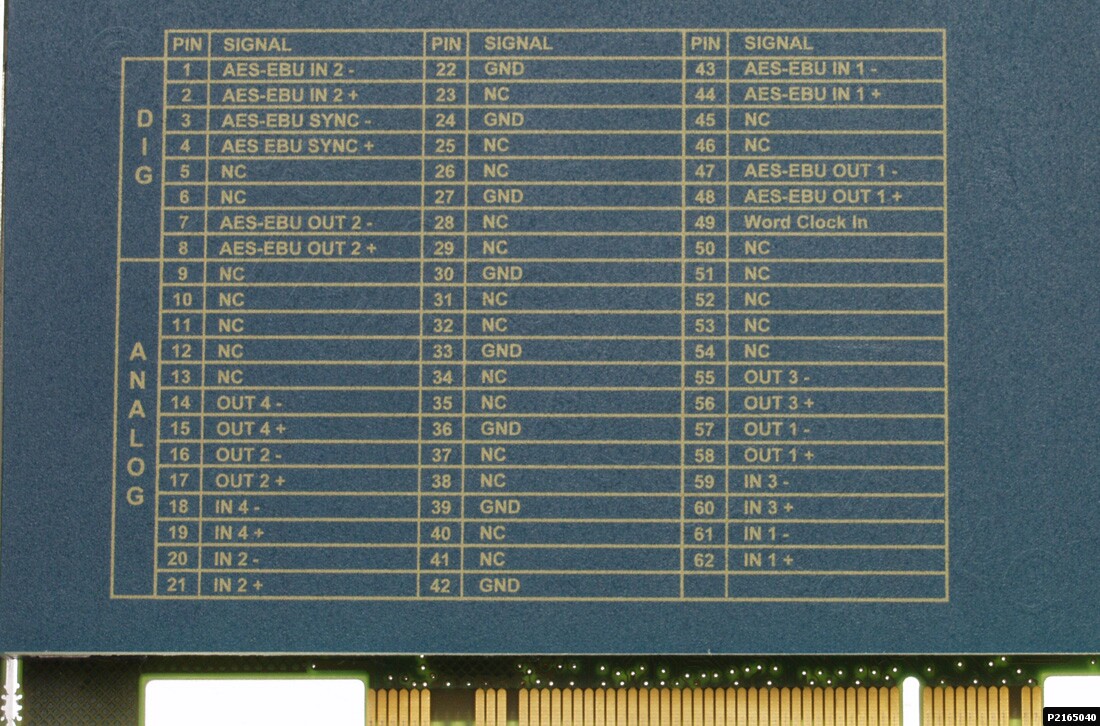 Additional Resources
Driver Download here
Product Web Page here
Product Manual here


---
Share this Product
---
More from this collection