Digigram PCX822v2 AES/EBU Broadcast Multichannel Digital Audio BARE Sound Card [Used]
(
233605527732)

)

Regular price

$66.05

Sale price

$176.00

(2 available in stock)

Lightly Used • Fully Working • Windows 10 64 Bit Compatible • Professional Sound Card • 24-Bit Stereo PCI Audio Interface • Balanced Analog • S/PDIF & AES/EBU Digital I/O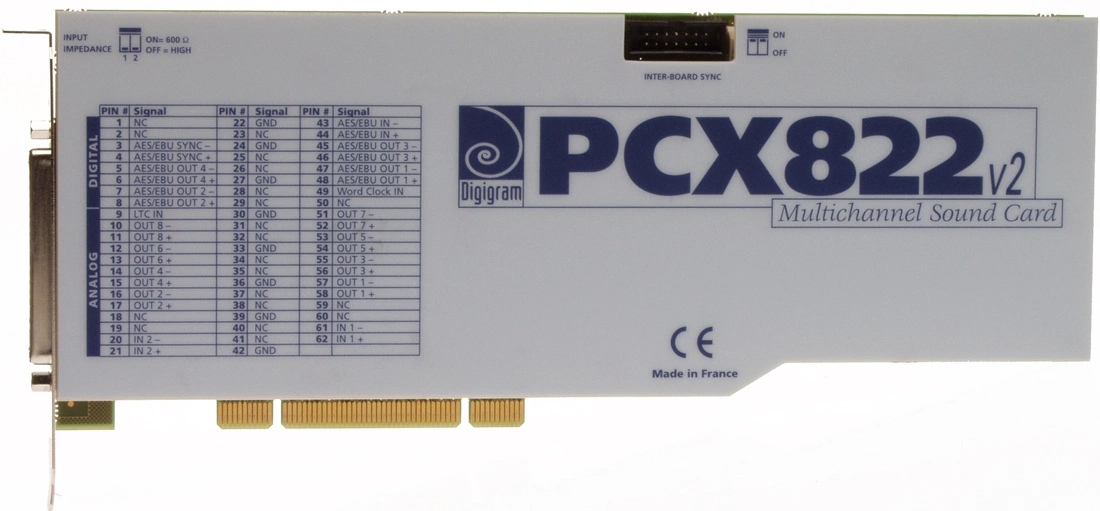 Card is lightly used and fully working.  A breakout cable is not included, but I usually have suitable cables listed separately - if necessary a cable for a VX882HR card could be used as it should have all the required connections connectors for this card (plus a few that would not be used). It has been confirmed to operate under Windows 10 64 Bit using driver Version npRuntime-v06.52 f 004 from the Digigram website - see screen shot below.
Product Description
Digigram PCX822v2 provides efficient and economical solutions for multichannel broadcasting, permanent playback, and other applications demanding high quality. It has four balanced analog/digital stereo outputs and one balanced analog/digital stereo input.
Full product details may be obtained from the User Manual
(https://www.prostudioconnection.net/0513/UserManualPCX822v2_enfr.pdf)
The PCX822v2 is full duplex, offering simultaneous and independent record and playback capabilities.
Multichannel card performs real-time, simultaneous MPEG Layer I and Layer II compression and decompression during record and playback. Support provided for Layers I and II of the MPEG Audio standard (ISO 11172-3) and the low sampling frequencies of the MPEG-2 Audio standard (ISO 13818-3).
LTC Time Code unbalanced input.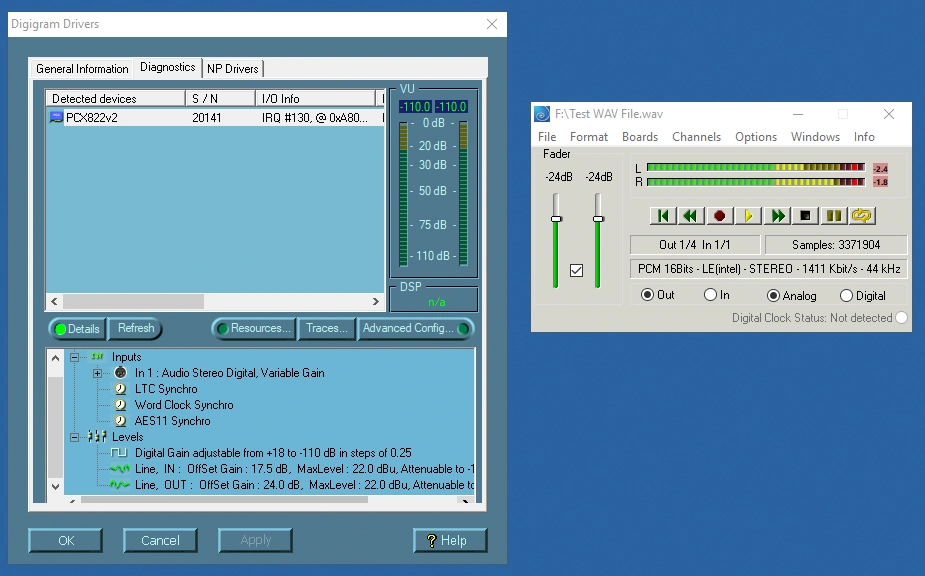 When using applications based on the Digigram np SDK:
Real-time mixing of multiple sound files, level adjustment, panning, cross fade, punch-in/punch-out, scrubbing, time-stretching, pitch-shifting, and format and frequency conversions are performed on the DSP of the card.
Multiple applications may share the resources of a single card.
Analog inputs and outputs may be configured as one stereo or two mono channels.
Interboard synchronization is possible for operation of multiple PCX cards in one PC.
MPEG Audio Layer III (mp3) playback and mixing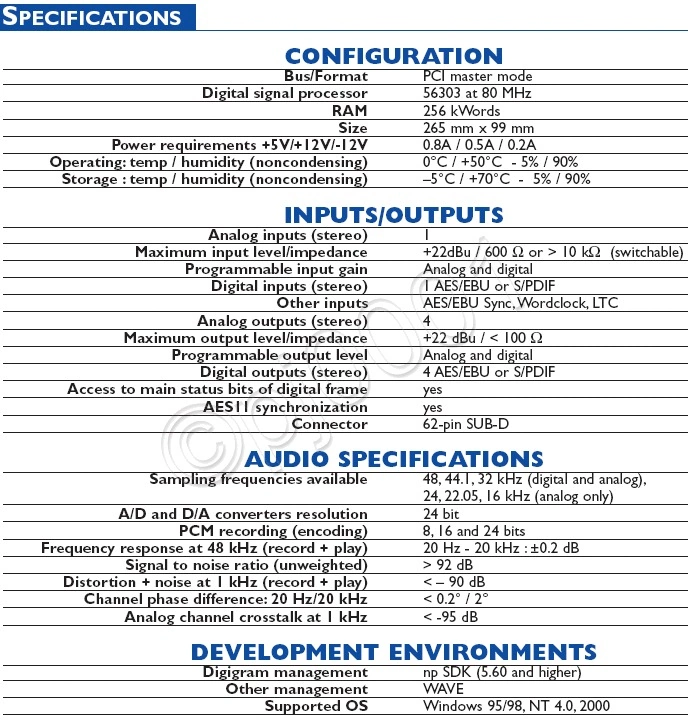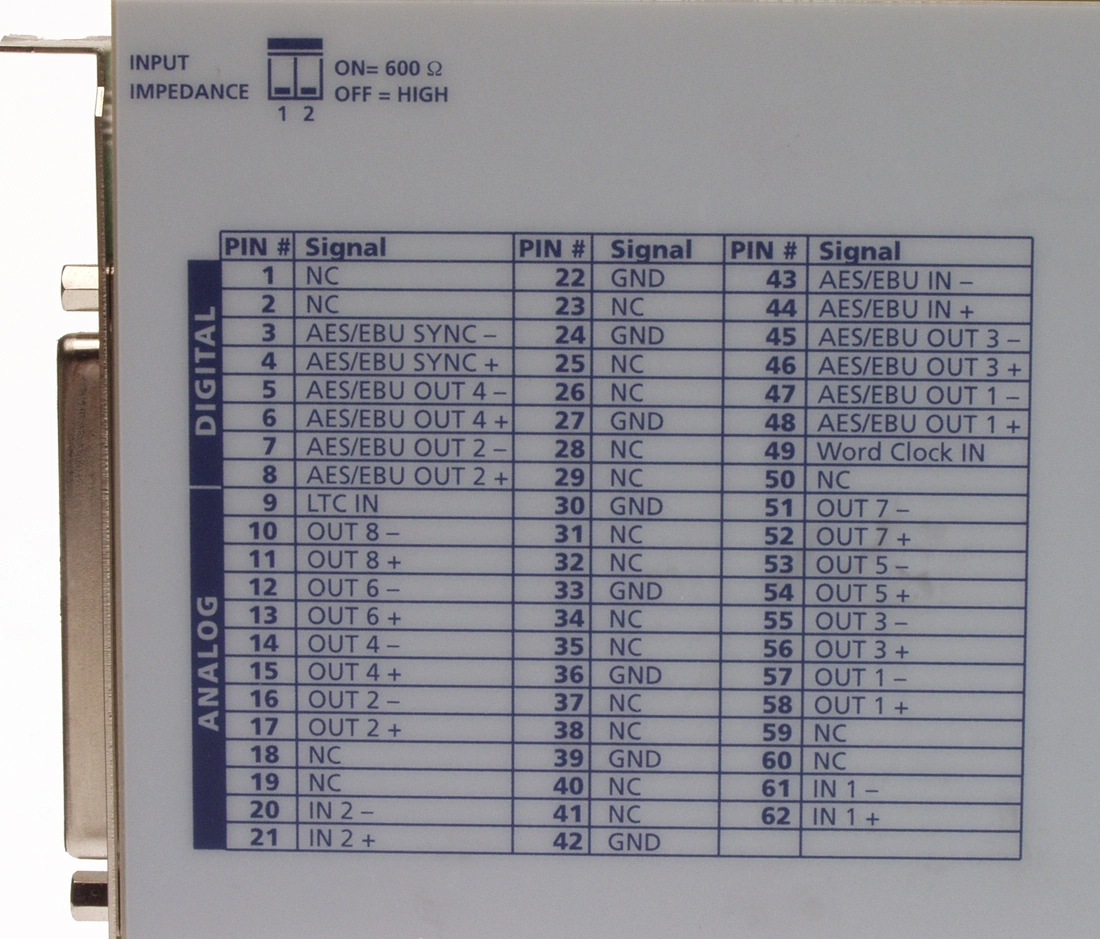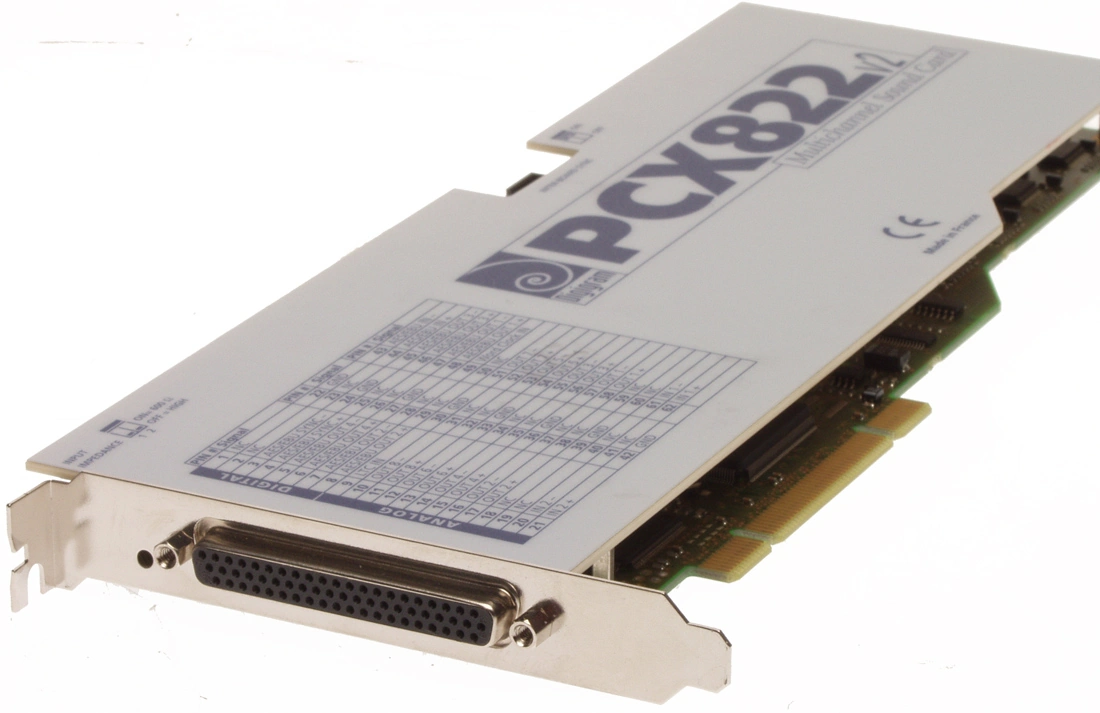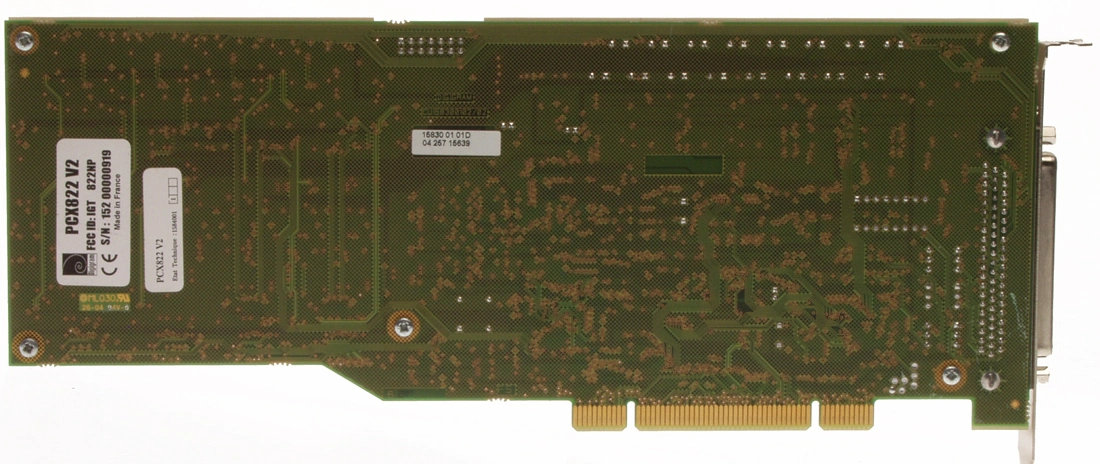 ---
Share this Product
---
More from this collection