Digigram PYKO in & out Audio Over IP Encoder Decoder STL Audio Link WAN Codec [Refurbished]
(
233560724737)

)

Regular price

$555.00

Sale price

$1,084.00

(1 available in stock)

Digigram PYKO • Pair of 'IN' and 'OUT' Modules • Audio Over IP Encoder & Decoder • Streaming Audio Codecs • Transfer Broadcast Audio (PCM/MP3) Over LAN or WAN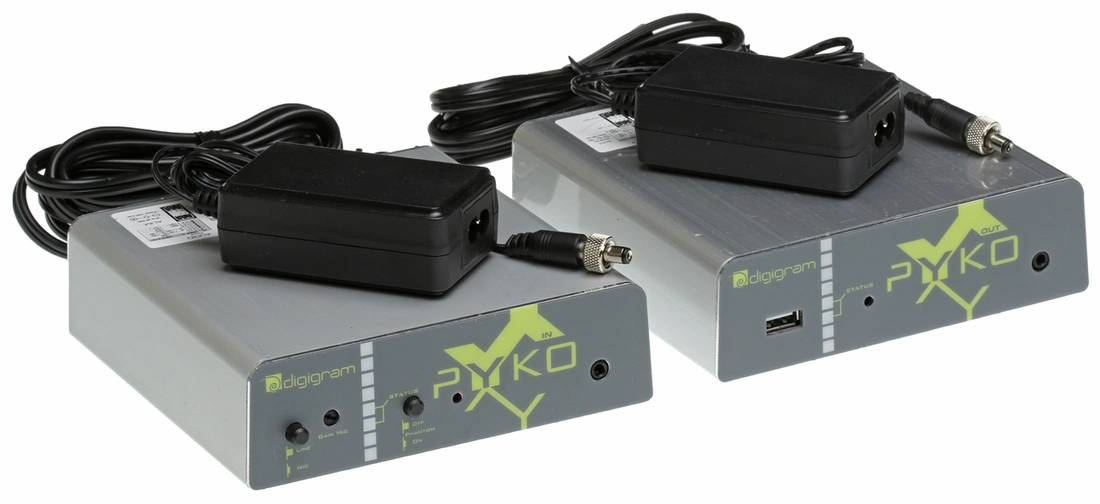 Photos show the actual item for sale
A pair of Audio Over IP endpoints that can be used to send broadcast quality stereo audio in one direction or mono audio in bidirectional format. The units have been reset to their factory defaults and the firmware updated to the latest posted version (v020). Screenshots taken of each unit under test are provided below.
Description: PYKO - Audio over IP encoder/decoder for studio to transmitter links (STL), WEB radio, paging, background music, live announcements, intercom
PYKO-in is a stereo IP audio encoder that can be used in two modes. One mode allows converting the analog audio source into an IP audio stream sent to one or several destinations. Typical applications include STL, WEB radio encoding, background music, and paging. Combined with PYKO-out, PYKO-in is a cost effective solution for establishing IP audio links. Another mode allows using PYKO-in as a mono encoder/decoder; typical applications include intercom over IP.
Full details may be obtained from the User Manual
(https://www.prostudioconnection.net/2004/PYKO_Manual_IN_and_OUT.pdf)
At A Glance
PYKO-in is a small form factor rack-mountable stereo IP audio encoder or mono IP audio codec, depending on the way it is configured. Used as a stereo encoder, it features two balanced analog mono inputs. Used as a mono codec, it features one balanced analog mono input and one mono balanced mono output. One of the inputs offers a microphone preamp with phantom power, which is useful when PYKO-in is used for intercom. PYKO-in generates standard RTP streams in G711, PCM, or MPEG L3 audio format and allows for auxiliary data tunneling (serial data and 4 GPI statuses).
Stereo IP audio encoder, or mono encoder/decoder with mic preamp
Standard RTP streaming
WEB radio encoding: Icecast/Shoutcast, MPEG L3
Control and monitoring through WEB pages, monitoring via SNMP
Usually Sells for $1,298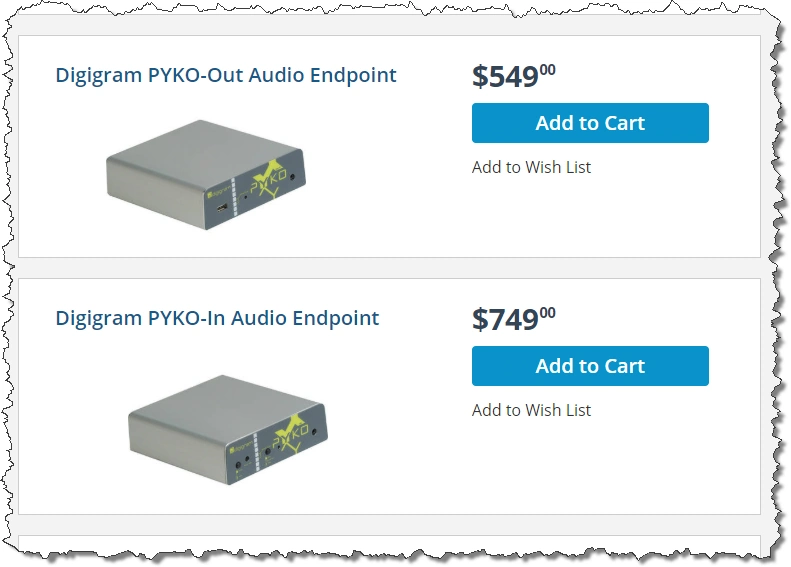 Features
Two balanced analog inputs, or one balanced analog input and output
Mic preamp with 12V phantom power on one input, selectable from front panel
Supports G711, PCM, and MPEG L3 audio formats
Standard RTP streaming, or Icecast/Shoutcast encoding in MPEG L3
Auxiliary data tunneling (serial data, 4 GPIOs)
Unicast, multicast, multi-unicast and multi-multicast (up to six destinations)
Configuration and monitoring from WEB pages, or through ASCII commands via TCP
Possibility to start/stop the stream via GPIs
Front panel headphones mini-jack
External power supply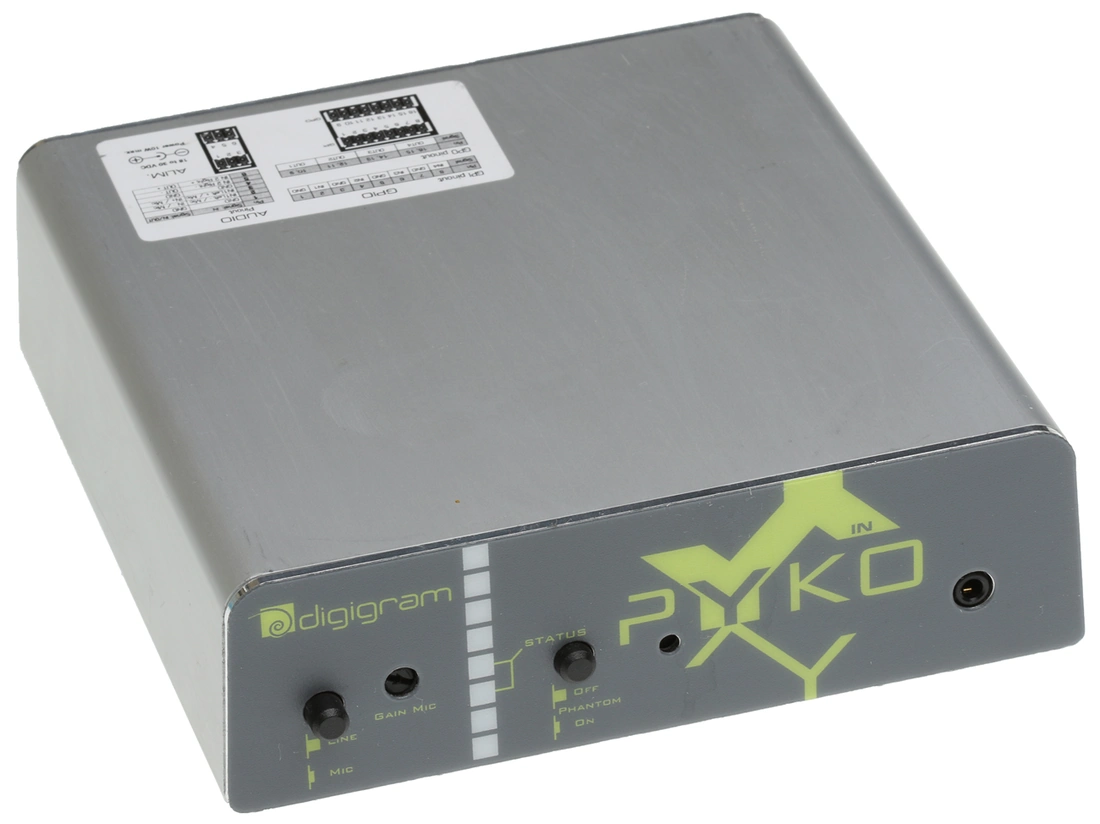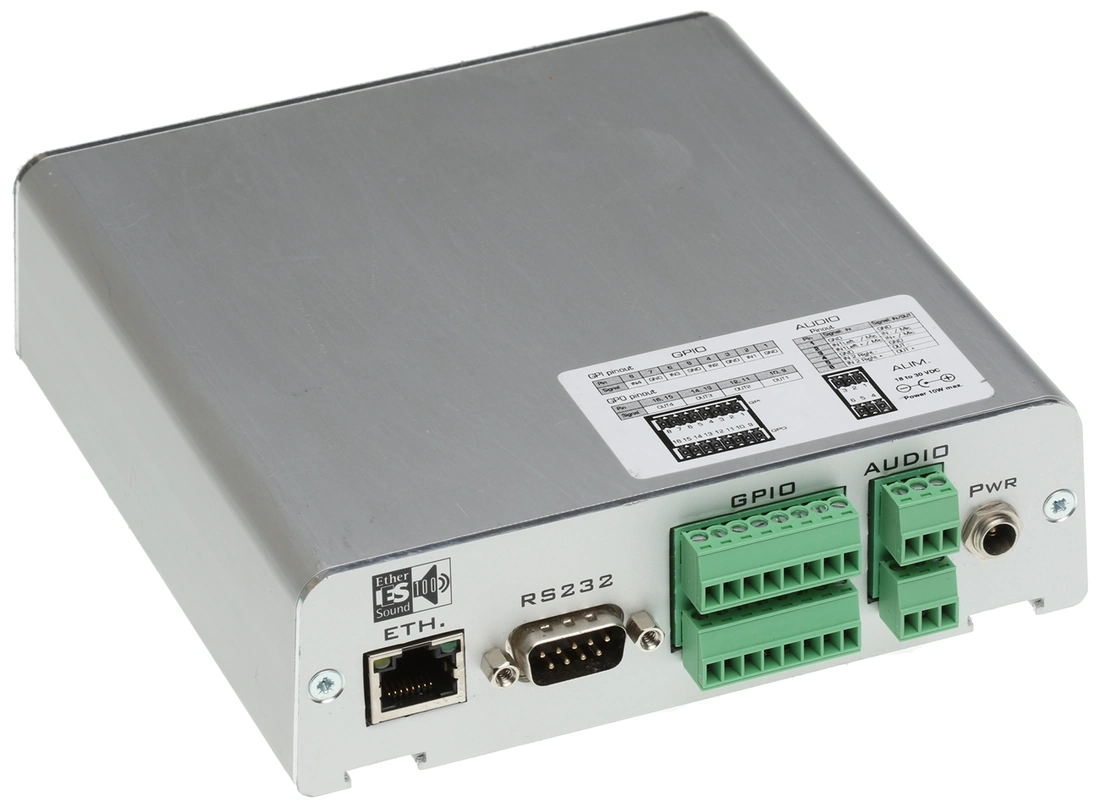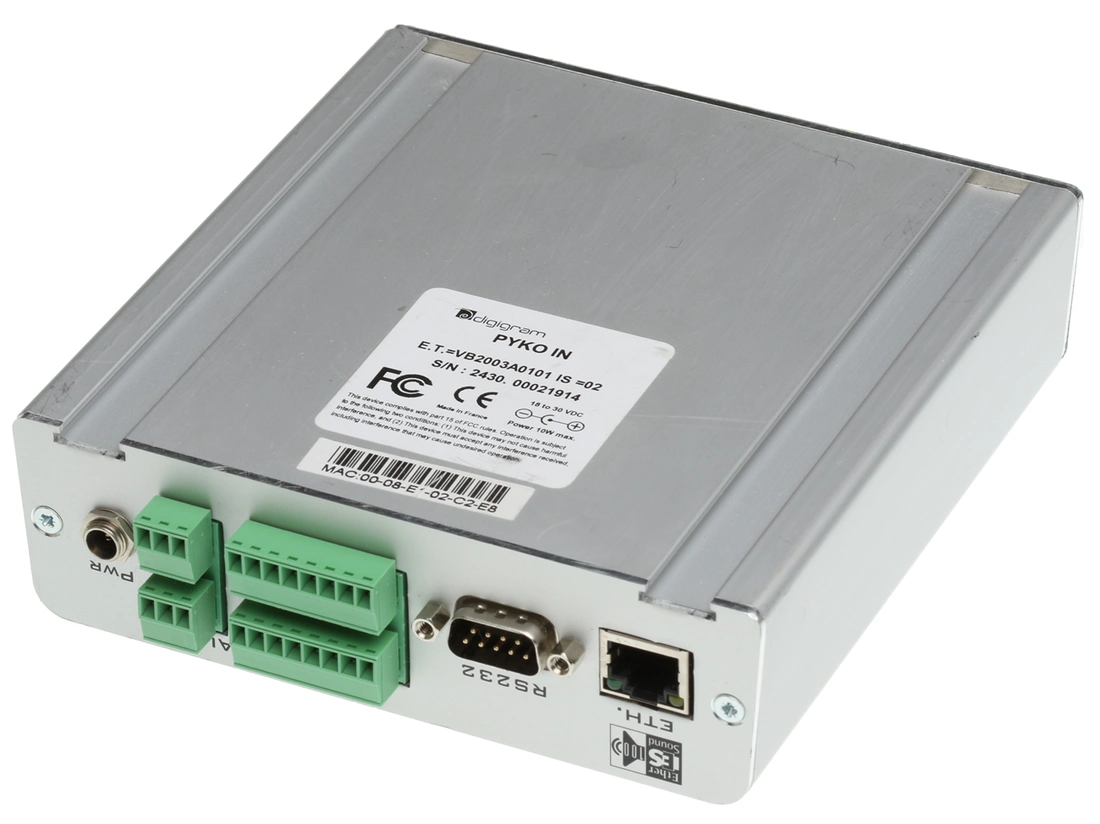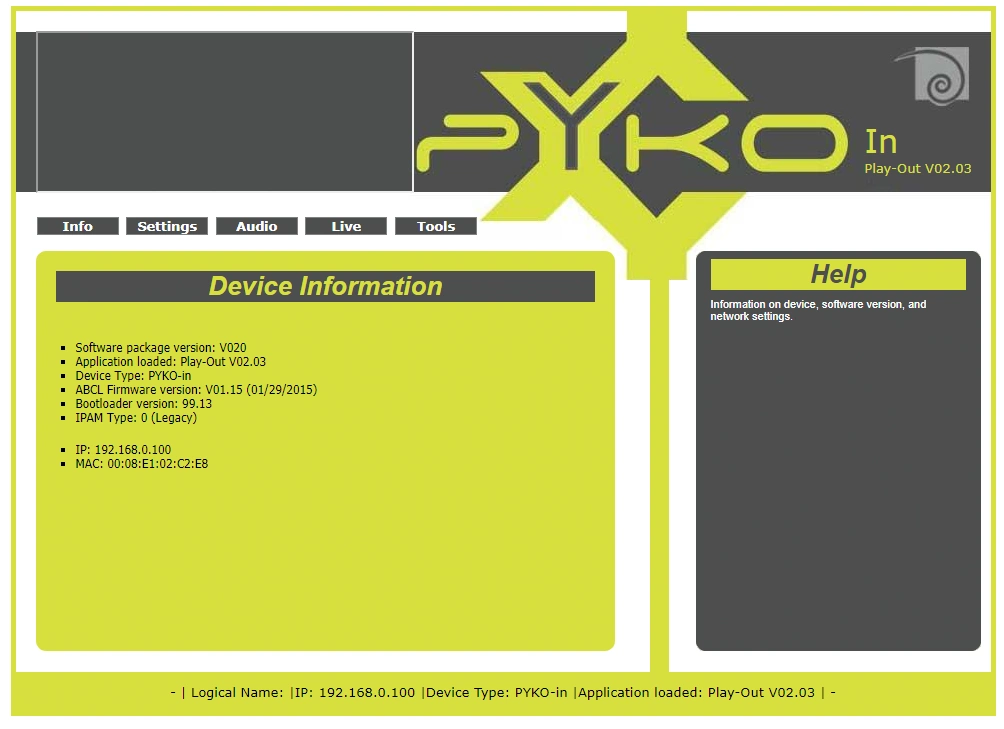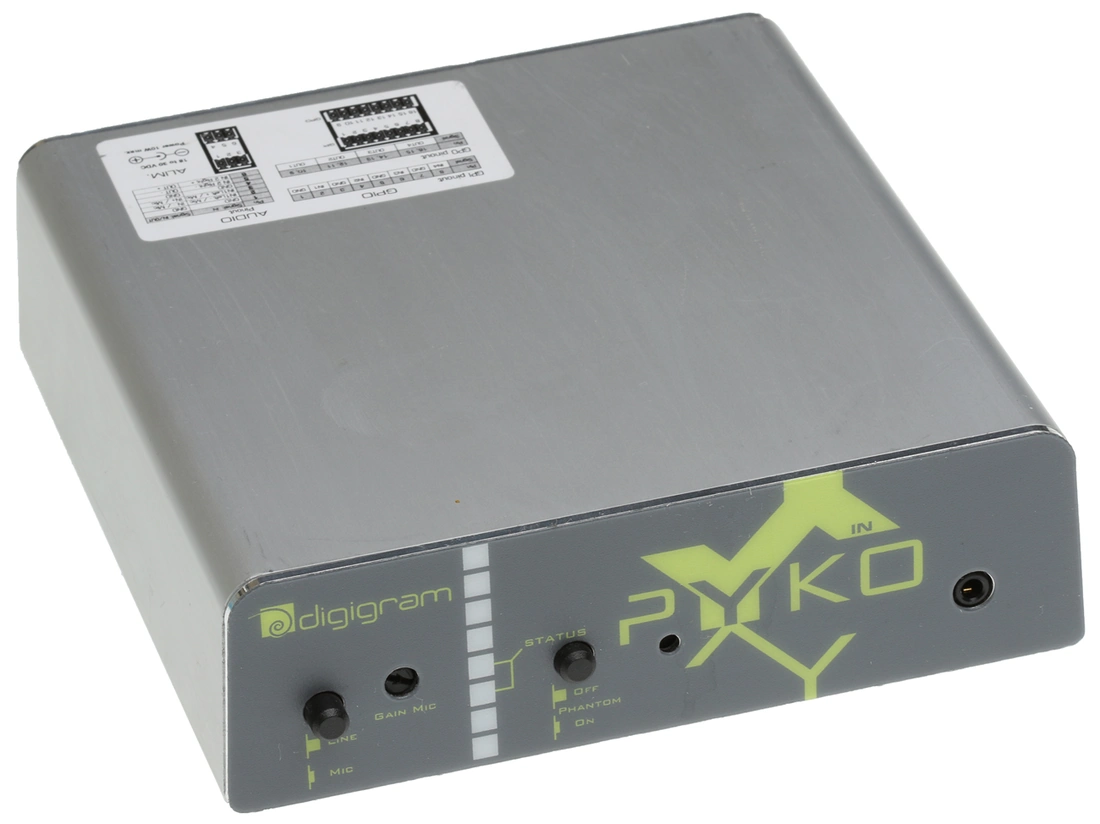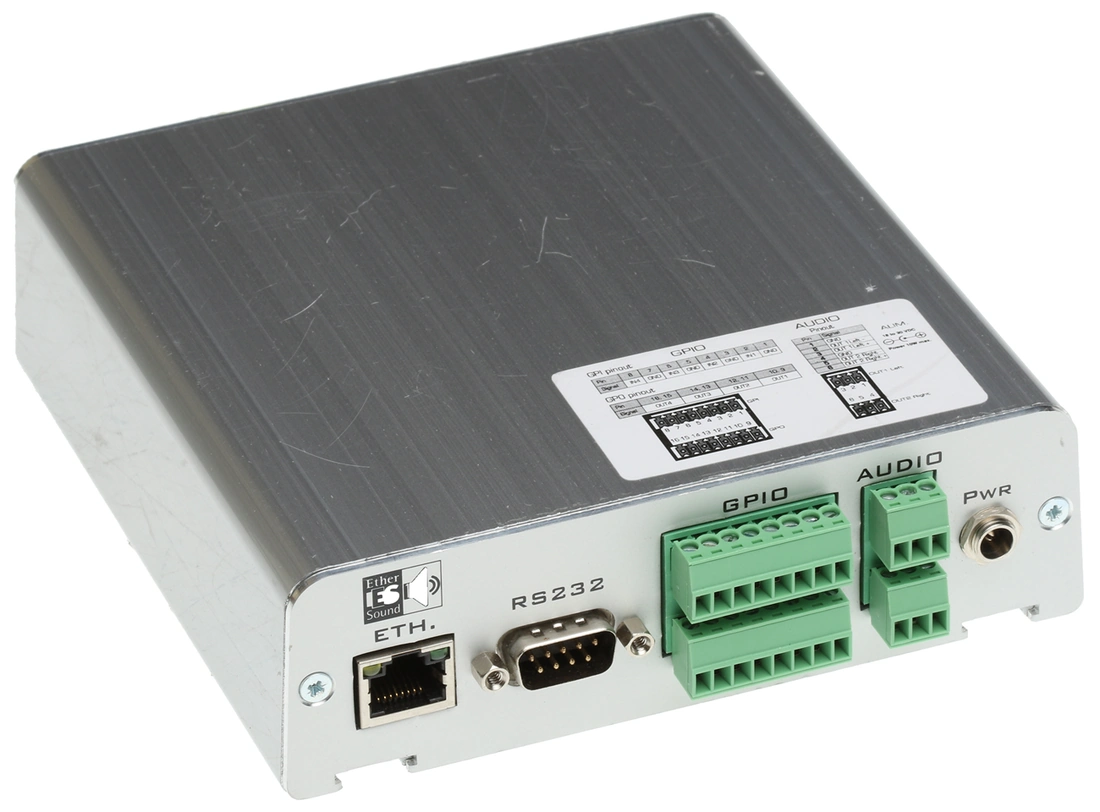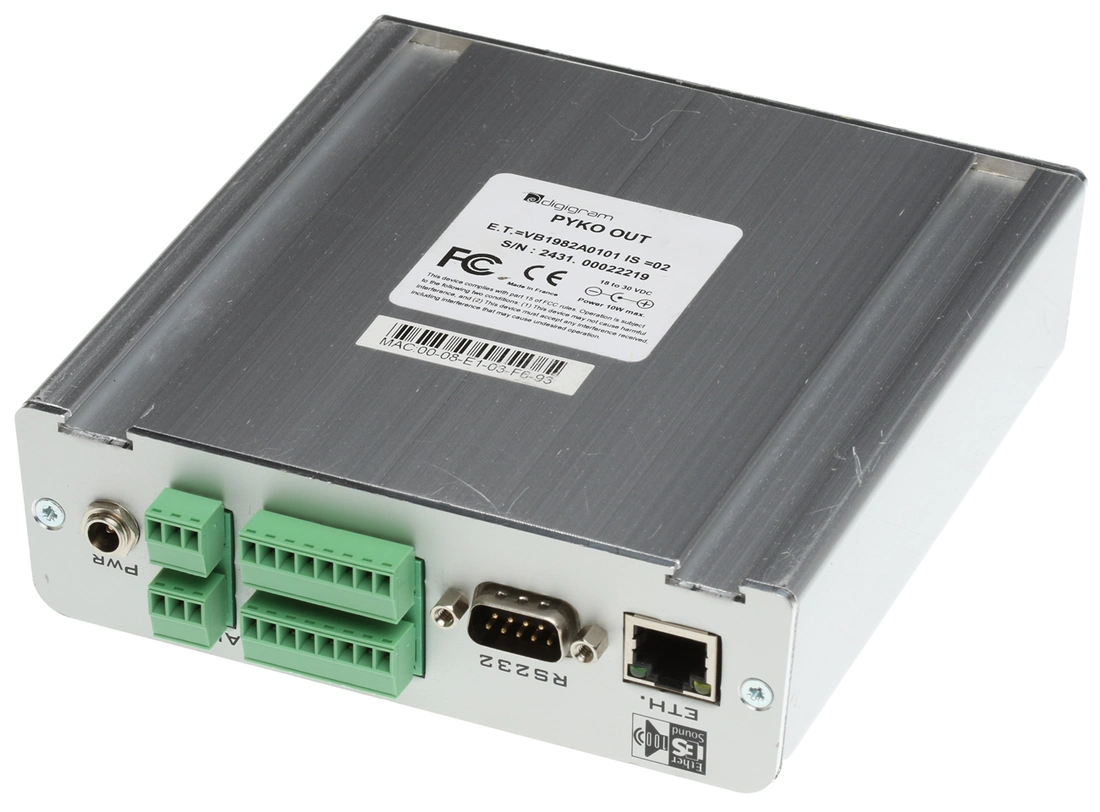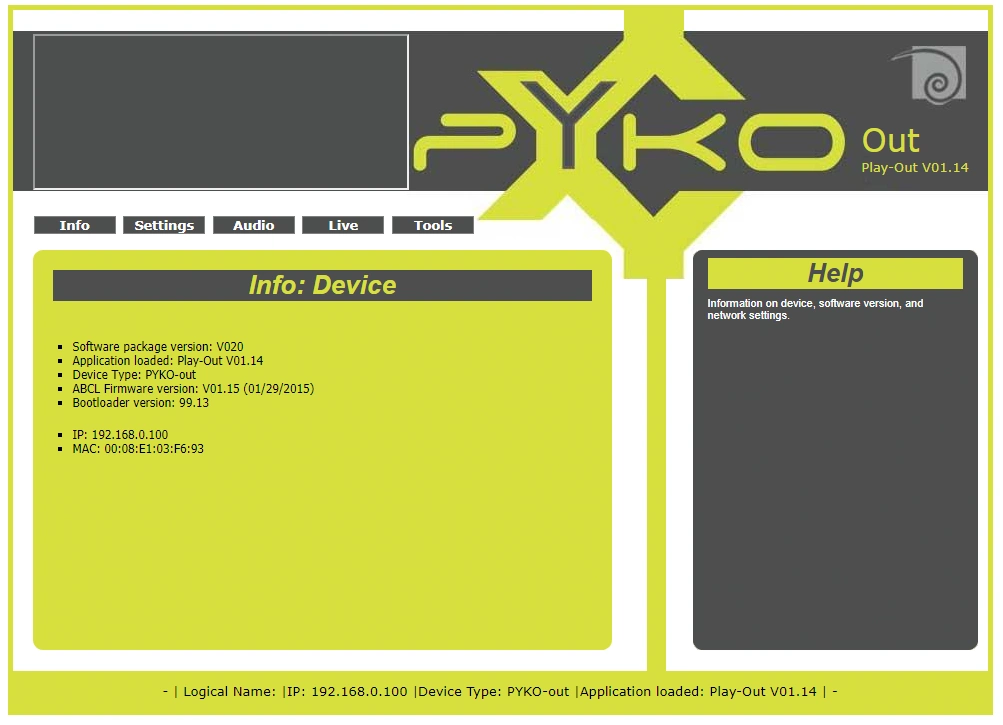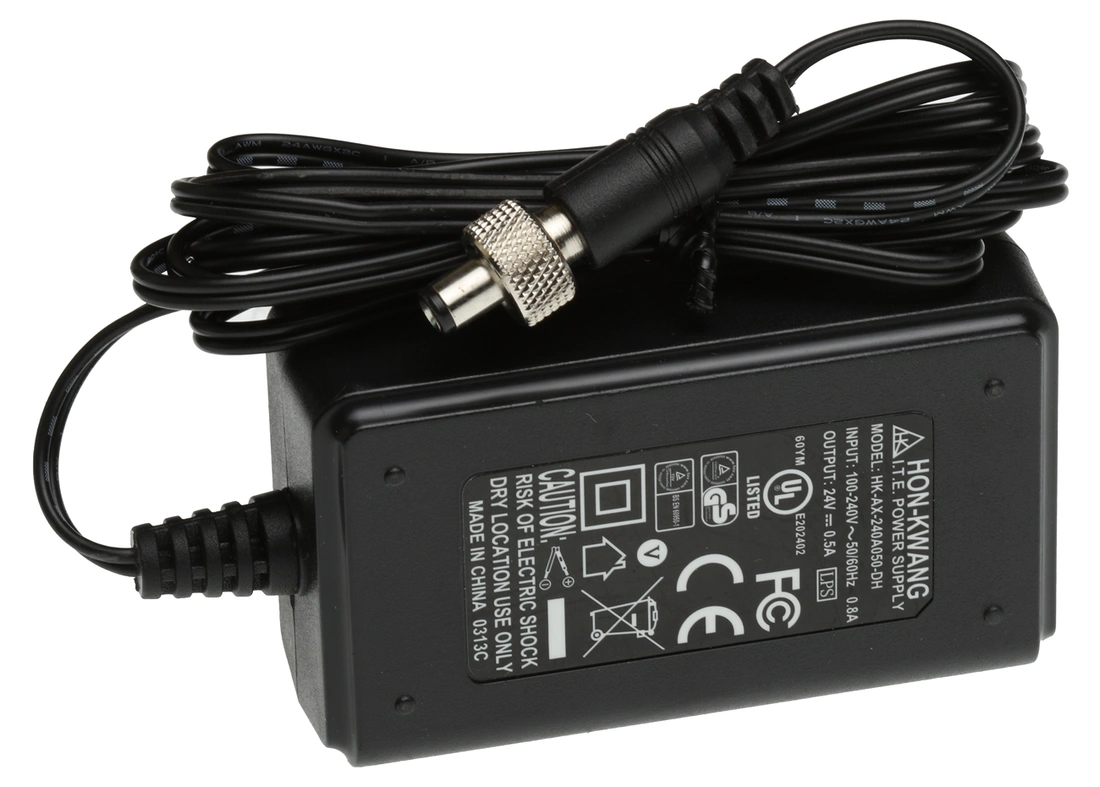 ---
Share this Product
---
More from this collection