Digigram VX222 v2 24bit AES/EBU Balanced XLR Broadcast Digital Audio Sound Card [Refurbished]
(
233675258088)

)

Regular price

$58.75

Sale price

$88.00

(2 available in stock)

Used, Good Condition • Professional Grade Sound Card • PCI Slot • 24Bit/48KHz • S/PDIF & AES/EBU Digital I/O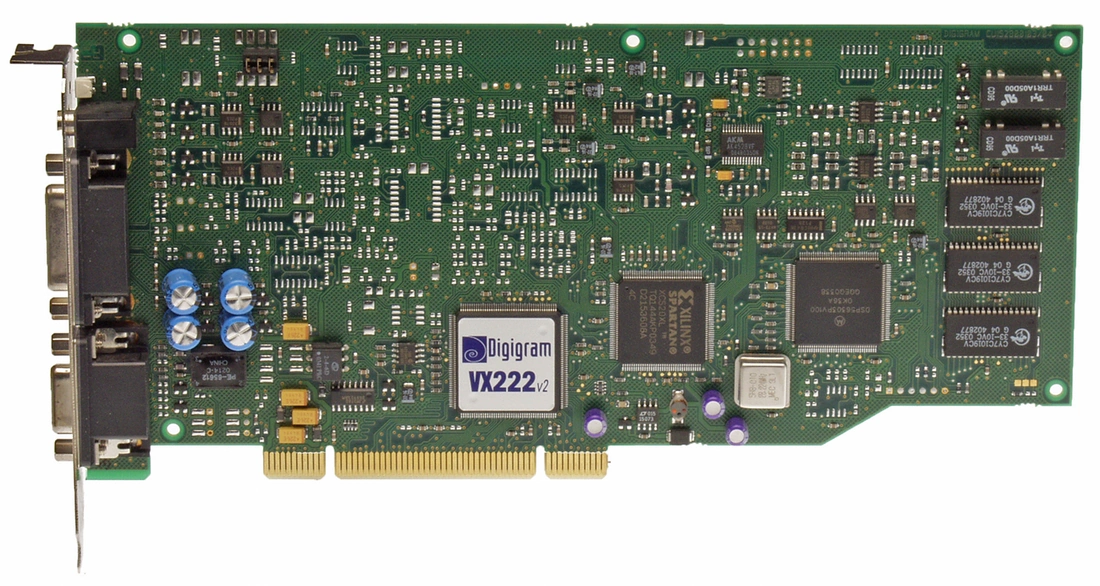 Card is lightly used. No cables are included but the connectors are standard 15 pin D-Sub types so interfacing to the card isn't difficult.
Windows 64 bit drivers may be downloaded from https://www.digigram.com/services-support/product-support/discontinued-products/discontinued-vx-cards/.
Product Description
The VX222v2 brings Digigram's outstanding audio quality and famous reliability to demanding professional audio applications such as broadcast, post-production, music or live performance.

This high quality, versatile sound card includes balanced analog inputs and outputs with 24-bit converters, as well as digital input/output in AES/EBU or S/PDIF formats. Special features include two General Purpose Interface (GPI) inputs and outputs.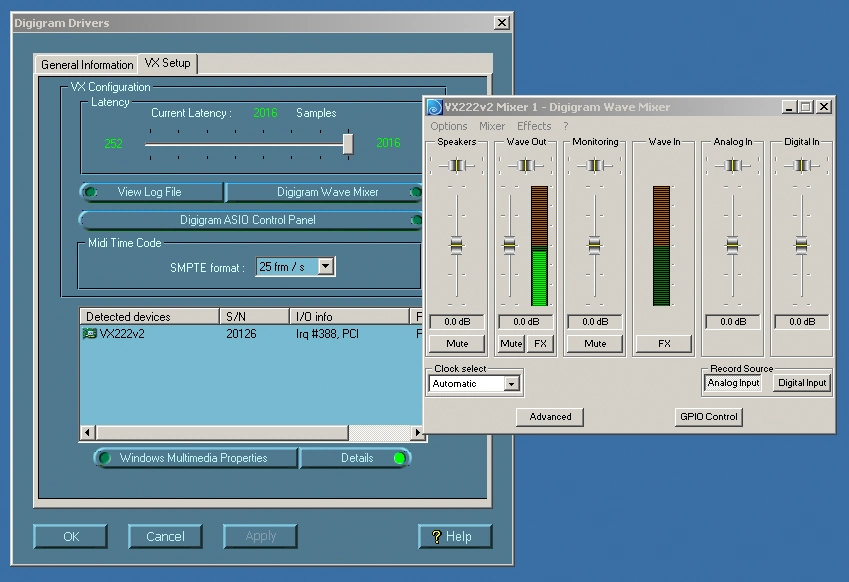 The VX222v2 can be used with a wide choice of audio applications using
Microsoft's Wave and DirectSound
Apple's CoreAudio
Steinberg's ASIO
Linux ALSA
Support of Digigram's Virtual PCX makes it easy to integrate with applications created by Digigram's development partners.
Key Features
Full-duplex
2 balanced analog inputs/outputs, supporting +4dBu and -10dBV
Balanced digital stereo input/output in AES/EBU or S/PDIF formats
Dedicated Wave mixer, as well as ASIO and Mac control panel
Sample rate: 8 kHz to 48 kHz
PCM resolution: 8,16 or 24 bit
Universal PCI compatibility (3.3V ready)
PCI format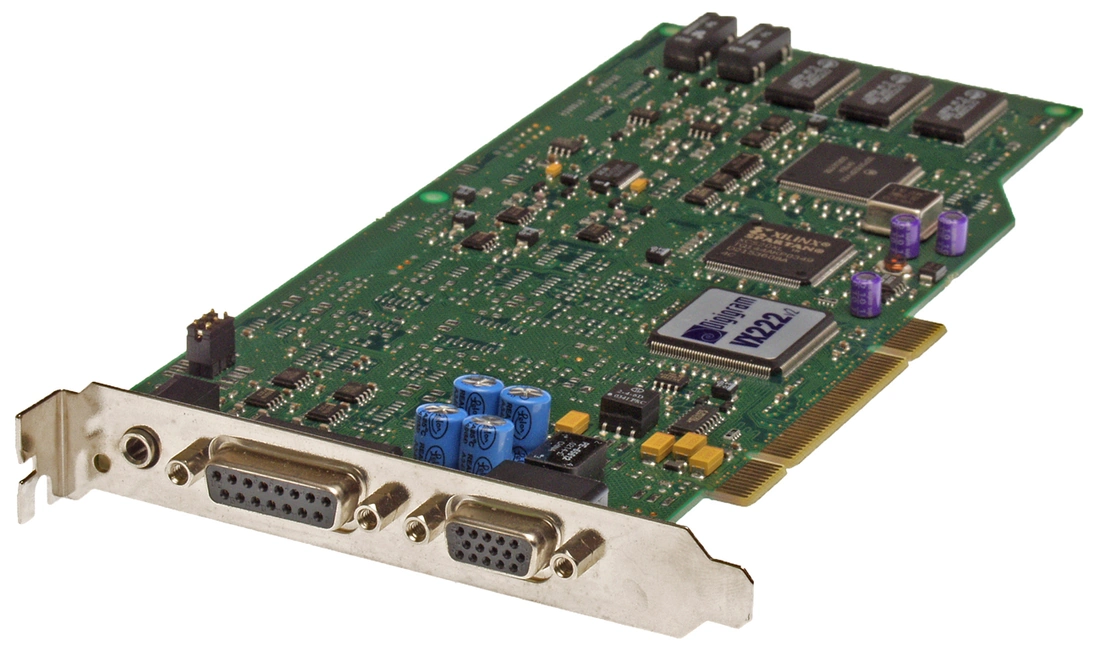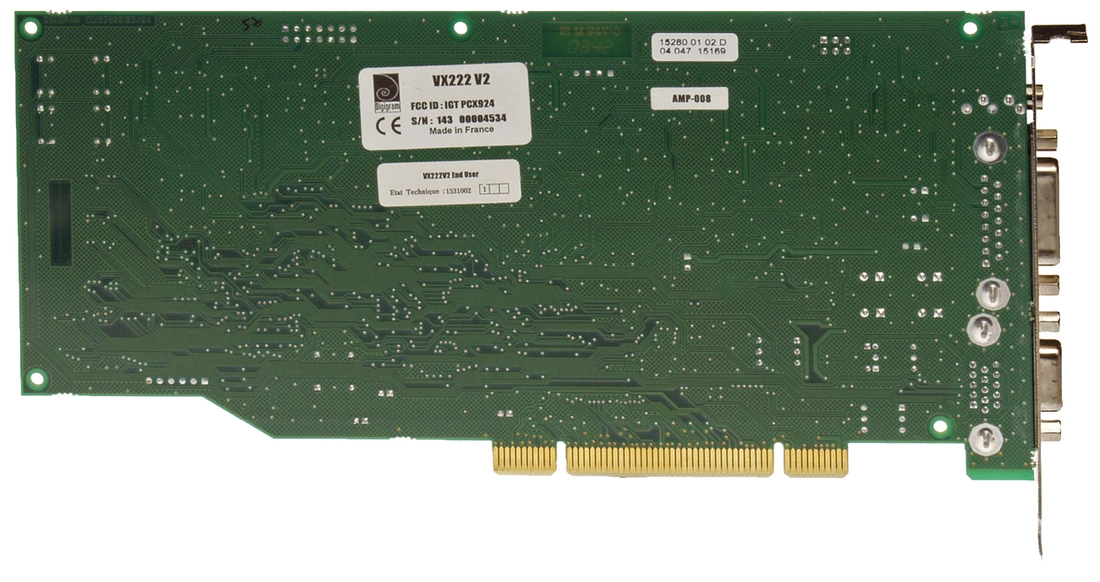 ---
Share this Product
---
More from this collection