Digigram VX222e 24bit 192KHz AES Digital Broadcast Audio PCIe Card w/ XLR Cables [Refurbished]
(
285228634024)

)

Regular price

$456.00

Sale price

$669.00

(2 available in stock)

Tested/Guaranteed • Includes ANALOG and DIGITAL XLR Breakout Cables • 192KHz 24-Bit Stereo PCI Express Audio Interface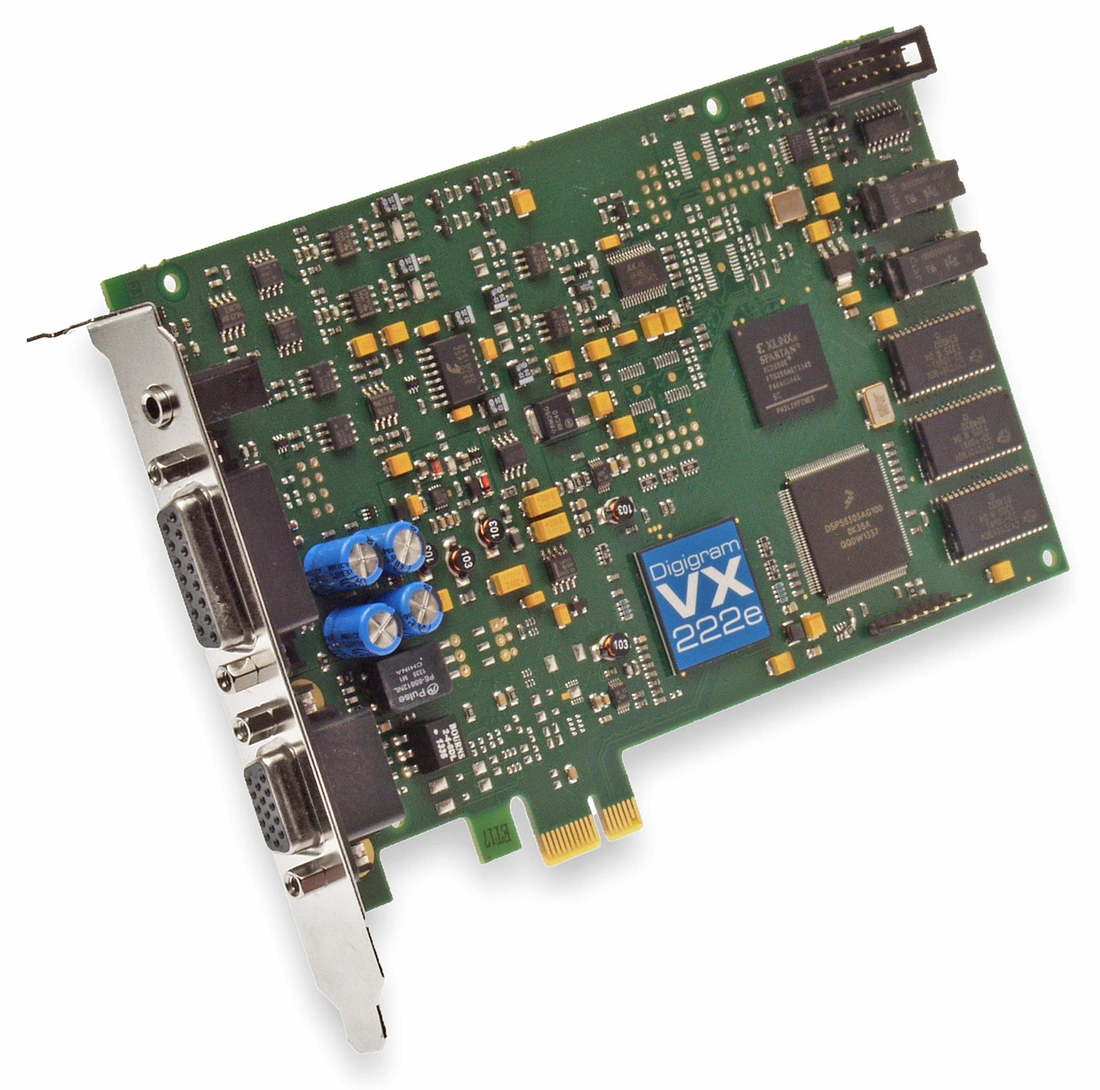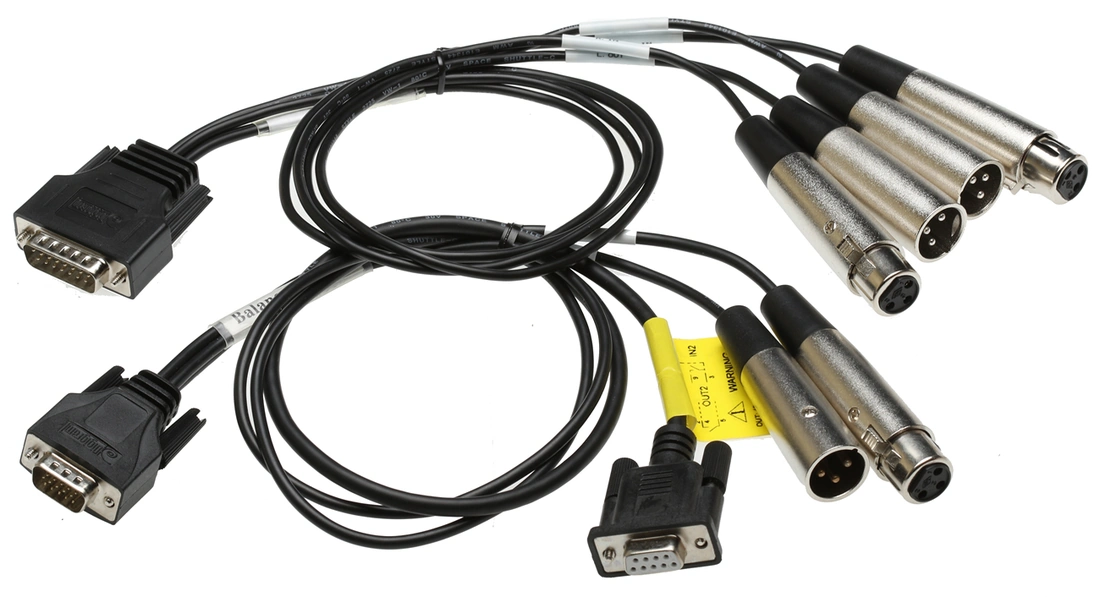 The latest version of one of the most respected broadcast quality sound cards, which offers both balance analog and AES digital input and output. These are used all around the world in on-air and production machines. Note that these cards are intended for installation into a professional environment and can be more complicated to install and configure than your $20 plug and play SoundBlaster card. That said, if you follow the install sequence given in the manual exactly, you should be fine. I have not tested this type of card under Windows 11 so correct operation under this OS is not guaranteed.  Windows 10 64 Bit worked fine for me.  My recommendation for any audio workstation would be to avoid chipsets that have just been released.  An older machine with a well-established hardware configuration will help avoid incompatibility issues (and processing audio does not require a state of the art box).  Please note that the digital I/O cable included is the version that does not have the LTC IN RCA jack included - this is not normally an issue for Pro Audio applications as this timecode connection is rarely used on most workstations.
Product Description
PCI Express version of the VX222HR linear sound card for demanding applications in broadcast, production, or voice-over recording. Exacting specs, outstanding quality, absolute reliability and total connectivity make this new generation the number one choice for pro audio manufacturers and software vendors.
Full specifications may be obtained from the User Manual
(https://www.prostudioconnection.net/1410/Digigram_VX222e_User_Manual.pdf)
The VX222e stereo sound card shares the same features as the HR series and integrates seamlessly with the same professional audio software.
This sound card is visiblu ready: get connected to the world of distributed IP audio. A solution based on visiblu, the Network Audio Operating System by Digigram, takes advantage of its power for low latency wide area network encoding and processing, whether the card is located next door or hundreds of miles away.
Usually Sells for $580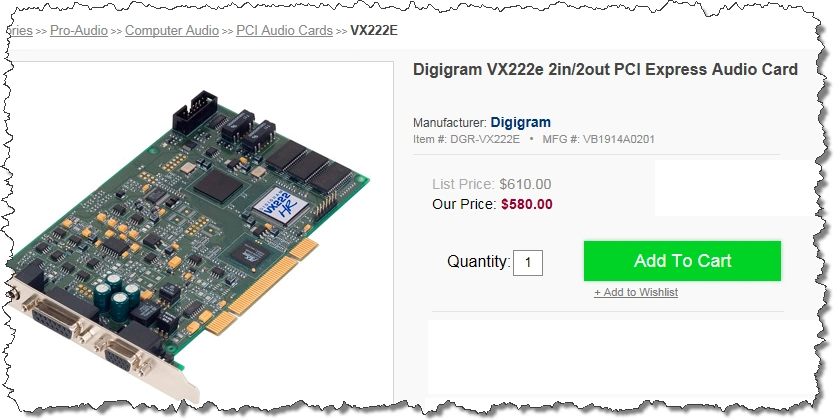 Features
• 24-bit/192kHz AD/DA converters
• +24 dBu maximum analog signal levels
• 3-band parametric EQ and maximizer,
• LTC, and interboard synchronization inputs
• Native, low-latency HR driver package: WDM DirectSound, ASIO, Wave and driver for Digigram SDK
• DirectSound driver signed by Microsoft Windows Hardware Quality Labs
• Hardware SRC on AES input and separate AES sync input (available on special request) Includes AES/EBU breakout cable
For drivers and more information see the Digigram website.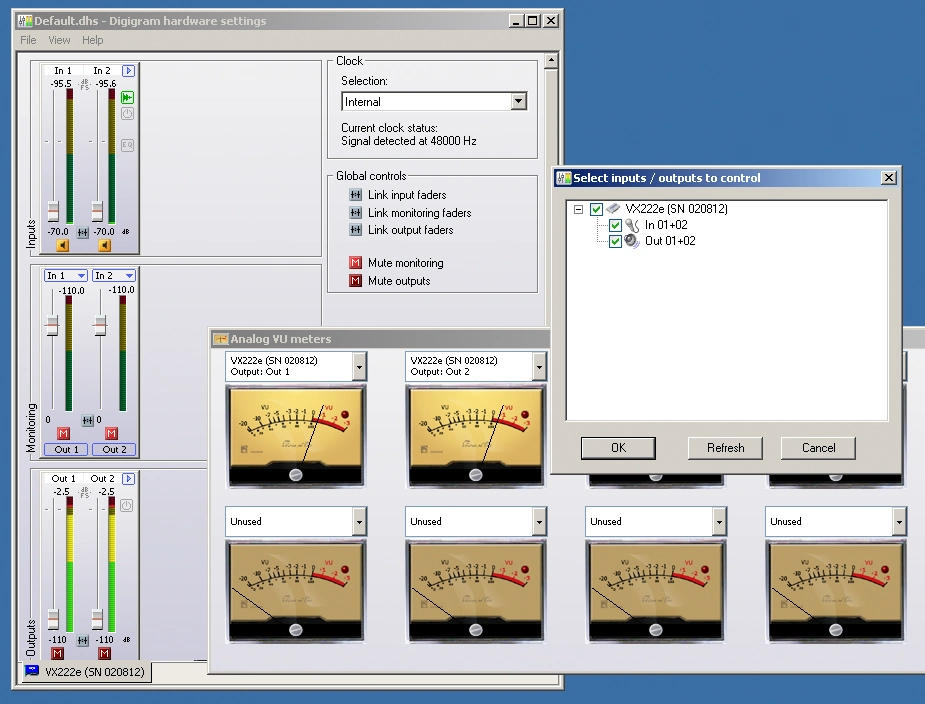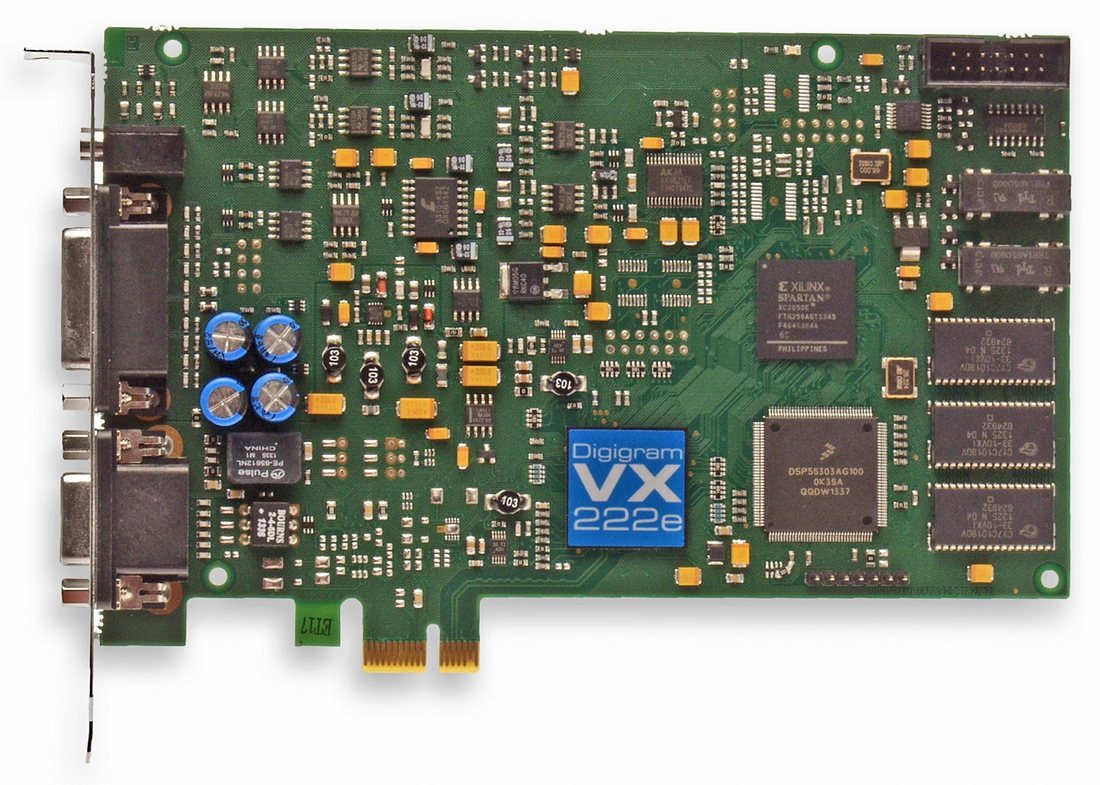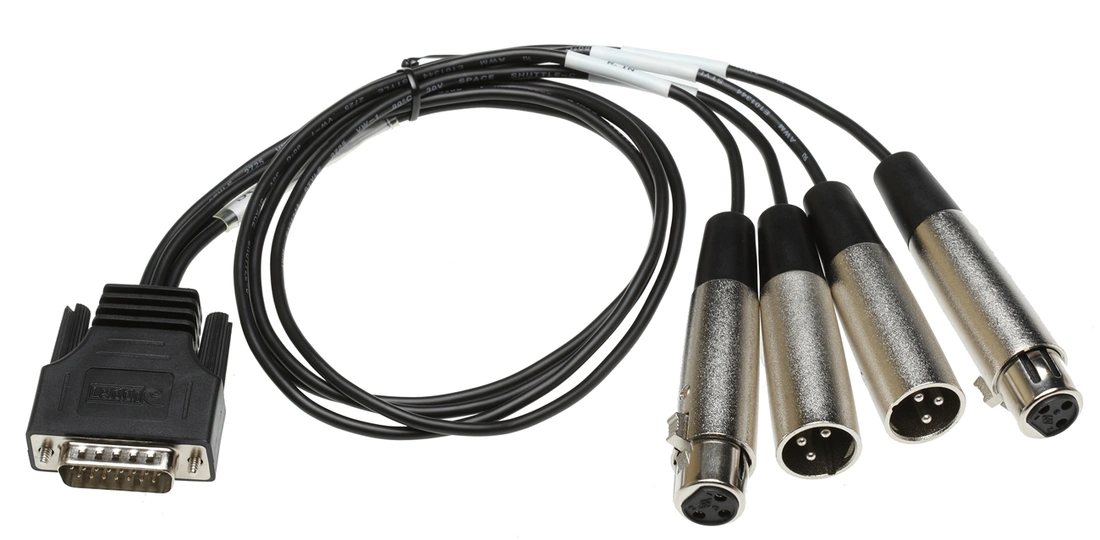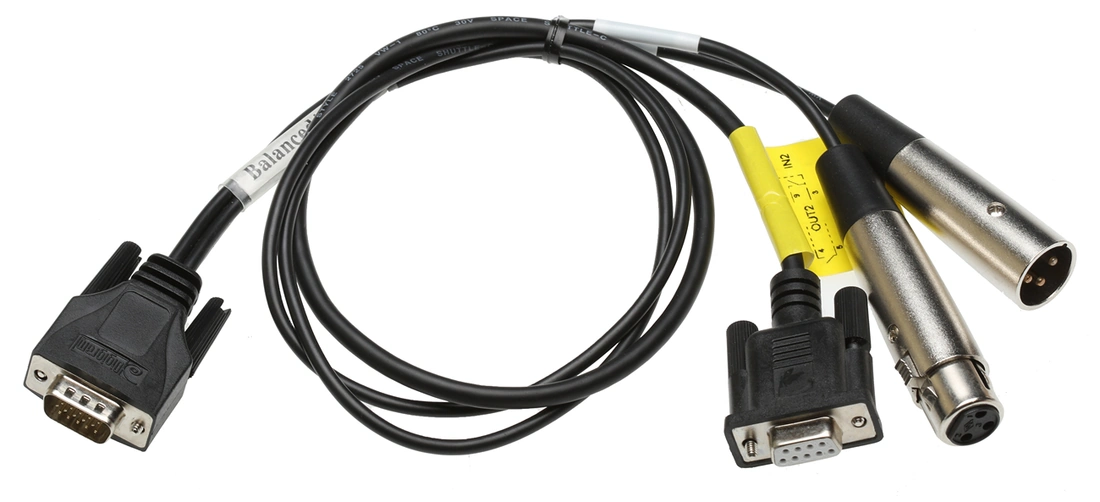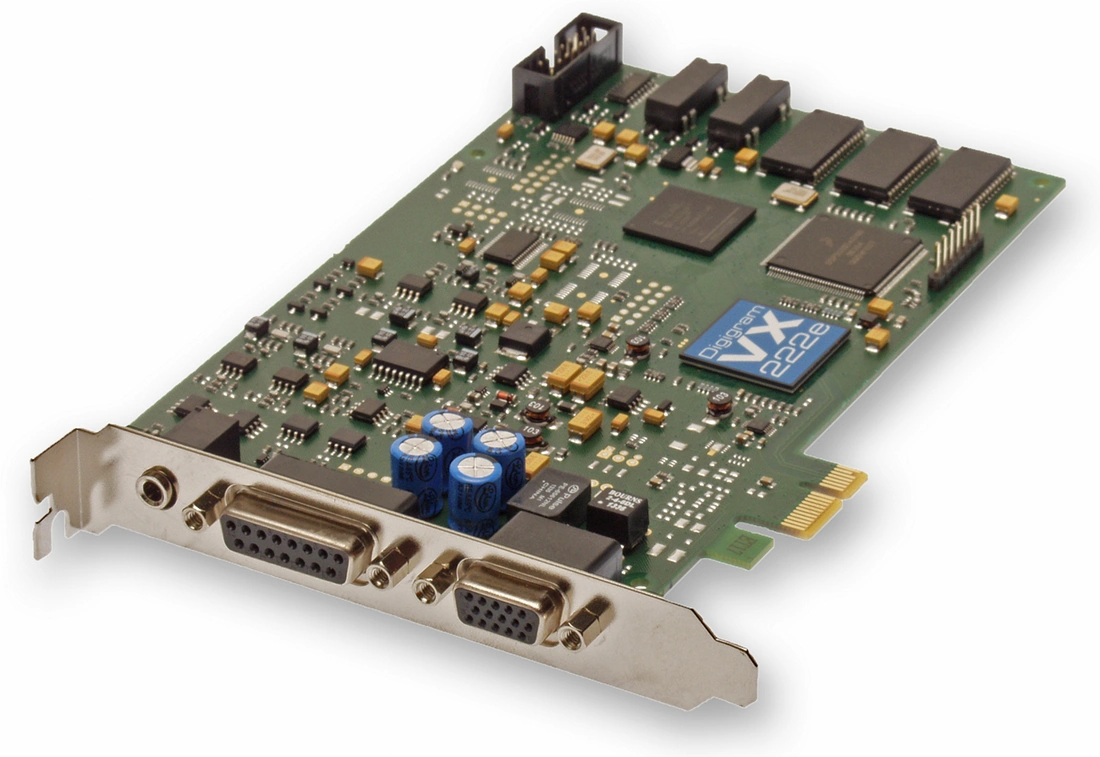 ---
Share this Product
---
More from this collection