Digigram VX222HR 192K 24bit AES Digital Balanced XLR Broadcast Audio Sound Card [Used]
(
362668149459)

)

Regular price

$191.00

Sale price

$347.00

(1 available in stock)

Professional Broadcast Sound Card • Includes Both Digital & Analog Cables • 192KHz 24-Bit Stereo • PCI Audio Interface • Balanced XLR Analog • AES/EBU Digital I/O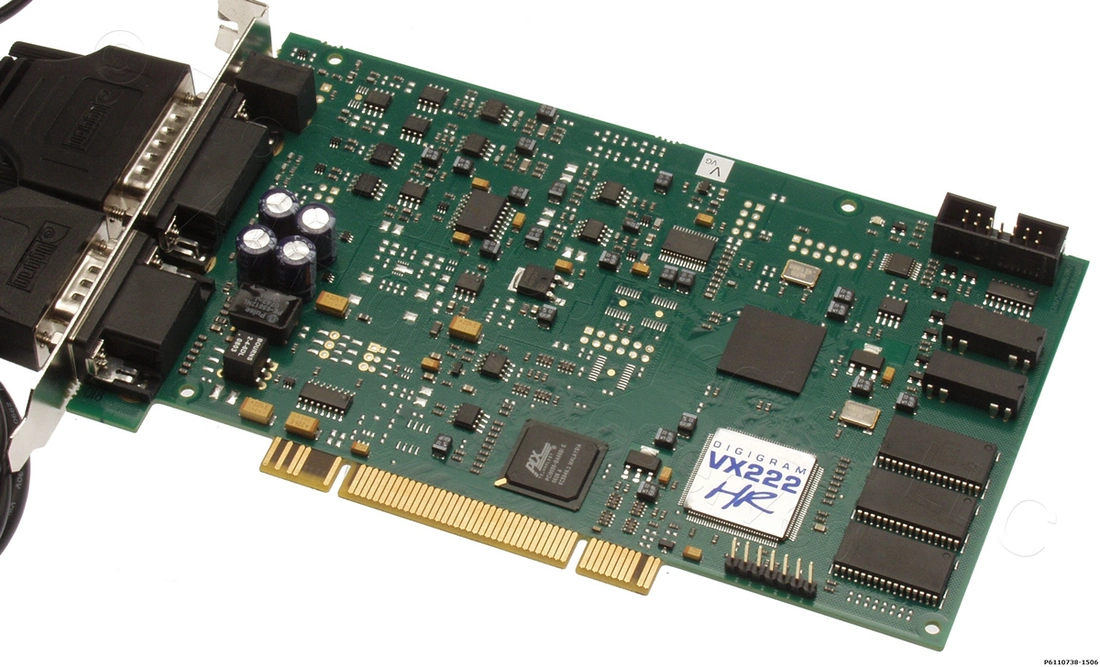 Listing comprises card and both cables in plain packaging. No other accessories or cables are included. Please note that Digigram sound cards are designed for use in a professional brodacast environment and can be quirky to install and picky about hardware compatibility issues. Please only purchase if you are familiar with the product and don't mind the fact that they can be less than totally plug and play. The card has been tested to confirm that it works as it should. A screenshot of your card under test will be included in the package for your peace of mind.
Usually Sells for $580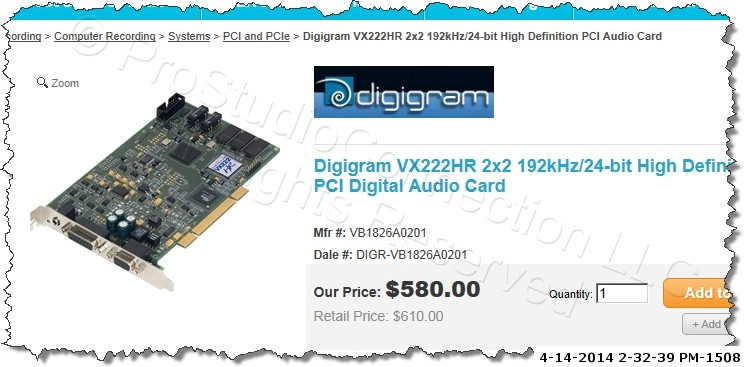 Product Description
The versatile, high-resolution VX222HR PCI sound card brings outstanding audio quality and reliability to demanding professional audio applications such as broadcast, post-production, music production and live performance.
Full specifications may be obtained from the Product Datasheet 
(https://www.prostudioconnection.net/0513/VX222-222HR-2007.pdf)
Main Features
2/2 balanced analog and digital AES/EBU I/Os
Comprehensive set of drivers including Digigram SDK as well as low-latency WDM DirectSound, ASIO, and Wave
32-bit/66 MHz PCI Master mode, PCI and PCI-X compatible interface
24-bit/192kHz AD/DA converters
+24 dBu maximum analog signal levels
3-band parametric EQ and maximizer
LTC and inter-board synchronization inputs
Includes Analog and AES/EBU breakout cables
For drivers and more information see https://www.digigram.com/support/vx222e-support/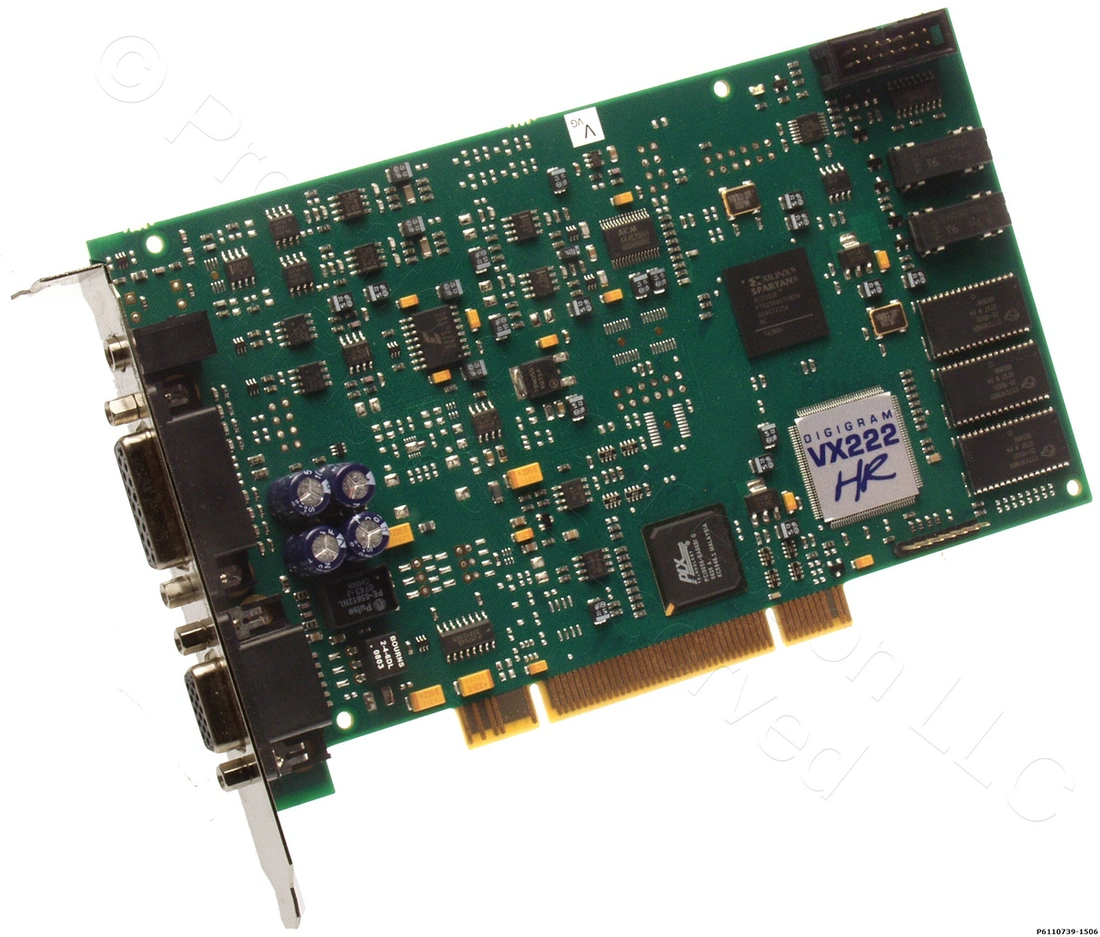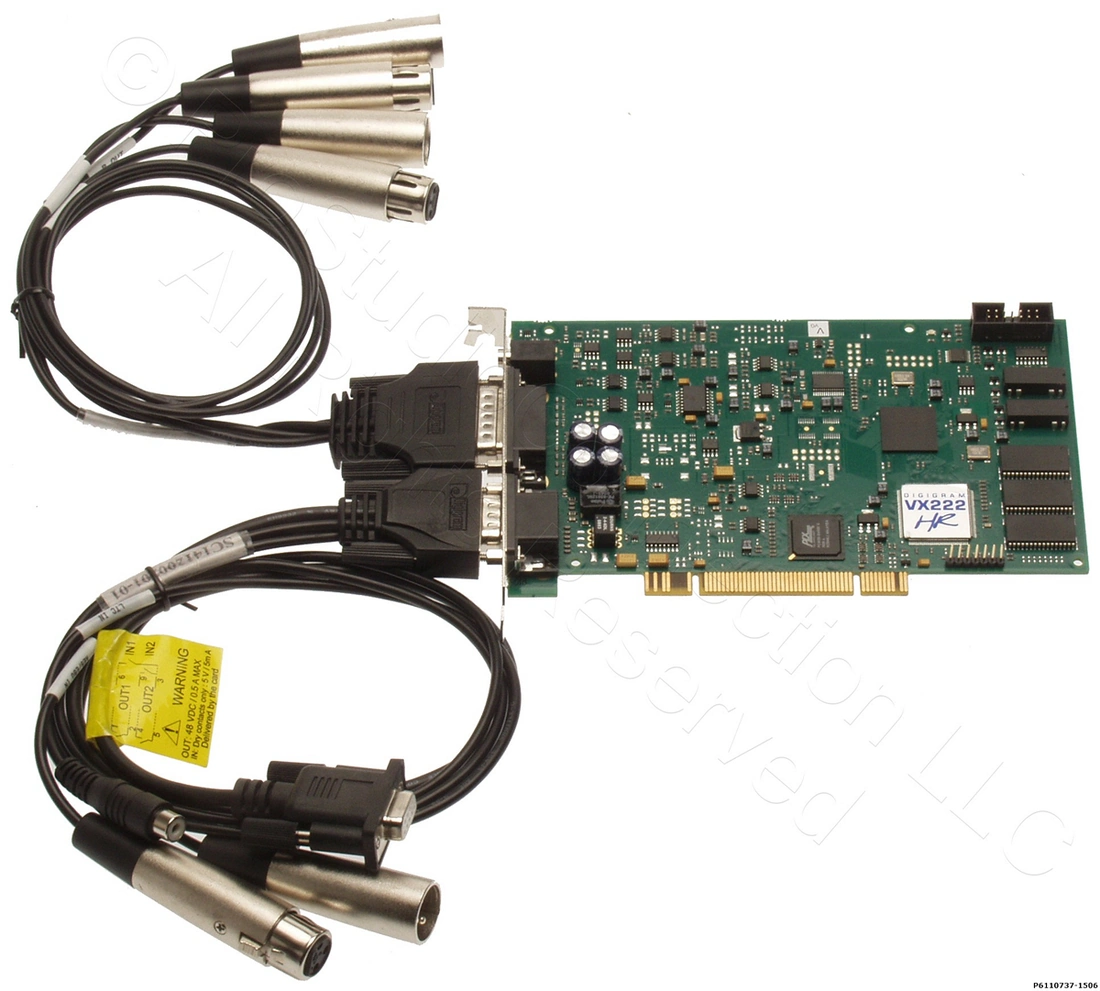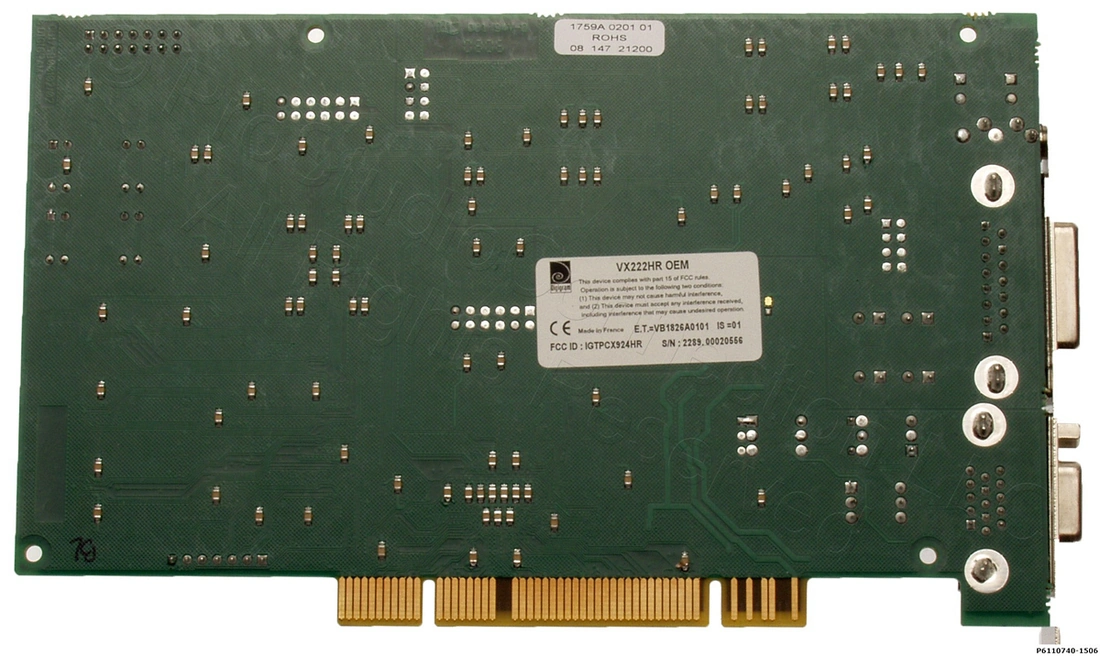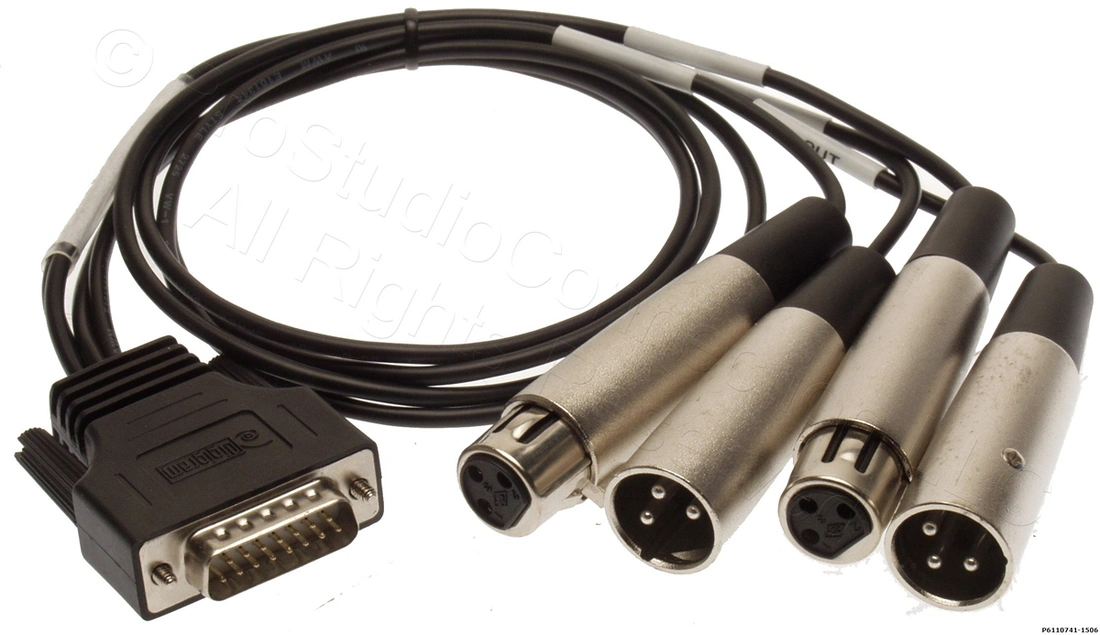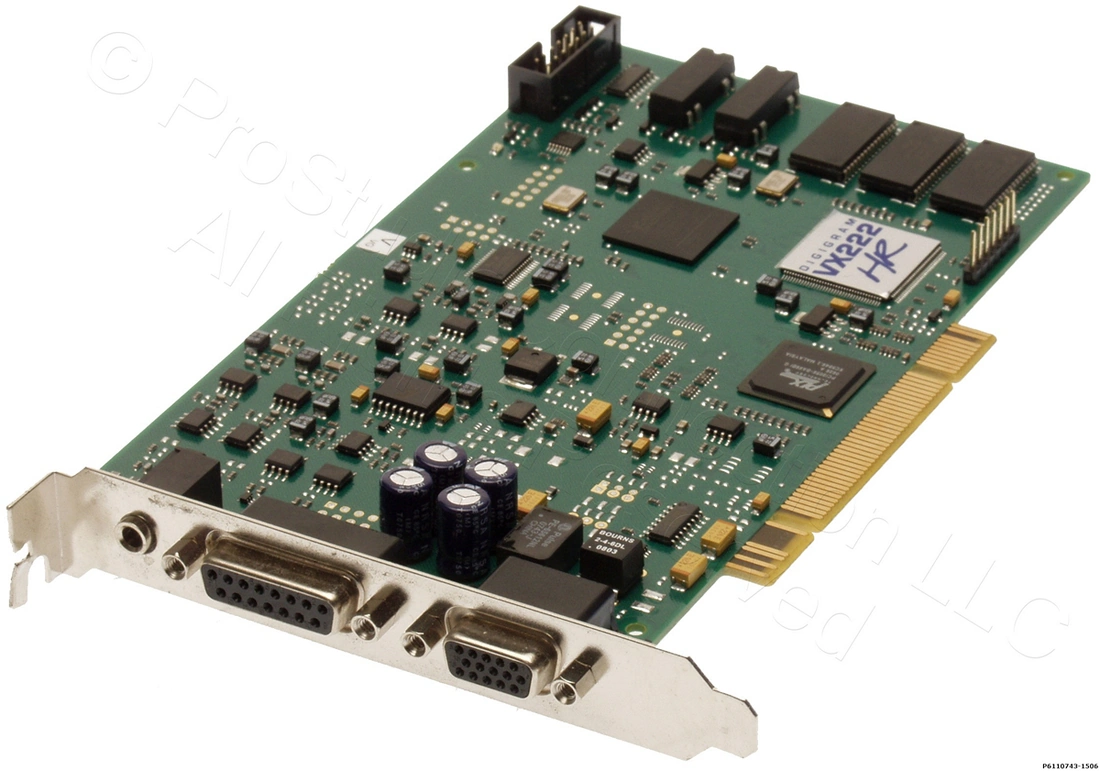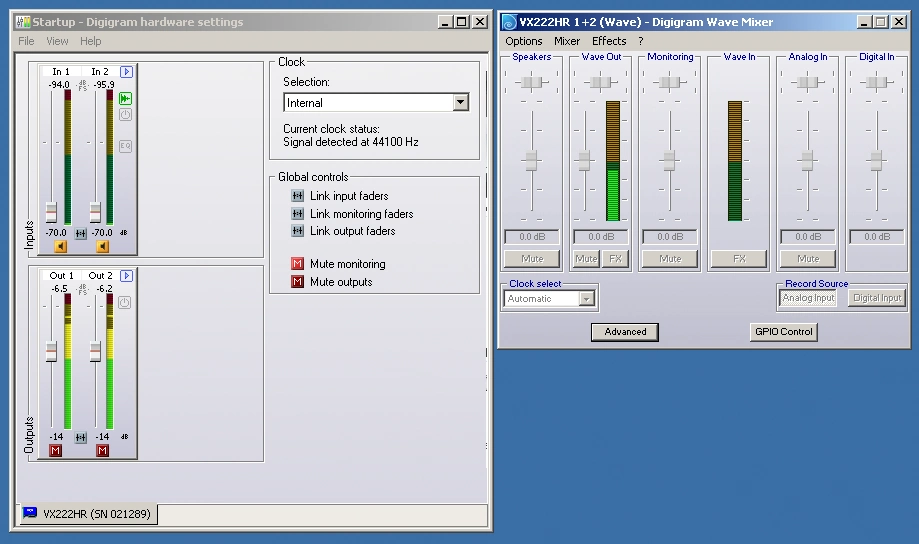 ---
Share this Product
---
More from this collection