Digigram VX442 24/96 AES/EBU SPDIF Multichannel XLR Broadcast BARE Sound Card [Refurbished]
(
362971496620)

)

Regular price

$94.00

Sale price

$139.00

(1 available in stock)

Professional 24bit/96kHz Multichannel Sound Card • BARE PCI Card (No Cables Included) • Windows 64 Bit and 32 Bit Drivers Available • Normally Sells for $750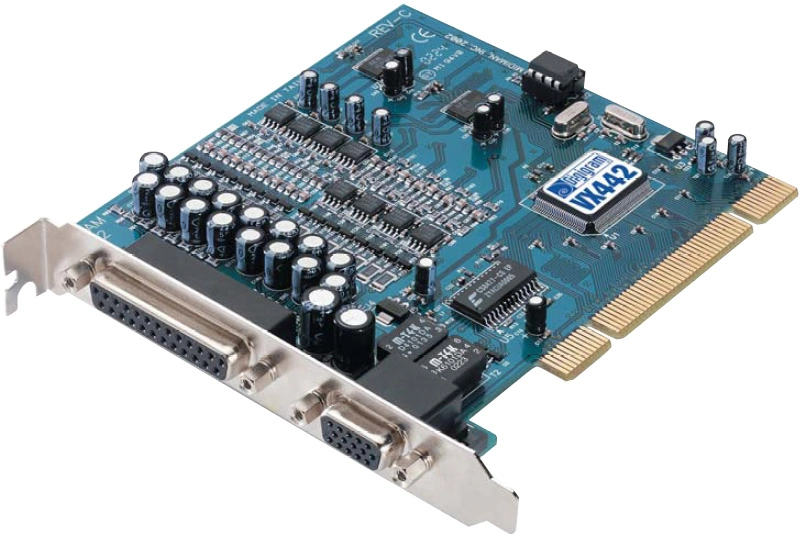 Note that no cables are included. Windows 32bit and 64bit drivers are available from the Digigram Website (https://www.digigram.com/services-support/product-support/discontinued-products/discontinued-vx-cards/)
Many ways to handle high quality audio
The VX442 features six inputs/outputs with exceptional audio quality at 96 kHz/24-bit. It's all you need for professional multi-channel applications such as audio production or archiving.
Digigram's versatile VX442 features four balanced analog inputs/outputs with 24-bit converters, as well as a digital stereo input/output in AES/EBU or S/PDIF formats. A total of six inputs/outputs are available for simultaneous record and playback with exceptionally low latency on a large number of supported computer platforms.
Usually Sells for $750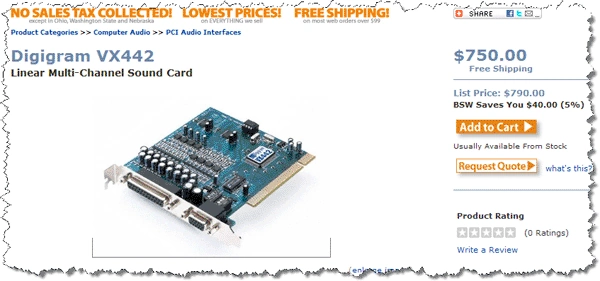 The VX442 can be used with most audio applications using
Microsoft's Wave and DirectSound
Apple's Sound Manager and Core Audio
Steinberg's ASIO
Tascam's GSIF
Emagic's EASI
Support of Digigram's development tools makes it easy to integrate with applications created by Digigram's development partners.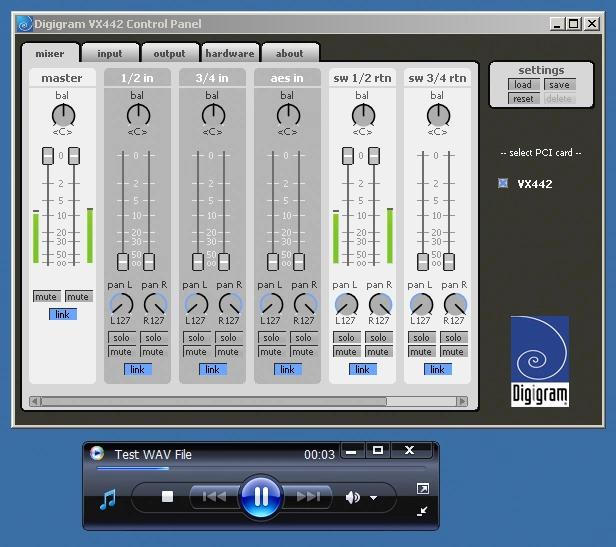 Key features
6 simultaneous inputs/outputs.
4 balanced analog inputs/outputs +4 dBu/-10dBV.
Balanced digital stereo input/output in AES/EBU or S/PDIF formats.
Versatility and exceptional audio quality:

Sample rate: 8 to 96 kHz.
PCM resolution: 8,16 or 24 bit.
Excellent audio performance, even at lowest resolution.

Very low latency, due to hardware and software architecture (by default at 48 kHz: 8ms, minimum: 1.5 ms).
Multiple applications may share the resources of a single card.
Dedicated control interface permits routing and mixing between different hardware and virtual inputs/outputs.
Universal PCI compatibility (3.3V ready)
Windows 64 Bit and 32 Bit Drivers are available - I can send them to the buyer electronically if required.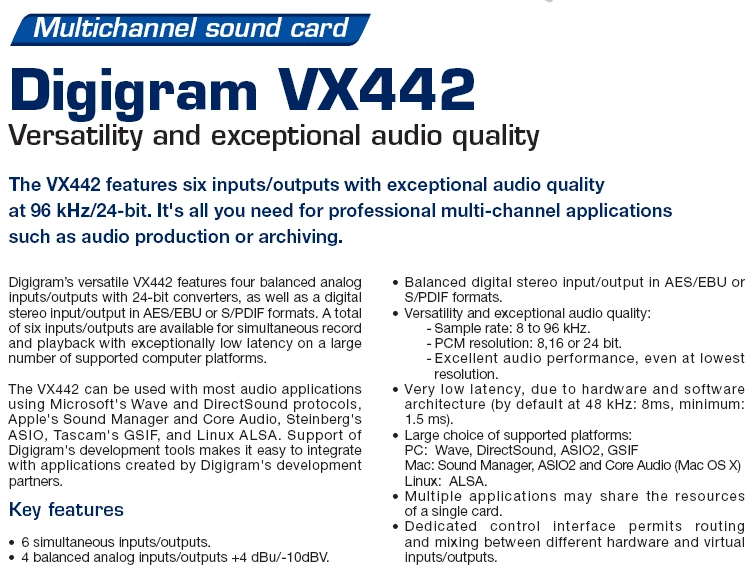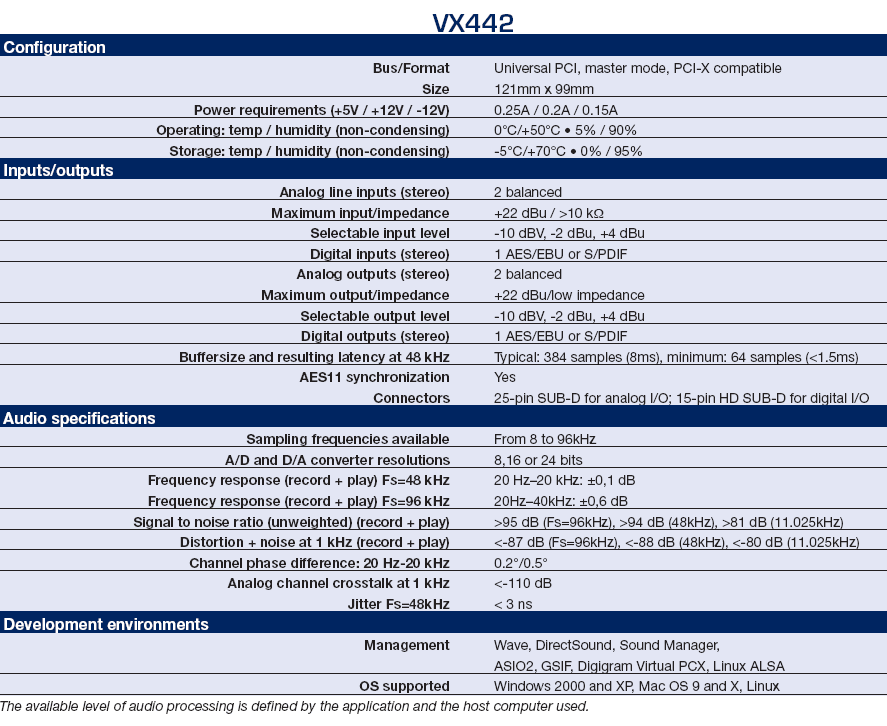 ---
Share this Product
---
More from this collection