Digigram VX881HR Quad AES Digital Multichannel Broadcast Sound Card w XLR Cables [Refurbished]
(
284696430552)

)

Regular price

$265.00

Sale price

$454.00

(2 available in stock)

Tested/Guaranteed • Fully Working • 4x AES Digital Inputs/4 AES Digital Outputs • PCI Card • XLR BreakOut Cables Included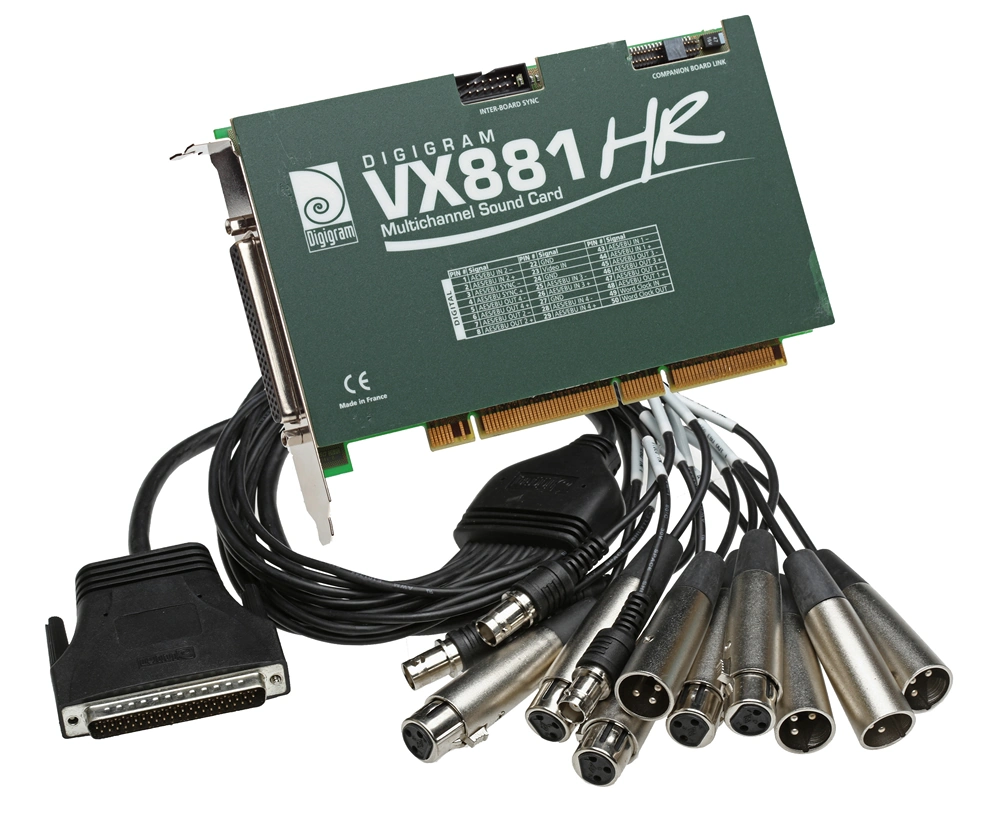 Card has been tested to confirm correct operation. The card's test results will be included in the package. XLR breakout cable is included as shown. No printed manual is included but a copy may be downloaded here if required. Drivers are available for download here (registration may be required upon first visit). Operation under Windows 10 64bit is supported. This is a PCI-X card however it will work fine in a regular PCI slot.
Description
The VX881HR from Digigram is a universal, short-form PCI card, that provides four stereo inputs and four stereo outputs of digital I/O. Comprehensive synchronization options are provided that include AES/EBU input, Wordclock I/O, video sync and LTC input.
The card preserves pristine sound quality and was designed for demanding broadcast audio application, such as production, on-air playback and logging.
Usually Sells For $1,767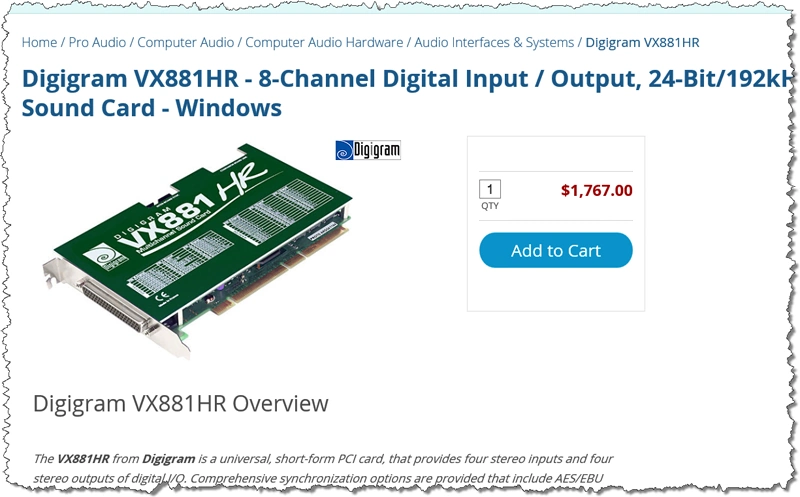 The drivers (Windows and Linux only) provide for wide integration with clients' software applications, while a Digigram Hardware Settings (DHS) control panel allows the user to manage a wide variety of settings.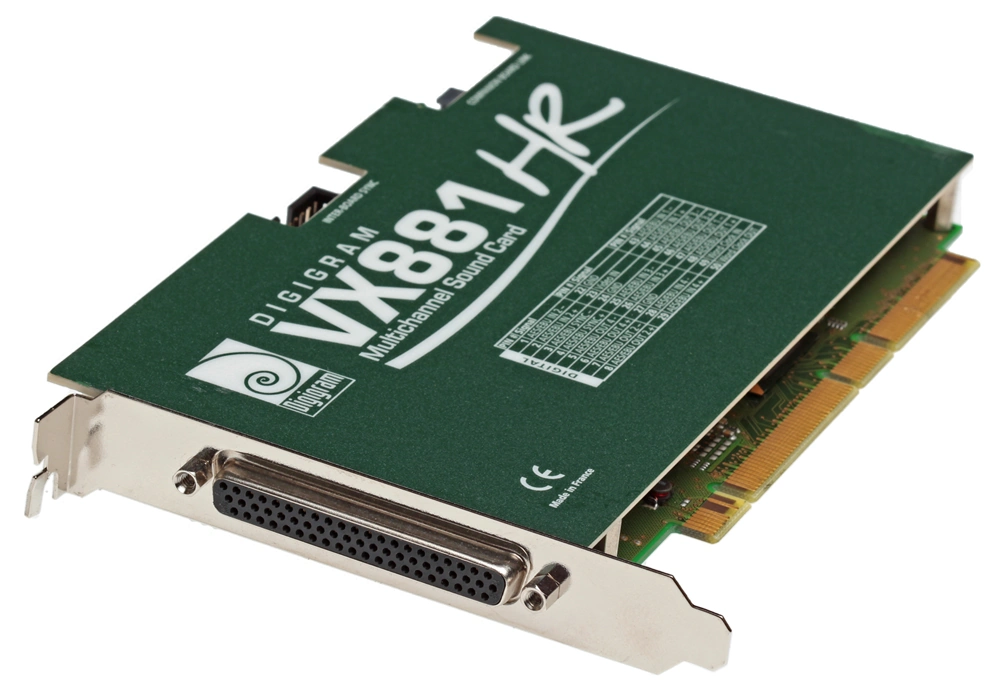 All connectors are available on a 62-pin D-Sub breakout cable [Not Included].
Universal PCI card with eight digital inputs and outputs accessible via a breakout cable/fan 24-bit/192kHz converters (digital inputs only accept up to 96kHz sampling rates)
Includes AES/EBU sync input, along with Wordclock I/O, Video Sync and LTC input Hardware sample rate converters on all inputs for simultaneous recording of digital signals with different sample frequencies
Drivers include Digigram np, WDM DirectSound, Wave and ASIO Short-length PCI format with companion board connector for Digigram or custom add-on cards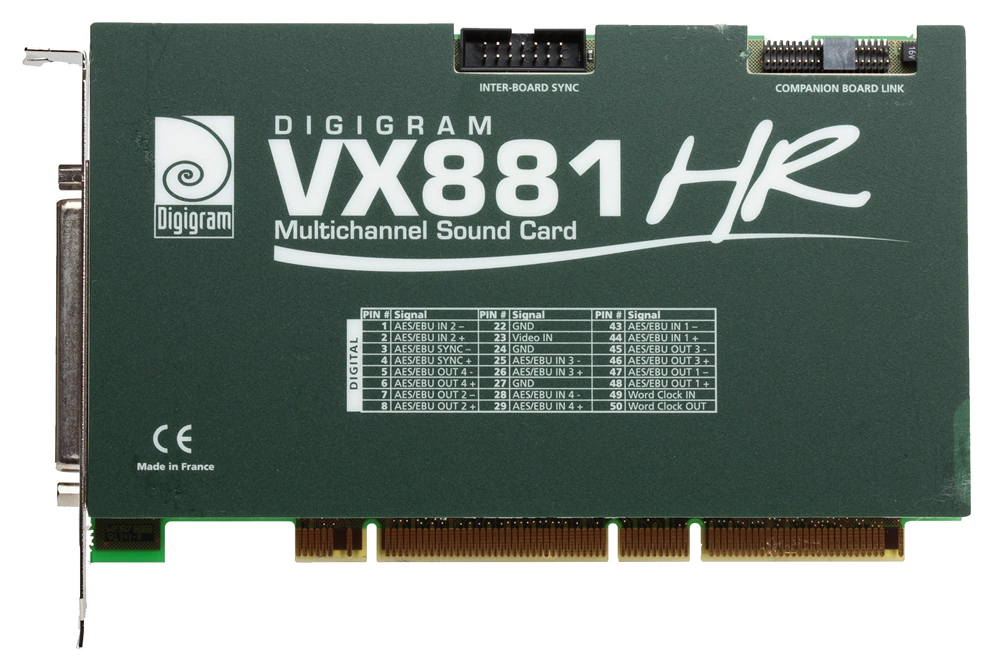 Digigram VX881HR Specs
Format - Universal PCI, PCI-X compatible
Converters - Not applicable (AES Digital Only I/O)
Sample Rates - Programmable from 22.05kHz to 192kHz
Analog In - No
Analog Outputs - No
Digital Input Connectors - 4 x XLR AES/EBU (on matching breakout cable, not included)
Digital Output Connectors - 4 x XLR AES/EBU (on matching breakout cable, not included)
MIDI In/Out - No
Sync In/Out

AES/EBU In
Wordclock I/O
Video Sync In
LTC In

Headphone Output - No
THD + N - Not applicable
Dynamic Range - Not applicable
Frequency Response - Not applicable
Minimum System Requirements CPU power and memory required depend on the operating system and the audio application used
One free PCI or PCI-X slot (5V or 3.3V). Can be used in 32-bit/33MHz 5V PCI slots as well as in 64-bit/66MHz 3.3V keyed PCI slots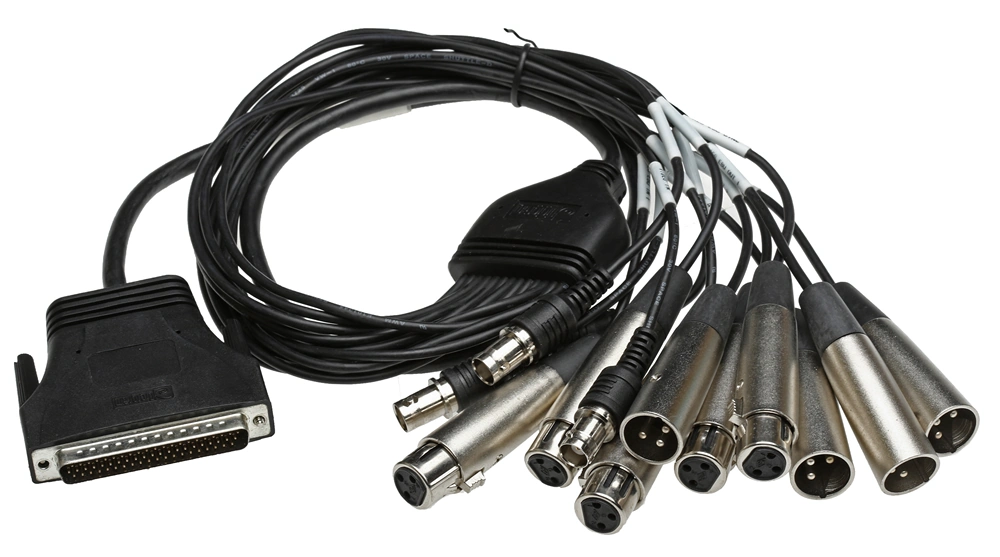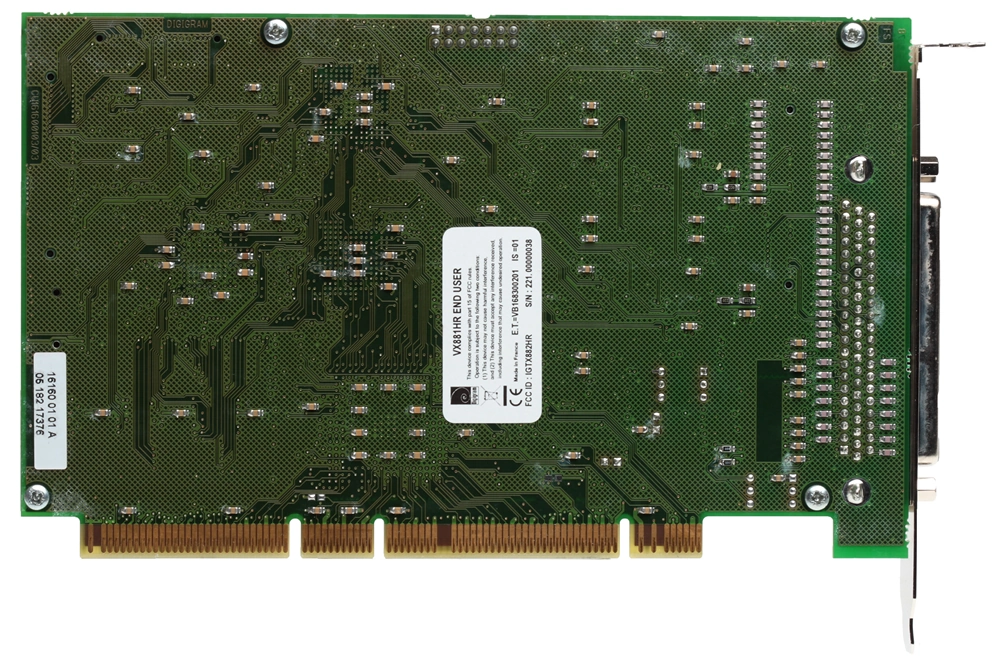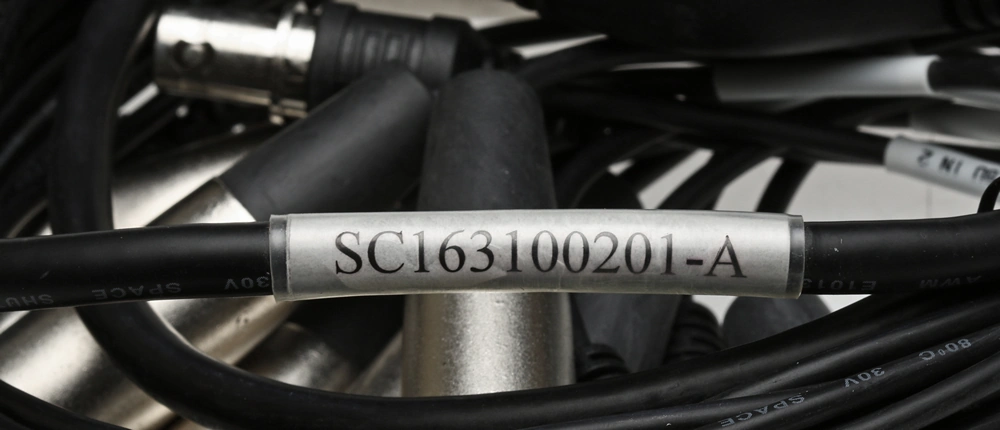 ---
Share this Product
---
More from this collection