Endrun 0610-0009-001 GPS 5V TNC 40dB High Gain Sonoma Tempus Antenna AT575 - NEW
(
285477335414)

)

Regular price

$342.00

Sale price

$503.00

(1 available in stock)

Brand New • Suits Endrun Technologies GPS Clocks • 5V-12V Power • OEM By AeroAntenna - Model AT575 • 40dB Gain • 50' Downlead • Mounting Clips and Pipe Incuded • Part Number 0610-0009-001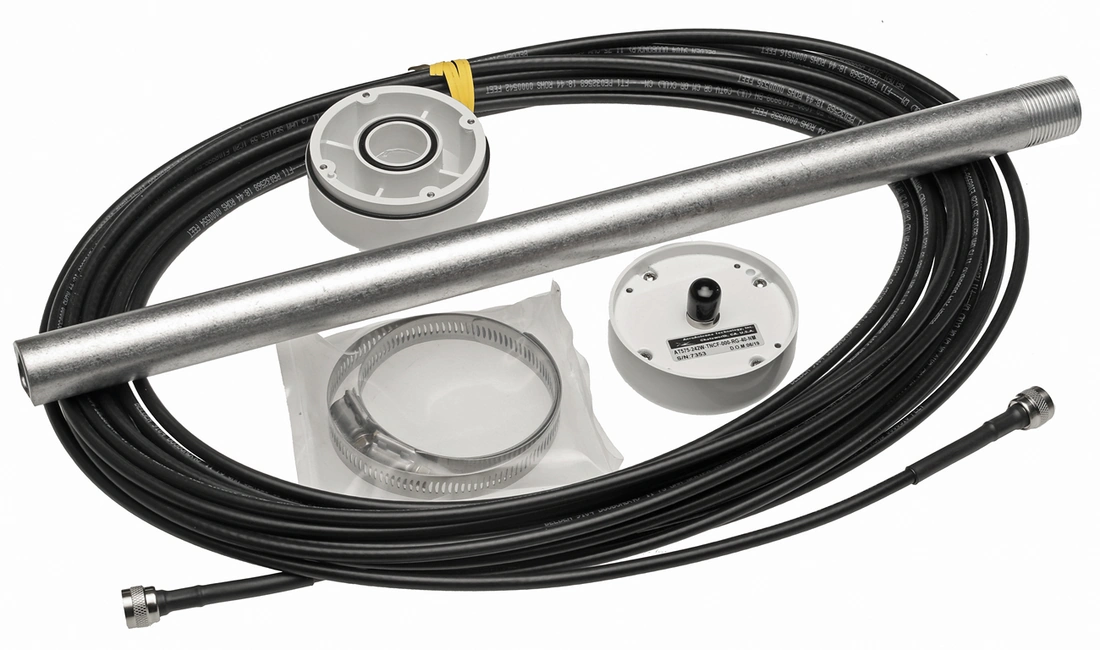 An unused Endrun Technologies GPS antenna, part number 0610-0009-001. This has a TNC connector at the receiver end of the approx 50 foot downlead. The gain is 40dB and the supply voltage can be between 5V and 12V. It may be used with other GPS receivers, perhaps with a adapter to match the TNC connector.  Note that some of these kits have a plastic mounting pipe, some metal - the difference doesn't affect the performance.

Description
This Antenna Kit with 50 feet of cable is matched to Endrun GPS Receivers. Fifty feet (15 m) of cable works well for most installations and does not require any additional amplification. The high-precision GPS Antenna provides 40 dB of gain with very high out-of-band rejection performance. Selected specifically for its excellent group delay flatness and unit-to-unit repeatability, the quality of this antenna is critical in delivering 10-nanosecond-level time transfer from some of our industry-leading products.
Usually Sells for $463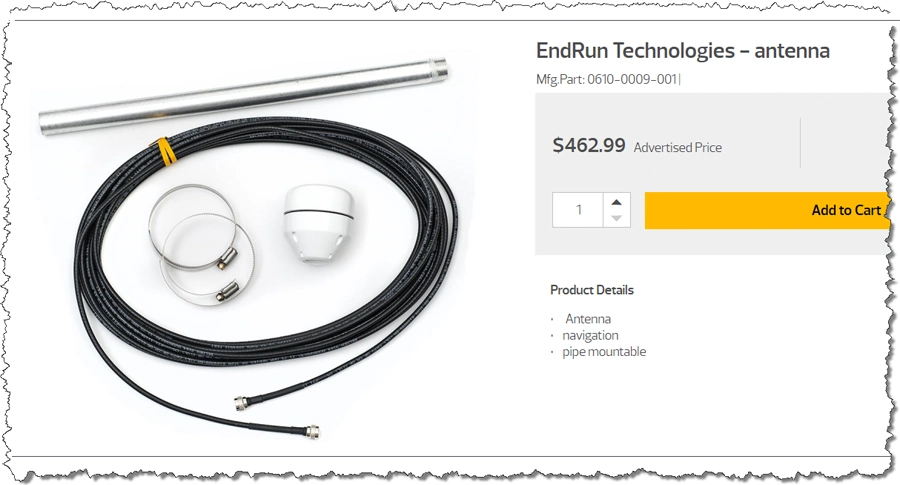 Features
Weatherable polymer, all-plastic, non-corrosive, enclosure.

Noise Figure: 2.5 dB Max.

Group Delay Flatness: < 2 ns peak-peak 1575.42 MHz +/- 1 MHz.

Band Rejection: 30 dB @ 1535 MHz, 60 dB @ 1615 MHz.

Voltage Range 2.5 to 5 V.

Will drive up to 150 feet of factory-supplied cable.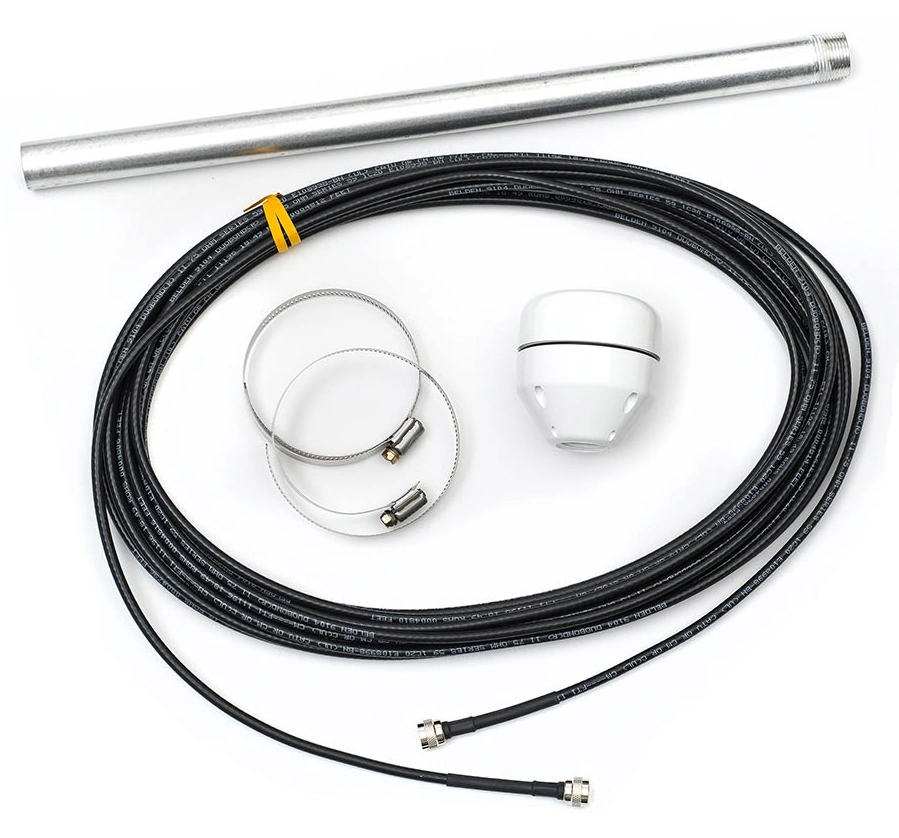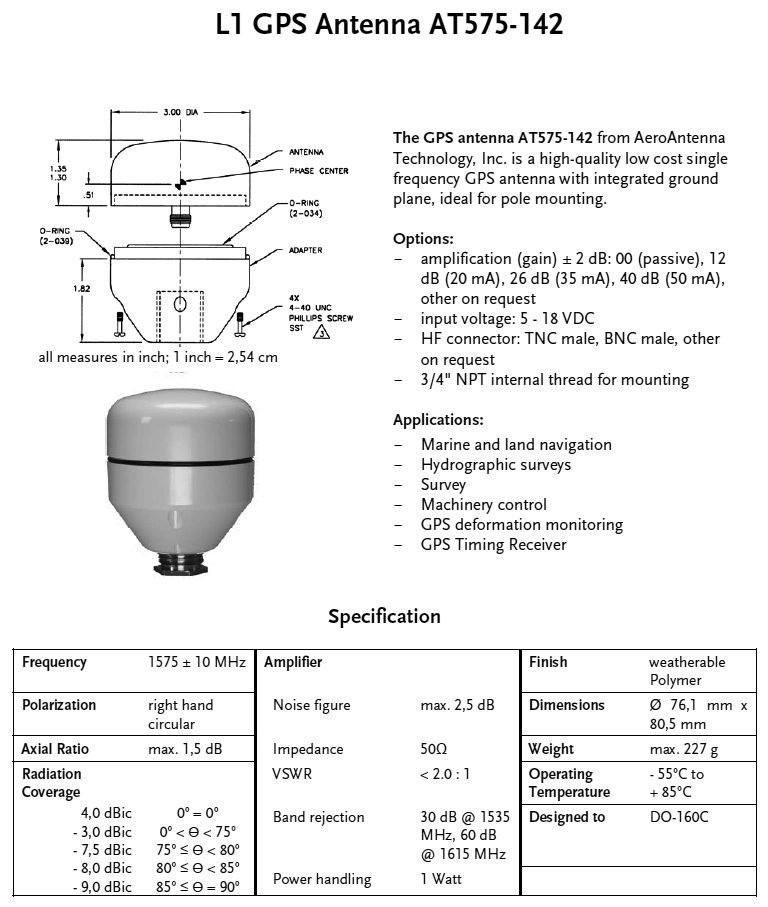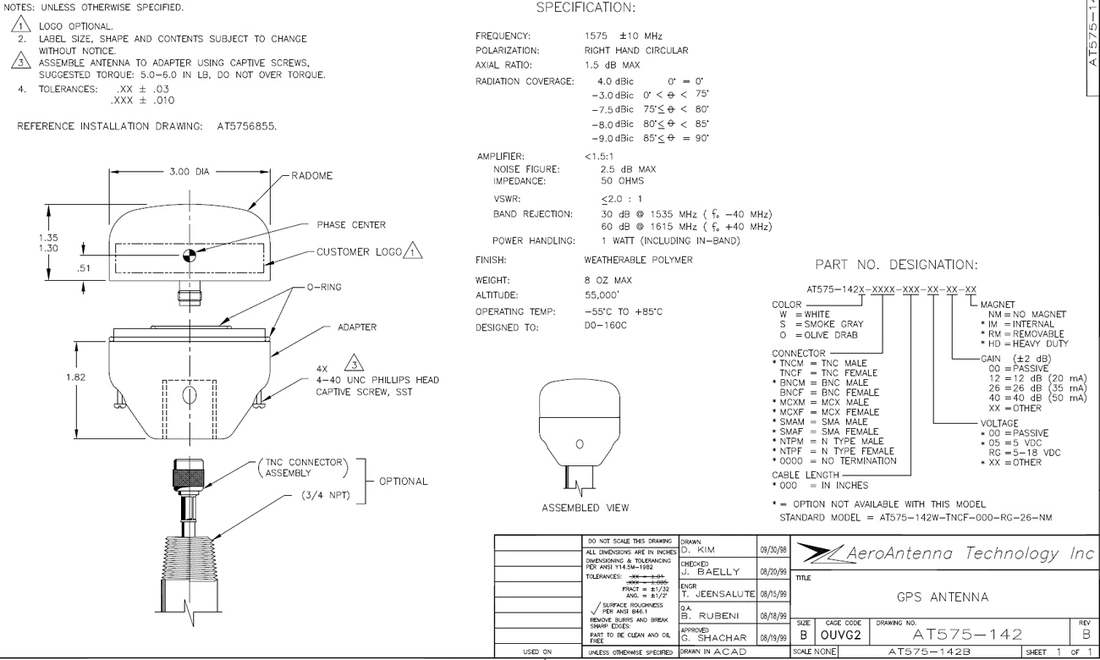 ---
Share this Product