Endrun Technologies Sonoma D12 CDMA TCXO Network NTP Time Server with HTTP [Refurbished]
(
362965048941)

)

Regular price

$601.00

Sale price

$1,005.00

(1 available in stock)

Tested/Guaranteed • Fully Working • TCXO Oscillator Installed • Latest Firmware • Dual Ethernet Ports • Network NTP Time Server • Was $5,000


Introduction
Here's a lightly used, fully working Endrun Sonoma D12 time server in excellent cosmetic condition. The photos show the actual item for sale.  It has the standard TCXO oscillator installed. The display is clean and bright. The unit achieves sync to GPS via CDMA cellular towers (user selectable between 900MHz and 1800MHz bands in the case of US locations) so you don't need your own outdoor GPS antenna provided that you have decent indoor CDMA cellphone coverage. So this may be a good choice for an installation where a landlord doesn't want you running an antenna downlead through the premises up to the roof. The unit has the latest firmware available at the time of listing and has been checked to ensure that it achieves sync. Include a very basic dual band antenna so you can test it straight out of the box. A higher gain antenna may be required for indoor operation or in areas of fringe coverage. No printed manual is included, but a copy may be downloaded here if required (https://www.prostudioconnection.net/1903/Sonoma_D12_Manual.pdf). This unit status reporting via a HTTP web interface - see screenshots below.
Usually Sells for $5,000+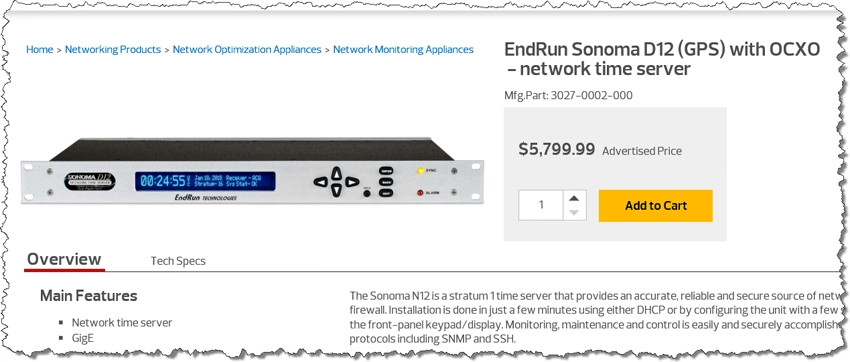 The default log-on credentials will allow you to configure the device (root, endrun_1) - use of the RS-232 serial interface is recommended for this (null modem cable type), so you should have a PC or equivalent which has a serial port available. The listing comprises the Sonoma D12 CDMA receiver, antenna and US type IEC320 power cable.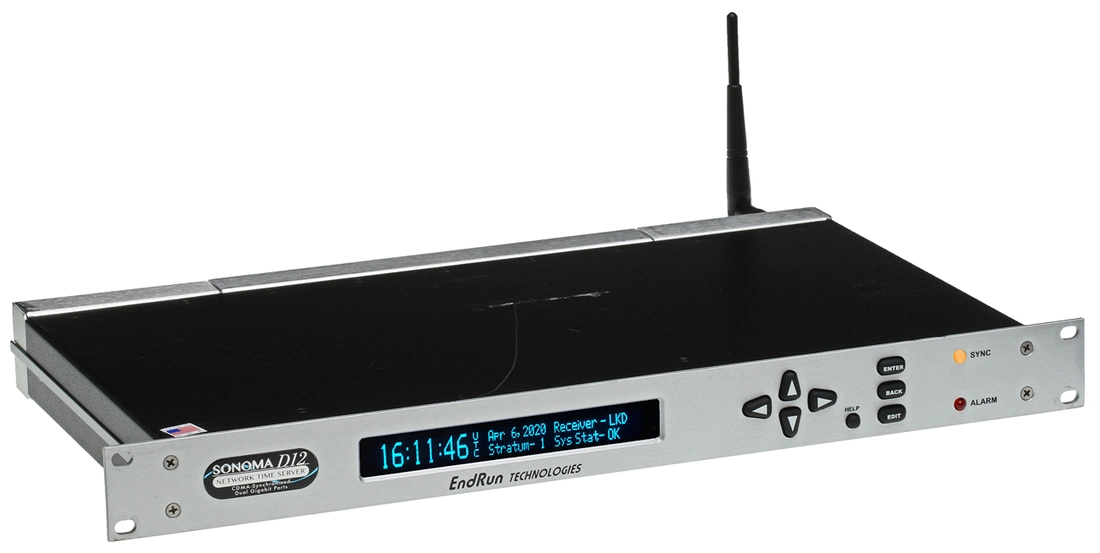 Description
Sonoma is a third-generation Network Time Server that will deliver accurate and reliable time throughout any system running Network Time Protocol (NTP) or Simple Network Time Protocol (SNTP) clients. Most Time Servers require an antenna that must be installed on the roof of your building. With the CDMA-synchronized Sonoma, you can install the antenna inside your data center.
Full product information may be obtained from the User Manual
(https://www.prostudioconnection.net/1903/Sonoma_D12_Manual.pdf)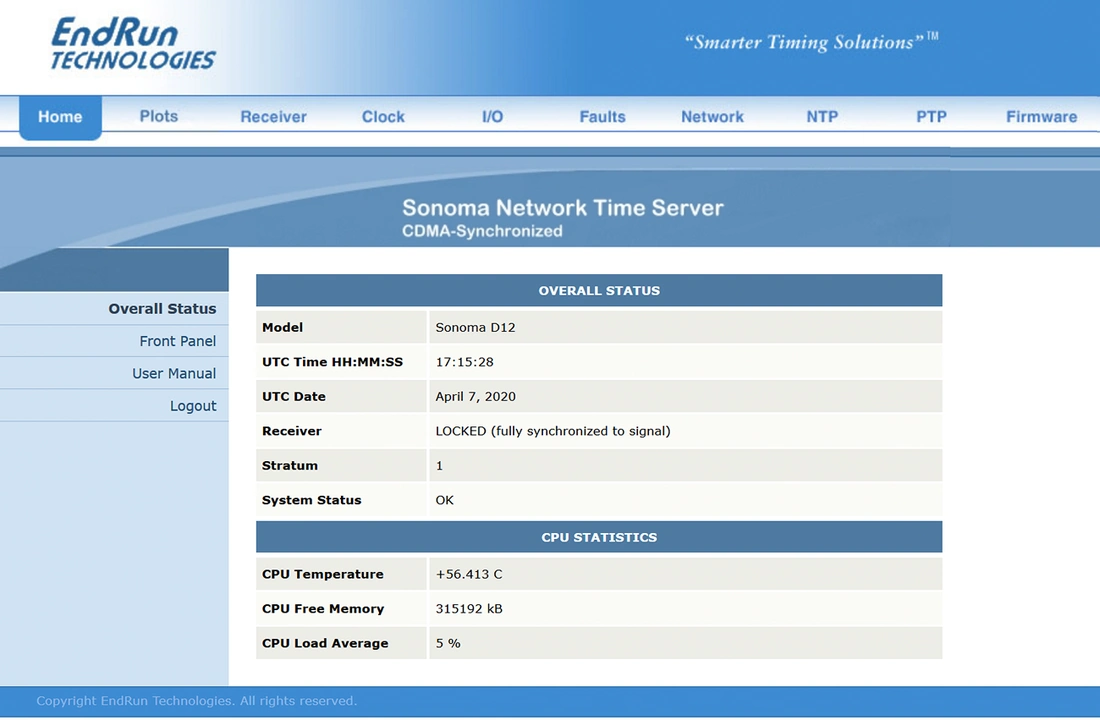 Product Features
Indoor antenna. (No cell phone subscription required.)
Two 10/100/1000 Base-T Ethernet ports
7,500 NTP packets/second with < 10 microsecond NTP timestamp accuracy
Supports hundreds of thousands of network clients
View and correlate data plots with NTP, CPU and Oscillator statistics
IPv4 and IPv6 compliant
NTP, SNTP, HTTPS (Web Interface), SNMP, SSH, MD5, TELNET, FTP, DHCP and more
User-friendly display and keypad with built-in help messages


Benefits
Indoor antenna - mount on top of your equipment rack
No costly antenna installation fees
No risk of lightning strike damage to your equipment rack
Hundreds of thousands of NTP clients can be reliably synchronized to within 1⁄2 - 2 milliseconds of each other
Easy to operate and maintain
Accurate and secure source of network time inside your firewall


Resources
Product Manual - https://www.prostudioconnection.net/1903/Sonoma_D12_Manual.pdf
Product Datasheet - https://www.prostudioconnection.net/1903/Sonoma-NTP-Server_CDMA.pdf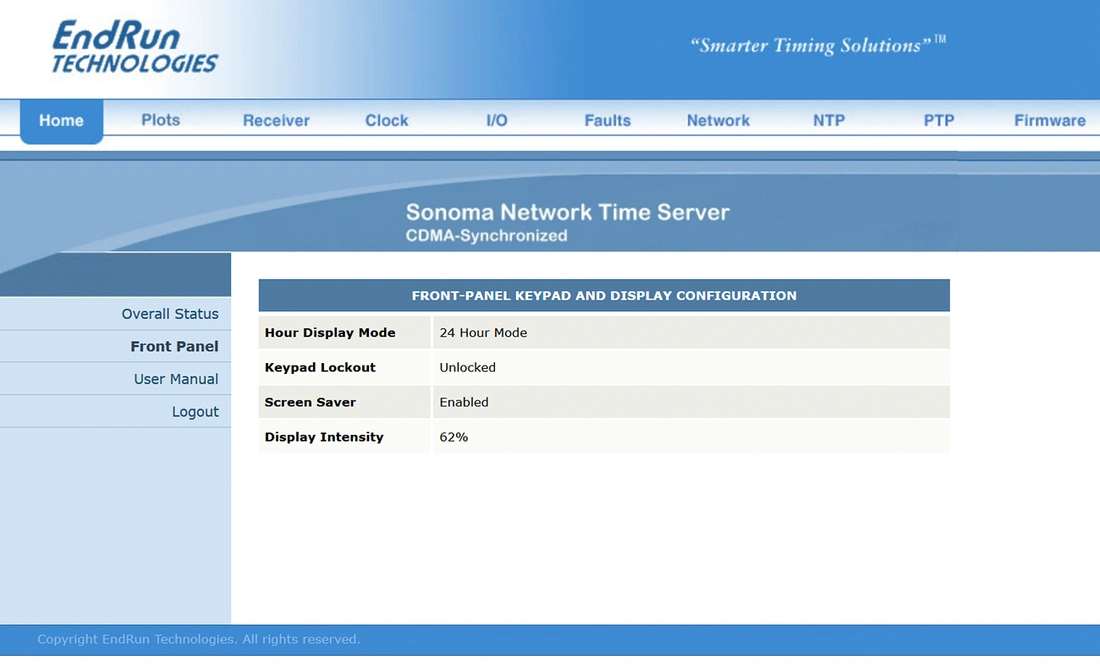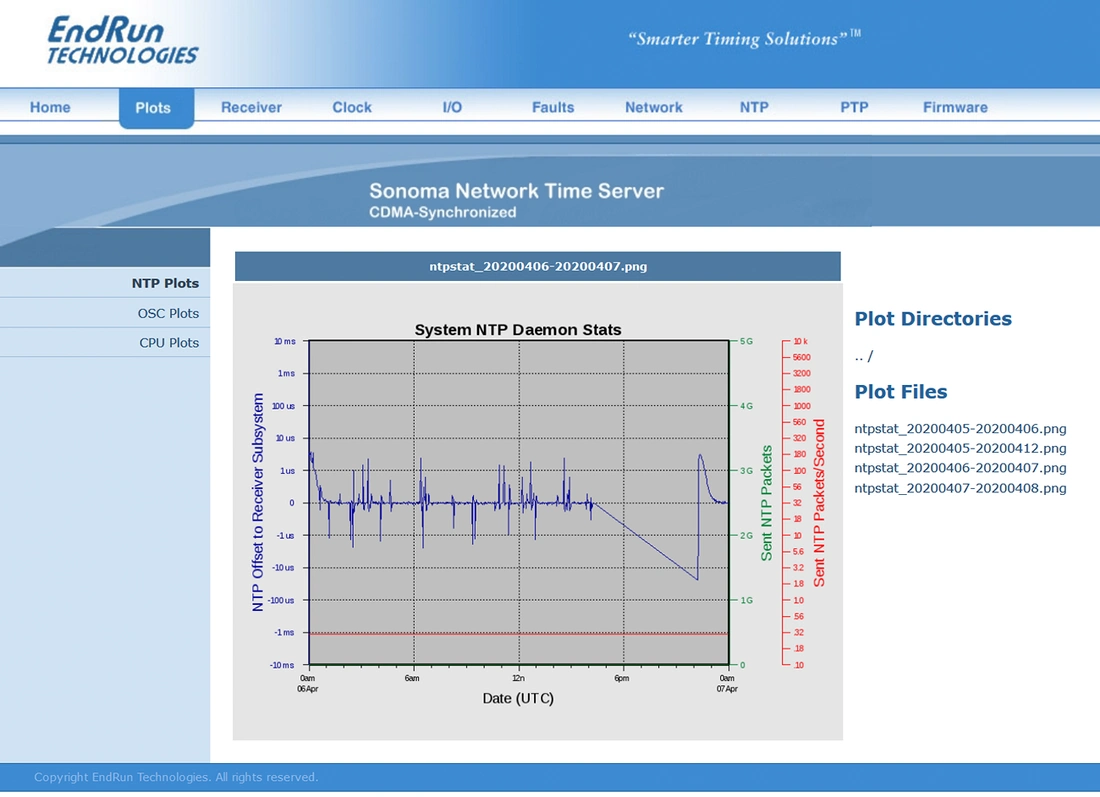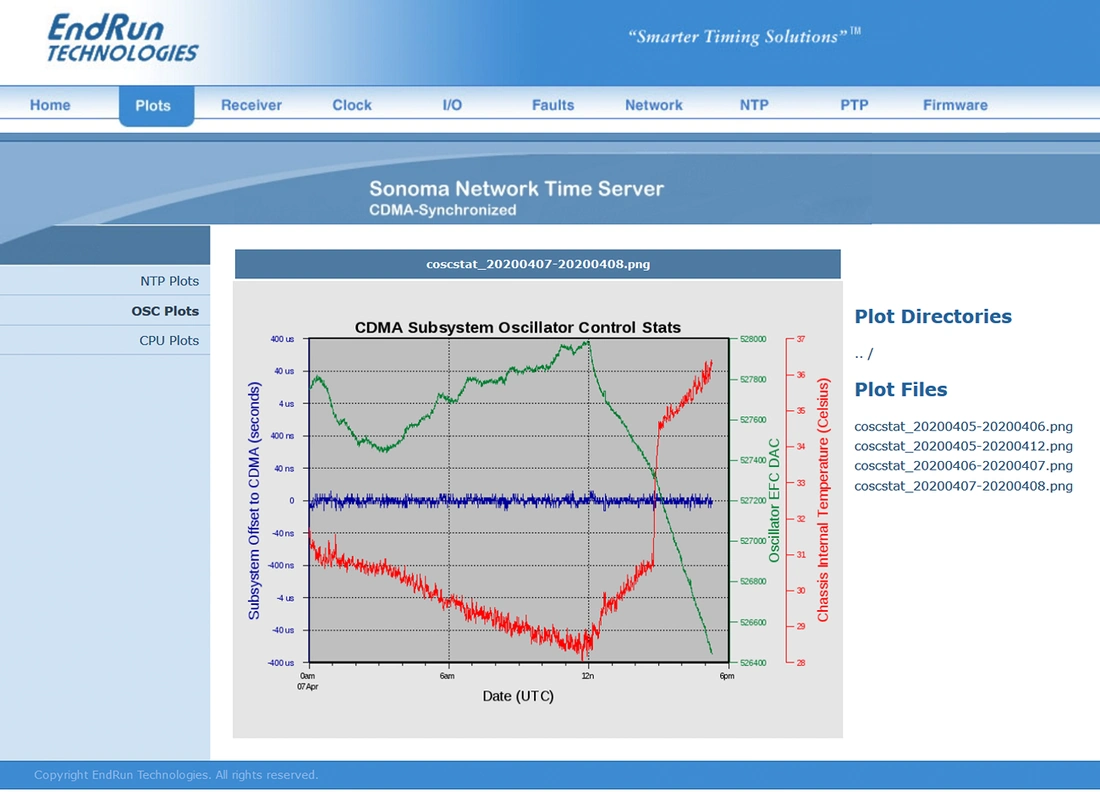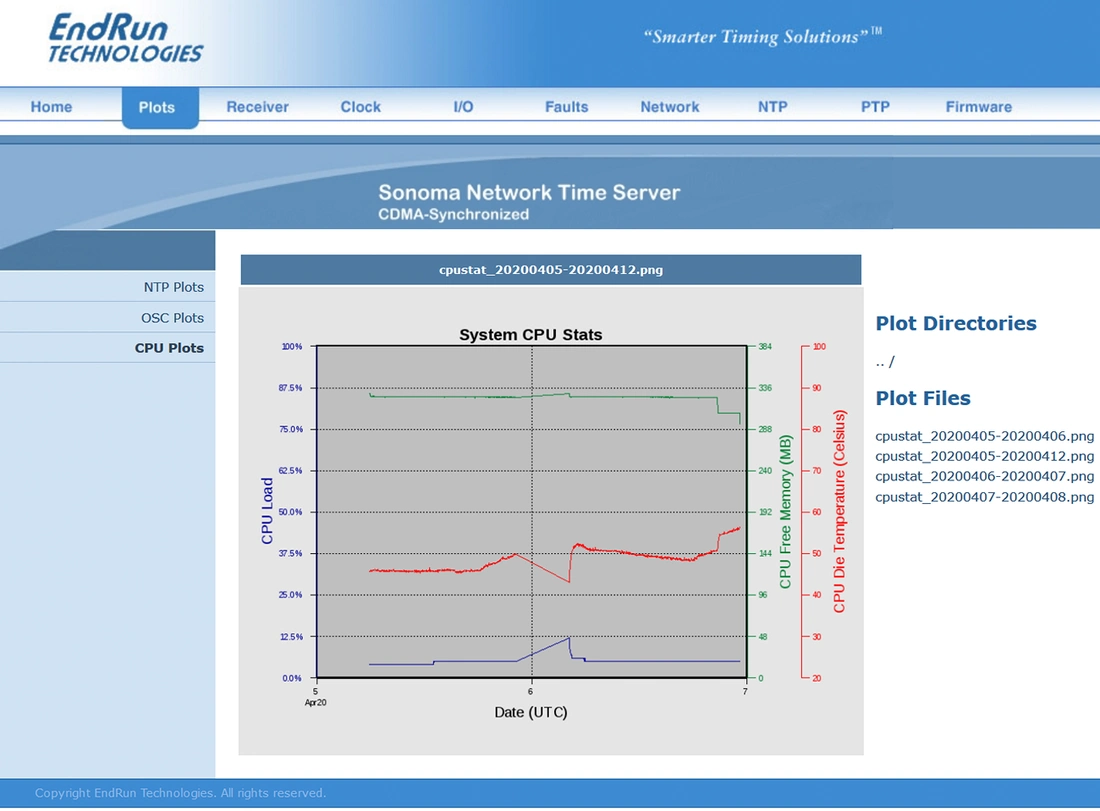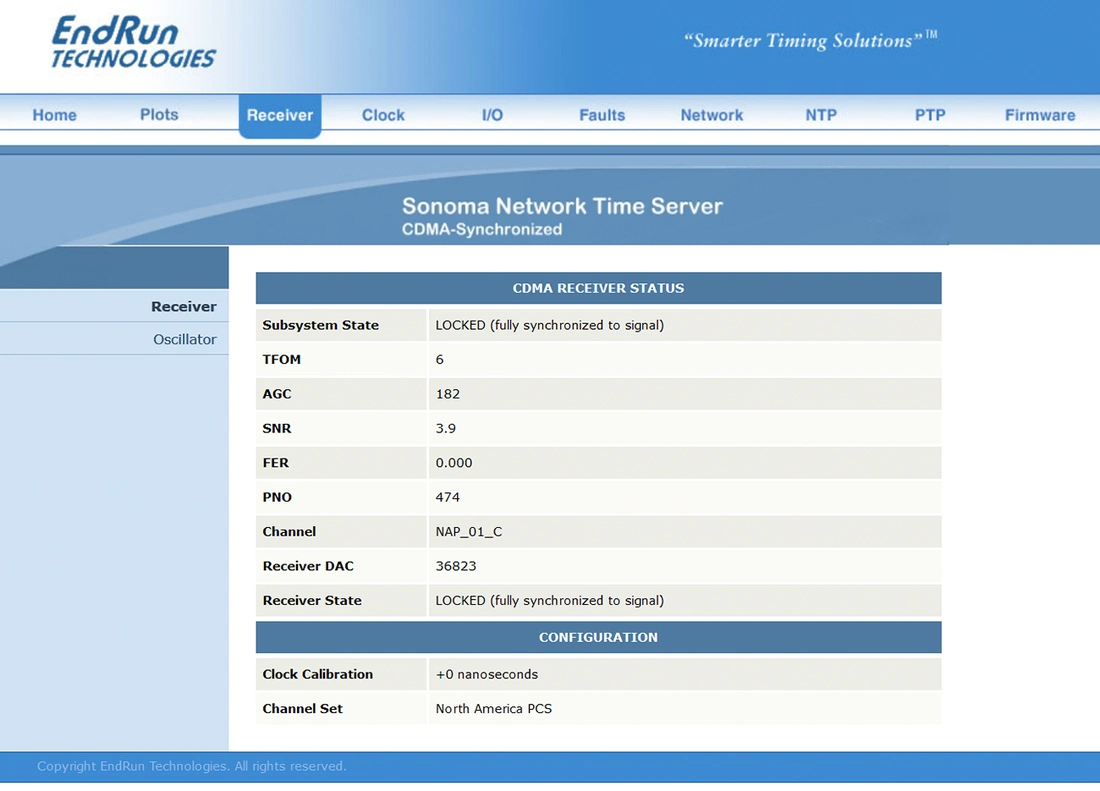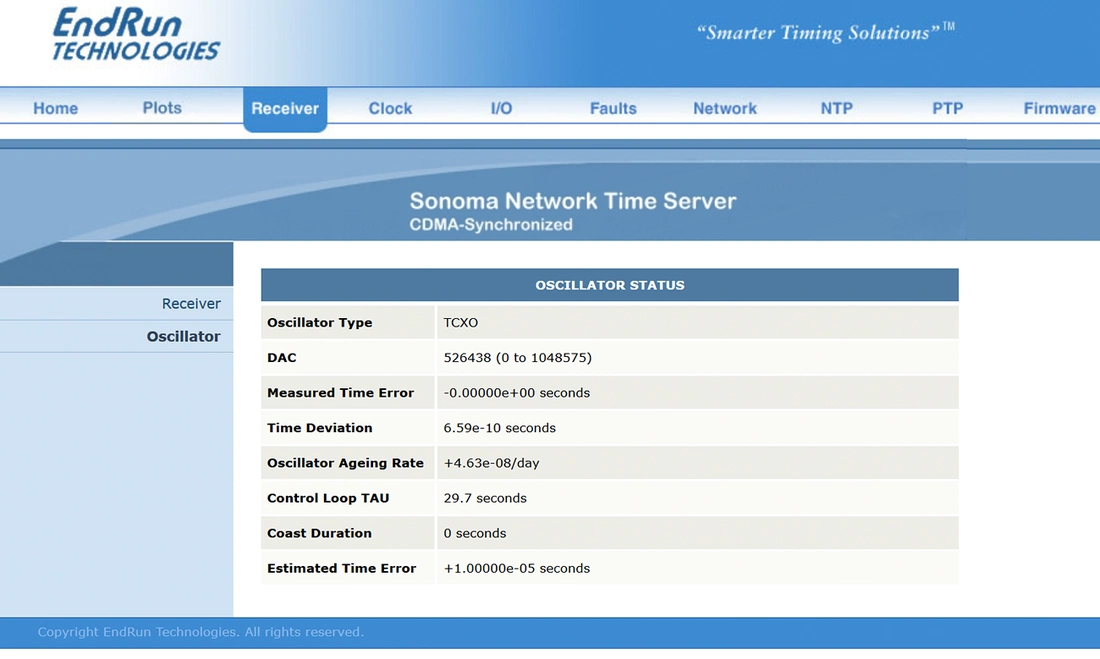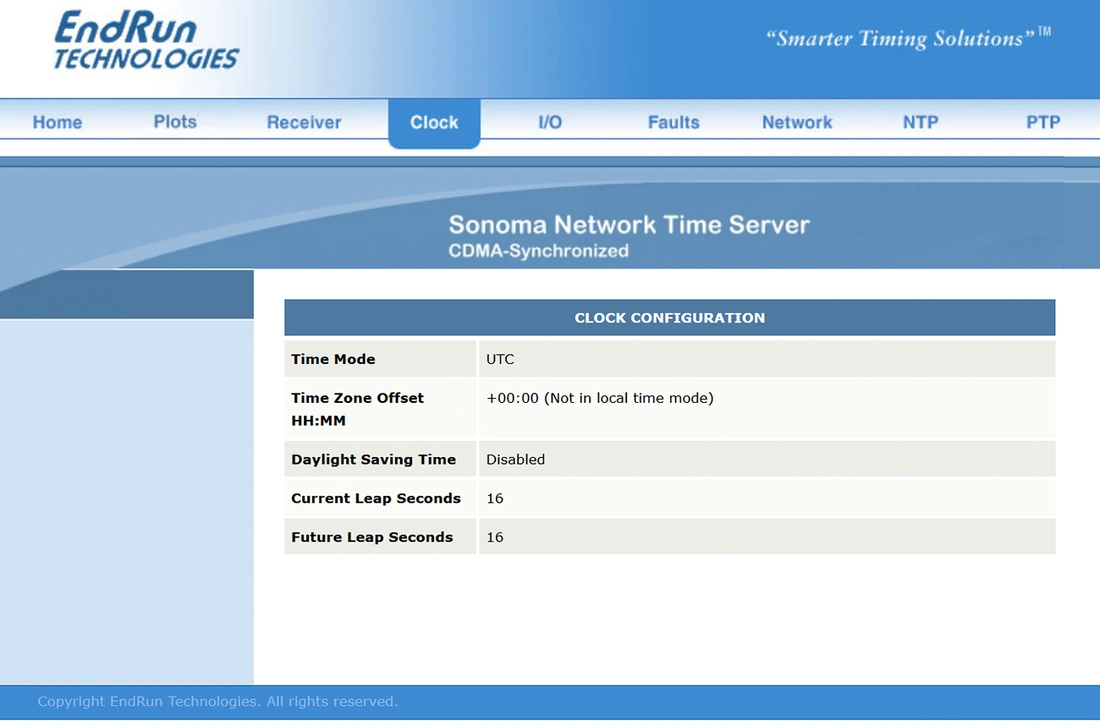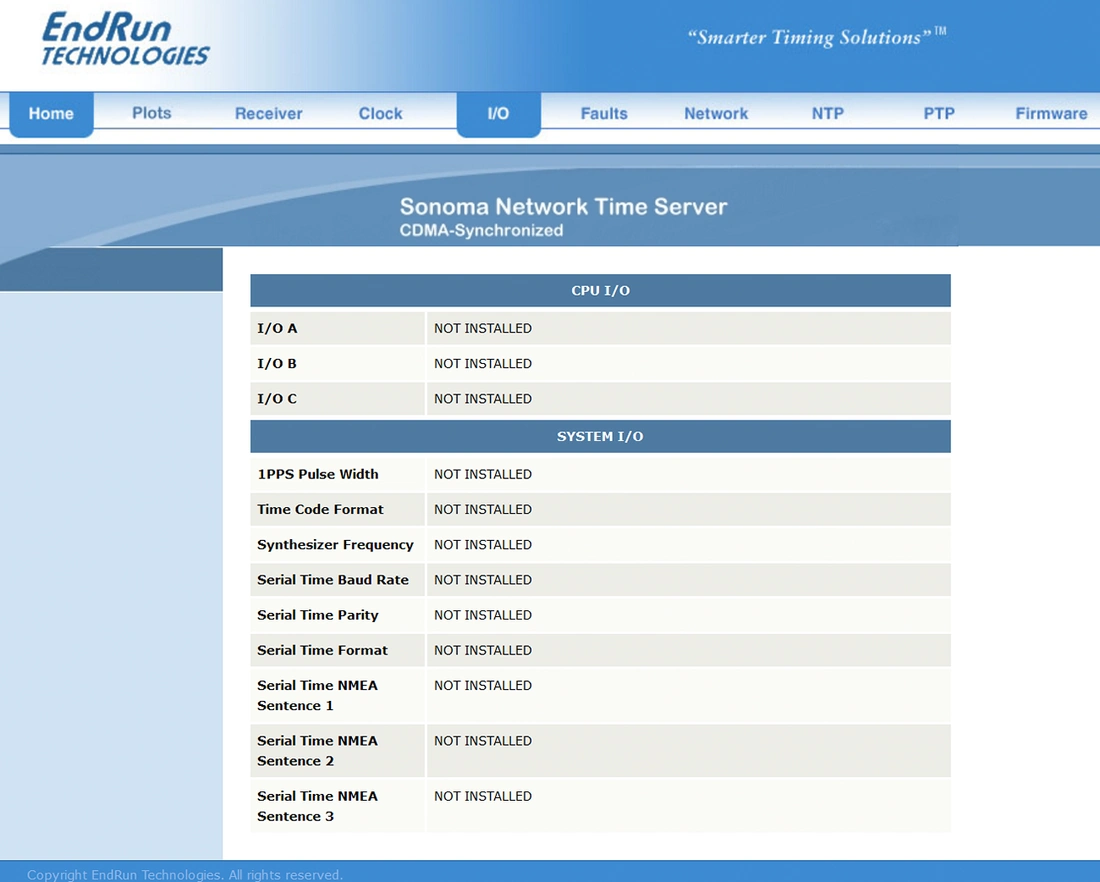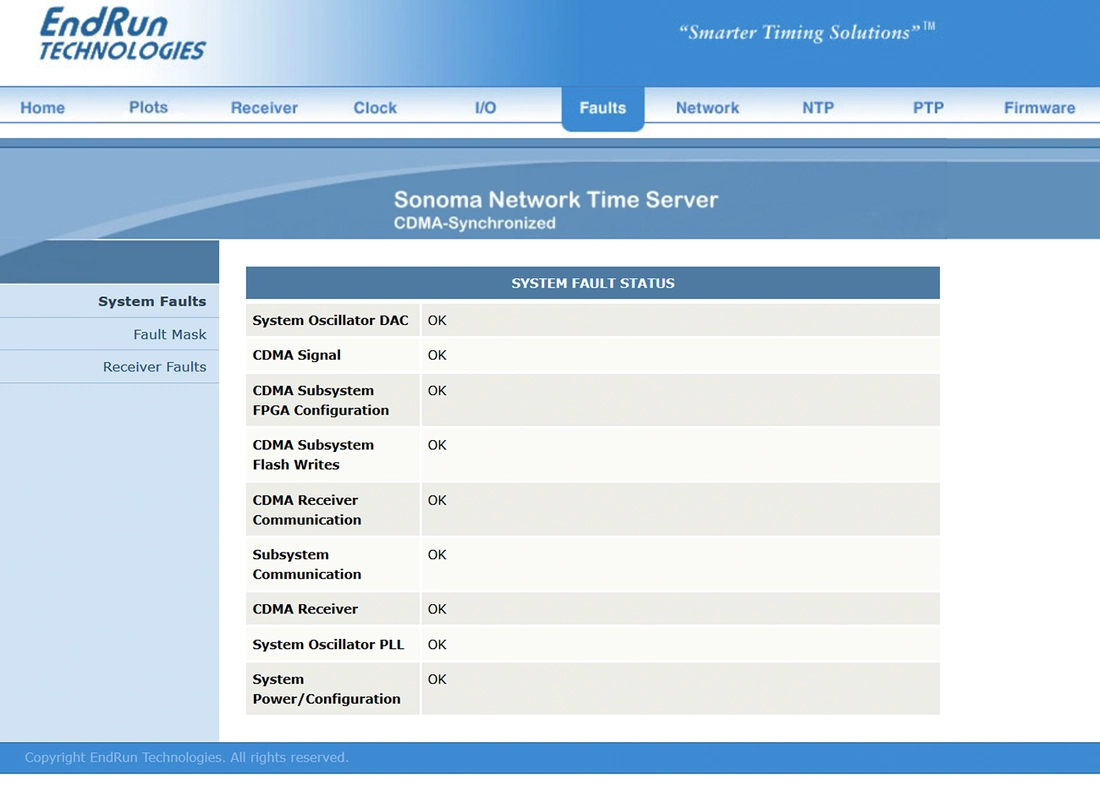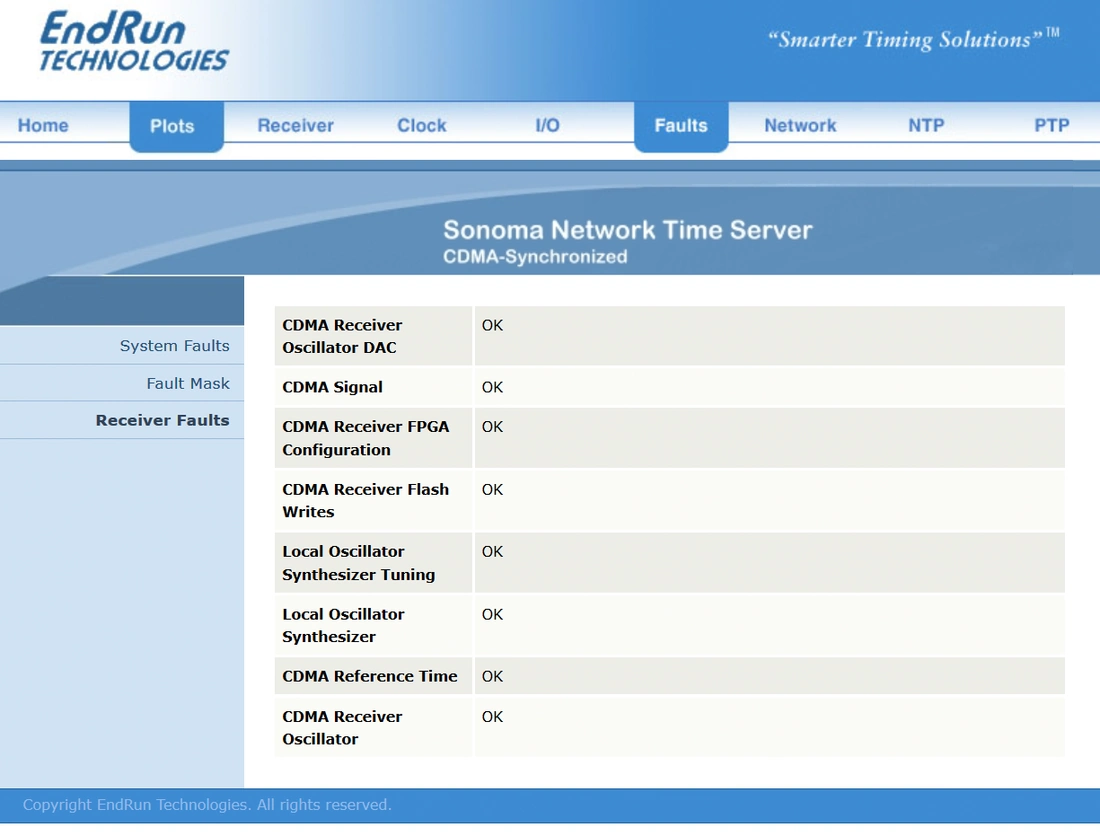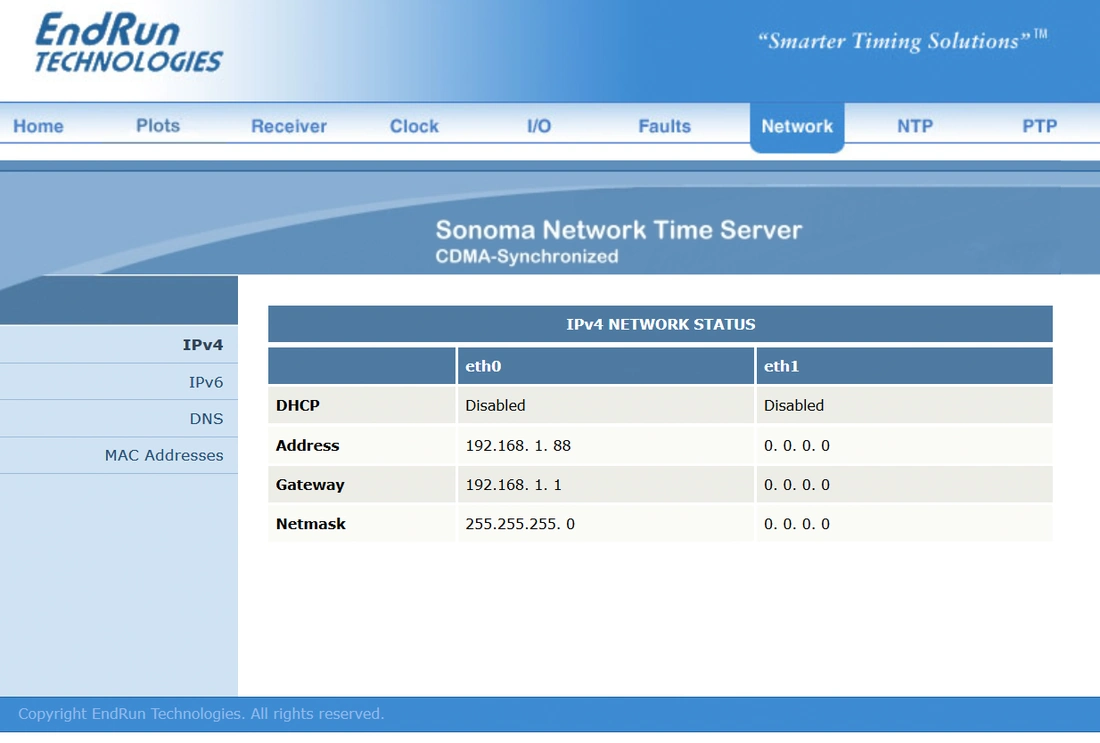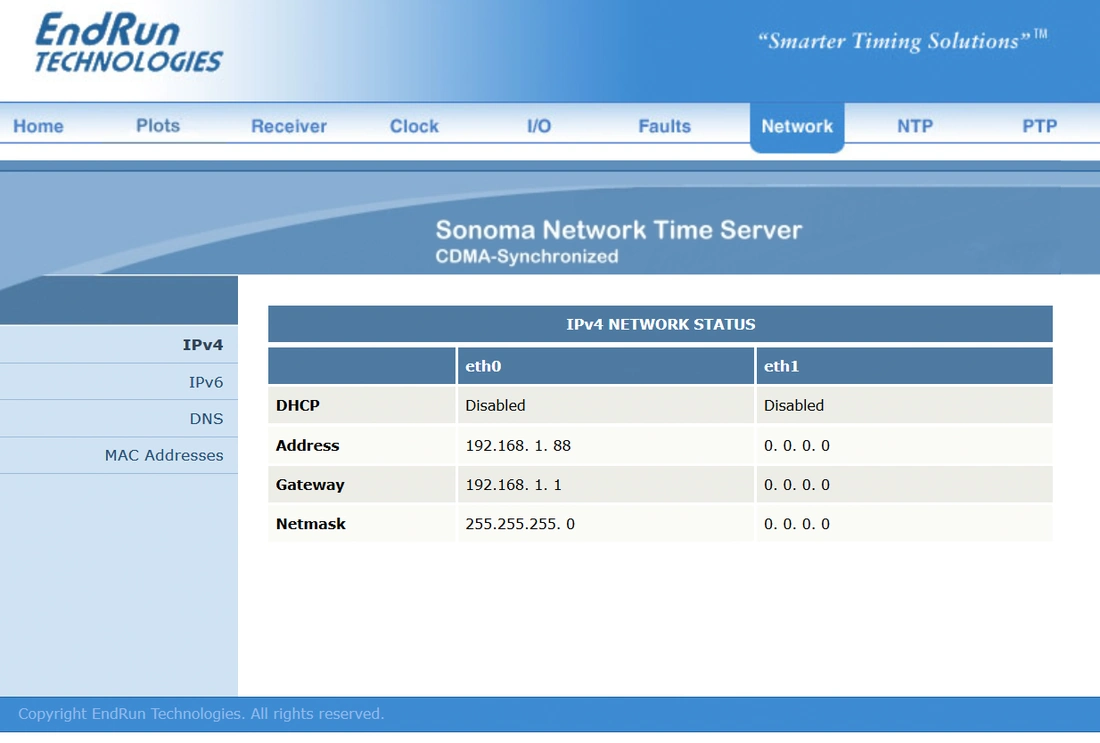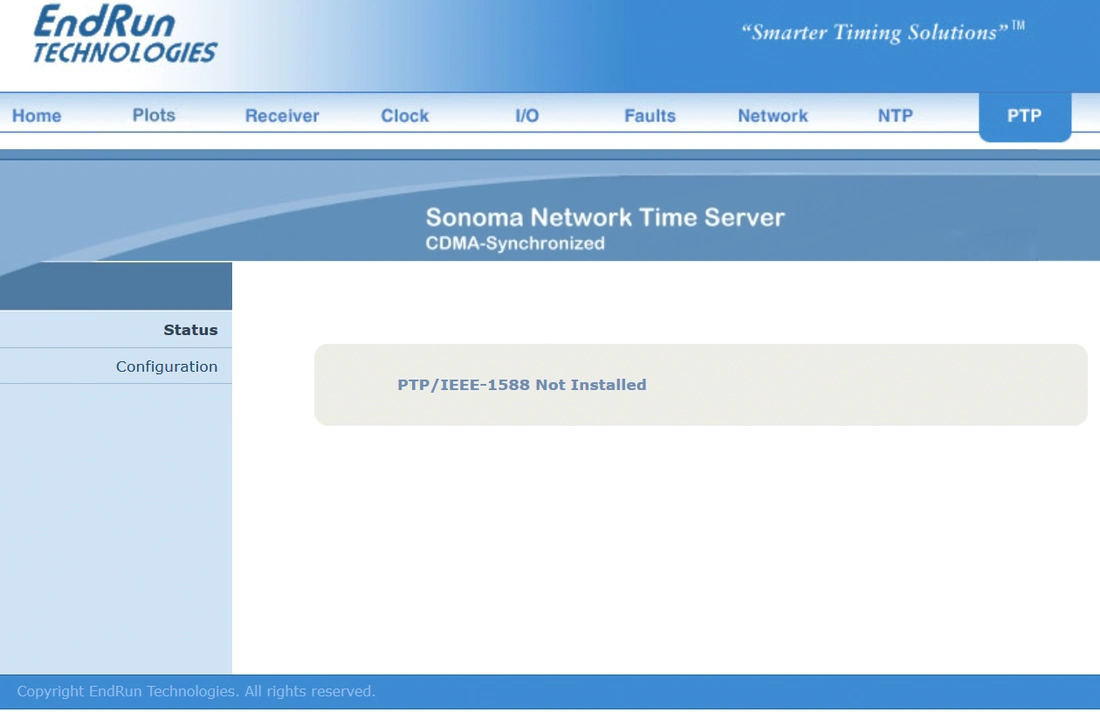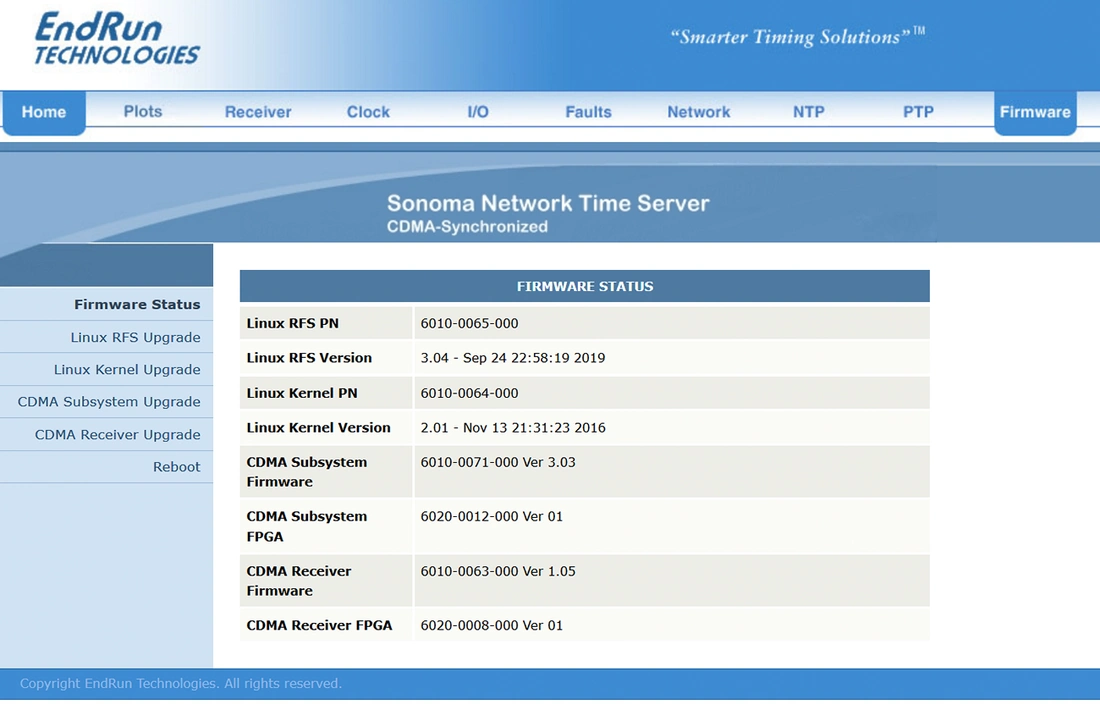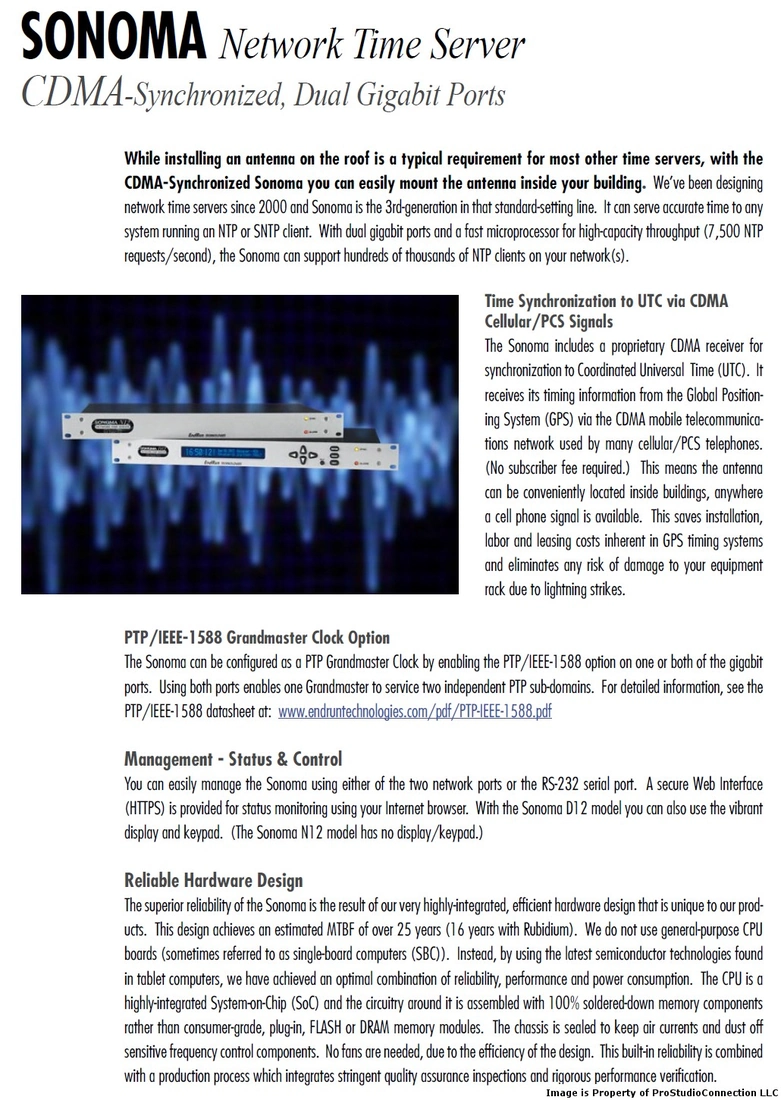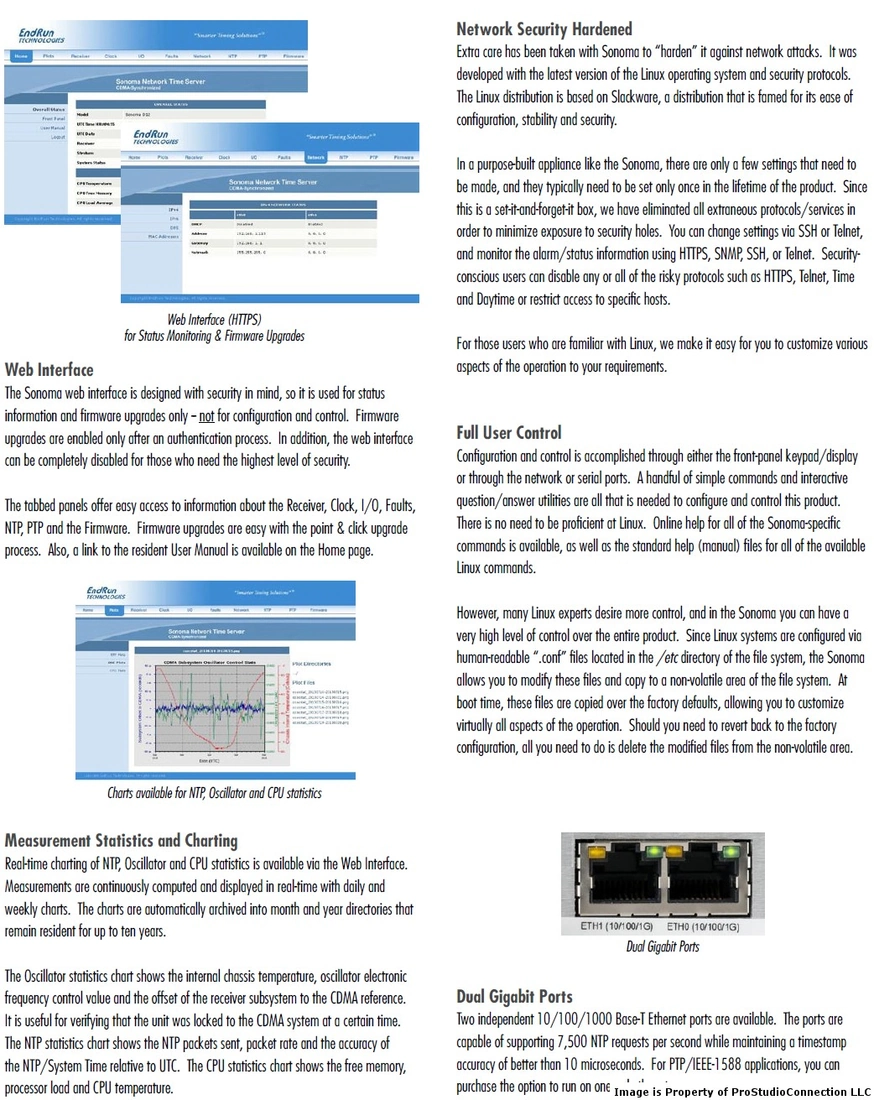 ---
Share this Product
---
More from this collection