Endrun Technologies Sonoma N12 GPS TCXO Network PTP 1588 Master NTP Time Server [Refurbished]
(
363545565002)

)

Regular price

$1,101.00

Sale price

$3,176.00

(1 available in stock)

Tested/Guaranteed • Fully Working • GPS Disciplined Stratum 1 NTP Server • TCXO Oscillator Installed • PTP Option on ETH0 • Latest Firmware • Dual Ethernet Ports • Network Time Server • Was $6,420


Introduction
Here's a lightly used, fully working Endrun Sonoma N12 time server in very good cosmetic condition. It has the standard TCXO oscillator installed. The Optional IEEE-1588 PTP Server option has been installed on the ETH0 port (so you may decide to use ETH1 as the management port). The unit achieves sync to GPS - see results of my testing of the unit for sale in the screenshots below. The unit has the latest firmware available at the time of listing. No printed manual is included, but a copy may be downloaded from https://www.prostudioconnection.net/2010/Endrun_Sonoma_N12_Manual.pdf if required. This unit offers status reporting via a HTTP web interface - see screenshots below, configuration is performed via the RS-232 serial port on the rear panel so you will need a Terminal emulation application and a null modem DB9 cable (so Female to Female). A very basic test antenna is included to get you started, but a professional grade outdoor GPS antenna will be required for the unit to receive time accurately - I usually have suitable types listed separately; feel free to ask for a recommendation if necessary. Almost any 5V professional grade conical outdoor antenna should work well. The antenna needs to be sited outdoors with a full view of the sky. The default log-on credentials will allow you to configure the device (root, endrun_1).
Usually Sells for over $5,000 (after Option Charges for 1x PTP Licence)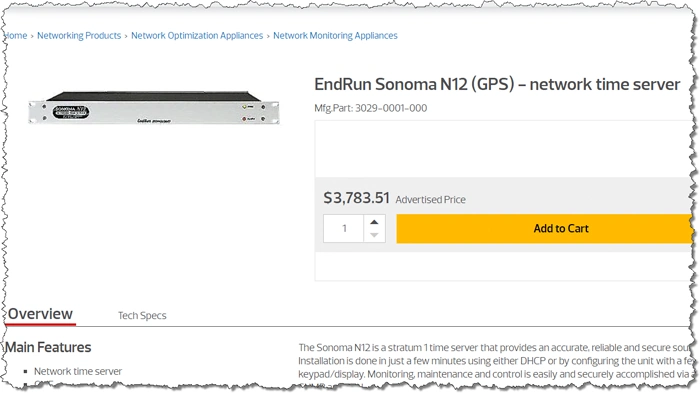 Features
Two 10/100/1000 Base-T Ethernet ports
GPS Receiver Accuracy: < 30 nanoseconds RMS to UTC(USNO) when locked
7,500 NTP packets/second with < 10 microsecond NTP timestamp accuracy
Supports hundreds of thousands of network clients
View and correlate data plots with NTP, CPU and Oscillator statistics
IPv4 and IPv6 compliant
NTP, SNTP, HTTPS (Web Interface), SNMP, SSH, MD5, TELNET, FTP, DHCP and more
Full details may be obtained from the User Manual
(https://www.prostudioconnection.net/2010/Endrun_Sonoma_N12_Manual.pdf)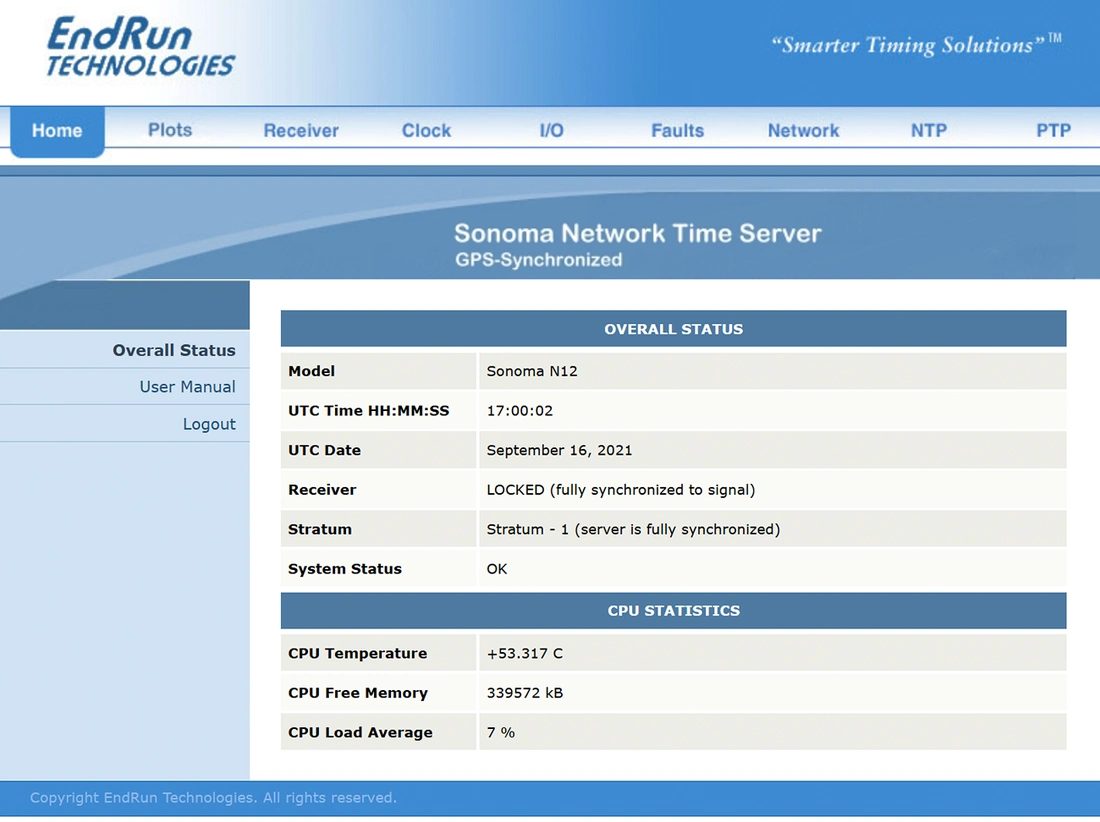 Description
The Sonoma is a high-performance Time Server that provides a secure and reliable source of network time inside your firewall. We've been designing network time servers since 2000 and Sonoma is the 3rd-generation in that standard-setting line. It can serve accurate time to any system running an NTP or SNTP client. With dual-gigabit ports and a fast microprocessor for high-capacity throughput (7,500 NTP requests/second), the Sonoma can support hundreds of thousands of NTP clients on your network(s).
Management - Status & Control
You can easily manage the Sonoma using either of the two network ports or the RS-232 serial port. A secure Web Interface (HTTPS) is provided for status monitoring using your Internet browser. With the Sonoma D12 model you can also use the vibrant display and keypad.

Reliable Hardware Design
The superior reliability of the Sonoma is the result of our very highly-integrated, efficient hardware design that is unique to our products. This design achieves an estimated MTBF of over 25 years (16 years with Rubidium).

Web Interface
The Sonoma web interface is designed with security in mind, so it is used for status information and firmware upgrades only -- not for configuration and control. Firmware upgrades are enabled only after an authentication process. In addition, the web interface can be completely disabled for those who need the highest level of security. The tabbed panels offer easy access to information about the Receiver, Clock, I/O, Faults, NTP, PTP and the Firmware. Firmware upgrades are easy with the point & click upgrade process. Also, a link to the resident User Manual is available on the Home page.
Measurement Statistics and Charting
Real-time charting of NTP, Oscillator and CPU statistics is available via the Web Interface. Measurements are continuously computed and displayed in real-time with daily and weekly charts. The charts are automatically archived into month and year directories that remain resident for up to ten years.
The Oscillator statistics chart shows the internal chassis temperature, oscillator electronic frequency control value and the offset of the receiver subsystem to the GPS reference. It is useful for verifying that the unit was locked to the GPS system at a certain time. The NTP statistics chart shows the NTP packets sent, packet rate and the accuracy of the NTP/System Time relative to UTC. The CPU statistics chart shows the free memory, processor load and CPU temperature.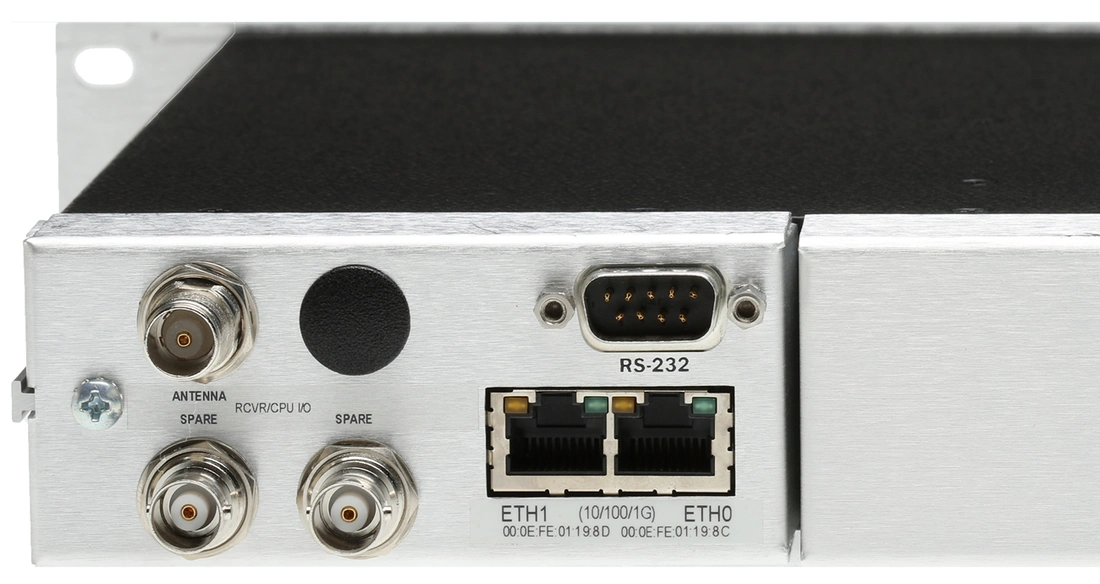 Dual Gigabit Ports
Two independent 10/100/1000 Base-T Ethernet ports are available. The ports are capable of providing 7,500 NTP packets per second second while maintaining a timestamp accuracy of better than 10 microseconds.
Network Security Hardened
Extra care has been taken with Sonoma to "harden" it against network attacks. It was developed with the latest version of the Linux operating system and security protocols. The Linux distribution is based on Slackware, a distribution that is famed for its ease of configuration, stability and security.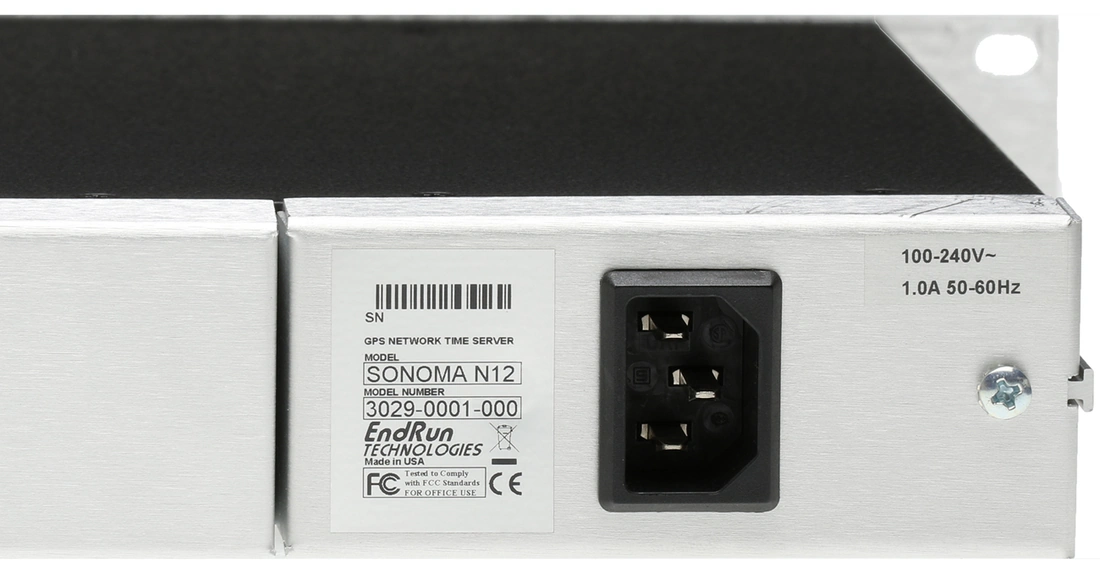 Full User Control
Configuration and control is accomplished through either the network or serial ports. A handful of simple commands and interactive question/answer utilities are all that is needed to configure and control this product.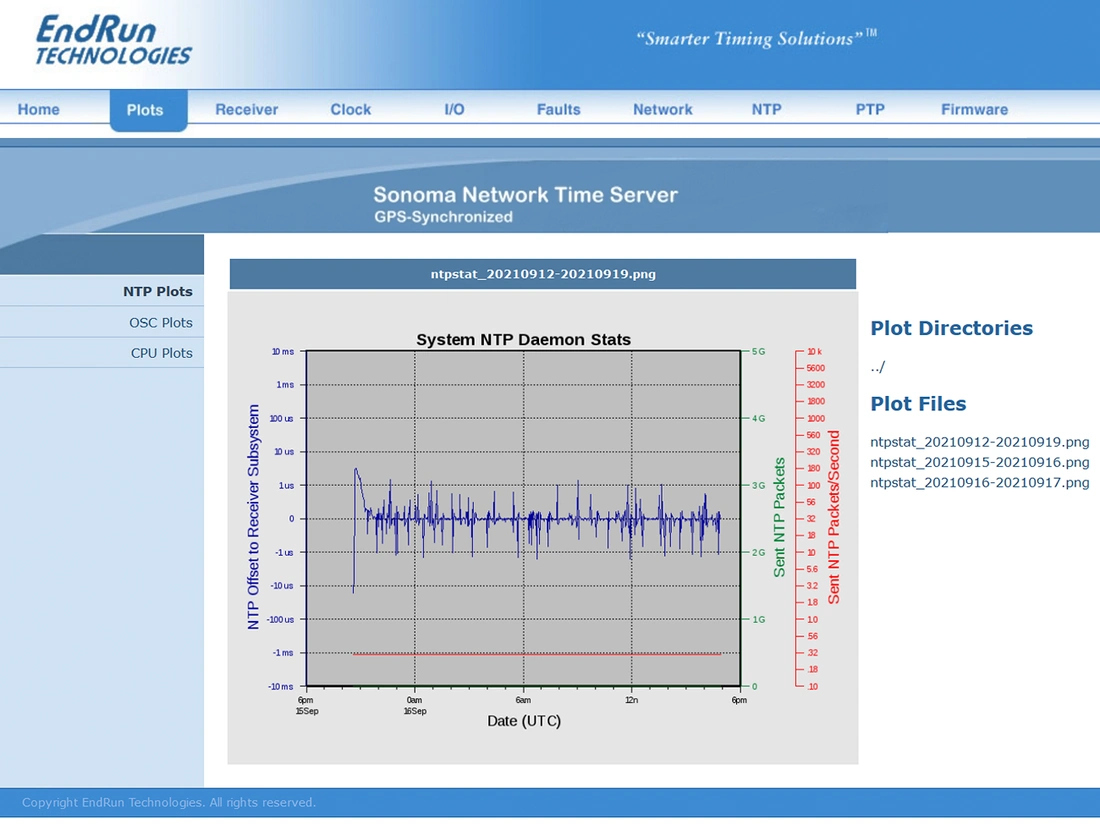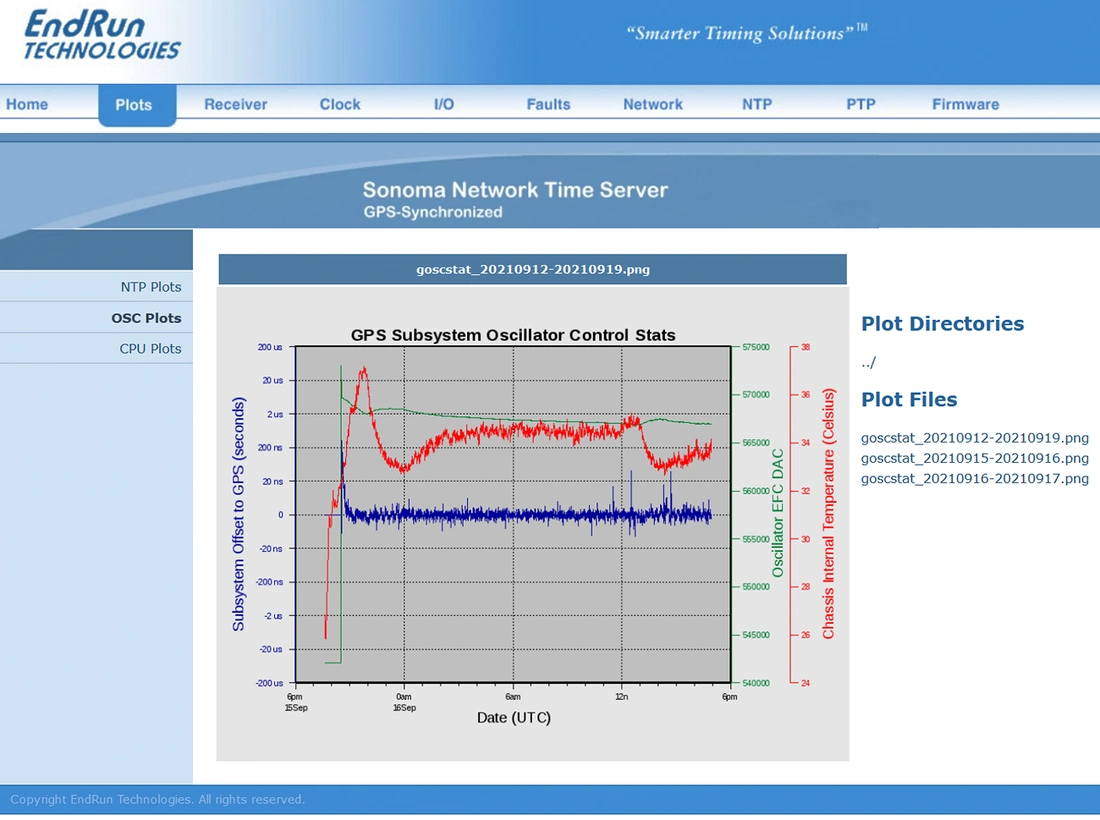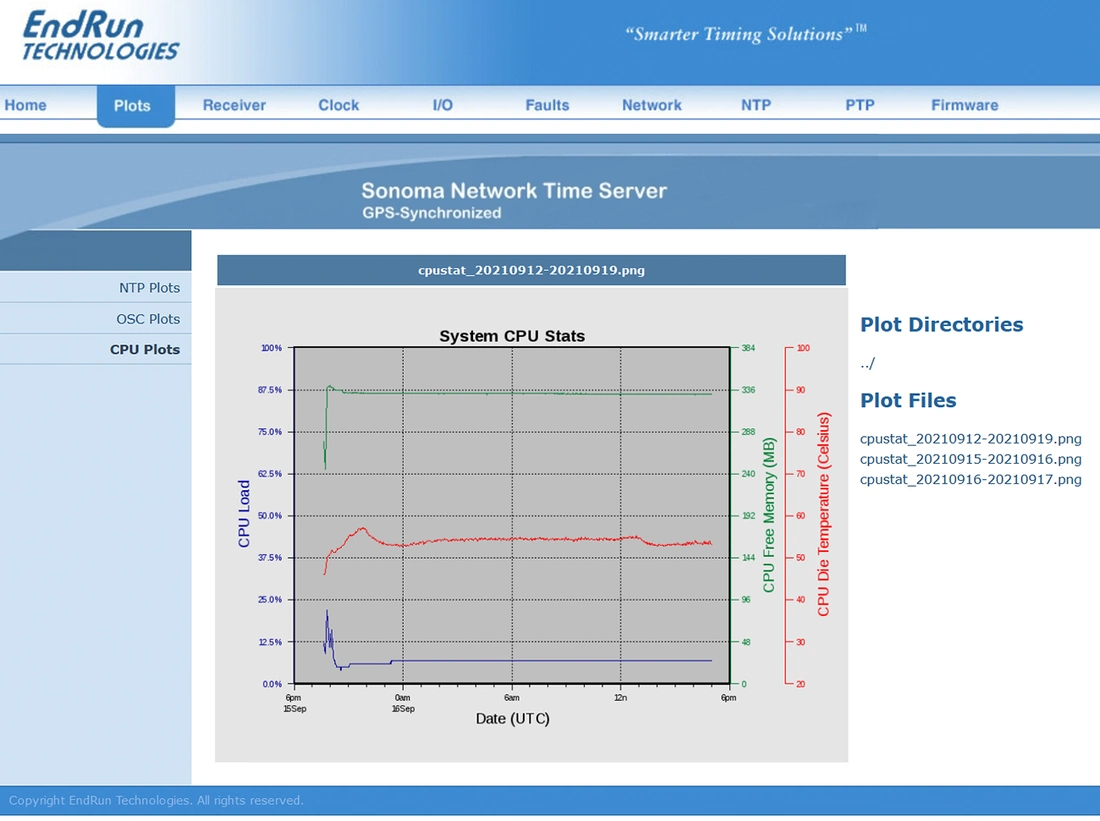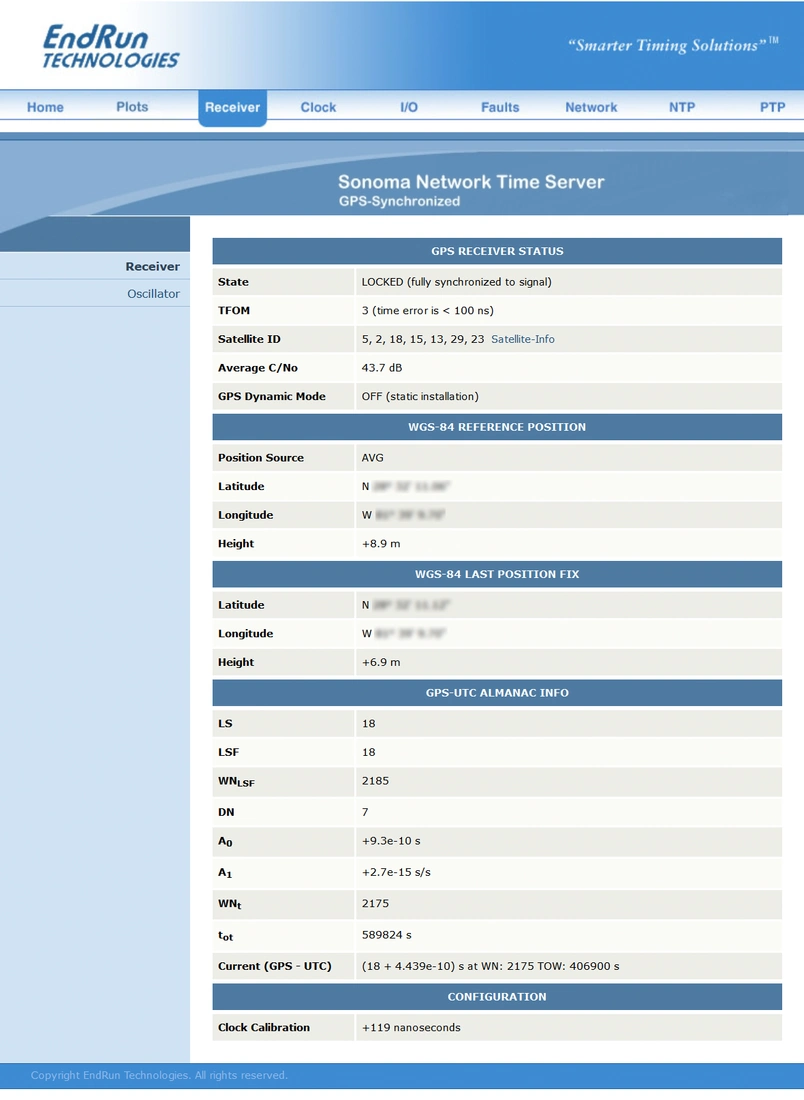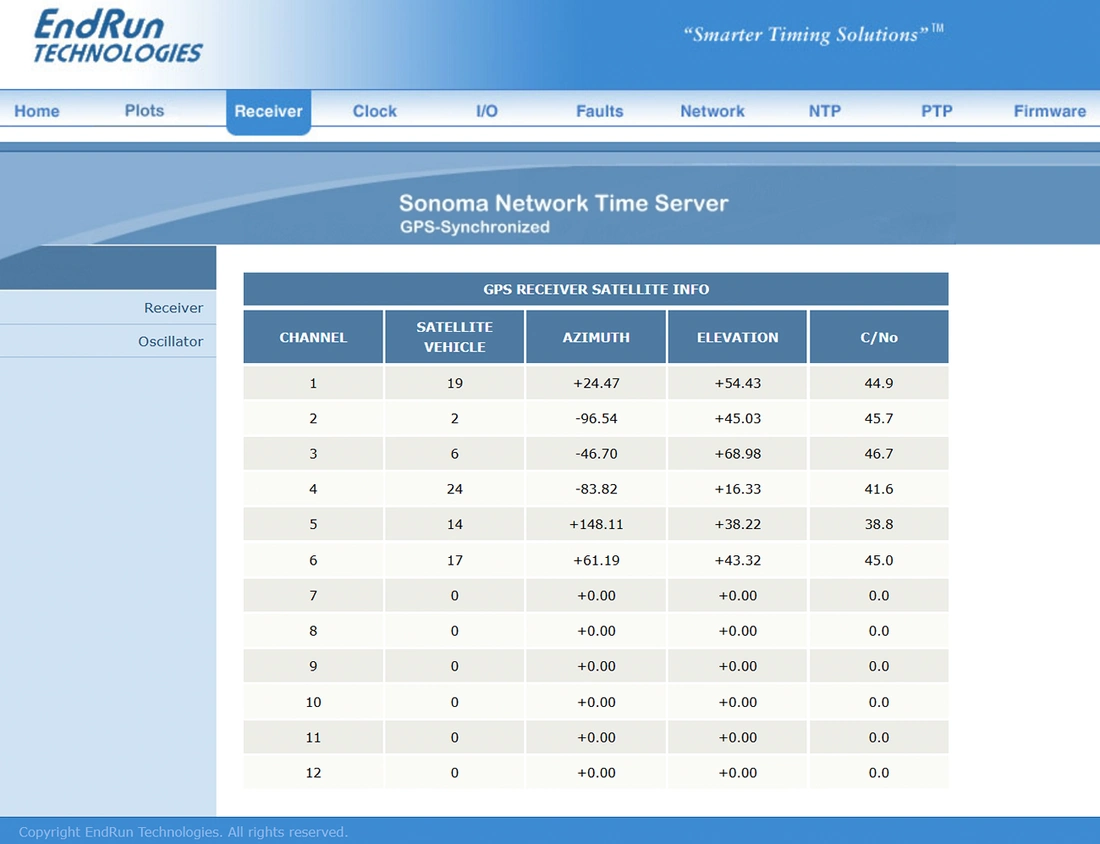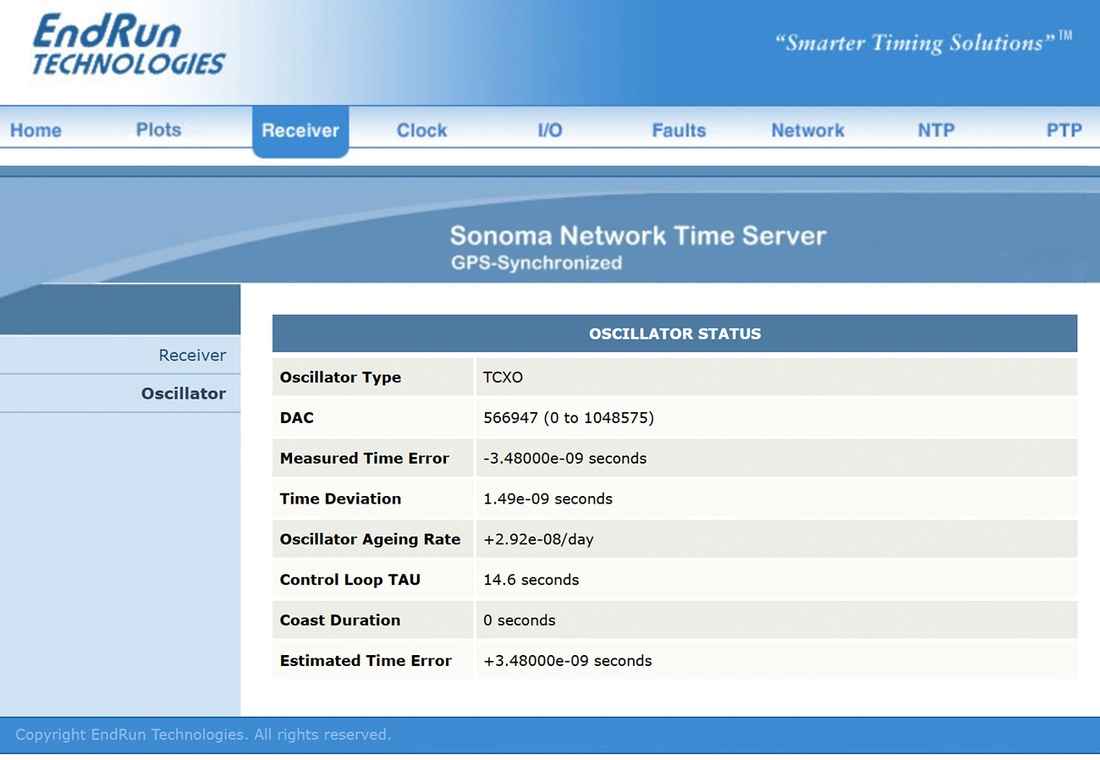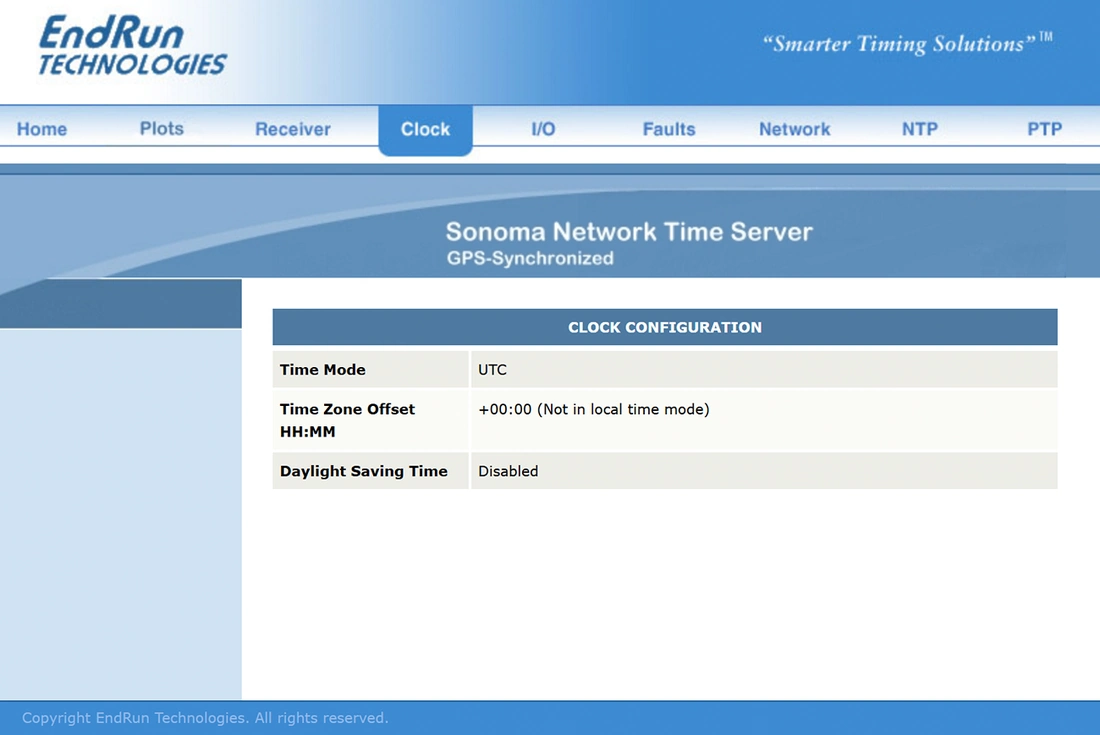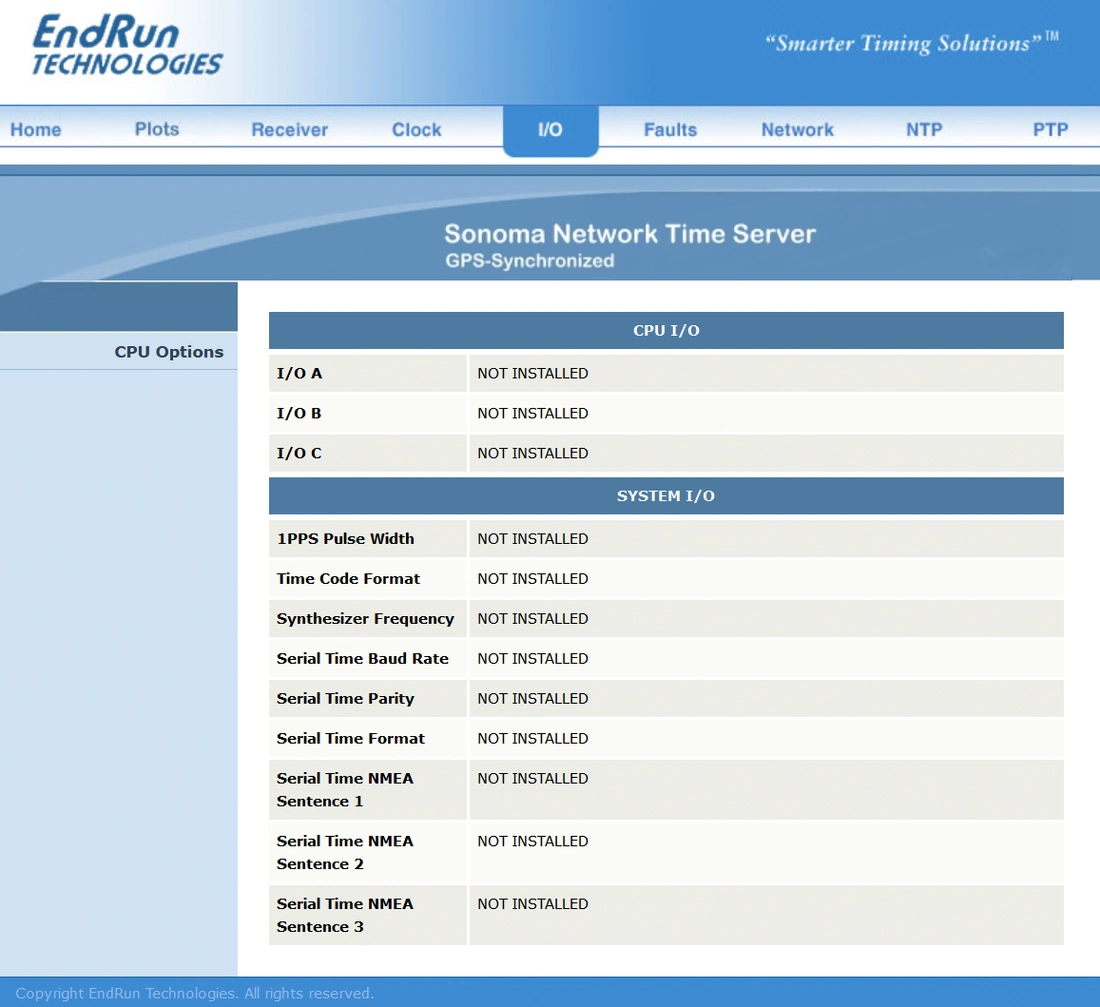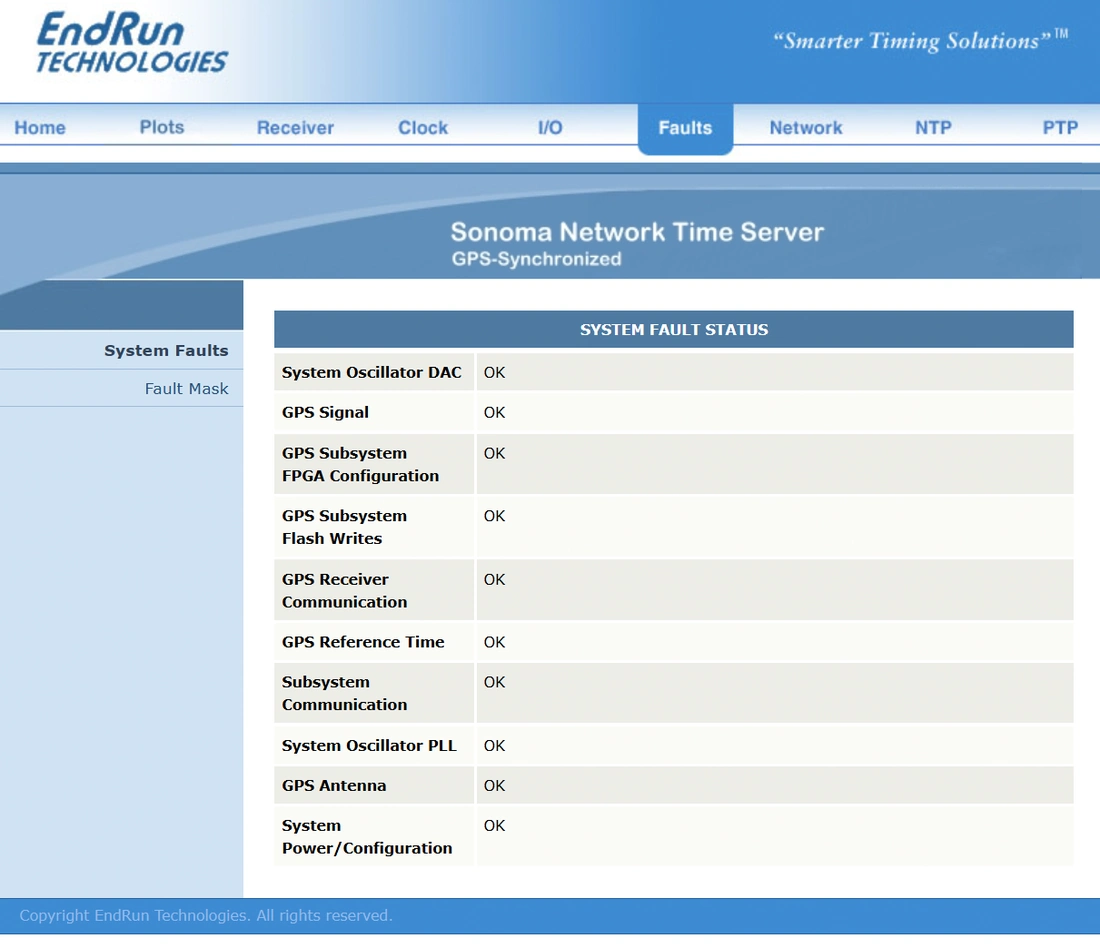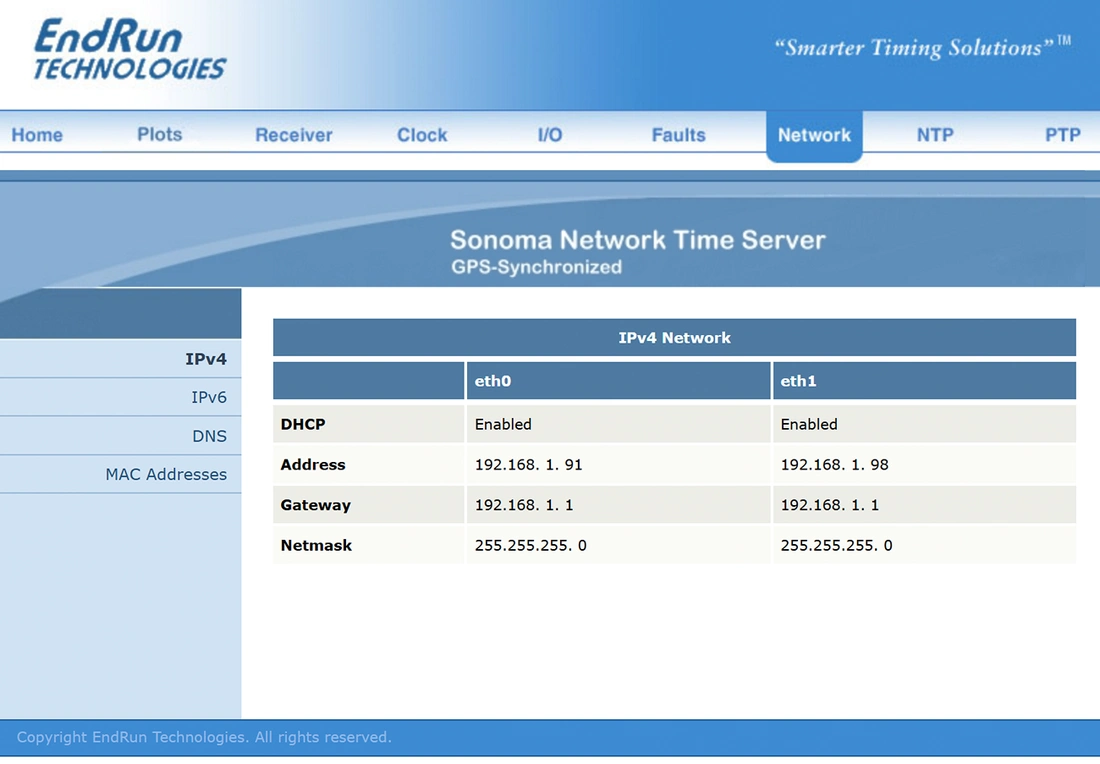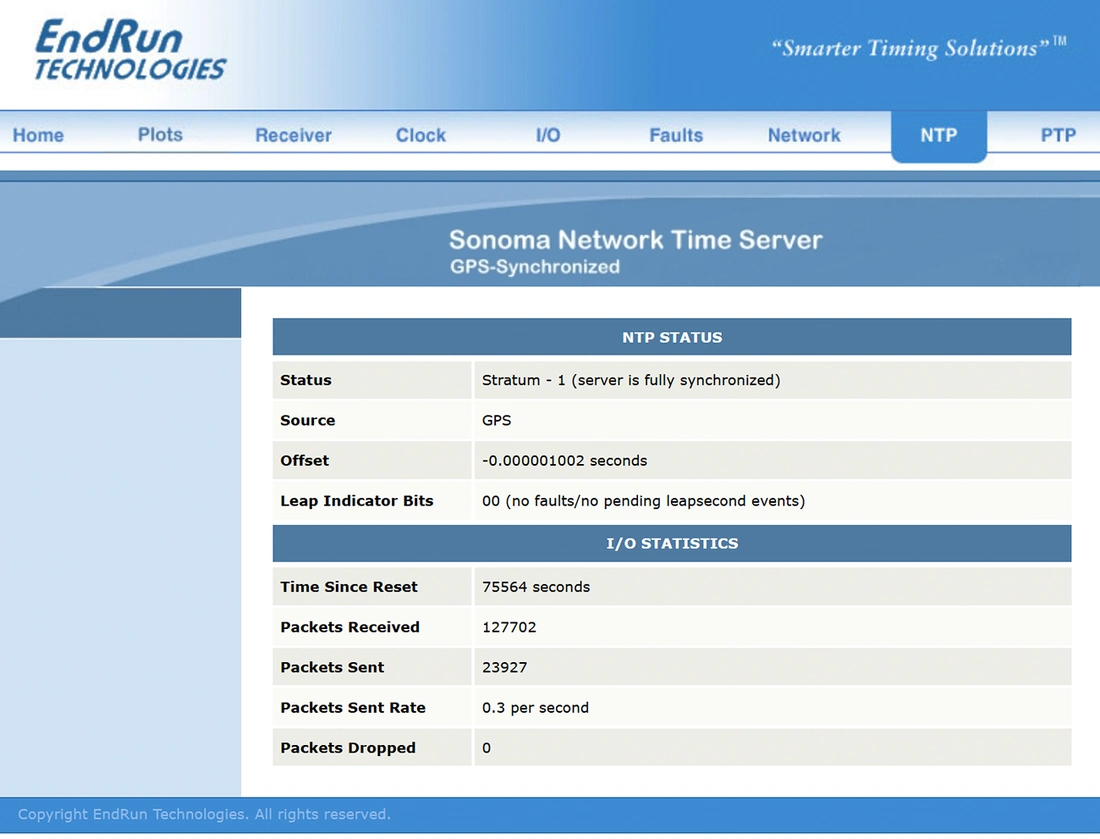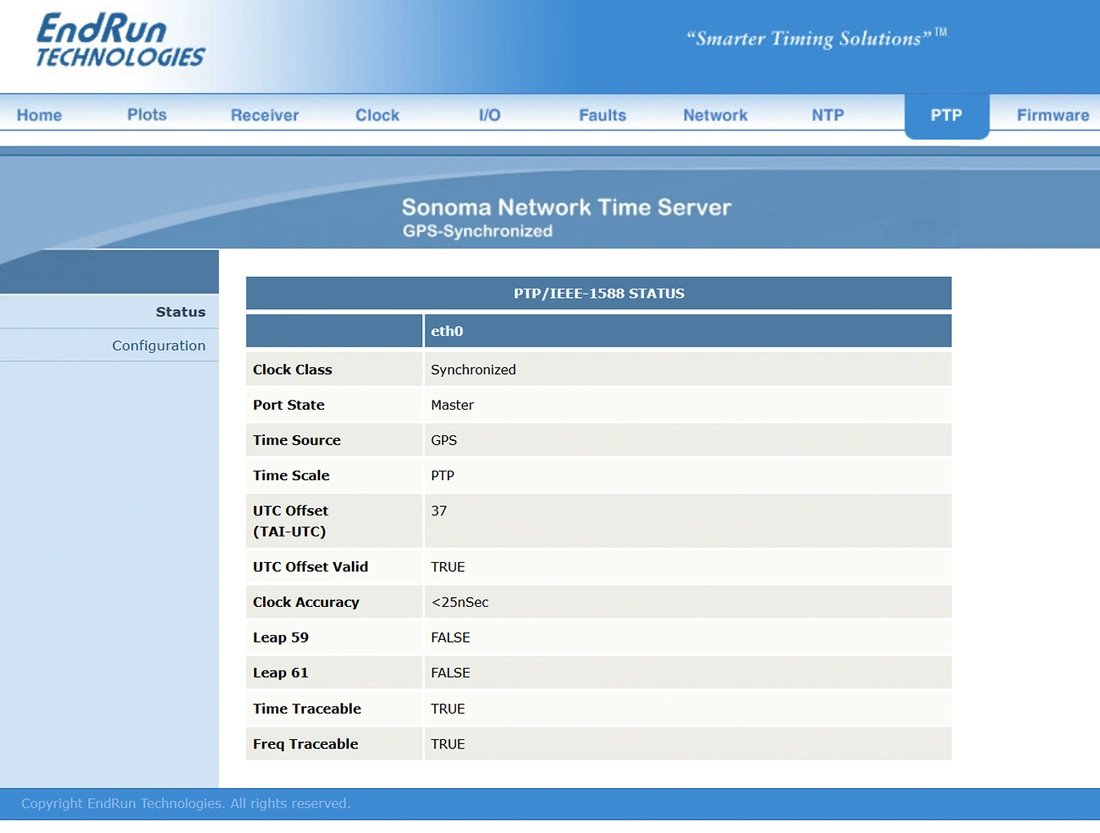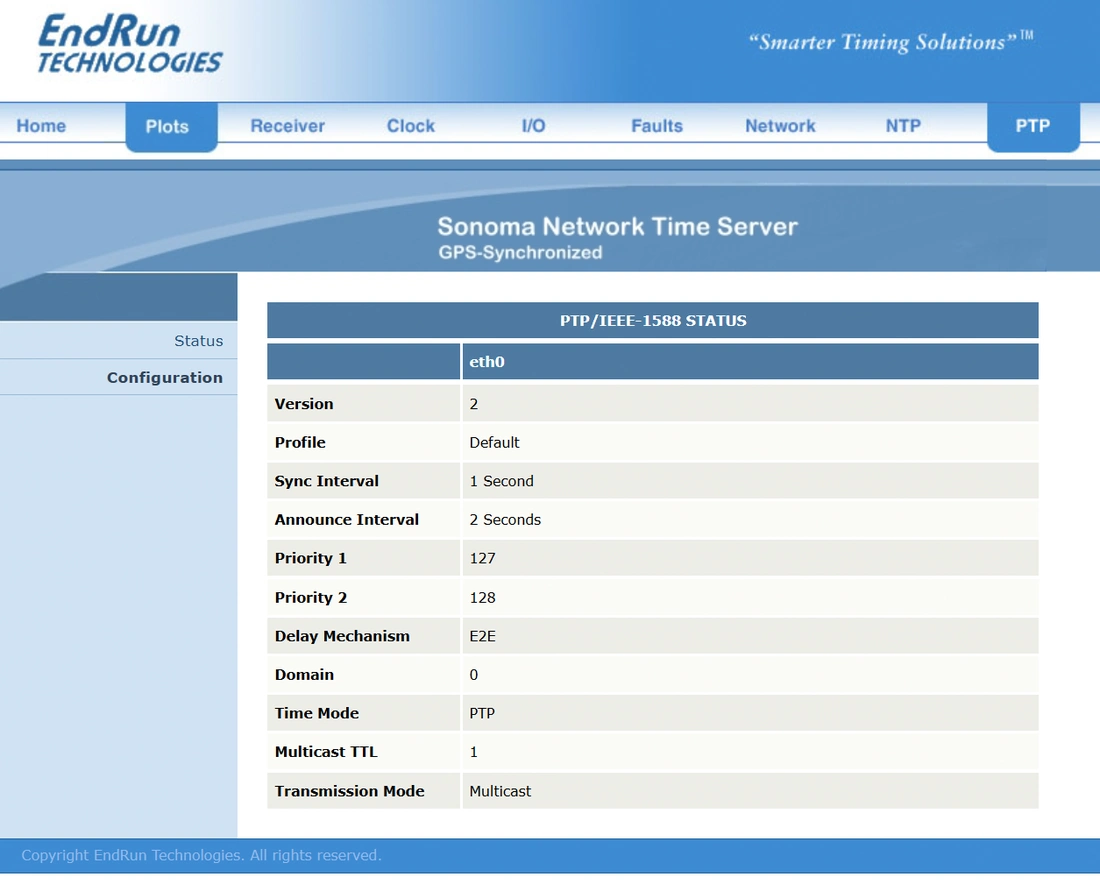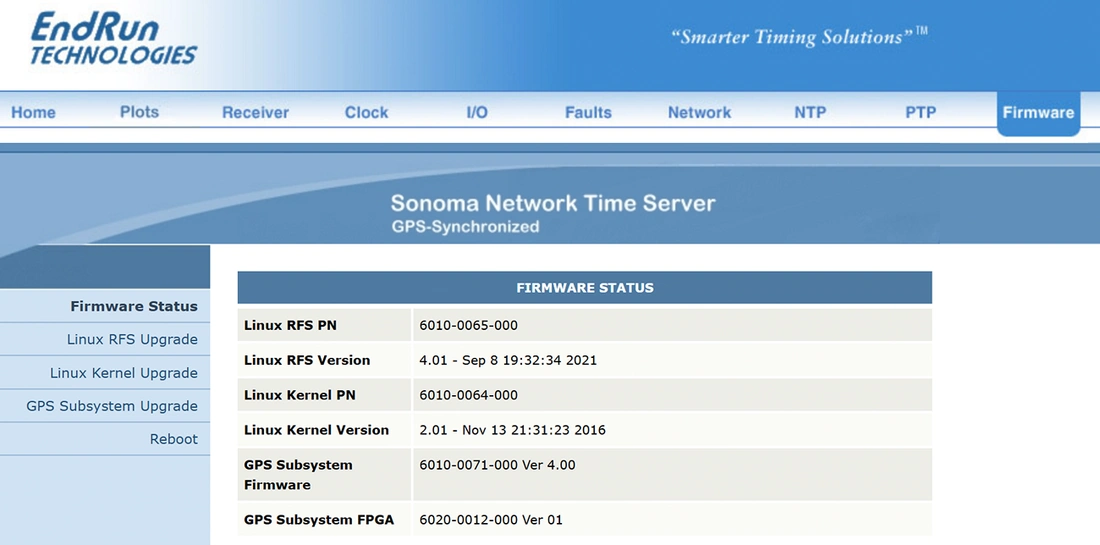 Specifications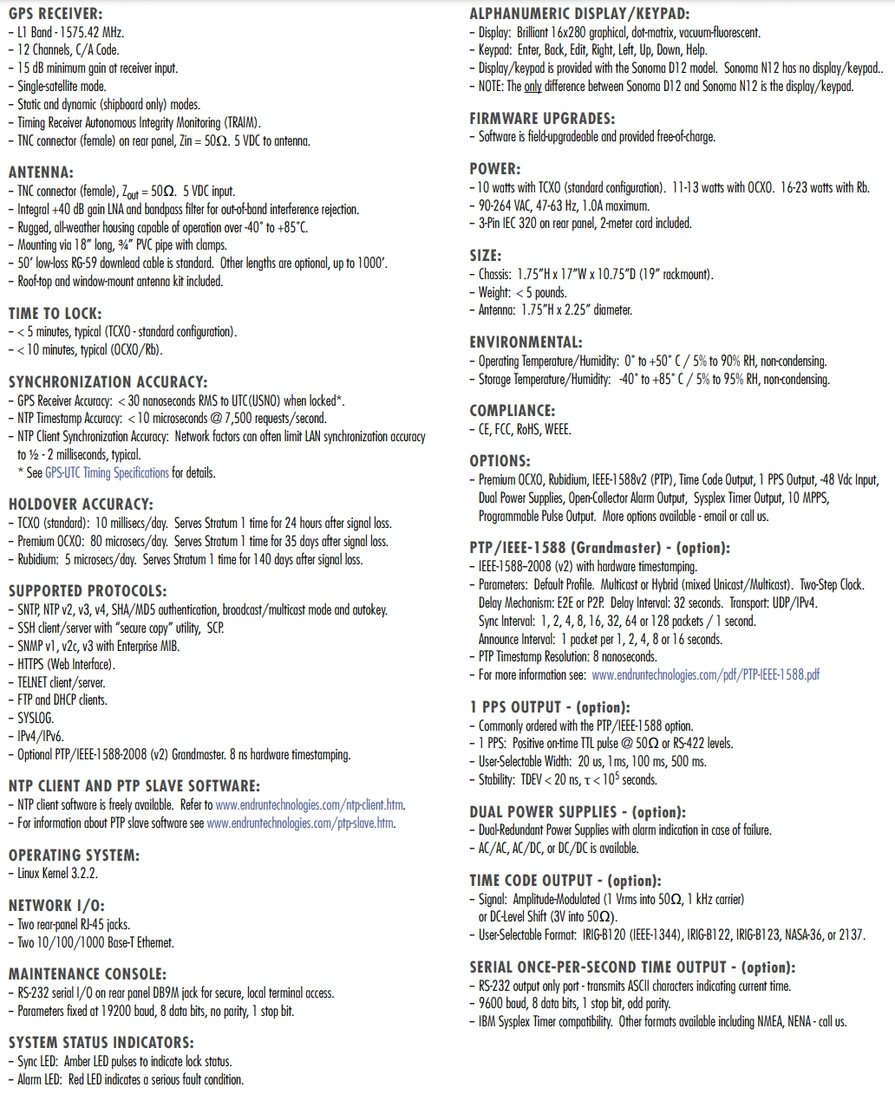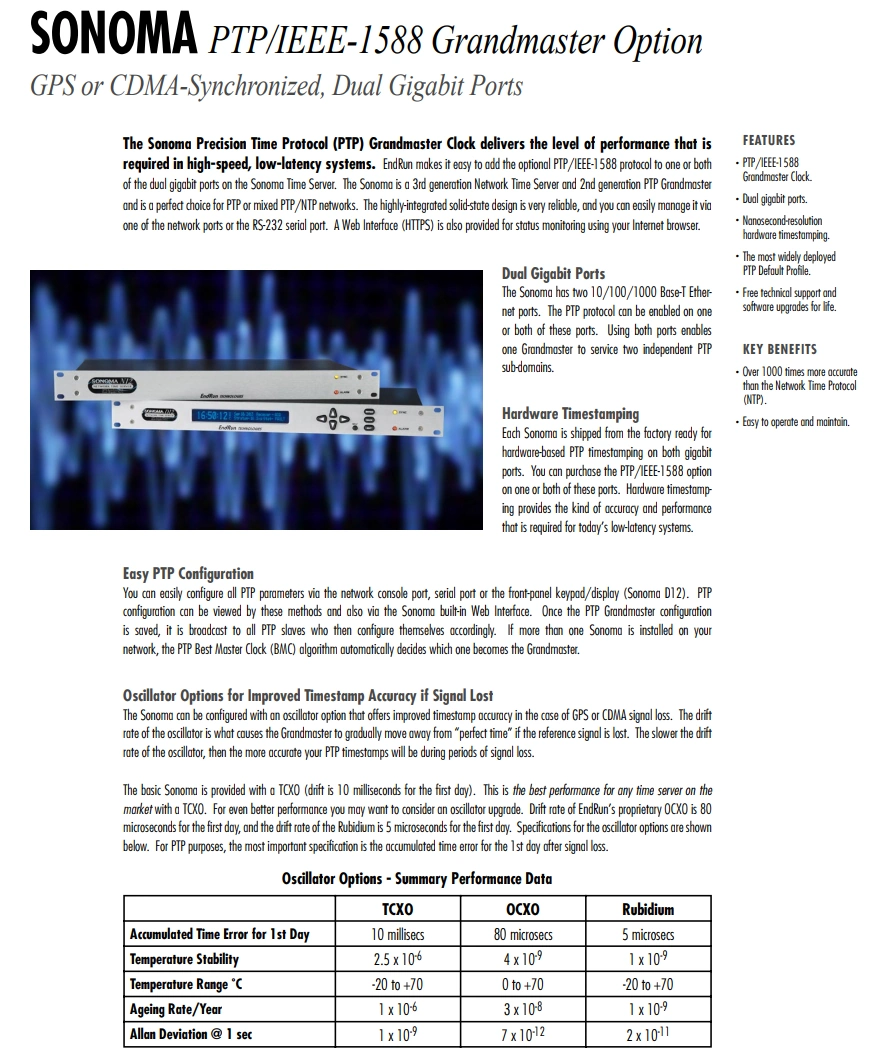 ---
Share this Product
---
More from this collection