ESE ES-102U GPS Satellite SMPTE/EBU TC90 Timecode Atomic LED Clock Time Receiver [Refurbished]
(
285430520596)

)

Regular price

$609.00

Sale price

$891.00

(1 available in stock)

Tested/Guaranteed • Used, Very Good Condition • Fully Working • Usually $1,415 • Outputs SMPTE/EBU, ESE, RS-232, USB Timecode

Photos show the actual item for sale


Item is used, in excellent cosmetic condition - and fully working. This unit has the optional lead-acid back up battery installed. Please assume that you will need to put in a fresh battery if you want to use that capability. They are inexpensive. It also has the HR hourly contact closure option installed. No unpictured cables, accessories or documents are included. A basic antenna is included to get you started but for optimal results you should ideally plan on using an outdoor antenna with a full view of the sky. Note that you will need the ESE control application which may be downloaded from their website (https://www.ese-web.com/ftp/MasterControlPanelv2.0.zip) to change the timezone and other parameters. The control applet allows you to set the DST rules manually for worldwide compatibility. No printed manual is included, but a copy may be downloaded here if required (https://www.prostudioconnection.net/1410/ESE_ES-102U_Manual.pdf). The photos show the actual item for sale.


Description
SMPTE/EBU, ASCII (RS-232C & USB) & ESE Time Code Outputs
Dual 1 PPS Output (20% and 50% Duty Cycles)
Rack Mount Enclosure
Six .56" Yellow LED Displays
GPS Lock Indicator
500 Nano-Second Accuracy
Time Zone Offset
+/- 10 Second Offset
Automatic Daylight Savings Time Correction
Digital, Video & Analog Slave Clocks Available
Legally Traceable to UTC (Universal Coordinated Time)
Loss of GPS Signal Output
Basic Indoor Antenna included - outdoor antenna required for optimal timekeeping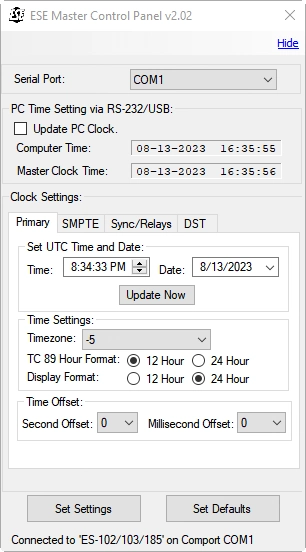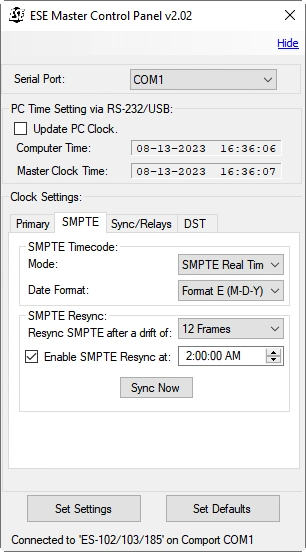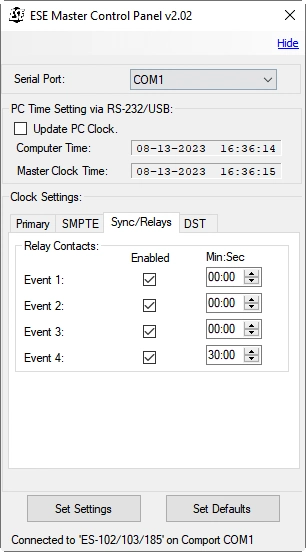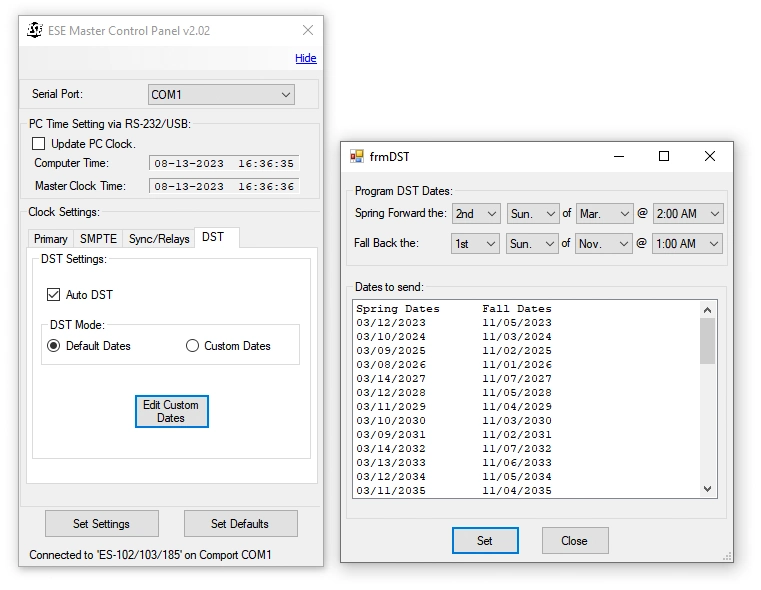 The ES-102U is a low-cost yet very accurate GPS Master Clock/Time Code Generator. The unit receives time and date information from Global Positioning System satellites and supplies this data to the user in the form of four different types of time code ... SMPTE/EBU, ASCII (RS-232C & USB), ESE-TC89 and ESE-TC90.

Six yellow LED displays (.56") provide a digital display of the Hours, Minutes and Seconds data.
Two (2) One Pulse Per Second outputs and a GPS "Lock" output are also standard features.
A twelve-channel receiver is employed that is capable of tracking up to twelve satellites simultaneously, although reception of only one is required for time data to be output.
Usually Sells for $1,415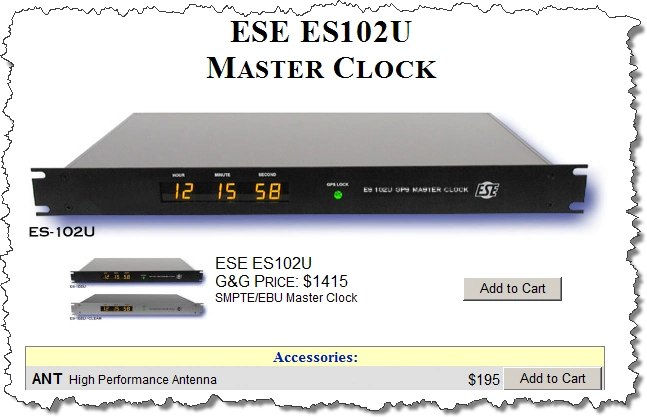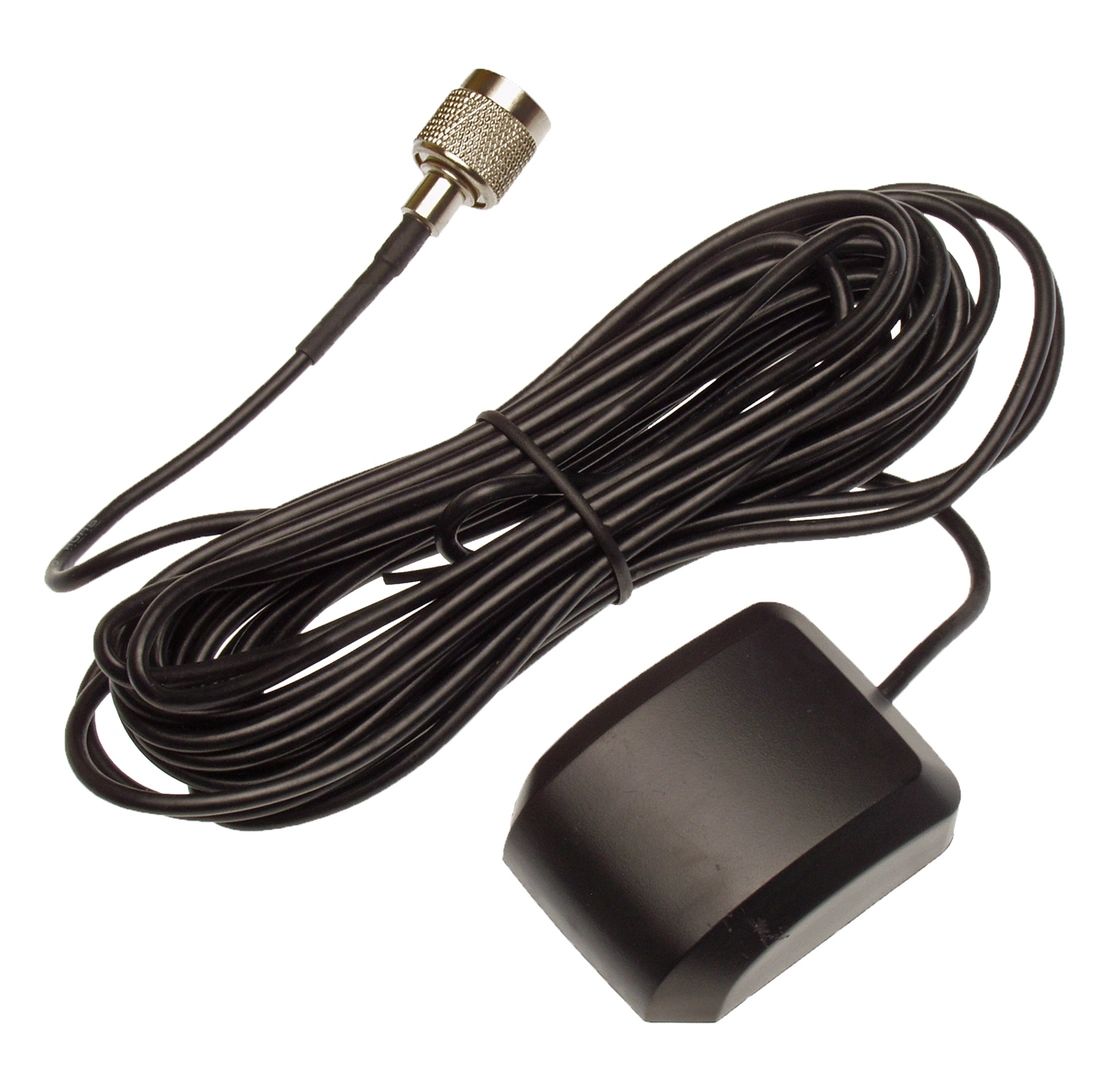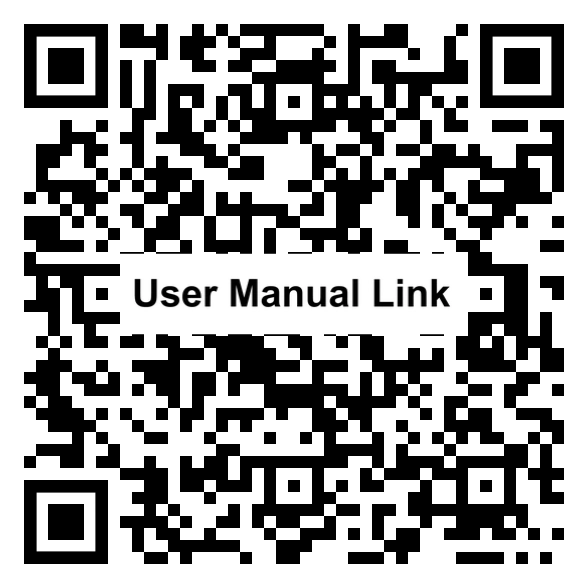 ---
Share this Product
---
More from this collection