ESE LX-5112 Self-Setting 12" Analog SMPTE/EBU Studio Timecode Wall Clock - NEW
(
364525032625)

)

Regular price

$405.00

Sale price

$595.00

(1 available in stock)

New Old Stock • Unused • MINT- Cosmetic Condition • ESE LX-5112 • Self-Setting 12" Analog Timecode Wall Clock • Time Display • SMPTE/EBU Timecode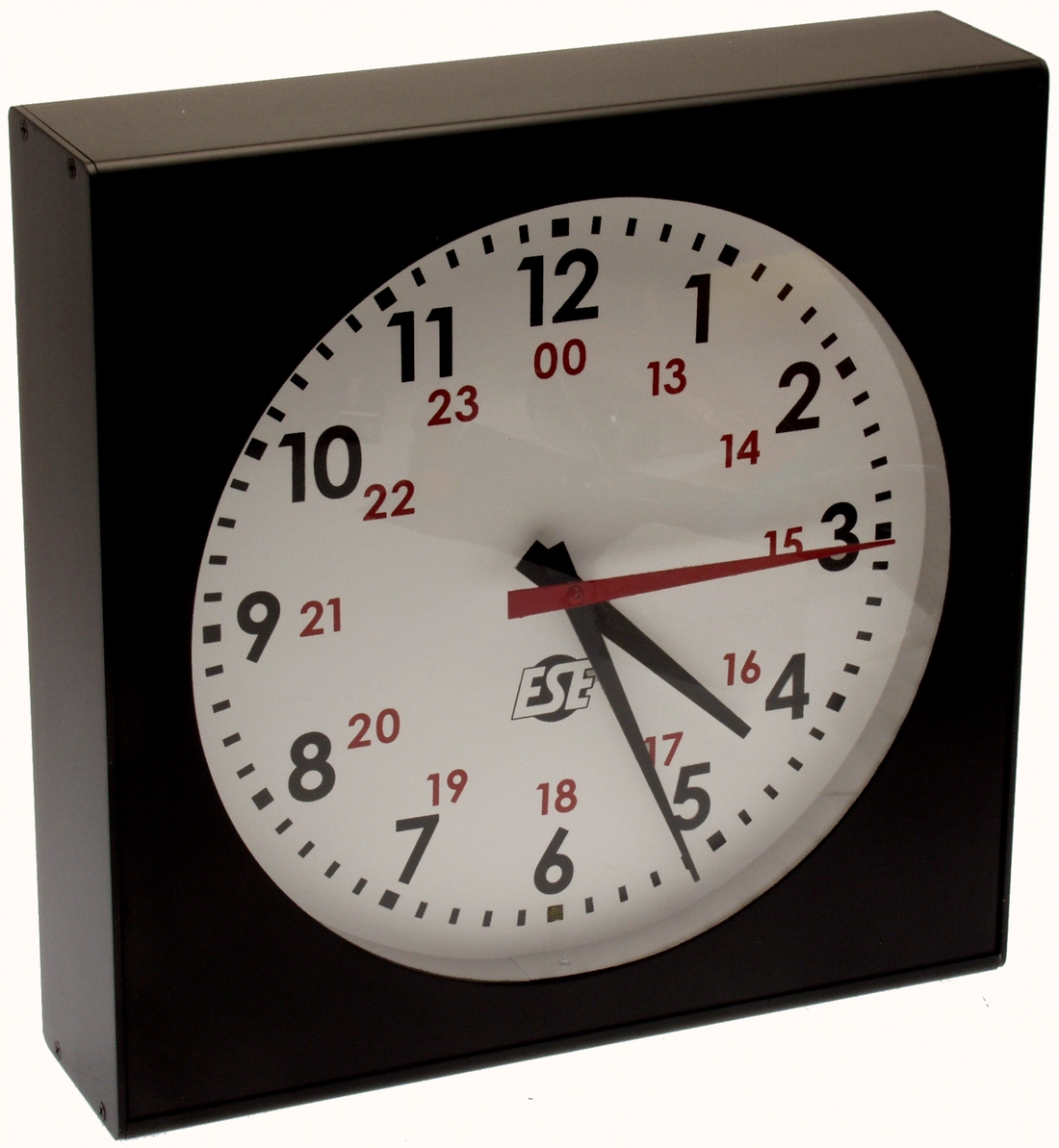 This clock is still in the factory plastic film packaging. It has never been deployed. The photos are file photos of the same model to avoid having to unseal the product. This clock is NOT illuminated. 115V AC Power.  Full details may be obtained from the User Manual at https://www.prostudioconnection.net/1506/ESE_LX5112_Manual.pdf. Note that the buyer may need install a PP3 battery for the clock to maintain the correct time - full details are provided in the manual.
Description
The LX-5112 is a Wall Mount Analog Clock with a 12" viewing diameter. It is designed to operate as a Time Code Reader, Stand-Alone Clock or Impulse Clock. It can read, decode and display time information from most any Master Clock or other source of time code.
A rear-mounted DIP switch permits the clock to display time as received from a source of SMPTE/EBU, ASCII or ESE Time Code.
After a very simple "set-up" procedure and receipt of time code, the unit automatically sets itself to the exact time and continuously slaves to the time code (If time code is lost, an error indicator is lit and the clock continues counting while referencing an internal crystal time base).
Usually Sells for $558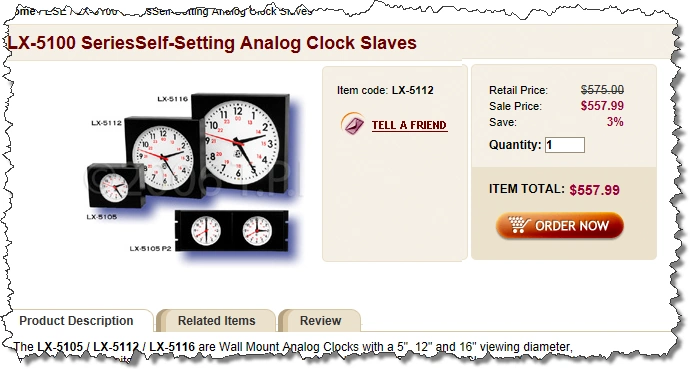 Other user defined modes of operation allow these clocks to be synchronized to a Master Clock with a 1 PPS alternating 12 or 24 VDC "Favag" type output or to be set to real time and allowed to run based on its internal crystal oscillator.
The second hand is completely silent and can be programmed for "Sweep" mode or "Step" mode.
The initial set-up allows the unit to have its hours (and/or minutes) offset to that of another time zone.
Also, since the clock can continuously track time code, there is no need to twice annually compensate for daylight saving time (assuming the Master Clock automatically adjusts itself accordingly).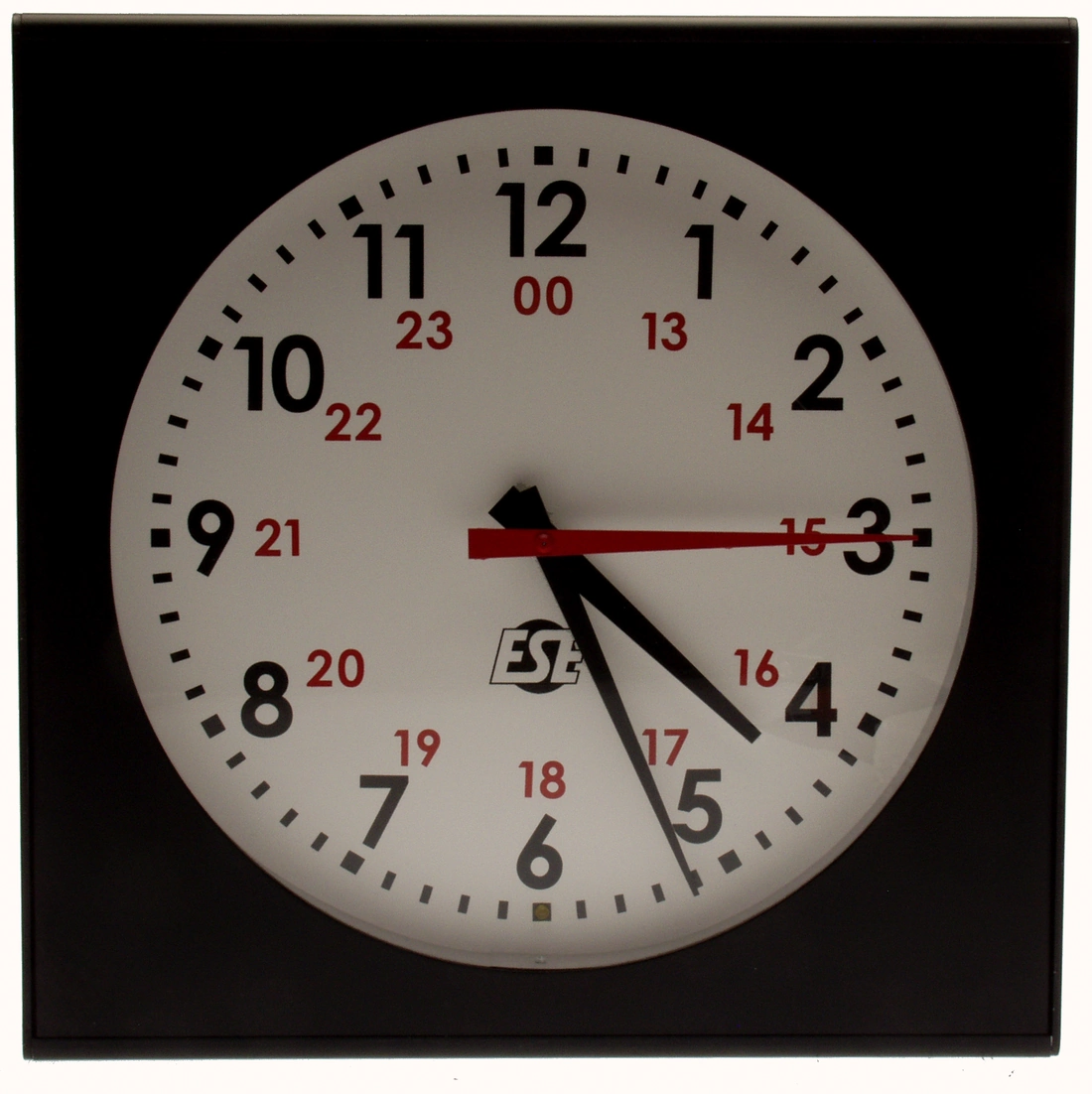 Features
Silent Operation
Simple Setup; Self-Setting with Time Code Input
Reads ESE, ASCII, SMPTE or EBU Time Code
Stand-Alone, Impulse & Reader Modes
Sweep or Step Second Hand
12" Dial
Viewing Distance 60'
Battery Back-up
Time Zone Offset
Time Code Loss Indicator
115V AC Power
LX-5112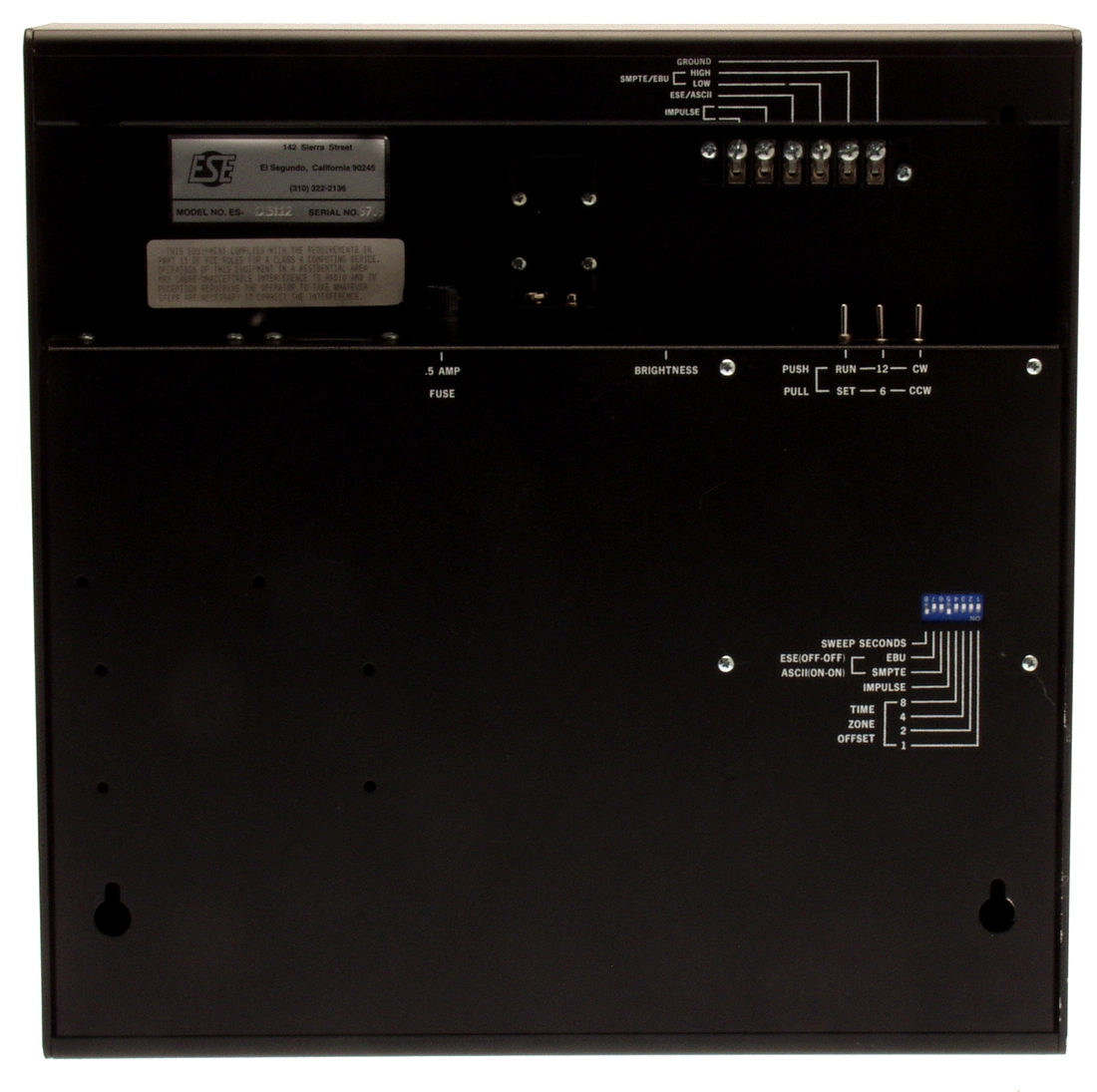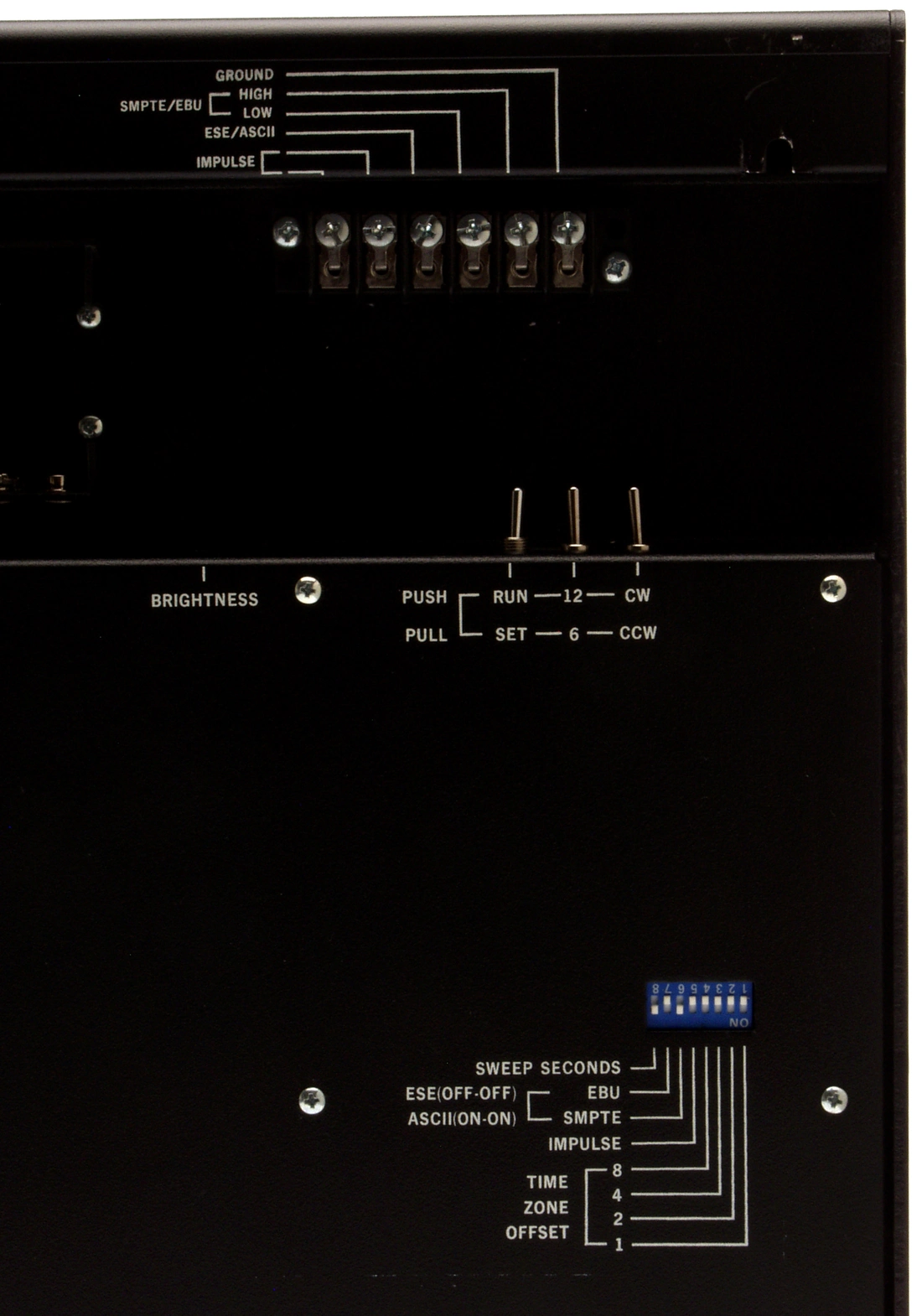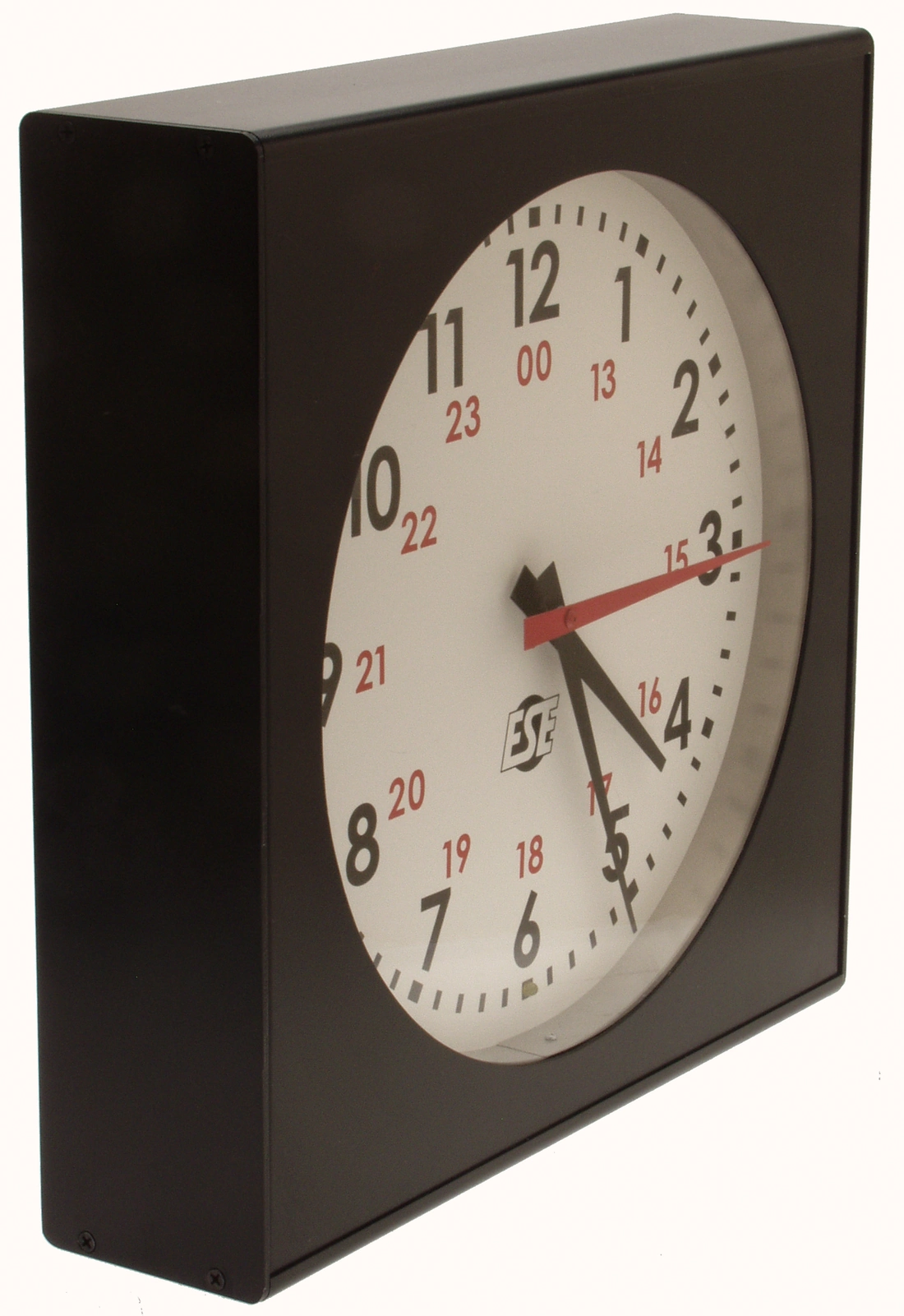 ---
Share this Product
---
More from this collection