FEI-Zyfer NTPSync XL GPS Disciplined NTP Server IPv6 w/ Meinberg GPS167 [Refurbished]
(
284005195541)

)

Regular price

$264.00

Sale price

$560.00

(1 available in stock)

Tested/Guaranteed • Fully Working • FEI-Zyfer NTPSync • XL Model • Meinberg GPS167 Card Inside • Disciplined NTP Server • No Antenna Included

Photos show the actual item for sale

Here's a lightly-used high-end German made NTP server/GPS time receiver.  Note that no antenna is included. You will need to supply your own Meinberg antenna for this unit to function. The antenna includes a proprietary down-converter circuit enabling long cable runs between antenna and receiver, but that eliminates the option of using one of the generic 5V antennae you'll find available for sale on-line, so you will need to stick with a Meinberg antenna. The unit ships with the logons restored to their default values of root:timeserver.
Listing comprises the items shown in the images only. No unpictured hardware, cables, accessories or documents are included.
I was able to get sync via a Meinberg outdoor antenna - screenshots of the unit under test are provided below.  Inside the unit is a Meinberg GPS167 card which may be worth the asking price if you are looking for that model of GPS Receiver card.
Description
NTPSync XLS is a stratum-1 standalone time server which provides a high-accuracy reference time to IP networks via the Network Time Protocol (NTP).
Configurable settings can be modified via menus on the 2 row x 40-character LCD display with back light and the four buttons in the front panel. The single board computer runs a Linux Operating System which is loaded from flash disk into RAM at power-up. In addition to NTP, the Linux OS supports other network services like SSH, HTTP(S), and SNMP. The system supports IPv4 and IPv6 which allows remote configuration or monitoring across the network, e.g. using a common web browser.
Full details may be obtained from the User Manual at
https://www.prostudioconnection.net/2009/NTPSyncXLS.pdf

Remote access from the network can also be disabled for security reasons.
Changes in the GPS receiver status, error conditions, and other events generated error messages can be logged on either the local Linux system, or on another syslog server in the network. Additionally, those messages can be sent to a management console by SNMP traps, automatic emails, by Windows Popup-Messages or optional remote NTP displays. If it is necessary to provide redundancy against hardware failure then it's also possible to install several NTPSync XLS servers in the same network.
Features
USB Slot: For Software Update and Configuration
Transport 10/100 Ethernet: IPv4 and IPv6
Alarms: Email, SNMP Traps, Relay Output, Windows Popup Message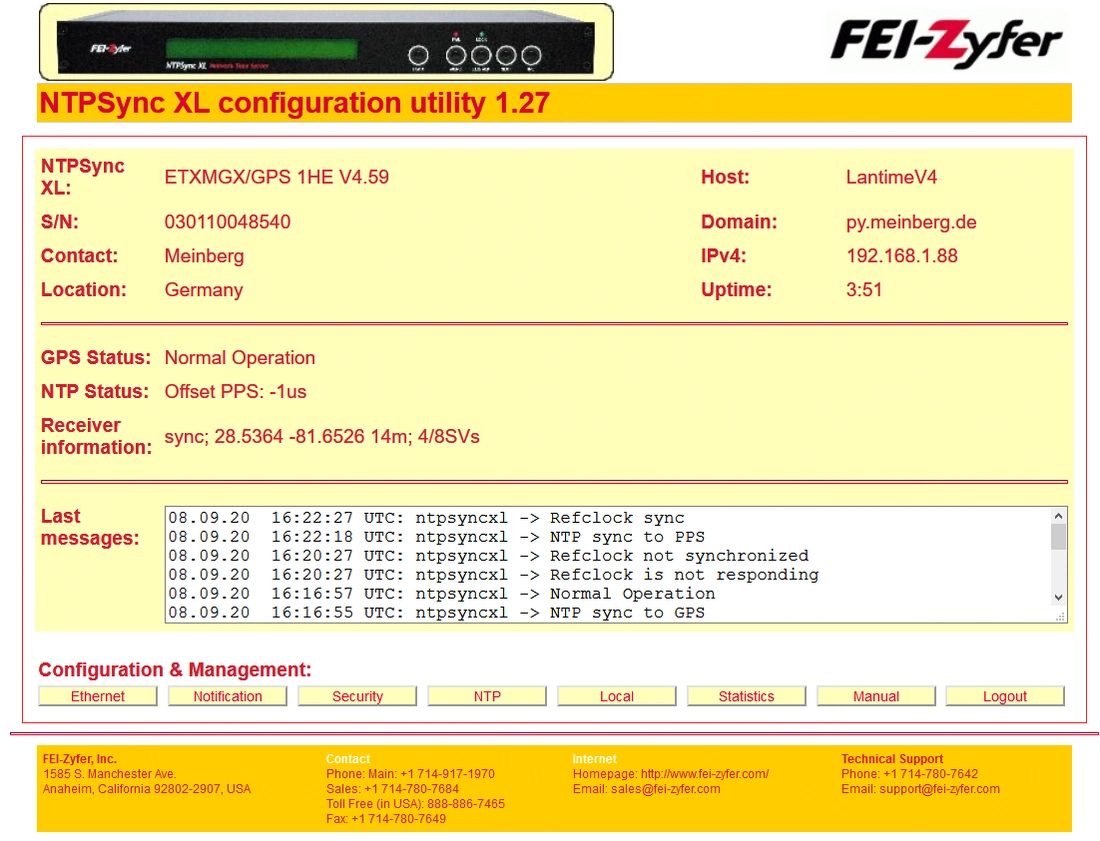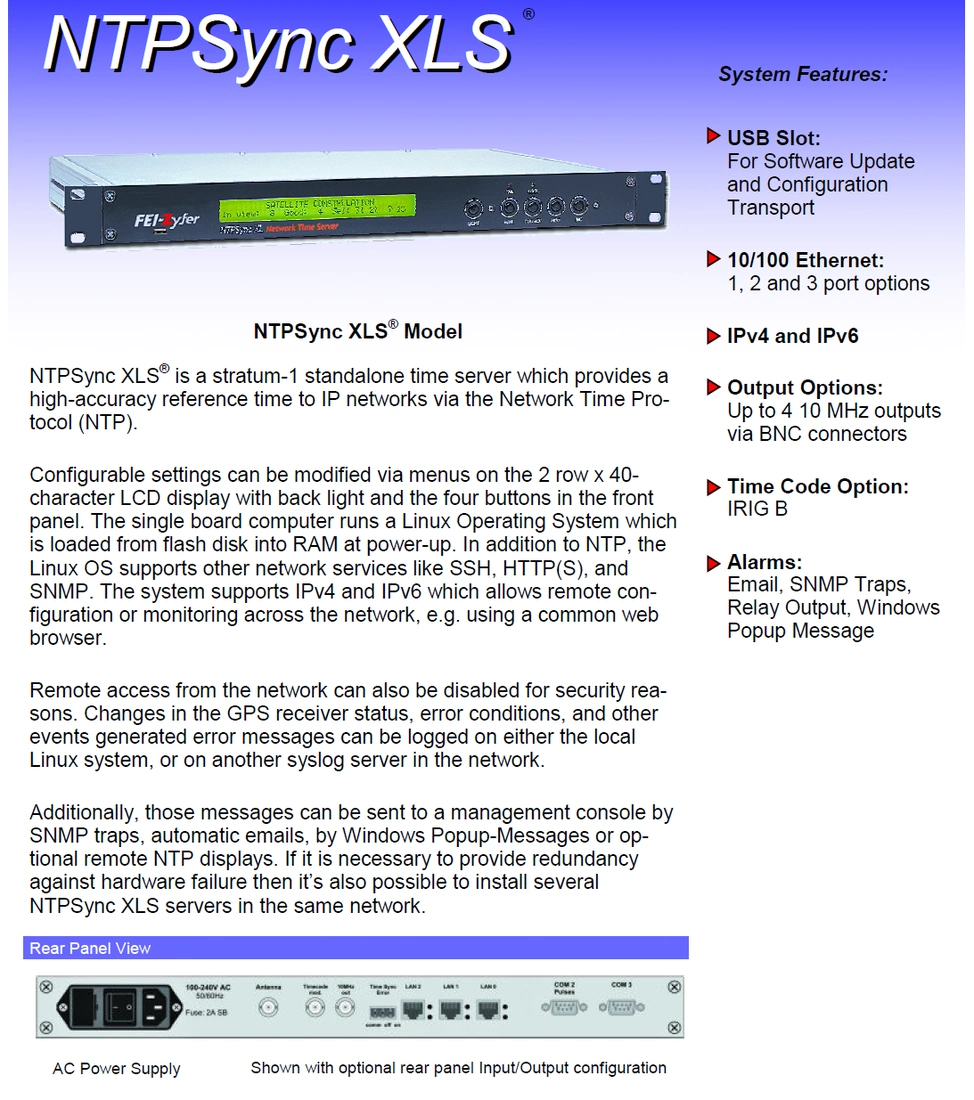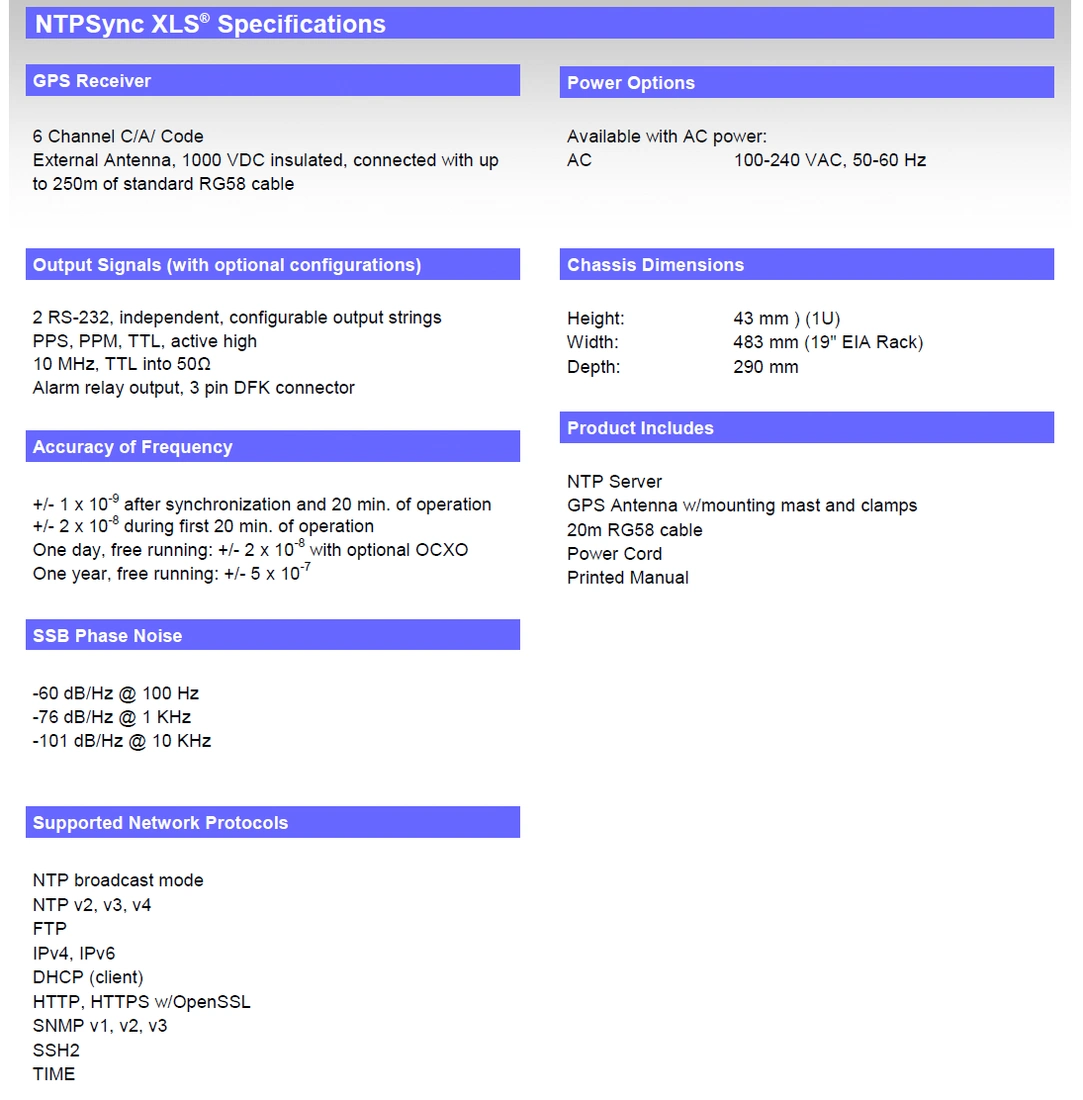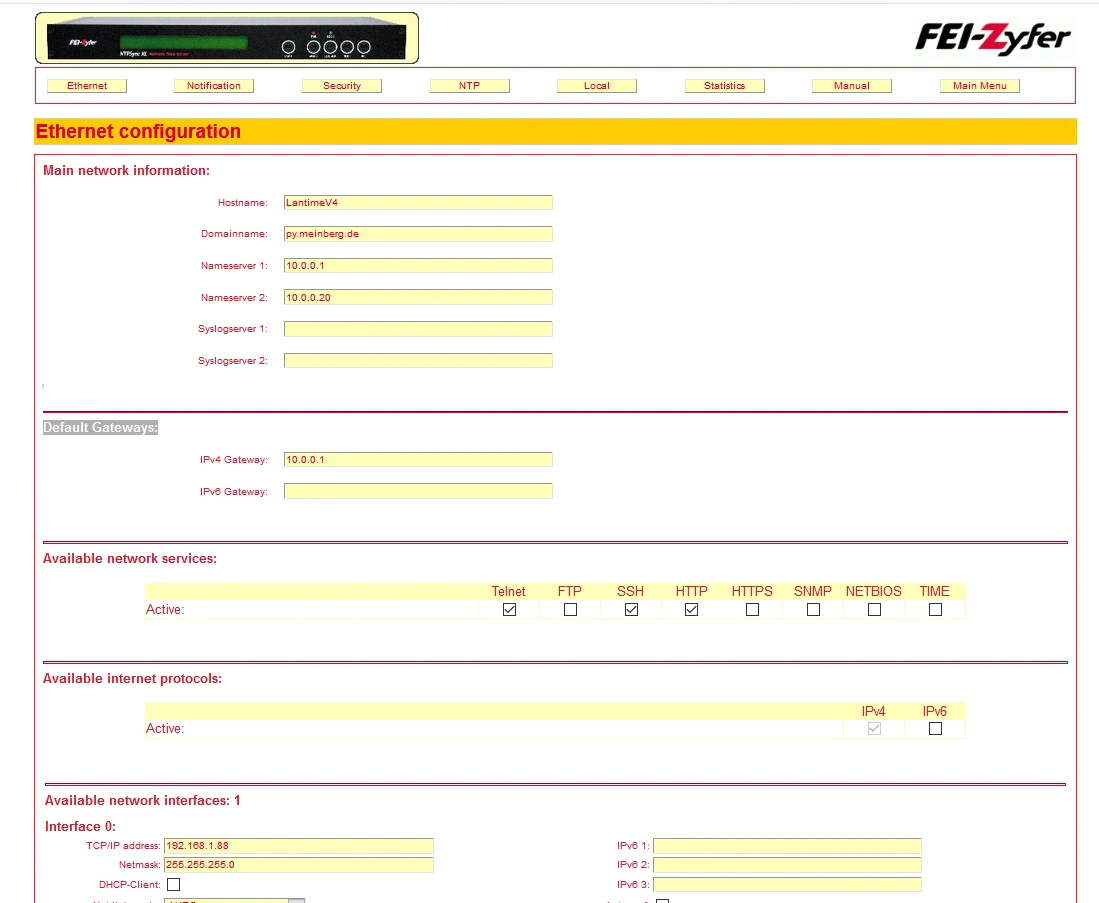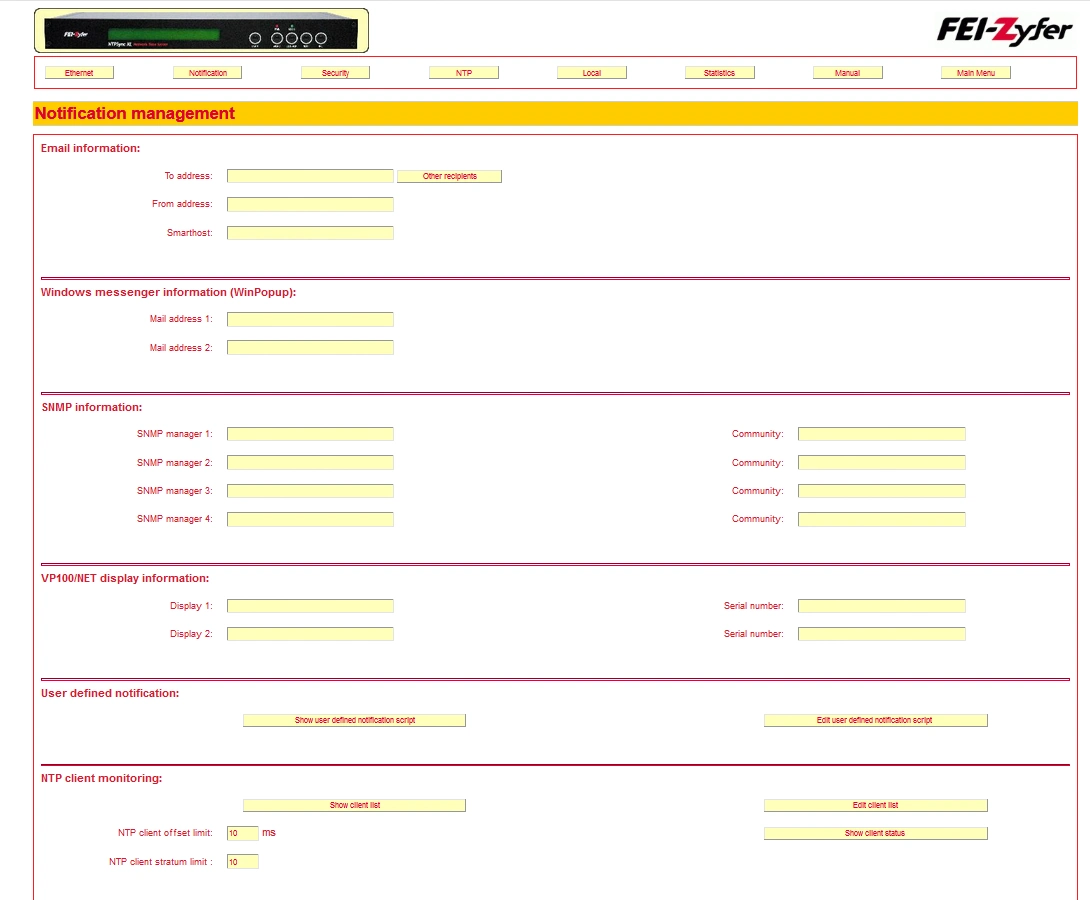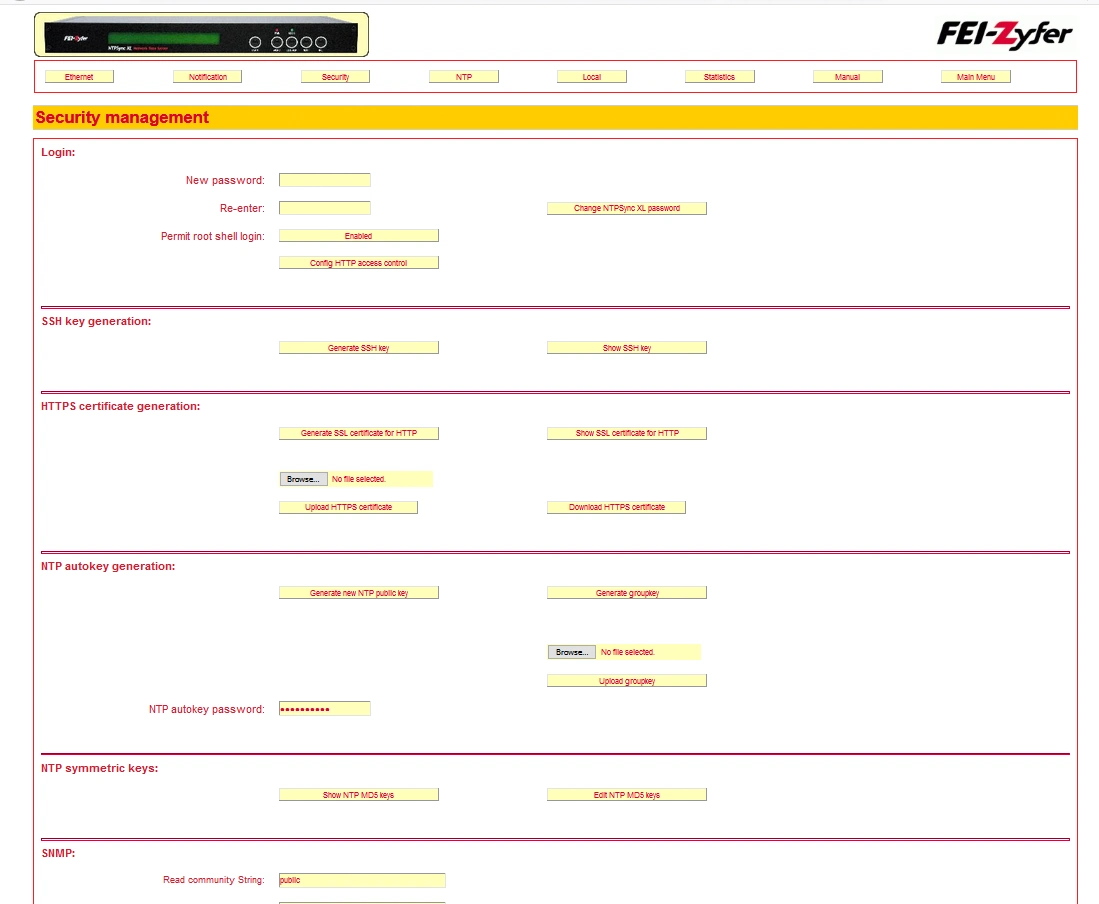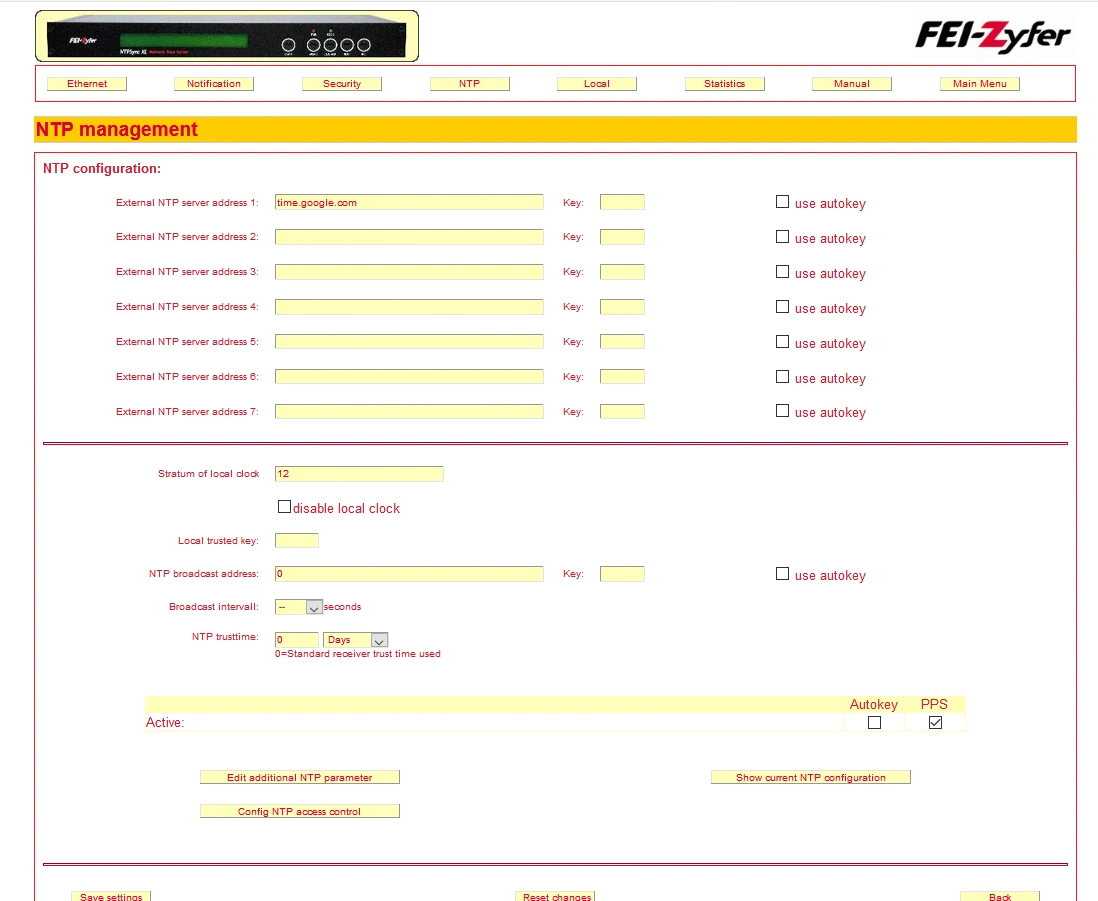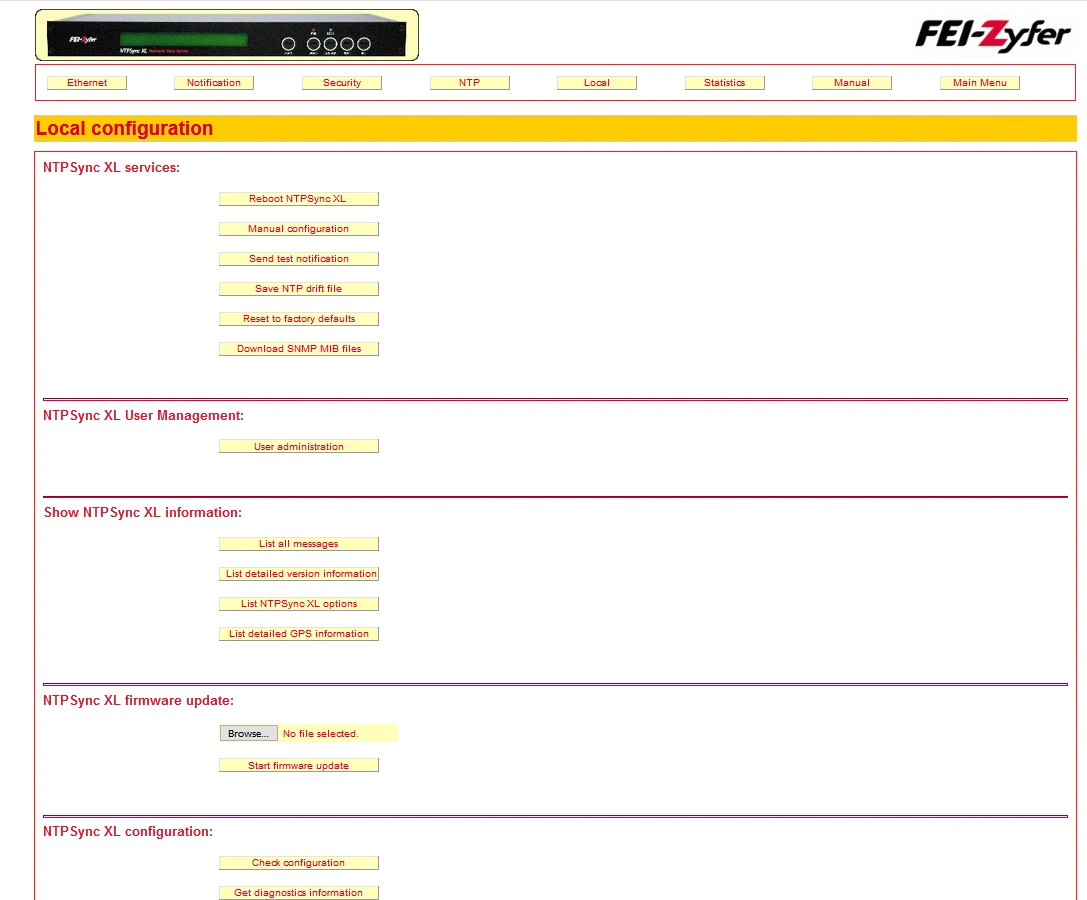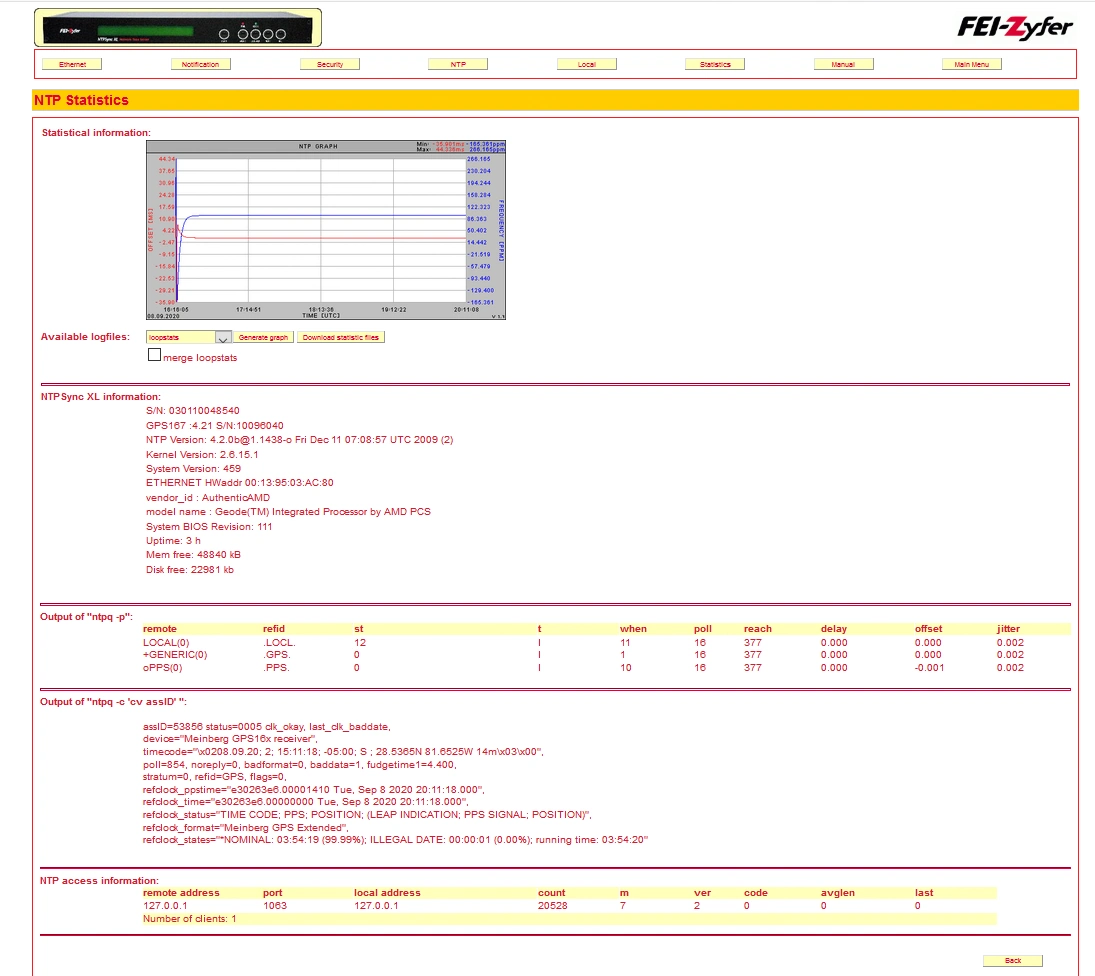 ---
Share this Product
---
More from this collection