Gentner Audiometrics TI-85 Broadcast DJ Studio LED Timer Clock Display w/Trigger [Used]
(
363767378904)

)

Regular price

$50.74

Sale price

$120.00

(1 available in stock)

Tested/Guaranteed • Fully Working • Gentner Audiometrics Studio Timer • Model TI-85 • Also Sold as Gentner Model 910-027-001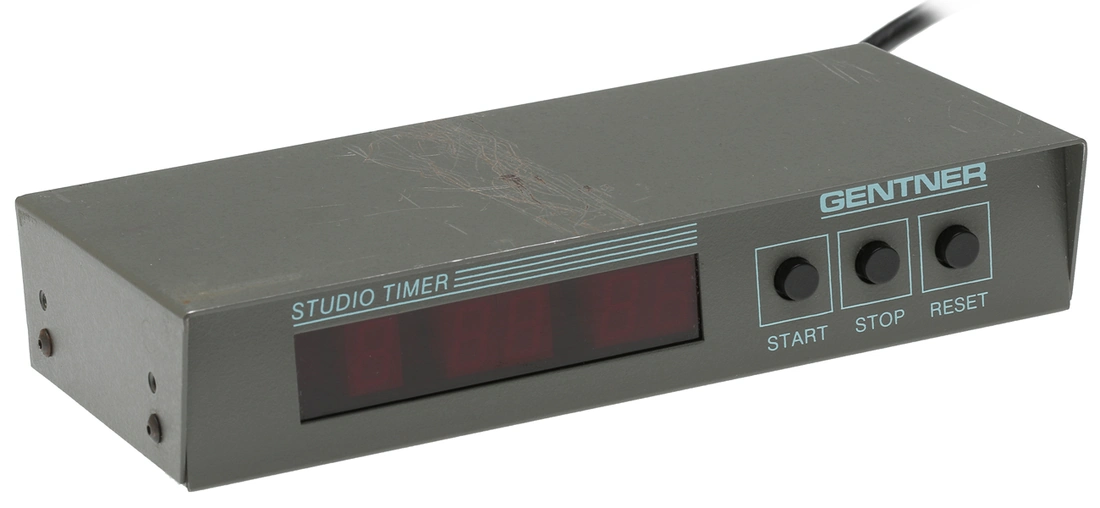 A lightly used, fully working broadcast timer set for 115V AC input.

Product Information
This is a broadcast timer from Gentner/Audiometrics model TI-85/910-027-001

The clock counts up from zero in hours, minutes and seconds. Display is 0.5in 7 segment Red LED.

Front panel buttons provide start/stop/reset functionality.

External trigger contacts are provided on a barrier strip on the rear. An additional three Reset trigger points are provided for interfacing to your console or automation playback channels so that whenever you start a new track the counter will return to zero.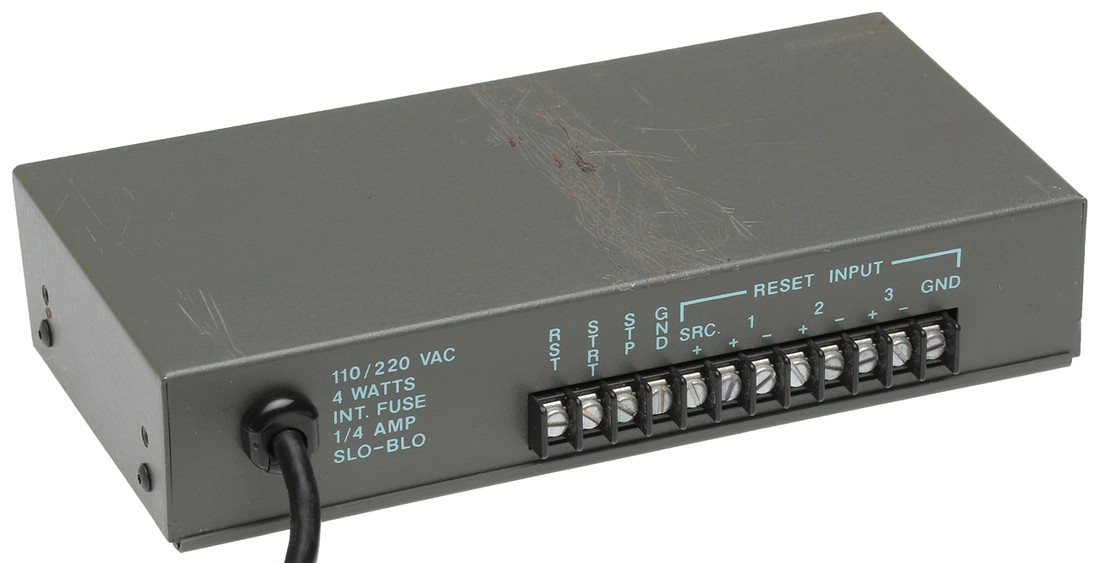 Specifications
Physical Dimensions: 8.5"L x 4.5"W x 1.75"H
Weight: 2.75lbs
Power: 117V AC (Can be re-strapped internally for 230V working)
Counting Increment: One Second
Maximum Count: 9:59:00 (Resents to 0:00:00 at 10 hours)
Time Base: AC Line Frequency 50 or 60Hz. Selectable with Internal Jumper
External Controls: Start, Stop, Reset
Method of Triggering: Active High or Active Low Transition on any of three possible inputs. 3.5 to 50V DC optically isolated.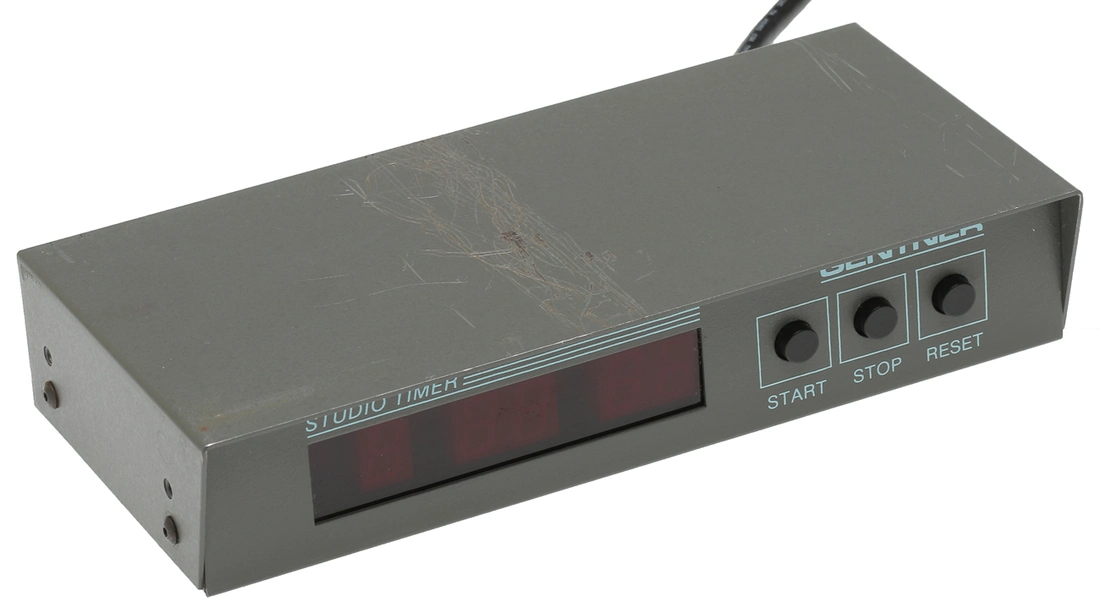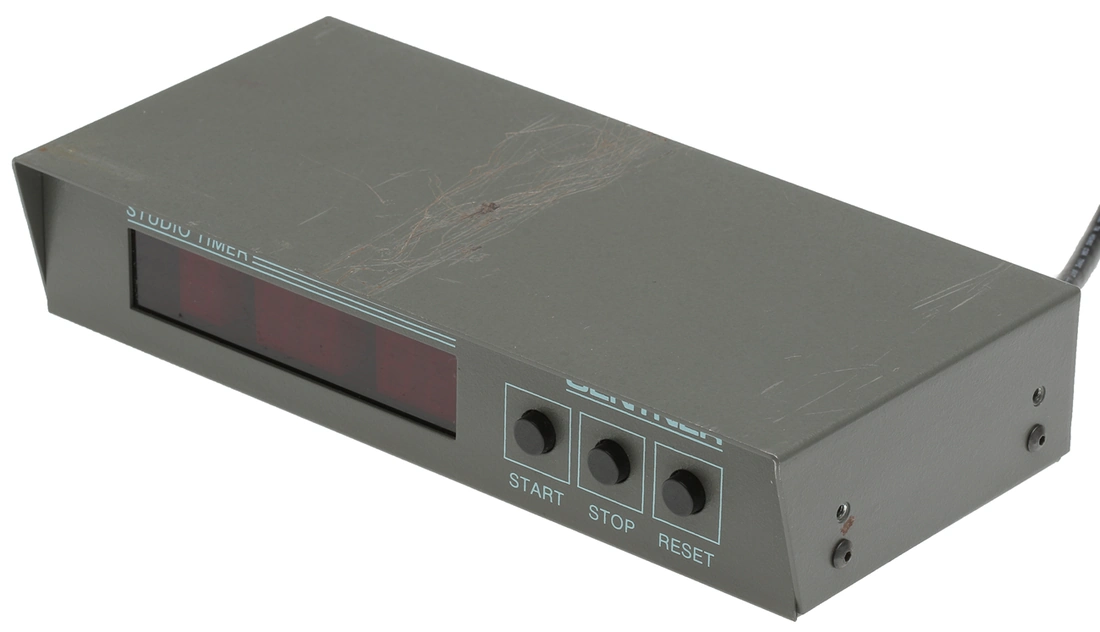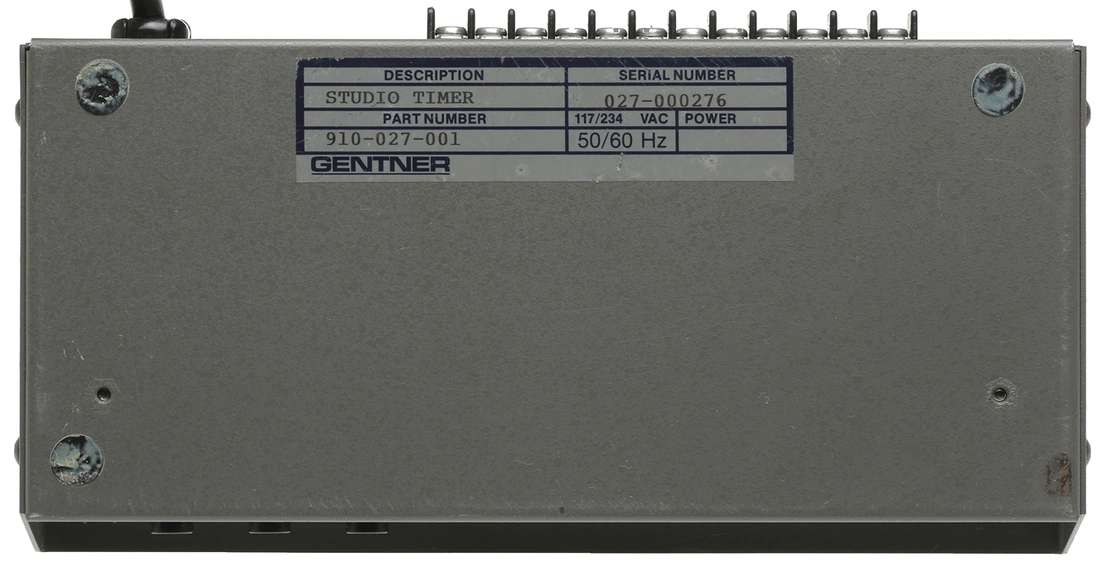 ---
Share this Product
---
More from this collection