Gentner Comrex TS612 Radio Talk Show Screener Control Surface Phone TS-612 [Used]
(
284116262179)

)

Regular price

$413.00

$334.00

(1 available in stock)

Used, Good Condition • Broadcast Talk Show Screener Phone Set • For Gentner/Comrex TS612 • Digital Hybrid Control Surface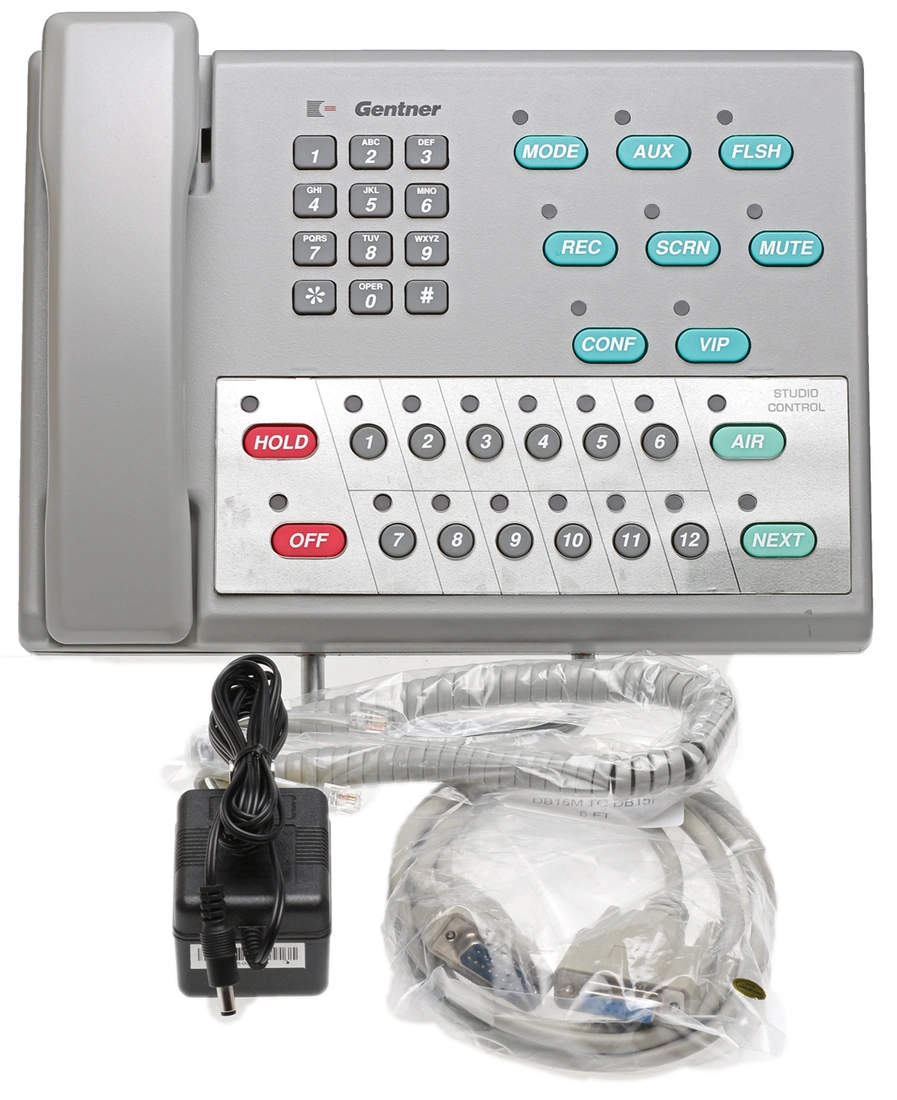 Here's a chance to obtain a lightly used Gentner Control Surface/Telephone as used with the TS612 hybrid. The handset, handset cord and interconnection cable are new. Note that there's some wear in the upper handset cradle - see photos.  I tested the phone by connecting it to a TS612 hybrid unit and confirming that all the buttons respond correctly. I don't have a full test rig to connect to 12 lines etc, but I have no reason to believe that other aspects of the phone are not working as they should.
The phone set comes the usual accessories ie. base, handset & coiled cable, 15 pin interconnection cable and power supply.
The rackmount control unit is not included. One will be required to place callers on-air etc. For full system details please see the TS612 system user manual from https://www.prostudioconnection.net/0113/Gentner_TS612_Manual.pdf. No hard copy is included. This item does not work as a regular telephone or with other manufacturer's key systems etc.
Description
The TS612 phone system interfaces up to 6 or 12 telephone lines to its two internal digital hybrids providing conferencing up to four callers. Using the control surface all telephone lines may be answered or placed to hold or to air from any of three control points.
TS612 Control Surfaces are mutiline telephones that incorporate special broadcast related features like hold, air, conference, VIP, next, record, mute, and aux. With separate hold and screened hold queues, a screener may prescreen calls before placing them to air.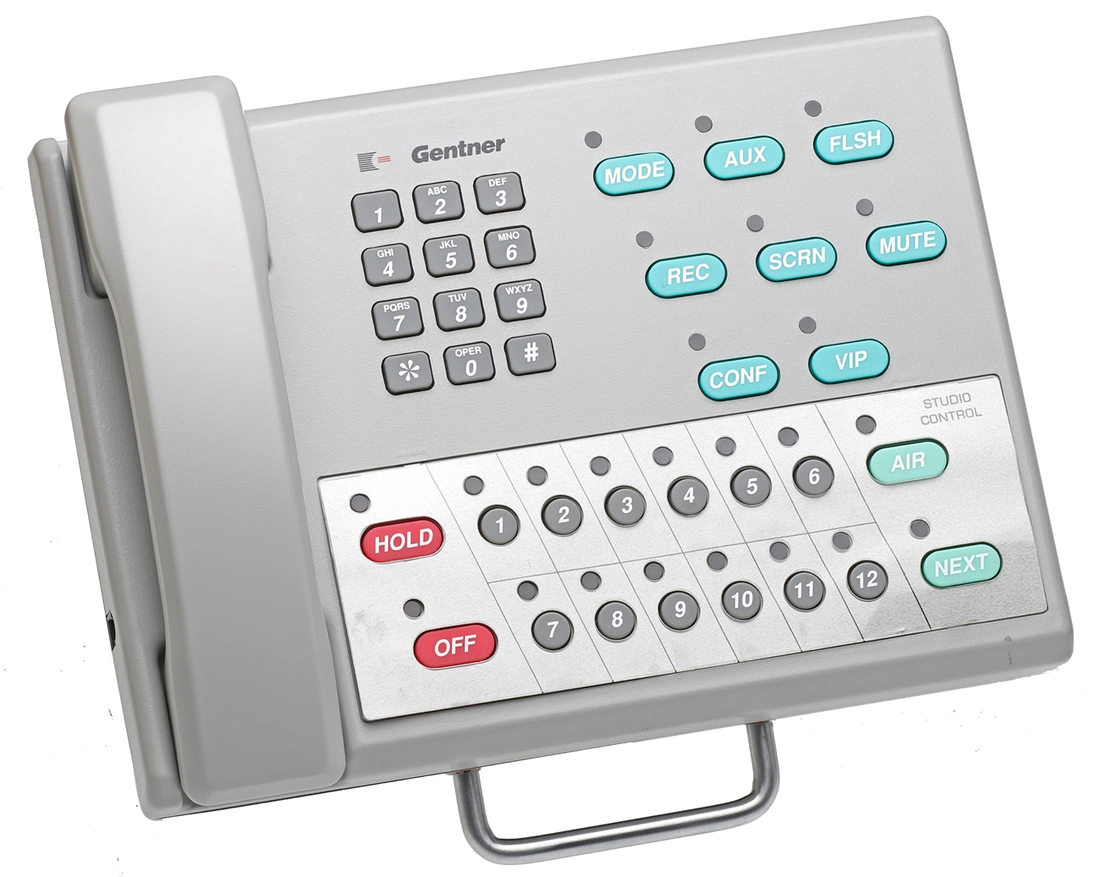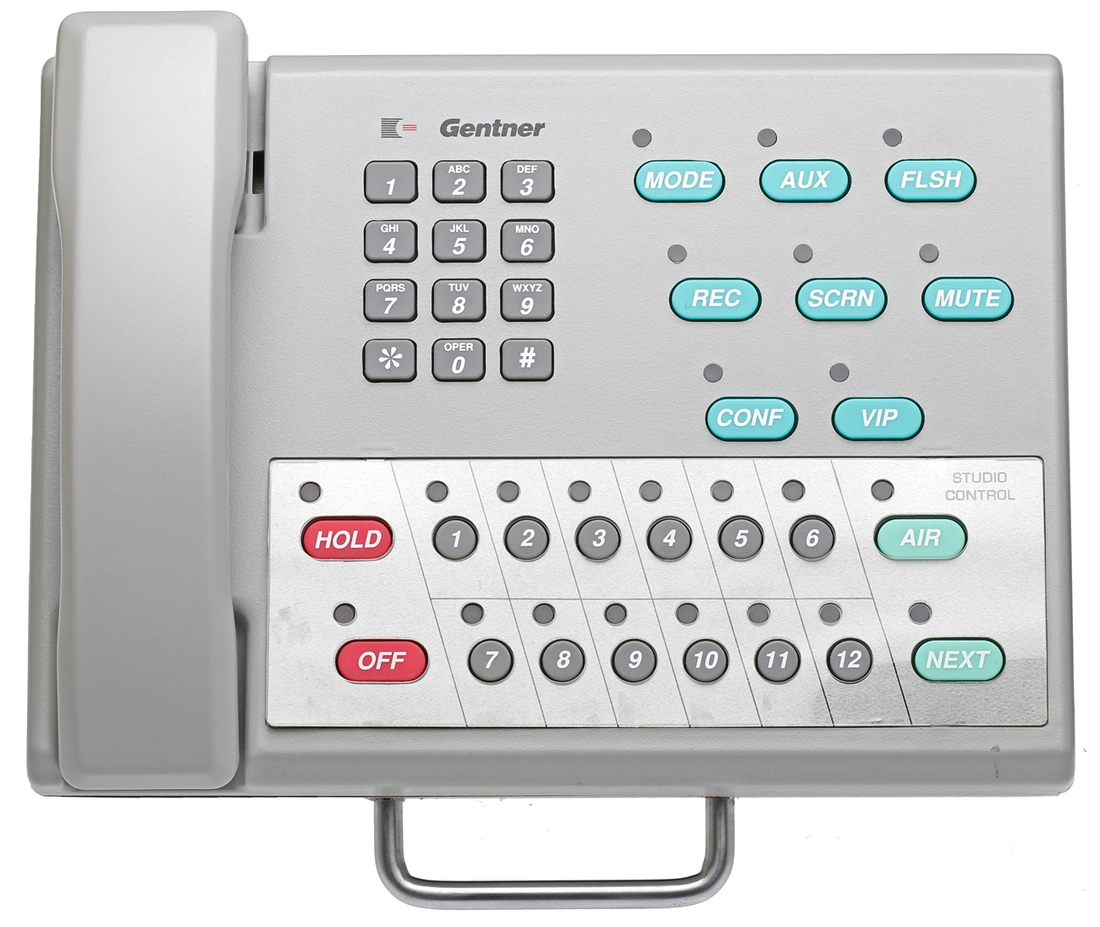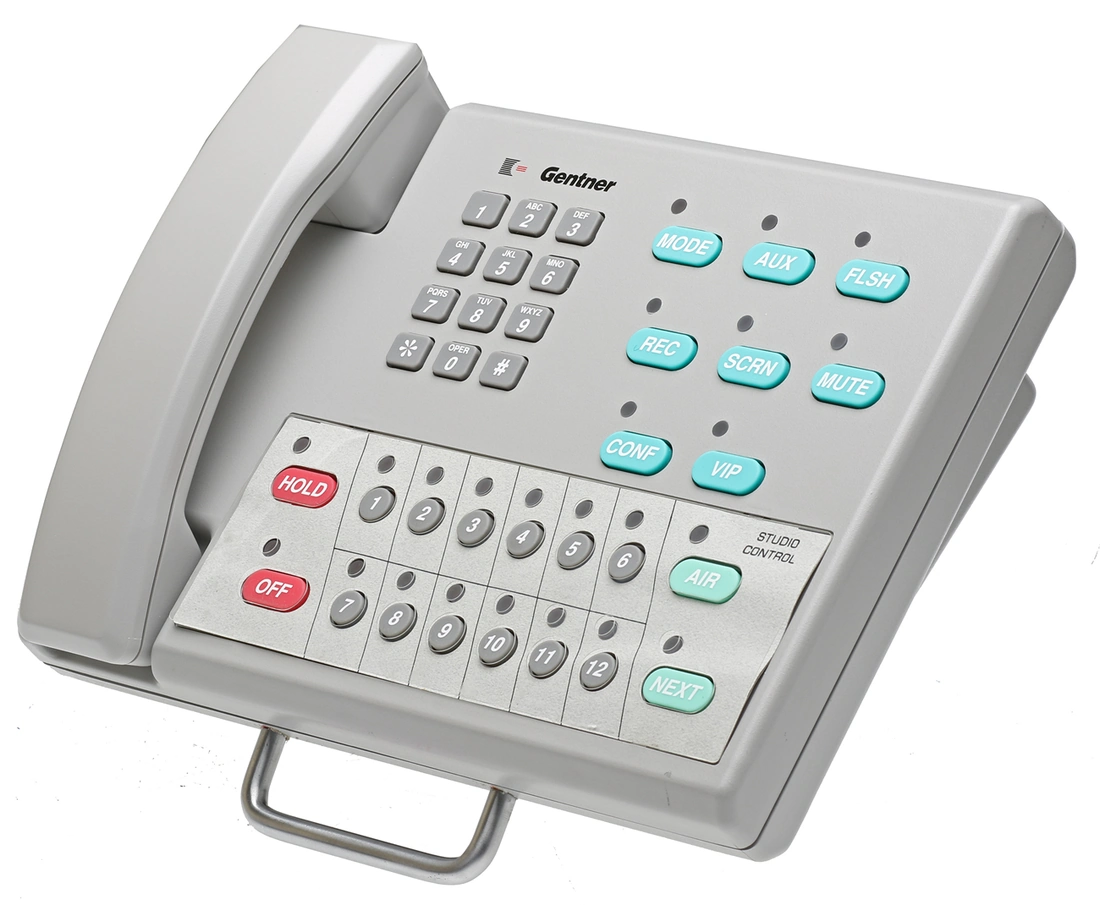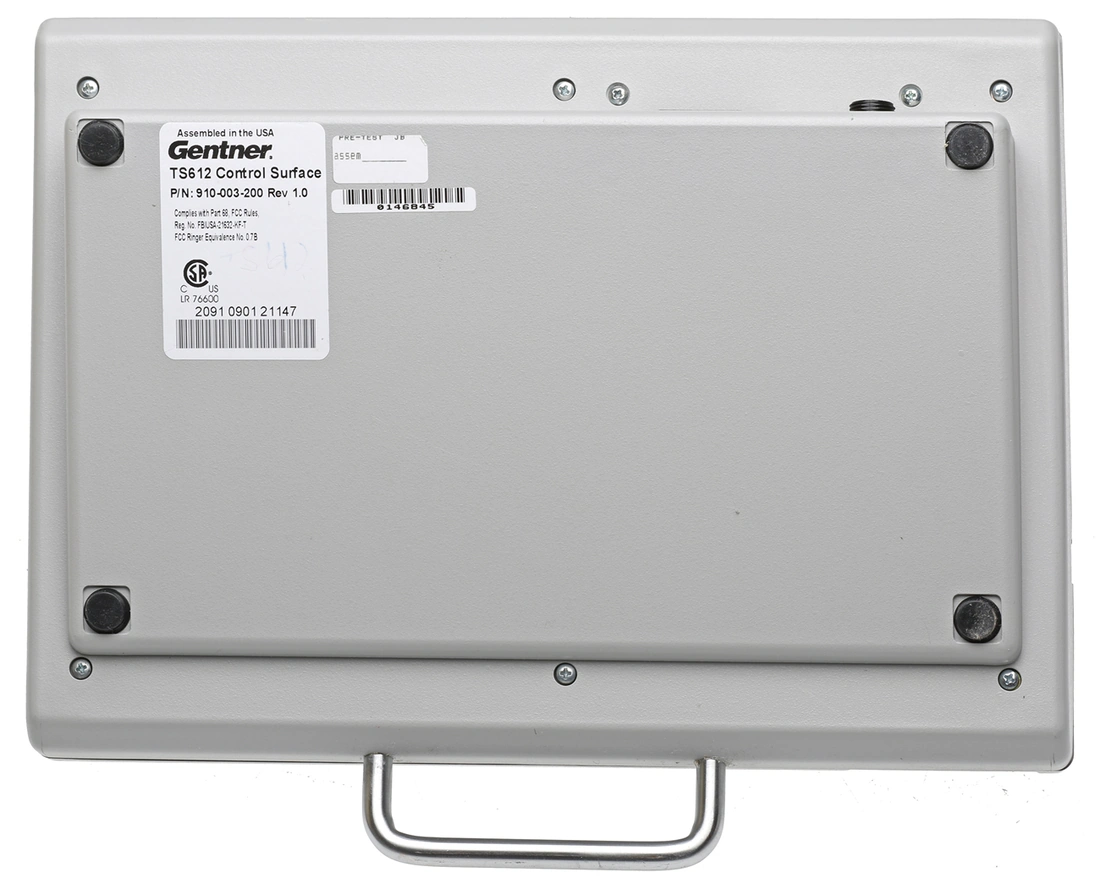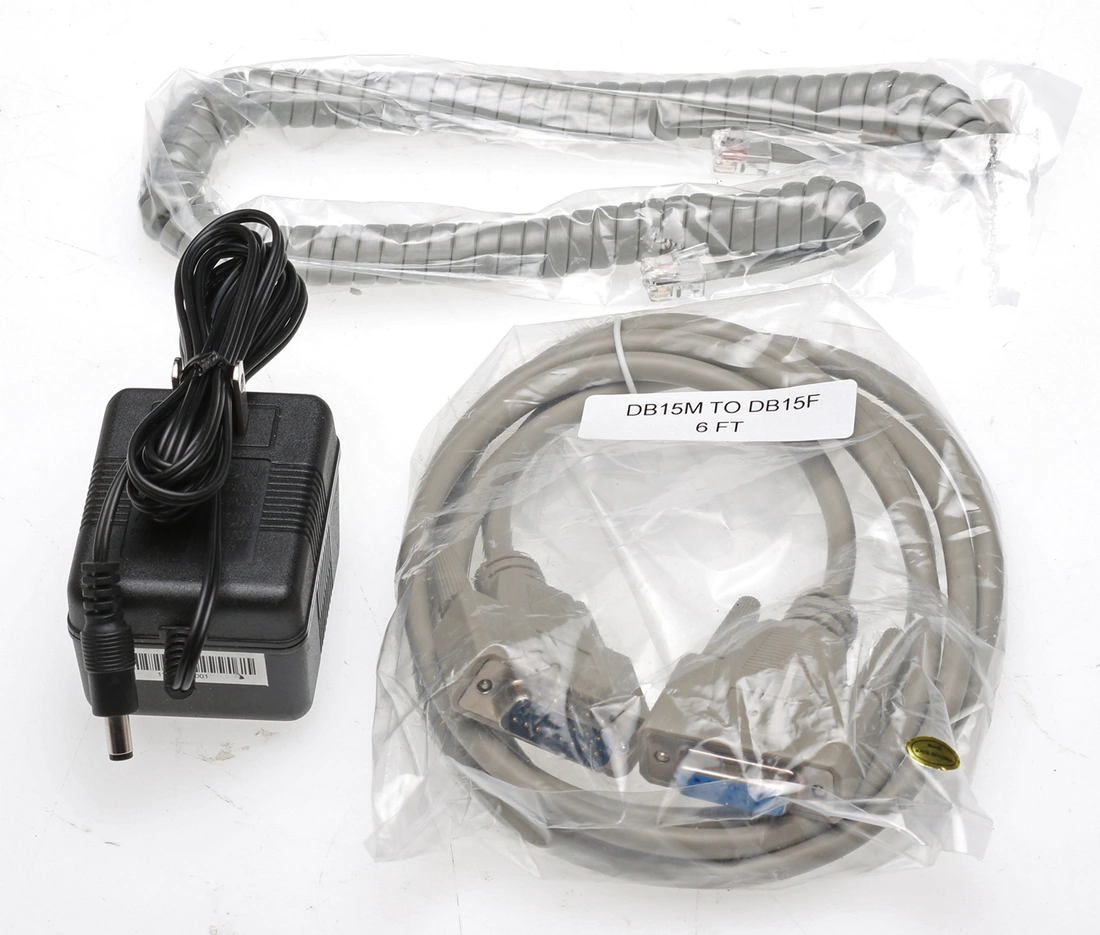 ---
Share this Product
---
More from this collection