Grace GDI-IRDT200 Digital Media Streamer Internet Radio Tuner IR Remote *READ* [Used]
(
235221772662)

)

Regular price

$79.20

Sale price

$120.00

(1 available in stock)

Near Mint Cosmetic Condition • Works, but the Internet Radio Station Database is No Longer Supported • TOSlink and RCA Digital Audio Outputs (FM Not Supported) • New IR Remote Included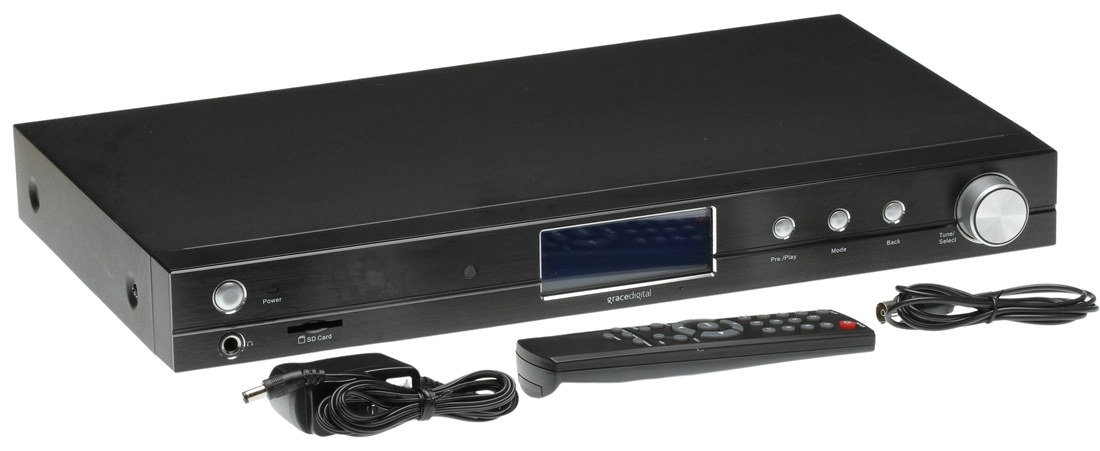 Item works, but the on-line service that manages the database of radio stations has been closed so it won't function as an internet tuner. I recommend that you do not purchase unless you are familiar with this product and can accept the limitations imposed by the closure of the Reciva database. It looks like there's some hacks out there for returning Reciva streaming devices into service (eg. Sharpfin) but I have not explored these in detail.  I assume that the SD card can be used as a networked audio device, but I never used this feature. The FM tuner works well. Note that I believe that there is no ADC capability in the unit so the analog FM audio output does not appear on the digital audio outputs. The photos show the actual item for sale.



Original Description (Note Conformance Not Guaranteed - see above)
Grace Digital WiFi Internet Radio Tuner with SiriusXM Internet Radio GDI-IRDT200
The Grace Wi-Fi Tuner provides digital audio direct from the internet to your home stereo. Listen to your personal music collection, over 30,000 internet radio stations, podcast and on demand Wi-Fi radio content or online music services like Pandora, iHeartRadio, NPR on-demand, BBC, ESPN, Live 365, and SiriusXM Internet Radio. If enjoying Wi-Fi Internet radio music on your home stereo is your pleasure, the Grace Tuner is for you.
High Contrast LCD Display
The adjustable 4-line, backlit LCD display makes it easy to view your selections, adjust your audio settings or display song title and artist details.
Full-function Remote Control
With a full-function remote control you'll be able to choose 1 of your 10 preset stations, search for new stations, skip songs, and give feedback on Pandora from any location in your room.
Remote Control iPhone App
The Grace Remote control application allows you to go where no IR remote has gone before. Control 1 or more of your Grace Internet radios from you iPhone or iPod Touch. You can change the volume, turn it on or off, find stations and set presets or even set any one of your five alarms.
Why you should buy this radio
You already own a stereo or powered speakers and want to play internet radio direct from the internet or music stored on your PC or MAC. The Tuner provides the ultimate in connectivity with RCA, TOSLINK and COAX digital outputs.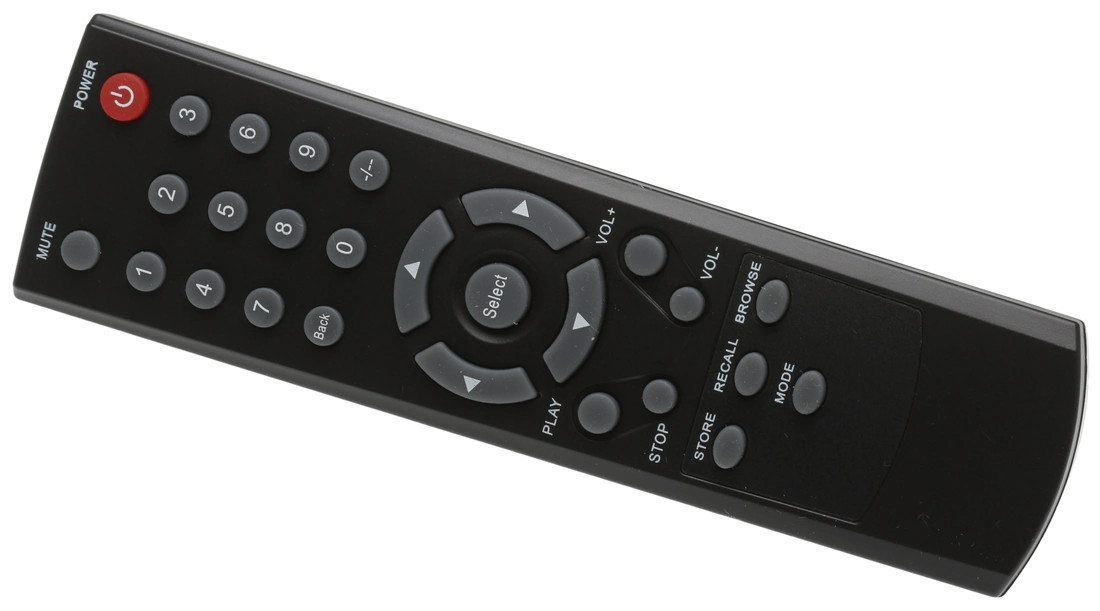 General
Listen to over 50,000 Radio Stations, Podcast, and on demand content
Supports online music services: Pandora, Live365 and SiriusXM Internet Radio
Compatible with the Grace iPhone / Touch remote control application
2 line backlit display w/ large font
Displays Station, Song Title & Artist info
Full function remote w/ 10 presets
10 presets on the radio + 99 station folder
Built in FM radio receiver


Audio
1/4" Stereo headphone jack
High quality RCA analog audio connectors
TOSLINK Digital audio connector
COAX Digital audio connectors
FM antenna connector
Supported audio formats: AIFF, AIFC, WAVE, CAF, NeXT, ADTS, MP3, AAC, Ogg Vorbis, FLAC, WMA
Supported playlist formats: ASX, M3U, PLS
Supported streaming protocols: HTTP, HTTPS, RTSP, WSMP, Shoutcast
Built in media player streams your audio files from your PC or MAC
Built in dual band equalizer
Up to 24bit / 96K sampling rate via digital outputs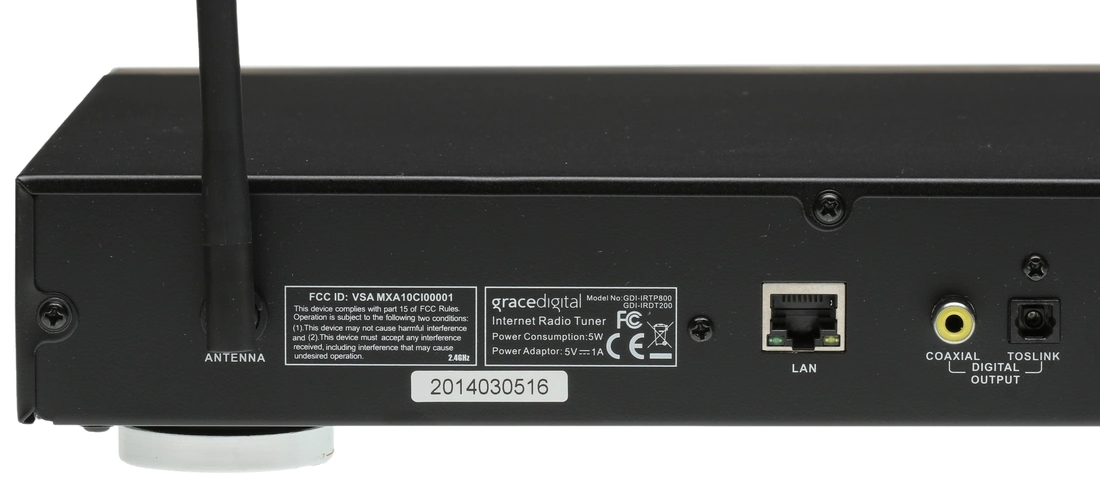 Networking
True 802.11g wireless connectivity
Works with all 802.11b/g/n routers
Supports WPA Personal, WPA2-AES, and 64/128-bit WEP encryption
Built-in Ethernet jack
Clock & Alarm
12 or 24 hour clock with date
Clock is auto synched via the internet
5 individual alarms
Wake to buzzer or music
Set each alarm for daily, weekly, weekend, week days or one time
Sleep Timer: 30 seconds to 23 hours
30 backlight brightness settings
What's included
Tuner Wi-Fi radio (GDI-IRDT200)
Remote Control and batteries (battery condition not warrantied)
FM antenna
Power Adapter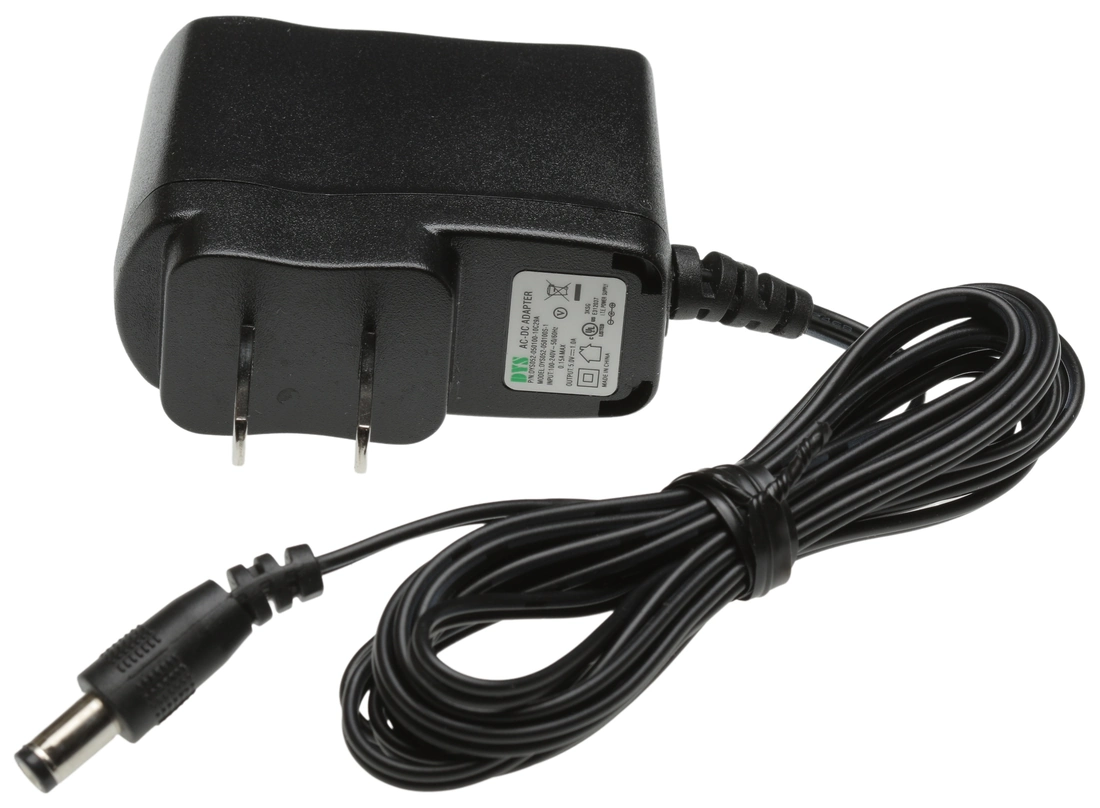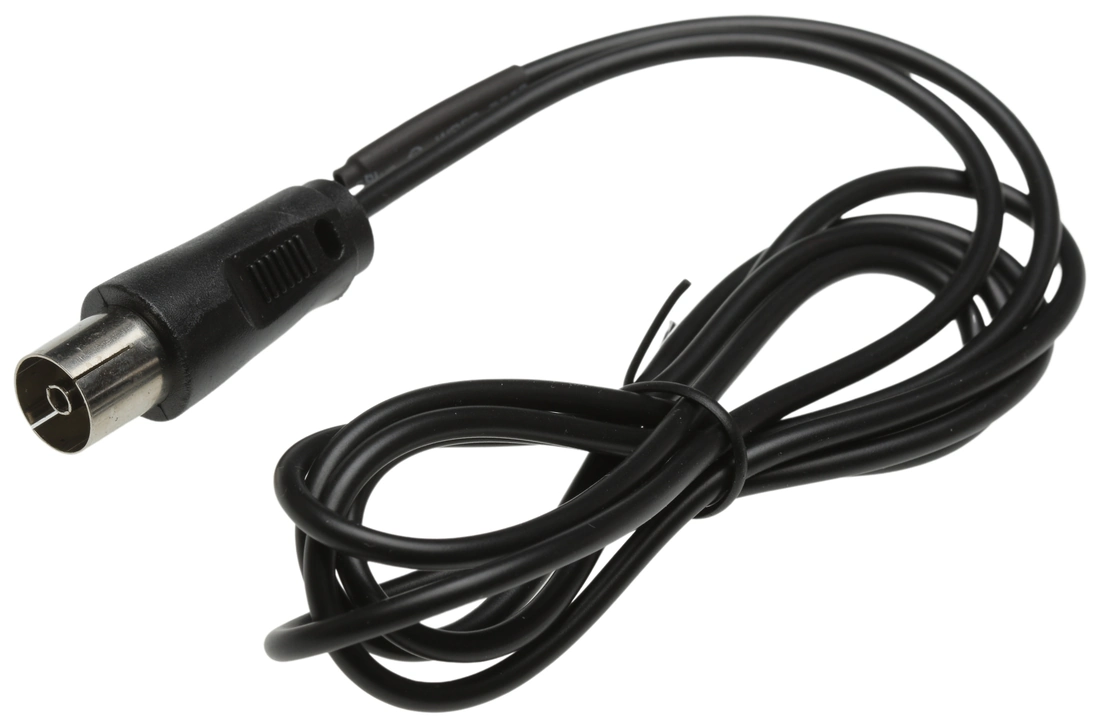 ---
Share this Product
---
More from this collection