Graham Patten SoundPals DA-14 AES S/PDIF 1x4 BNC Digital Audio Distribution Amp [Refurbished]
(
362280068138)

)

Regular price

$147.00

Sale price

$218.00

(2 available in stock)

Tested/Guaranteed • Used, Good Condition • BNC Connectors • 'SoundPals' Digital Audio Distribution Amplifier • List $445 • 1 Input > 4 Outputs • AES/EBU DA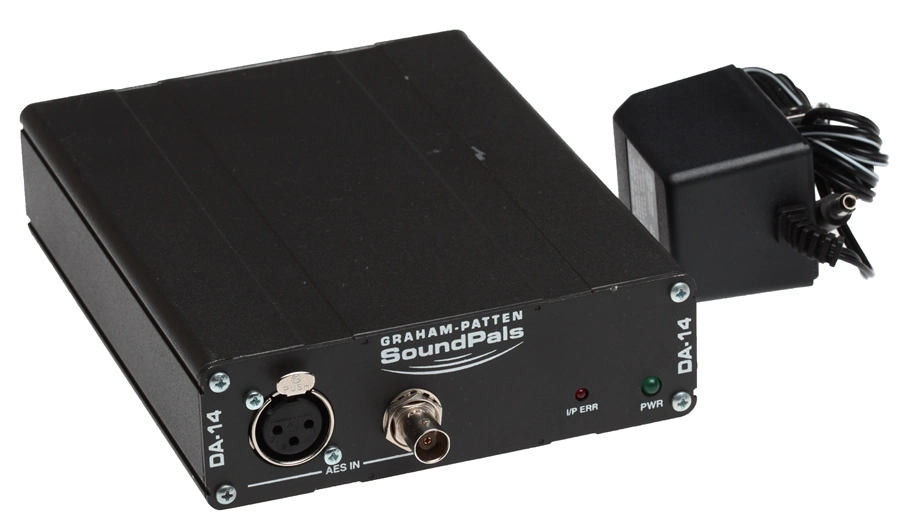 Lightly used, in good condition and tested to confirm that it is fully working. These are the BNC model, as shown.  This is a multiple item listing so there will be small non performance-affecting cosmetic differences between units, but there are no significant scrapes or dings on any of the units for sale and the photos are representative of the condition of all units. No unpictured cables, accessories or documents are included. No printed manual is included, but a copy may be downloaded here if required.
Description
The SoundPals DA-14 is a four-output distribution amplifier designed specifically for AES/EBU digital audio signals. The unit accepts either XLR (AES3) or BNC (AES3id) inputs up to full 24-bit resolution. Models are available with either XLR or BNC output connectors. Use the DA-14 in any application where a single digital audio source must be distributed to multiple destinations. In the studio or in the field, the DA-14 is an affordable solution to your digital audio distribution needs.
For full details please see the User Manual.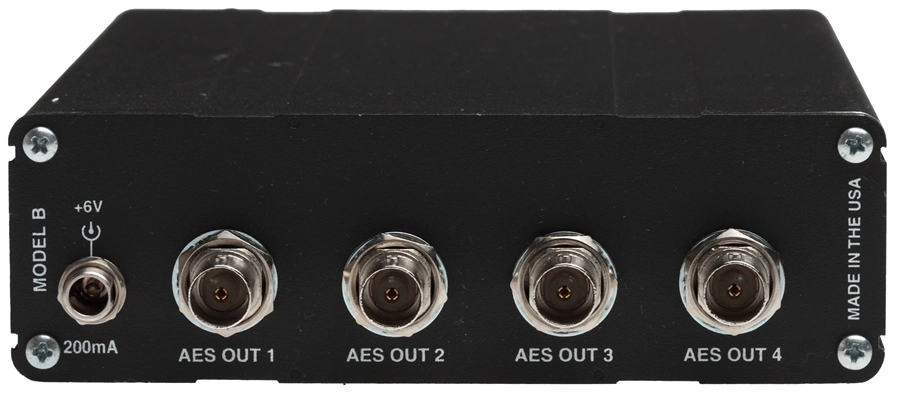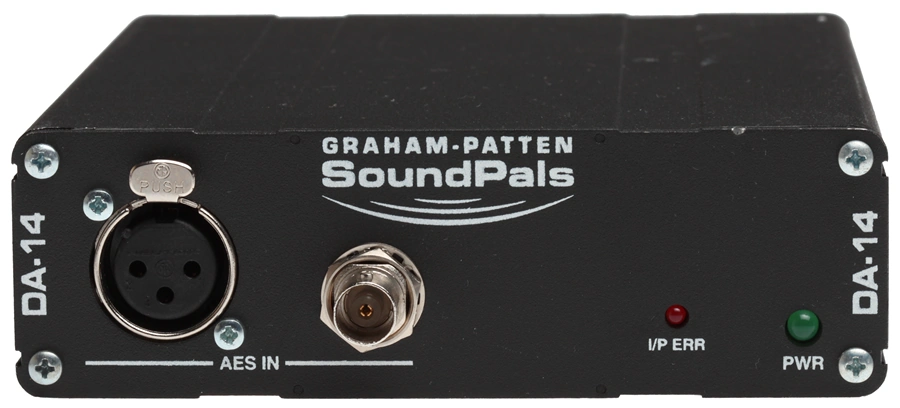 Features include:
Compatible with any sample rate from 30 to 50 kHz
Built-in regenerator
Passes all data, including channel status and user bits
LED indicator for data error conditions
Input sensitivity of 200 mV for compatibility with S/PDIF signals
Available with either XLR (AES3) or BNC (AES3id) outputs
User Manual may be obtained from here.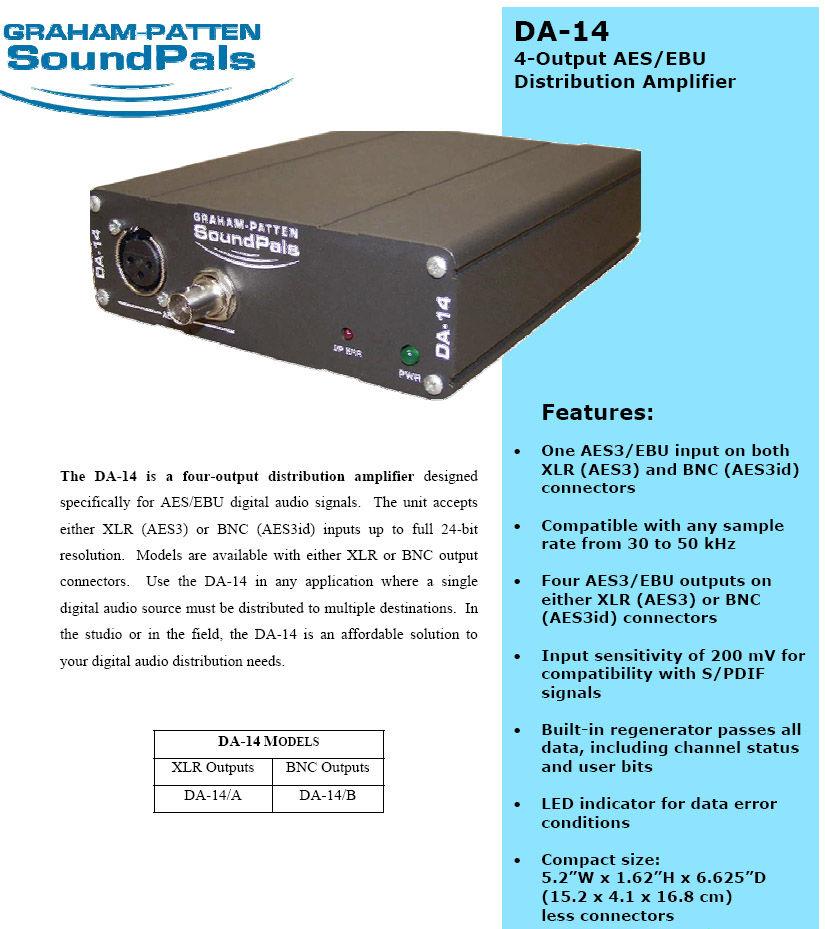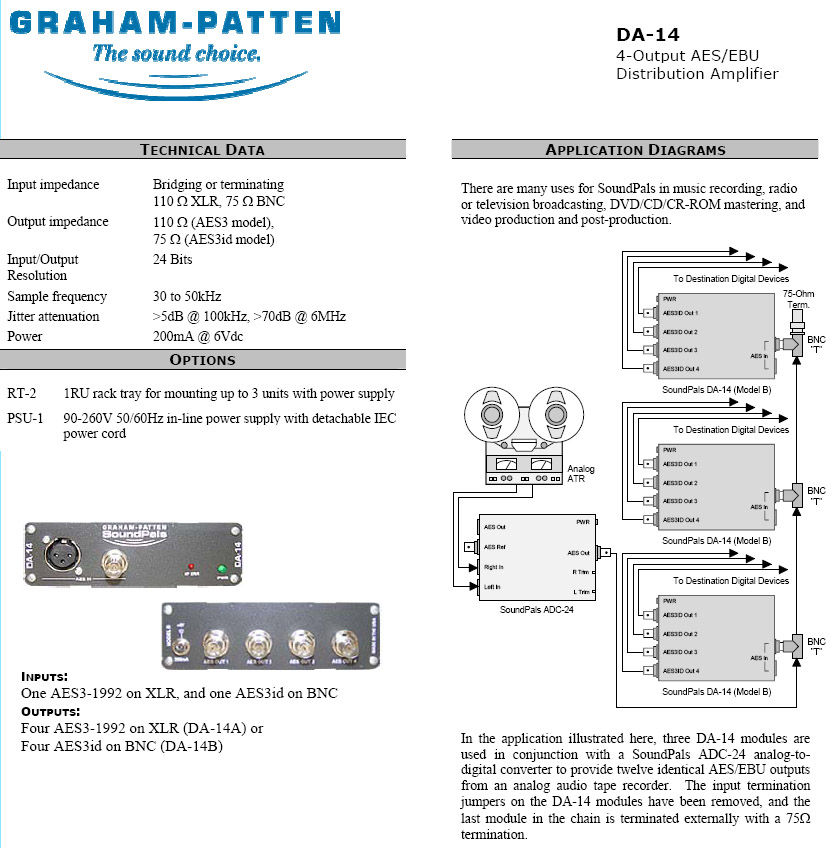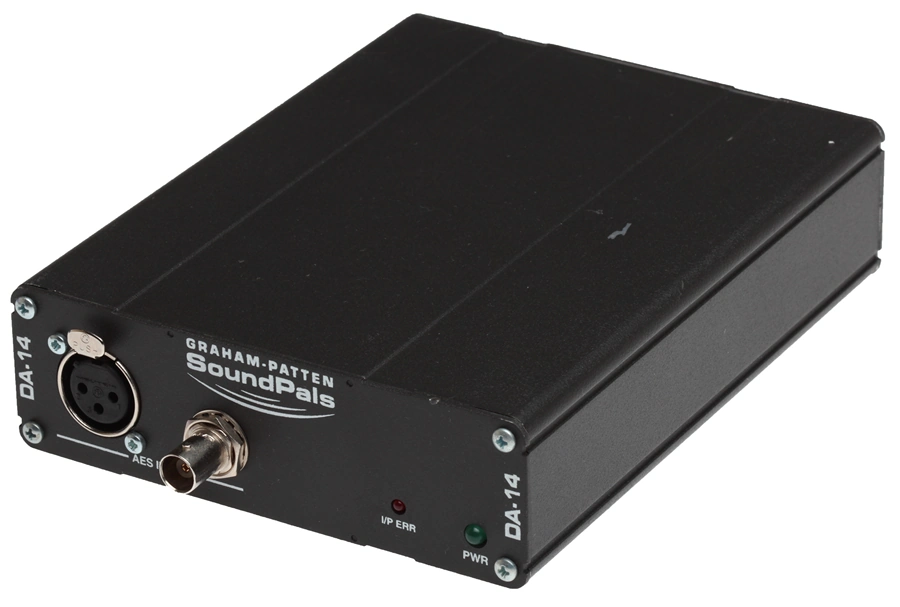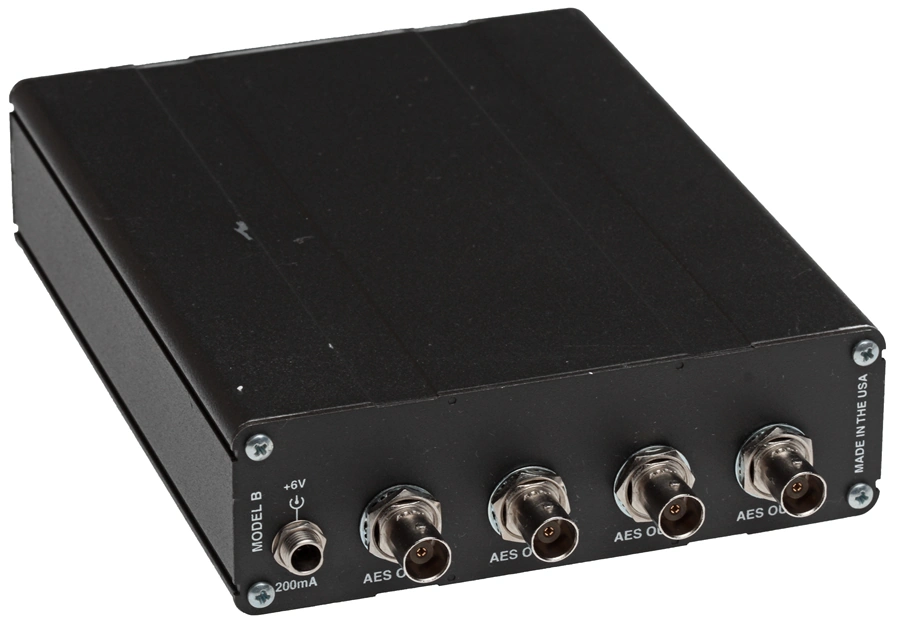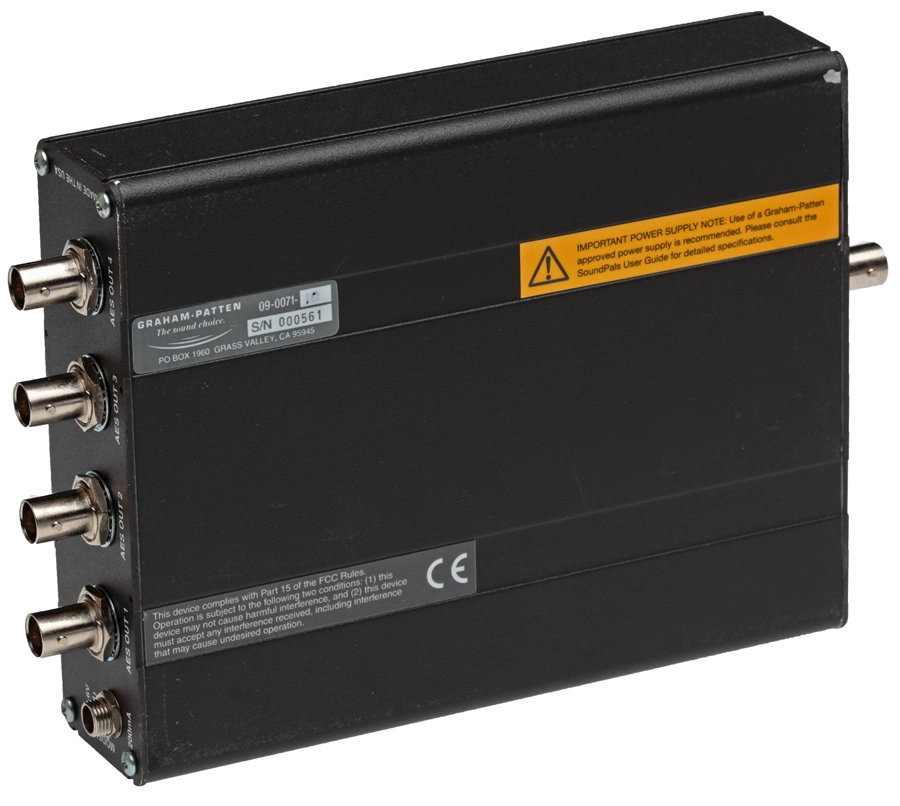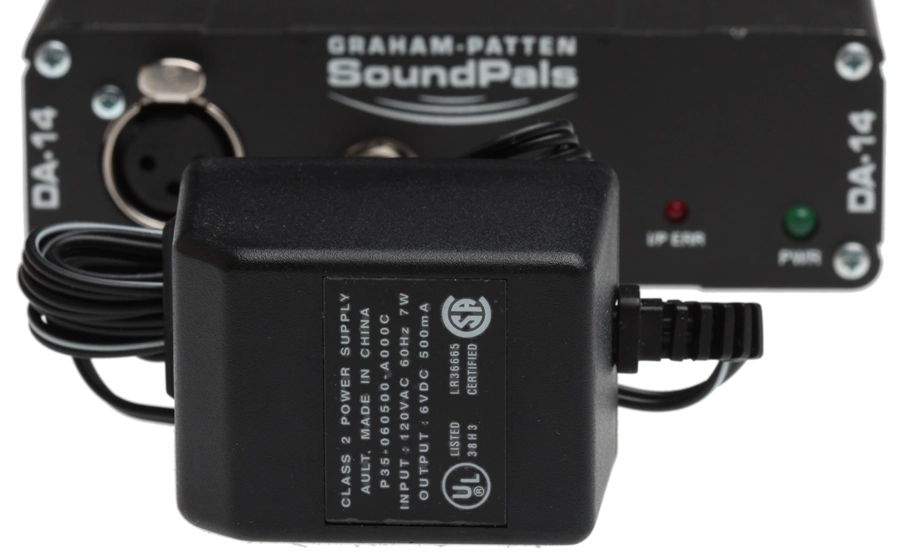 ---
Share this Product
---
More from this collection