Henry Engineering 4700 USB Matchbox Analog Digital Converter Balanced Audio XLR [Used]
(
364097647221)

)

Regular price

$181.00

Sale price

$269.00

(2 available in stock)

Tested/Guaranteed • Fully Working • Very Good Condition • Henry Engineering USB Interface • Matchbox • Pro Audio • Balanced XLR I/O


Item is lightly used, in good cosmetic condition (at least as good as the photos here). These are a hard-to-find practical solution to the need to get professional quality balanced audio in/out of a PC - with no need to take up an expansion slot. But note that this device was manufactured when USB 2.0 was state of the art. So while it tested fine in both directions on my Windows 10 64 Bit computer with native support for USB 1.0/2.0, some current generation machines with very recent USB 3.X and USB-C ports may not be fully backwards-compatible (even if they claim they are). In that case you may need to add a simple plug in card with a USB 2.0 or earlier port to achieve compatibility - but that of course may not be possible with a laptop. No drivers are necessary as USB audio is natively supported by Windows.  Listing comprises the Matchbox only, no unpictured cables, accessories or documents are included.


Product Description
The USB Matchbox is a professional USB-to-XLR bi-directional stereo audio codec. It provides unparalleled audio performance with the ease of USB connectivity in any application where digital audio from a computer needs to interface with a professional analog audio system. The USB Matchbox is USB powered, and solves the myriad of problems caused by using common sound cards in broadcast and professional audio environments.
Usually Sells for $541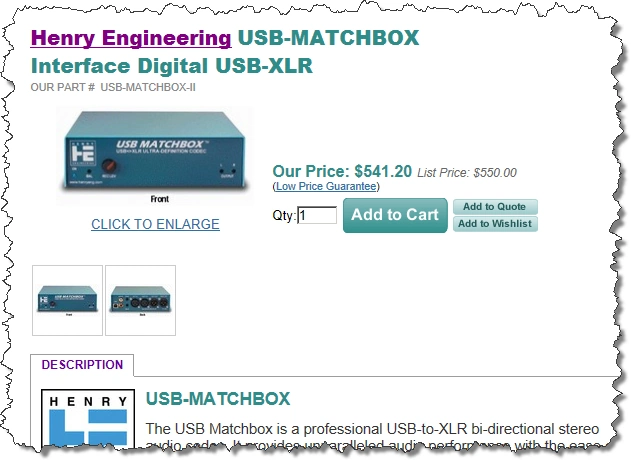 The Sound Card Problem
Using a PC sound card to interface with a professional audio system usually leads to numerous problems. The inputs and outputs are often at the wrong levels. The unbalanced interface creates ground loops that cause hum and buzz. The "EMI hurricane" within the PC case creates even more noise, and the sound card audio quality is usually sub-par, (despite exaggerated claims) with pedestrian design and poor component quality. Although these shortcomings may be accepted by a non-technical user, they have no place in a broadcast station or professional audio installation.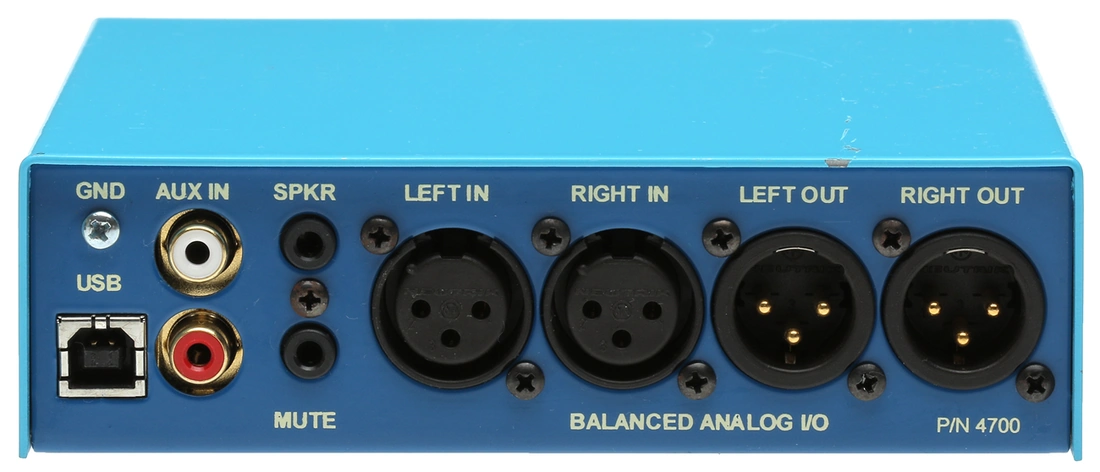 The USB Solution
Henry Engineering's USB Matchbox has been designed "from the ground up" as a true professional product that solves all of these problems. It delivers impeccable audio quality, XLR connectivity, and the convenience of a simple USB connection to the computer.
The heart of the USB Matchbox is Burr Brown's Delta Sigma 8X Oversampled codec with SpAct audio clock recovery architecture. The codec's superb performance is further enhanced with Henry Engineering's proprietary L/C pre-filtering and edge-of-the-art analog circuitry painstakingly designed by Bill Sacks, founder of Straight Wire Audio. This carefully tuned design eliminates the transient intermodulation products caused by inadequate reconstruction filters found in even high-end sound cards. Careful attention to component selection and circuit board layout further enhance the design to yield true Audiophile performance: ultra smooth, open and transparent "un-digital" audio with rock-solid bass and crystal-clear highs.
In addition, the units internal switch-mode power system virtually eliminates ground loops through the PC, and allows operation at true professional levels with liberal headroom. The net result is obvious with a simple listening test: The USB Matchbox will sonically outperform any soundcard and even surpass the quality of many 24 bit systems. MS-Windows and Linux OS are supported; no special driver or software is needed. The USB Matchbox will operate with virtually any audio editing, recording, or broadcast automation software at sample rates up to 48 kHz and up to 16 bit resolution.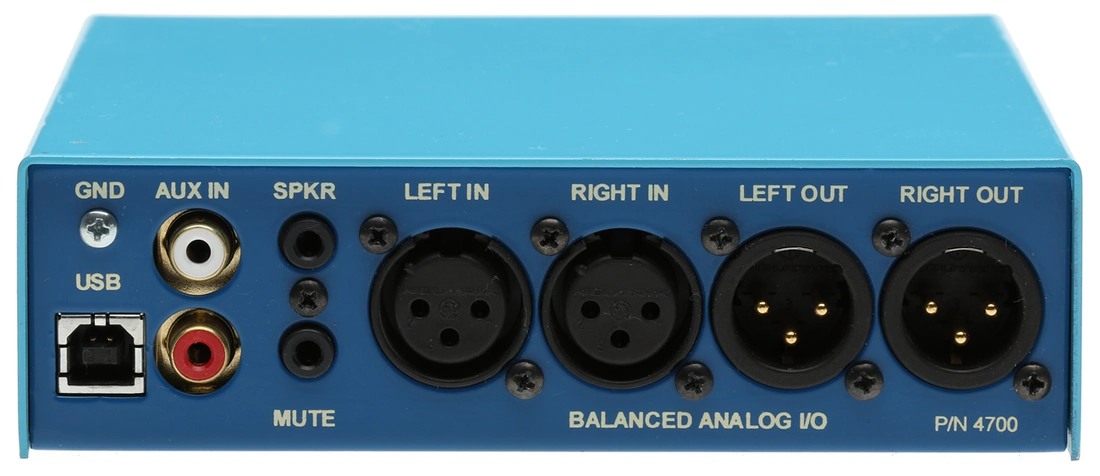 For The Professional
The USB Matchbox provides the quality that professional users require. Its dual-PLL asynchronous design permits simultaneous record and playback. Front panel controls allow precise adjustment of input Level and L/R Balance trim. Output levels are calibrated with recessed trimmers. Rear panel connections include XLRs for balanced analog I/O, Auxiliary unbalanced line inputs, and outputs for amplified speakers. The Speaker output can be muted with an external contact closure via the Mute jack. The steel chassis provides effective RF shielding. All ICs that connect to the "outside world" are mounted in sockets.
The USB Matchbox is 1/3 rack width, and can be rack-mounted using the optional rack-mount shelf, or cabinet or wall mounted using optional cabinet/wall mounting brackets. Also available: USB Match Plus: Identical to the USB Matchbox, but with the addition of peak- reading level meters and a high-performance headphone amplifier.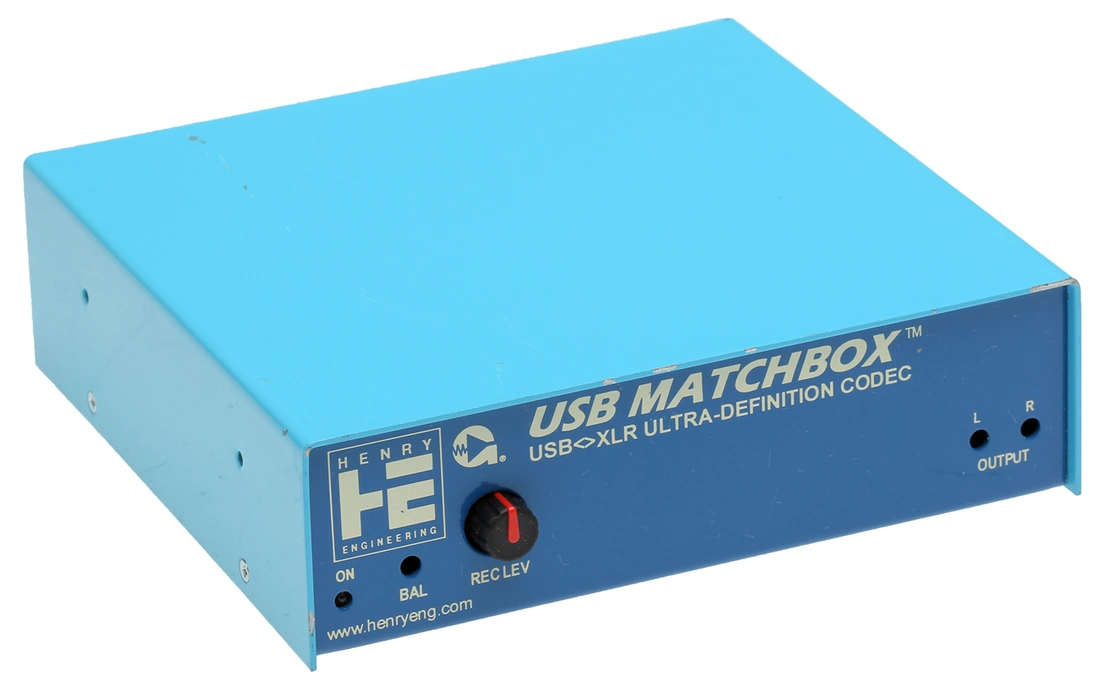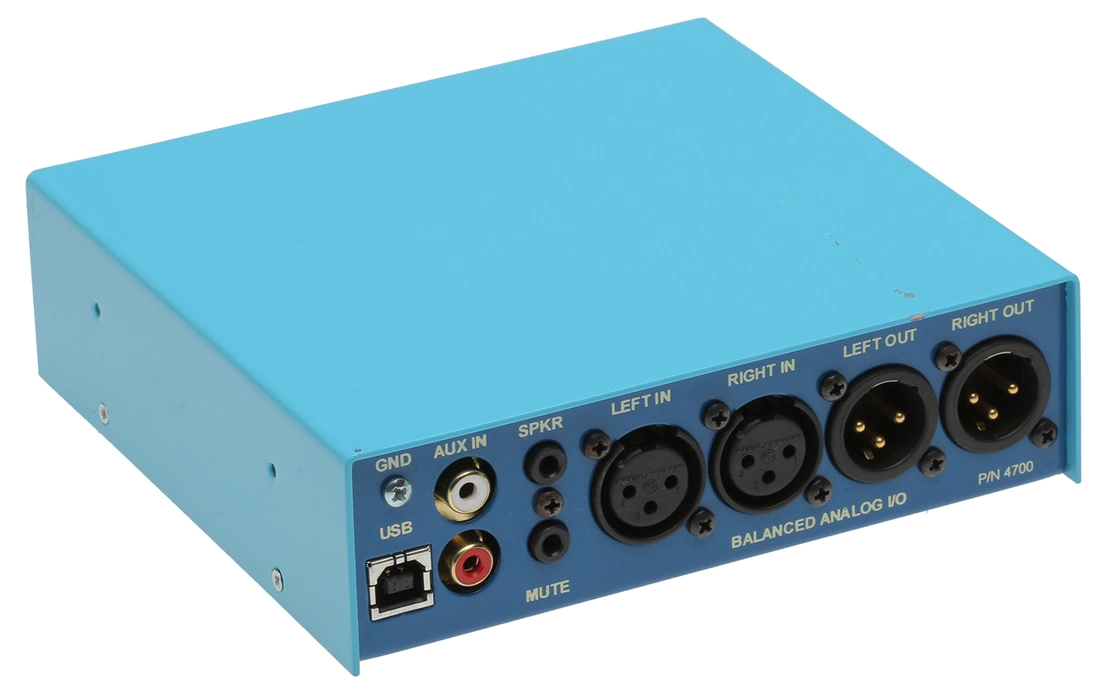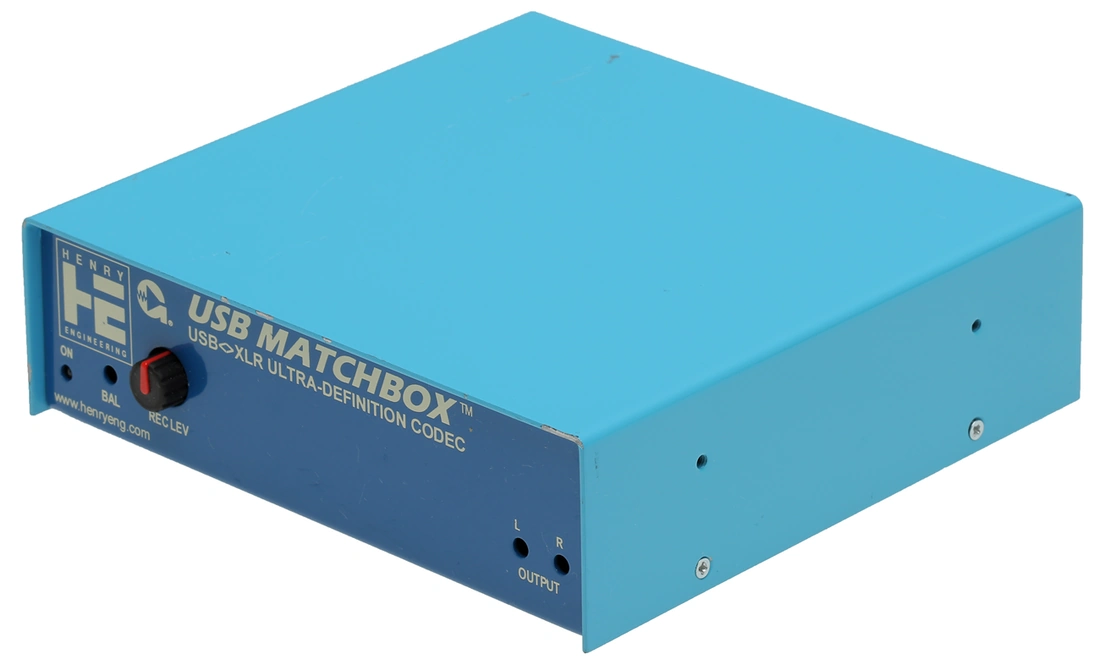 ---
Share this Product
---
More from this collection