Henry Engineering Matchbox HD Unbalanced +4dB Balanced Audio Interface Converter [Refurbished]
(
364100113213)

)

Regular price

$184.00

Sale price

$273.00

(1 available in stock)

Tested/Guaranteed • Near Mint Condition • Bidirectional Audio Interface • Interfaces Consumer -10dB Unbalanced Gear to Professional +4dB Balanced Equipment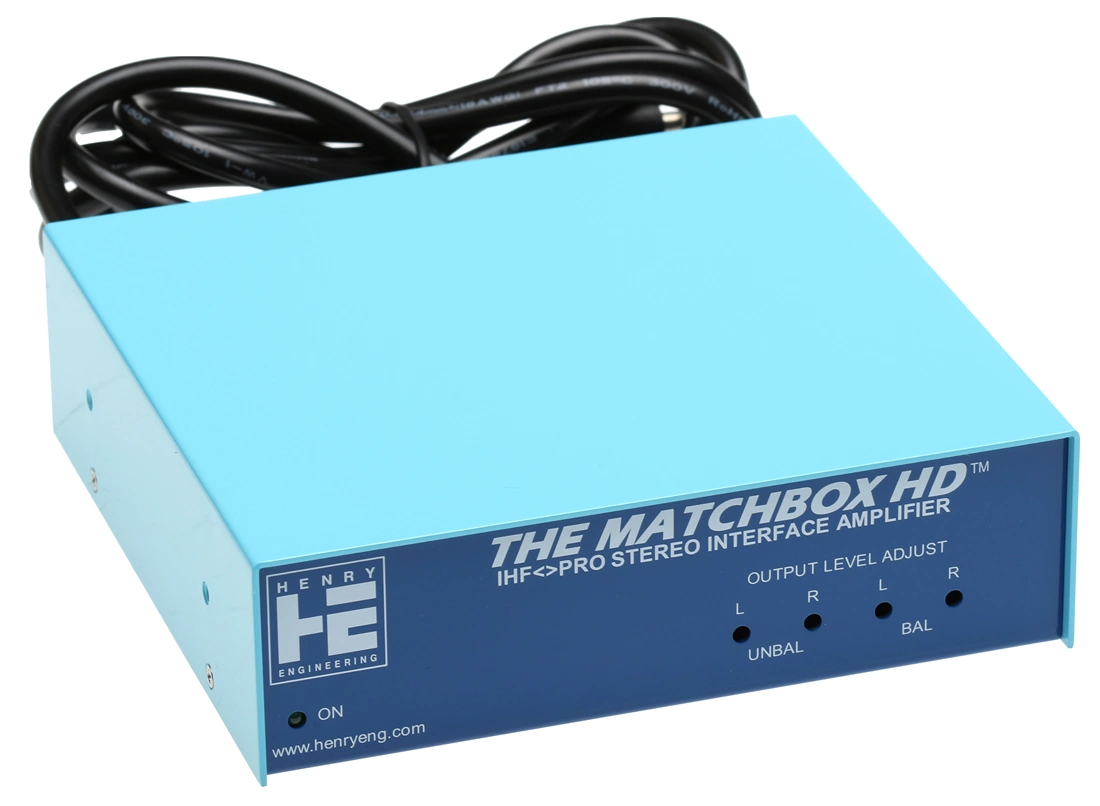 Very lightly used in near mint cosmetic condition.
Product Description
Whenever you need to connect consumer gear to professional equipment, Matchbox is the way to go! Matchbox eliminates the hum, buzz, and distortion caused by mismatched levels and impedances. Matchbox is ideal for devices that play and record, such as DAT recorders and computer sound cards. Don't trust your audio to inexpensive units that are powered with "wall-warts"! Superb audio performance is why they've sold over 50,000 units worldwide.

The rack-mountable Matchbox is the industry's most popular analog level and impedance converter. Matchbox offers a true 100 dB S/N ratio, with 22 dB of headroom to yield 122 dB of dynamic range. It is the very best way to interface "consumer" or semi-pro equipment with professional audio gear.

Usually Sells for $295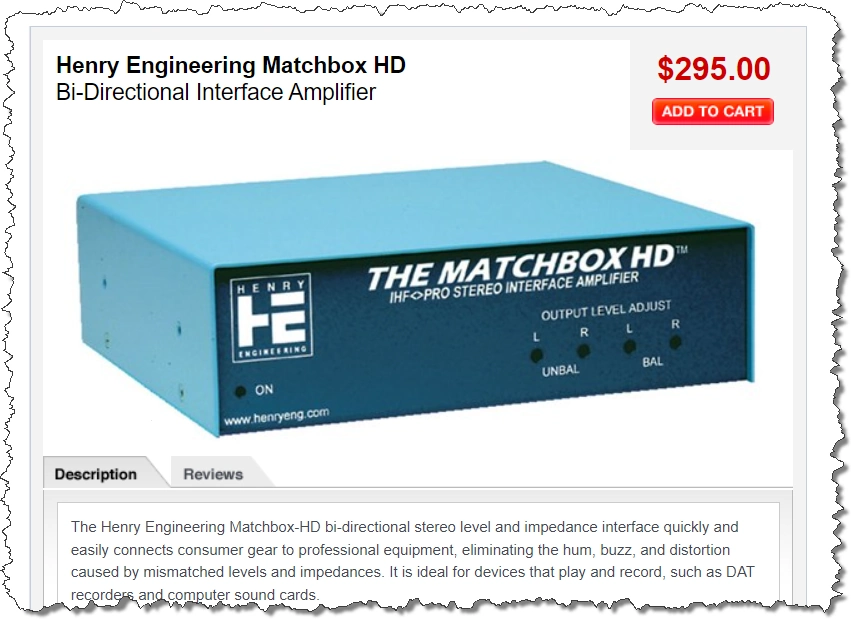 The Matchbox is a bi-directional unit, employing four independent amplifiers to convert stereo inputs and outputs from unbalanced -10 dBv levels to +4 dBm balanced 600 ohm lines. All four outputs can be adjusted to accommodate a wide range of operating levels.
The unit's direct-coupled circuitry and exceptional dynamic range provide absolute sonic transparency, making Matchbox ideal for use with digital editors, DAT recorders, and other digital audio sources.
The Matchbox HD has an internal AC 115V power supply.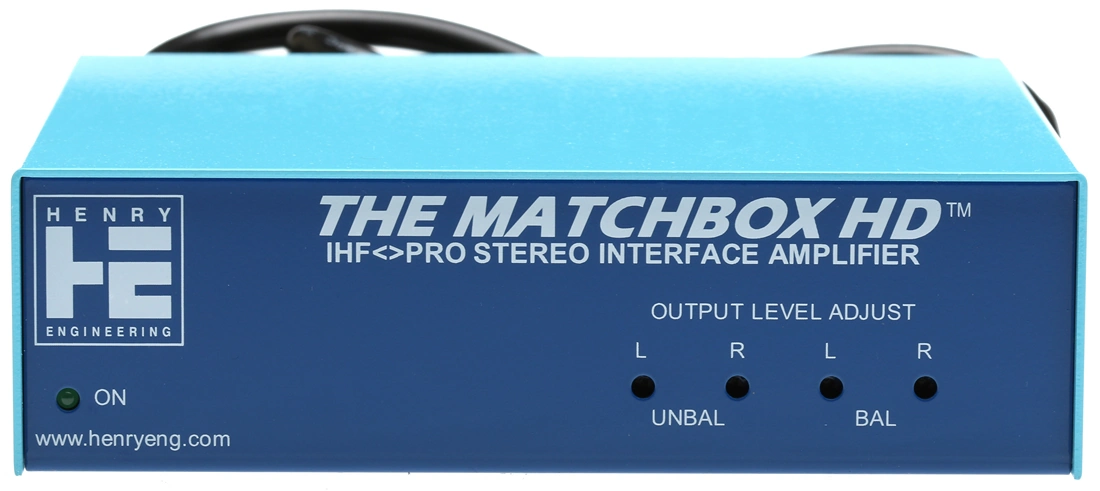 Technical Specifications
IHF Input/Output Levels -20 to 0 dBv
PRO Input/Output Levels 0 to +8 dBm, +26 dB max
IHF Input Impedance 10k ohms; HI GAIN 5k ohms
PRO Input Impedance 20k ohms
IHF Output Load 2k ohms or higher, unbalanced
PRO Output Load 600 ohms or higher, balanced
IHF to PRO Gain +6to +20 dB; HI GAIN add 6 dB
PRO to IHF Gain -6 to infinity (off)
Number of Channels 4: 2 IHF to PRO and 2 PRO to IHF
Frequency Response DC to 20kHz, ±0.25 dB
Distortion < .01%25 IM/THD
Noise -100 dB ref. +4 dBu, bal.
-95 dB ref. -10 dBv, unbal.
Power Requirements 115VAC, 60Hz, 3 W
Construction Steel enclosure
Physical 5.7"w x 1.7"h x 6.0"d 3lbs
Mounting Table top, optional rack mount shelf, optional wall/cabinet mounting brackets
Approval City of Los Angeles Elect. Test Lab
Headroom 22 dB (bal.); 30 dB (unbal.)
Dynamic Range 122 dB (bal.), 125 dB (unbal.)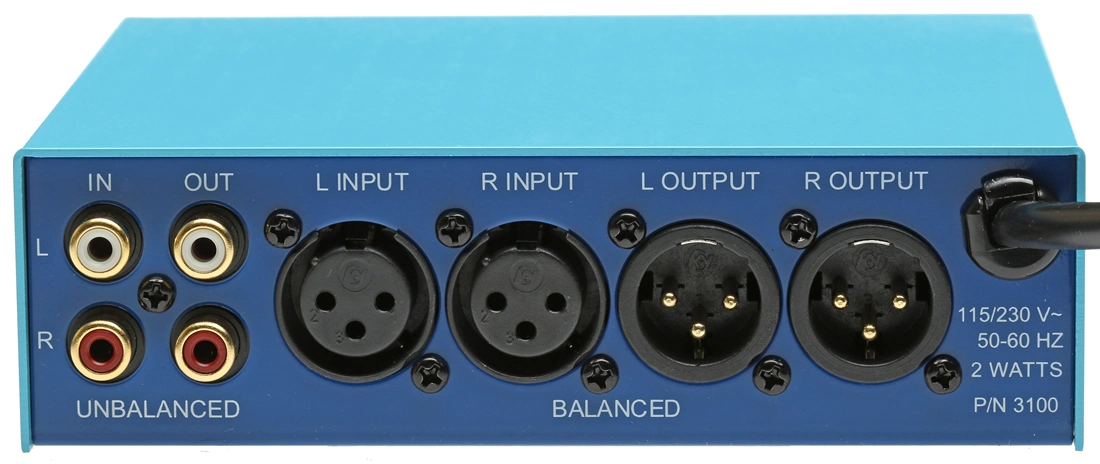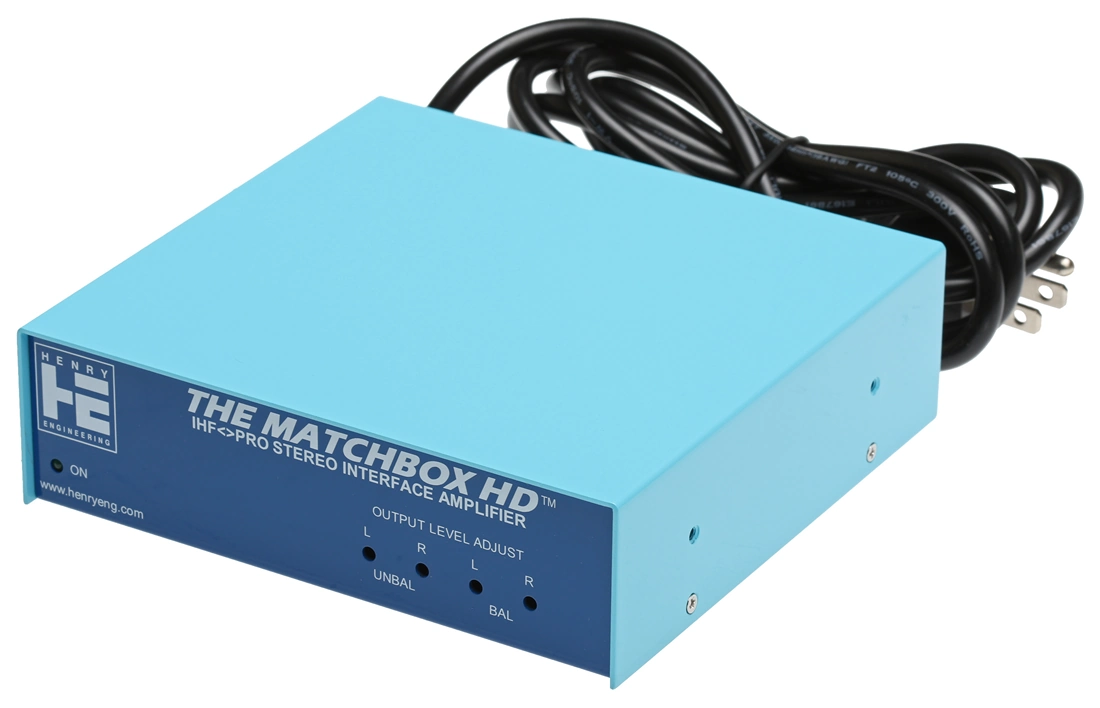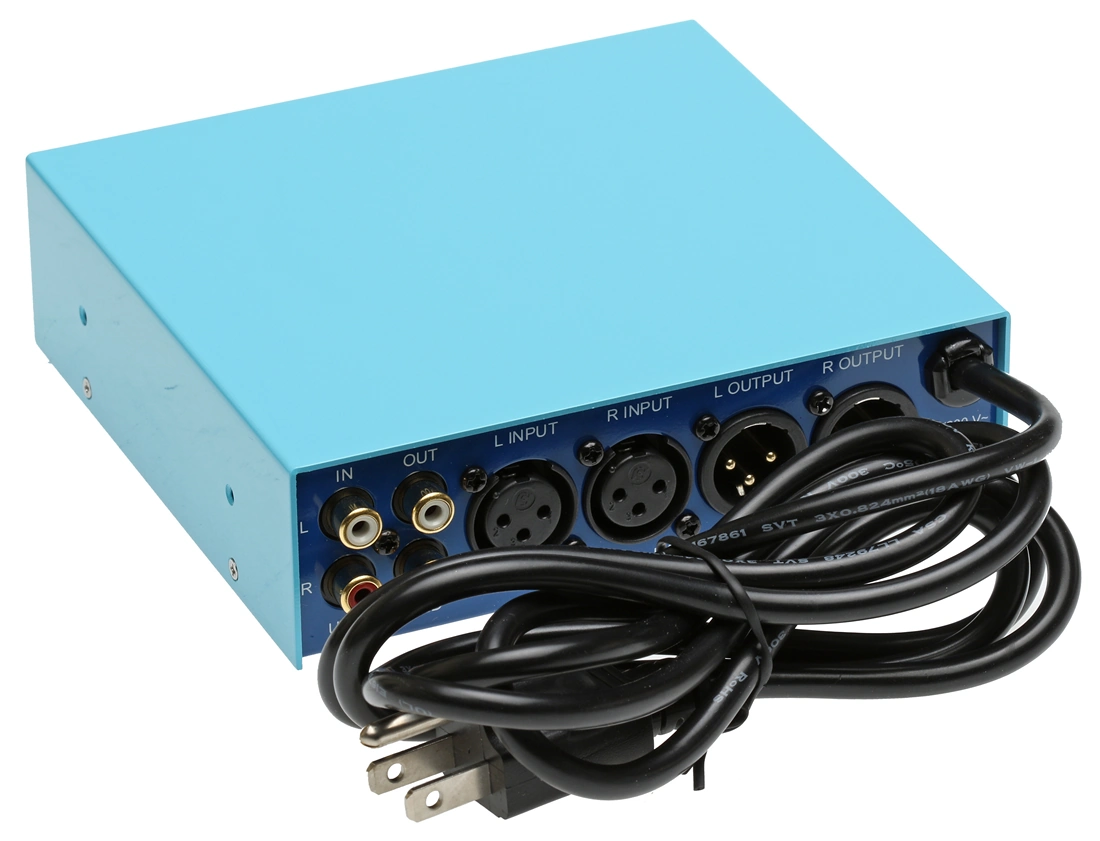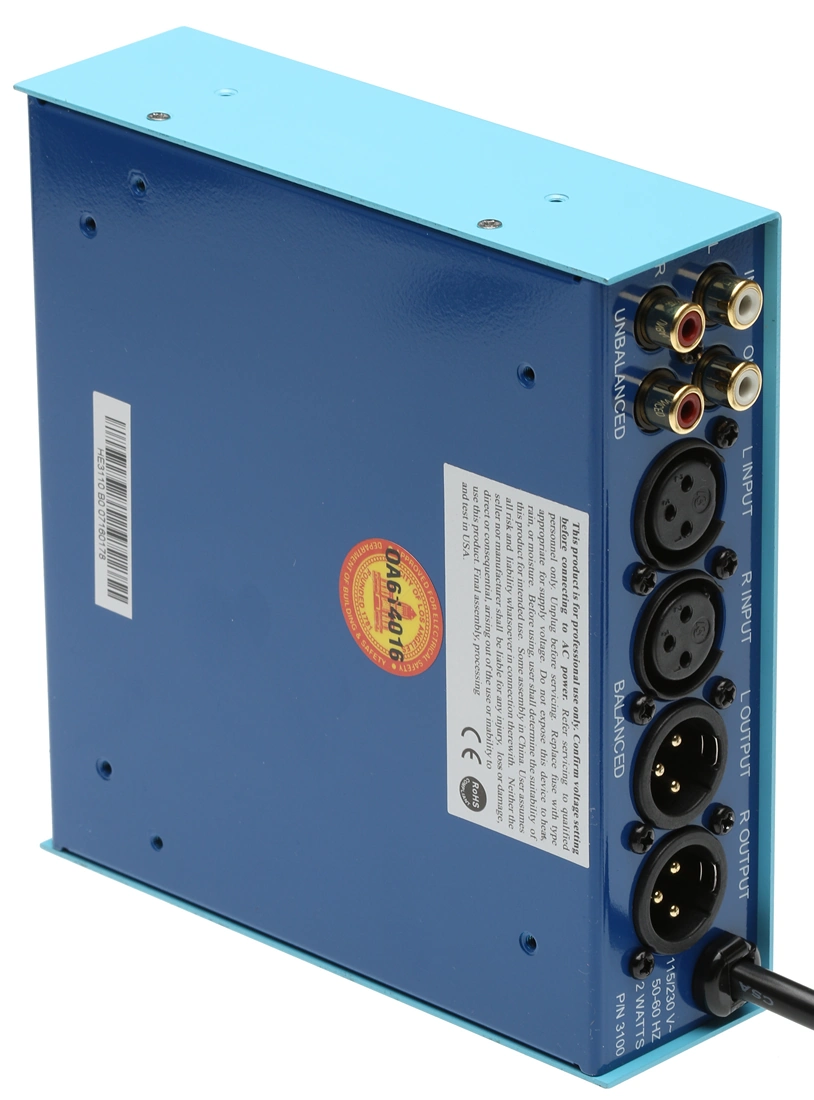 ---
Share this Product
---
More from this collection