Henry Engineering StereoSwitch II Remote GPI Stereo Audio Source Selector [Refurbished]
(
284710388926)

)

Regular price

$222.00

Sale price

$331.00

(1 available in stock)

Henry Engineering StereoSwitch II • Remote GPI Interface • Stereo Audio Source Selector • External DB9 Trigger • Used, Good Condition • 115V/230V Internally Selectable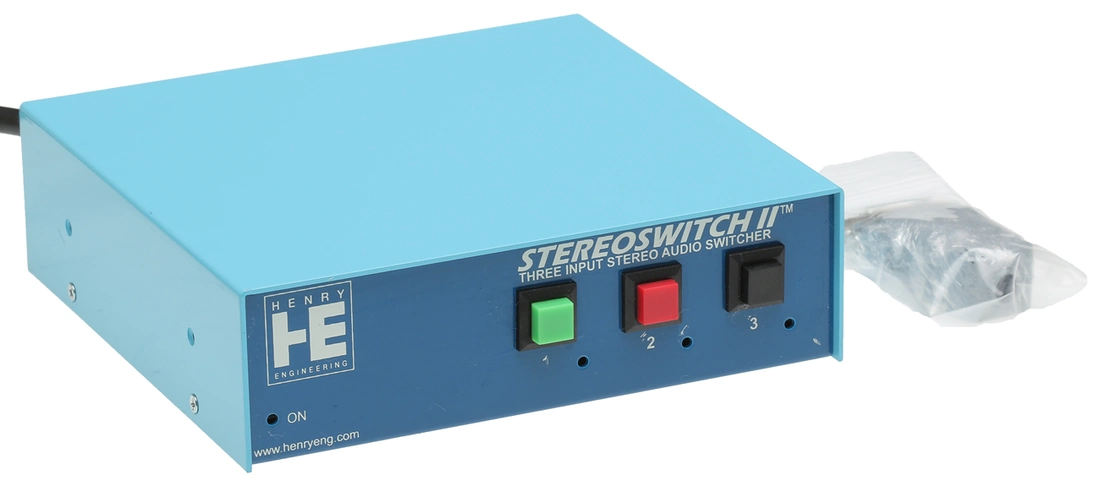 Photos show the actual item for sale
Item is lightly used in very good condition. A spare DB9 plug is included to aid installation. The photos show the actual item for sale
Description
The updated StereoSwitch II now has front panel push buttons for local control, plus remote control via GPI. StereoSwitch II is a handy audio switcher that's perfect for switching between studios, selecting audio sources. If you've used up all the inputs on your console, feed infrequently-used sources into StereoSwitch II and select between them. StereoSwitch II can also be used "in reverse", as a router, to send a source to one of three destinations.
Full details may be obtained from the User Manual
(https://www.prostudioconnection.net/2203/STEREOSWITCH.pdf)
Audio inputs and outputs are via plug-in euroblock connectors. Control inputs are via a 9-pin D connector. StereoSwitch is 1/3 rack width and can be mounted in an optional rack shelf, or wall-mounted using optional wall/cabinet mounting brackets. StereoSwitch is powered by an internal AC power supply.
Technical Specifications
Control Inputs - 3, each Opto-Isolated 5-24 VDC or Contact Closure
Input Resistance - 1.5K ohms per Input
Input Pulse Duration - Momentary (>50ms) or Maintained
Input Connector - 9-pin D-sub
Tally Output - Open Collector, 3x, LOW when Active
Audio Inputs - Stereo Balanced, 3x
Audio Output - Stereo Balanced
Crosstalk - >90dB @ 1kHz; >80dB @ 10kHz
Separation - >80dB @ 1kHz; >70dB @ 10kHz
Power Requirements - 115/230VAC, 50/60Hz, 3 W
Construction - Steel enclosure
Physical - 5.7"w x 1.7"h x 6.0"d, 3lb
Mounting - Table top, optional rack shelf, optional wall/cabinet mounting brackets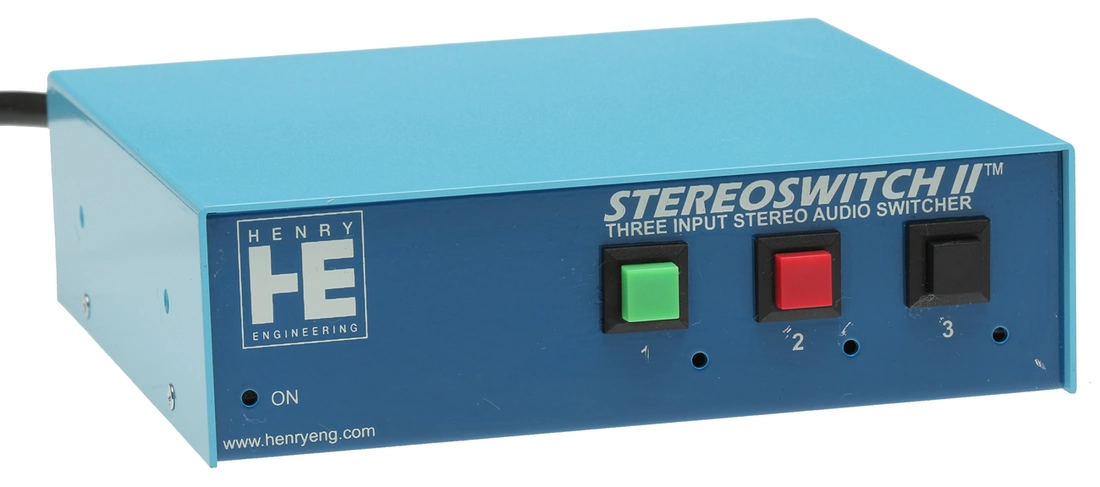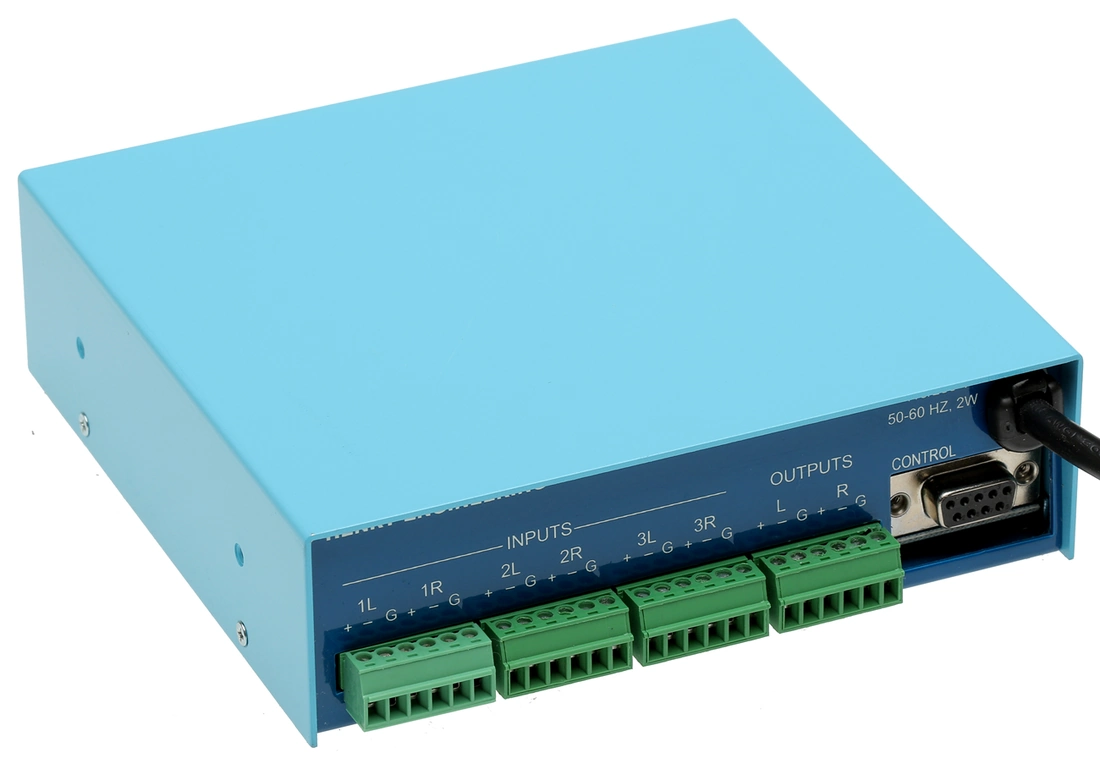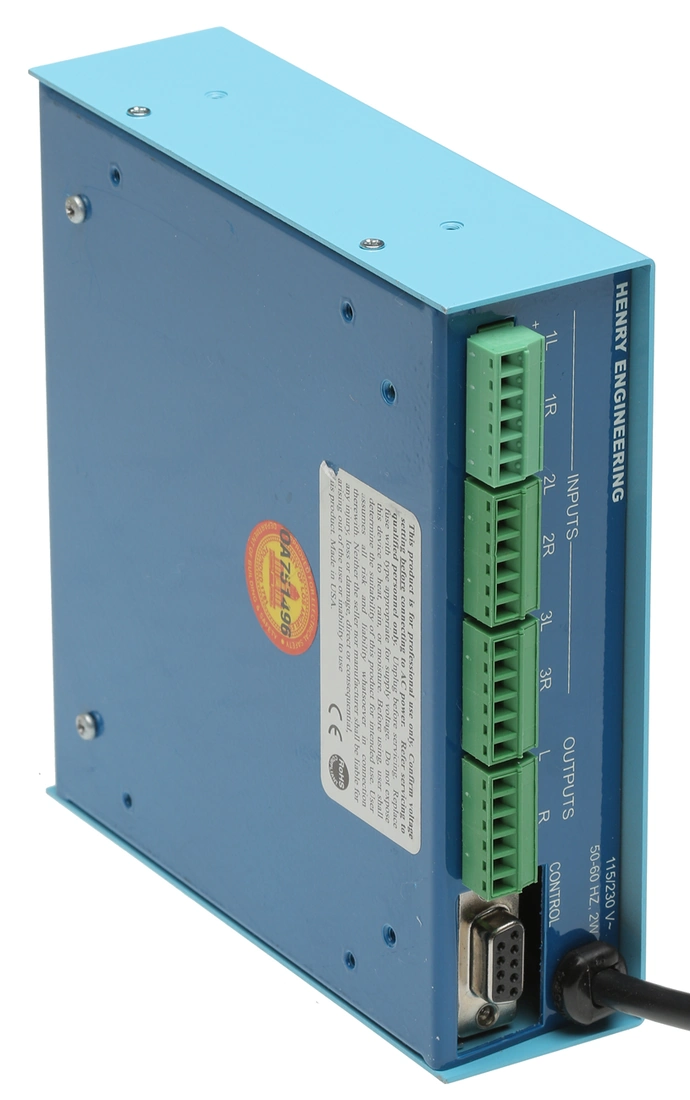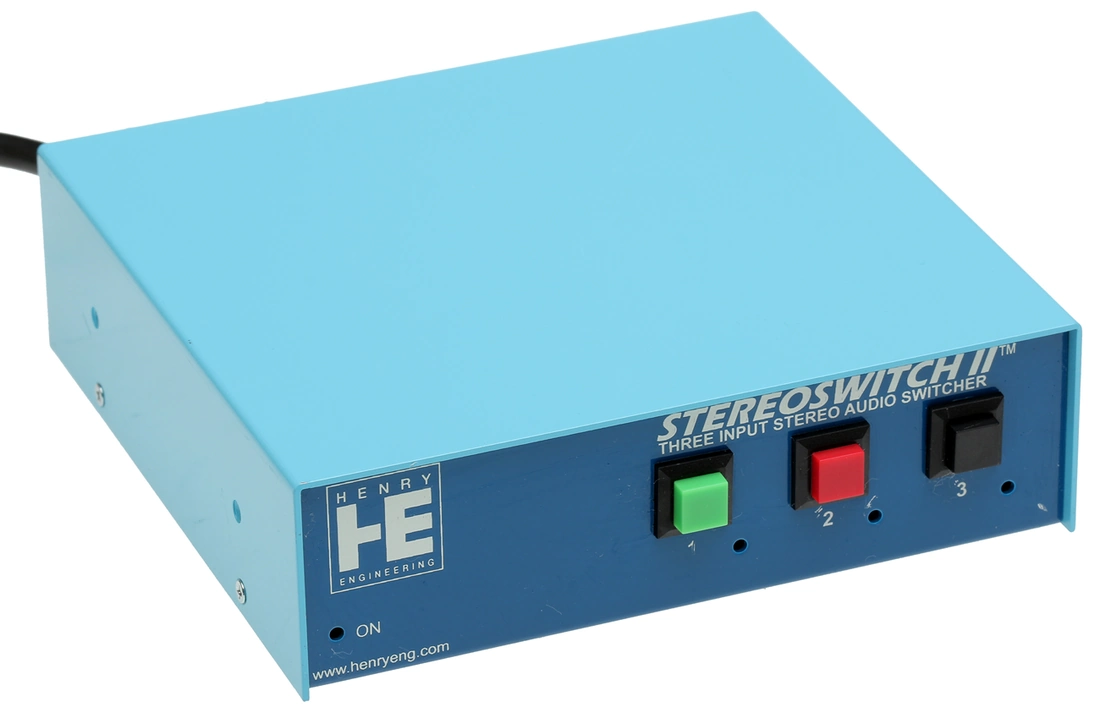 ---
Share this Product
---
More from this collection