Henry Engineering StudioDrive 5.25" Drive Bay Mic Mixer Preamp Headphone Monitor
(
283698216646)

)

Regular price

$142.00

Sale price

$381.00

(1 available in stock)

New Old Stock • Mint Condition • Mounts in 5.25" PC Bay • Mic/Line/Telco Mixer • Headphone Amplifier • Mic Preamplifier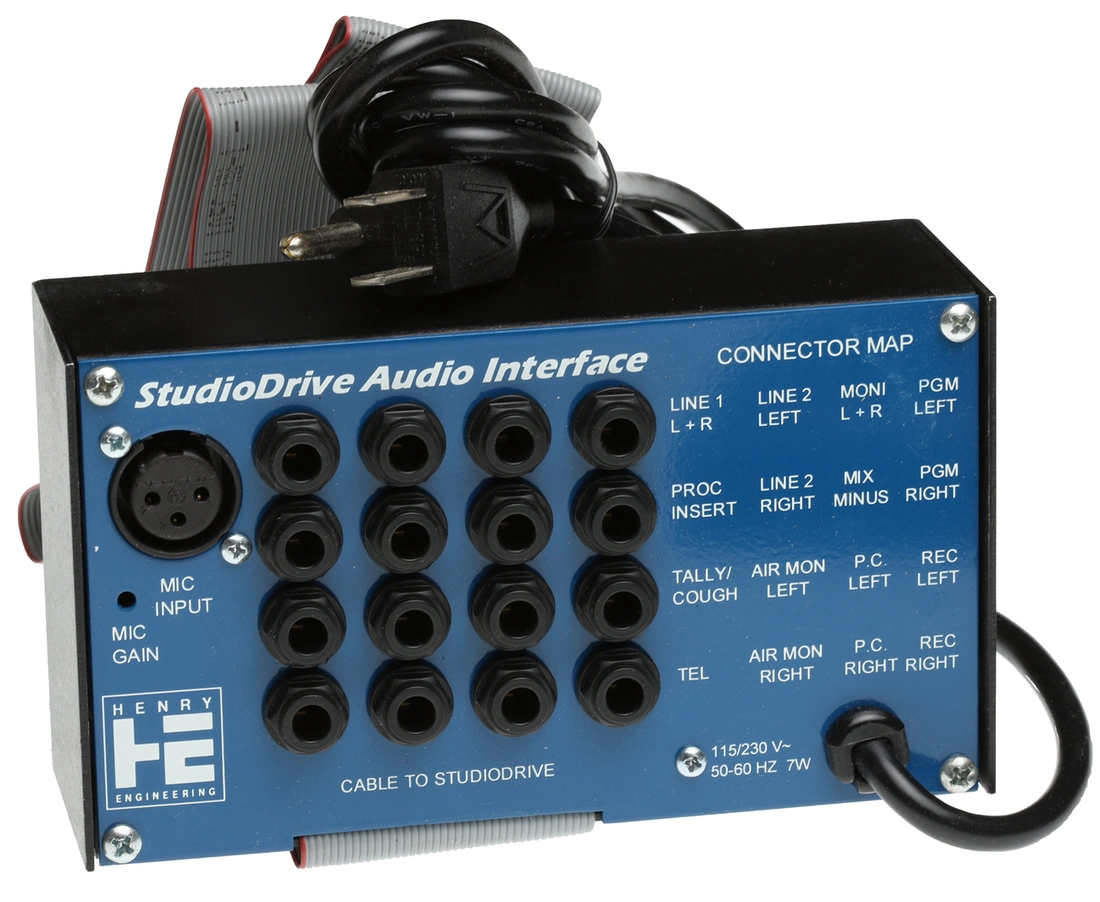 An unused StudioDrive computer utility mixer and telco intefcace. Full details may be obtained from the User Manual (https://www.prostudioconnection.net/1912/StudioDrive_Manual.pdf).
Description
StudioDrive is a professional stereo audio system that can be installed in the drive bay of a personal computer (PC). StudioDrive provides the source control, mixing, and monitoring functions of a professional broadcast audio console to create a complete self-contained studio that is ideal for live broadcasting and audio production tasks.
StudioDrive accepts up to 6 audio sources via 4 mixing channels. There are inputs for a studio microphone, three stereo line level sources, a dedicated input for the PC soundcard, and the built-in telecoupler for recording audio (news feeds, actualities) from a standard POTS line.
StudioDrive has two pairs of stereo outputs for live broadcasting and recording to the PC soundcard or other recording device. Accurate LED VU meters monitor the Program output level. A monaural Mix-Minus output is provided for use with any external telephone hybrid.
The Monitor and Headphone system allows StudioDrive to monitor (a) the Program output, (b) playback from the soundcard or (c) the off-the-air signal from the station demodulator.
StudioDrive consists of the main control unit which is installed in the PC's drive bay, and the Audio Interface unit that contains the power supply and all I/O connections. The Audio Interface unit can be attached to the back of the computer case or mounted to a tabletop or wall. The two units are interconnected with a flat cable, which is routed through the back of the computer. An optional Desk Mounting Kit allows StudioDrive to be desk-mounted, for use with a laptop computer (or for non-PC applications) or if it is not possible to mount the main control unit in the PC.
Any soundcard with either balanced (professional) or unbalanced (consumer) analog I/O can be used with StudioDrive to create an integrated and self-contained broadcast and production facility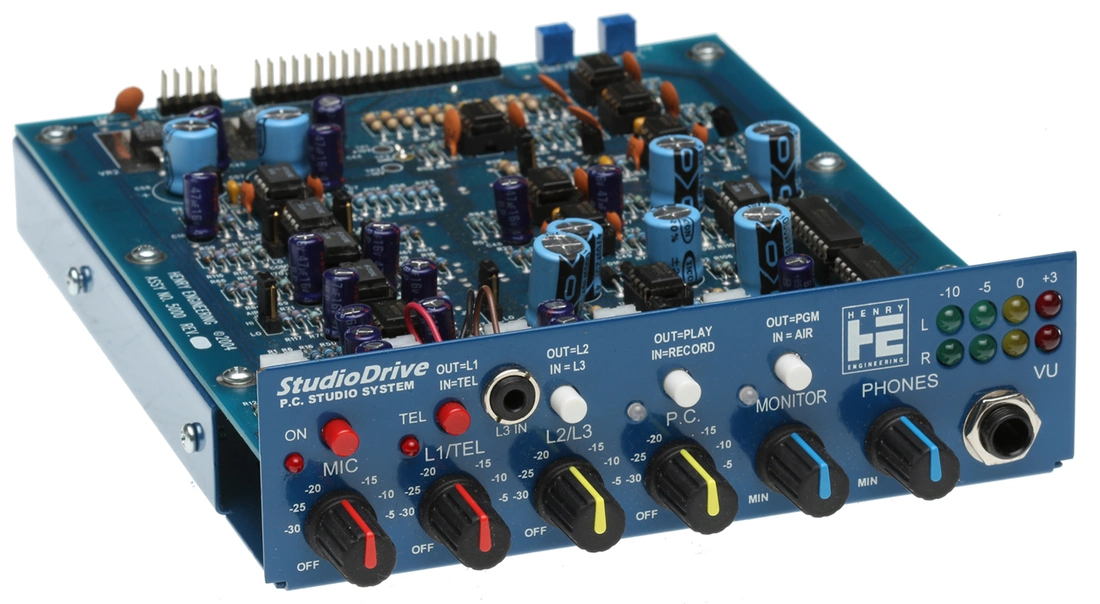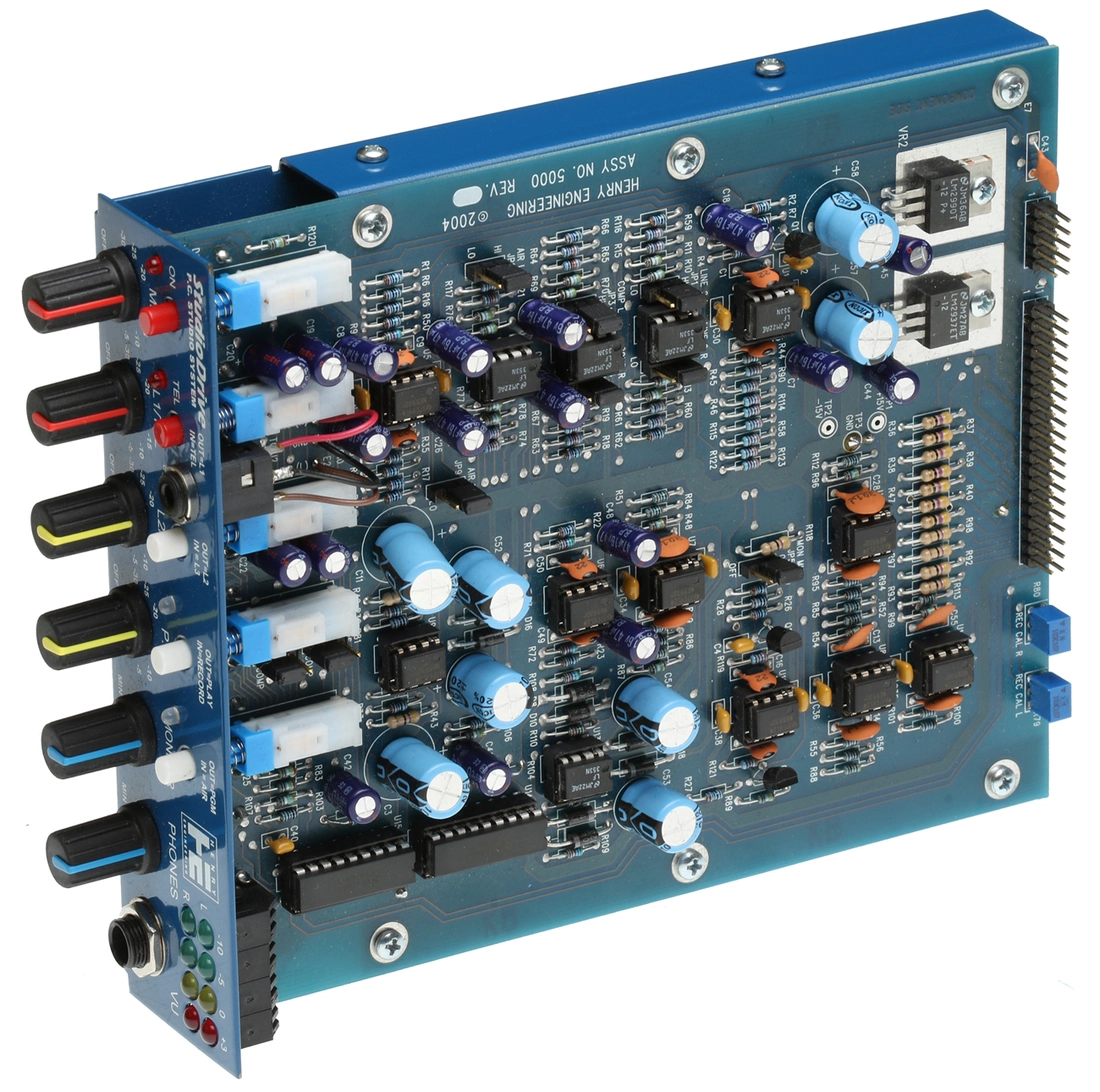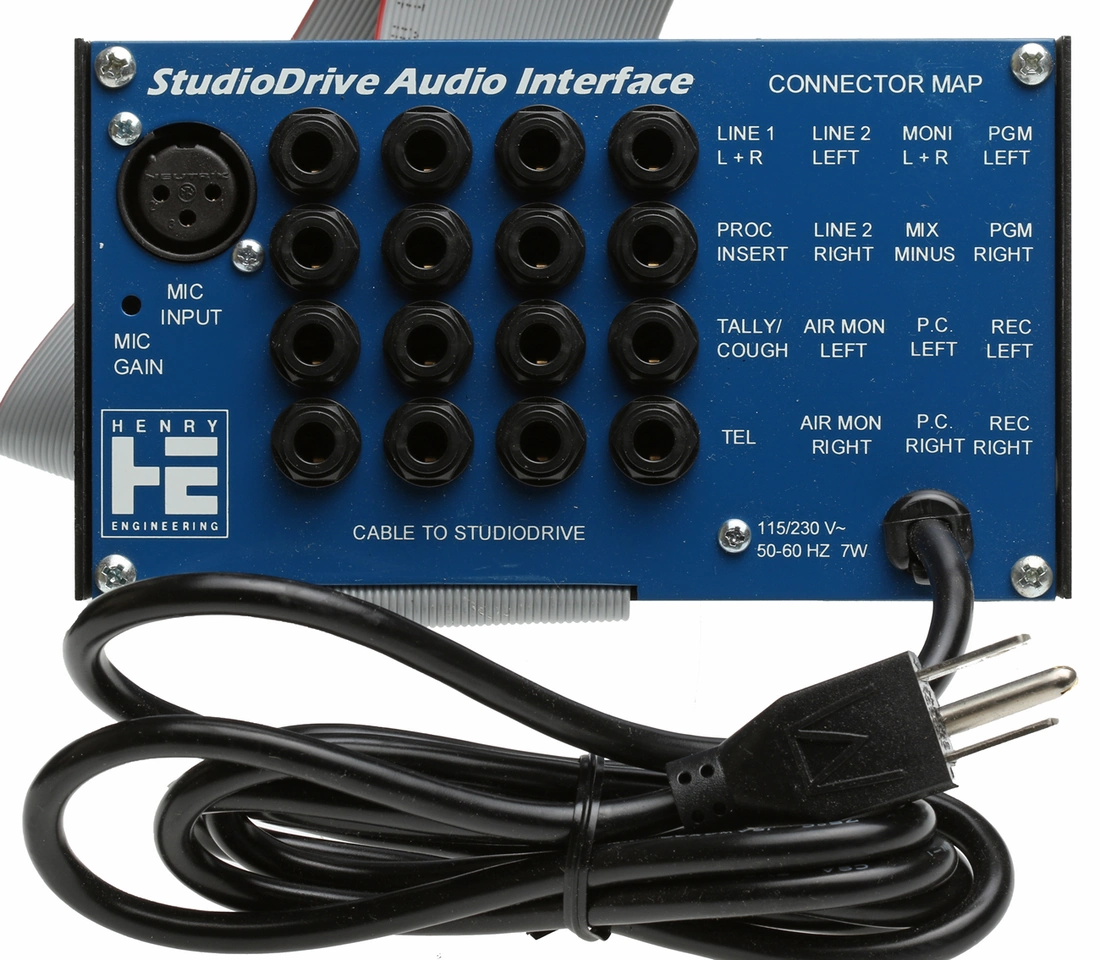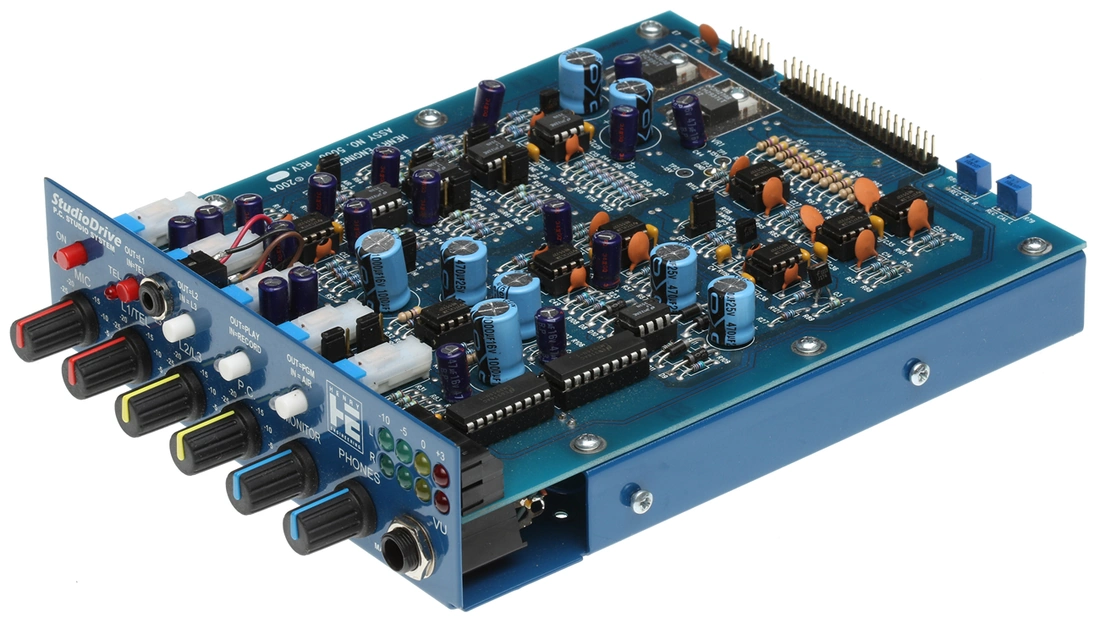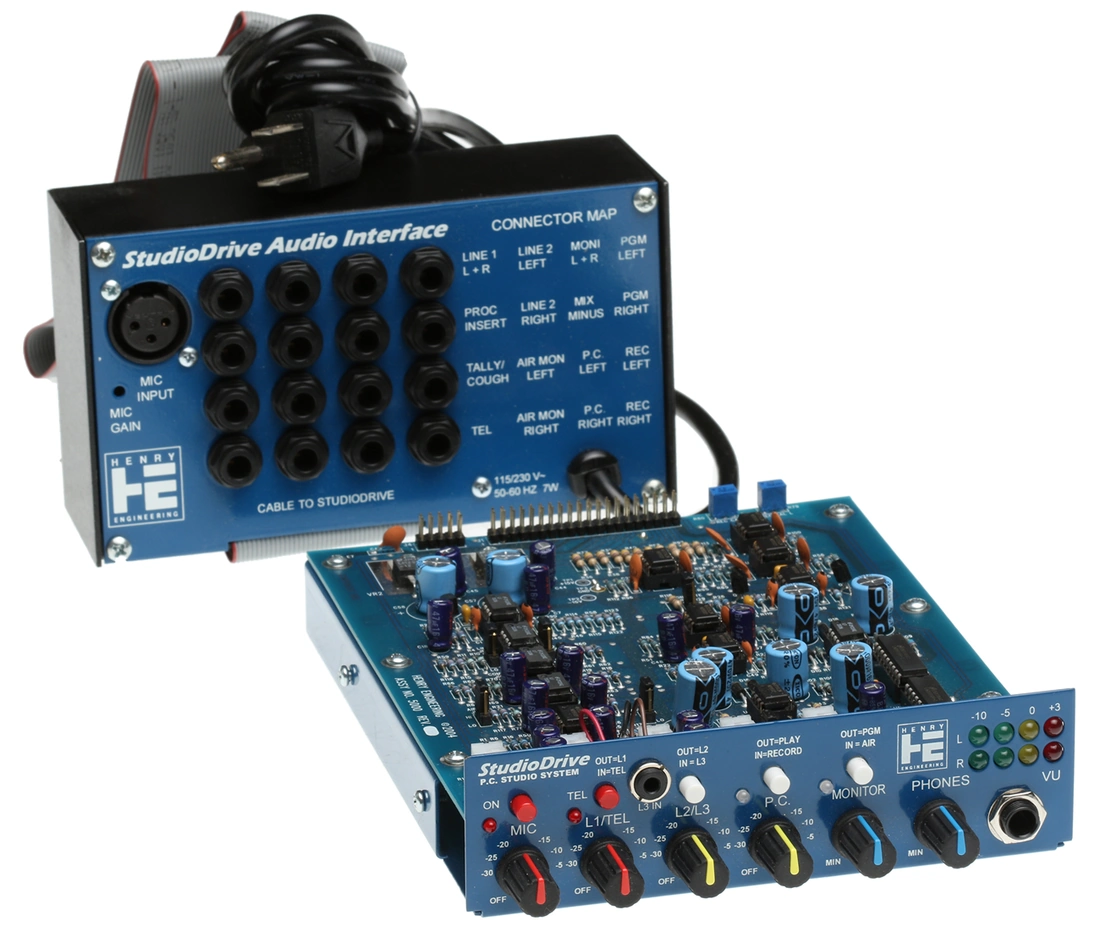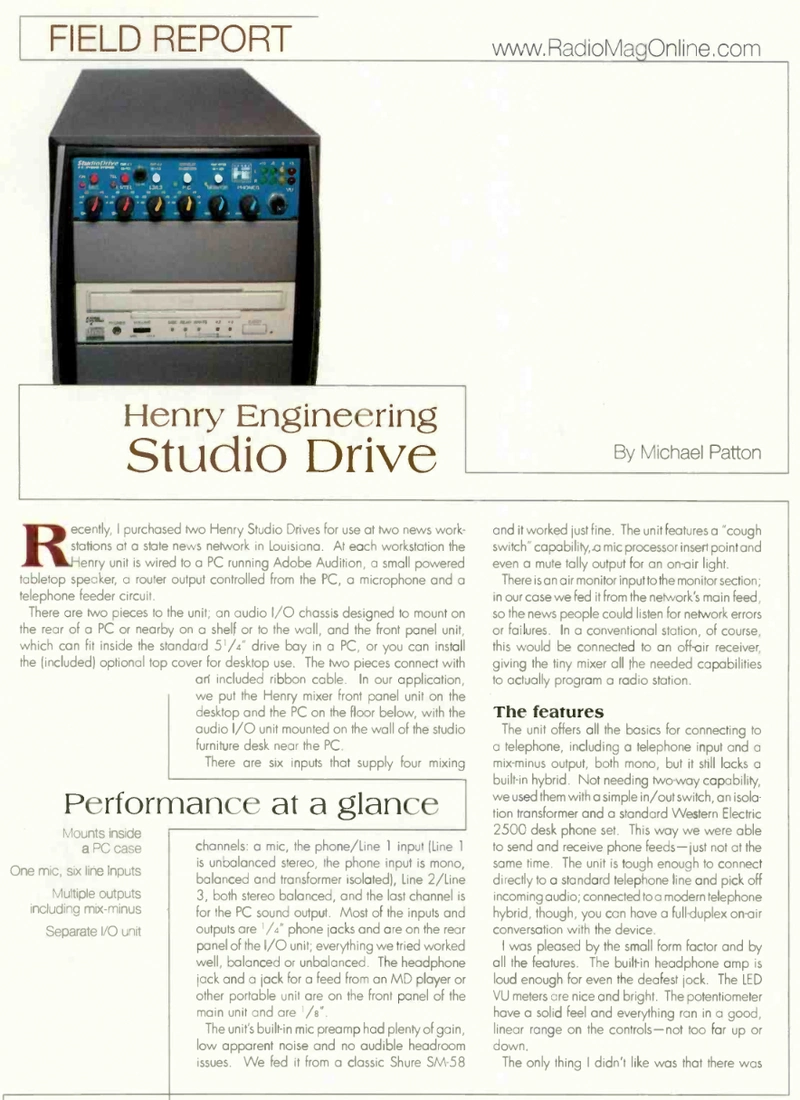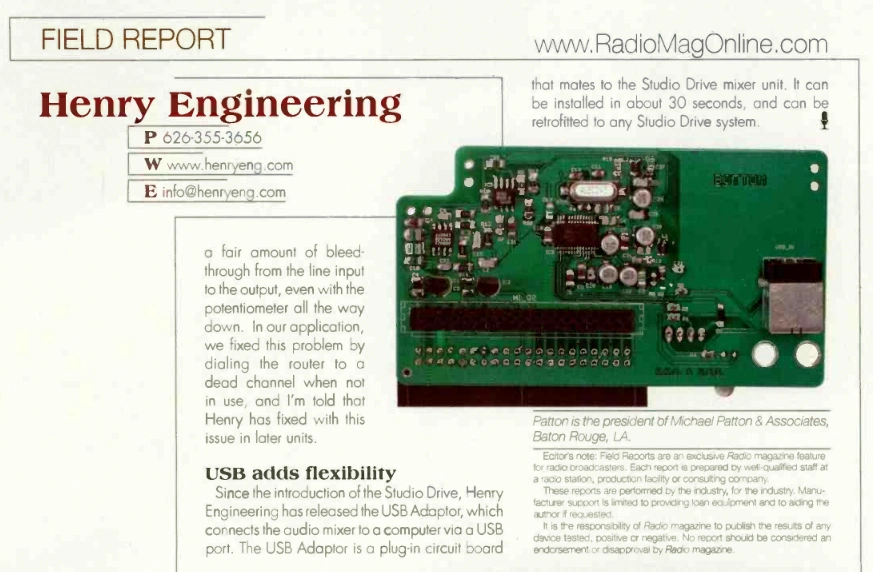 ---
Share this Product
---
More from this collection