HHB DRM-85 Flash Mic Recording Condenser Cordless Omni ENG Microphone USB w/ 1G [Refurbished]
(
284917946720)

)

Regular price

$573.00

Sale price

$840.00

(1 available in stock)

Lightly Used • Tested/Guaranteed • Very Good Cosmetic Condition • USB Cable Included • 1GB Internal Memory • Broadcast Quality Location Field Recording Mic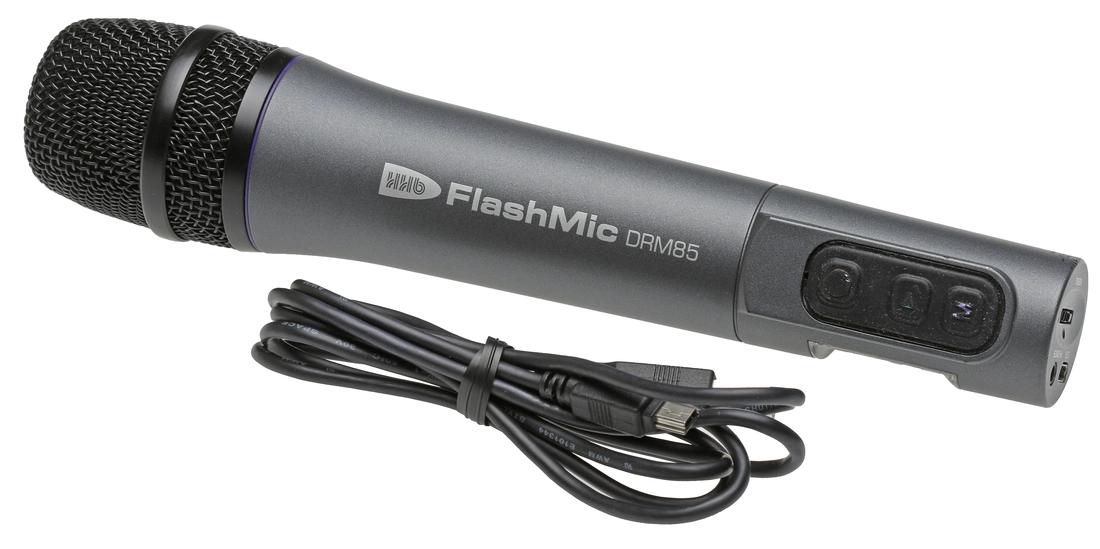 Actual item for sale
Item is lightly used and in very good cosmetic condition. The photos show the actual item for sale. The internal memory is about 1GB which is a lot of recording time, even for uncompressed audio. The manual and control application may be found here https://www.prostudioconnection.net/2201/HHB_Flash_Mic.zip . In my testing I was able to run the control program under Windows 10 64 Bit and configure the mic and download test recordings to my PC. The mic can be powered with either alkaline cells or NiMH rechargeable cells (not included). I tested with a USB 2.0 port. It should work equally well on a USB 3.0 port assuming that the port is fully backwards compatible. Seller's warranty is void if you attempt to change the firmware in the microphone.  I believe from the serial number decal (see photo) that this is the omnidirectional version of the mic.
Description


The HHB FlashMic DRM85 is an ingenious solution for the field journalist or sample-gathering musician, that is essentially an omnidirectional condenser microphone with a built-in 1GB flash memory recorder, powered by 2 AA batteries.

The FlashMic DRM85 audio, recorded as Linear PCM or MPEG 1 Layer 2 data, is written to memory in either the BWF uncompressed or .mp2 compressed file formats. A total of 18 hrs. of recording time is available in the low-res compressed format.

The FlashMic DRM85 is further equipped with a small, clear LCD, and a 1.1 or 2.0 compliant mini-USB port, enabling quick and simplified data transfer to a computer for editing and consolidation. A headphone output with a dedicated volume control is available as well.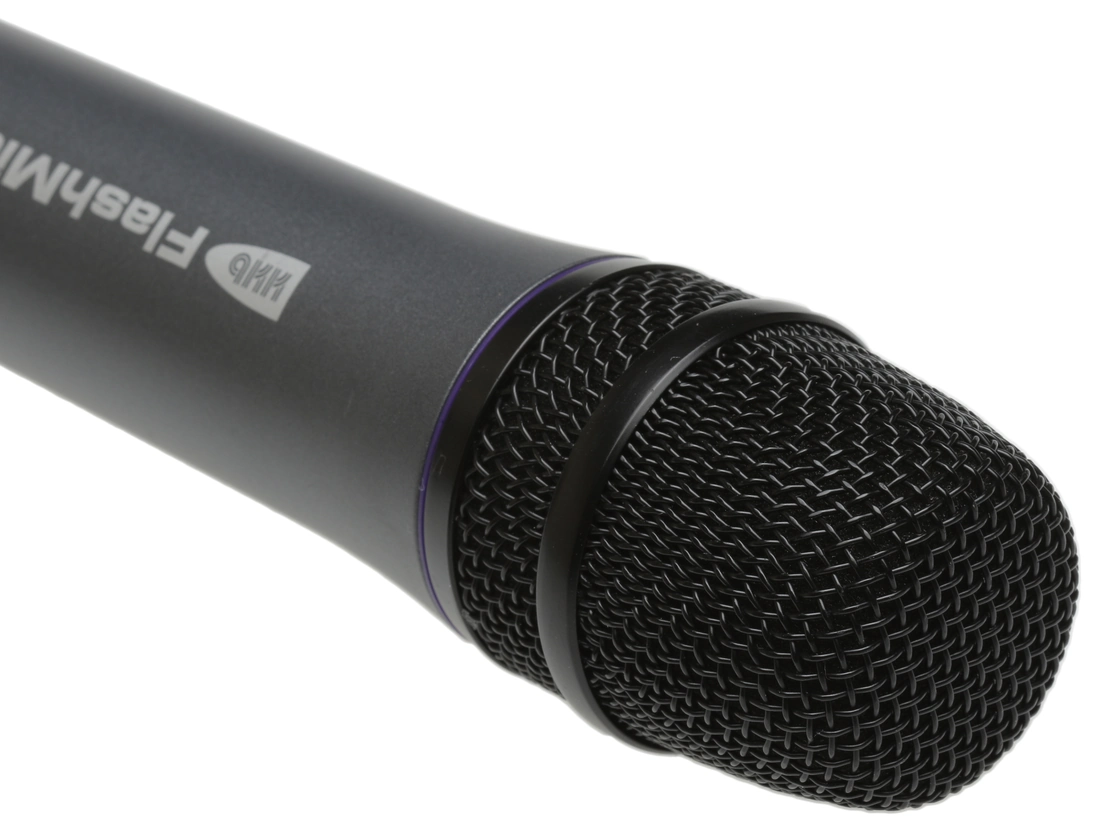 Features
Portable, battery operated integrated omnidirectional condenser microphone and flash memory mono field recorder
1GB Flash memory for digital audio data, maximum record time of over 18 hours
Rugged Sennheiser microphone with minimized handling noise, microphone preamplifier with full manual or automatic gain control (AGC)
Simple mode of operation where presets from external PC/Mac templates can be recalled, Expert mode of operation where all variables are accessible on the FlashMic
9 user templates can be configured externally using supplied FlashMic Manager PC/Mac software CD-ROM
Records linear 32 or 48kHz, or MPEG 1 Layer 2 encoded audio (128- 384 kbps); pre-record buffer adjustable from 0-10 seconds
Linear PCM uncompressed and MPEG 1 Layer 2 compressed recording, writes audio as broadcast .wav files (linear, with time stamp) or .mp2 MPEG encoded file formats
USB-Interface for transfer of audio data (configured as a mass storage device), also used for configuration presets and FlashMic firmware updates
Switchable 12dB/octave at 100Hz high pass filter, LCD display with backlight for time, level and status information
Headphone amplifier with volume control, 2 x "AA" battery operation with 6 hr. battery life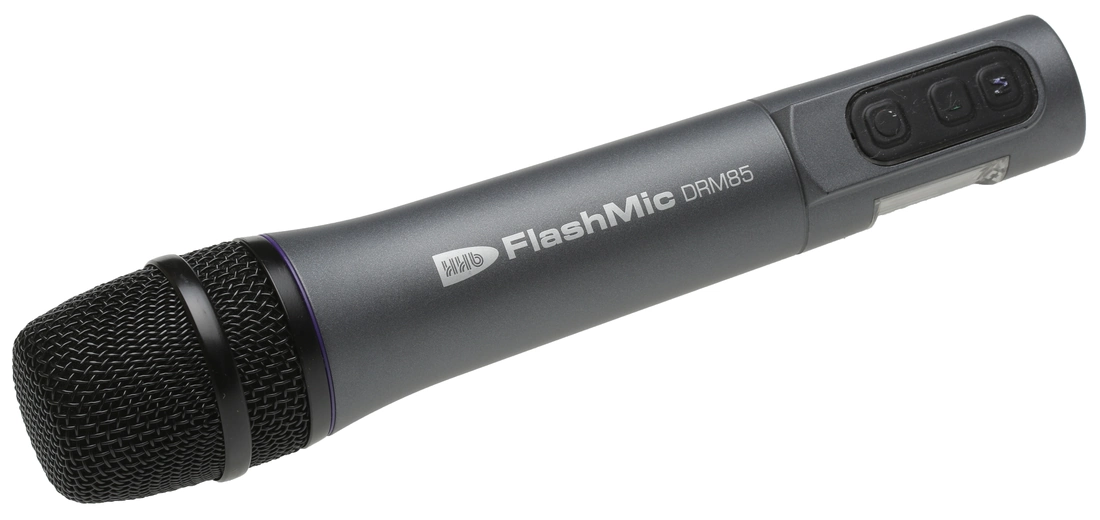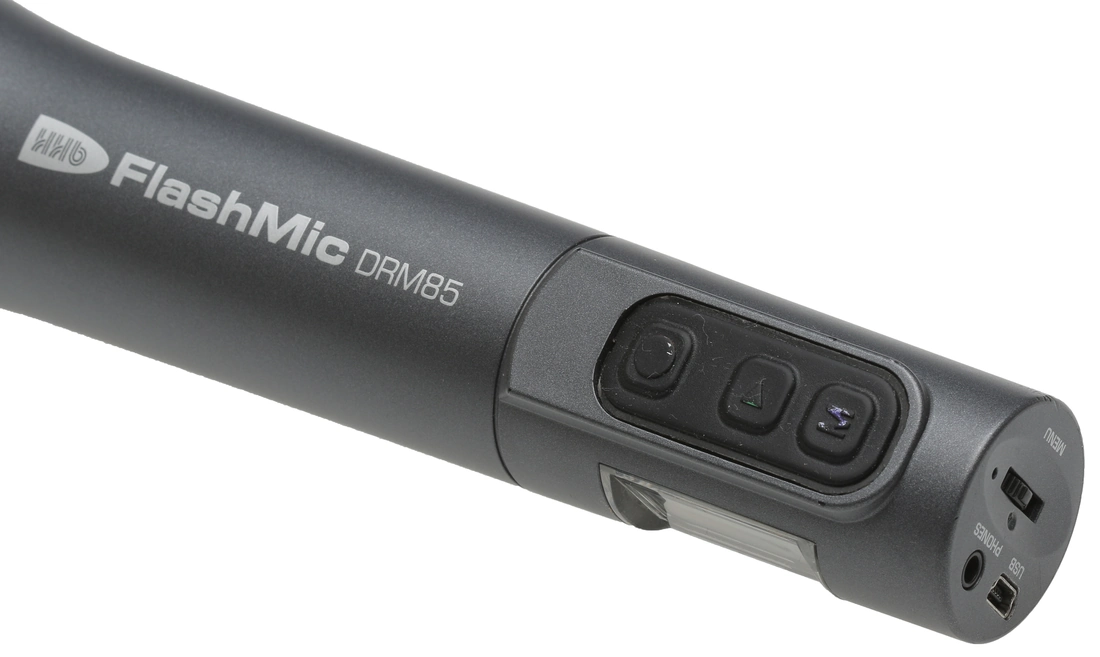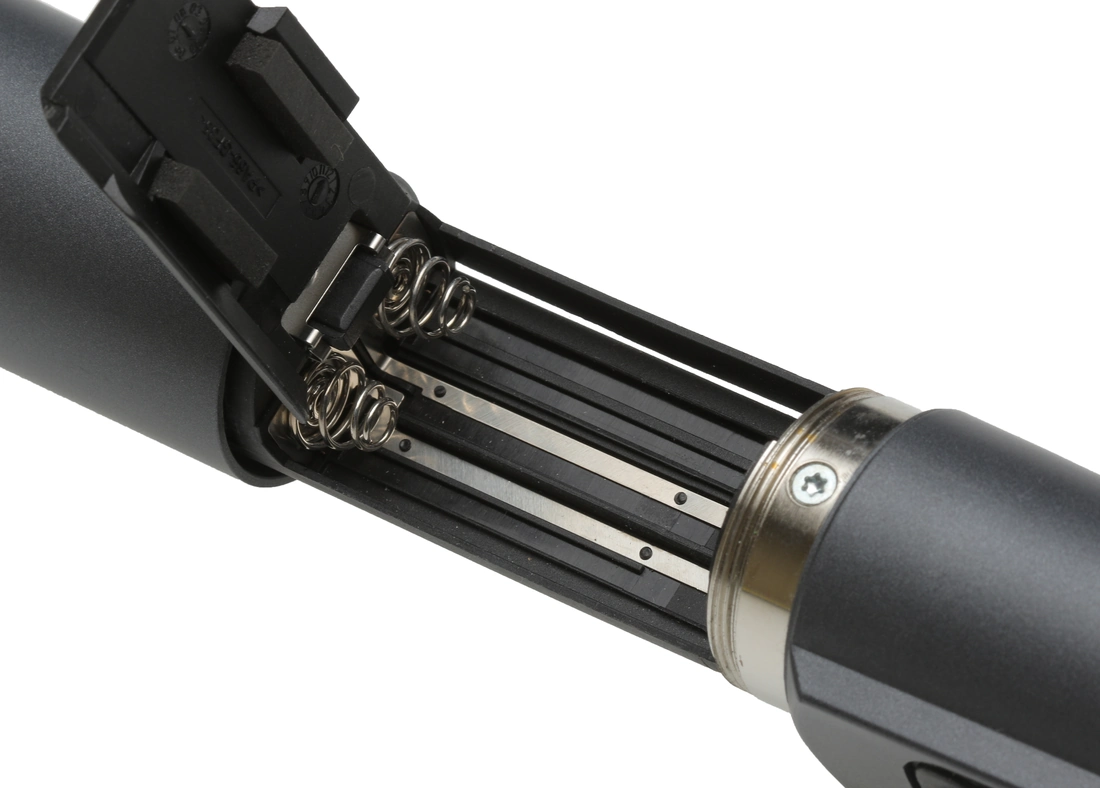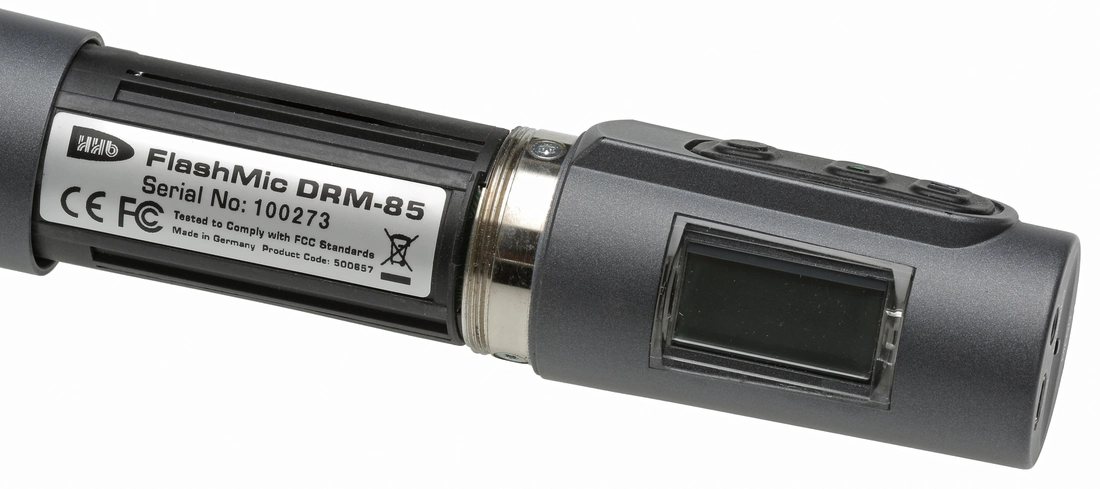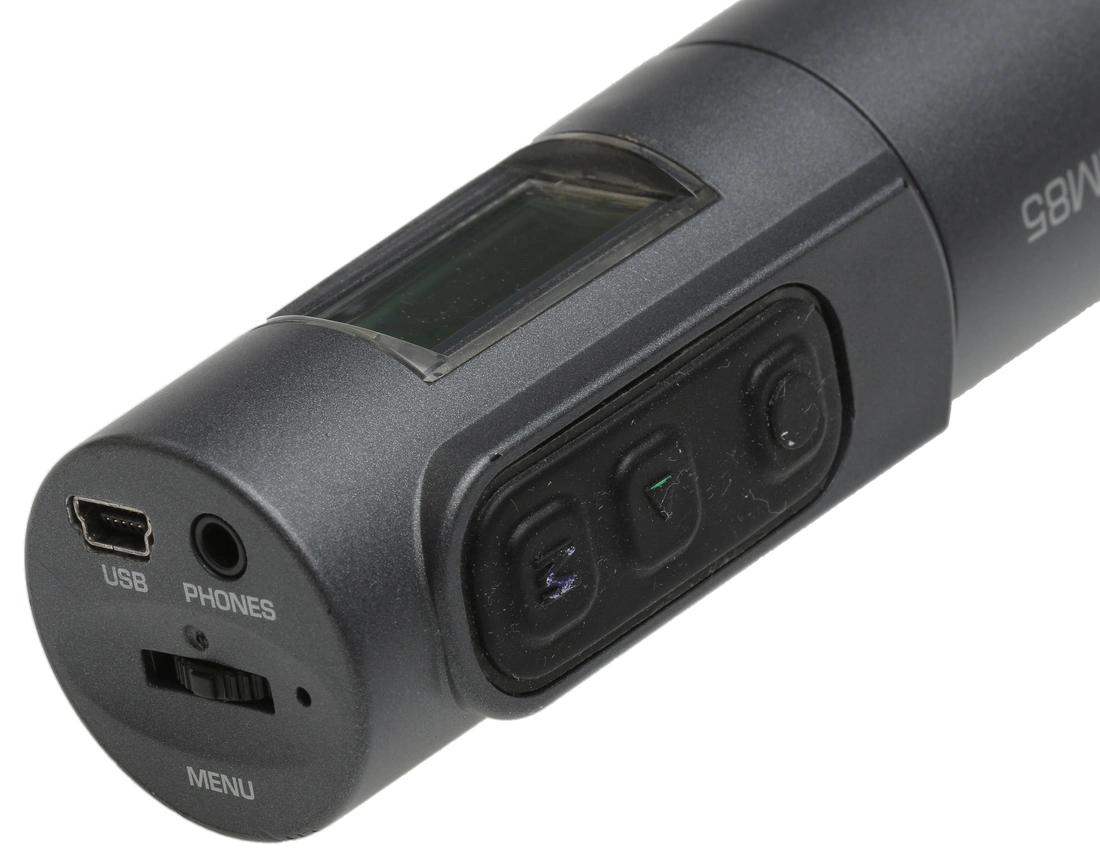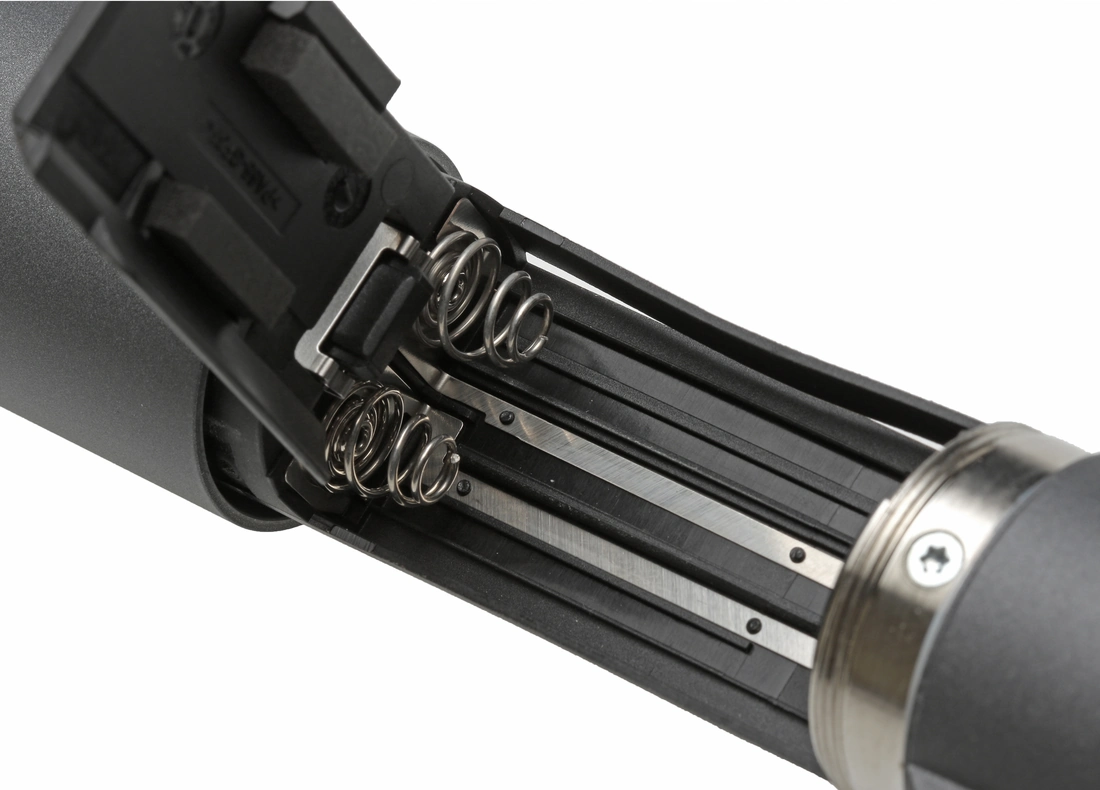 ---
Share this Product
---
More from this collection